There are so many fun Puerto Rico Adventures that you can enjoy during your visit to this fun tropical Island. Excursions in Puerto Rico are some of the best things to do in Puerto Rico. Not only do you get outdoors, but you are able to experience the thrill of trying new things and the excitement of exploring a tropical destination and all of its wonders.
Over the years, Puerto Rico's history has been shaped by its nature and culture, making it a perfect place to explore. One of the most popular things to do in Puerto Rico is snorkeling and scuba diving. Along the scenic beaches of Puerto Rico, you can enjoy exploring its abundant coral reefs with diverse marine life.
Puerto Rico excursions range from water and boat activities to those in the rainforest and on dry land. It offers a variety of adventure activities for outdoor enthusiasts. You could spend a full week on the island and not even experience all the adventurous things to do in Puerto Rico.
You may want to consider adding one day in San Juan before or after your adventures, as the city is well worth the time to explore.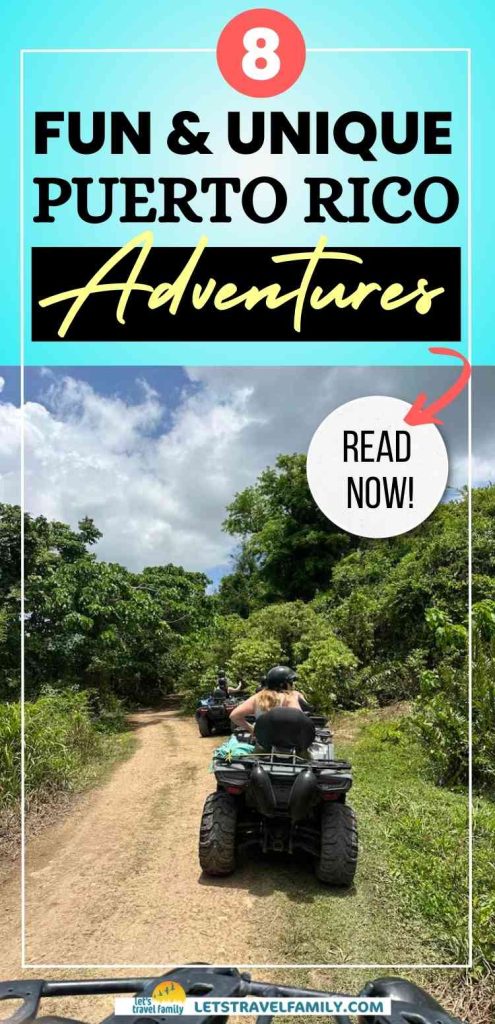 Here are several adventures in Puerto Rico that involve getting into or on the water or outdoors and into nature.
THIS ARTICLE MAY CONTAIN COMPENSATED LINKS. PLEASE READ OUR DISCLAIMER FOR MORE INFO.
Where To Stay In Puerto Rico
One of the best places to stay in Puerto Rico is the Caribe Hilton in San Juan. It's not only oceanfront, but it has its very own private beach with calm waters for snorkeling, an incredible outdoor pool area, and several restaurants on sight. I stayed here during my visit to San Juan, Puerto Rico and used it as a great central location. It's only a 10-minute Uber ride to Old San Juan or a 15-minute Uber ride to the international airport.
Click here to check rates for Caribe Hilton.
If you're looking for more fun in Puerto Rico beyond the adventurous experiences, then you may want to consider combing your trip to be part-adventure and part-relaxation and book a few nights in one of the top Puerto Rico resorts for families.
Puerto Rico Adventures
If you want to discover Puerto Rico in the most epic way possible, then this is the perfect guide for you. From snorkeling, kayaking, zip-lining, and more, there are plenty of ways to experience a thrilling adventure traveling to Puerto Rico.
Kayaking in the Bioluminescent Bays
Kayaking in the Bioluminescent Bays with Pure Adventure. Experience the magical phenomenon of bioluminescence by kayaking through the bioluminescent bays in Fajardo. Paddle through the dark waters and witness the water glowing with natural light caused by bioluminescent organisms.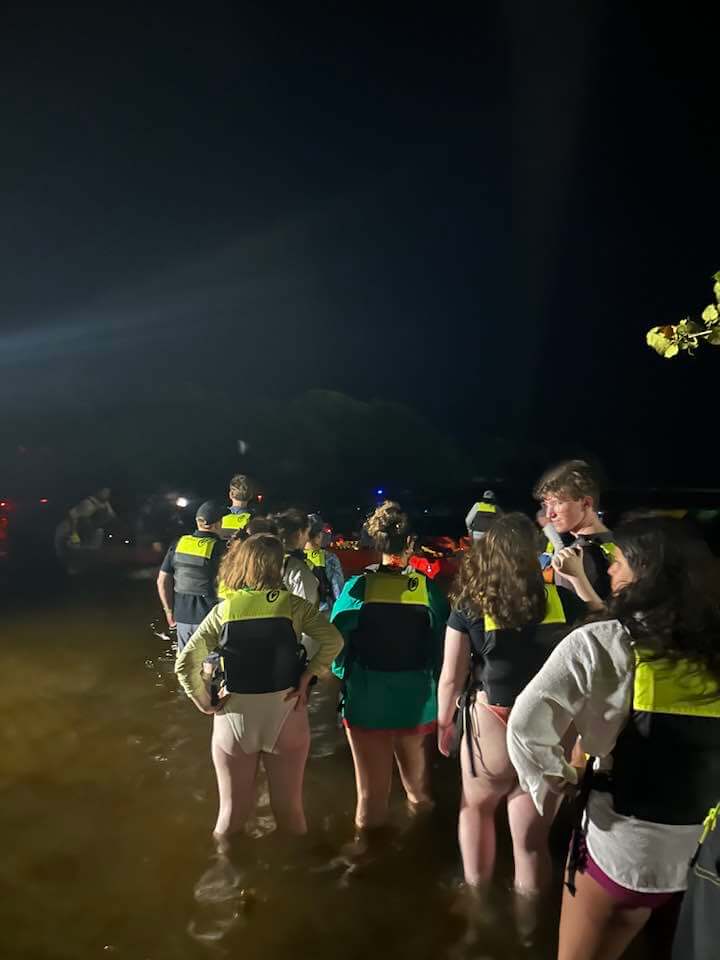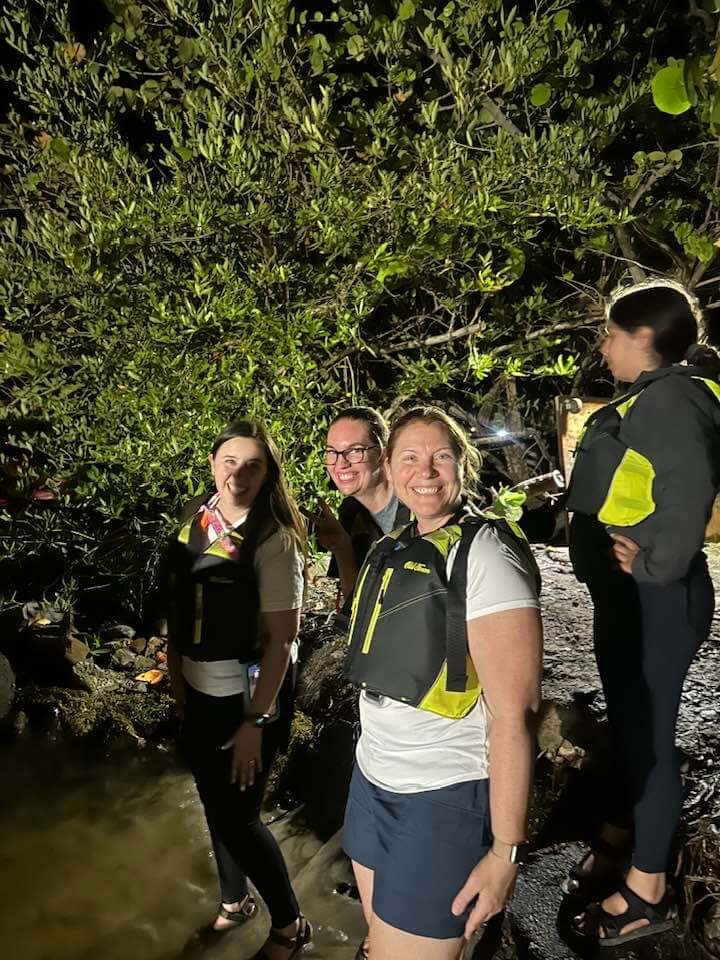 I experienced an incredible trip kayaking with Pure Adventure and saw the unique bioluminescent bays. It's a truly unique excursion that I've never experienced before.
Snorkeling or Diving in Vieques
Explore the underwater wonders of Vieques Island, an island municipality of Puerto Rico. Book a snorkeling tour or dive in the crystal-clear waters to discover vibrant coral reefs, marine life, and the famous bioluminescent bay. Take a short flight as we did, or hire a snorkeling boat tour.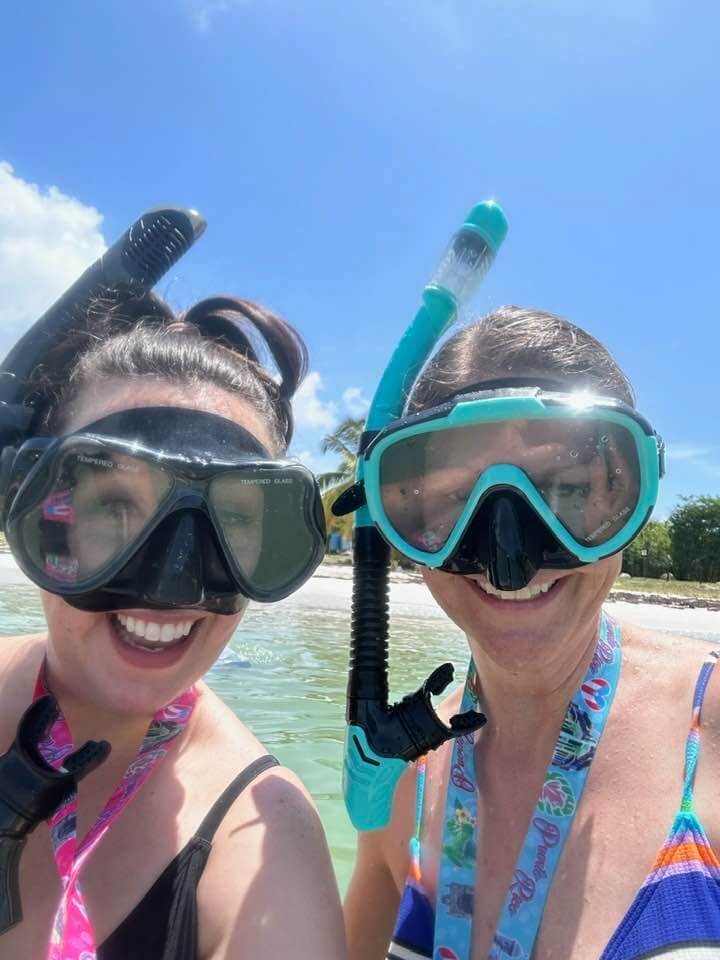 Snorkeling tours are often the most popular choice for families looking for a Puerto Rico adventure, as it is relatively easy and safe. However, if you are up for more Puerto Rico outdoor activities that are more intense, scuba diving can be a great option.
Horseback riding – Carabalí Rainforest
Take a ride through the beautiful landscape of El Yunque National Forest and go on a ride along the banks of the Mameyes River. This horseback riding tour is a perfect way to explore the lush rainforest connecting with Puerto Rico nature.
The Carabalí Rainforest Park: Rainforest Horseback Riding Tour is a 1 to 2-hour guided tour so be sure to bring your camera and capture the beauty of nature with some incredible pictures. Along the way, you'll learn a little bit about the natural history of the area and the park organization that is dedicated to protecting the environment.
Book your horseback riding tour to experience the stunning beauty of Puerto Rico and admire the countryside on horseback.
Hike El Yunque Rainforest and Natural Waterslide
If you're up for adventure in Puerto Rico and you want to see one of the most beautiful places in Puerto Rico, then this tour is a must-do!
Hiking in El Yunque National Forest should be on your Puerto Rico bucket list. Explore the lush tropical rainforest of El Yunque, the only tropical rainforest in the U.S. National Forest System. Enjoy hiking trails that lead to stunning waterfalls, panoramic viewpoints, and diverse flora and fauna.
Book this Rainforest hike that lasts 7 hours, including transportation From San Juan.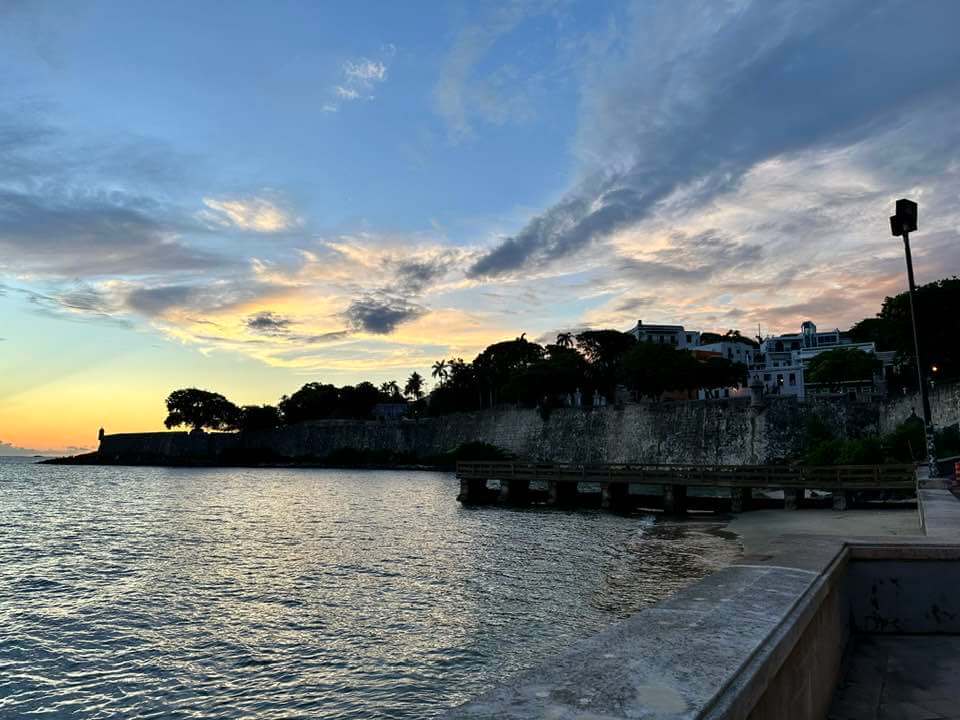 Carabali Rainforest ATV Tour
If I were to pick only one family activity in Puerto Rico to go to, it would be the Carabali Rainforest ATV Tour. Everyone will surely enjoy this adrenaline-filled adventure with expert guides in some of the most breathtaking scenery in the El Yunque Tropical Rainforest and the Atlantic Ocean.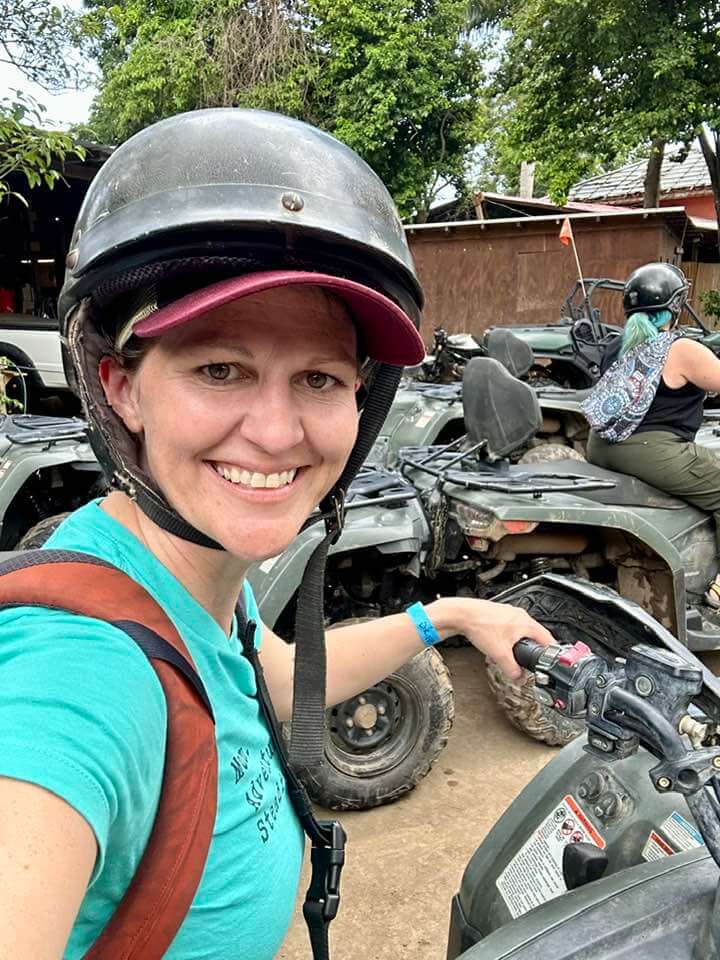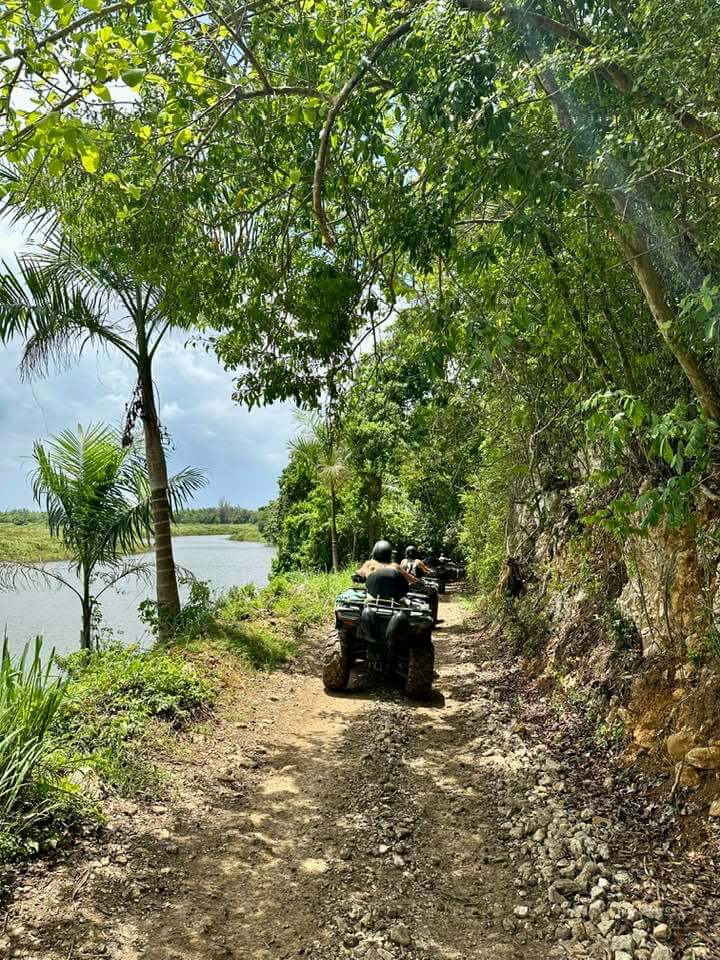 Book this rainforest ATV tour that will allow you to see the spectacular scenery of the east coast of Puerto Rico while roaming through towering trees, treading through creeks, climbing hills, and coasting through vast, rugged rainforest terrain on our 650cc four tracks! This is a 2-hour four-track ride that is available daily, well, make sure to book your rainforest ATV tour early to guarantee a spot.
Snorkeling Boat Tour to Culebra
Have an underwater adventure when you book this snorkeling boat tour to Culebra, an island municipality of Puerto Rico that is known for its pristine white sand beaches and colorful marine life. Or, consider spending a night or two on the island and exploring all the fun things to do in Culebra.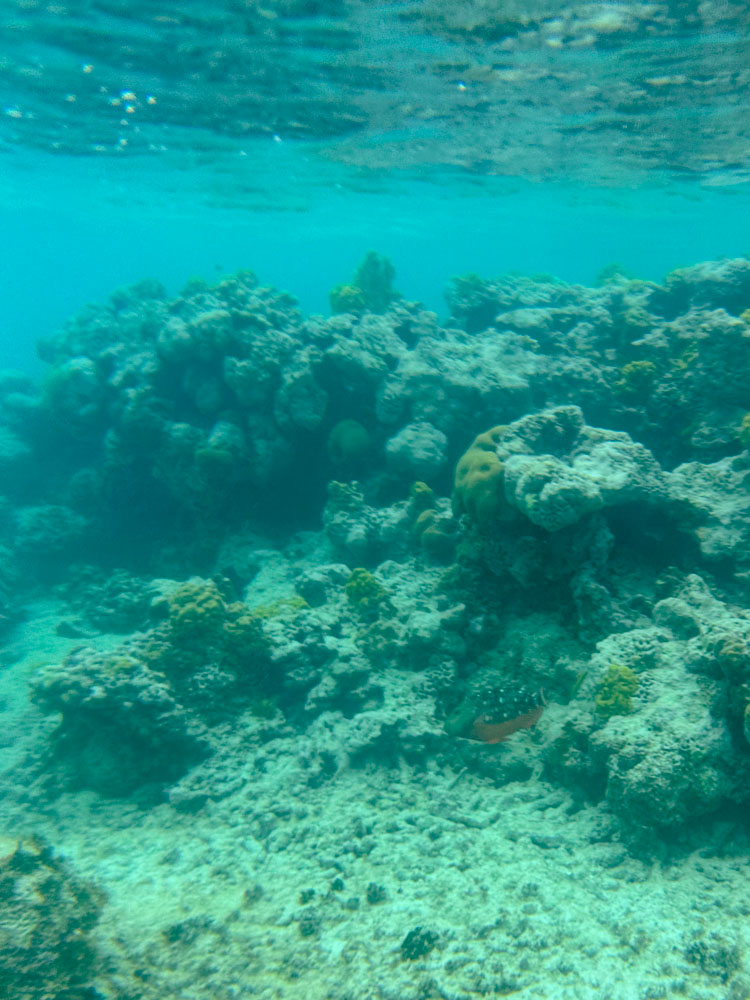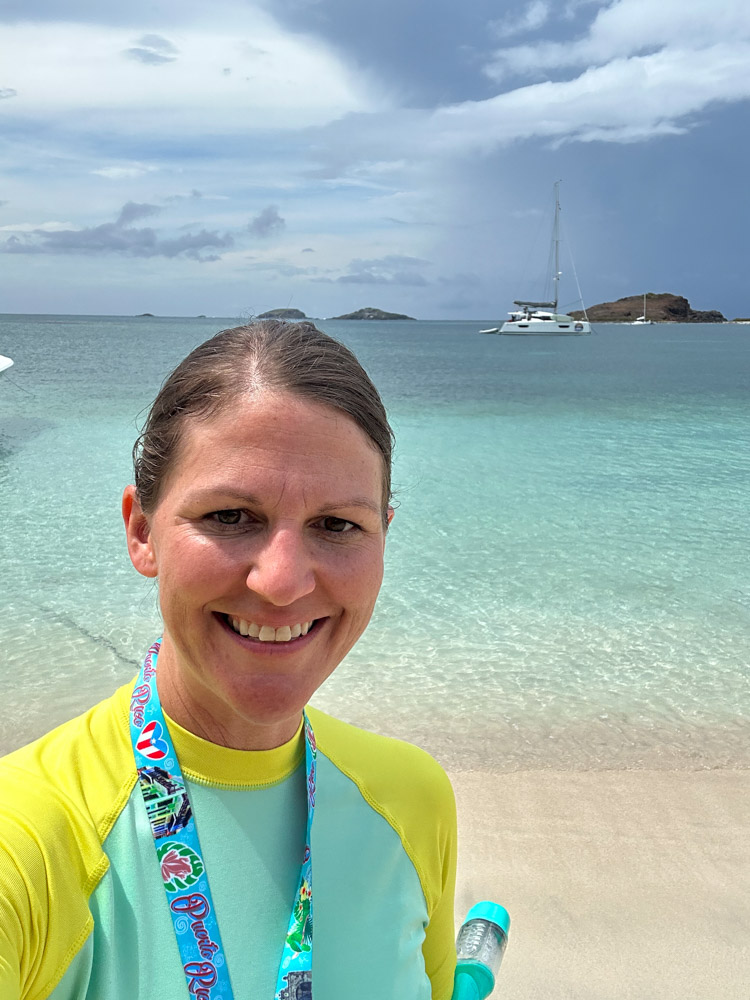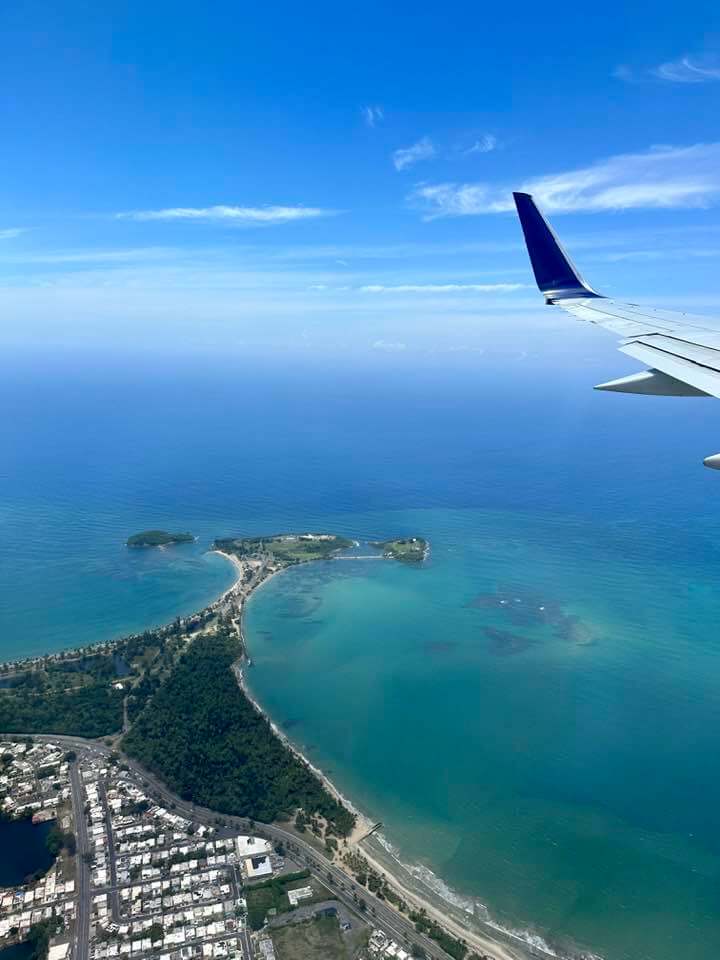 If you do decide to take the boat tour, know that it is accompanied by professional guides. To start, you'll head toward Culebra Island on an approximately 1-hour boat trip, and once you're there, you'll jump into the water and snorkel around the amazing coral reefs.
They provide snorkeling gear and flotation devices, so all you need to do is swim around and explore the gorgeous reefs and beautiful marine life. Book your snorkeling boat tour to Culebra and experience a thrilling adventure in the ocean.
Other Adventurous Things to Do in Puerto Rico
Zip-lining in Toro Verde Adventure Park
Experience the thrill of zip-lining through the mountains of Orocovis at Toro Verde Adventure Park. The park offers one of the longest zip lines in the world, called "The Beast," where you can soar high above the treetops. Book your zipline tour here!
Surfing in Rincón
Known as the "Caribbean's Surfing Capital," Rincón is a popular destination for surfers in Western Puerto Rico. The town offers excellent waves for all skill levels, making it a great spot to catch some waves or take surfing lessons.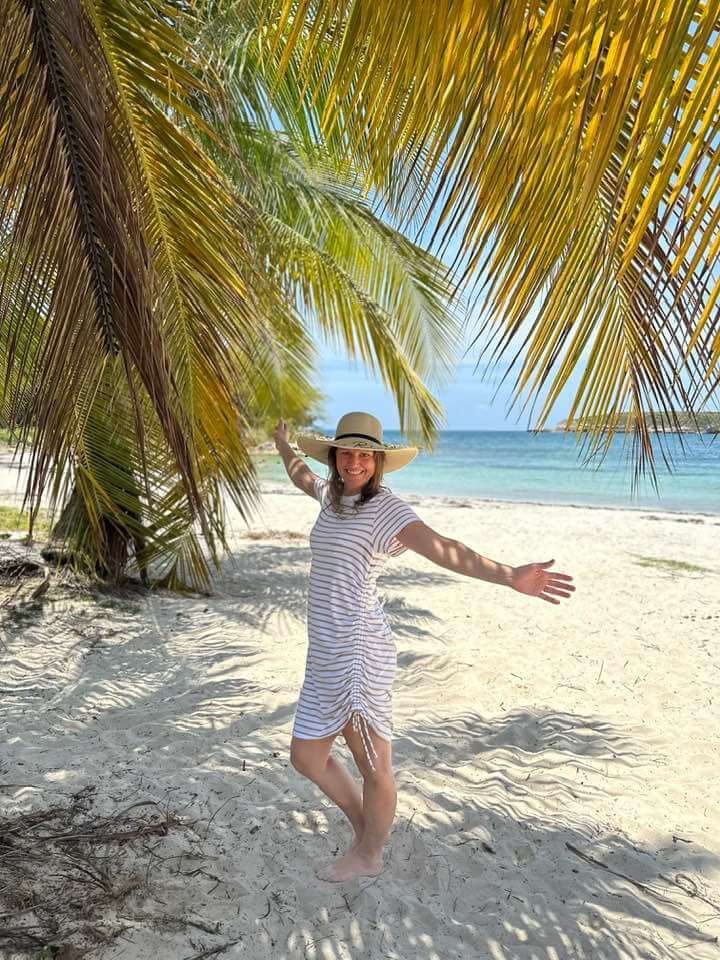 Caving in Camuy River Cave Park
Embark on an underground adventure at Camuy River Cave Park, one of the largest cave systems in the Western Hemisphere. Book a full day tour and explore the vast network of caves, marvel at impressive stalactites and stalagmites, and take a guided tour of this natural wonder.
Old San Juan Walk and Taste Tour
Old San Juan area is home to some of the oldest colonial settlements in the Americas. Book a walking and taste tour of Old San Juan and enjoy not only the vibrant colors of the city's architecture but the incredible food.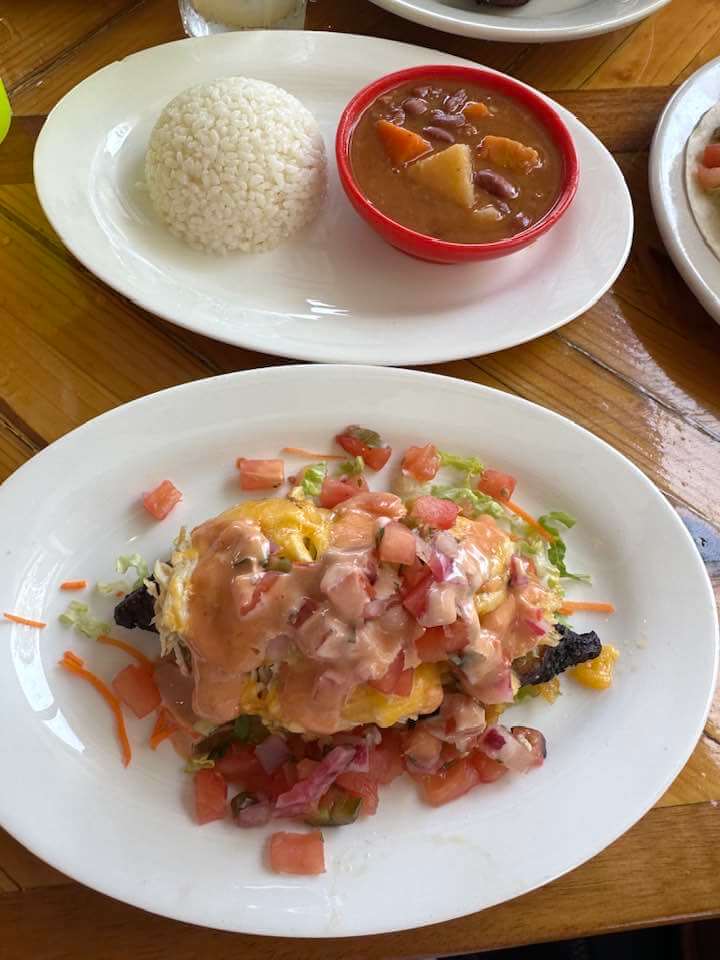 You'll be able to take in the sights and sounds of local culture and browse through boutique shops. Plus, there are many outdoor activities in San Juan, Puerto Rico so take advantage of it while you're in the area.
Book a Travel Photoshoot in San Juan
One of my favorite things that I booked during my visit to Puerto Rico was a Flyotographer travel photoshoot. It's a way to hire a local professional photographer to capture photos of you and you family or friends on your trip. Talk about a perfect set of xmas card photos to share with family and friends this year! Use the code: LetsTravelFam to save $25 when you book here.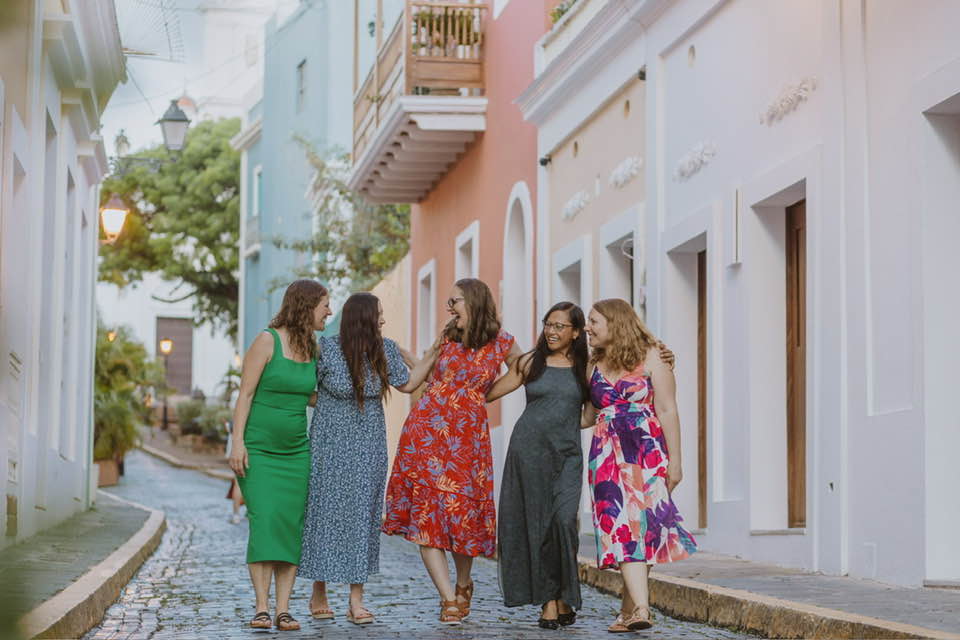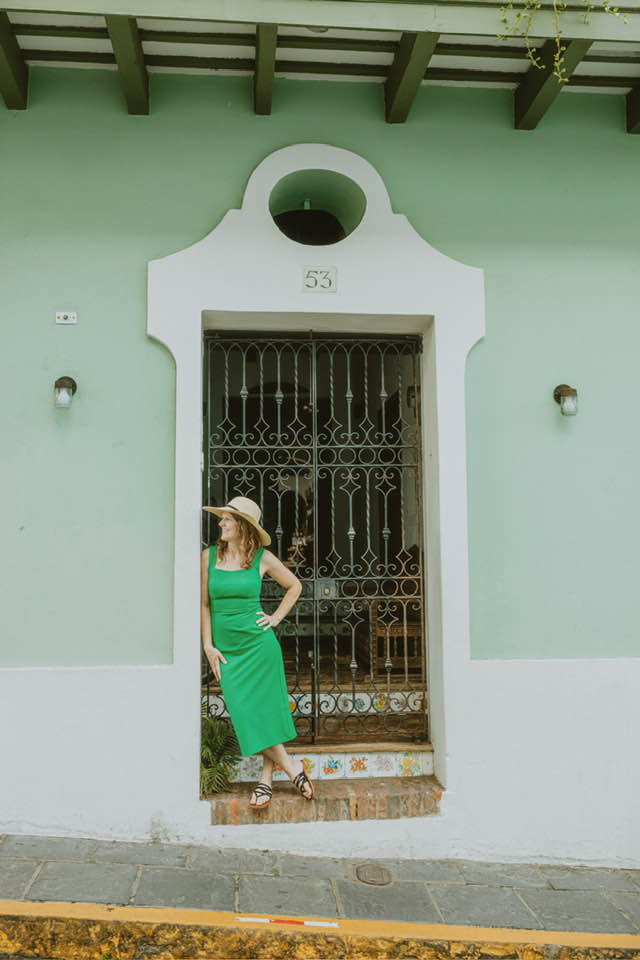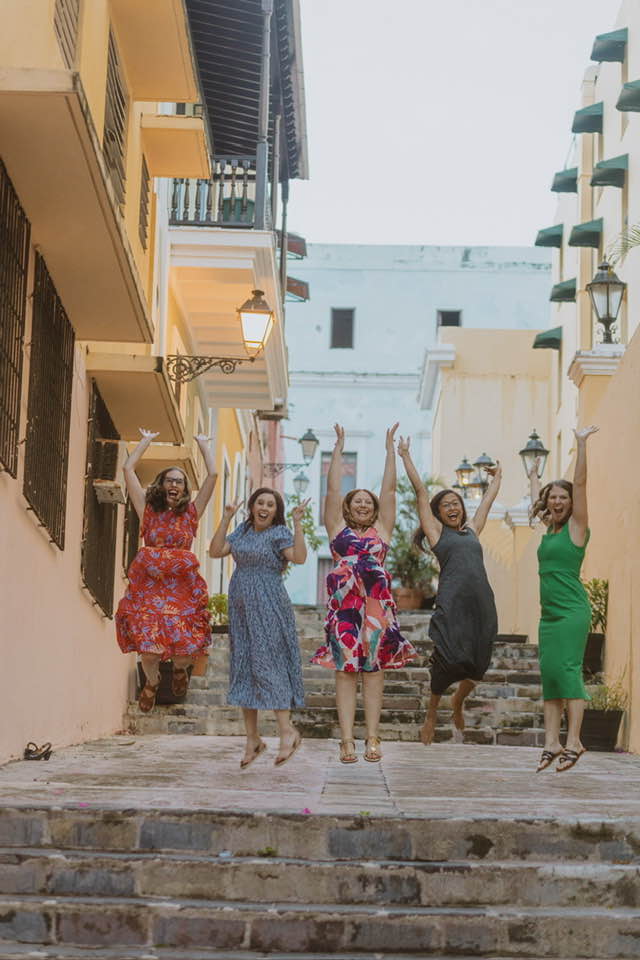 Book your travel photoshoot now and lock in your spot with Flytographer. Use the code: LetsTravelFam to save $25 when you book here.
Explore Mosquito Bay
During our trip here, I learned that the brightest bioluminescent bay is Mosquito Bay which is on Vieques Island. It was recognized by the Guinness world records. You can book your Bio Bay Tour here to take you to the best spots. It is widely known for its natural beauty and is one of the most beautiful beaches in Puerto Rico.
Go to National Parks
Explore the natural beauty of Puerto Rico by visiting one of its many national parks. El Yunque National Forest, Guajataca State Forest, and Toro Negro State Forest are just a few of the natural wonders that Puerto Rico has to offer.
These are just a few of the many outdoor activities in Puerto Rico. Whether you enjoy hiking, water sports, or exploring natural wonders, Puerto Rico has something to offer for every adventure seeker.
FAQs about Excursions in Puerto Rico
When it comes to going on adventures in Puerto Rico, there are often several questions many people have.
Are there any unique outdoor or adventure activities available in Puerto Rico?
Yes, there are many unique things to do in Puerto Rico. From ATV tours in rainforests to zip-lining through mountain treetops, Puerto Rico has no shortage of adventure activities to choose from.
Can I visit other nearby islands or attractions from Puerto Rico?
Yes, Puerto Rico is close to several other islands and attractions. It can take about a 1-hour ride from San Juan on the ferry in Ceiba to visit the islands of Vieques & Culebra.
What is the local language spoken in Puerto Rico, and will I be able to communicate in English?
Most locals speak in Spanish and most of them do not use the English language regularly. But, English is widely spoken in tourist areas such as Fajardo and San Juan, so it shouldn't be a problem.
Are there any recommended travel itineraries or sample routes for exploring Puerto Rico?
Yes, there are a number of recommended itineraries for exploring Puerto Rico. However, if you want to free travel, our tour recommendation mentioned above can really help you enjoy the most of your trip.