Planning to visit the picturesque island of Culebra, a hidden gem nestled in the Caribbean Sea? Just a short ferry ride away from the mainland when you visit Puerto Rico, or a quick flight, there are some memorable things to do in Culebra Puerto Rico.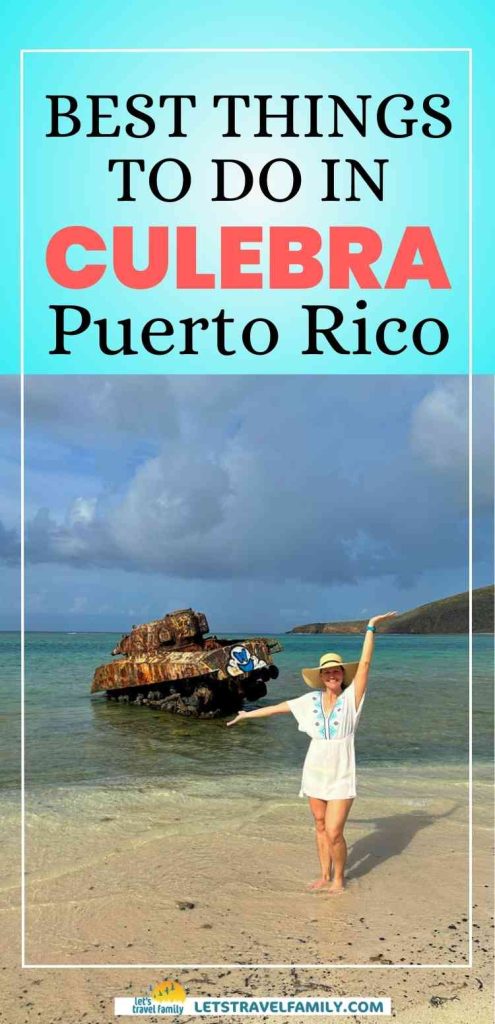 Recently I visited Culebra with my friends, and we stayed for three days and two nights. I'm excited to share with you all that we learned so that you can have the best experience.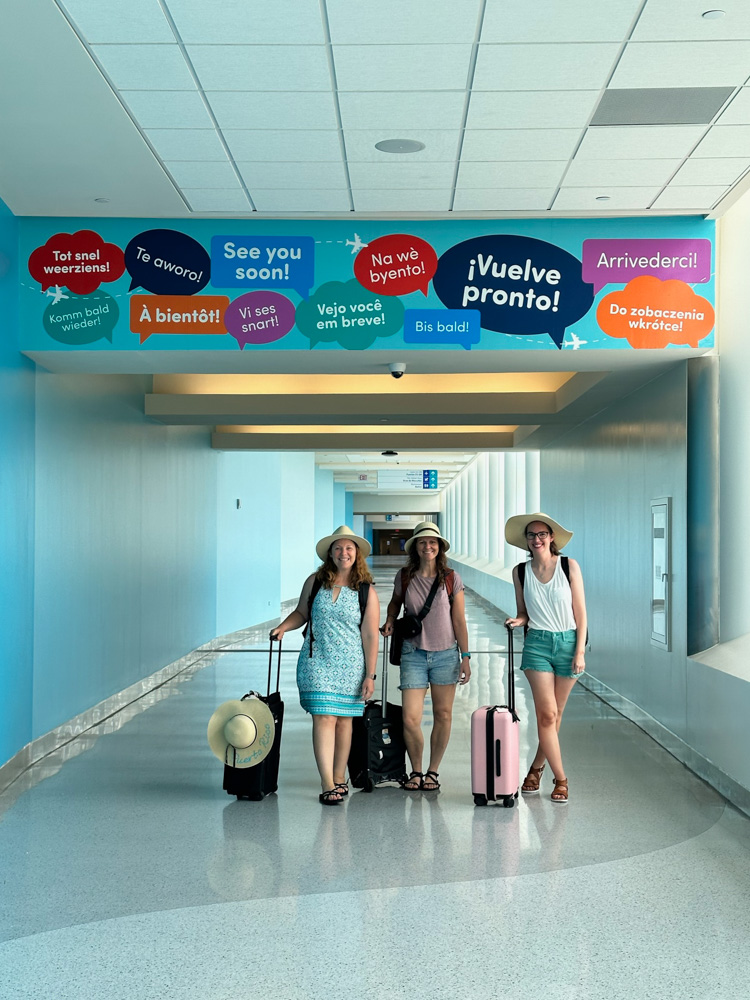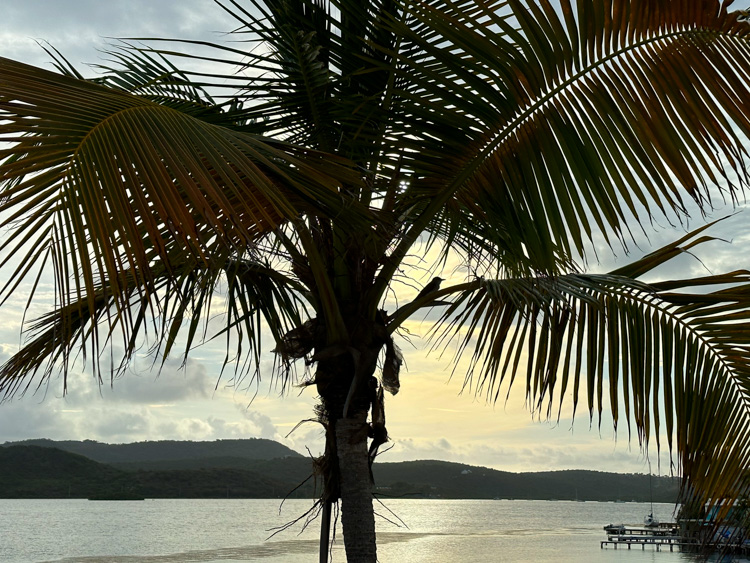 Known for pristine Culebra beaches, crystal-clear turquoise waters, and vibrant marine life, the island of Culebra offers a slice of paradise for those seeking a tranquil and unforgettable getaway. Whether you're a beach lover, an outdoor adventurer, or a nature enthusiast, this tropical paradise has something for everyone.
In this post, I'll take you on a journey to explore the top Culebra things to do, from basking in the sun on breathtaking beaches to snorkeling through underwater wonders and immersing yourself in the island's rich natural beauty. Get ready to dive into this beautiful destination and uncover the best experiences Culebra has to offer.
THIS ARTICLE MAY CONTAIN COMPENSATED LINKS. PLEASE READ OUR DISCLAIMER FOR MORE INFO.
Don't have time to read a bunch of Puerto Rico blog posts and reviews for planning a visit to Puerto Rico? Here are our top picks for tours and places to stay in Puerto Rico:
Highely – rated tours in Puerto Rico:
Best Places To Stay in Puerto Rico:
How To Get To Culebra
There are a few ways that you can get to the remote, yet beautiful island of Culebra from the mainland of Puerto Rico.
Take a Ferry To Culebra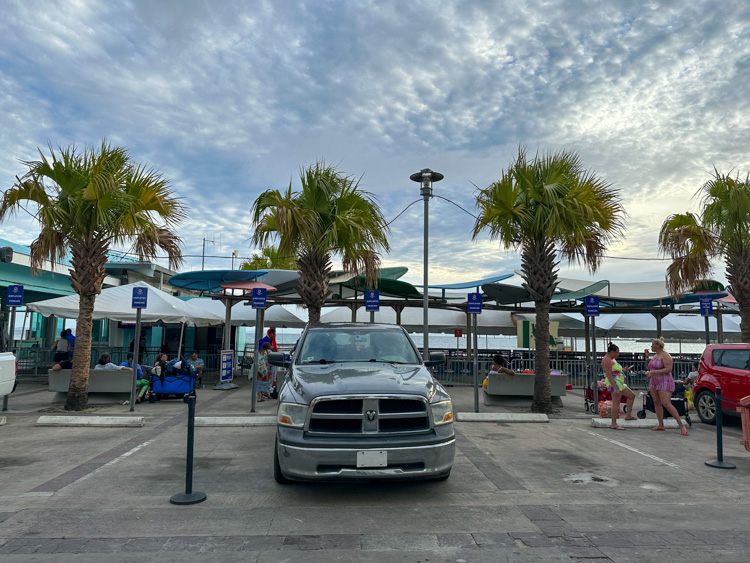 The most affordable and popular option is to take a ferry from Ceiba, a town on the eastern coast of Puerto Rico. The ferry ride takes approximately 1 hour, depending on the schedule and sea conditions. It's advisable to arrive early, especially during peak travel times, as tickets are on a first-come, first-served basis. Learn more about the ferry service here.
Charter A Private Boat or Catamaran from Fajardo
Another option is to charter a private boat or use a water taxi service from Fajardo. This option provides more flexibility in terms of scheduling, but it can be more expensive compared to the ferry. Several companies offer private boat charters to Culebra.
Take A Small Plane to Culebra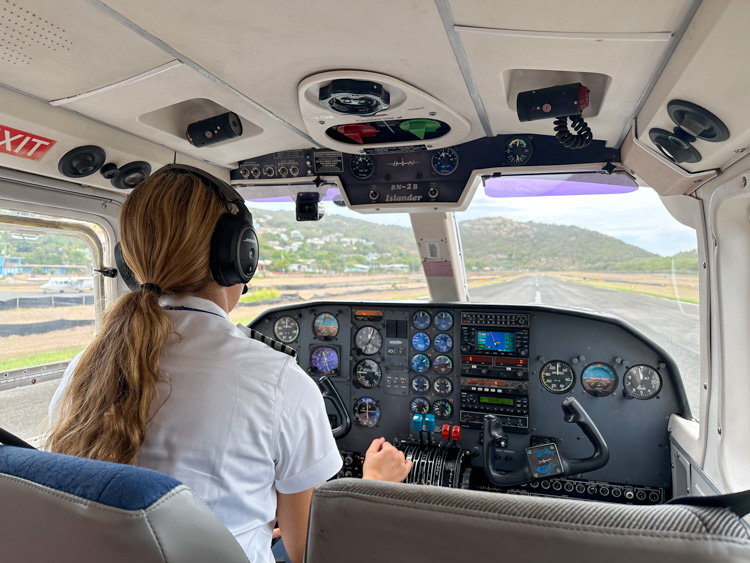 Culebra has a small airport called Benjamin Rivera Noriega Airport (CPX), which serves domestic flights from San Juan's Luis Muñoz Marín International Airport (SJU) and Isla Grande Airport (SIG). Flying can be more convenient and saves time compared to the ferry or private boat options. Several local airlines, such as Cape Air and Vieques Air Link, operate flights to Culebra.
Things To Do in Culebra
There are some fun things to do in Culebra, and the most popular attraction is exploring the beaches on Culebra. Or, consider visiting the Culebra National wildlife refuge. The tiny island offers a few day's worth of activities if you'd like to plan a long weekend, or you could do a day trip and still experience some of the great things to do on Culebra.
Just be sure to check out our family beach vacation packing list before you head there to make sure you have all that you need. Let's dive into some of the best things to do in Culebra PR.
Rent A Golf Cart and Tour the Island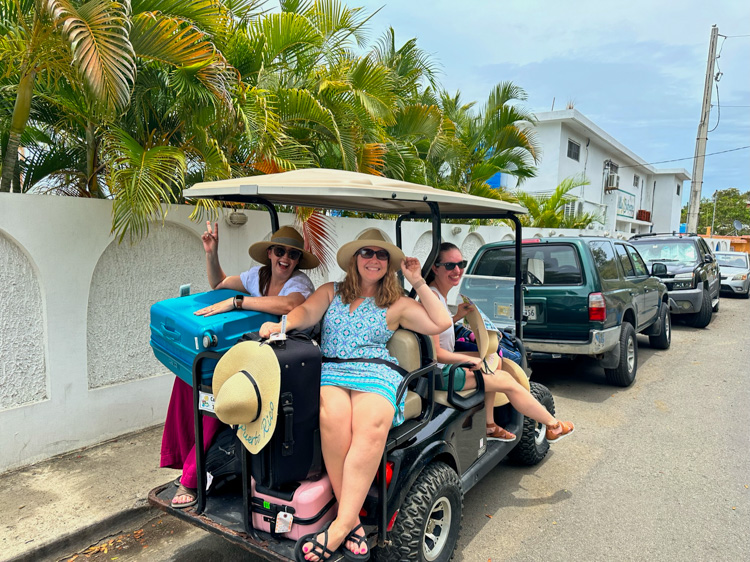 In order to access the popular beaches on Culebra you'll need transportation. There are two popular rental places where you can rent a jeep or a golf cart to get around the small island. We rented a gas powered golf cart from Carlos Jeep Rental. You can also look for rentals at Jerry's Jeep Rental, both located within walking distance to the small airport.
The rental attendant showed me a map and explained how to get to the popular beaches and where to drive and not drive. It was nice to have a golf cart so that my friends and I could get around the island easily during our stay.
Visit the Famous Flamenco Beach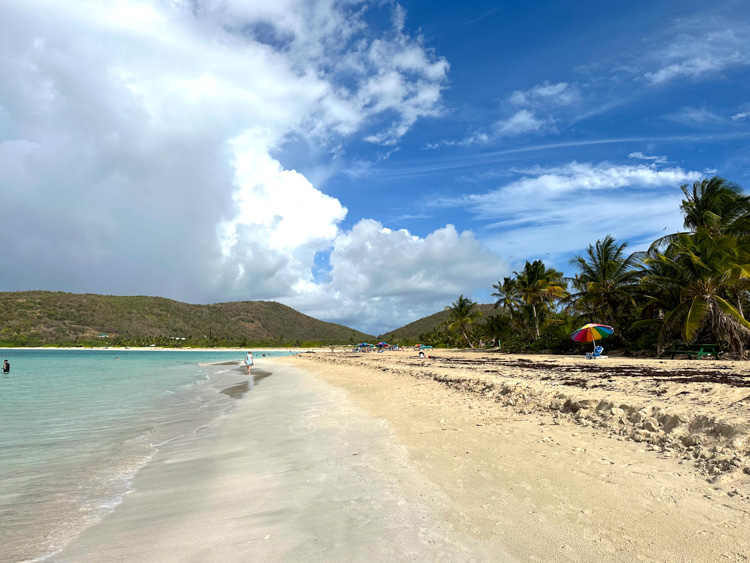 Flamenco Beach is often ranked as one of the most beautiful beaches in the world. With its crystal-clear turquoise waters, white sandy shores, and stunning panoramic views, it's a must-visit spot in Culebra. Honestly, Flameco beach is THE Culebra beach everyone raves about all around Puerto Rico.
It's absolutely one of the best beaches in Culebra Puerto Rico.
Be sure to plan to grab some beautiful pictures while you're on this beach! Take advantage of the green rolling hills background along with the aqua water. Much like the best beaches in the Florida Keys.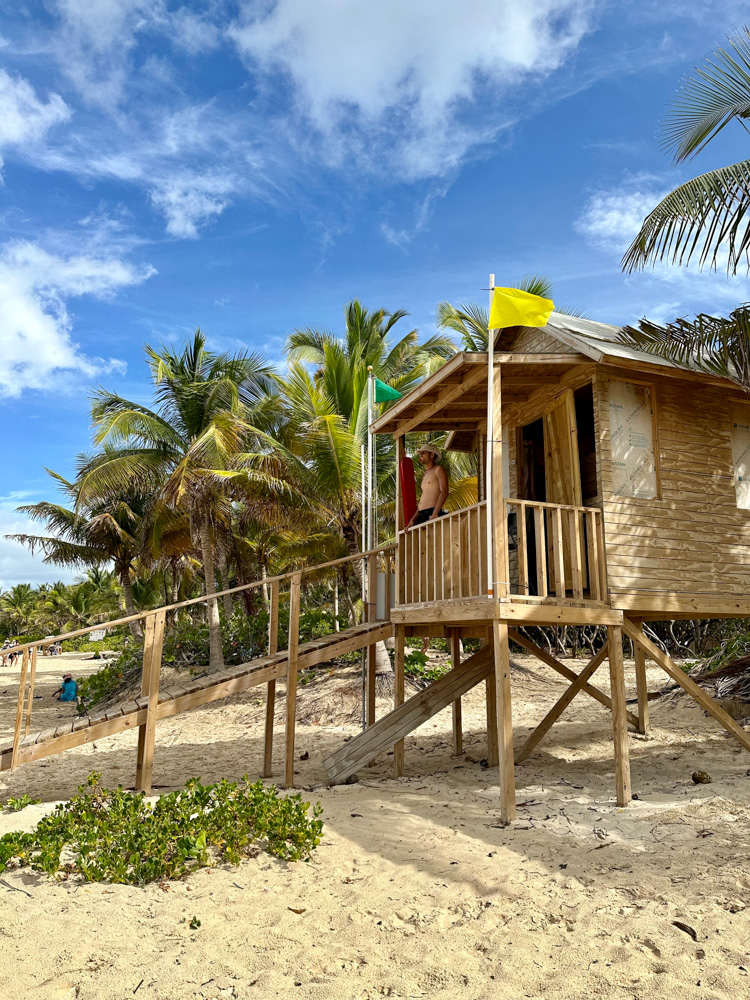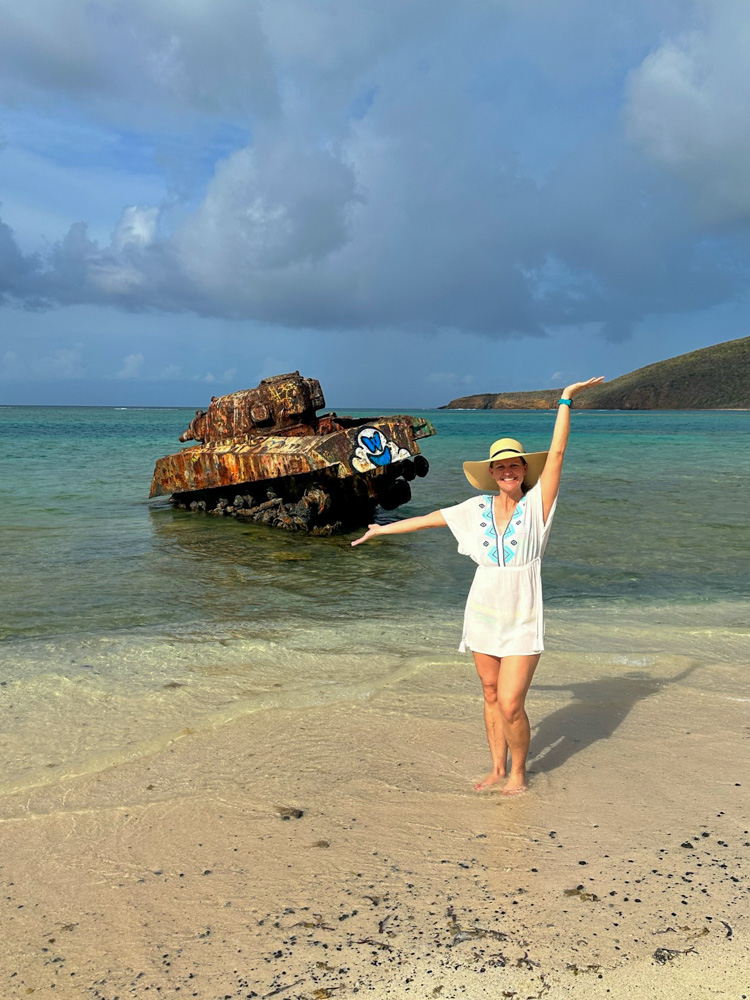 You can enjoy swimming, snorkeling, sunbathing, or simply relaxing on the white sand beaches. There's even a lifeguard on duty and bathrooms and showers to rinse off when you're finished. Be sure to bring your snorkel gear because there's some great snorkeling on the west side of the beach near the tanks.
Yes, there are deserted US Military tanks that are on the beach and are regularly painted by the locals so they don't look so rusted. In truth, the US military tested out bombing on Culebra in preparation for the Vietnam War.
Later the locals pushed back and the military left the island, and with that, left behind some tanks and other things. Yet, now people visiting Flamenco Beach are looking for the tanks as they are expecting to see them.
Go Snorkeling off of Culebra
Culebra is known for its excellent snorkeling and diving opportunities. Explore the vibrant underwater world teeming with colorful coral reefs, tropical fish, sea creatures and marine life such as sea turtles and stingrays. Some popular snorkeling and diving spots include Tamarindo Beach, Playa Carlos Rosario Beach, and even the west side of Flamenco Beach.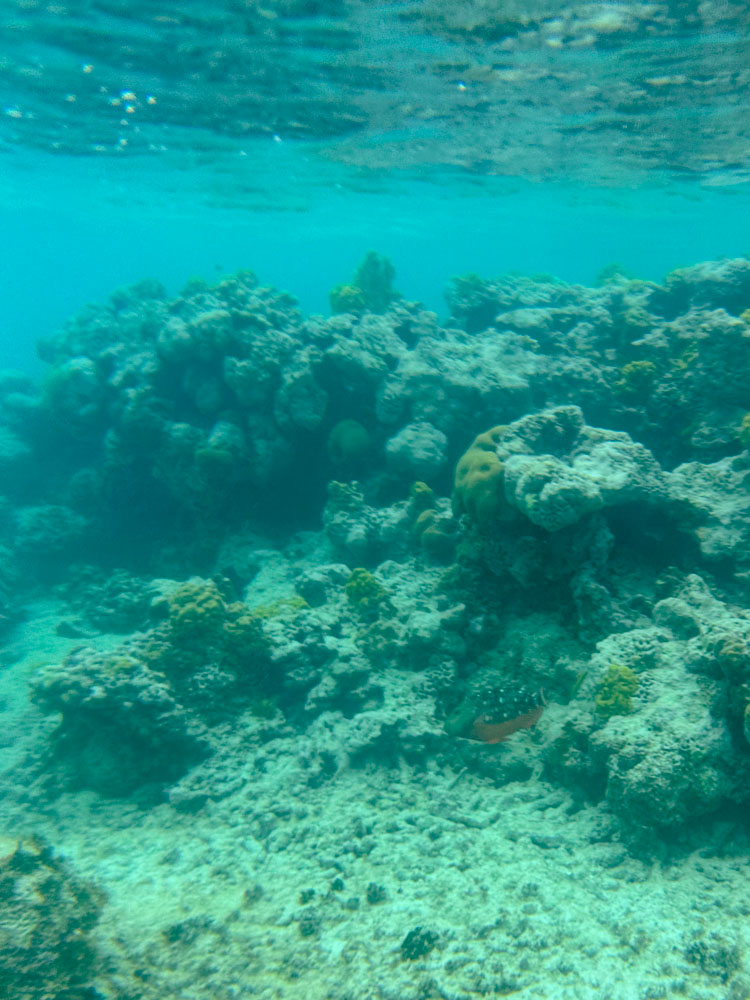 While I was visiting, I found the calmer waters at Flamenco beach made for some fun and comfortable snorkeling. Scuba diving can also be done if you have the right gear.
Explore Culebra Town
Take a stroll through Culebra Town and explore its charming streets. Visit local shops and restaurants to get a taste of the island's culture and cuisine.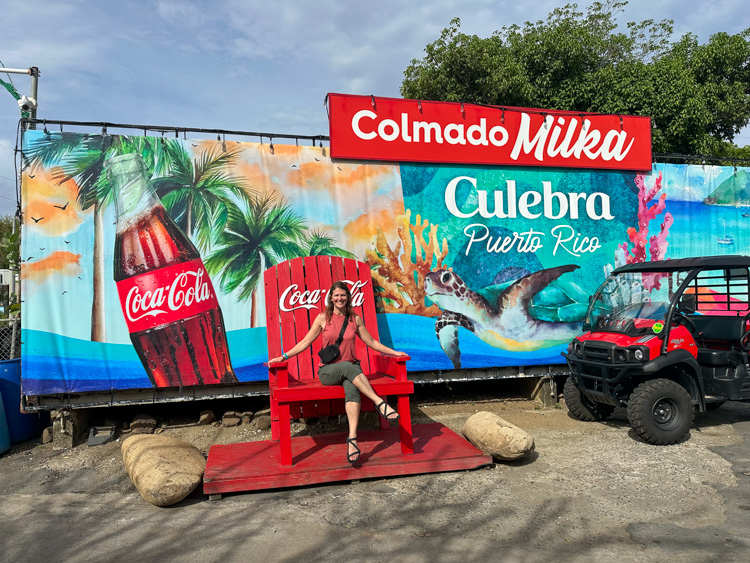 Stop by the market to grab some food and drinks for a day at the beach, on a boat, or back in your hotel or rental.
Visit the Nature Reserve – Culebra National Wildlife Refuge
Culebra's National Wildlife Refuge is a place to find many fish, plants and migratory birds. If you enjoy nature, this is place to spend an hour or two.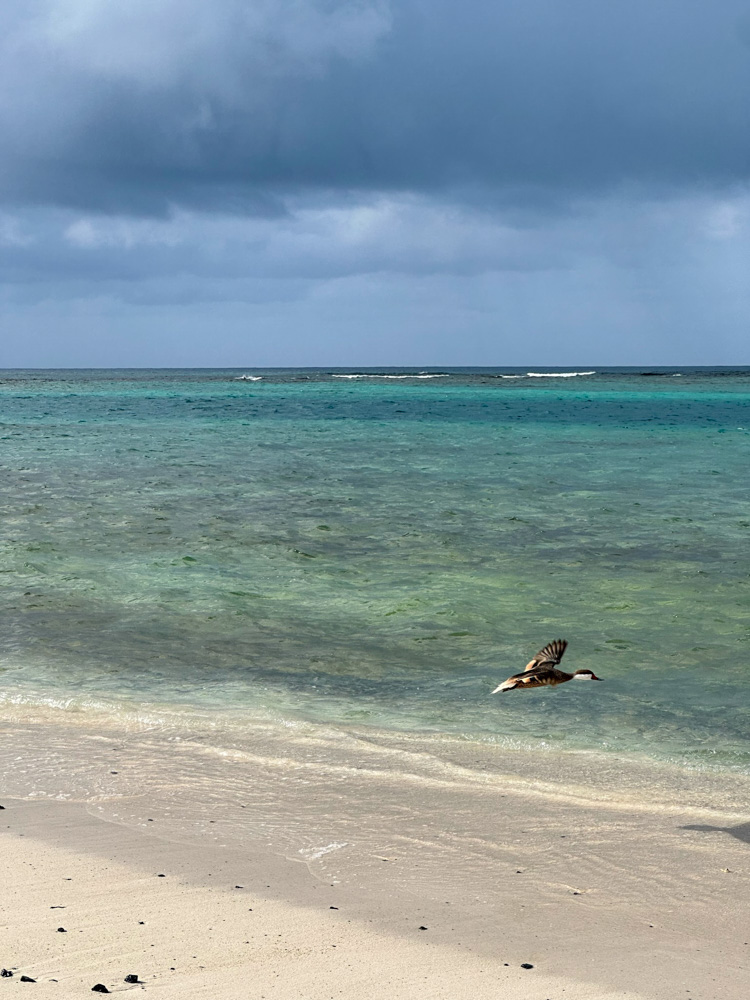 Take a Day Trip to Culebrita Island
Hire a water taxi or snorkeling tour to Culebrita Island, a small uninhabited island located off the eastern coast of Culebra. Hike up to the Culebrita Lighthouse for stunning views, relax on secluded beaches like Tortuga Beach or Playa de las Hermanas, and soak in natural tidal pools known as "The Baths."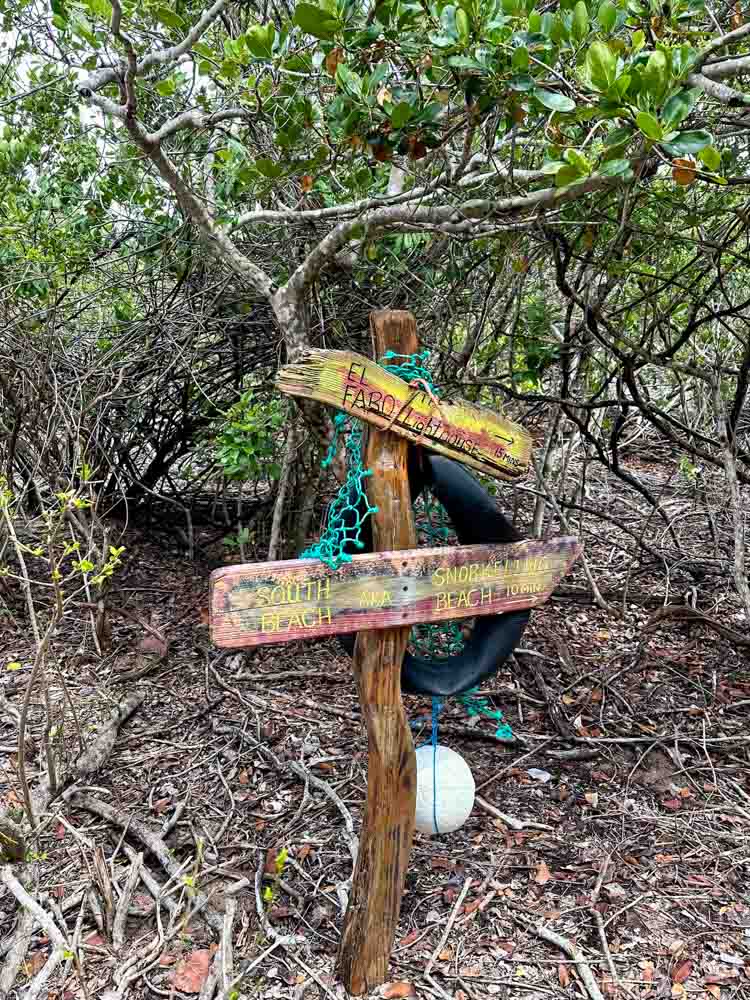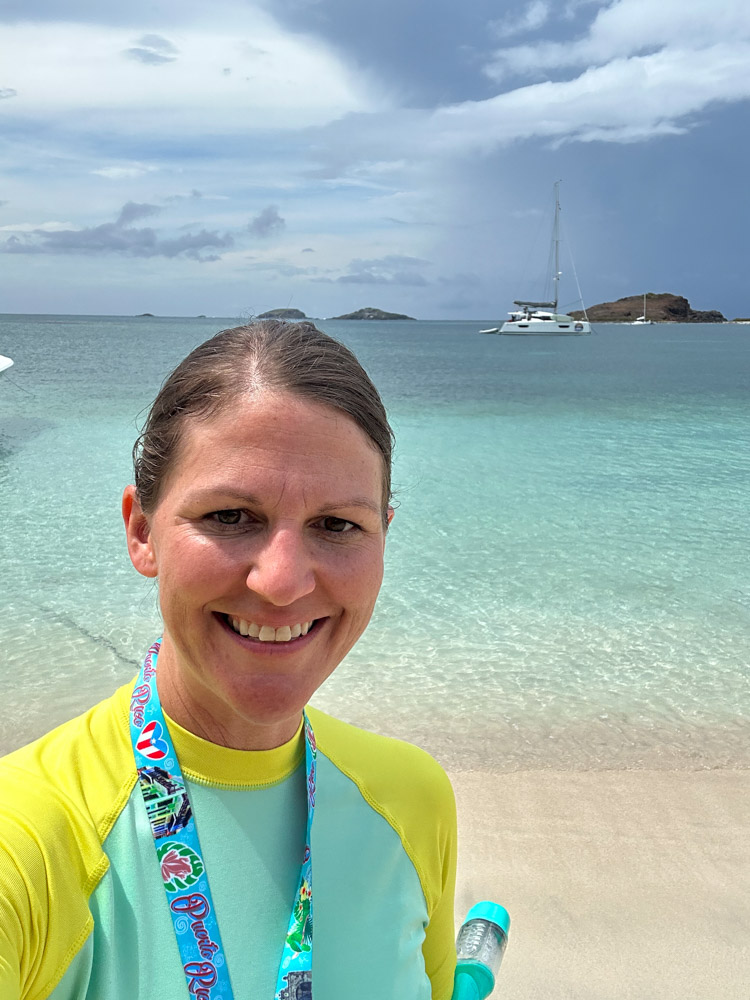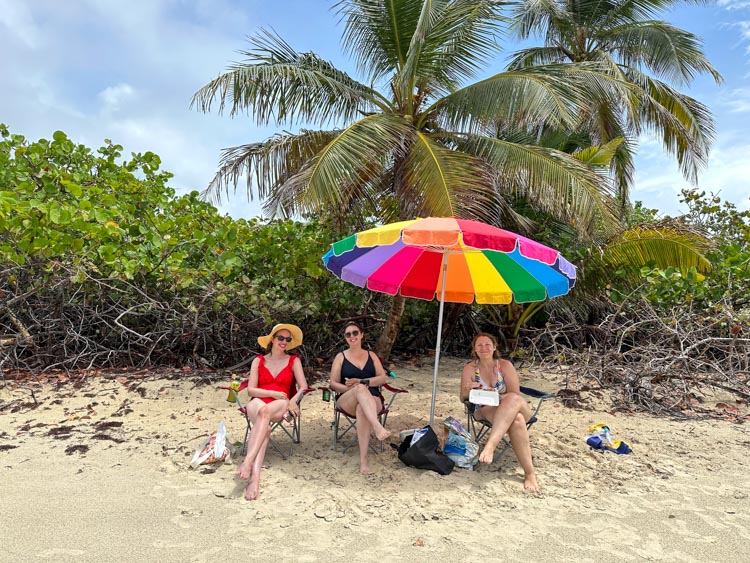 This is where I saw both a stingray and a sea turtle snorkeling! It was such a beautiful experience. The boat ride was only 30 minutes from Culebra and the water taxi provided beach umbrellas, chairs, paddle boards. We packed up for lunch and drinks and spent an entire afternoon on Culebrita Island.
Visit The Other Beaches On Culebra
From Tamarindo Beach, offering great Culebra snorkeling to the next popular beach called Melones beach which is a great place to watch the sunset, you can enjoy many small beaches during your time on Culebra.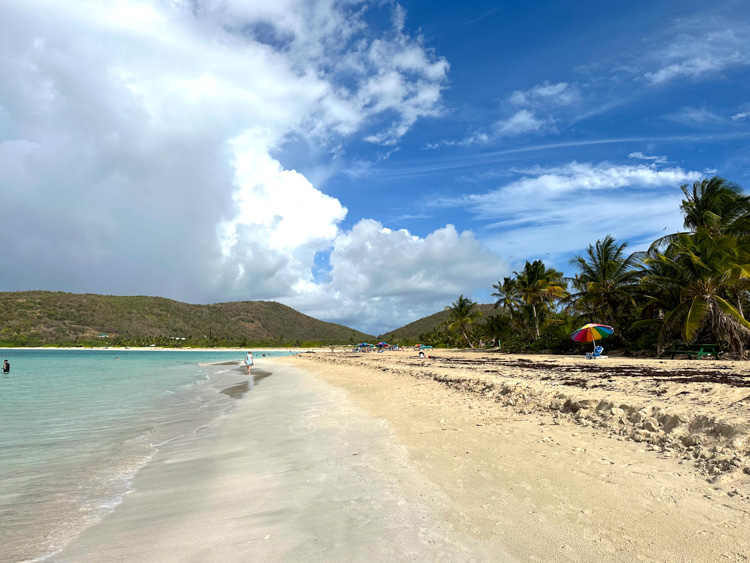 Aside from Melones Beach and Tamarindo Beach, other beaches include Zoni Beach and other hidden beaches which are best to explore with a local guide. There are also some secluded beach and sea life preserves that you can go explore.
Eat at La Cocina Del Navegante
One of the best restaurants in Culebra Puerto Rico is at La Cocina Del Navegante. The coconut shrimp, fried cheese, and spicy crab was delicious. So were the mango drinks the girls had.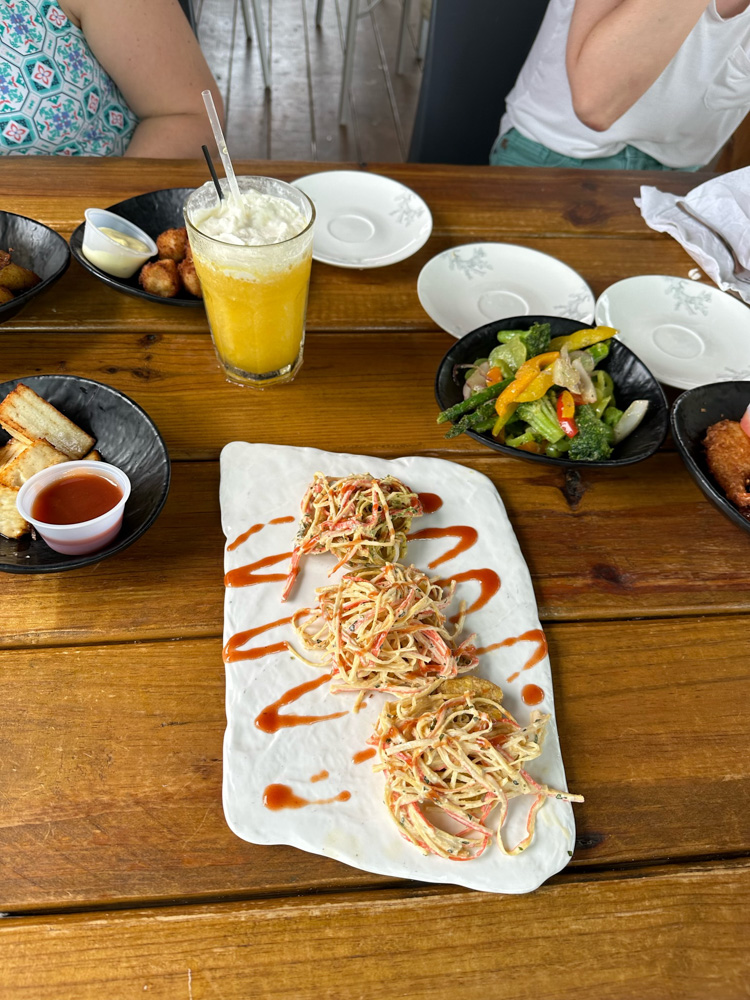 Eat at Zaco's Tacos
Enjoy the fun atmosphere and delicious tacos at Zaco's Tacos in Culebra.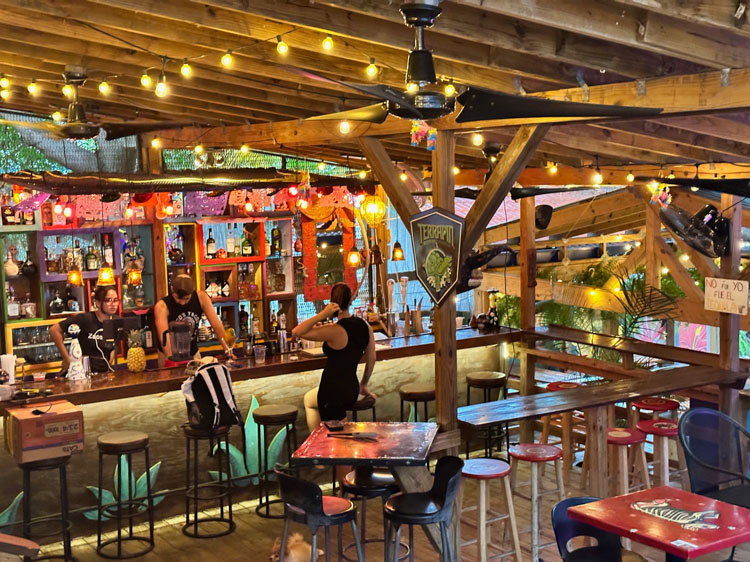 Where To Stay and Hotels in Culebra Puerto Rico
There are a few good options when looking for Culebra Puerto Rico hotels or rental homes. Be ready for small, privately owned rentals, as Culebra is a very small island that only has a population size of 1,100 people.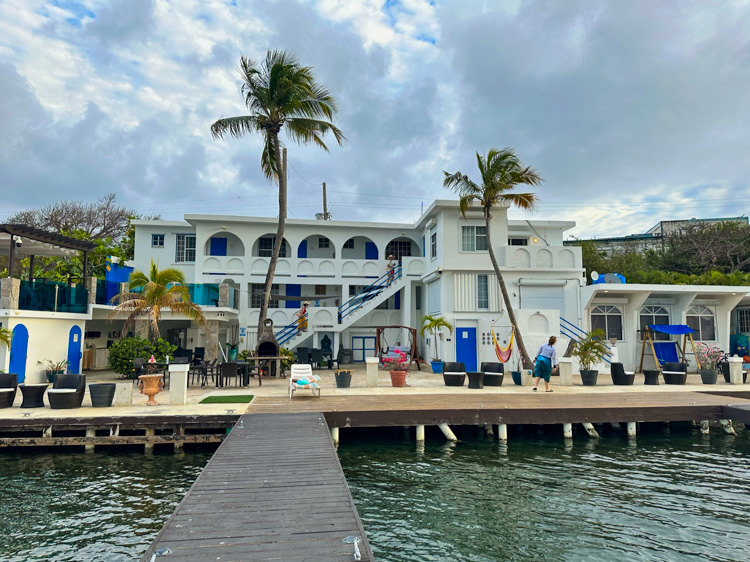 Before searching for Puerto Rico Culebra hotels, you are going to want to determine where to stay in Culebra Puerto Rico. If you plan to rent a golf cart or jeep, you can stay just about anywhere the paved roads will take you as the island is just a few short miles wide. But if you'd like to walk, then you'll want to stay within a mile of the airport, which is within walking distance of the ferry terminal and most of the restaurants.
A place that sleeps a family of 6 within walking distance to both the airport and ferry terminal is this 2 bedroom and 2-bathroom bungalow. It has a full kitchen and places for kids to sleep.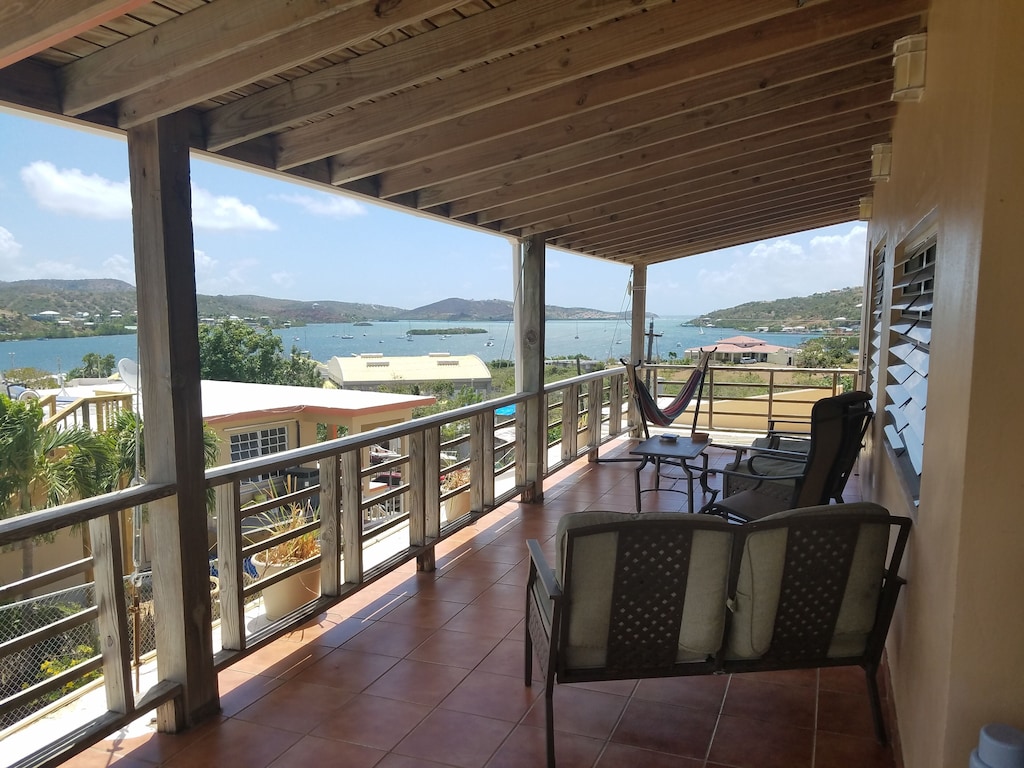 This place offers 2 bedrooms and a jacuzzi on Culebra.
When searching for Culebra Island hotels when planning our recent trip, we started by looking at reviews. Being a small island, we found that VRBO was a better choice to book the best place to stay on Culebra.
FAQ's for What to Do on Culebra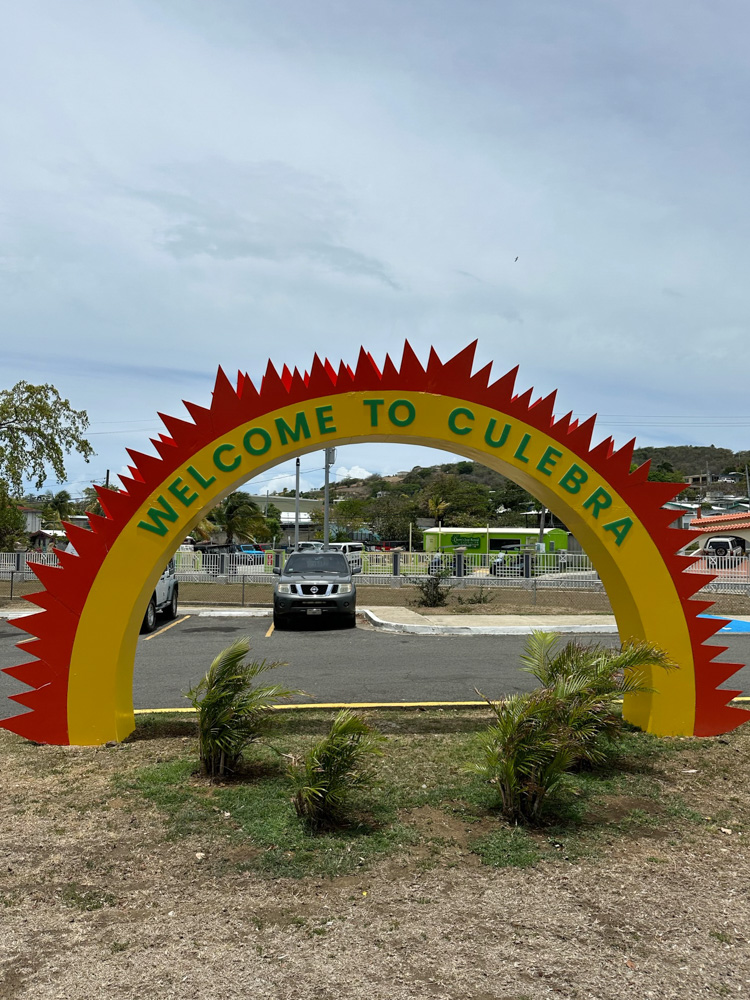 Are There Day Trips to Culebra?
Yes, there are a few options for taking a day trip to Culebra. Here's a great option for taking a catamaran to Culebra Puerto Rico. Or you can take the ferry to the Culebra ferry terminal in the morning and explore the island for the day, then take the ferry back to the main island of Puerto Rico.
Where's the Best Pizza In Culebra?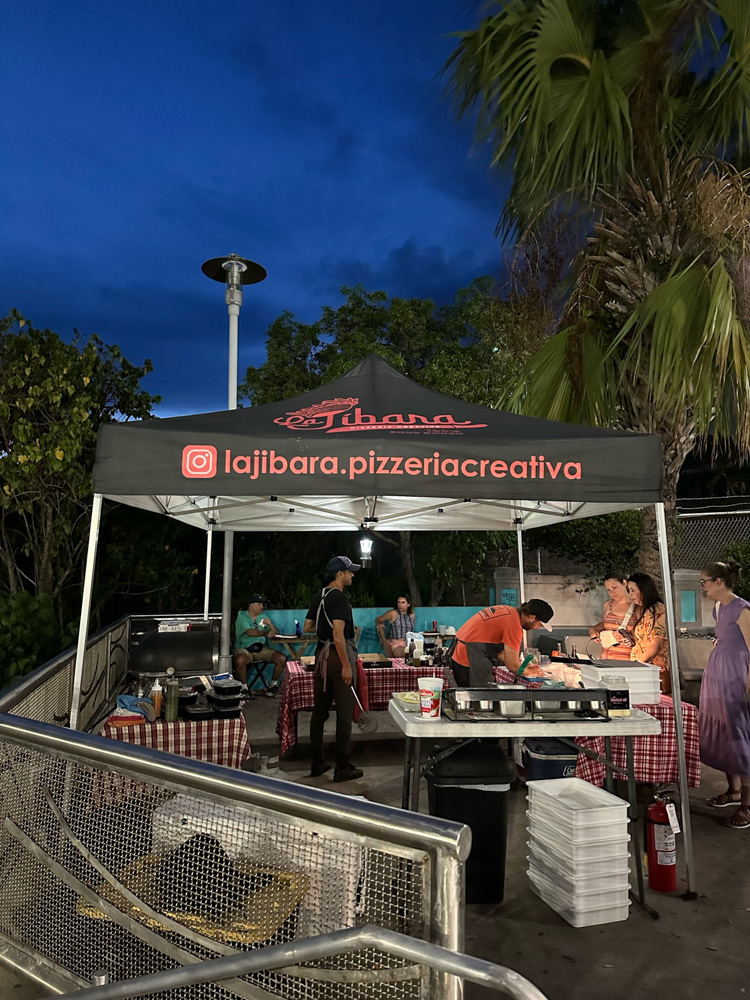 Looking for the best pizza in Culebra? Then try sourdough pizza made with fresh ingredients by La Jibara Pizzeria.
Is there a grocery store or market on Culebra?
Yes, Culebra has a grocery store opened most days from 7am – 6pm called Colmado y Carnicería Milka. They offer a variety of foods including produce, chips, paper products, and even a meat counter.
How long should we plan to stay in Culebra?
You can stay for as short as a day trip or up to two nights. That way you can explore the beaches and find the best snorkeling spots, enjoy a few the Culebra restaurants, and have a bit of extra time to relax if it rains during part of your vacation.