Hi and welcome!
I'm so glad that you joined us!
My name is Jill Greising-Murschel and I'm the main writer behind Let's Travel Family. If you're here to learn a little bit more about who we are, and why we have traveled full time, then you came to the right spot!
I am the mother of 4 wonderful children. One boy and three girls.
My husband, Tony Greising-Murschel, and I are the ones behind the scenes to keep things running smoothly. Or, as smooth as can be expected with a family of 6.
Now, don't be surprised when you see Tony's name as an author on some of our posts. He is an amazing writer and has been contributing to Let's Travel Family, too.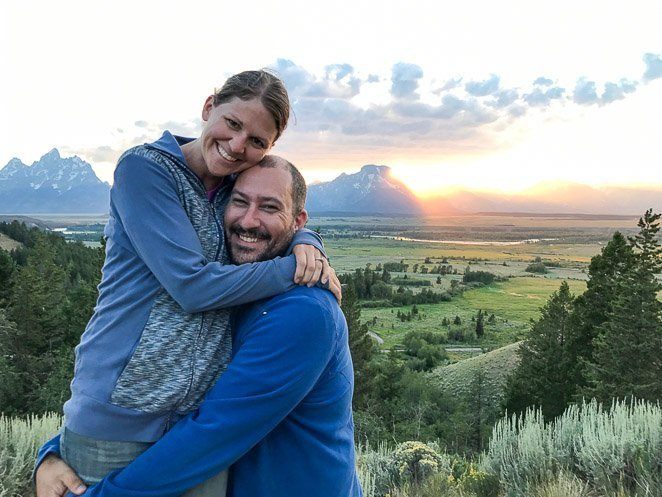 Where Are We From?
All 4 of our children were born in Minnesota near our extended family, where Tony and I grew up.
Years ago, I worked as a Behavior Analyst using my Master's Degree. However, I decided to stay home with our kiddos when they were young, homeschool them, and work as a birth doula for several years.
I worked part-time as a trained birth doula and supported over 50 women across 3 years of giving doula support back in Minnesota. Being a doula filled a huge need for me, however, the winters in Minnesota really got to me and we had an itch to travel more.
We always knew that we wanted to move away from the COLD of Minnesota and travel more often. Tony's health also influenced our decision.
So, after a LONG and cold winter, we decided enough was enough. We thought, let's follow our dreams and travel full time together!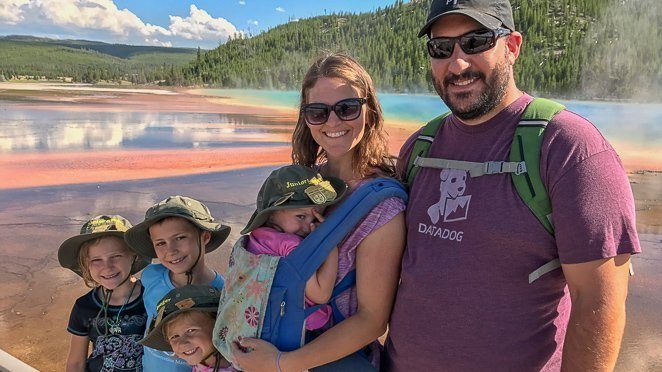 Life is Worth Living – Follow Your Dreams and Travel
We decided that life was too short. There is WAY more to life and so much more to see and learn together.
So we set off to find a way to travel full time, and we did! Click here if you are interested in learning more about being a digital nomad family.
In May of 2017, we bought our family's RV and 'home on wheels.'
We transitioned quickly from a large house into living in a 33-foot class C RV while traveling around the USA. As we were traveling and connecting with people all over the country, we focused on worldschooling our children and we learned right alongside them.
During our full-time traveling experience, we found several ways to earn money online so that we could afford to travel. Our hope was to help inspire others to make memories that last right now, not waiting for someday.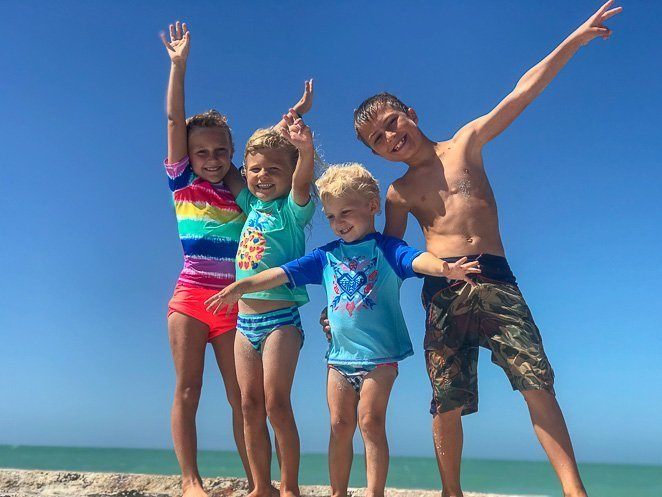 Traveling as a family has always been a dream of ours, and we were able to do it full-time for 3 years!
It is now 2023, and our family has been living in the Boise, Idaho area for three years. You see, we spent 5 months WORLD TRAVELING and came back to the USA in early 2020, ready to find a place to settle down and build a community.
Boise has been such an amazing place to do that. We love finding the best Boise hikes, going camping on the weekends, and enjoying all four seasons while still seeing the sun most days. We love the area so much that we wanted to help other people discover how they might be able to thrive in Boise. That's why Tony Greising-Murschel is now a real estate agent helping families like yours settle down in the Boise, Idaho area.
So how did we end up in Idaho?
In 2019, two and half years after RVing full-time, our RV family put our motorhome into storage and took our first overseas trip. Our goal was to explore other cultures, and countries, and share what we learned with all of you…and we did just that!
We visited places like Bali and Lombok, Indonesia; Penang and Kuala Lumpur, Malaysia, Thailand, and Japan.
I share a lot about our experience of life after living overseas here, including our decision to move to Idaho and settle down.
I love running this travel blog, and I write a lot about RV living, RV travel, and exciting US National Parks to visit.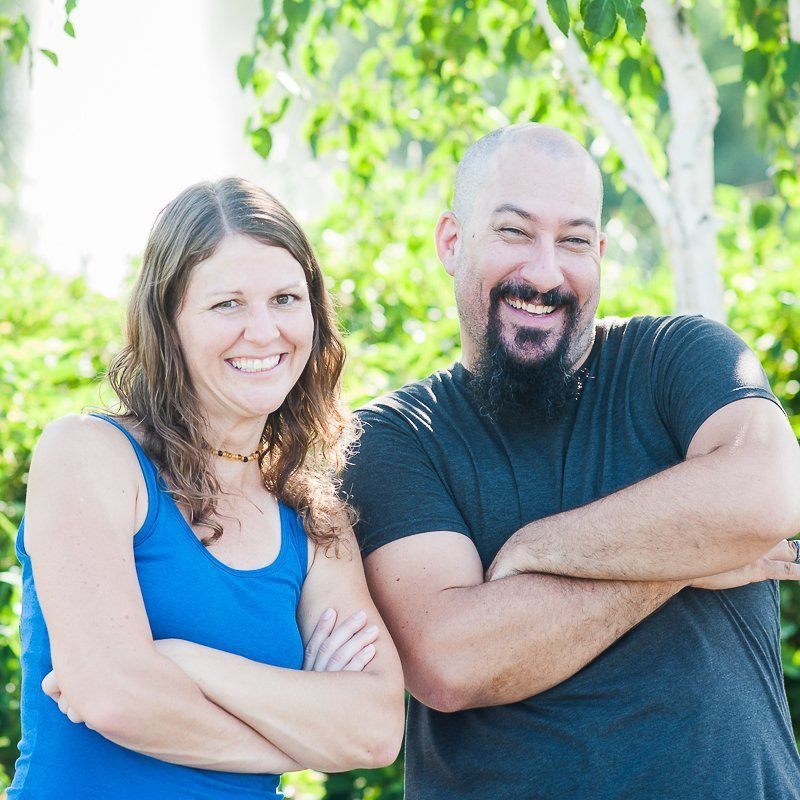 Let's Travel Family!
We not only love to help provide tips and ideas on fun places to travel with your kids, but we also help guide families who want to start the full-time RV living lifestyle as we did. It's not for everyone, but if you are at ALL interested in RVing full-time, then click here to learn more.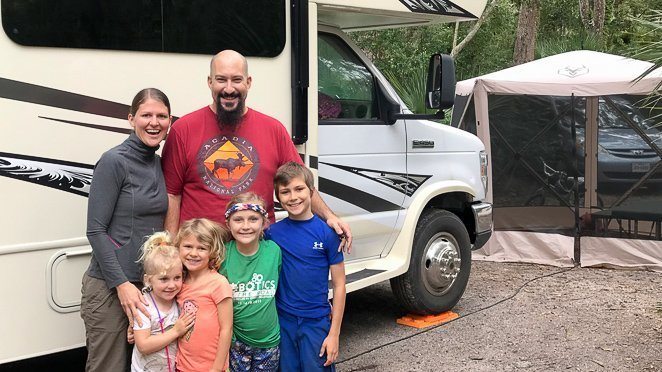 If you'd like to collaborate or work with us, contact us at: or head using our contact form and fill it out.
Be sure to follow us on Instagram, like us on Facebook, follow us on Pinterest, and follow us on Twitter.
We have also have some helpful videos on our YouTube channel and our goal is to continue providing weekly videos. So head over there now to subscribe!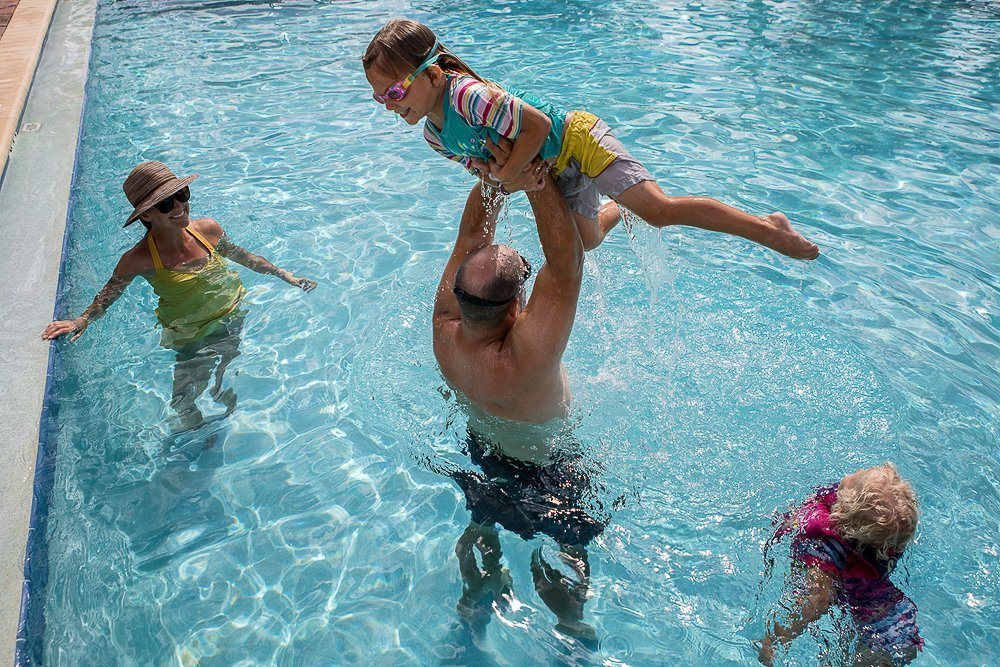 All photography on this site has been used with permission. Special thanks to Captureology.