Are you finding fun things to do in Phoenix with a teenager a bit of a challenge? You're not alone! Most of the time, it's easier to search for activities for kids rather than teenagers. But don't worry; Phoenix has plenty of great things for teens to do, too!
We recently visited Phoenix with our teenage daughter and her friends, and we had a blast!
We've found that there are many fun things to do in Phoenix with teens, even with the whole family. In this article, we will cover some of the great things to do with teenagers in Phoenix, along with our personal experiences and how we made the most of our trip.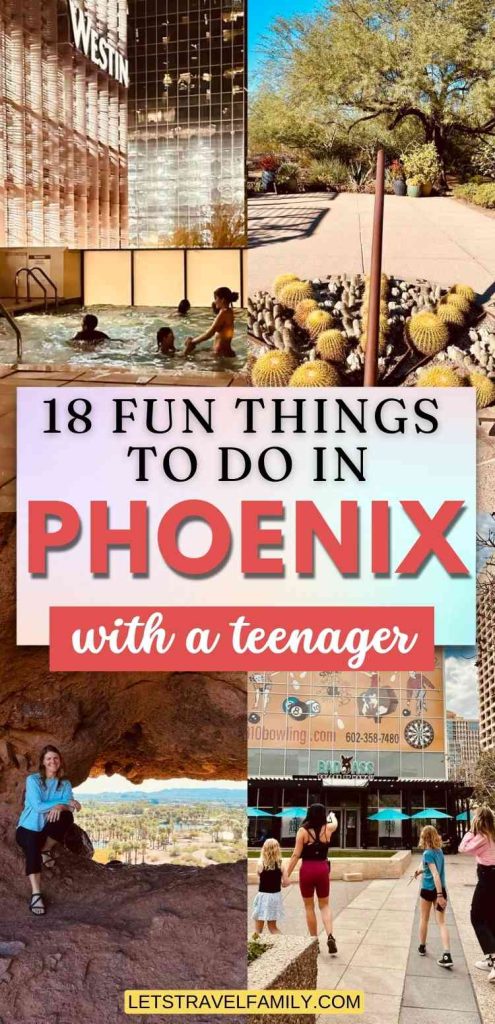 If you want to know what to do in Phoenix with teens, keep on reading!
THIS ARTICLE MAY CONTAIN COMPENSATED LINKS. PLEASE READ OUR DISCLAIMER FOR MORE INFO. THIS POST WAS WRITTEN BY JILL GREISING-MURSCHEL, A FAMILY TRAVEL AND RV LIVING EXPERT.
Where to Stay in Phoenix Arizona
When looking for a place to stay in Phoenix, whether it's in Downtown Phoenix or close to the airport, there are many great options for the best hotels. As experienced travelers, Expedia has been our go-to website for finding great deals on hotels, and they've never disappointed us. You can also check on VRBO for more vacation home options for a more local experience.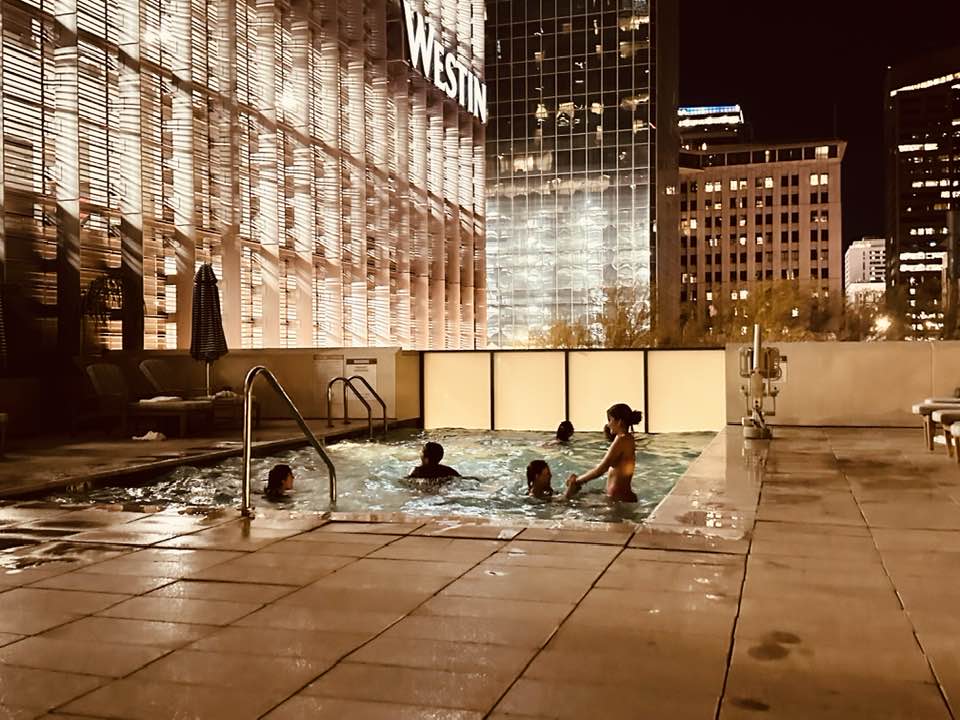 During our recent visit to Phoenix, we stayed at The Westin in downtown Pheonix and loved the location. The pool deck was nice, a bit small, but still, a great place for my daughter and he friends to hang out.
Traveling around Phoenix with Teenagers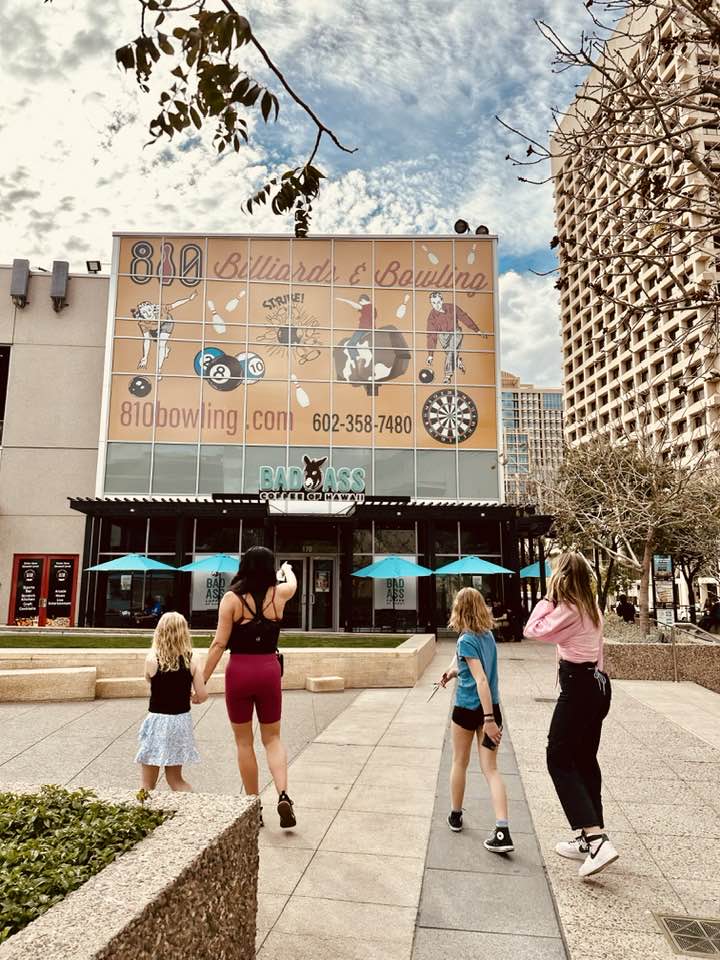 Whenever we travel, we plan ahead to make sure our transportation is reliable. As former full-time travelers, we always keep in mind the convenience and safety of our transportation when we travel around. Luckily, in Phoenix, you can get around with ease due to the extensive public transportation system.
Ubers are easy to come by, but when in downtown, you can also access many great areas by walking. We took an Uber to get to the hotel on our first day, and then walked around downtown Phoneix during our stay.
When it was time to fly home, we took the Phoenix Valley Metro Rail from the Westin Hotel in Downtown Phoenix to the 44th and Washington exit. Such an affordable option! It was only $2 per person. We then took the PHX Sky Train from there, which was free, to the airport. This second train is run by the airport and was super clean and so convenient.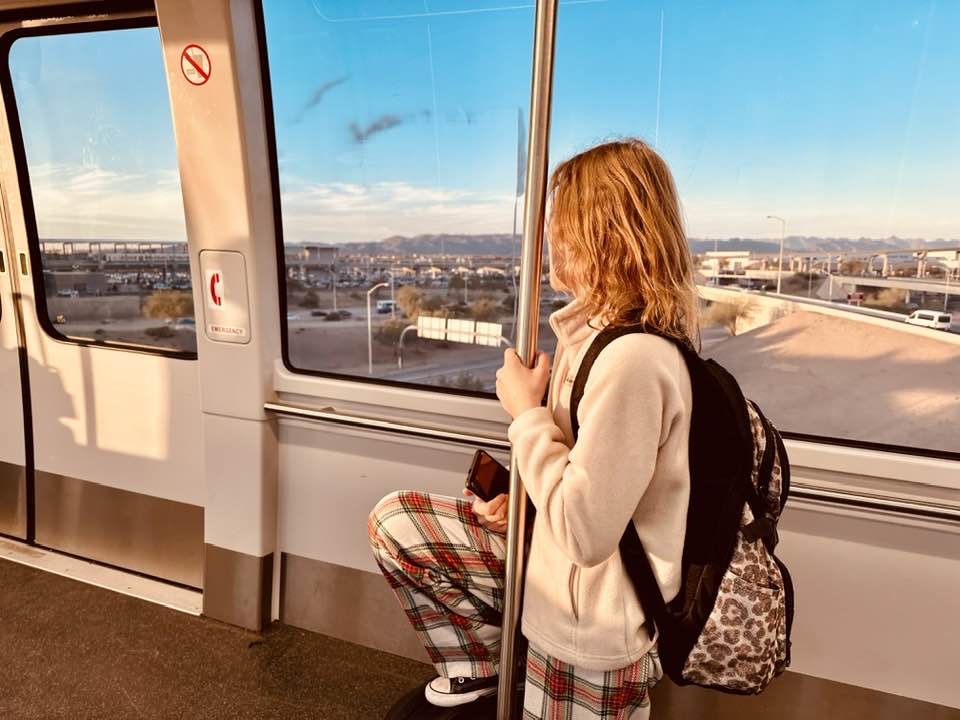 You can also consider renting a car for a reasonable price at the Phoenix airport. This might be a good idea if you plan to explore Scottsdale or Tempe, as well as downtown Phoenix.
Now that you know all about where to stay and how to get around, let's dive into some of the fun things to do in Phoneix with teens.
15 Things to do with Teens in Phoenix
1. Visit the Desert Botanical Garden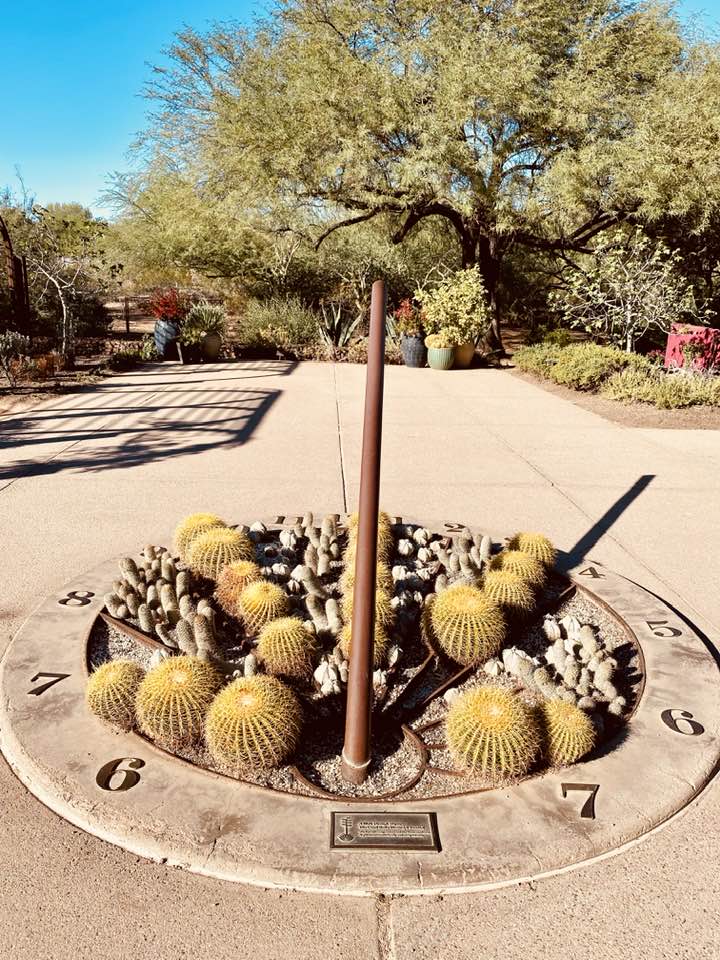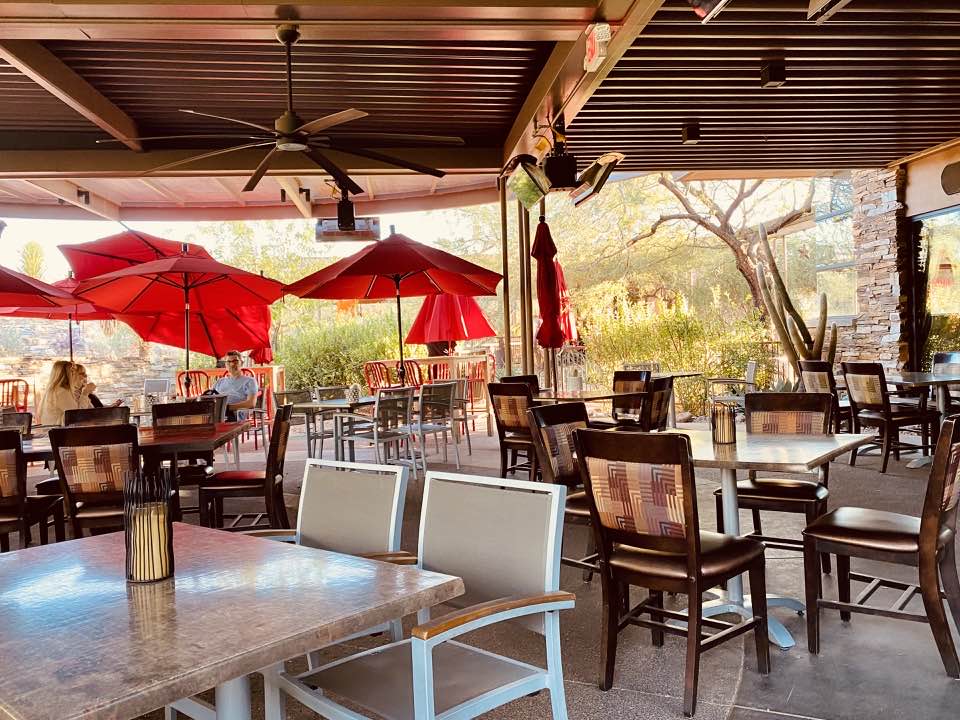 The Desert Botanical Garden is a great place to explore and learn about different desert plants, cacti, and other wildlife. The garden offers a chance to explore the beauty and diversity of the Sonoran Desert. I visited here in October 2022, and it was a lovely experience. Teens can enjoy exploring the cactus garden, butterfly pavilion, and many walking trails.
Then grab a bite to eat at Gertrude's that's located onsite, and enjoy lunch on the patio. Your teen will love the dessert menu.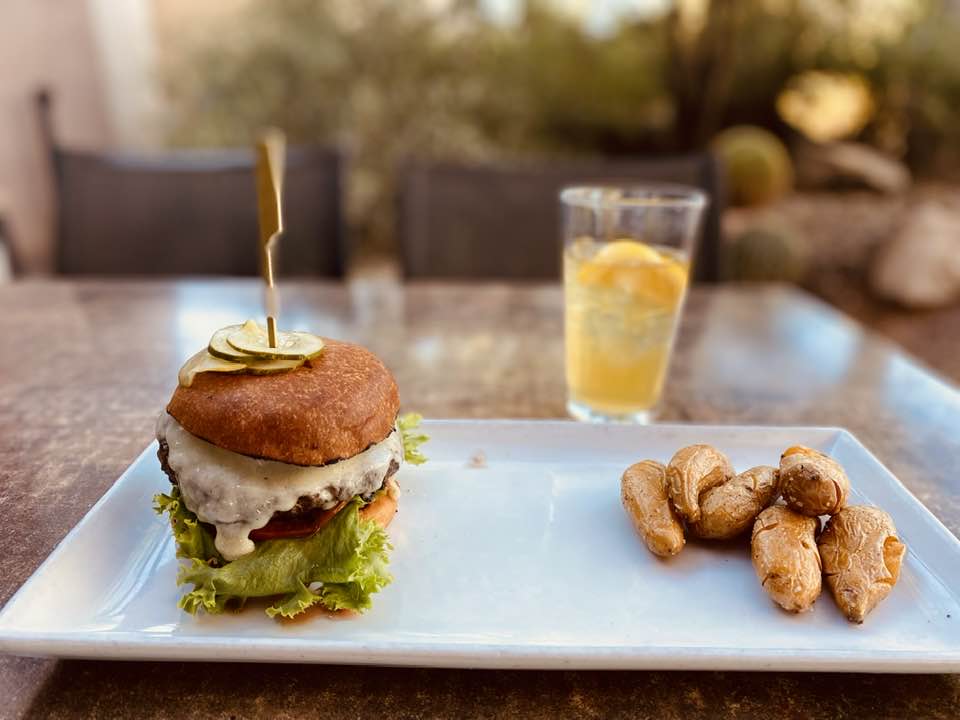 2. Go Hiking at Hole In The Wall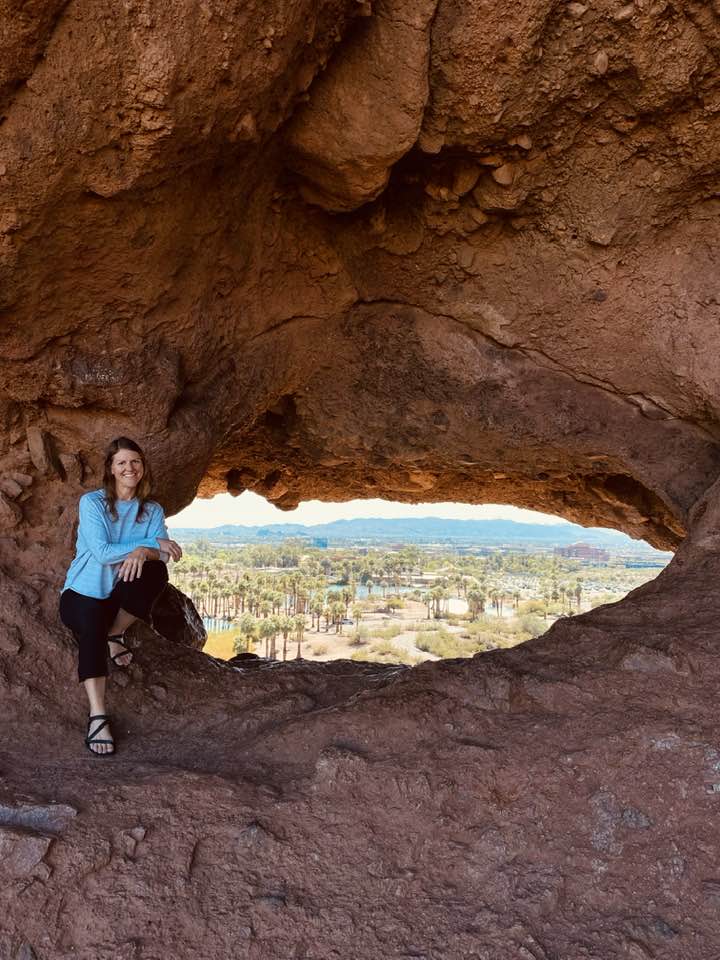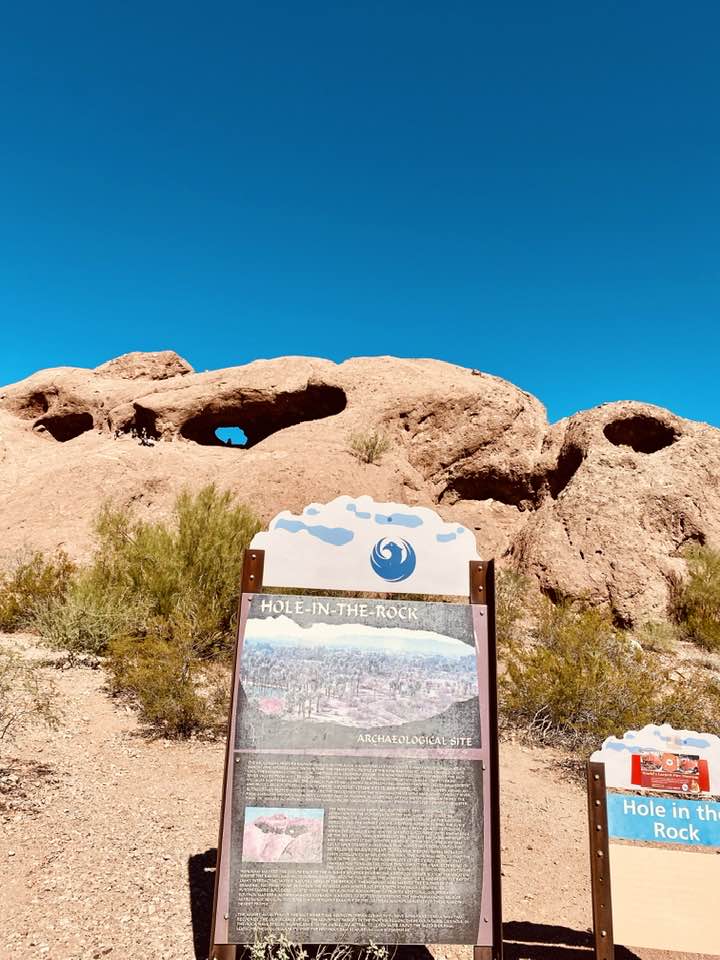 Phoenix has many great hiking trails, including Camelback Mountain, Piestewa Peak, South Mountain Park, and Hole in the Wall. Hole In The Wall is an easy place to bring your teen after visiting the Desert Botanical Garden. Oh, and it's super Instagram-worthy. Located between the Desert Botanical Garden and the Phoenix Zoo, it's a great short hike to add to your day.
3. Tour the Phoenix Zoo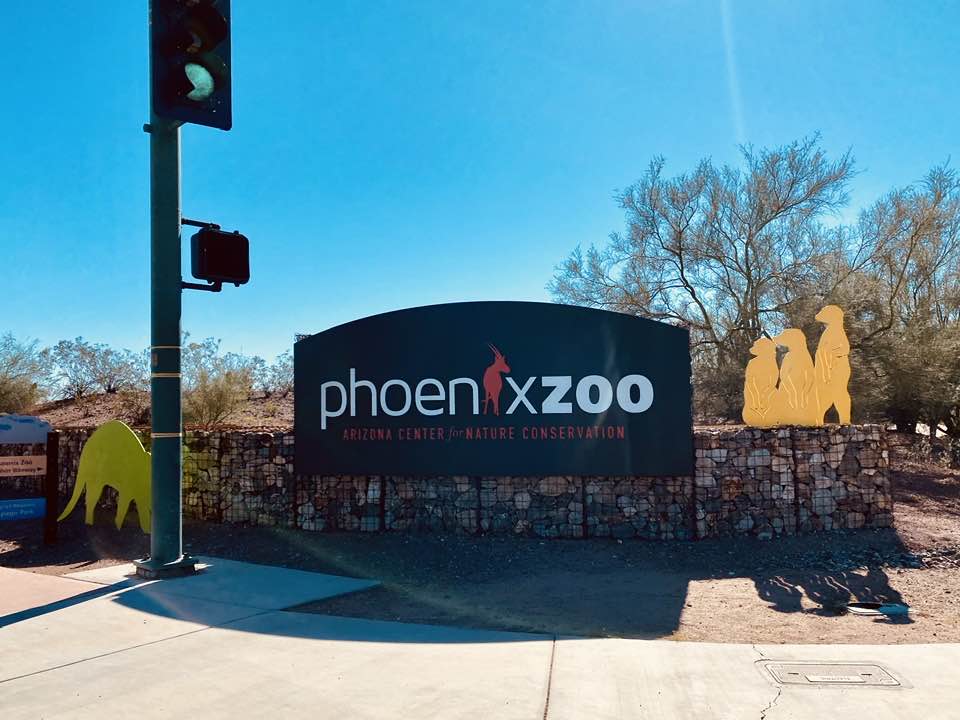 If your teen loves animals, the Phoenix Zoo is a great place to explore. The zoo offers a chance to see a variety of animals from around the world, including tigers, giraffes, and monkeys. For teens, a zip line can provide both an adrenaline-filled experience and the opportunity to take in majestic desert scenery atop a gentle camel.
Click here to grab your tickets to the zoo now.
4. Spend time at CityScape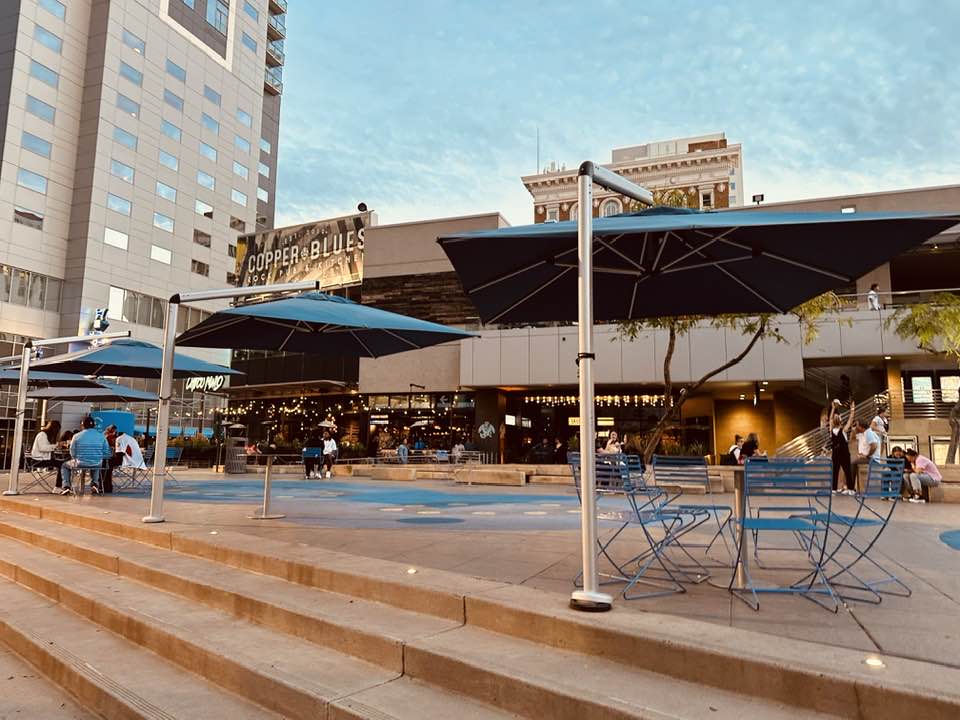 CityScape is a mixed-use development that offers shopping, dining, and entertainment options. Teens can enjoy movies at the theater, try ice skating, or play games at the Dave & Buster's arcade.
During our excursion, CityScape was a welcoming destination. We had the pleasure of browsing Urban Outfitters and indulging in delicious Yard Milkshake ice cream!
5. Visit the Arizona Science Center
The Arizona Science Center, located in downtown Phoenix, offers a range of hands-on exhibits and interactive activities that are perfect for curious teens. I last visited here in the fall of 2017, and I personally find it fascinating. Teens can learn about the rich history of exploration, technology, and science.
There are over 300 exhibits of live demonstrations and hands-on activities. They can also explore the five-story Irene P. Flinn Giant Screen Theater and Dorrance Planetarium, where your teen can enjoy a variety of academic shows and live presentations.
6. Explore Phoenix Art Museum
Phoenix has many art galleries and museums to visit, but the Phoenix Art Museum is a great place to start. Located in downtown Phoenix, the museum offers a chance to see a range of art, from contemporary work to ancient artifacts.
The museum features more than 20,000 pieces from different cultures, including American and Western American art, Latin American art, Asian art, European art, and types of art from contemporary cultures. Teens can explore the galleries, watch art-making demonstrations, and participate in workshops to learn more about different styles of art.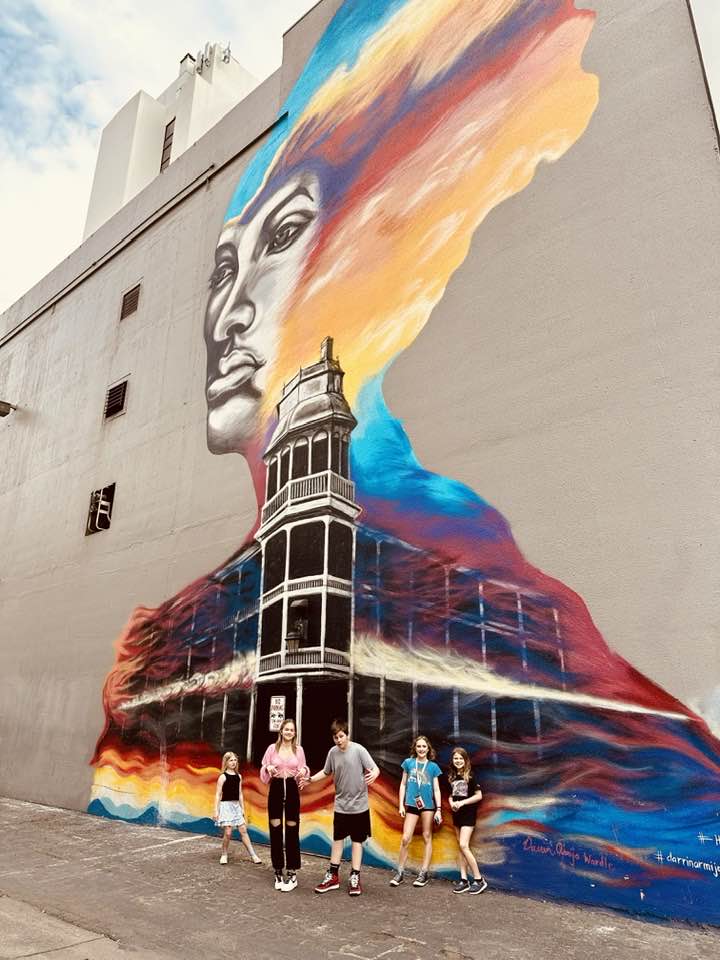 7. Visit Musical Instrument Museum
The Musical Instrument Museum, located in North Phoenix, is a unique place to explore and learn about music from all over the world. Teens will love the interactive displays and hands-on activities.
They also have events you can look forward to, such as the "MIMkids Mini Music Makers" and the "ASU Percussion Studio." Teens can learn about different instruments, appreciate different types of music, and explore their creative side through the museum's interactive displays.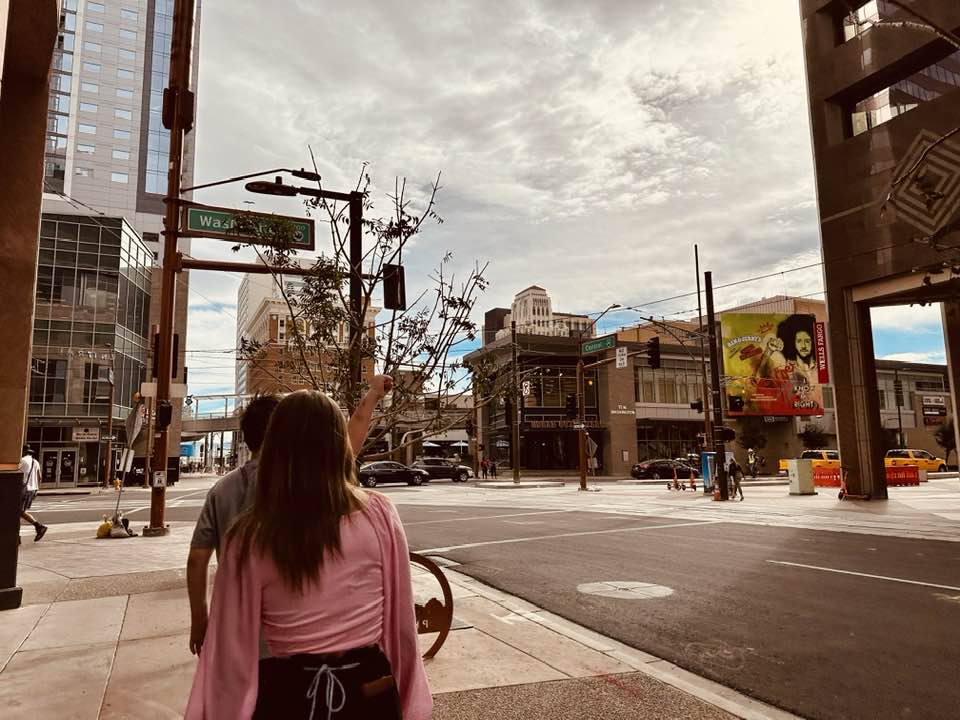 8. Go Shopping at Desert Ridge Marketplace
Desert Ridge Marketplace is a great place to explore with your teen. The mall has over 120 stores, shopping, dining, and entertainment destination, and is the perfect place to spend a day with your teen.
Teens can explore the shops and stores, take a break at one of the restaurants or cafes, and even catch a movie at the AMC Theaters. It's sure to be a fun day out!
Related Post: Icebreaker Questions for Teens
9. Experience the Salt River Rafting Tour
If your teen is looking for an adventure and you're willing to drive a bit outside of Phoenix, then you should look into the Salt River Rafting Tour. Salt River is known for tubing and Salt River Wild Horses, and you can explore the river with your teen from a guided boat tour.
The rafting tour offers a chance to take in the beauty of the river and its wildlife while learning about desert ecology. Teens will love this adventure as they get to explore the area up close and see a variety of wildlife.
Click here to book a tour today!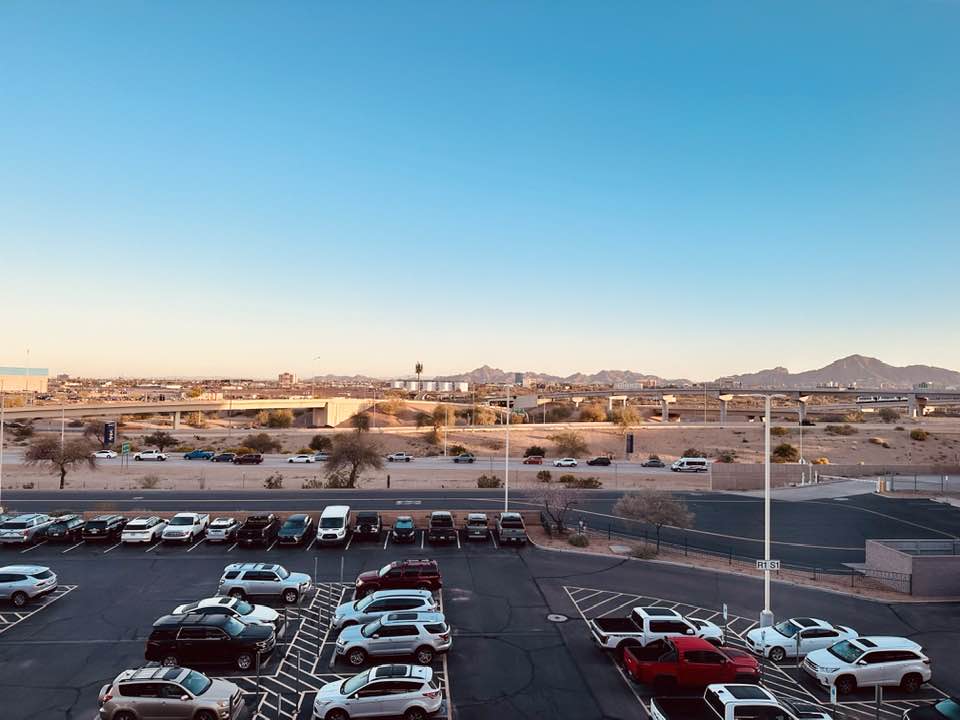 10. Tempe Town Lake
If you're searching for things to do during a chill afternoon or evening with your teen, a walk around Tempe Town Lake is the perfect way to spend it.
The lake offers a chance to explore the natural beauty of the area, as well as a variety of activities such as biking, kayaking, and paddle boarding. Teens can also take in views of the city skyline as they explore the lake. You can go for walks or even take a jog around the lake with your teen.
11. Butterfly Wonderland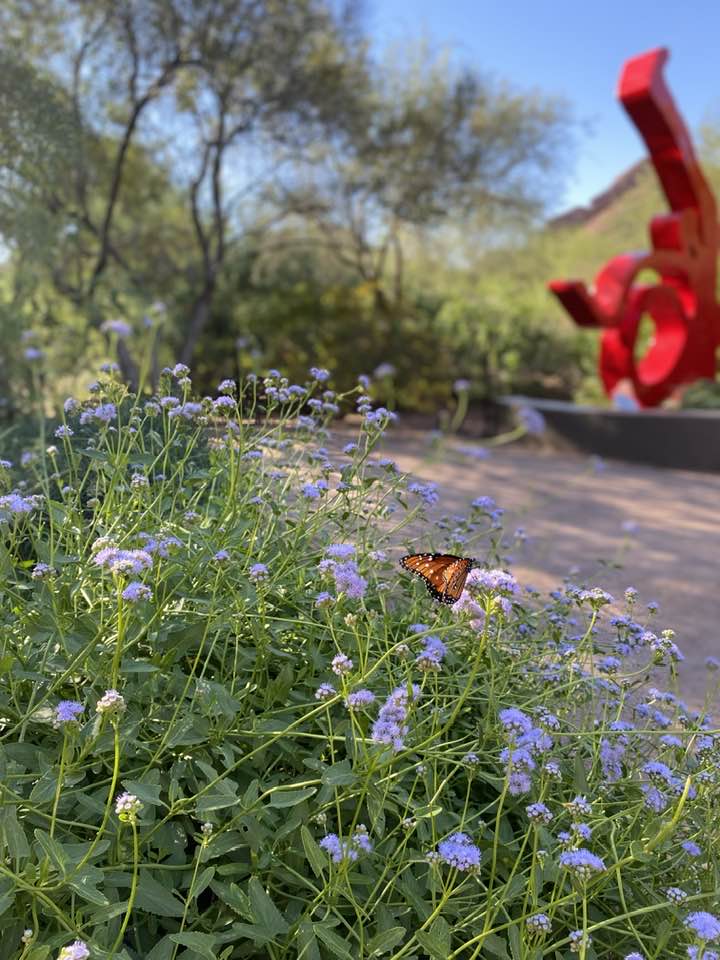 The Butterfly Wonderland is an interactive exhibit where teens can explore the world of butterflies in nearby Scottsdale, AZ. The exhibit includes a 3D theater, live butterfly flights, and interactive exhibits.
It's a great place to learn more about butterflies and the environment, as well as appreciate their beauty. Teens will love exploring the exhibit and learning more about butterflies and their habitats.
12. Phoenix Amusement Park
The Castle and Coasters Park features rides, games, shows, and attractions that teens will love. The park has 20 rides and attractions, mini-golf, and a huge arcade.
13. Visit the Heard Museum
The Herd Museum offers a chance to learn about Native American culture and history through exhibits, events, and programs. Located in downtown Phoenix, this nonprofit organization is the perfect place for teens to explore and experience Native American culture.
The museum features a variety of exhibits, from ancient artifacts to contemporary works. Teens can explore and appreciate the culture, art, history, and traditions of Native American tribes.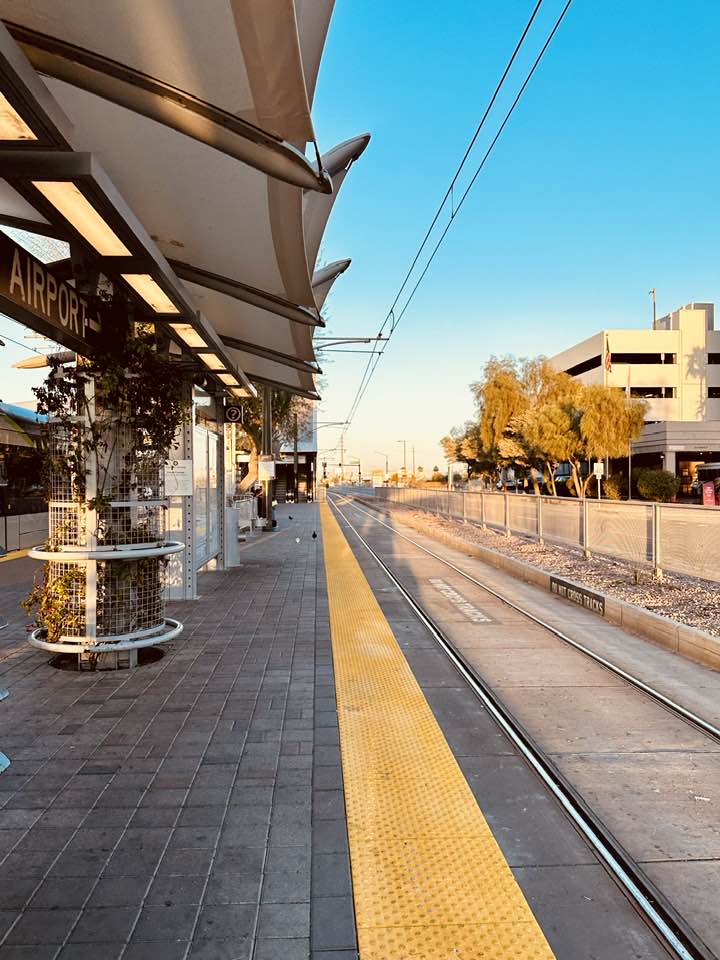 14. Chase Field
If your teen is a baseball fan, then a trip to Chase Field to see the Arizona Diamondbacks play could be the highlight of your trip.
Chase Field is a great place to take your teen and experience the excitement of a baseball game while cheering on their favorite team. The atmosphere is sure to be electric and your teen will have a great time.
Grab tickets to the Diamondbacks game here!
15. Lake Pleasant
Located north of the Phoenix area, Lake Pleasant is a great spot for teens to explore and enjoy the outdoors. The lake offers recreational activities such as fishing, kayaking, paddle boarding, and canoeing. Teens can also explore the wildlife on a nature walk or go swimming in the lake.
The lake is known for its inland scuba diving, as well as its stunning views. With so many activities to choose from, teens are sure to have a fun and memorable experience at Lake Pleasant.
16. Phoenix Ghost Tour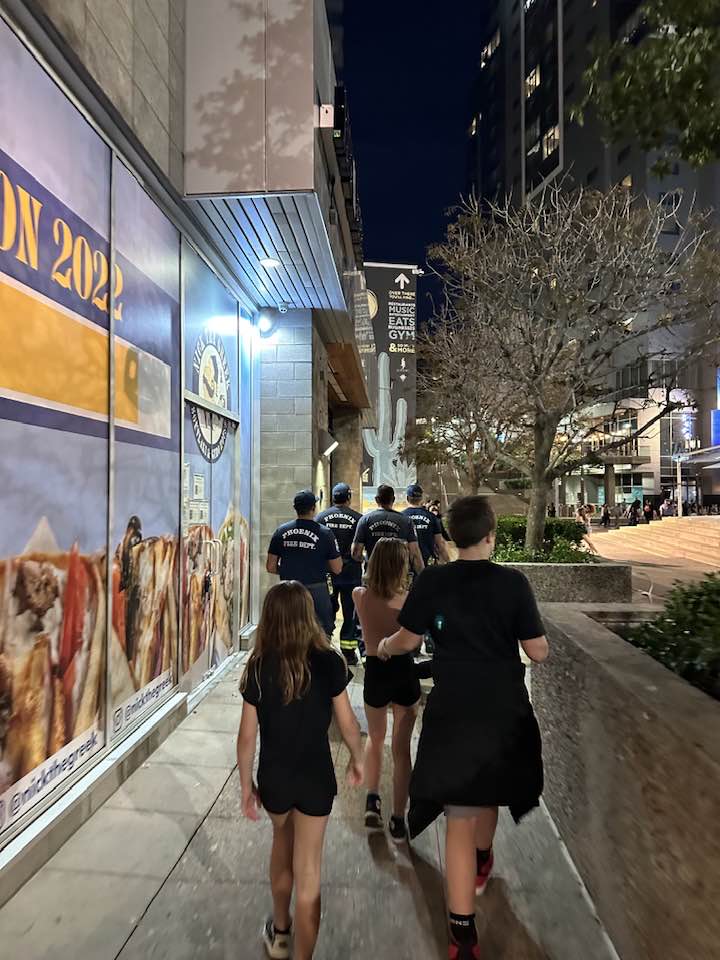 Your teen will love exploring the supernatural side of Phoenix on a ghost tour. The tours are led by local historians who will tell stories and share myths and legends of the city.
This is a great way to explore Phoenix while learning about its haunted and mysterious past. This can be a bit spooky, so make sure to keep an eye on your teen!
Click here to book your Phoenix Ghost tour now.
17. Explore Old Town Scottsdale
Old Town Scottsdale is filled with art galleries, shops, restaurants, and entertainment. This is a great spot for teens to explore the city and experience its many offerings.
You can browse art galleries, go shopping at Scottsdale Fashion Square, have a meal at one of the many restaurants, or go for a stroll around the historic district. This is a fun way to explore Scottsdale while learning about its history and culture.
18. Roosevelt Row
This vibrant arts district offers a chance to see street art, murals, galleries, and local shops. Teens can explore the district and appreciate the artistry of the area.
Roosevelt Row also has plenty of restaurants, cafes, and bars. It's a nice spot to explore the artsy side of Downtown Phoenix while grabbing a bite to eat.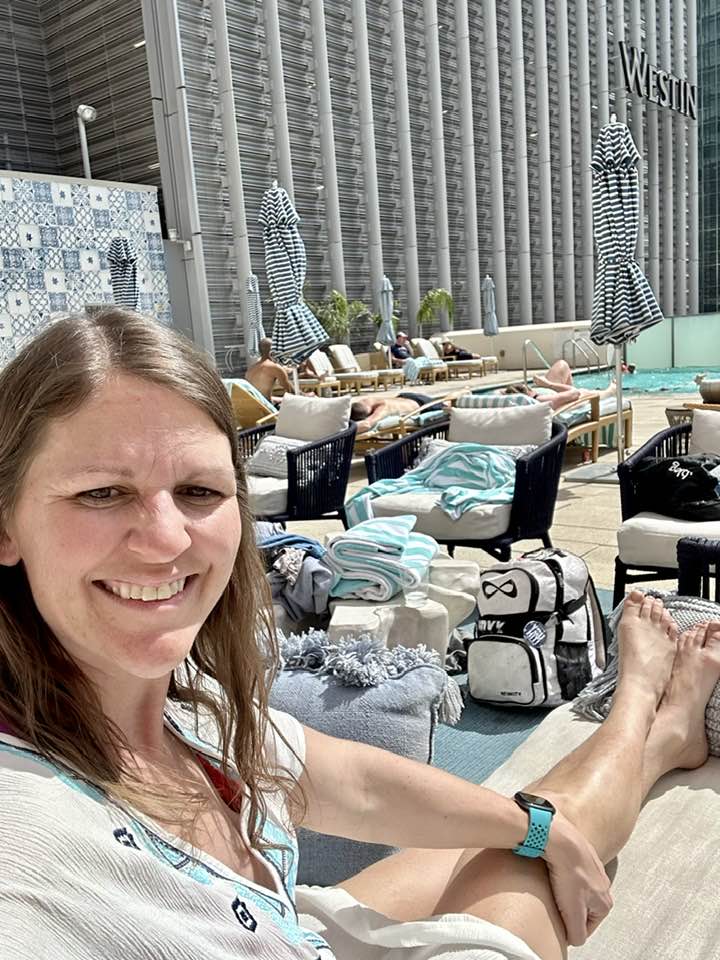 No matter what your teenager is looking for, there are plenty of things to do in Phoenix, AZ. From exploring the city's many attractions to experiencing its culture and history, there is something for everyone. You can even make the trip longer and visit Grand Canyon National Park, which is only a few hour's drive from Phoenix. Make sure to take your teens on an adventure and explore this amazing city!