Have you ever wondered if bringing your kids to see live theatre is a good choice? What if they are too wiggly or too chatty? Do we have to dress up in nice clothes? Will the price be worth it?
These were our concerns as we walked into the Nashville Children's Theatre last week. Never fear; the Nashville Children's Theatre is totally worth it and so kid friendly! Your worries will float away as you walk in the door.
Why We Loved The Nashville Children's Theatre
First off, there is no need to dress up – come in whatever is comfortable for you and your family. They expect kids to be wiggly and a little chatty, so instead of disapproving looks, we were greeted by friendly staff and volunteers during our experience.
Our family of 6 attended Dragon's Love Tacos while we were spending some time in Nashville, TN. I decided to arrive without much knowledge of what to expect. I call it being open-minded. What we experienced, honestly, impressed us all.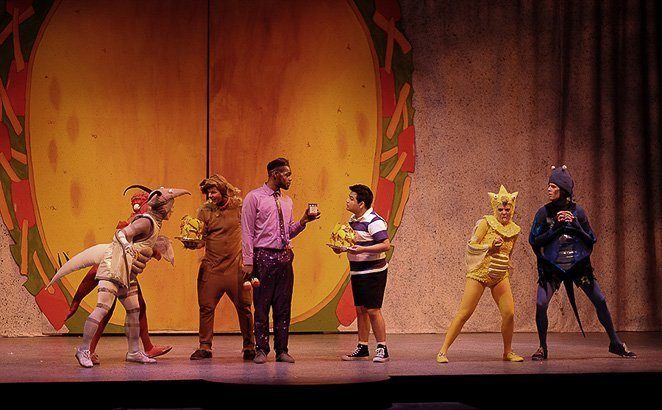 Photo by Michael Scott Evans
Jasmine, our 3-year-old, sat through the entire production.
Now, it is a kid's theatre, so we had hopes that it would entertain all 4 of our children. Yet, we did not expect Jasmine to be sitting on the edge of her seat with stars in her eyes the entire time! Oh, and she wasn't the only one.
Riley, our oldest, even talked about how great it was as we were leaving the Children's Theater.
What impressed my husband Tony and I was the amount of talent on stage. There were not only amazing actors but 4 members of the Nashville Ballet. The bright-colored costumes, storyline, acting, and dancing kept all 4 of our kids glued to their seats and parents thoroughly impressed.
LET'S TRAVEL FAMILY WOULD LIKE TO THANK THE NASHVILLE CHILDREN'S THEATRE FOR HOSTING US! AS ALWAYS, MY OPINIONS ARE ALL MY OWN.
Ticket Prices
Adult's: $20
Children ages 2-17: $15
Click here to learn more about their discounts for seniors, military, college students, and homeschool days.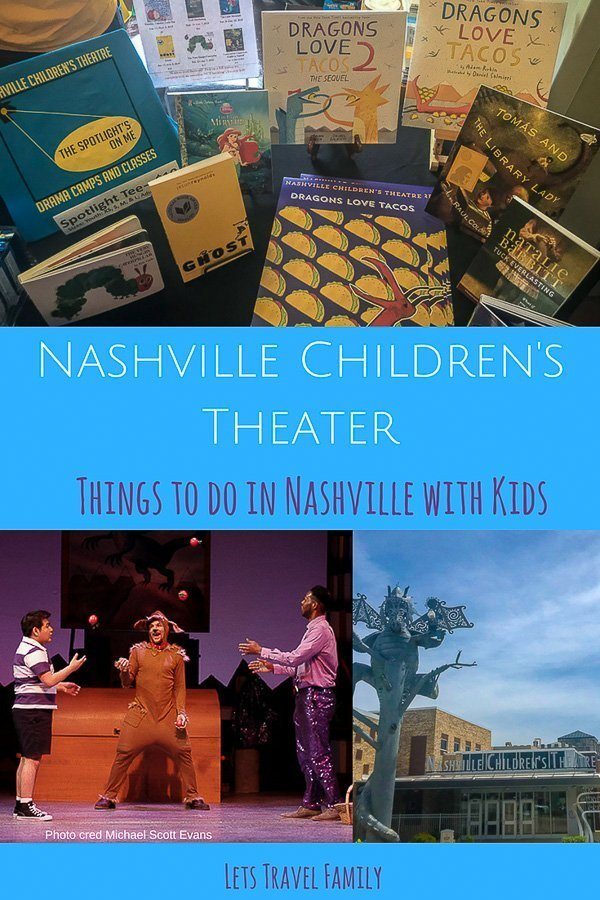 Tips For A Fun Experience At The Children's Theatre In Nashville
If you arrive a little early, enjoy the small green space with walking paths and a drinking fountain next to the theatre. This was a great place to get the wiggles out and enjoy the beautiful weather before we went inside.
Parking At The Nashville Children's Theatre
Parking is free and located in front of the theatre. If the lot is full, we saw people walking up from the parking lot by the government buildings behind the Children's Theatre that I'm sure you could park in.
=> Click here to learn why we travel with our kids and you should too!
What's The Best Age To Attend the Children's Theatre Shows?
All ages, honestly!
Now, if you have an infant, just be aware that you may need to step out if he or she begins screaming. Yet, it's dark enough that many moms would feel comfortable nursing or feeding a baby in the theatre. The lights and sounds help to entertain people of all ages without scaring the young ones.
If you do find that you need to take a child out or want more privacy for a feeding, the Nashville Children's Theatre offers a comfort room at the back of the theatre. There are large windows and speakers so you and your little one can still watch the show without disrupting others in the audience.
Pre Show Activities
Before each show, the Nashville Children's Theatre has an activity in the lobby for the children. We were excited to find tables full of craft materials to make construction paper tacos!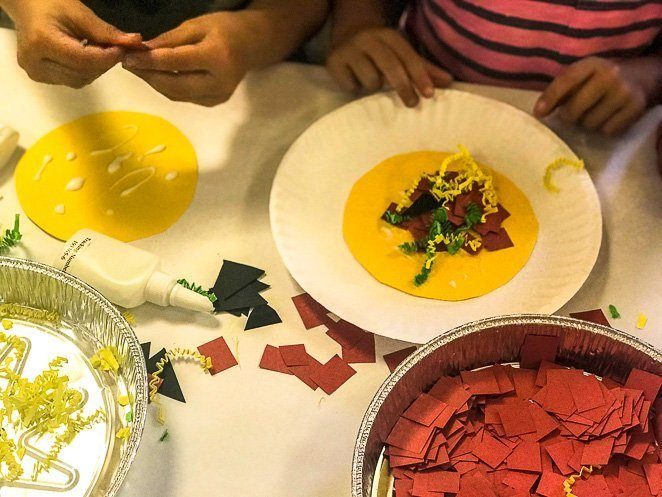 Our girls love making art, so finding 'taco' art before the show was a bonus!
Can We Buy Food Or Beverages?
Yes, the Nashville Children's Theatre sells soda, water, snacks, books and other souvenirs when you walk into the lobby. I saw many kids excited to purchase their own Dragon's Love Tacos book to bring with them inside the theatre.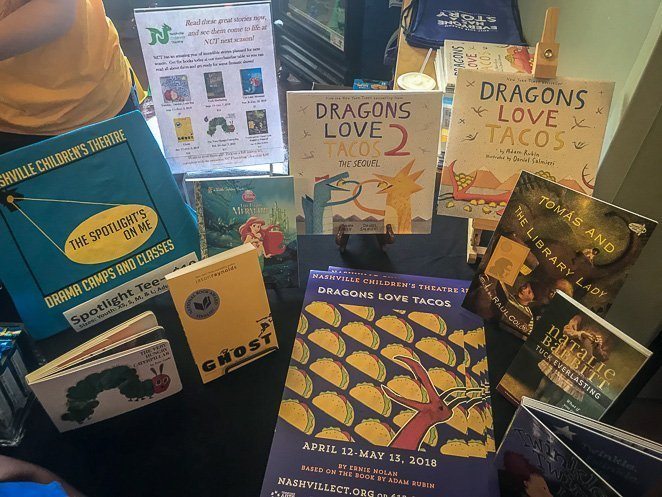 How Long Is The Play?
Dragon's Love Tacos lasted just over 1 hour. No intermission was needed as the pace of the production kept everyone's attention.
Stay For The Questions and Answers (Q & A)
Check the schedule to see if your show will have a Q and A offered at the end of the performance. The show we went to did, although we were not planning to stay for it.
You see, we had a friend's birthday party to attend right afterward, during which, ironically, they were serving TACOS!
However, as we were gathering our things to leave the actors quickly came out on stage ready to begin. So, we stuck around a few minutes because our kids seemed very intrigued.
It was a great opportunity to allow for their interests to lead the way. As a homeschooling and worldschooling family, we encourage our children to learn by experience as we have found it to be some of the best kind of learning and retention.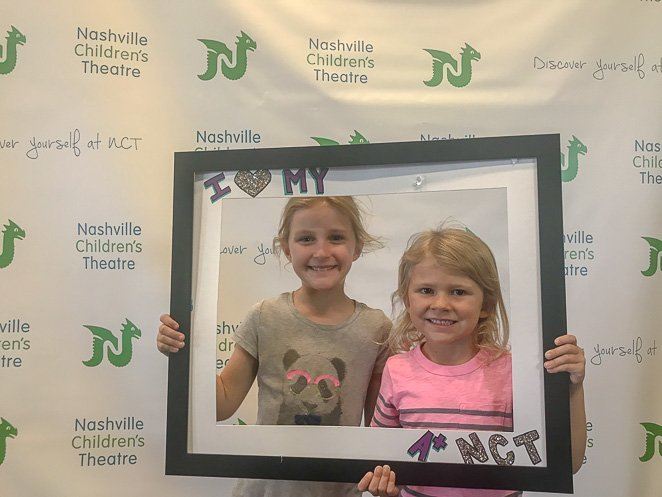 They did not ask any of the questions, but what a great way to learn more about how much work goes into making such a fantastic play. For example, did you know that the dancers and actors had to learn their lines, practice every day, and be ready to perform on stage in under 1 month?
That takes some dedication!
My Overall Impression
As a homeschooling mom who travels full-time with her kiddos, I am always looking for learning experiences in the cities and places we visit. The Nashville Children's Theatre is at the top of my list of recommendations if you take a trip to Nashville with kids. The tickets are affordable, the children and parents were entertained, the production was very professional, and the experience was educational.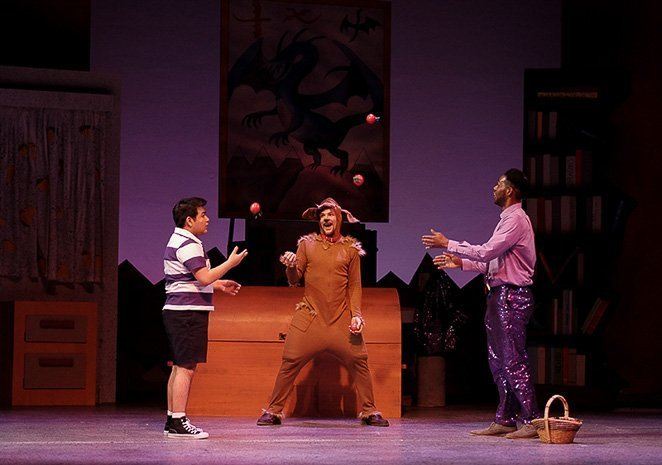 Photo by Michael Scott Evans
The Theatre was easy to find, free to park at, kid-friendly, and allowed our family to experience performance art!
If you are looking for other great recommendations for things to do in Nashville TN with kids, then be sure to check out the Nashville Zoo and spend a day here at the Country Music Hall of Fame.
Have you ever thought to bring your kids to a Children's Theatre while traveling? I'd love to hear about your experiences attending performing arts with your kids. Comment below.
PIN THIS TO PINTEREST