Did you know that you could teach English online and get paid over $20 per hour? Are you searching for location independent jobs or ideas on how to make a living from home? Maybe you want to travel more as a family and are searching for online teaching jobs or other digital nomad jobs. Read on to learn how you can teach English online to Chinese students and make great money doing it!
Teaching English online has helped me support our full time traveling family of 6. We sold it all to purchase an RV and travel the USA together, and VIPKID helped us reach our family travel goal!
THIS ARTICLE MAY CONTAIN COMPENSATED LINKS. PLEASE READ OUR DISCLAIMER FOR MORE INFO.
Teach English Online And Get Paid
I work for the quickly growing company VIPKID, teaching English as a second language online to students in China.
VIPKID is hiring qualified North Americans to teach ESL online to Chinese students. As a teacher with VIPKID, you will have the flexibility to earn money from home, or anywhere that you have access to the internet, so that you can meet your financial goals.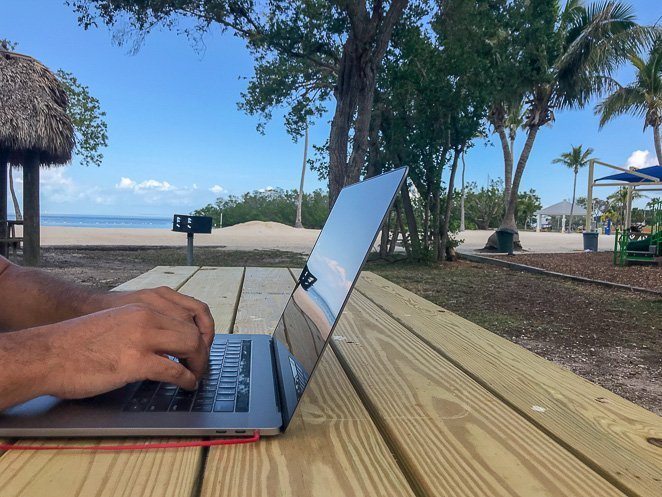 What Is VIPKID?
VIPKID is an online education-based company based out of Beijing, China. It was started by an amazing woman, Cindy Mi, and shows very quick growth each year.
They provide an online educational classroom for Chinese students ages 4-12 from American teachers. Using a virtual classroom, VIPKID links teacher and students across the globe!
Why Apply To VIPKID?
VIPKID allows for a flexible schedule
Work for a reputable company featured in Forbes
Teach English online and get paid well
Join a passionate group of teachers and learn all about Chinese culture
What Are The Requirements To Apply For VIPKID?
Teachers need to have a native North American accent
Have a 4-year degree in a related field
Have some experience teaching children from preschool classes, daycare, homeschooling, or coaching
Have access to high-speed internet service and your own computer and webcam
Do I Need To Have Experience Teaching English As A Second Language?
No, VIPKID will provide training
Do I Need To Know Any Mandarin Chinese?
No, you are asked NOT to use any other language than English to speak to your students.
How Many Kids Will I Teach?
You will only teach ESL online to one student at a time for 25 minutes.
Flexible scheduling allows you to teach many different students each week.
Do I Need My Own Curriculum?
No, VIPKID provides a full curriculum with interactive slides using their online virtual classroom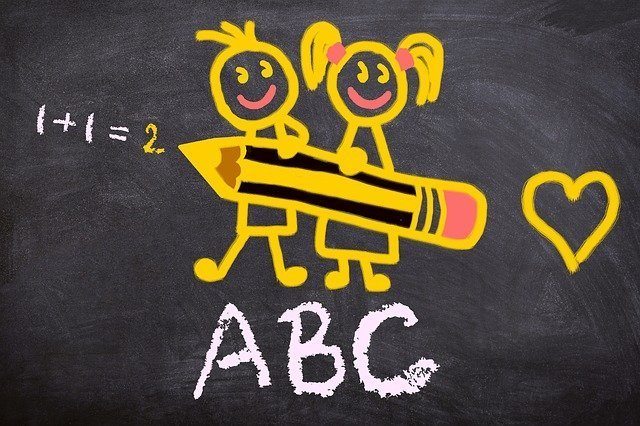 Will I Be Instructed How To Teach English Online From Home?
VIPKID will provide online teacher prep videos, materials to read and review, and mock classes and workshops to train you how to teach ESL online using their interactive classroom.
Are My Teaching Hours Flexible?
You may choose to open and close available time slots each week.
Prime teaching time-slots are early morning hours in the USA depending on your time zone, as you teach live to students in China during their evening hours.
Many teachers work overnight and early hours to make it a full time job!
How Much Will I Get Paid To Teach English Online at VIPKID?
$16-$22 per hour depending on your experience and qualifications.
Bonus! – VIPKID has many incentives and bonuses each month that will increase your pay from a base rate.
Technical Tips For Success With VIPKID!
Test your internet speed and make sure the upload is faster than 3 MBPS
Once hired, make a quick video as I did above to introduce yourself to your students and their families
Needed items: computer, webcam, high-speed internet
Recommended items: headset with a good microphone, small dry erase board and markers, a few toys and puppets, flashcards, good lighting.
This Job Is Perfect For:
Stay-at-home moms and dads
A digital nomad family
Individuals or families who want to make money to travel more
Location independent income
A second job to help you pay off debt
Individuals looking for online teaching jobs
Perfect for anyone who wants to earn money from home!
A parent trying to save for the next family vacation trip!
How to Apply to become a VIPKID Teacher?
Learn more about teaching with VIPKID here.
The initial process of applying is very quick. If your application demonstrates that you are a qualified applicant, you will hear from VIPKID to set up an interview.
I will then reach out to you and help answer any questions you have through the interview and training process.
VIPKID continues to grow quickly and has many teaching slots to fill. They are in need of great applicants and qualifying teachers. However, they only want the best teachers for their students. If that is you then be sure to apply now.
Click here to submit your application with VIPKID today.
If you are looking for other ideas on how to make money online, then check out our list of 25 ideas here.
PIN THIS TO PINTEREST