Looking for somewhere to stay after a trip to Yellowstone National Park? Or, are you looking for a great place to spend a week in Billings, Montana? Then check out the KOA Billings Montana campground.
With their unique amenities and beautiful KOA campgrounds, the place can accommodate anyone looking for only one night or if you want to make it a vacation.
​Our full-time RV living family of 6 spent a week at KOA Holiday and we were very impressed with the campground. Keep reading to learn everything you need to know about KOA Billings, Montana.
Oh, and did you know this is the first KOA?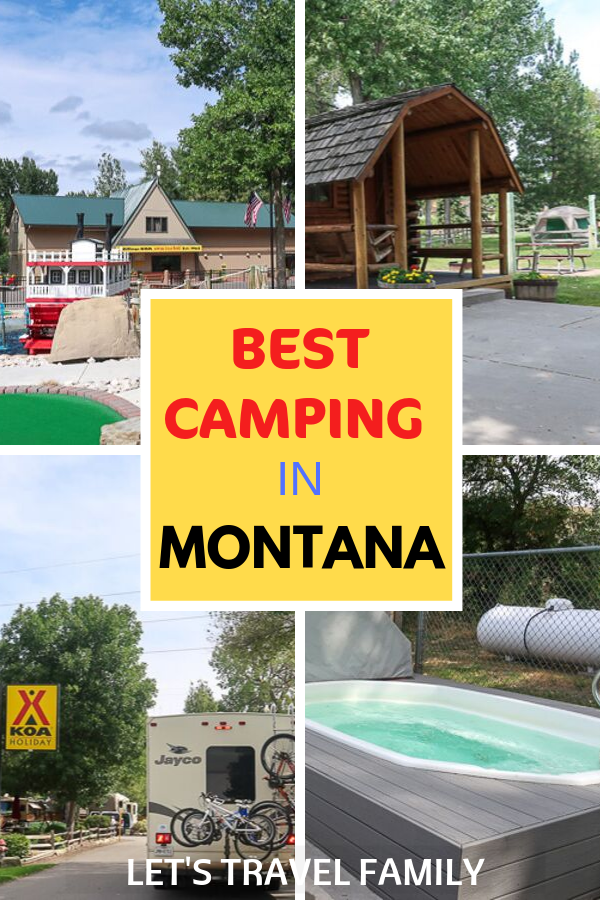 This post was sponsored by KOA Holiday Billings. All opinions are my own.
Quick History Of KOA Billings
KOA, or Kampgrounds of America, was founded in 1962. It has since grown to 520 campgrounds across the US and Canada!
The KOA Holiday in Billings, Montana was the original KOA and continues to uphold it's reputation as being a very family-friendly campground welcoming to many travelers and campers each year.
Camping Options At KOA Billings Montana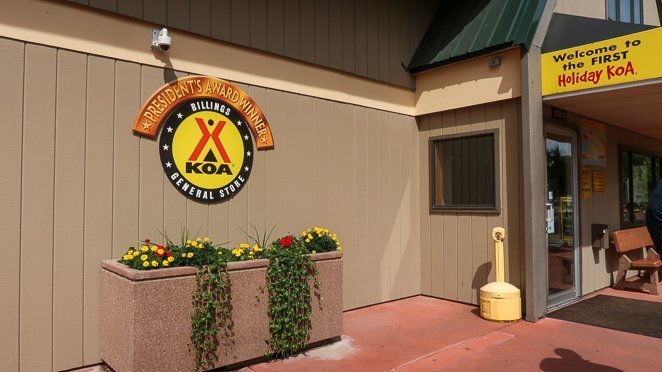 There are so many available options at Kampground of America in Billings, Montana. Whether you need to find an RV site, tent site, or cabin KOA Holiday has you covered.
​RV Sites
For families who travel by RV like us, KOA Billings MT has 7 different types of RV sites that you can choose from. All of the sites can accommodate up to 6 people.
Every KOA Billings RV Park campsite category has unique details and we've listed some of the most important ones below.
Pull Thru, 50/30/20 Amps, Full Hookups, KOA Patio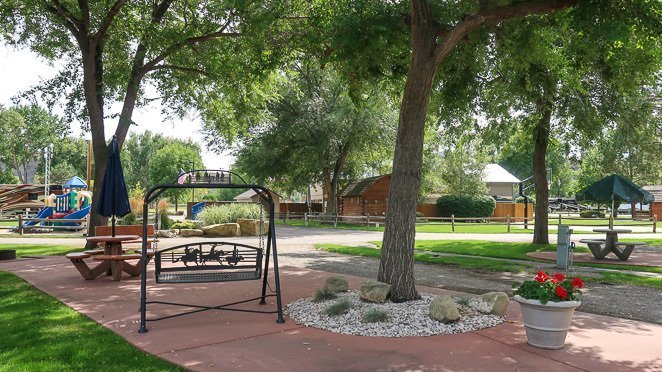 One of their 4 patio sites, this one features a deluxe patio may excite you…or is that just me? It comes with a porch swing, fire pit, upgraded table with umbrella (perfect for some family meals), and beautiful landscaping on Big Rig – Friendly Sites. It's perfect for a camping Billings MT experience.
Pull Thru, 50/30/20 Amps, Water/Electric, KOA Patio
Among the water and electric sites in KOA, this one's the most popular one.
Big advantages include being close to the restrooms, pool, playground, and office. It's also spacious enough for you to enjoy.
Pull Thru, 50/30/20 Amps, Water/Electric (no patio)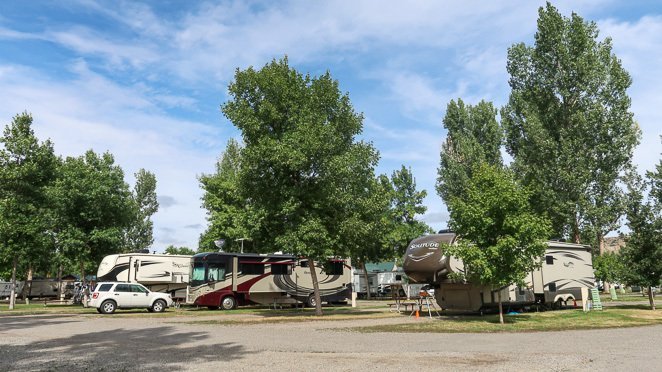 These sites are close to their Family Style Restrooms which is a good advantage. However, these are only open from June to August but are easier on the budget.
Pro tip: Choose this site category if you're visiting on hot days, there's plenty of shade!
Back In, 50/30/20 Amps, Full Hookups, KOA Patio
We stayed in this Billings KOA campsite during our visit!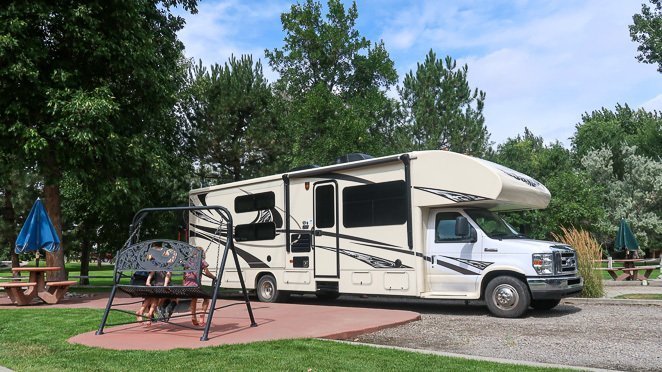 The cemented patio made our stay so much cleaner by helping to keep any dirt out of our RV. There was a porch swing, fire ring, and upgraded table & umbrella here.
If you have an extra vehicle, this is also the best choice since their big rig sites are 65' long and can accommodate your other vehicle.
Back In, 50/30/20 Amps, Water/Electric
Do you want more space for a back-in price? Then this site is for you!
Enjoy your stay in this along-the-pond quiet setting. It even has all the amenities of their pull thru water and electric sites.
Back In, 30/20 Amps, Water/Electric
If you have a van or small RV, this campsite might be a great choice for you. As a more budget friendly choice for your stay, this can be a great option for a 25-40 foot RV.
​Tent Sites
Tenting is another great option at KOA Holiday. Especially if you're looking for a more nature feel by the pond. You have 3 options for tent sites at Billings KOA.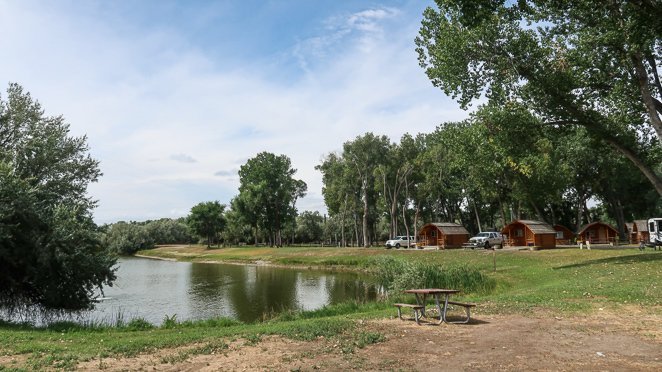 Individual Tent Site, No Hookups
​Most of these tent sites are on the bank the Billings KOA pond.
Premium Tent, Water & Electric
If you want some water & electric access during you camp, choose this site. It also has a concrete patio, fire ring, table, and bench.
Individual Tent Site, Water & Electric
This individual tent site has water & electric hookups and a grass pad for your tent!
​Lodging and Cabins At KOA Billings
If you don't have an RV, and you don't want to rough it in a tent, then check out the Billings KOA campground cabins.
This individual tent site has water & electric hookups and a grass pad for your tent!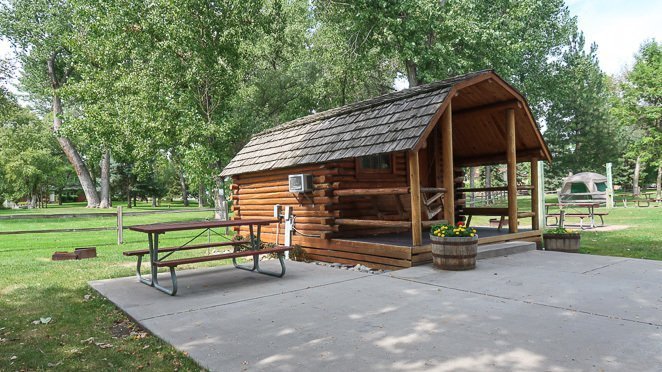 Deluxe Cabin
For a luxurious cabin experience, you can stay in one of their 2 deluxe cabins. They can accommodate up to 6 people with 2 bedrooms including a bunk bed, full futon/sleeper sofa and a queen bed.
The patio is spacious for your own enjoyment and it's equipped with a kitchen and a full bath with tub & shower!
​

Camping Cabin (4-6 People)
Another cabin with 2 bedrooms is the camping cabin. Here, you have to bring your own linens.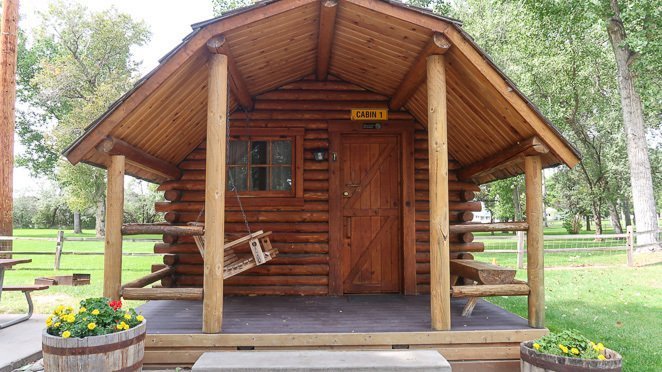 There is no kitchen or bathroom but there's plenty of space and you have access to the outdoor community kitchen area in the gazebo. These cabins also have porch swings under the sheltered porch.
Check out KOA Billings' official site for more details on each type of campsite.
To save 10%, check out with or purchase a Value Kard Rewards membership.
​Amenities at KOA Billings MT
One of the best parts about staying at the KOA Holiday is all of their amenities. Especially after our family came off of boondocking, dry camping without any hookups, most of the summer we were excited for all of the extra amenities that KOA had to offer us!
Heated Swimming Pool & Hot Tub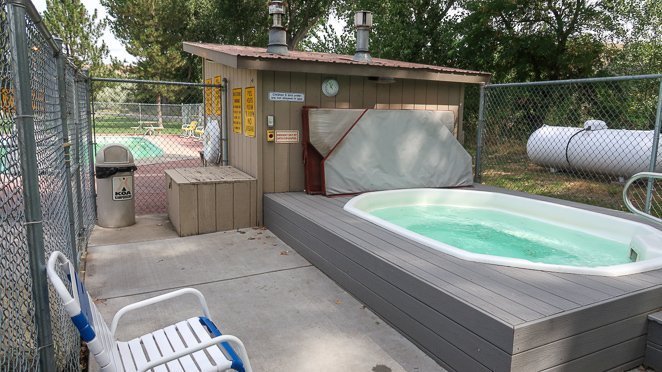 It's always nice to find a heated swimming pool and hot tub! Unfortunately, we visited after Labor Day so the pool was closed.
Firewood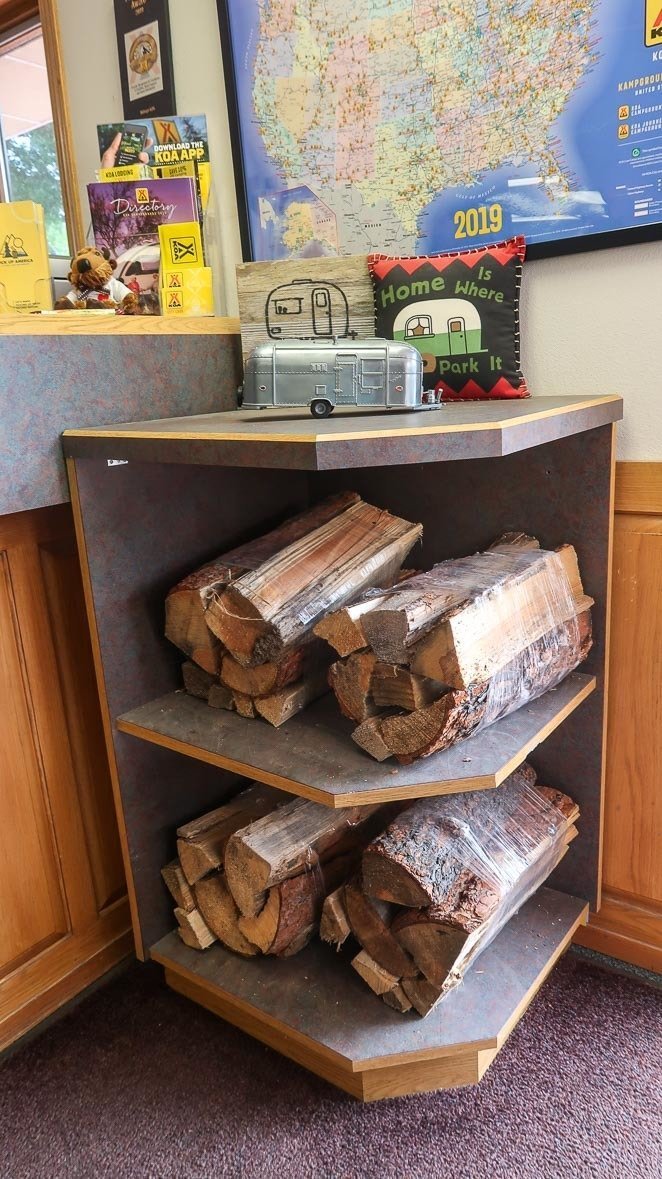 Wood was for sale at the office for $8 per bundle, which also included a fire starter. We enjoyed a nice fire one night just outside our RV and treated ourselves to the camping experience.
WiFi
KOA provided all visitors access to free WiFi, which is always a nice perk, especially to a family of digital nomads like us.
Being located in Billings, MT, we had excellent cell signal so we used our hotspots to work even though we had a great connection with wifi.
Mini Golf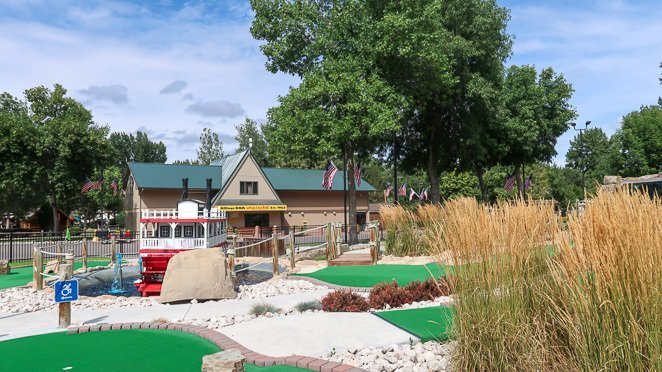 The 18-hole mini golf course looked like so much fun! The kids were excited to try their hand at it and for only $5 per person, we thought it was a good value.
Laundry Facilities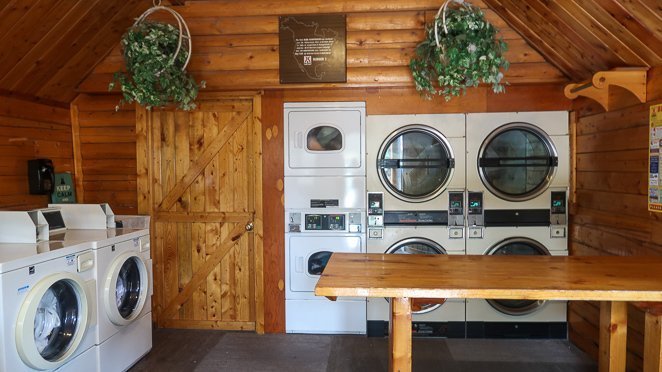 The laundry facility was in a converted camping cabin with 6 washers and 6 dryers. During our stay in 2019, the fees were $2.50 per wash and $0.25 for 10 minutes of drying, which is really reasonable.
Convenience Store
The convenience store at the office was well stocked with all the necessities for camping in case you forgot something. They also had ice for purchase, and a keurig machine with coffee ready for a small fee if you forgot your coffee maker!
Family Restrooms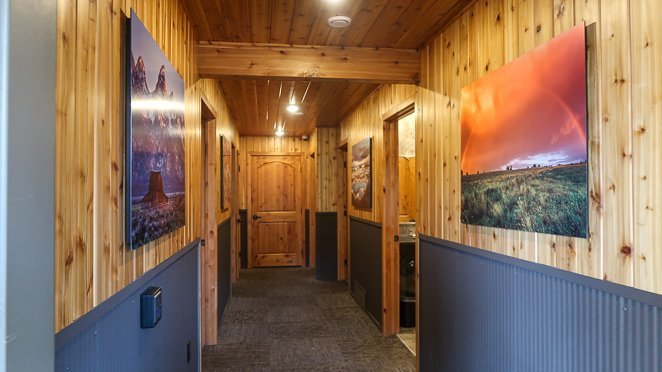 So many things impressed me about this campground, yet one stands out the most. The family restrooms!
Not only was the entrance to the luxurious restrooms paneled with wood and beautiful landscape photos, but the bathrooms themselves were some of the nicest bathrooms that we've ever been in at a campground! The water pressure was amazing and everything was so clean.
​

Playground and Basketball Court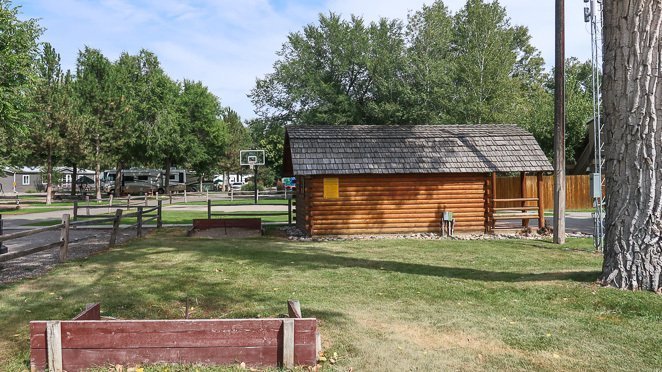 There was a playground and basketball court that the kids appreciated.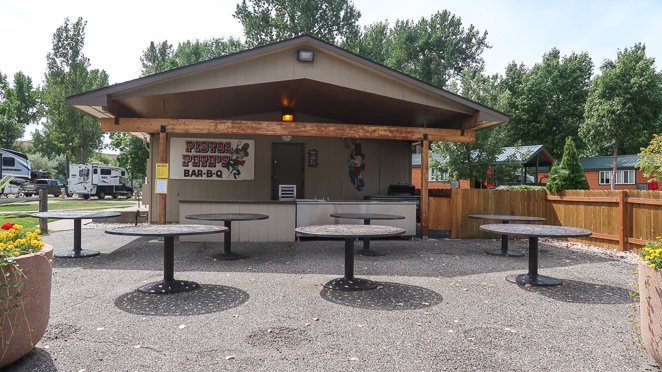 Other amenities you can enjoy include a fenced in dog walk, cable TV, a dump station, fishing at the pond, bike rentals, and activities during the summer months such as the ice cream social and Pistole Pete's Pancake Breakfast.
Nearby Attractions In Billing, MT
Once you're at KOA Holiday, you may want to venture out to experience some of the nearby attractions. From the Western Heritage Center to Zoo Montana, there are several great options of things to do in Billings, Montana. Click here to read more.
Our Take On KOA Holiday

Billings

We were impressed with the beautiful patio RV campsite we pulled into when we arrive at the KOA Holiday. Not only did we not need our large rug to keep the dirt out, thank you amazing cement patio, but we had our own picnic table with an umbrella and a bench swing!
Oh, and to top it all off, we had a beautiful tree at our campsite along with a fire pit! The staff were very nice and we really felt pampered during our stay.
If you want the best value for your KOA experience, you should get a KOA membership.
If you're visiting a nearby attraction or just driving along I-90 in Montana, consider staying at KOA Billings, they've got everything you'll need!
From individual tents to deluxe cabins, an overnight stay will surely be a good experience if you're traveling alone or with the whole family!
Have you visited KOA Billings MT before? Are you visiting anytime soon? Tell us about your plans or experience in the comments below.