Rolling over in bed and looking out the window to see a 14,000 foot high, snow-covered mountain peak in the middle of July is not how we expected things to turn out. I want to share with you why we travel as a family full time and share with you a big announcement too. So keep on reading.
​You see, over two years ago, we were living the American dream. We had a nice big house in the suburbs, a cushy corporate IT job, and kids all healthy and active.
While we already had a slightly different take on our version of the dream, since we homeschooled and only rented our house, we still had fallen into doing what everyone else was doing.
Why We Travel As A Family Full Time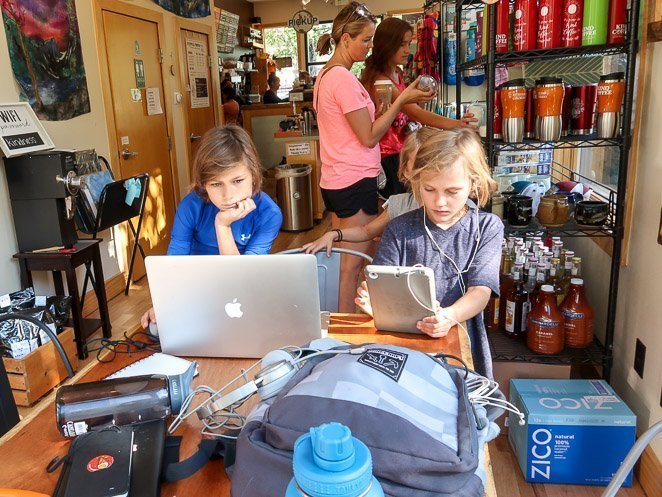 Homeschooling in a coffee shop in Estes Park, Colorado.
Sure, I had hobbies such as cycling and Jill ran her birth doula partnership. Life was busy during the week not getting home from work until after 5pm, to join the family for dinner and an hour or so of playtime afterwards. Then, once we were all cleaned up from dinner and playtime, it was bedtime and back at it again for another day.
Weekends on the other hand, those were a struggle.
Feeling Torn
Being torn between wanting just exclusive family time versus obligated friend or extended family time is something we struggled with. While it was great to see friends or family at events such as birthdays and gatherings, it also tore at us since that was the only time we all had together as family.
Long winters, sickness, gray skies, these things are what made Minnesota winters too long and pushed us towards something new.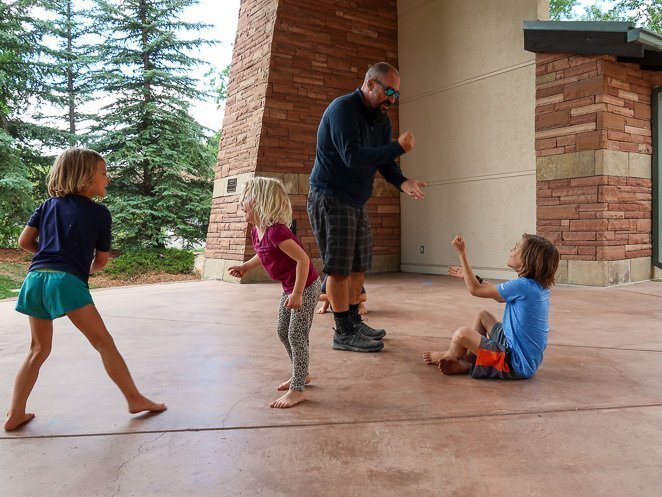 Playing Ultimate Tag With the Kids in Estes Park
At first it was a pipe dream to maybe just vacation more: too expensive. Buying tickets for 6 people to fly somewhere new each month was too expensive. Driving long distances cuts into the limited vacation time. So, more vacations were out of the question.
Why Not Just Move?
How about just moving somewhere warmer or sunnier?
​Looking into other cities to move to we ended up finding we'd run into the same issue. New job, new house–more sunshine, yes–but back into the same routine.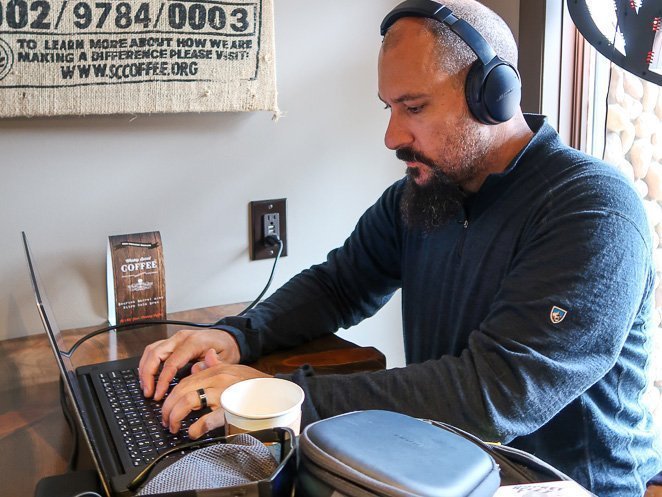 Working at a Coffee Shop – Life Of A Digital Nomad Dad
The sunshine would be more helpful but then we'd find ourselves potentially even more isolated being away from our family and friends and having to build and maintain a new community further away.
Let's Travel As A Family Full Time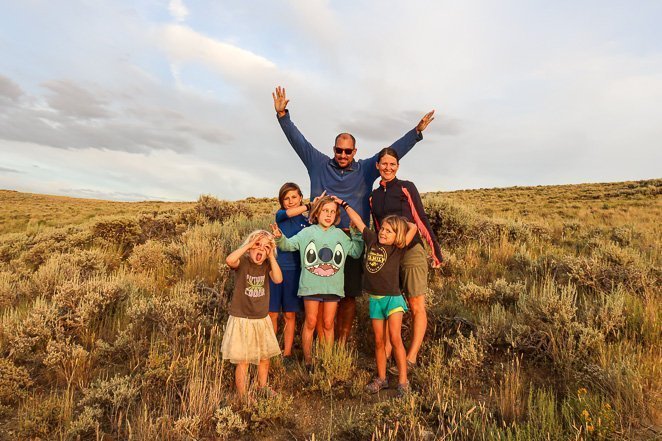 Enjoying our Summer Traveling Through Wyoming With Friends
To be honest, I'm not sure who came up with the idea to travel as a family full time first, but we both definitely ran with it. While it was going to be a big change for us, we at least had a few things ironed out that would have made the transition more difficult.
Already having homeschooled our children removed that obstacle. While always a challenge to homeschool, it's the mindset that's hard to get to, and we were already there.
Getting rid of a house full of stuff? That was a welcome challenge in our eyes. We only rented the house, so selling it wasn't an issue. And getting rid of most of the stuff? That was met with joy and excitement.
We spent so much time cleaning and organizing our stuff that we didn't get to use it much and it cut into our family time.
We were excited to show our kids the world! Or at least, our own country to start. You see, we wanted to live our lives right now, our dreams right now, and not wait for someday down the road to arrive.
Seeing a herd of Elk for the first time ever at Rocky Mountain National Park in Colorado
When we started researching where to go, Jill kept coming up with other countries. Yes, world traveling ideas.
Yet, we knew that flying 6 people to travel the world was just not something we were prepared for when our youngest was only 2 years old and I had just started working remotely for a new company. Not to mention, we really wanted to get to know our own country first, before we ventured overseas.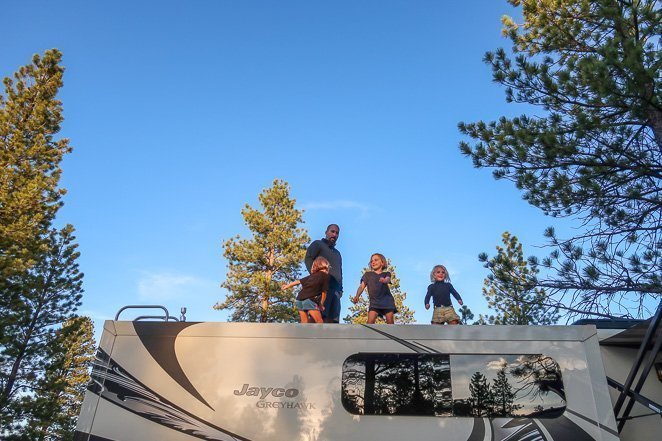 Dancing on our roof and making memories together
So our mind was made up; we were going to live in an RV full-time and travel the country so that we could spend more quality time together and experience other ways of life while growing closer as a family.
Full Time RV Living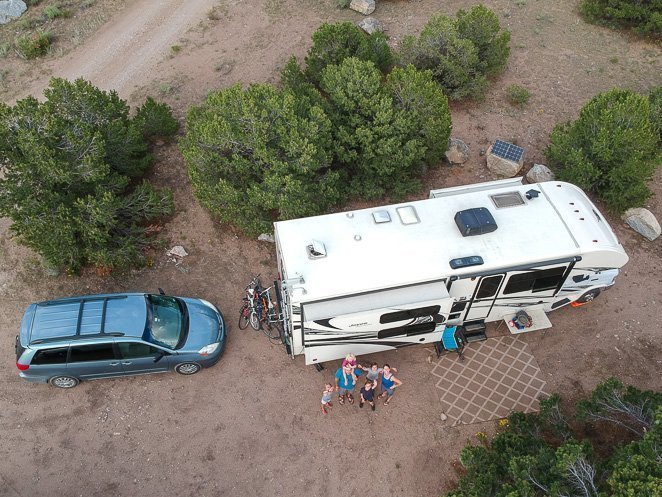 RV Family Living the Full-Time RV Life
Living in a Class C RV with our 4 kids and being on the road for over two years now, has taught us to appreciate the family time we get together as well as the community we've found.
​Meeting people from every state and every walk of life while on the road has been a blessing. Especially when these people help you appreciate the RV lifestyle we're living.
Some days are tougher than others. We can get caught up in work, running the blog, doing chores, dealing with inclement weather, all the normal things in life.
It makes finding the joy and happiness in our lives harder sometimes. So it really is an active lifestyle, in the fact we need to remember why we're doing this and how good we really do have it!
Taking a moment to step outside and overlook our mountainside campsite, or rolling prairies, or lush forests we find ourselves in is crucial to maintaining this lifestyle of full time RV living.
Family Time Is The Most Amazing Part
​Now don't get me wrong; the views, the scenery, the vacationy feel, it's all a great part of this life. Looking inward though, the family time we get together is the most amazing part.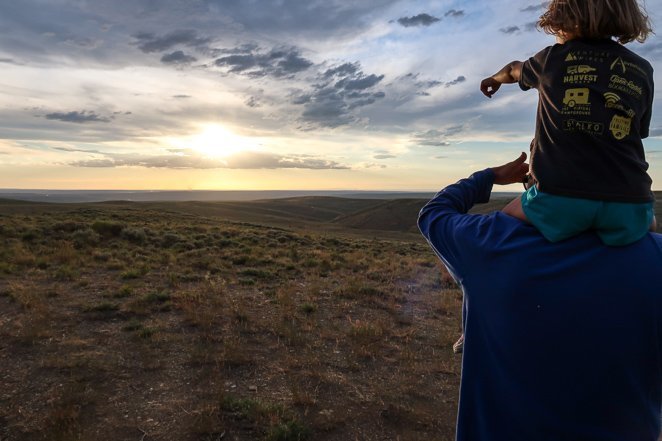 We Saw Wild Horses In Wyoming!
The time we have sharing every single meal together because I no longer go into an office may seem simple but it's something we try not to take for granted. Or the opportunities to read stories together and explore hobbies and interests with our kids, because we are together ALL THE TIME is something Jill and I cherish.
​Looking outward to what feeds us is our community we've found.
Finding Community While Traveling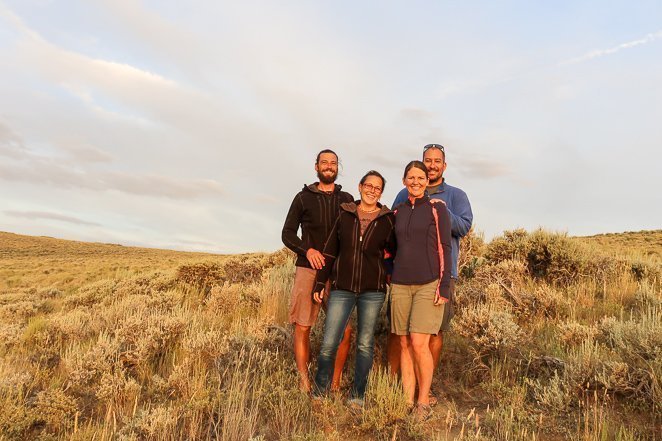 We met Nathan and Ashley Logsdon 9 months into full-time traveling and became instant friends. Now we connect on the road as often as possible.
Friends on the road are really different than friends back home. We all know, or will learn, that since our time together can be rather limited, sometimes only a day overlap at a campsite, we know to use that time effectively.
​How many meals have you shared with your neighbors in the past week, month or year in a suburban house? Probably not many unless you're a very outgoing person and have a great neighborhood.
Being on the road is a whole other story. The random potlucks that pop up, usually a few hours before the meal happens, is quite regular.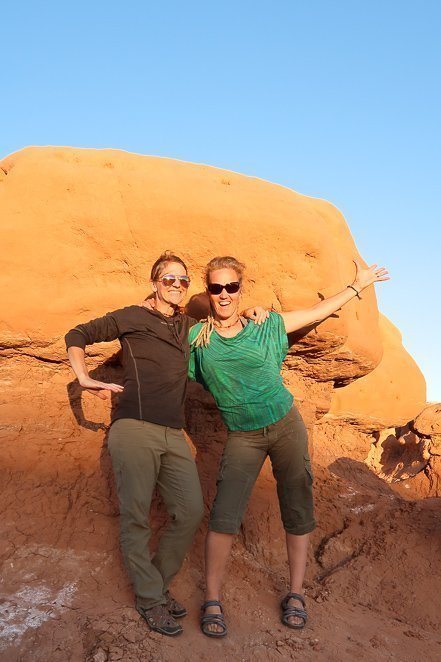 Jill and our friend Clementine enjoying Goblin Valley State Park in Utah.
​When you share a meal with someone whom you've just met is such an amazing icebreaker. It lowers everyone's guard and really allows you to get to know a person and form a bond that much quicker.
Is RV Travel Perfect?
Is our full-time RV lifestyle full of perfection and beautiful sunrises every day? Nope! Can you learn to find joy and happiness in the little things such as family and community? Yes, I hope so, since to us that is the most important thing about traveling full-time.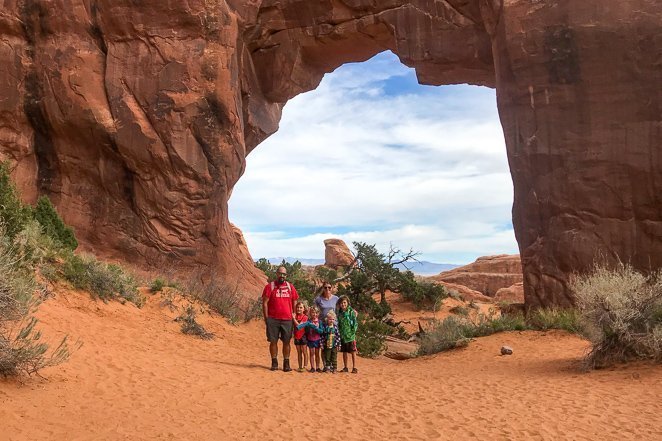 Visiting Arches National Park in Utah.
The National Parks are amazing. Seeing the coastal beaches are amazing. Camping next to some of the tallest mountains in North America is amazing. But if you don't have someone to share the amazement with, it can become mundane.
​It may sound unappreciative, but I'm being honest here.
​Since we do travel full-time and get to see so many amazing things, if there is no one else to share it with it can become routine. Routine and mundane are the reasons we launched in the first place, so we strive to not have that in our life now.
If that means leaving a scenic destination to find others in our community, that is something we have done before and will definitely do again.
Living Our Dreams – Willing To Shift
​That's why when our son Riley asked Jill last Spring if we were ever going to travel internationally, it sparked an interest in our entire family. It's always been a dream of ours to take our kids to see other parts of the world, visit other cultures and learn alongside one another.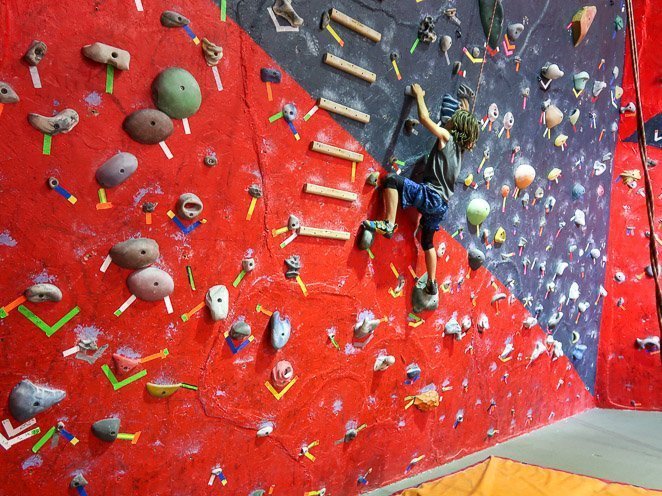 Our son Riley is that one that started this conversation again, he loves trying new things.
We've traveled full-time together as a family for over 2 years, and our youngest Jasmine is now 4 years old. She has become such a great, little traveler since gone are the days of potty training and nursing.
So, what's holding us back?
​Well to be perfectly honest, it was community!
We found such an amazing community with other RVing families such as Fulltime Families and other groups around the US that it was going to be hard to say goodbye. Yet, right around the time we were digging deep into dreaming and planning some international travels, we connected with our friends Clementine and Pieter Hartog.
They are a family of 5 who have been RVing full time for over 9 years….yet they ALSO world travel as well. How does that work?
It's simple, they book plane tickets to a destination, put their RV in storage and fly out for a few months.
​It was like a lightbulb went off in our heads! We didn't have to choose only one way of full-time travel over another, we could have both!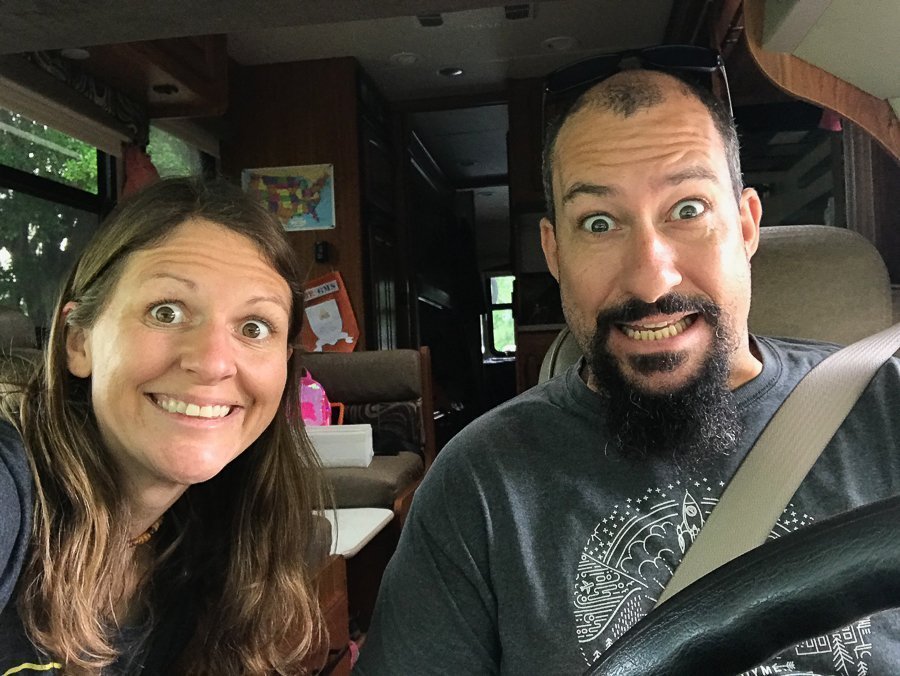 ​Putting our RV in storage sounded a heck of a lot easier than selling it and committing to full-time world travel. So we checked that right off our list of doubts.
​Jill and I then dug into our concerns about being away from our community. That's when Clementine shared with us that her family, along with a few other families they wanted us to meet, were going to the Family Adventure Summit in Bali, Indonesia in early October.
​It's a worldschooling meet-up and conference where other world traveling families connect in person and build that community we so crave.
​Perfect! Problem solved and destination picked for us!
So our BIG ANNOUNCEMENT IS: WE'RE GOING TO BALI!!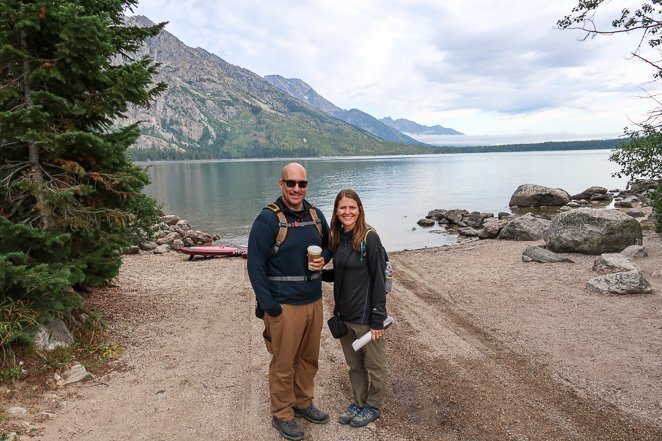 So here it is guys….Jill and I used our saved up Chase points (credit card points we've been building for 2 years) to purchase six 1-way tickets to Bali, Indonesia!
We are NOT selling our RV, as we love the lifestyle too much. Instead we are putting it into storage so that we can come back to it once we feel ready. In the meantime, we are thrilled to be taking our kids (and ourselves) on our first ever overseas trip together.
​

Why One-Way Tickets?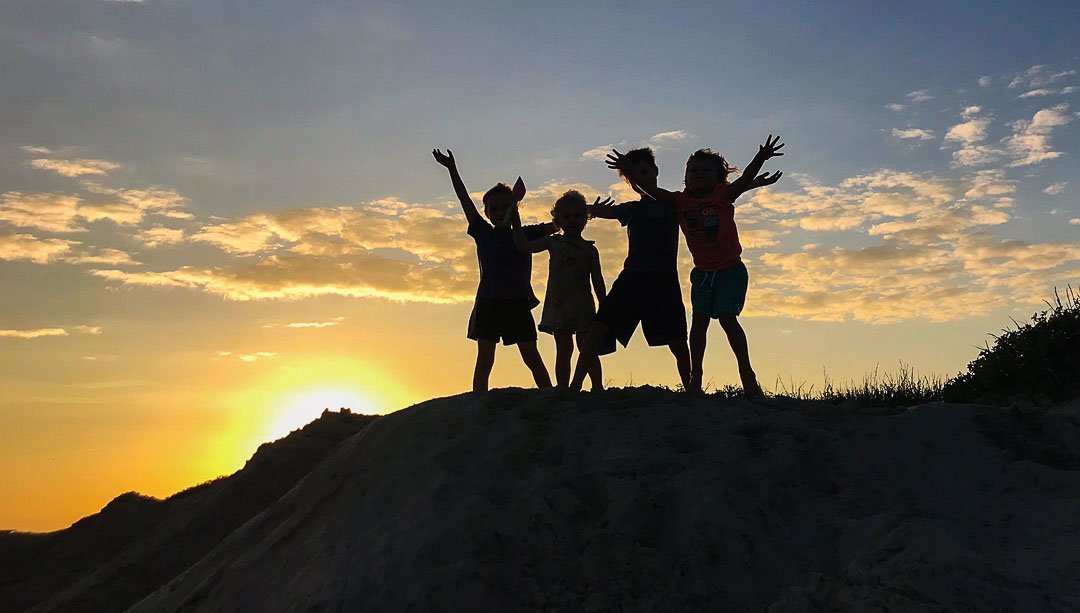 ​Jill and I talked a lot about it, and decided we wanted to stay flexible once we get over the 'pond'.
Our family might thrive in Bali, and if that's the case we can then we can book tickets and accommodations to other areas of Southeast Asia and stay for several months exploring the many nations.
Or, we could become pretty homesick for our RV and community back in the US and decide we want to book tickets back sooner than we thought.
​So, we decided to leave it open and stay flexible. There's that word we use so often when talking with families who are thinking about living a life of full-time travel. It's a skill we have grown into and still have not perfected…staying flexible.
UPDATE: We flew over, we traveled for 5 months and then we came back to the USA in February 2020. Read our update here about life after living overseas and what we decide to do next after reaching our HUGE goal of traveling overseas.
​Find your path. But if you find yourself lonely out there realize that others out there may be feeling lonely too!
If you read all the way to this part, then you might be interested enough to follow our journey. We have been creating YouTube videos weekly and will continue to do so as we store our RV and fly our family of 6 to Bali. Subscribe to our YouTube channel so that you don't miss a thing.
We also post regularly to our Instagram account if you'd rather follow us there. Thanks for coming along on our family's journey!