I often get asked how to start a travel blog. You see, starting a travel blog is one of the many ways that we make money as a full time traveling family.
Many of the people we meet along our traveling journey ask for advice on starting a travel blog. So I wanted to take the time to share my best tips on how to start a blog to help anyone out that wants to embark upon this travel blogging journey like we did.
THIS ARTICLE MAY CONTAIN COMPENSATED LINKS. PLEASE READ OUR DISCLAIMER FOR MORE INFO.
Sign up for our Blogging Email list and download your FREE Make Money Blogging Checklist here.
Starting A Travel Blog
I wanted to become a travel blogger before we started traveling full time. Yet I didn't even know where to start! I had no idea that I needed a domain name, host, WordPress, theme, plugins, and more. It seemed a bit overwhelming, but I just wanted a great resource to help me know what I needed to get going.
I found out that once I made the decision, starting a blog can be a fairly quick process.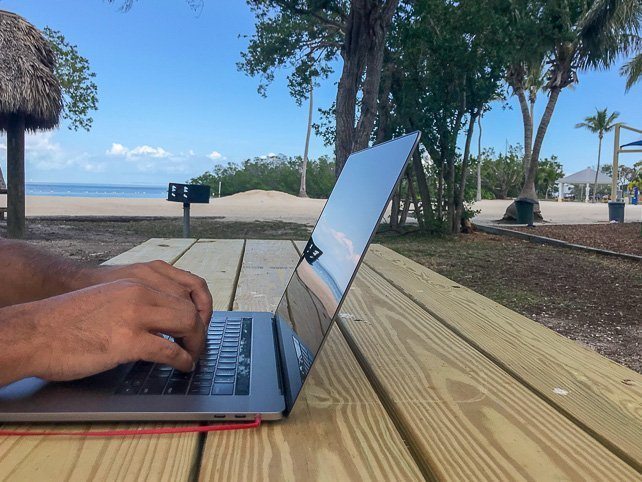 However, there was one thing that I got stuck on. I took quiet a bit of time just to figure out a NAME! You see, there are so many travel blog names that are already amazing, I didn't think I could compete with that!
Please, do not stress too much. You got this.
1. Find A Domain Name
First, you need to come up with a compelling name. One that will represent you, your personality, and the niche you want to write about. For example, don't use the word 'family' in your blog if you plan to only write about solo travel. Or, avoid using the term 'rv' unless your goal is to be one of the RV travel blogs and keep your focus there.
Second, you need to search for a domain that is available. I highly recommend that if you are US based, or plan to write to a US audience, to try to stay with a .com domain.
Check for a domain with Namecheap here.
Tony and I exclusively use Namecheap anytime that we are searching for new domains…. it can really become addictive and fun! Oh, and not as expensive as one might think.
You just search for your domain and see if the .com is available. This is where it may take you a few tries to find a domain that IS available that is close to the name you want.
When you find it, grab and move forward!
2. Sign Up For Hosting
Once you have a domain name, you will need to sign up for hosting.What in the world is 'hosting'? Well think of it this way. Your website's data and photos need to be stored somewhere on the internet.
I highly recommend using Siteground as your website host. They have fantastic customer service support, very affordable rates, and even offer FREE hosting transfer support.
I really like that Siteground has 3 hosting options for all types of websites.
If you are just starting out or have a smaller blog already, you will get by great with the StartUp Plan at $3.95 per month. This is what I use and it's been fantastic.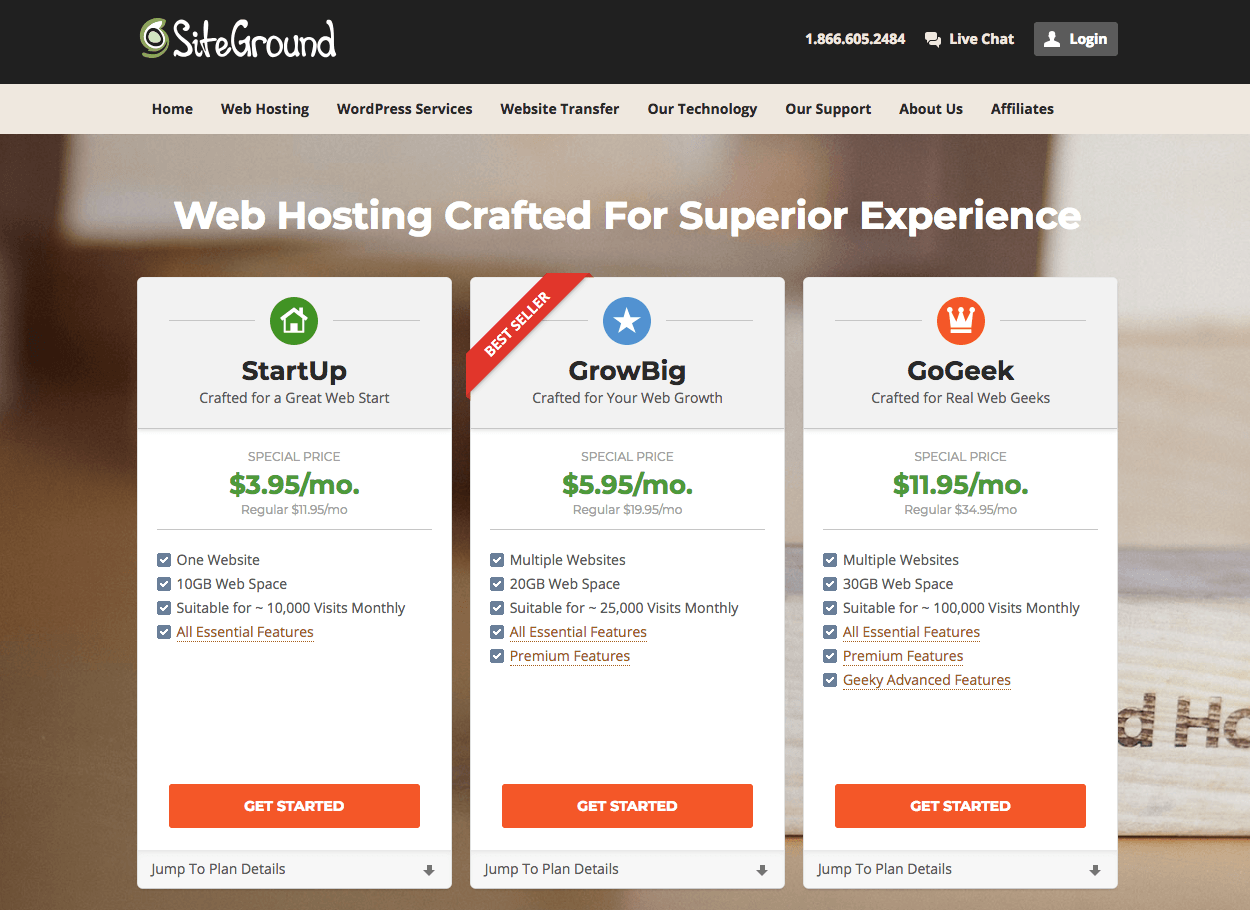 Or, if you are finding that you already get 25,000-75,000 monthly visits to your website, then the GrowBig plan at $5.95 per month is a fantastic option because it offers Super Caching to help your website move even faster.
Or, if you have an e-commerce website or yours is very large, then the GoGeek Plan at $11.95 a month would work great for you.
3. Set-Up WordPress With 1-Click
If you are planning on making money from a blog, then you NEED to use a self-hosted WordPress account. (WordPresss.org.)
Honestly, if think you will EVER want to take your blog seriously, then please begin by using WordPress as your platform. Not Blogspot, Weebly, or Blogger.
It is the most popular platform used online for bloggers. Once you have it installed, you can use Google Analytics, install your own plugins, and eventually add in advertisements or affiliates and have your own control over your website.
Siteground makes it very simple to set up your WordPress account with a simple 1-click.
4. Get A Professional Blog Theme
WordPress comes with many free themes to begin with. If you are interested in taking it slow and learning a bit as you go, then starting with a free theme would be fine.
However, if you are wondering how to start a successful blog, then I highly recommend you purchase a professional blog theme.
There are many paid themes to consider. The popular theme that loads fast, which is great for Google rankings, is Generate Press.
5. Download Plugins
There are few plugins that you will need to begin with, just be sure not to get TOO many plugins to begin with, as some can really slow down your load speed.
However, you DO need a few plugins to start out with. I suggest starting with:
Akismet
Google Analytics for WordPress by Monster Insights
Yoast SEO
Social Pug
Smush
Duplicator Pro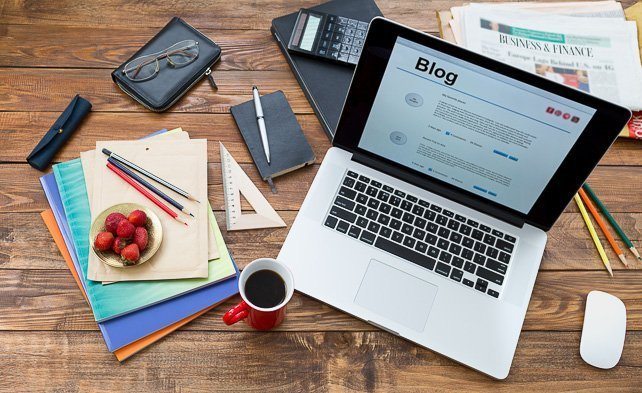 Akismet
This plugin is simple and helps keep out spam to a minimum. It is free and simple to use.
Monster Insights
Monster Insights is helpful in that you can put the code for Google Analytics for WordPress easily onto your WordPress website without knowing any code.
Yoast SEO
Yoast is a very helpful SEO tool. It is great when writing your blog posts and updating your website content to be sure that you are using SEO correctly.
Grow Social Pro
I have found this social share plugin by Mediavine to be the best one out there.
Smush
This plugin reduces and resizes images to help keep your website loading quickly and not bogged down by large photos and images.
Manage WP
Once you begin to build your website, I suggest doing regular backups of your website. I highly recommend using Manage WP to do daily backups, as you cannot depend on your host for taking backups for you.
6. Set Up Your Social Media Accounts
Even if you do not plan to use all the social media platforms right away, it's best to at least set them up. This way, you can have a username and URL that is similar to your domain. –Pinterest – Facebook – Twitter– Instagram
Pinterest has been an amazing source of traffic to my website! You can follow me on Pinterest here​. It has worked like a search engine for me, and has brought quite a bit of 'traffic' to my blog. Pinterest has been so beneficial that if you are wondering which social media platform to begin digging into first, I would choose Pinterest.
7. Use Pinterest but don't sign up for Tailwind
Pinterest has changed a lot over the last 3 years and best practices have changed too. The best way to gain momentum with Pinterest is to create quality pins, live pin them, and share related content of other people's pins to your well-keyworded boards.
I no longer recommend using a scheduling tool for Pinterest, as that encourages duplicated pins to multiple boards, and Pinterest now penalizes accounts that do this.
If this sounds a bit confusing, but you'd like to learn more about the strategies that I use to get a lot of traffic to my blog using Pinterest, then I highly recommend taking the best course on Pinterest called Pinteresting Strategies, by Carly.
Then, check out the great Pinterest mastermind that I'm in where I learn about all the new updates weekly, while also receiving Pin templates each month.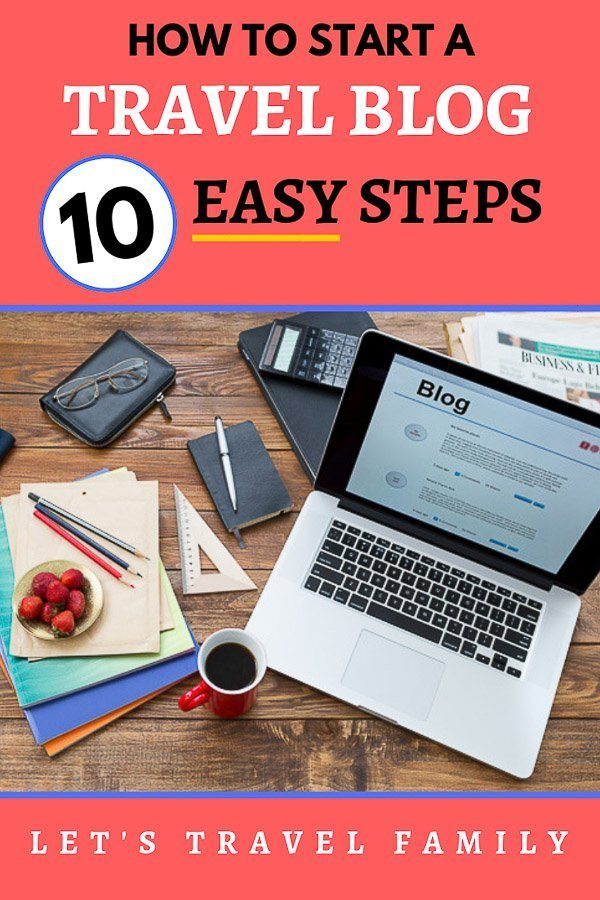 8. Make an About Page
One of the most visited pages on your website will be your About page. Take some time to introduce yourself, put up a professional photo of you, and get a little personal.
If you have a family travel blog then tell everyone a bit about your family here. The best travel blogs spend some time making a great About page.
9. Take A Course On SEO
Now that you have figured out how to start a travel blog, I suggest that you begin looking into courses to teach you how to be successful at making money blogging. Plan to invest some time and money into training or education. One of the best things that I did when starting out travel blogging was signing up with Sharon's Build Blog Freedom.
She goes into detail about SEO (search engine optimization) so that you know how to set up a website and write blogposts to attract 'organic' traffic from Google and other search engines.
Sharon's course also has fantastic training on how to be successful at affiliate marketing, e-mail marketing, goal setting, and so much more. Click here to check it out.
Or, if you want to start with her 7-day SEO boost challenge the click here.
10. Write to Keywords
Almost as soon as I signed up for Build Blog Freedcom, I also purchased the keyword research tool called Keysearch.
If you are serious about making money blogging then you will NEED to do keyword research in order to rank in Google. I highly recommend using this keysearch tool. You will be just fine with the 'starter' package when beginning.
You've Got This
You are all set to begin writing! Find the topics that bring you excitement and passion, and begin writing about them.
Work from anywhere, as you just started your own digital nomad job.
If you recently visited a fun destination, then write about it and share it with the world.
Connect with other bloggers online and begin growing your travel blog!