You've probably heard of the term "travel hacking," In this article, I'll share with you the best credit card for travel hacking to help you make travel more affordable.
Travel hacking is a great way to save money when traveling domestically or even around the world. It involves using credit cards strategically to maximize rewards points, which can be redeemed for free flights, hotel stays, and many more benefits. This strategy is so helpful if you're a frequent traveler because, over time, you can accumulate enough points to get some great rewards.
If you've read some of my other posts about saving money while RVing or traveling around the world, you won't be surprised that we have done a ton of travel using credit card points!
This is no joke; I've gained hundreds of thousands of points through travel hacking, and I've been able to explore other countries with my family for FREE.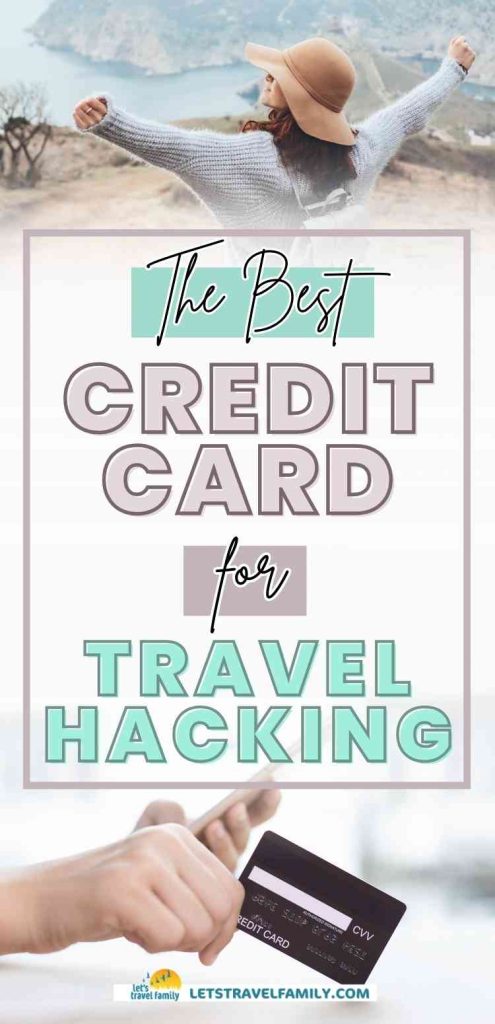 So, if you're looking to get the most out of your travels through travel hacking, here are some of the best travel-hacking credit cards to help you get started.
THIS ARTICLE MAY CONTAIN COMPENSATED LINKS. PLEASE READ OUR DISCLAIMER FOR MORE INFO. THIS POST WAS WRITTEN BY JILL GREISING-MURSCHEL, A FAMILY TRAVEL AND RV LIVING EXPERT.
What is travel hacking?
Travel hacking is a strategy to maximize reward points obtained through credit cards. Using certain credit card offers, you can accumulate points redeemed for free flights and hotel stays. Some do these credit card hacks for points; others do it for cash-back rewards. It's a great way to save money on travel and get more out of your trips.
Best Credit Card for Travel Hacking
When picking the best credit card for travel hacking, there are many options. These are some of the best options that I've used and recommend.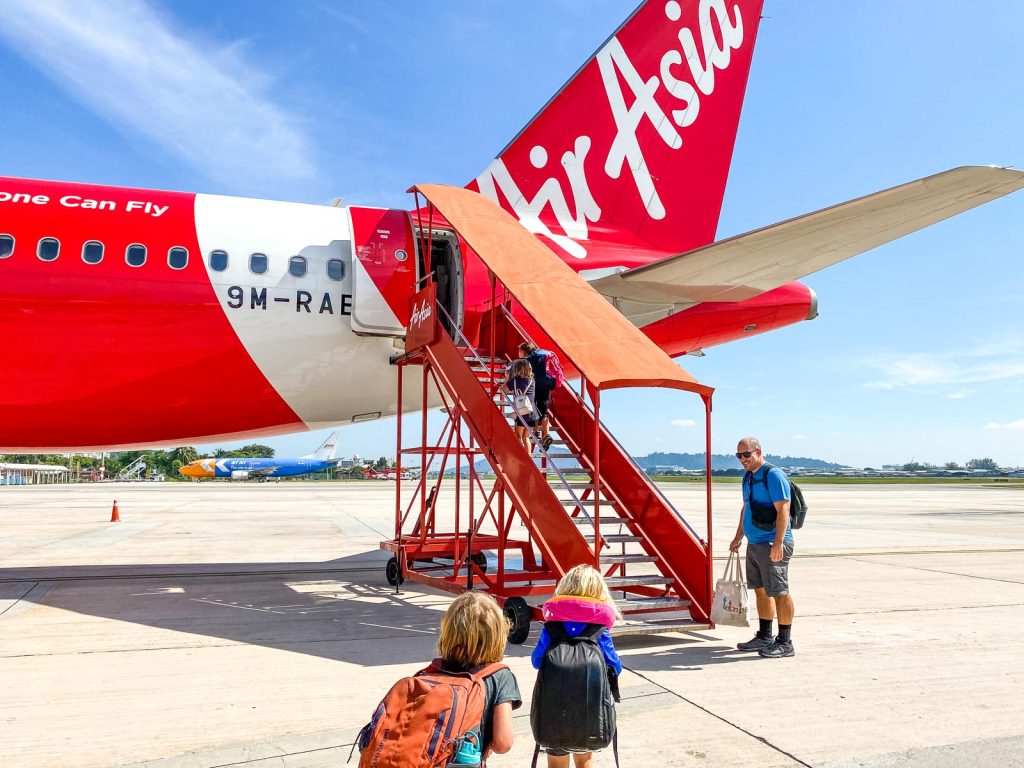 Top #1 Chase Sapphire Reserve
Honestly, the Chase Sapphire Reserve is one of the most highly rated credit card travel hacking cards to have in your wallet. It has many incredible benefits and can help maximize your points. It's also commended as one of the best family travel credit cards, and it rewards you with points for travel and dining purchases.
One of the best features of this card is its reward point system after you receive the bonus sign on points. There are many ways to earn points, and if you're traveling, you're likely to get higher points. The signup bonus is also great. With this card, you can earn up to 3X points on all travel and dining purchases.
Aside from the rewards point system, you can also enjoy the perks that come with this card, like its complimentary airport lounge access, travel insurance, TSA PreCheck or Global Entry fee reimbursement every four years, and a lot more.
The annual fee is $550 for this one. However, every year, $300 is automatically credited back for your first travel. So there's that, but this card is worth it if you're an avid traveler and want to maximize your points.
How This Card Worked For Our Family
Our family used the signup bonus points from 3 Chase cards and transferred them all to our Chase Reserve. From there, we were able to purchase 6 tickets from Denver, Colorado to Bali, Indonesia in 2019! We then used more points to book 6 more tickets to travel back to the USA 5 months later from Tokyo, Japan! We could not have afforded to take our family around the world without the Chase Ultimate Rewards program and points.
Top #2 Chase Sapphire Preferred
You might be wondering why I'm mentioning this card after the Reserve. That's because if you want to start with travel hacking, but want to avoid committing to a high annual fee, the Chase Sapphire Preferred is the right one for you.
The Chase Sapphire Preferred is the best travel credit card for beginners. It comes with a lower annual fee of $95, and just like the Chase Sapphire Reserve, there are several ways to earn after your initial sign-up bonus. This card rewards travel, dining, and even online grocery purchases. Many people use their Chase Saphire Preferred for everyday shopping to get the most out of their points.
You can literally earn points per dollar spent on all other purchases. Aside from that, this card is part of the Chase Ulitmate Rewards program that allows you to transfer your points to so many travel partners such as Southwest, United, World of Hyatt, and more.
Top #3 IHG One Rewards Premier
If you frequently travel around the United States, or even other countries, and stay at hotels such as the Holiday Inn, the IHG One Rewards Premier might be the best card for you. It's one of the best credit card hacks for travel with its hotel loyalty program.
As I mentioned in my RV Travel Credit Cards post, IHG is the parent company of popular hotels such as Holiday Inn and Holiday Inn Express. With this card, you get hotel redemption rewards and one FREE night every anniversary for eligible IHG® Hotels & Resorts.
You also get an automatic upgrade to Platinum Elite status and great rewards for dining and entertainment purchases. Plus, you can get 4th night free when you redeem points for three nights or more.
The best part is that the annual fee is only $99 per year, and for all that you get, it's quite a bargain. And it's not just hotel rewards you can get here; you can also enjoy a 20% discount when you purchase points with your card.
Top #4 CITI Premier Card
If you aren't looking to get another 'Chase' card, or if you are following the 5/24 Chase rule and still want another rewards card, then the CITI Premier Card is the perfect credit card hack for points. It's a great way to maximize rewards points that you can use for gas, dining, air travel, and hotels.
With a big signup bonus to start you off, you'll also earn 3x points on gas, dining, air travel, and hotel purchases. Like other credit cards, this one has no limit on the points you can earn, and points stay active as long as you keep your account open.
With a $95 annual fee, it's a beginner-friendly best card for travel hacking. You can also enjoy its no cash advance fee and foreign purchases fee. Plus, they have one of the best customer service in the industry.
Top #5 Chase Ink Business Unlimited
The Chase Ink Business Unlimited credit card might not be a typical travel-hacking credit card, but it's still an excellent way to maximize your points. It earns you 1.5x on all purchases and is one of the best business credit card for travel miles.
Here's why I chose this: you can convert points to cash and transfer or combine your points from your other Chase credit cards for travel rewards hacking.
The ultimate benefit of this card is that it has NO annual fee, so you don't have to worry about those annual fees that most credit cards charge. It also has no limit on the points that you can earn and a significant 0% introductory APR period.
This is one of the best travel hacking credit cards for business travelers because it offers all these features without an annual fee. You really can't get much better than this.
So, which one of these travel-hacking credit cards did you like the most? Let me know in the comments below!
By understanding and using the best travel-hacking credit cards, you can maximize your points and take advantage of the great benefits you can enjoy with your family. From complimentary airport lounge access to cash-back rewards, plenty of rewards can be had. So make sure you choose the right one that best meets your needs and budget.
Happy travels! 🙂