Trying to cut costs while RVing full time and saving money is a bit different than cutting costs while living in a typical home. Whether you live in an RV full time, plan to one day, or you just want to justify going camping more often, check out these money-saving tips.
Before I dive in, I first want to remind you that RV life can be very expensive if you're not careful. The budget for RV living for anyone looking to make this a lifestyle varies greatly, and going out on the weekends can too.
The cost of camping and campgrounds might vary depending on what part of the country you're visiting and if you want a lot of amenities or not. The cost of full time RVing can also vary greatly.
You may need to change your mindset when it comes to RVing if you want to keep the costs down. Cheap RVing can be done, but just like anything else you do in life, you have to work hard to do it for cheap.
Okay, let's dive into 9 ways to cut costs while RVing.
THIS ARTICLE MAY CONTAIN COMPENSATED LINKS. PLEASE READ OUR DISCLAIMER FOR MORE INFO.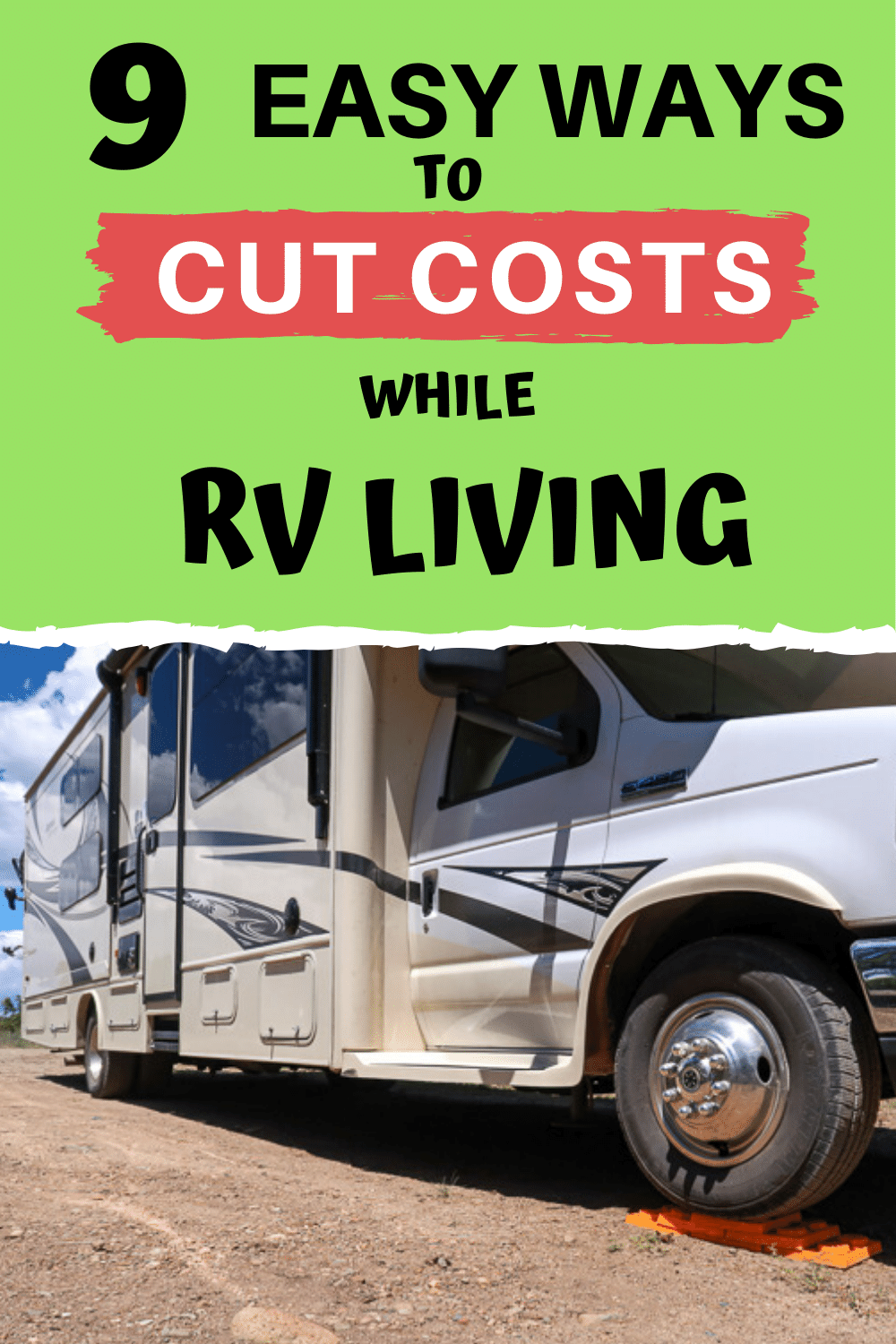 9 Ways To Cut Costs While RVing Full Time
1. Slow Your Travel Planning Down
Staying longer in one place will reduce the cost of full time RV living. The expense of gas or diesel can easily eat up your RV budget quickly.
In addition, if you're paying for a campsite at a campground, then you'll often find that you can receive a discount if you stay at least 1 week (often 1 night free) or even 1 month (1 week free).
Even if you are planning on boondocking or dry camping on BLM land, you'll save on the gas to travel to the next destination if you choose to stay longer.
Plan ahead for where to RV in the winter if your goal is to stay in the warmer states so that you're not having to pay high prices for last-minute reservations.
2. Slow down ON THE HIGHWAY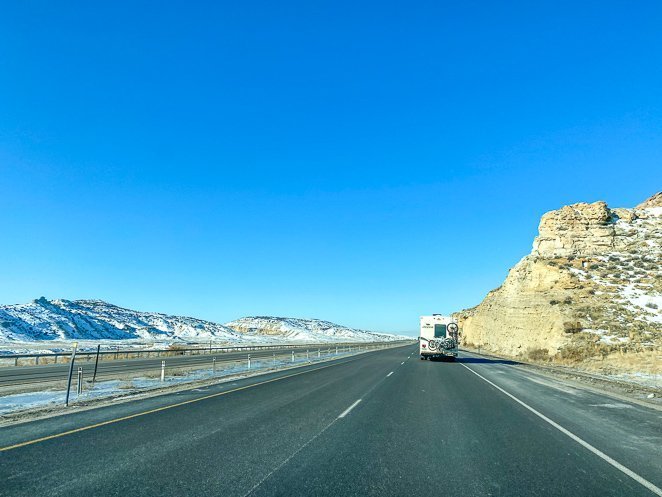 Not only will you be much safer in your RV, but by slowing down on the highway you'll also notice savings in gas or diesel. It's a simple way to save money while taking your RV out.
3. Buy Only the RV Accessories you need to get started.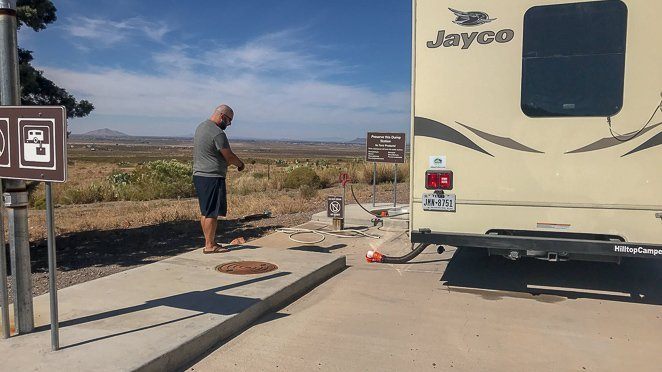 If you're new to RV travel, then try to avoid buying everything you see online right away. Start with just the RV accessories you need to get going, and then you'll see once you get a few weeks of RVing under your belt, which other camper accessories you may need or want.
We have so many posts where we suggest some of our favorites, but this one is our main RV must-haves post.
4. Plan to do Free or Inexpensive Activities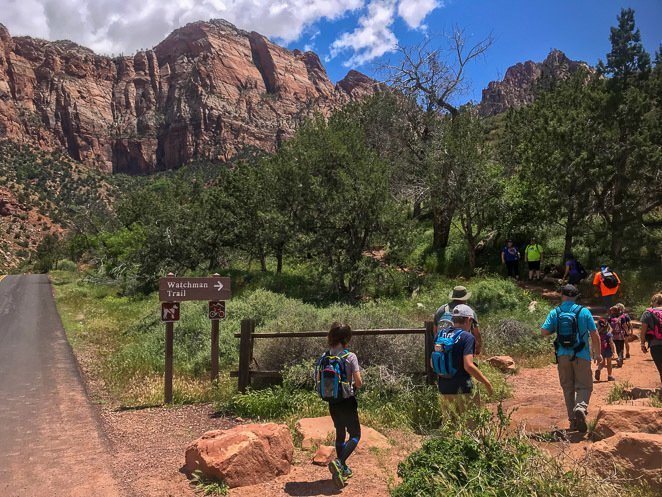 When you get to your location, avoid feeling like you have to see and do it all. Find ways to enjoy your time without spending extra cash that you just don't have in the budget.
Buy an annual National Park pass and use it over and over to visit many National Parks while checking out the hiking trails. If you have a child who is in 4th grade, then be sure to grab the FREE 4th grade National Park pass that will get your entire family into National Parks for the year.
Or, if you have kids and bikes then find fun bike paths to explore together.
5. Eat IN (or out of) your RV – Not at Restaurants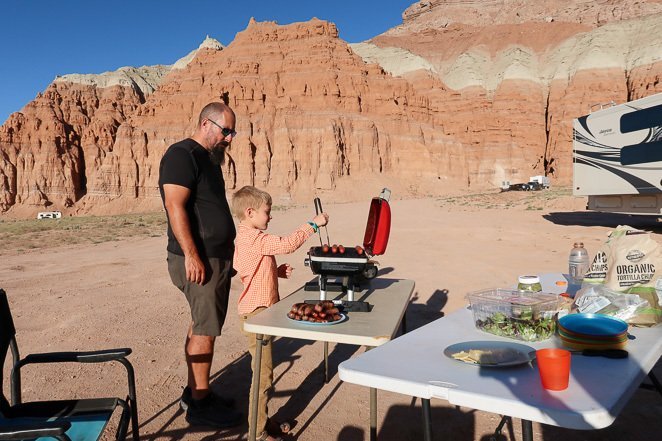 It might be tempting to stop on a long travel day at a restaurant for a quick bite to eat. Yet, this is one thing you can plan ahead for to help save you money.
Make your meals ahead and plan to stop at a rest side stop to eat in your RV kitchen. Or, if the weather's nice, you could have a picnic.
One of the benefits of having your RV with you is by having your own kitchen along for your trip. Plan to use it regularly so that you don't have to budget more for eating out.
This tip will help you save money as a family even if you aren't in an RV.
6. Use a Camping Membership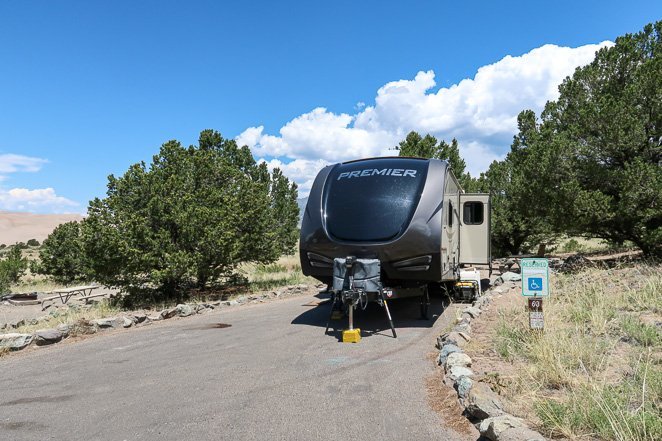 If you are full-time RV living and looking for ways to cut costs, consider investing in a camping membership to receive discounts. One of the most popular memberships is a Harvest Hosts membership. It allows you to camp for free at farms, wineries, breweries, and other attractions. Save 15% and learn more details about Harvest Hosts.
Check out our deep dive into additional camping memberships that might work for you.
Don't want to read the entire post, yet you want my top tips for saving money camping?
7. Find Cheap Gas Or Diesel
You can use the app called Gas Buddy to help us find real-time prices at gas stations coming up while you're traveling. Just be sure to check on Google Maps' satellite view before pulling off to an unknown gas station, because some are small and not made for RVs.
Check out some of our favorite RV travel planning apps here for more ideas.
8. Boondock – Camp For Free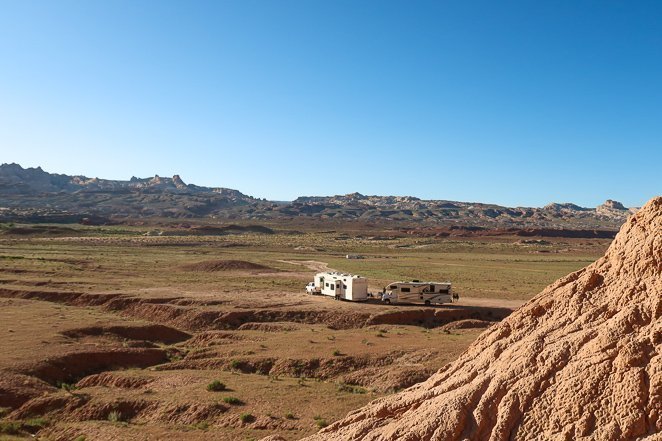 If you have a great camping generator or solar, and you're set up to dry camp, then a great way to save money while RVing is to go boondocking.
There are many places to camp for free around the US for short or long periods of time. You can choose from camping in a Walmart parking lot for one night to boondocking in a beautiful National Forest (or desert as pictured above).
If this is something you're considering, then find out what RV dry camping essentials you might want to consider getting.
9. Visit Destinations In The Off-Season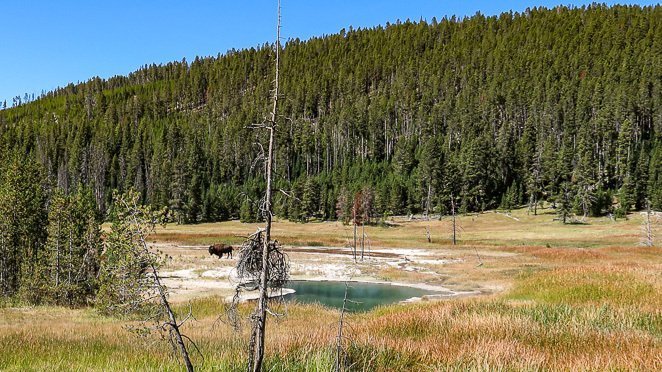 Off-season travels can always help you save money on campground fees and activities. If you can't make it during the off-season, what about the shoulder season?
For example, Fall is a great time to visit Yellowstone National Park, and the campgrounds just outside the park are much cheaper in the Fall than in the Summer.
Other Money Savings Tips
Camping and RVing can be a great way to take a cheap vacation. Now, if you're considering launching into full-time RV living then you might be looking for a digital nomad job or a way to earn money while traveling. If that's the case, check out our list of digital nomad jobs here.
Related posts:
Planning a trip to Florida on a Budget
Planning a Disney Trip on a Budget
25 Creative Ways To Make Money While Traveling