Are you looking for the best RV credit card for traveling? These types of cards can help you save money on your next RV trip. With an RV credit card, you'll be able to earn rewards based on your spending, get more favorable interest rates for large purchases, and even get additional benefits like travel insurance.
Before getting a card specifically for RVing, it's important to compare all the available options and make sure it meets all of your needs.
When we started RVing full time, one of our main focuses, aside from making memories together, was how to maximize our spending and and save money. It was a lot to research personally, as when our family started, there were only a few resources on the best credit card for RVers.
If you've been reading our blog for a while, you know how much I LOVE sharing tricks and tips to save money when RVing or traveling.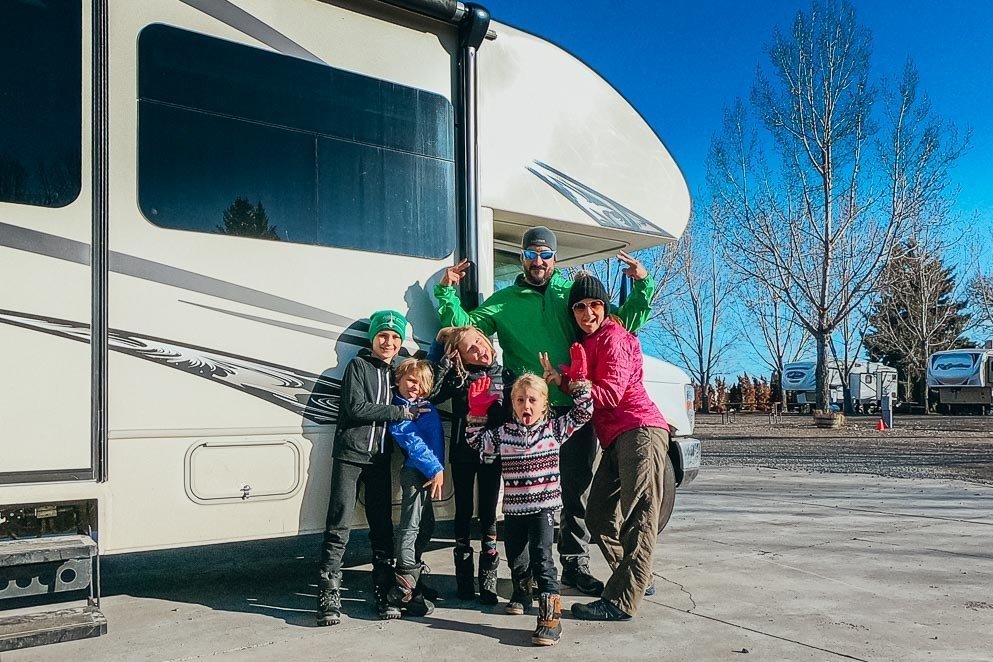 That's why, in this article, I'll be sharing some of the best credit card for RV travel and why they are so beneficial. So if you want to get the most out of your RVing experience, keep reading!
THIS ARTICLE MAY CONTAIN COMPENSATED LINKS. PLEASE READ OUR DISCLAIMER FOR MORE INFO.
Don't have time to read the full article? Here are my top 2 picks for RV credit cards. The Chase Sapphire Preferred and the Chase Freedom Unlimited. Or even better, download this FREE app and organize your travel credit cards there!
Best RV Credit Cards FAQ
What is the best credit card for RV rental?
From my experience and knowledge of some of the best credit cards to use for RV Rentals, the best one is the Chase Sapphire Preferred card. This card offers excellent rewards and bonuses that can be used towards your travel expenses when you're renting an RV. With this card, you'll get 2X points on gas, and you can earn 3X rewards on travel, shipping, and phone services.
What kind of credit card can I get for traveling?
Always go for the one you need. However, when it comes to RVing, I would recommend going for those credit cards with reward points for gas, groceries, restaurants, and travel.
What is a travel card credit card?
A travel card credit card is a card that pays YOU with points or miles whenever you travel or purchase something. Different travel card credit cards have different rewards, but generally, it will give you a bonus for each dollar spent. You can use your points to redeem rewards such as free flights and hotel stays, cash back, or even discounts on future purchases.
How much does a travel credit card cost?
The only expense you should to think about for travel credit cards is the annual fees. Some may have annual fees and some do not. Depending on the card you choose, there might be an annual fee ranging from $0-$500.
What Should You Look for When Choosing a Credit Card for RV Travel?
When you're considering getting a credit card specifically for your RV travel needs, there are some key factors to consider.
Reward System
When you're using a credit card for RV travel, it's important to make sure that the reward system works in your favor. Look for cards that offer rewards on gas, restaurants, or other travel-related purchases.
Annual Fees
Another essential point to consider is the annual fee charged by the credit card. Many cards offer rewards, but you must pay an annual fee to access these perks. Ensure you find one that fits your budget and won't break the bank.
Interest Rate
If you plan on making large purchases for your RV travels with your credit card, and you think you might keep a balance beyond 30 days, you'll want to make sure the interest rate is reasonable. Look for cards with low interest rates
Pro Tip: The goal of signing up for an RV credit card is to earn reward points that can be used in place of money for more travel experiences! Pay the card off every month so you don't have to pay any interest while still building up points!
How To Keep Your Credit Cards Organized
If all of this sounds confusing and overwhelming to keep track of, you should check out the FREE app Travel Freely. It's a great way to keep track of your credit cards and get personal recommendations for cards you can get to earn points.
What are the Best Credit Cards for RV Travel?
Now that we've gone over what to look for when choosing a credit card designed specifically for your RV travel needs, let's look at some of the best RV credit cards out there.
This card is one of the most popular ones when it comes to travel rewards and bonus points. It's known to be the best travel credit card for beginners and offers up to 2x rewards on gas, restaurants, and travel. It also offers a wide range of other perks such as no foreign transaction fees if you plan to do any overseas travels.
Other benefits of this credit card include:
Top-notch travel insurance
Primary rental car insurance
Earn triple Ultimate Rewards points on travel and restaurants
And if you ever plan on traveling on a plane, which can be an idea to travel overseas when you start RVing, this card also offers 5x on travel purchased in the Chase travel portal and 2x on all other travel purchases. The Chase Sapphire Preferred is the best credit card for travel hacking.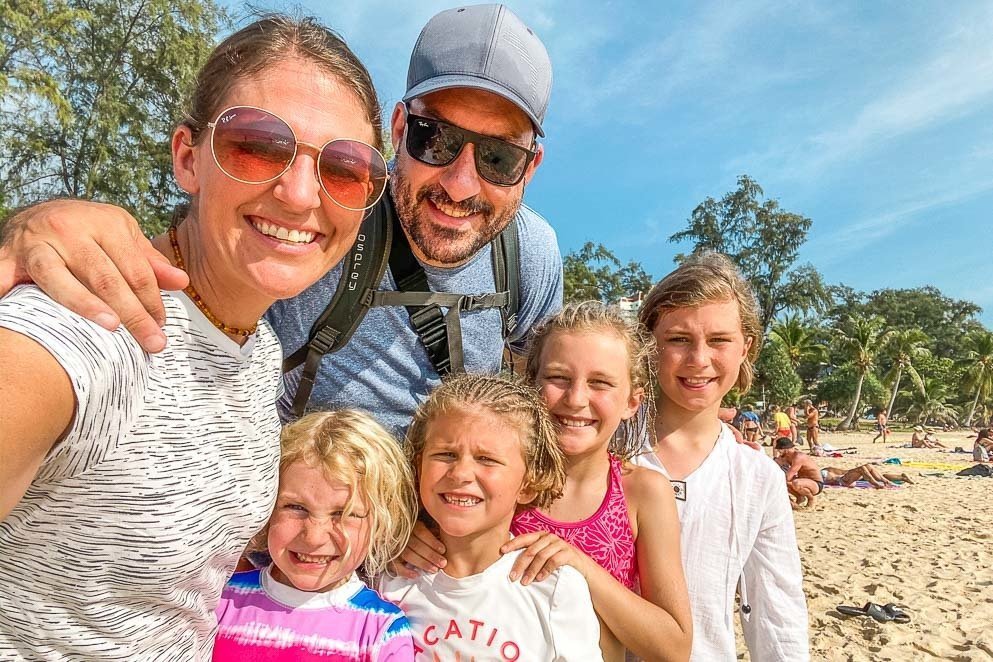 We feel that the best RV gas card is the Citi Premier® Card. What makes this the best gas credit card for RV travel? Aside from the fact that this card has a solid signup bonus, it offers 3x rewards on gas, which is the highest reward rate available for any gas-related purchase.
Other benefits of this credit card include:
Has flexible points
Signup bonus of up to 60,000 points
Enjoy $600 in gift cards or travel rewards
Earn 3x points on restaurants, supermarkets, gas stations, air travel, and hotels.
No limit on the points you can earn, and points don't expire
And many more. Many also refer to the Citi Premier® Card as not only the best credit card for gas purchases for RVers but also one of the best credit cards to use in general.
If you're RVing around the US, you might find yourself wanting to grab a hotel room for a night once in a while. You'll want a great hotel reward credit card that can get you a FREE night in a hotel. The IHG One Rewards Premier is one of the best rewards cards out there for hotel stays and RV travel and the best credit card for outdoorsmen.
IHG is the parent company of known hotels such as the Holiday Inn and Holiday Inn Express. Our family has used our IHG card for free Holiday Inn Express stays at least once per year. Every year that you keep the credit card, you are gifted 1 free night, which more than pays for the annual fee.
Other benefits include:
A big sign-up bonus to start you off
Platinum Elite status on hotel stays
4th night is free when you redeem points for 3 nights
Free night certificate every anniversary
RV traveling sometimes results in situations where you can't stay in your RV overnight. In those cases, you can use the IHG Rewards Premier Credit Card to get discounts or free nights in one of IHG's hotel chains.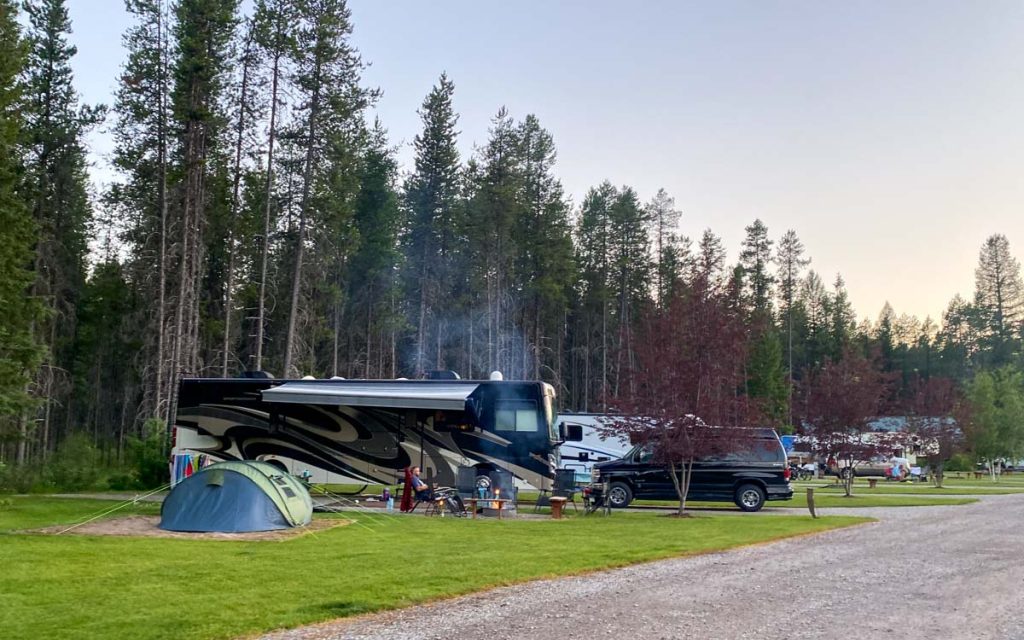 The Capital One Venture Rewards Credit Card is another rewards credit card that RVers should consider. This card is excellent for all-around spending and offers a hefty rewards program.
With this card, you'll get 2x miles on every purchase and 5x miles when you shop for hotels and rental cars via Capital One Travel. Plus, it also has a signup bonus of up to 50,000 miles.
Other benefits include:
Rental Car Insurance and Extended Warranty
Only a $95 Annual Fee
Unlimited 2 miles per dollar on all purchases
The Chase Freedom Unlimited® is a great card for RVers who like to keep things simple, as there is NO annual fee! It also offers flat-rate rewards, so you'll earn the same rate on all purchases regardless of where you shop, making it the best travel credit card for families.
However, what makes this a must-have credit card for RVers is its 3% Cash Back at restaurants and drug stores. This is great for RVers who need to purchase food and supplies when they're out on the road.
Other benefits include:
5% Cash Back on Travel Purchased Via Chase
1.5% Cash Back on All Other Purchases
No Annual Fee
This is a straightforward card that offers rewards on all spending, so it's great for those looking to get consistent rewards with no hassle.
Using Your Credit Card Points
When you're an RVer, having the right credit card is essential to making sure your travels are as seamless and efficient as possible. With the right RV travel credit card, you'll have access to some amazing rewards and perks that will make your trips even more enjoyable.
Depending on the credit card that you choose, the sign-up bonus might be enough to fly you and a loved one across the country for a mini vacation. Or, you can use your Ultimate Rewards Points from one of the Chase cards to purchase Christmas gifts online.
You can begin to stack your cards and keep them organized using the Travel Freely App, and even combine some points between related cards such as the Chase Saphire Reserve and the Chase Freedom Unlimited.
Be sure to do your research and read the fine print carefully before committing to any credit card, so that you can get the most value out of each purchase and make RVing a breeze.