Thinking about hitting the road in an RV for the long term? One of the things you'll need to figure out is how to get your mail delivered. For many, this is where finding the best mail forwarding service for RVers comes into play. This is often the very best way to receive mail while traveling full time, and in some cases, it is the only option.
When RV Mail Service is Necessary
Wondering if RV mail service is right for you?
Whether you're trying to pick up mail from your job while on the road or simply want to receive a magazine subscription, mail forwarding is often the best option. Honestly, there are only a handful of situations that allow long term RV travelers to avoid having mail service for full time RVers:
If you'll be holding onto your house, you can continue to have mail sent to your physical street address. That said, you will need somebody to pick it up for you, or you will need to ask the post office to hold onto it. (It's important to note that post offices will only hold mail for 15 to 30 days.)
Additionally, there are some cases in which RVers can use the address of a friend or family member. However, this can make actually getting the mail a pain for the friend, and can also make filing taxes a bit…interesting.
Finally, there is the option of getting a post office box, but this doesn't give you a physical address, something that can be a problem when it comes to opening bank accounts, getting loans, and filing taxes. On top of that, actually getting your mail from a post office box is difficult when you're constantly on the go.
If none of these options will work for you, you will need to turn to RV mail services. Don't worry though; mail forwarding services for RVers are generally pretty affordable and very reliable.
THIS ARTICLE MAY CONTAIN COMPENSATED LINKS. PLEASE READ OUR DISCLAIMER FOR MORE INFO.
Don't have time to read the entire post and want to know our top pick for RV Mail forwarding services?
Escapees is the program we recommend and have been using for years!
How Mail Forwarding Service for RVers Works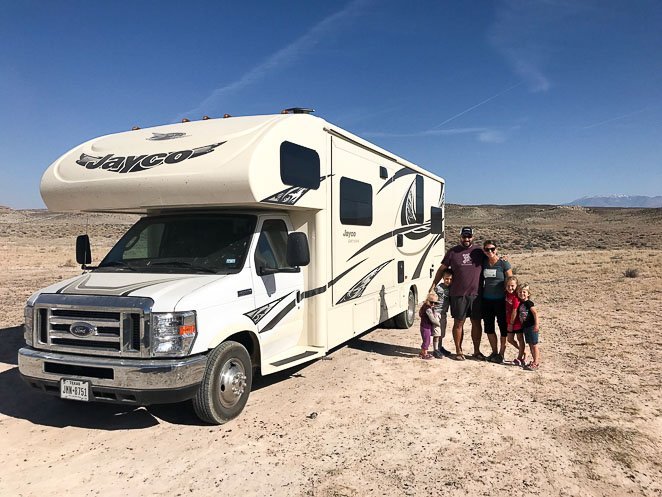 Wondering how a forwarding mail service for RVers works? Let's take a minute to discuss this so you can start looking for the best mail service for full-time RVers with confidence.
In all cases, you will be provided with an actual physical address when signing up for a full time RV mail service. This can be used for official purposes such as opening a bank account and applying for loans. It can also be used to receive mail, and in some cases, packages. Essentially, this address works exactly like a home address.
When you have mail sent to your RV mail forwarding address, the folks that run your RV mail service hold onto it for you. When you'll be in one place for a while and you're ready to get your mail, all of your mail will be packaged up and sent to an address you provide. This can be a campground address or a general delivery address.
Usually, the forwarding service will allow you to choose the shipping method and your account will be charged the cost of shipping. You might think about the pros and cons of RV living when setting up your mail service.
Download your Free RV Budget Workbook
11-pages of useful worksheets!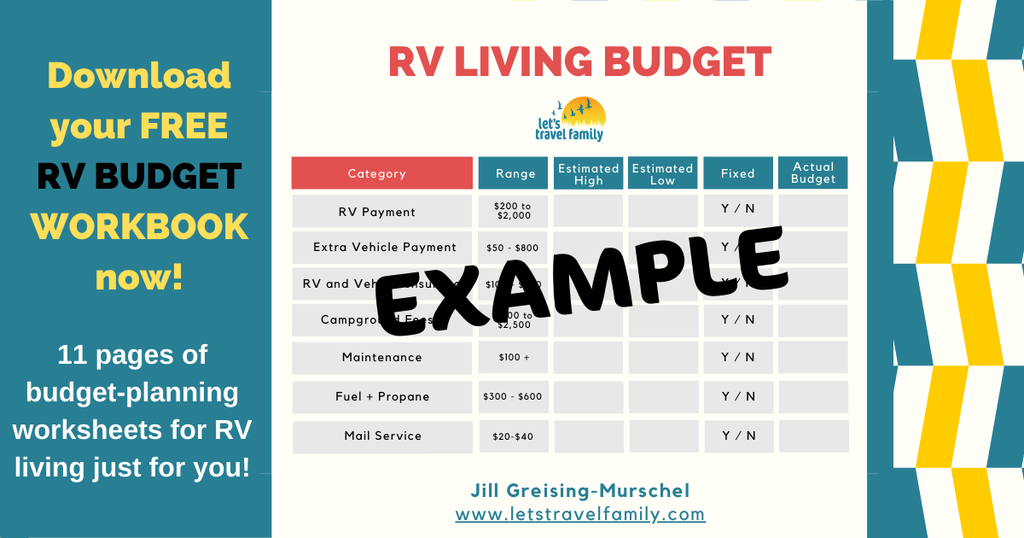 Considerations to Make when Choosing RV Mail Services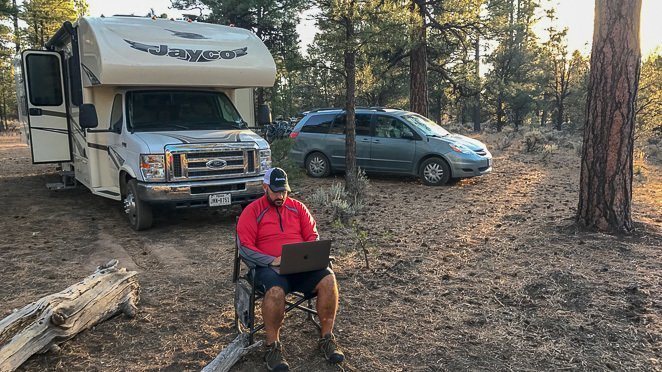 While all companies that provide mail service for RVers offer the basic services mentioned above, most offer other options and benefits as well. Of course, these virtual mailbox are also in different physical locations and the costs can vary quite a bit. These are all things you'll want to consider when choosing the best RV mail forwarding service for you.
Read on for more info on what to consider when choosing an RV mail service.
Cost
If you're on a tight budget, you will definitely want to keep cost in mind as you search for the best mail forwarding service. That said, you also don't want to go so cheap that you have to settle for poor service or lack of features. Balance is key.
Location
The actual location of a mail forwarding service for RVers can be important for two reasons:
If you plan to spend a lot of time in one area of the country and the mail forwarding service is on the other side of the US, it can make shipping fees higher.
If you plan to use your mailing address as your domicile (and most RVers do), you will then be a resident of the state that your RV mail forwarding service is in. This means abiding by that state's laws, so it's good to have an understanding of homeschooling laws, income taxes, and other such things that might affect you before you chose to get mail and domicile in any state.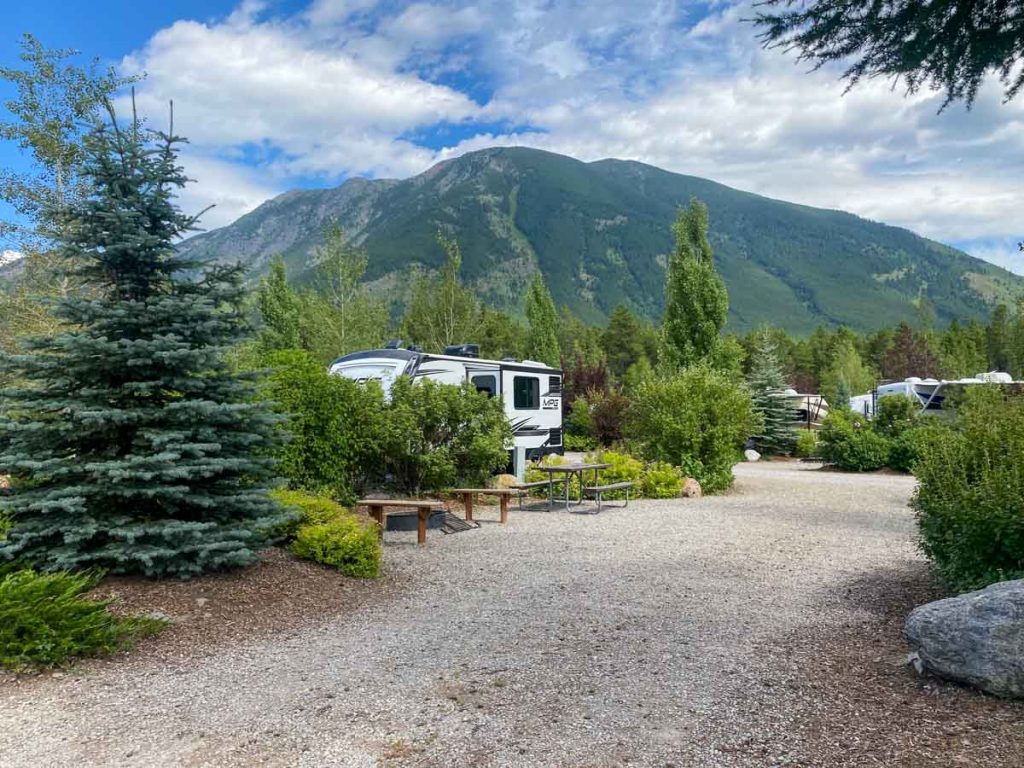 Assistance Transferring Domicile
Many mail forwarding and domicile services for travelers will actually assist you in transferring your domicile state. This can be an enormous help, as such transfers can be pretty complicated and overwhelming.
Storage Limits
Some RV mail services will only hold onto a certain amount of mail. Therefore, if you plan to get a lot of mail or will only have your mail forwarded once in a while, it is important to ensure the service you choose is willing to store large amounts of mail.
Virtual Mail Viewing
Often, there is no real reason to have a physical copy of a letter, and reading your mail online instead is just fine. In these cases, services like mail scanning service and online account access allows you to view your mail virtually and print it off if necessary can be an enormous help. Such services remove the wait for receiving mail and help you save money on mail delivery fees and postage balance.
Mail Sorting
Some RV mail forwarding services offer the option to have your mail sorted so that junk mail is removed before your letters are sent to you. This is great! After all, who wants to pay to have a bunch of junk shipped to them?
Customer Service
Of course, you will also want to read plenty of reviews when shopping for the best virtual mail service for full time RVers. Look for comments that talk about the excellent customer service offered, and if it looks like a company does not offer good service, head somewhere else.
The Best Mail Service for Full-Time RVers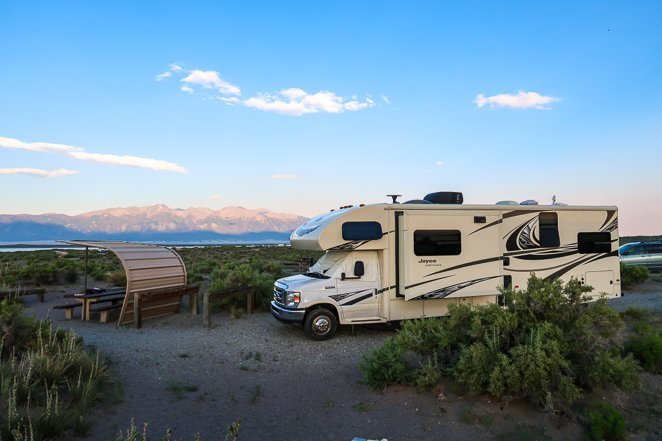 Now that you have a better understanding of what an RV mail forwarding service does and what to look for when shopping for one, let's take a look at the best mail forwarding service options out there.
Escapee Mail Service
Escapees mail forwarding service is probably the most popular option. This is a great organization that offers a wide range of services in addition to mail forwarding, making it a great club to be a part of.
When it comes to mail specifically, Escapees offers Texas mail forwarding services as well as Florida mail forwarding services. The company has three tiers of mail service and options include assistance establishing a domicile, forwarding upon request, a custom forwarding schedule, various shipping options, an online account manager, the ability to receive packages, and mail scanning.
Escapees mail service reviews indicate that customers are generally very happy with the service and we wouldn't hesitate to sign up for Escapees Texas or Florida mail forwarding service.
America's Mailbox
Another well known option, America's Mailbox is used by the Family Motorcoach Association and is very well-reviewed. In fact, many claim it is the best mail forwarding service in South Dakota. Therefore, if you want a South Dakota address, it is definitely one to consider.
When it comes to comparing the Escapees vs America's Mailbox, you'll be happy to hear the services offered are actually quite similar. The service is split into five tiers, and depending on which tier you choose, you can enjoy such features as unwanted mail filtering, mail shredding, online mail viewing, postal mail, mail scanning (for a fee), and the ability to have mail and packages forwarded.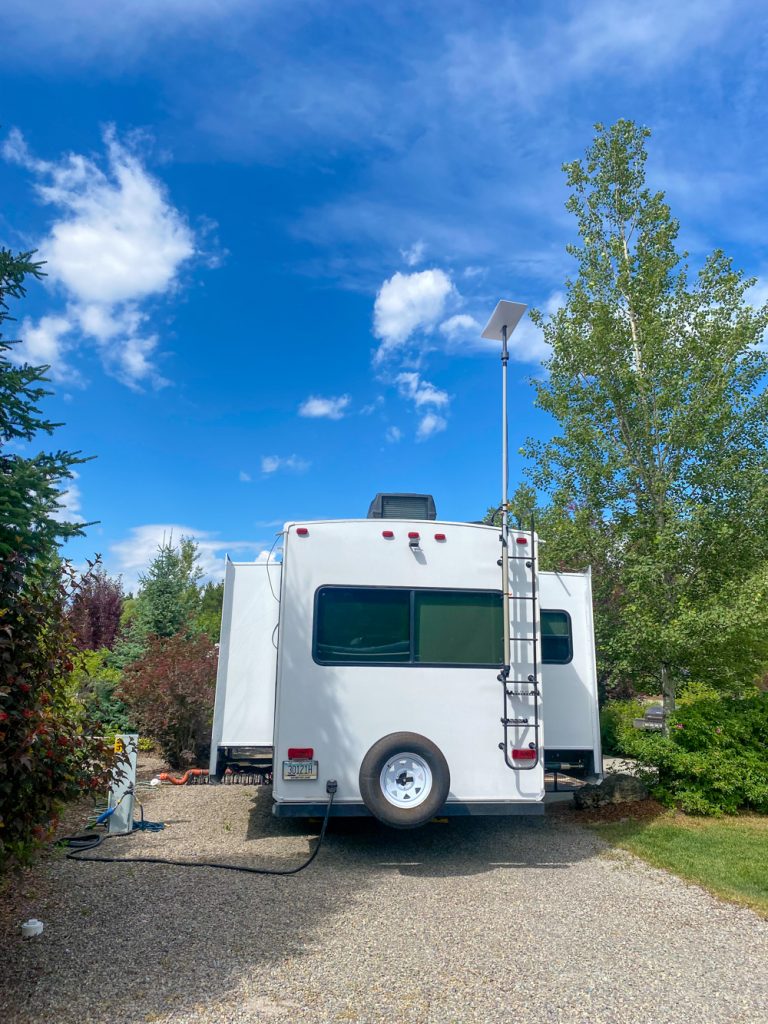 Dakota Post
South Dakota is a popular domicile state for full time RVers. Therefore, it should come as no surprise that there is another South Dakota RV mail forwarding service. Dakota Post is a great pick for many and should absolutely be on your radar.
Comparing Dakota Post vs America's Mailbox is difficult, as both have their pros and cons. That said, we do feel that the lower tiers offered by Dakota Post are more inclusive, meaning if you're on a budget, you might find that this service gives you more bang for your buck.
Even the lowest tier offers mail forwarding service offered includes such features as online access, remove junk mail, custom mail sorting, mail shredding, and worldwide mail forwarding (great for those who plan to travel outside of the US).
Good Sam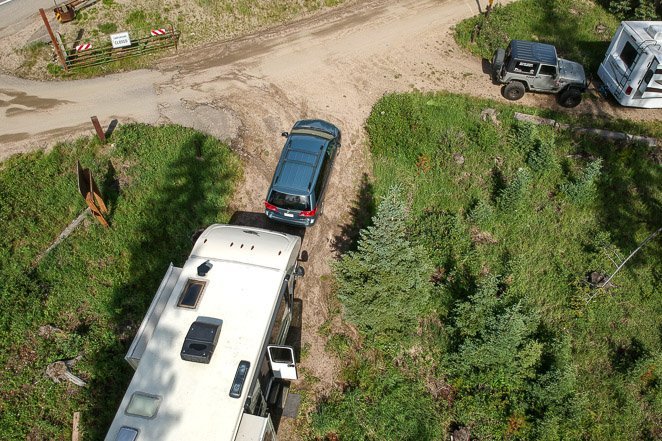 Another of the many Florida mail forwarding services, Good Sam mail forwarding is offered by the Good Sam umbrella. It's a great choice if you'll be using more than one of the GoodSam mail service services (such as insurance, roadside assistance, etc), as it makes things very streamlined.
This digital mailbox service in Florida will allow you to become a resident of the Sunshine State, a popular domicile for RVers thanks to lack of income taxes and a few other factors. The service itself includes different things depending on the tier you sign up for. Some benefits offered are mail scanning option, free envelope content scans, mail shredding, package forwarding and in some cases, even a personal toll-free phone number with a customizable voicemail greeting.
We also appreciate that Good Sam mail service reviews are positive for the most part, meaning customer service is good.
St. Brendan's Isle
Last on our list is St. Brendan's Isle. This is a smaller organization, but many feel it is the best mail forwarding service for RVers in Florida. Therefore, if you're looking for mail forwarding services in Florida, this is one you will want to look into.
We love the affordable pricing offered by this service. The company is happy to help you establish Florida residency and will even review your mail with you over the phone. Mail scanning services are available for a small fee, and customers can receive packages (though there is a fee if the packages sit for more than 30 days).
As you can see, there are a number of options when it comes to finding a great mail forwarding service for RVers. Which one will you choose?