Looking for the best RV leveling blocks? A part of RV camping that often gets overlooked is the importance of leveling your camper. An unleveled RV can cause serious problems, such as stress on your appliances and even water damage. To ensure your RV is level, I recommend investing in the best RV leveling blocks for your camper.
From campervan accessories for van life living to full-time RV living in a motorhome, leveling blocks are a necessity.
Sounds like a fancy piece of equipment, doesn't it? But don't worry–it couldn't be easier to use. All you have to do is drive your motorhome, or back up your trailer, onto the leveling blocks and then use a level tool to make sure your RV is even. I suggest buying quality RV block levelers to provide your camper with the best support and stability.
Now that we have that settled, I'll take you in-depth on the best RV leveling blocks on the market. So, if you want to make sure your RV camping experience is smooth and worry-free, keep reading!
THIS ARTICLE MAY CONTAIN COMPENSATED LINKS. PLEASE READ OUR DISCLAIMER FOR MORE INFO.
RV Leveling Blocks FAQs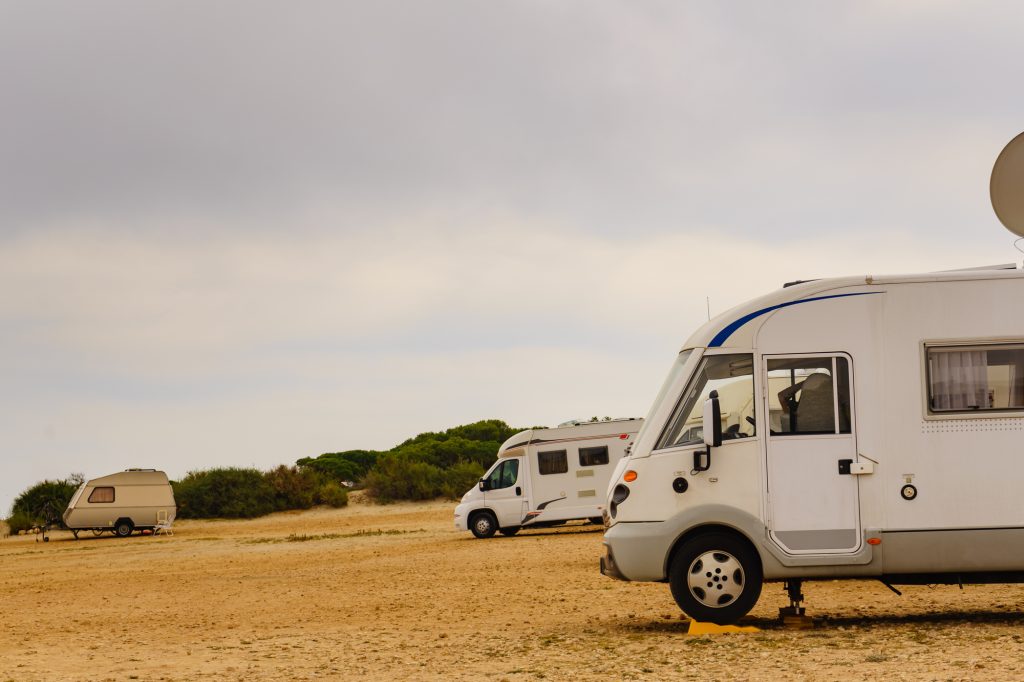 Before I get into the specifics of my recommended RV leveling blocks, let's discuss some common questions and tips concerning this equipment.
Want to jump ahead? Click here to see our top pick for RV leveling blocks.
How to use RV leveling blocks?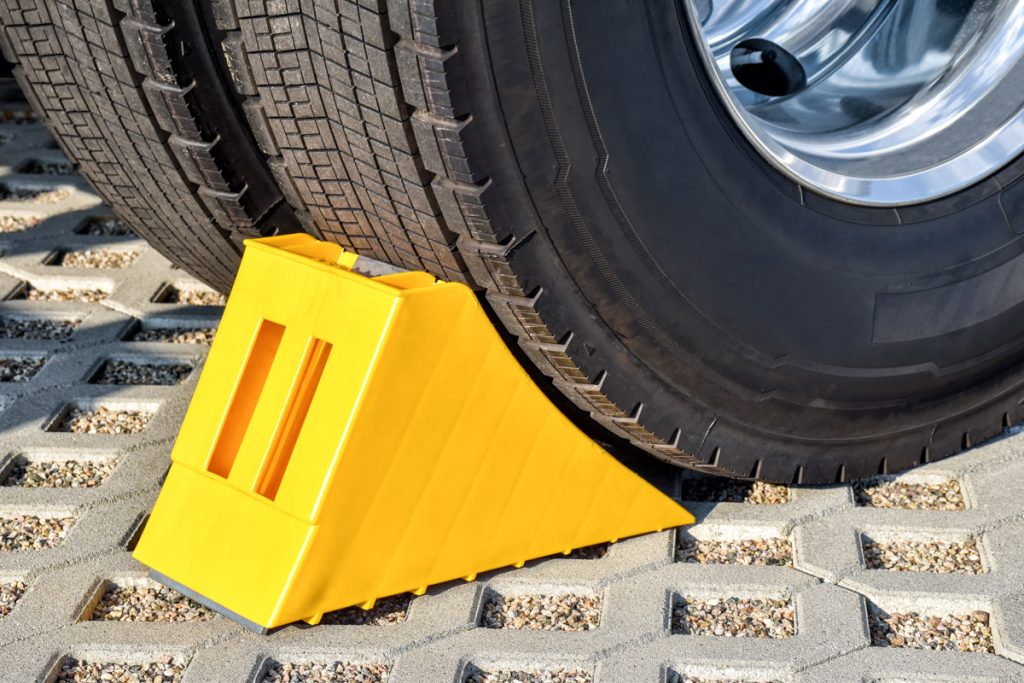 Using RV leveling blocks is a relatively easy job. Here's a step-by-step guide:
Park your RV temporarily, and engage your parking brake before anything else.
Check each side of your RV and see where there would need to be leveling.
Bring the blocks to your RV and place them under the tires on the lowest side of the RV.
Back up your RV to drive it onto the leveling blocks.
If you need more support, stack up more blocks until you get the desired height.
Double-check using a level tool if your RV is leveled or not.
This is the traditional way. There are automatic and semi-automatic leveled systems available as well.
Do I need leveling blocks for RV?
Yes, RV-level blocks are necessary for RV travel. As mentioned, an unleveled RV can cause serious problems, such as stress on your appliances and even water damage.
A necessary tip I always give my readers is to have their RV setup checklist, like this one I've written, before hitting the road. This will ensure your RV is safe and all its components secure. And remember–leveling blocks should be part of this packing list!
How many leveling blocks do you need for an RV?
You need each wheel to have leveling blocks for your RV. So, for example, if you have a Class C RV with a dually in the back, then you'll need four leveling blocks for the four tires in the back. But it's always good practice to have spare blocks in an emergency or if you need a few extra for more level support.
Remember to measure the size of your wheels before buying your RV leveling blocks. Different-sized tires require different-sized blocks, after all.
How much weight can RV leveling blocks hold?
An RV leveling block should hold between 30,000 and 40,000 pounds. As for the weight capacity, it varies depending on the size and material of the block. You should always check the product description to make sure that your RV leveling blocks can support your vehicle's weight.
The Best RV Leveling Blocks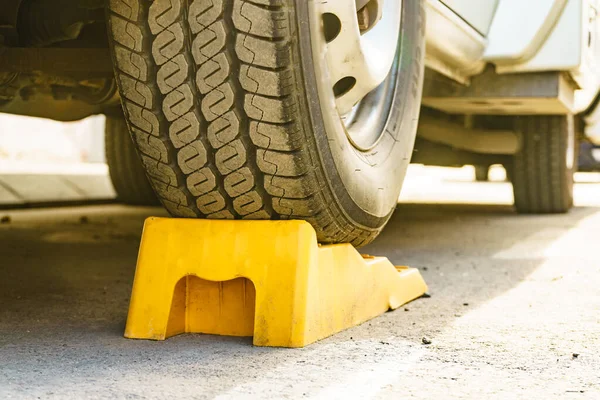 Now let's get into what I consider to be the best RV leveling blocks for your camnper:
Features:
Customizable RV leveling system
Compatible with different wheels
Made of durable resin blocks, each measuring 8 ½″ x 8 ½″ x 1 ½
Interlocking design for added stability
Camco's Camper/RV Leveling Blocks are my top pick for choosing the best RV leveling blocks. It's an easy, on-the-go solution in various sizes to fit any wheel size. Not only are the blocks customizable, but they also feature an interlocking design for added stability and support. Plus, it comes with a zippered storage bag for convenience.
Click here to check prices on Camco's Leveling Blocks
Features:
It can hold 30,000 lbs weight and tires width up to 32″ in diameter
Precise leveling with a unique design
Perfect for Campers and Fifth Wheels
Easy to use, store, and transport
The Andersen Hitcher RV Leveler System is another excellent choice if you're looking for RV blocks for leveling, specifically for your camper or fifth wheel. What's great about the Anderson leveling blocks is that they provide 'dead-on' leveling at any increment from 1/2″ to 4″ in height. Plus, it's so easy to use and store that any RV owner will love it!
Click here to check prices on Andersen RV Leveler System
Features:
10 blocks per pack
Modular designed levelers for durability
Easy to set up
Can support from 30,000 lbs to 40,000 lbs weight
The Tri-Lynx 00015 Lynx Levelers is one of the top-rated heavy duty RV leveling blocks. Like Camcos, the Tri-Lynx RV leveling blocks use an interlock system for added stability and support. It also comes with 10 pieces per pack, so you'll have more than enough leveling blocks to level your RV.
Click here to check prices on the Tri-Lynx Levelers
Features:
Can hold up to 35,000 lbs
Durable and non-slip design
Easy to use
It comes in 2 Blue Chocks, 2 Non-Slip Mats, 1 Carrying Bag
The perfect RV leveling blocks dual wheels.
Kohree Camper Leveler checks all the boxes. This kit comes with a pair of non-slip mats and two blue chocks, which provide extra stability to your RV tires. It comes in a curved design, so you do not need to cut it compared to the traditional flat blocks. This makes it ideal for RV leveling since the curved surface can fit any wheel size. And, like other RV leveling blocks, these camper levelers can hold up to 35,000 lbs of weight!
Click here to check prices on the Kohree Camper Leveler system
Features:
Versatile design
Ramp functionality
Stackable and durable design that can hold up to 40,000lbs
Compact size
Joining our best leveling blocks for RV, the Valterra Stackers Multi-Use RV Leveling Pads are another excellent option for your campervan. These pads function as multi-use levelers, and jack stands, and tongue wheel support. At first glance, you wouldn't think these pads can hold up to 40,000 lbs, but rest assured, they do! Because of their versatility and compact size, they make them a great addition to any RV setup.
Click here to check prices on the Valterra Stackers
Final Thoughts
Safety comes first before anything else when it comes to RV travel. To learn more about RV security, check out my 10 RV Safety Mistakes NOT To Make blog post.
When choosing the right RV leveling blocks for your vehicle, consider the size, weight capacity, and overall design of the blocks. The options listed here are some of the best in the market but always read up on reviews before making a final decision. And don't be afraid to ask any questions you may have here!
Happy travels!