Disney Springs can be a fun place to visit during your time at Disney World. After spending 2 different days there, we wanted to share what we think are the best things to do at Disney Springs with you.
Now, if you're planning a trip to Disney World on a budget, you must include some time at Disney Springs.
Why? Well, because it's free to visit and free to park!
One more quick tip if you're still in the planning stages, decide what to bring on your Disney trip before you arrive or plan to shop at Disney Springs for anything you forgot.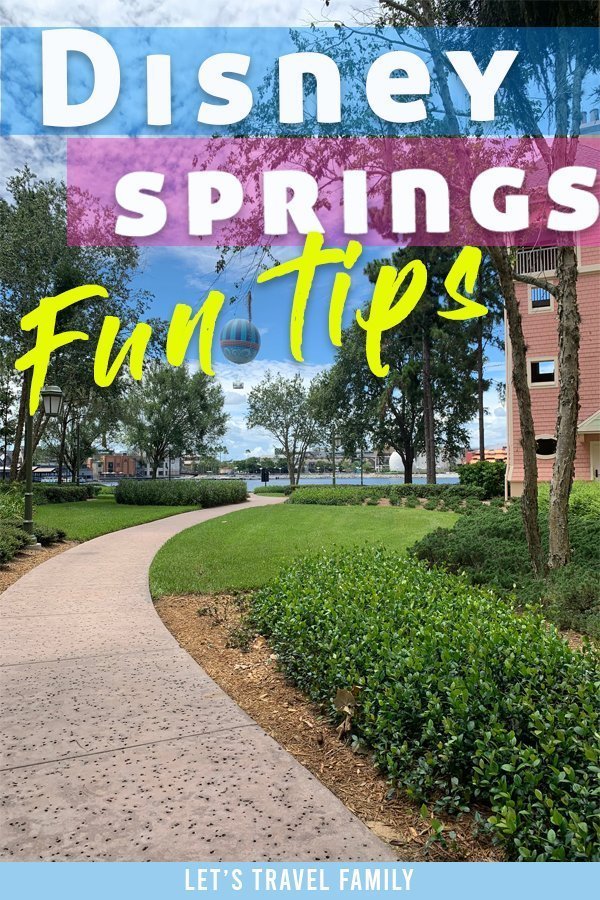 THIS ARTICLE MAY CONTAIN COMPENSATED LINKS. PLEASE READ OUR DISCLAIMER FOR MORE INFO. THIS POST WAS WRITTEN BY JILL GREISING-MURSCHEL, A FAMILY TRAVEL AND RV LIVING EXPERT.
The Best Things To Do At Disney Springs
Disney Springs is a great place to visit, especially for those of you who want to take your kids on a wallet-friendly adventure. Aside from our Magic Kingdom in Florida, we also visited Disney Springs last winter TWICE.
From Disney shopping to a wide array of entertaining activities, Disney Springs just screams FUN!
There are many activities and fun stores to visit it's almost impossible to find the best ones. But from our experience, here are the best things to do in Disney Springs.
1. Visit the Coca Cola Store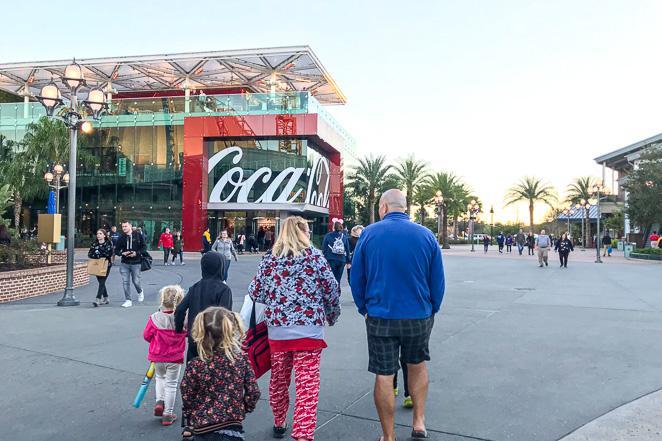 Among the many restaurants in Disney Springs, we loved the Coca-Cola Store!
Visit and take a picture with the life-sized Polar Bear there like we did. It's a nice remembrance for the kids!
You want a good view? Visit the rooftop beverage bar which offers a panoramic view of Disney Springs. We sat on the open-aired rooftop deck of the coca-cola store and were able to try different drinks!
2. Watch or Ride a Hot Air Balloon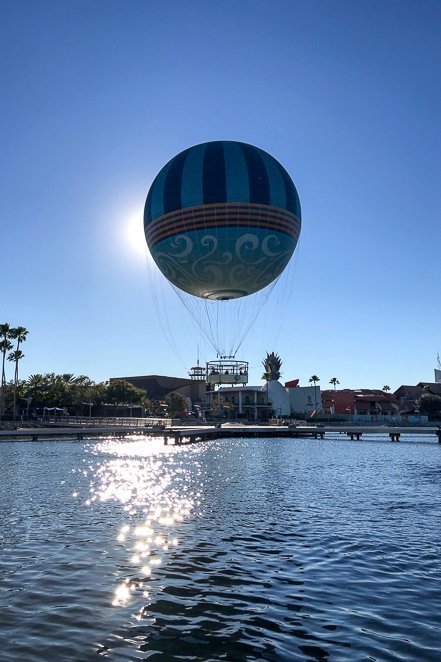 Enjoy the view from 400 feet over the ground with an 8-minute hot air balloon ride. Located in the West Side at Disney Springs, this attraction is open to all ages.
Watching the balloons is free! We watched the tethered hot air balloon ride but didn't go on it. The tickets can be bought in a first-come first-serve basis for $20 for adults and $15 dollars for children ages 3 to 9.
Just a reminder that maximum capacity depends on wind speed and only children over 12 years old are allowed to ride the balloon without an adult.
3. Take the Free Pontoon Boat Ride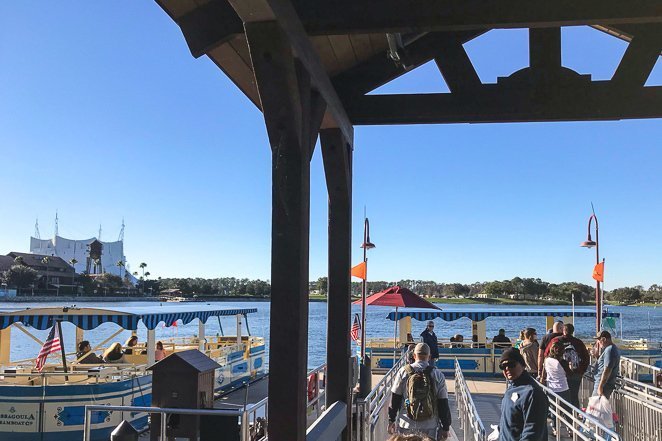 We took a Pontoon Boat Ride across the lake once and the best part? It's also free!
On the other hand, you can rent out motorized boats for a fee. It is kind of pricey, though.
But on the brighter side, a boat ride can give you a different type of view of the attractions in Disney Springs. Renting one is also a great option if you want to drive your own boats. Age restrictions on drivers depends on which boat you're driving with 12 years old for minimum age.
4. Check Out the Lego Store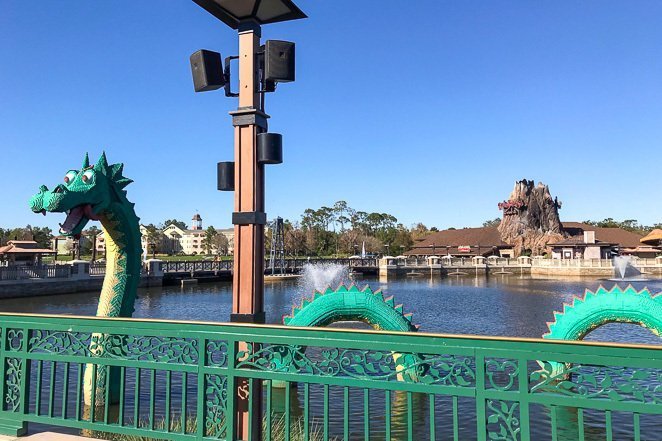 One of the top things to do at Disney World, check out the Lego Store.
Play with bricks and build your masterpiece in the Lego Store located in the Marketplace. Our son, Riley, loved checking the place out!
​The store has special features like the Pick-A-Brick Wall and play tables for everyone. There are also some larger-than-life Disney character displays you can take pictures with.
5. Visit the World of Disney Store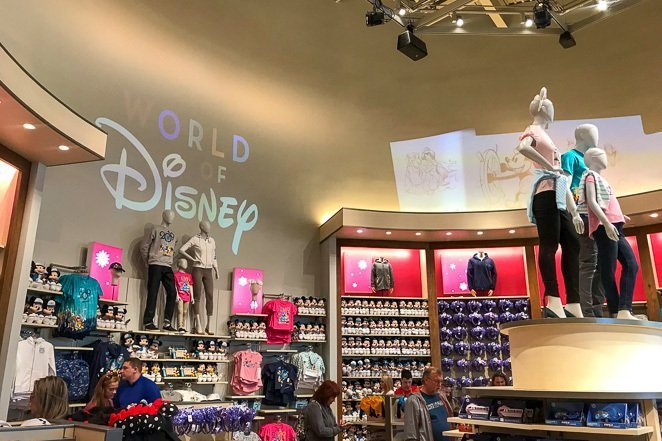 While Riley loved the Lego Store, our girls loved going into the huge Disney store with more Disney stuff than I've ever seen in one place before!
After its renovation, the World of Disney Store is back to supply any Disney fan with fun Disney World stuff! The store features several items for sale including plush characters and character headbands that kids will love to wear throughout the visit.
6. Eat at Splitsville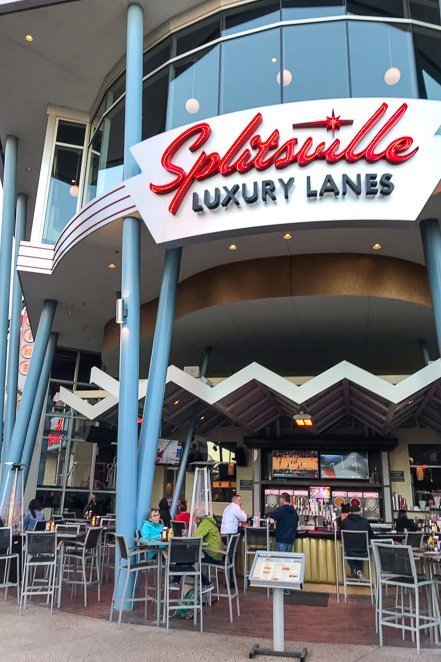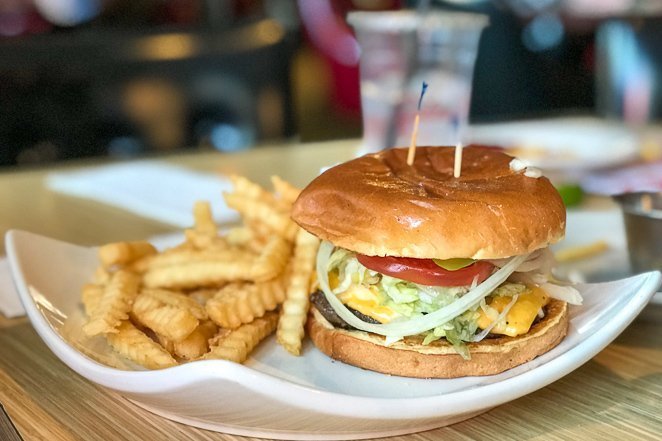 ​Can't decide if you want to go on your activities or take a break and eat first? Then Splitsville is perfect for you.
​When we looked for the best option from the many Disney Springs restaurants, we chose Splitsville.
We ate at Splitsville, which was a bowling alley as well as a restaurant. It was great because my aunt who was visiting was able to get a nice burger while Tony and I shared sushi and both were delicious!
​

7. Watch Live Performances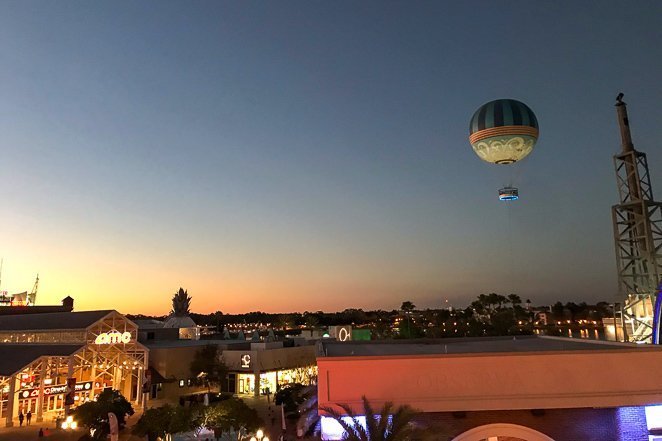 If you're dining in any of the restaurants in Disney Springs, there's a high chance that you'll witness a live performance, may it be singing or dancing.
Can't get enough of this type of entertainment?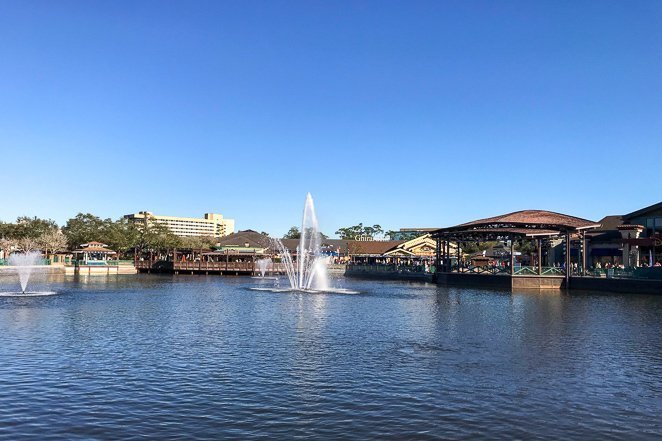 You can watch more free live performances in Disney Springs every day of the week. These special events mostly take part in Springs Overlook, Waterview Park, and Springs Overlook.
Keep an eye out for these acts because watching is definitely one of the best things to do at Disney World.
What's in Downtown Disney
You might be asking — what is Disney Springs?
Previously known as "Downtown Disney", the place was called Disney Springs after its magical makeover. Some Downtown Disney activities stayed and many were added.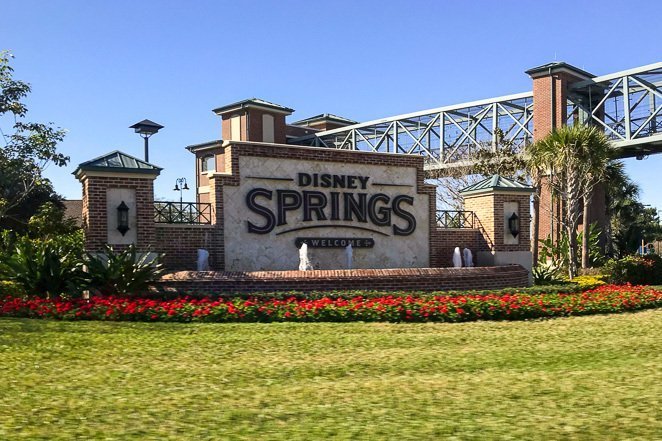 Do you like to find free things like we do? Disney Springs is the perfect place for you!
The place is completely free to visit. Even the really nice parking garages are free!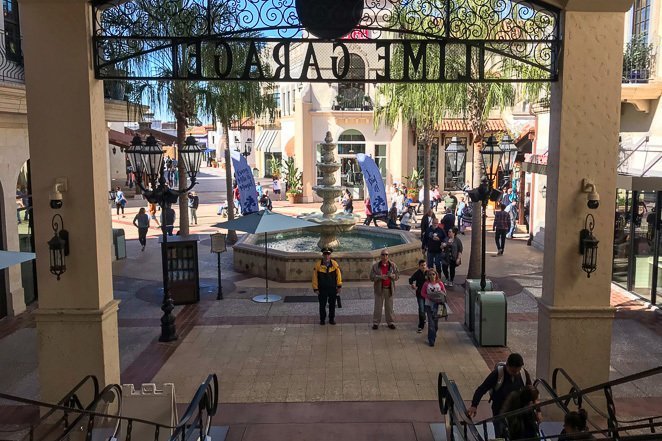 You can choose to venture in any of the four districts. Shop for fun finds in the stores or stay in the rainforest cafe Disney Springs Marketplace, take part in Downtown Disney events in The Landing, visit more Disney springs shops in the Disney Springs Town Center, or peek at the exhibitions of Disney things at the West Side.
Where is Disney Springs
When we hear the word "Disney" in a place's name, we ultimately think of the theme parks. Disney Springs Florida is NOT one.
Admission is free because this huge complex is actually an outdoor shopping mall!
The Disney Springs area is filled with fun entertainment. A lot of people are confused about the Disney Springs address but it is in the same spot as Downtown Disney Florida before, only renamed after the renovation.
You can visit the complex at the Walt Disney World Resort in East Buena Vista Drive, Lake Buena Vista, Florida.
Disney Springs hours are from 10 a.m. to 12 a.m. but hours for special activities vary.
Things to Do Near Disney Springs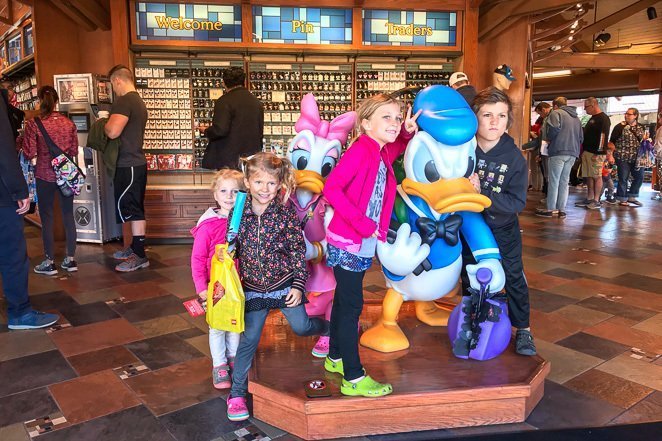 Orlando, Florida has a lot to offer aside from its Disney attractions. There are several things to do around Disney World. After your fun-filled day in Disney Springs, you can do one of these activities nearby!
1. Surrey Bike Rental
Take a breather and enjoy Orlando's streets on a surrey bike. There are available bike rentals especially around the Crescent Lake Resorts where pedaling is a popular activity.
2. Pirates & Pals Fireworks Dessert Voyage
This pirate-themed fireworks cruise is a great form of entertainment for the whole family. The fireworks are only one part of this voyage, other activities offered during the cruise includes Sweet Treats & Scallywags where you can party like a pirate and the recruiting for Captain Hook's Crew!
​

3. Join the Chip & Dale Campfire Singalong
Who can say no to campfires? Plan to stay at the Fort Wilderness Disney campground and join the campfire sing-along with friends!
​You can make s'mores and watch the Disney classics through the Campground Cinema.
I've also heard great things from friends of ours to camped at Fort Wilderness when visiting Disney.
​Disney Springs Accommodation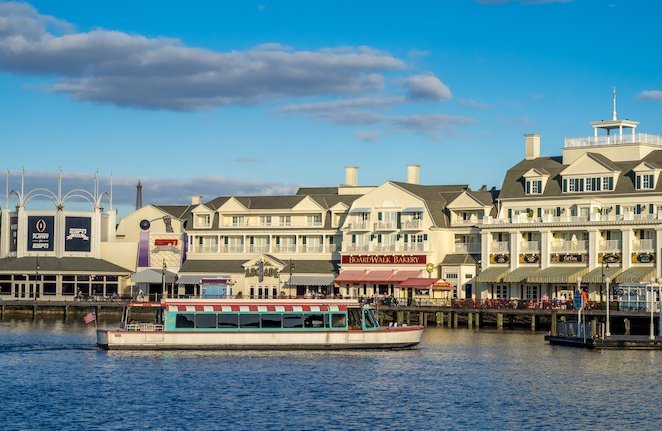 There are numerous Disney hotels and other accommodations outside the Disney Springs Area. Here are three of our recommended places to stay at for your Disney vacation.
1. Wyndham Garden Lake Buena Vista
As an official Walt Disney World Hotel, staying here on the duration of your Disney vacation can be more practical. Packages with other Disney activities are offered and more benefits are available if you choose this hotel.
​You can check their numerous amenities here.
2. B Resort & Spa
Do you want to stay somewhere relaxing after a long day of Disney fun? B Resort & Spa is the place for you!
​Another Walt Disney World Hotel, their main selling point is being a stylish lifestyle resort. They also have their signature bedding package they call "The Blissful Bed". If you prioritize comfort, choose this.​Click here to learn more about the B Resort & Spa.
​

3. Holiday Inn
Neighboring the Walt Disney World resort entrance is the Holiday Inn and it recently went through a multi-million dollar makeover.
They offer shuttle services to Disney parks and Sea World and prides themselves for their tropically-landscaped outdoor sundeck.
This is the best option if your itinerary is mostly composed of Disney parks, you won't have to worry about the distance to your destination!
Click here to learn more about prices at the Holiday Inn near Disney Springs.
So, if you're looking for fun things to do near Disney World, then check out Disney Springs. It's a great place to visit for families, singles or couples really. And the fact that you can enjoy what it has to offer for FREE makes it better!
Don't think twice and make your Disney Springs itinerary now!
Related Posts:Find the best rides at Magic Kingdom and Fastpass tips herePlan a surprise Disney Scavenger HuntPlan a trip to Disney World on a budgetFlorida road trip ideas