Disney World is one of the best places to visit, especially if you have kids. It's often a dream vacation, yet planning a trip to Disney World on a budget can be challenging at times.
It doesn't have to be!
Here are some of the top tips for planning a trip to Disney World on a budget.
Tips For Visiting Disney On A Budget
Budgeting is an important step when it comes to vacations. I know that as a mom, I'm often looking for ways to save money and still visit our bucket list destinations. Even planning a Disney World vacation on a budget!
There are many reasons to create a budget, and planning a dream vacation is one of them. You can use things such as a budget by paycheck worksheet to help you on saving money for your Disney Trip.
To help you in PLANNING a trip to Disney on a budget, we listed 7 tips from picking your accommodation to which Disney World deals to check out.
THIS ARTICLE MAY CONTAIN COMPENSATED LINKS. PLEASE READ OUR DISCLAIMER FOR MORE INFO. THIS POST WAS WRITTEN BY JILL GREISING-MURSCHEL, A FAMILY TRAVEL AND RV LIVING EXPERT.
Set your Budget Before Planning
To avoid unexpected expenses and plan for a perfect Disney World vacation on a budget, it's best to set your budget for the whole trip.
This way, you can have a reference for every activity you decide to add to your itinerary.
Remember, it's better to underspend than overspend for a family trip!
If you're looking for other great tips for planning a trip to Florida on a budget, click here.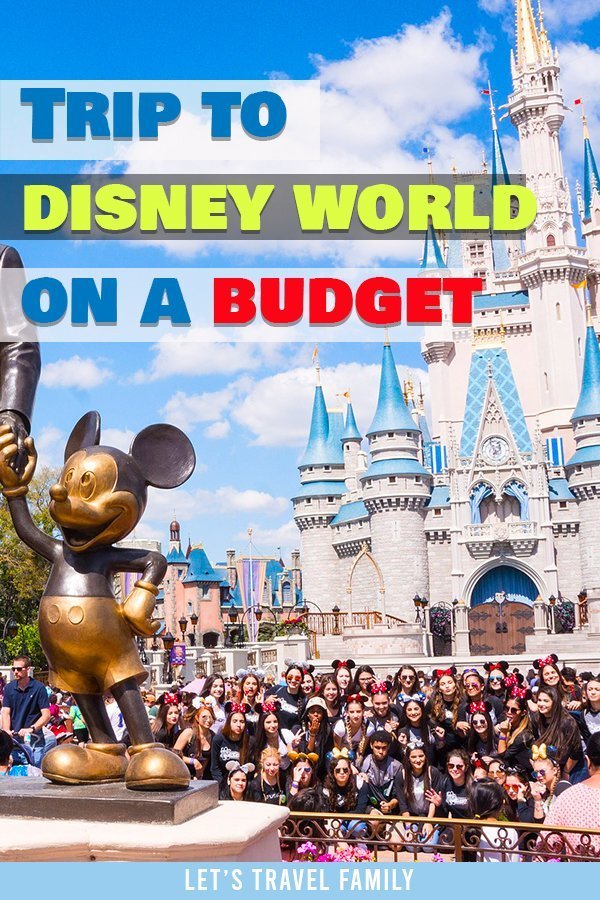 ​
Cheap Things To Do In Disney World
If you're planning a Disney vacation on a budget, you have to create a well-planned out itinerary. Because really, if you do things very spontaneously you could easily overspend.
But don't be afraid to plan in some exciting Disney experiences such as visiting a few favorite Magic Kingdom restaurants, if that's on your Disney bucket list.
Just plan it in and make sure it's in your budget ahead of time.
Here is a list of some fun Disney activities to make your trip wallet-friendly.
1. Visit Disney Springs
One of the best things to do at Walt Disney World is visiting Disney Springs. Previously known as Downtown Disney, Disney Springs is an outdoor shopping complex outside of the theme parks. It's completely free to visit and to park!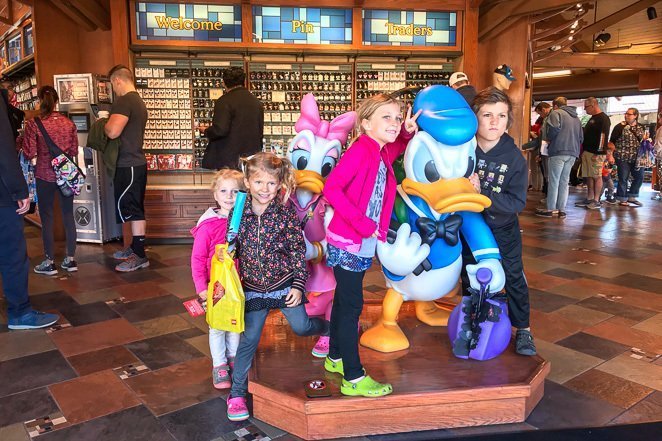 Our family visited last winter and saw how Disney Springs has a lot of fun activities to offer despite NOT being a park.
Read more on the free and cheap attractions you can enjoy on our tips on the best things to do in Disney Springs.
2. Stay in a single park the whole day
Pass up the opportunity to go park hopping and enjoy the whole day in a single park instead. Park hopping tickets can sometimes be a bit more expensive and limits your time to enjoy each of the parks.
Every park has a lot to offer, so you won't regret staying a whole day to explore one.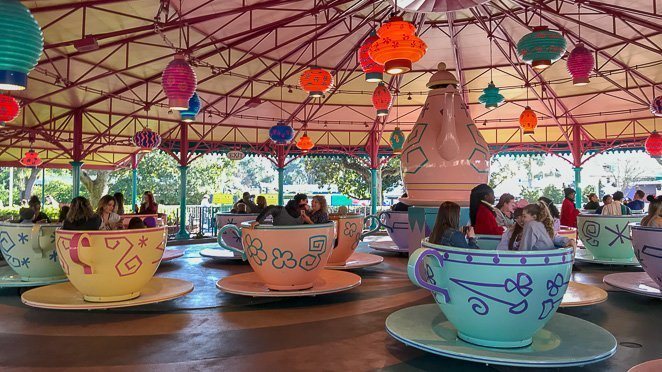 You can choose between Disney's Hollywood Studios, Animal Kingdom Theme Park, Disney's Magic Kingdom, and Epcot.
For the water parks, there are the Blizzard Beach Water Park and Typhoon Lagoon Water Park.
​Disney tickets also depend on which park on Disney Property you're visiting so make sure to choose where you'll have fun the most!
Bonus: Children under 3 years old get free entrance to all Disney Parks!
Among these, we've only visited Magic Kingdom. Read our takes on the best Magic Kingdom rides and other things to do in Magic Kingdom.
​

3. Go on a Scavenger Hunt
Another free activity can be finding hidden Mickeys around Walt Disney World. One of the fun things to do at Disney World, scavenger hunts are guaranteed to be fun, we even used this idea in revealing our surprise trip to Disneyland!
Just visit the Wilderness Lodge and ask for a Hidden Mickey Hunt guide, then you're good to go.
Use Discounts And Package Deals
Do you have a big family and worry that the tickets will be expensive? That was me when we were planning our trip, but I found out there are a lot of available discounts and packages that can help you spend less on Disney park tickets.
The first and best option is to go with buying these tickets through the accredited Disney discount program Undercover Tourist.
For example, here are discounted tickets for a 3 day pass to 3 different Disney parks of your choosing.
Or, if you DO want a park hopper option, then this awesome deal gives you 5 days visiting any of the 4 Orlando Disney Theme parks, within an 8 day window, as a hopper pass. That means you can go two 2 parks in the same day and only use up 1 of your days. You still have 4 days left! This is a HUGE savings.
Here are some other great tips to help you find the cheapest way to go to Disney World.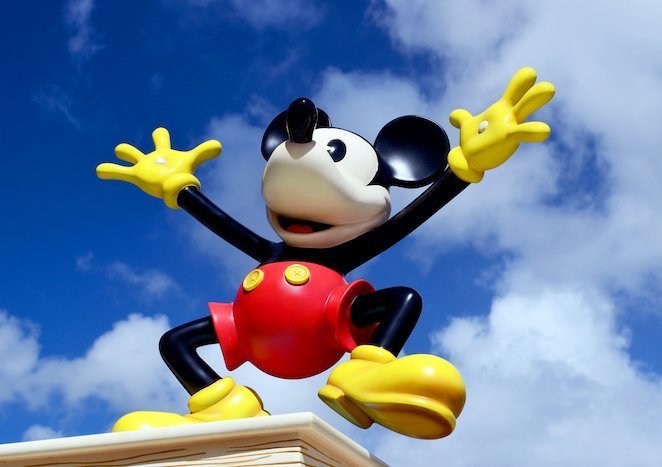 1. For kids
Disney ticket prices vary. Children under 3 years old can enter the parks for free and ages 3 to 9 have cheaper ticket prices than the regular adult prices.
2. For military families
​For military families out there, Disney has several discount opportunities for you!
Military Disney tickets are discounted in parks, cruises, and Disney World Hotels. Just don't forget to bring your IDs to enjoy these promos.
3. For Florida Residents
​Disney offers 7 choices for pass tickets to Florida residents. These passes include admission to the 4 parks on the same day, like a Park Hopper ticket.
Like most discount promos, Florida resident Disney tickets also offer discounts to some Disney hotels, dining, and merchandise. To read more on their offers for Florida residents, you can visit their official site. ​
4. For Disney Vacation Club members
​Aside from special events for club members, Disney offers other incentives on tickets. Members are often allowed to purchase the annual passes that are typically for Florida residents.
Another plus? They have lounges for members! The Top of the World Lounge and Imagination Lounge at Epcot are fancy rooms exclusive to DVC members.
5. For longer stays
As I mentioned earlier, you can buy a 4 day Disney theme park hopper pass and get a 5th day free from the official Disney Discount website! This allows you to hop from any of the 4 theme parks each day that you use the pass, and you can use it for 5 days within an 8 day window.
Click here now to buy the passes!
6. Visit when it's less busy
To keep your Disney vacation on a budget, you can plan your trip around the dates when Disney has the least amount of visitors. We did this when we visited Magic Kingdom in January, and the previous year when we visited Disney Resort in California in September.
​When checking Disney's ticket prices online here, work your way to the calendar view of 1 day tickets and you will see that the least expensive days to visit are weekdays in September, January and February.
7. Buy tickets ahead of time online
Plan out your trip and buy your discounted Disney tickets ahead of time. We highly recommend using Undercover Tourist to book your tickets, as they are one the only accredited discount ticket companies supported by Disney.
Picking Accommodation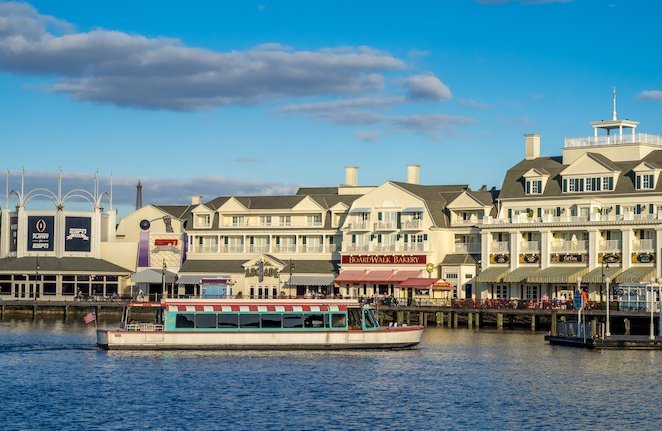 1. Walt Disney World Hotels
For accommodations during your Disney World trip, the best options are Disney hotels. Staying in one of the more than two dozen Walt Disney World Hotels can give you access to numerous perks that may actually save you a bit of money and time.
It's also convenient because their official hotels are strategically located near their parks and other attractions!
If you choose one of their hotels, you can have access on Fastpass+ which allows you to reserve time for attractions and rides 2 months earlier and let's you avoid having to wait in long lines at the parks.
​Who wants to wait in lines for rides? No one! As a guest at one of their hotels, you can enjoy the Extra Magic Hours of the parks too which allows you to enter parks earlier than other visitors on specific days.
​If you stay at a Disney Hotel, you won't necessarily have to rental car because they have Disney shuttles that will pick you up from Orlando International Airport and bring you to your hotel.
Click here to find the best Disney World Hotel deals.
​

2. Camping in Fort Wilderness
We have friends who visited Disney World and they told us about how they loved camping with their RV at Disney's Fort Wilderness campground. We even took a day and drove our van to visit them at their campsite. Can I just say that Disney knows how to create an amazing camping experience?!
Disney's Fort Wilderness Resort offers different amenities including full hookups for RVs, cabins at Fort Wilderness, laundry facilities, free boat or shuttle rides or any of the 4 theme parks, campfire activities each night, and the ability to see the fireworks over the lake each night!
The Best Time To Visit Disney World
Disney World tickets prices now vary depending on the demand that day. To grab cheaper tickets, avoid peak season at all costs. That means if you can avoid the time around Spring Break and Christmas Break, you might be able to keep the ticket prices down.
Some sites and vacation planners make crowd calendars to help you point out the days when tickets are cheaper!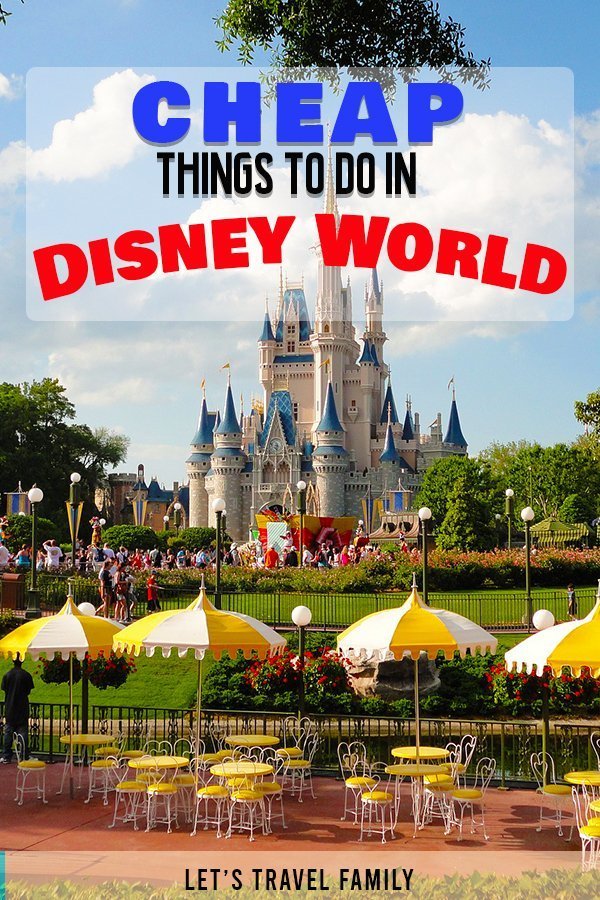 Pack Wisely
Buying merchandise and eating from the dining facilities inside Disney World can cost a bit much.
You can save quite a bit by bringing all the necessities. Outside food is allowed inside the parks as long as you don't bring in any glass! We forgot that on our way into Disneyland and had a glass bottle of kombucha in our cooler pack. Oops!
Check out our ultimate list of ideas on what to take to Disney here.
​

Ask A Disney Vacation Planner
If you're still not sure if your planned vacation will be the best it can be, you can consult a Disney Vacation Planner. Travel agents can make the planning process so much easier and time efficient.
​They can also offer Disney World packages that may fit you.
Check out Emily with Sun Sister's Travel as I can personally vouch for her and her great travel planning skills! Tell her Jill and Tony sent you!
Many big vacations can be fun without overspending!
If you're on a budget, don't worry, there will always be other ways where your trips can be cheaper. Just focus on the fun you'll have when you visit Disney World!
What do you think of these tips? Were they helpful? Tell us in the comments below.