Have you been hoping to plan the ultimate road trip in Florida? If you want to give The Sunshine State a visit, then keep reading to learn how a Florida Road Trip can be a great way to explore and see so much of what Florida has to offer.
Think beaches, amusement parks, historical towns, and exciting nightlife, there's no other state like Florida.
Florida offers so many great opportunities for a vacation, even budget-friendly ideas. A road trip is one of them.
Florida Road Trip Ideas
We visited a lot of Florida's best destinations and can't help but fall in love with the state. As a full-time RV traveling family, we have visited Florida three times. From a road trip to Florida experience to then travel around Florida for several months over two different winters.
Then in 2021 we took a Spring Break trip to Florida and rented an SUV and enjoyed a visit to Venice Florida, Fort Lauderdale Florida, and then took a Miami to Key West drive and explored the Florida Keys for the third time in five years.
With our experiences and insights, we wanted to make this guide to help you enjoy the ultimate road trip in Florida.
Florida Theme Parks Itinerary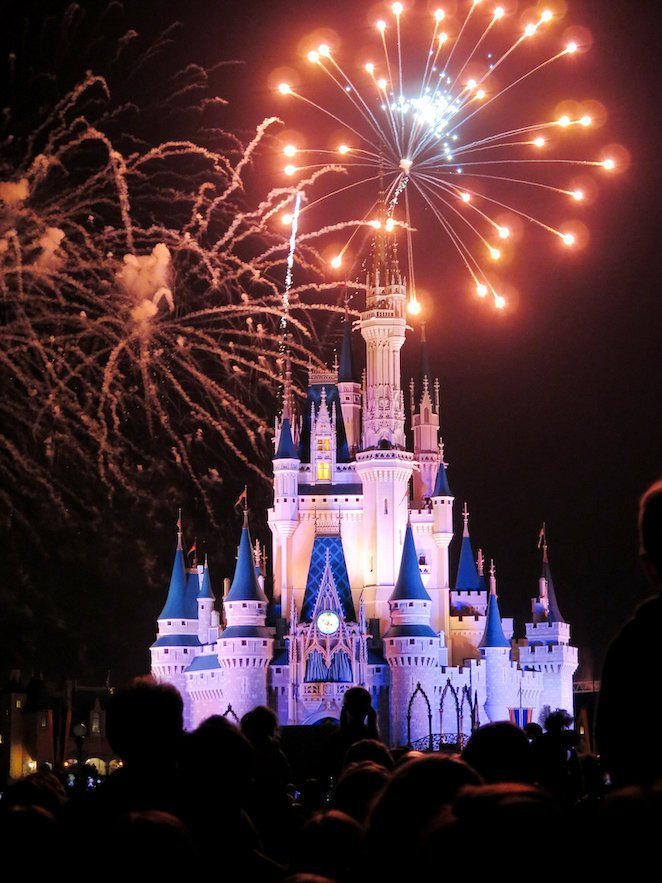 For some great Florida vacation ideas, here's a family-friendly itinerary we made specific to visiting the many Theme Parks that Florida is famous for. Some of the best places to vacation in Florida are the theme parks.
Disney's Magic Kingdom in Orlando
Florida has a lot to offer when it comes to family fun. Do you have kids on your road trip with you? Then you should visit Disney's Magic Kingdom in Orlando Florida.
The 'original Disney World' is a classic family destination. During our visit, we enjoyed the best rides at Magic Kingdom and spent a full day in the park. The parade in the afternoon and fireworks at the end of the day were highlights of our time at Disney.
Disney has so much to offer from great food to fun shows. Oh, and the park that can be enjoyed by all ages!
Honestly, if you are looking for one of the best fall vacations in the US, we list Disney World as number 13 on our list. It's the least busy that time of year and it's not too hot either!
Disney Springs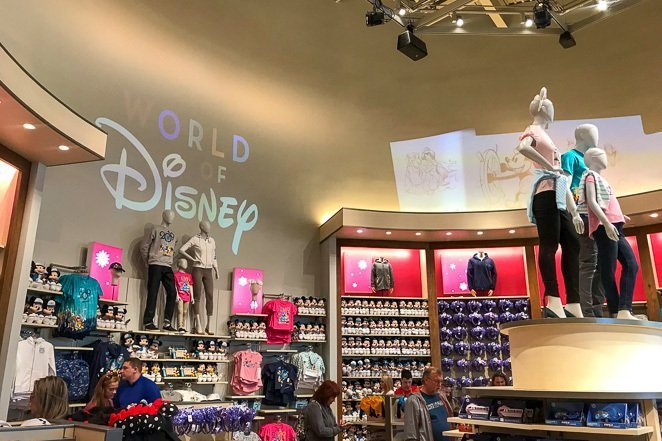 For a free and great shopping experience, plan to spend an afternoon walking around Disney Springs. With covered and free parking and almost daily bands playing at the bandshell, it's a great budget-friendly way to spend a day near Disney World.
Legoland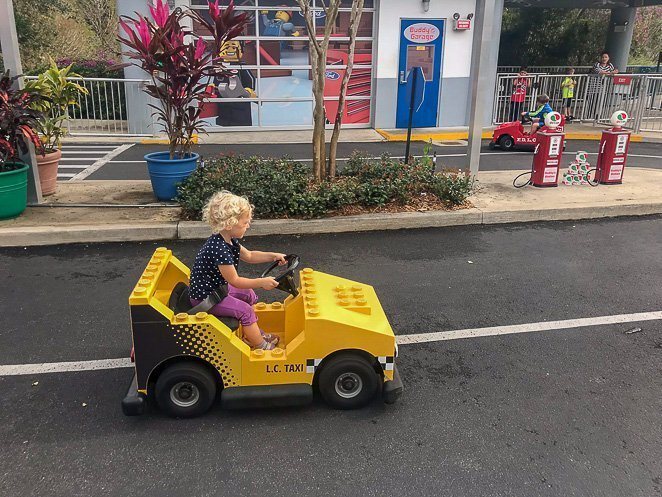 Legoland Florida is just a 40-minute drive from Orlando and a fun park to visit with shorter lines and fun rides for the kids. We listed our best Legoland Florida tips and tricks here to help you plan out your visit.
Legoland is a great place to visit, especially if you have some toddlers with you. Even if you bring the older kids, you don't have to worry because the park also has some roller coasters and thrill rides.
It's impressive how it's so mom-friendly too. A nursing and changing room is even connected to an indoor play area.
Other activities include shows that are available for your whole family's enjoyment like the Pirates Cove Waterski Show, 4D- Movie showings, Character Meet and Greet, and Pharos Revenge Play Structure.
The best time to visit is during January or February weekdays.
Universal Studios

Florida
Have you always dreamed of enjoying a butterbeer in Hogsmeade and living as a wizard for a day? You can do that in Universal Studios Orlando.
Universal Studios is a known as one of the most popular theme parks in Florida. Aside from Harry Potter World and all the many rides, the park also offers live shows for every guest to enjoy.
Check out these Universal Studios tips and tricks when planning a visit.
Florida Beaches Itinerary
The best road trips in Florida have to include some of its infamous beaches!
Enjoy a vacation with your whole family by spending some time at the beaches we'll mention below. Florida day trips can be made from just about anywhere in the state to a beach, it's that easy to find beaches.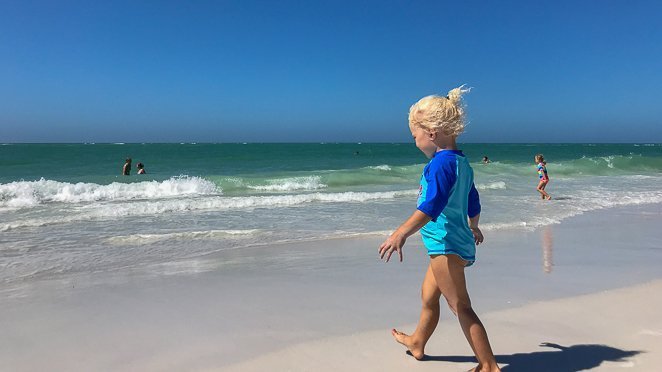 Smather's Beach
We visited some of the best beaches in the Florida Keys and I have to admit, Smather's Beach in Key West was my favorite.
Aside from the advantage of being near the airport, there was also plenty of free street parking. The beach also has the soft sand that we all look forward to during our beach escapades.
Bahia Honda State Park's Beach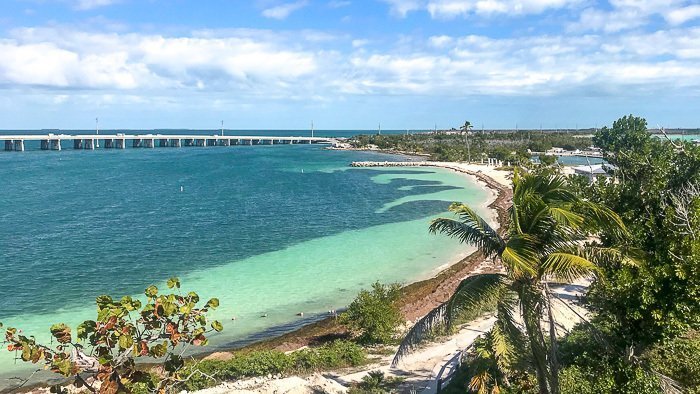 One of the beaches we really loved in our Florida Keys visit with our kids is the Bahia Honda State Park's Beach.
This beach, like Smather's Beach, has bathrooms and super white soft sand. Honestly, if you are looking for amazing photos in the Florida Keys, then head to this beach so you can take photos with the old bridge in the background.
South Beach Miami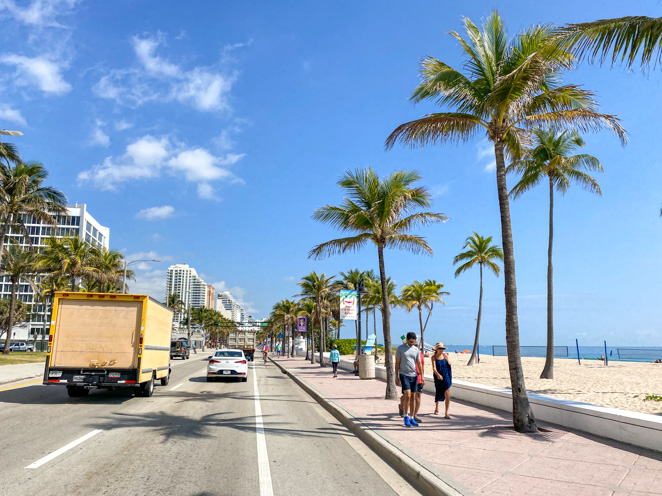 Famous even to non-Americans, South Beach is one of the most popular tourist spots in Miami, Florida.
With its lively nightlife, it is known as a trendy place for anyone's getaway trip.
Art Deco Architecture is also a big contributor to the place's fame.
Overall, the ambiance here is great, just know that it'll be hard to find a time when South Beach is not too crowded.
Siesta Key Beach
The first one on our list of things to do on the West Coast of Florida is visiting Sarasota's powdered sand beach.
It has the softest and whitest beach sand among the many beaches of Florida so it surely is a must-visit! Fun fact: this beach's sand is actually 99% quartz from the Appalachian Mountains.
A city filled with cafes, shops, and dining choices is just a short walk from Siesta Key.
Additional Florida Beach Ideas
There are SO many beaches in Florida, that sometimes it can be hard to choose. You could take a relaxing trip to Navarre beach or an exciting Miami beach vacation. Or, combine several beaches and make it a full week's worth of beach hopping!
Exciting Water Activities
A family road trip near the beach is not complete without some water sports and activities. A Florida road trip from Miami will probably not be enough for a vacation, add some spice to it!
Driving the Florida Keys can give you a peek at the best water activities we experienced in Florida. Some of these activities can also be done in Key West. Check the list we made of our top water activities!
Jet Skiing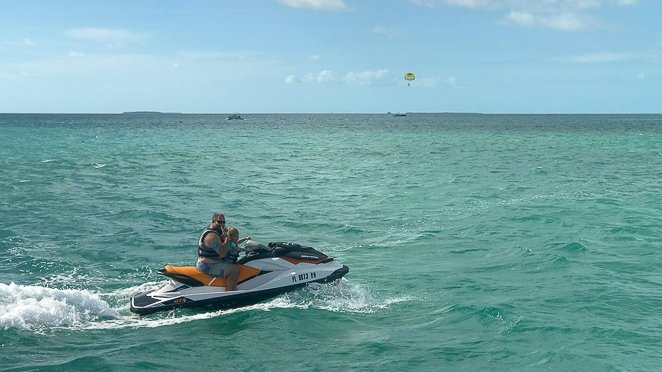 One of the fun things to do in Key West is to go jet skiing. And if you want to do it again but you've left Florida Keys, you can find jet skiing on almost any coast of Florida offered.
It's one of our kids' favorite activities and seeing the dolphins made it even better when we were in Key West, Florida.
Watch Marine Life
Aside from the occasional sightings during other water sports, you can watch them on purpose in the Florida Keys when you ride the Glass Bottom Boat Tour in John Pennekamp State Park. Or, take a dolphin cruise on the Gulf coast of Florida in the Fort Myers area.
Parasailing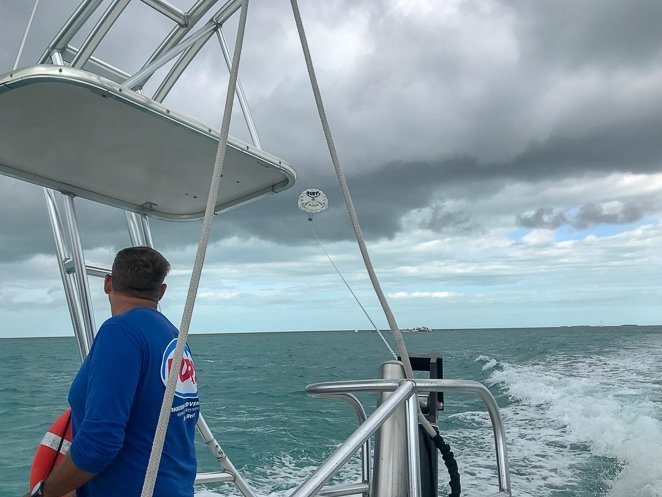 Something on my bucket list that I was able to cross off while visiting Florida was parasailing! There are many opportunities but we saw it the most in Key West or in Fort Myers, Florida.
Snorkeling
Snorkeling can be a really fun way to get out into the ocean for a bit. Yet, if you have young children it can also be a little challenging if the waves are high. So find some calm water to practice in. We found some beginner snorkeling opportunities in the Keys and other parts of Florida.
Kayaking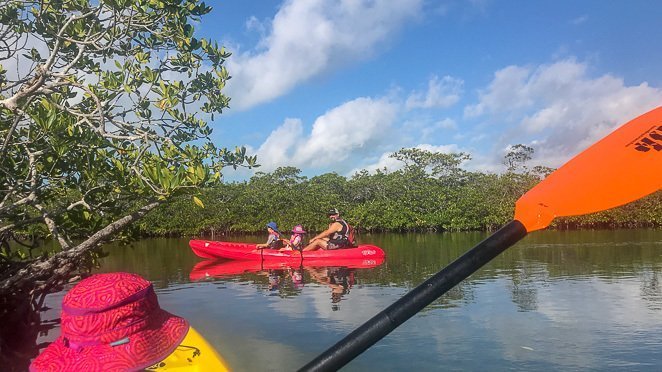 One of our favorite activities that we loved to do with our kids in the Florida Keys was kayaking at John Pennekamp State Park.
We worked our way through the calm waters and Mangrove trees and saw some beautiful sights. The kids talk about the experience all the time!
Another great destination to Kayak in Florida is near Crystal River where you can be near the Manatees.
Scenic Drives in Florida
Most of the coastal Florida cities can offer beautiful scenic drives which can make for some fun day trips in Florida.
Among the several enjoyable routes, here are some of our suggested road trip Florida plans!
Florida Keys Overseas Highway Road Trip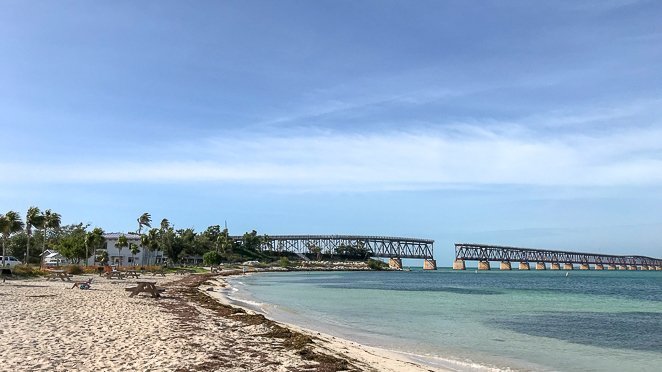 Aside from its beach activities, a Florida Keys Road Trip can be such a beautiful way to see the Keys. I suggested that you take a Miami to Key West road trip which includes 42 bridges.
Start by renting a car in Miami, Florida, or using your own. Then drive South to Key Largo, Florida. This is the first 'Key' in the Florida Keys. Take a stop anytime as you work your way further south into the Keys.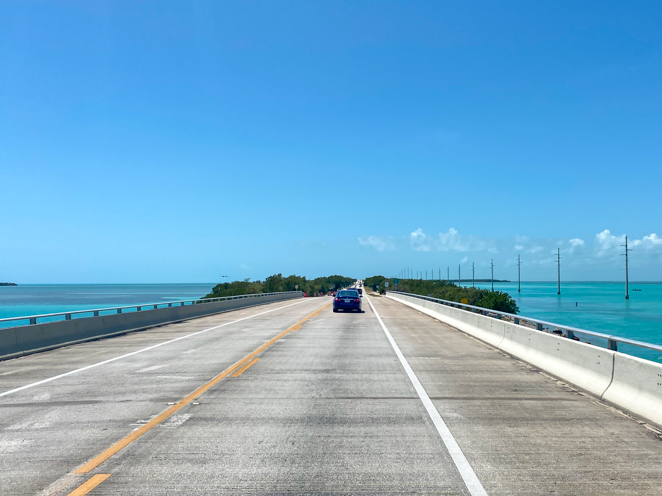 You can drive over the infamous Seven Mile Bridge which connects Islamorada and Key West. Island mangrove trees and clear water will accompany your trip on this long bridge.
This is also popular as a Key West Road Trip route. This scenic drive cannot be missed if you want a full experience of a road trip in the USA.
Southern Florida Road Trip
If you want to get to Naples, Florida from Ft. Lauderdale or Miami, then take this route and enjoy what Southern Florida has to offer.
Spontaneous routes like this can make your road trip much more exciting and can even give you better views of the surroundings so try it on your next trip. On your way, you can stop and visit Everglades National Park, the only National Park in Florida.
Enjoy some of what Naples, Florida has to offer for your family.
St. Augustine to Miami Road Trip
Start this road trip in Northeast Florida in the city of St. Augustine Florida. A very historic city that you don't expect to see in Florida.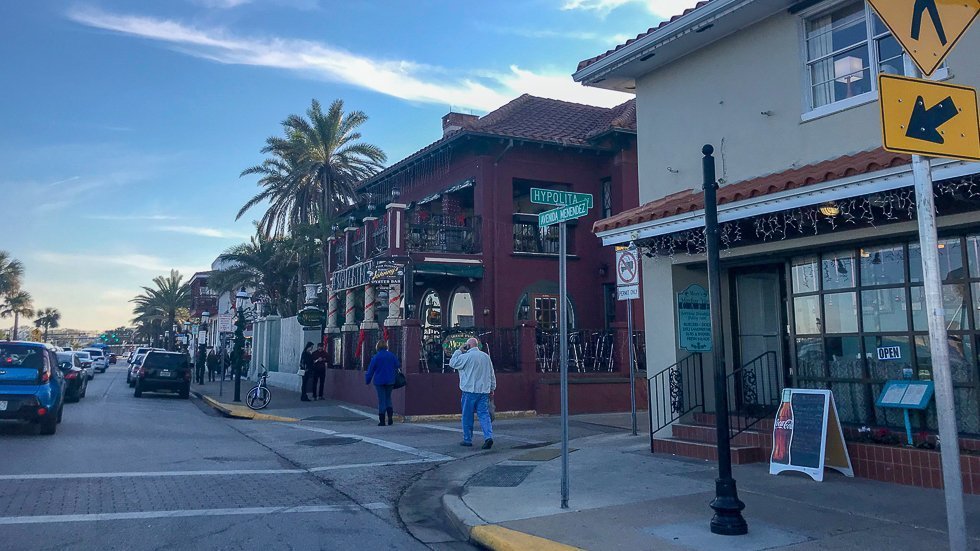 Visit Castillo de San Marcos for a historic fort tour and then walk down St. George Street for some great shopping and good eats.
Follow Highway A1A south and make a few stops on your way to Miami, such as Daytona Beach, Palm Springs, and the Kennedy Space Center.
Plan Your Florida Road Trip
Road trips in Florida can be easy to plan or take spontaneously. Yet, it's great to have some ideas and that's why we hope these itineraries and tips help you to achieve the best Florida Road Trip.
For some more recommendations, you can check out our posts on other memorable places we visited when we were in Florida including St. Augustine and West Coast.
Or, read what to pack for your road trip here.
Do you think there's more to taking Florida Road Trips aside from what we listed? Tell us in the comments below.