The holidays are just around the corner, and you know what that means—Black Friday is almost here! We all love a good deal, and there's no better time to snag amazing bargains than on Black Friday. But what if I told you this year could be even more epic with the perfect Black Friday RV deal?
That's right! This post is all about helping you find unbeatable Black Friday RV deals to elevate your road trips and camping adventures. Whether you're an RV veteran or a new RV owner just dipping your toes into the wonderful world of RVing, there's something here for everyone.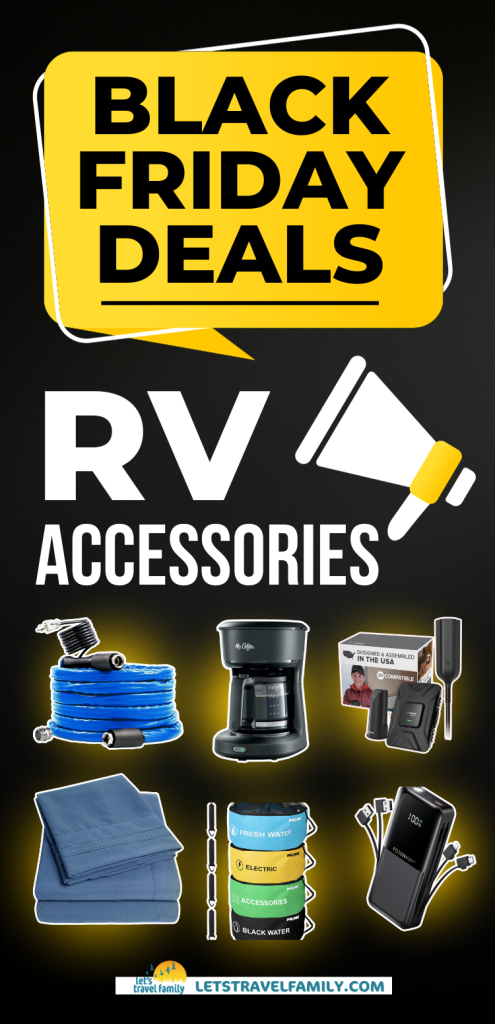 I'm diving into all sorts of RV accessories—from kitchen gadgets to tech marvels—that will make your journeys more comfortable, convenient, and downright fun!
THIS ARTICLE MAY CONTAIN COMPENSATED LINKS. PLEASE READ OUR DISCLAIMER FOR MORE INFO. THIS POST WAS WRITTEN BY JILL GREISING-MURSCHEL, A FAMILY TRAVEL AND RV LIVING EXPERT.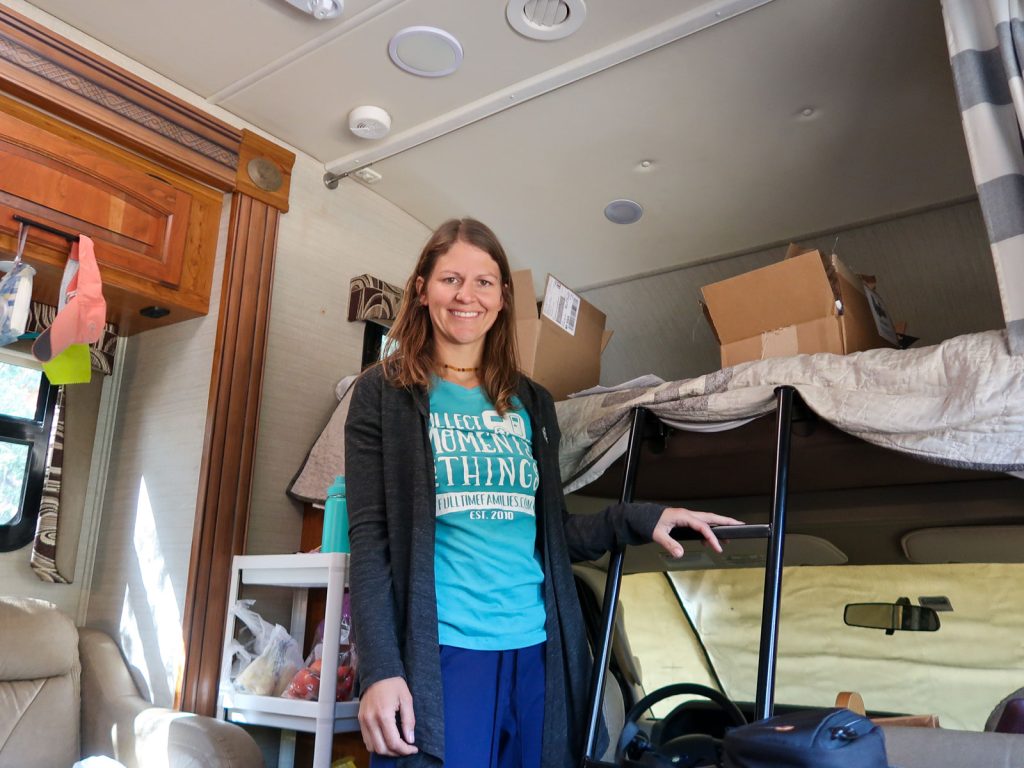 Why RV Accessories Make Great Holiday Gifts
Hey, let's face it, we all have that person in our lives who's notoriously hard to shop for, right? But if they happen to be an RV enthusiast or even a casual weekend camper, you're in luck this holiday season!
RV accessories make fantastic Black Friday camping gifts for a whole bunch of reasons. They're practical, versatile, and bound to bring joy to anyone lucky enough to receive them this holiday season. So let's dive into the best RV Black Friday deals in 2023!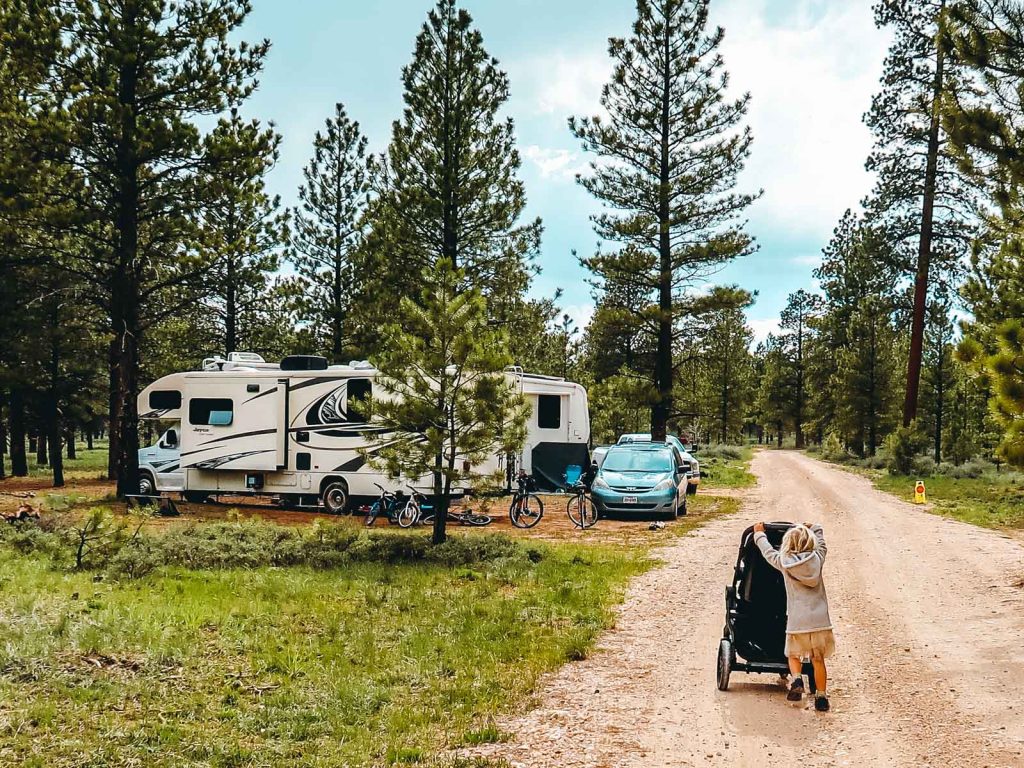 Types of RV Accessories for Black Friday Deals to Consider
Kitchen Appliances
– Kitchen knives with covers sale
– Compact coffee maker such as this great deal!
– Collapsible dish racks -Black Friday deal
Tech Gadgets
– GPS devices specifically for RVs such as this Garmin on sale!
– Wi-Fi extenders – WeBoost
Outdoor Gear
– This foldable Chair is a great deal right now!
Comfort Items
– Wilderness Matteress – 30% off!
– Patagonia Nano Puff Jacket – 40% off!
Tips for Scoring the Best RV Camping Black Friday Deals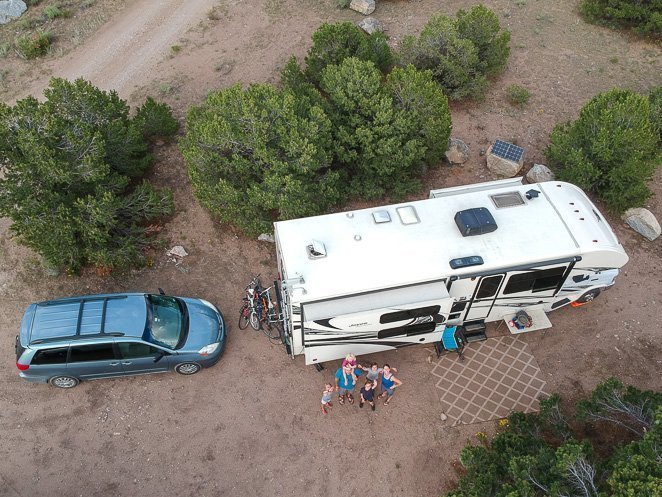 Rule number one for acing any camper Black Friday spree: preparation is key! Start by jotting down a list of the Black friday camping deals you're looking for. Try to make a wishlist and try to stick to it.
I've been researching regular prices so that I can update THIS blog post for YOU when I recognize a great deal. So be sure to bookmark this page and keep an eye out on Black Friday, as well as Cyber Monday for RV and camping Black Friday deals.
Top Retailers and RV Businesses to Keep an Eye On
– Amazon
– Walmart
Harvest Hosts – save 30% using the code HOLIDAYHH
Amazon RV Deals!
Here are some of my must-have RV accessories that you can score on Amazon for unbeatable Black Friday prices:
Eddie Bauer – Throw Blanket
It's winter season and that means it's time to bundle up! Whether you're snuggling up by the campfire or taking a nap in your cozy RV bedroom, this Eddie Bauer throw blanket is perfect for keeping you warm and comfortable. It's made with soft fleece material and comes in a variety of colors, making it a stylish addition to any RV interior.
All-new Ring Indoor Cam
For added safety on your RV trips, check out the Ring Indoor Cam. This compact security camera can be easily mounted inside your house to keep an eye on things while you're away camping. With its 1080p HD video and night vision capabilities, the best part is its two-way talk feature that allows you to communicate with anyone in your home remotely through the Ring app.
Baby Jogger City Turn Rotating Convertible Car Seat
Another safety item must have for those traveling with little ones, the Baby Jogger City Turn Rotating Convertible Car Seat is a must. This car seat rotates 180 degrees, making it easy to get your child in and out of the RV without any hassle. It's also designed with RAPIDLOCK base belt-tensioning technology for a secure and easy installation.
Ninja Air Fryer Oven
Are you searching for the best addition to your RV kitchen? Why no add a multifunctional air fryer oven like the Ninja Air Fryer. This compact yet powerful kitchen appliance can bake, broil, toast, and of course, air fry. Say goodbye to unhealthy fried foods and hello to guilt-free RV meals!
IRIS Medium Bin
A simple addition to your RV organization, the IRIS Medium Bin is perfect for storing small items like toiletries, utensils, or even snacks. Its stackable design and clear material make it easy to see what's inside and keep your RV clutter-free.
Before ending your Black Friday sale shopping list, make sure to include the Ninja BN801 Professional Blender. Ninja has always been a reliable brand when it comes to kitchen appliances, and their professional blender is no exception.
Whether you're making smoothies, blending ingredients for soups or sauces, or crushing ice for frozen drinks, the Ninja BN801 can handle it all. It features an impressive 1400-watt motor that powers through tough ingredients with ease!
All of these items are on a great deal this holiday season, so don't wait to add them to your RV must-haves list. Plus, they make great gifts for any fellow RV enthusiasts in your life.
RV Deals 2023
I hope you score the ultimate Black Friday RV deal! Remember, the holidays aren't just about snagging the best deals; they're about spending quality time with the ones you love.
So whether you're shopping for yourself or for someone special, have fun and try to keep the spirit of giving going. And what better way to create happy memories than by upgrading your RV life with some fantastic new accessories?
So, go ahead—share this guide with your fellow RV enthusiasts, make your lists, and get those shopping carts (virtual or otherwise) ready. Black Friday will be here before we know it, and we want to make sure you're prepared to make the most of it.
Additional Posts To Check Out