This Instant Pot Chili recipe is not only incredibly easy, but it's also delicious and perfect for a cool day. Our family has made this over and over for potlucks and times when we have guests over.
It's one of our most popular meals that we've cooked in our motorhome!
I've been writing on our blog for several years about RV living and camping tips, travel planning, tips on traveling with kids, National Parks itineraries and more recently some world traveling ideas. Yet, for several months now my 9-year-old daughter Lilya has shown a huge interest in sharing our recipes with you!
So, I told her why not write a blog post together where we share our FAVORITE Instant Pot recipe – Instant Pot Chili.
You see, we are currently traveling around Southeast Asia for a few months of world traveling while our RV is in storage back in the US.
What does that have to do with this amazing Chili recipe? Well, we miss our Instant Pot and our home-cooked meals!
The Thai food we've been eating has been amazing, but there's something great about eating your own meals that you've been cooking for years.
So let's get started. I'd like to introduce you to my daughter, Lilya. Take it from here hon!
Instant Pot Chili For RVing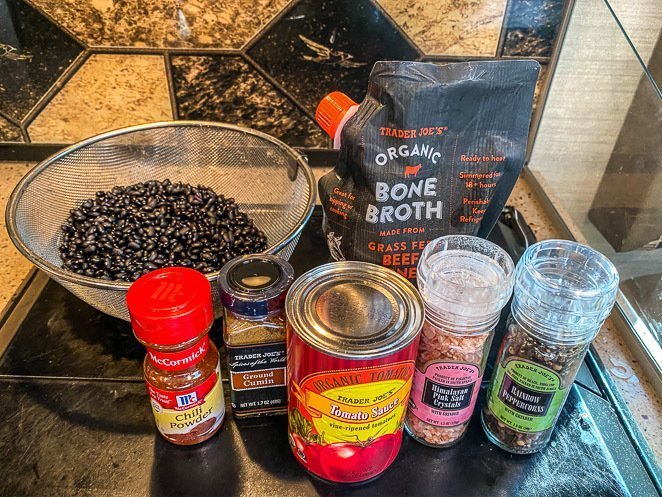 Hi, I am Lilya. I love this Instant Pot chili recipe so much because it tastes like home. Home means sleeping in my own bed, cooking our own food, and eating in our own kitchen.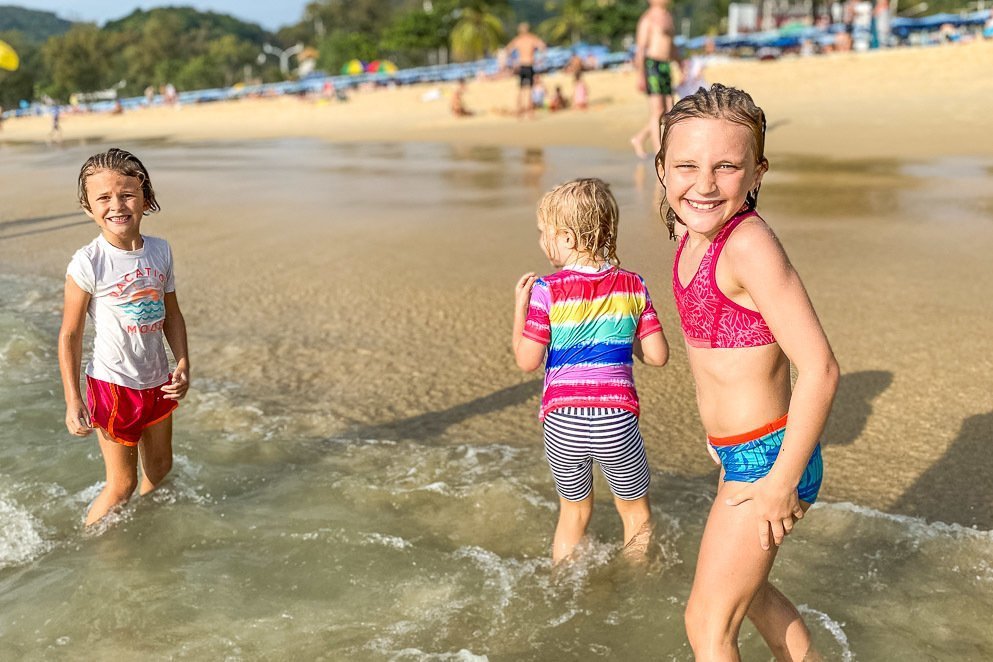 We are traveling the world because we wanted to see new cultures and try something new.
The first thing I want to do when we get home back to our RV is to make this recipe.
What Makes Instant Pot Chili RV Friendly?
This one-pot recipe is not hard at all. It is super RV friendly
Instant Pot Chili Ingredients
2 pounds of ground beef
3 cloves of garlic
1 yellow onion
¼ cup Chili seasoning
2 cups dried black beans rinsed
4 cups beef stock or bone broth
1 tbsp cumin
1 can 16 ounces of tomato sauce
½ tsp salt
½ tsp pepper
Toppings
Sour cream
Rice
Cips
Shredded Cheddar cheese
Hot sauce
Servings Made: 12-16 servings – enough to share with friends!
Cooking Instructions
Chop one yellow onion and mince three cloves of garlic and add them into the instant pot with the ground beef. Turn the Instant Pot on to 'saute' and brown the ground beef.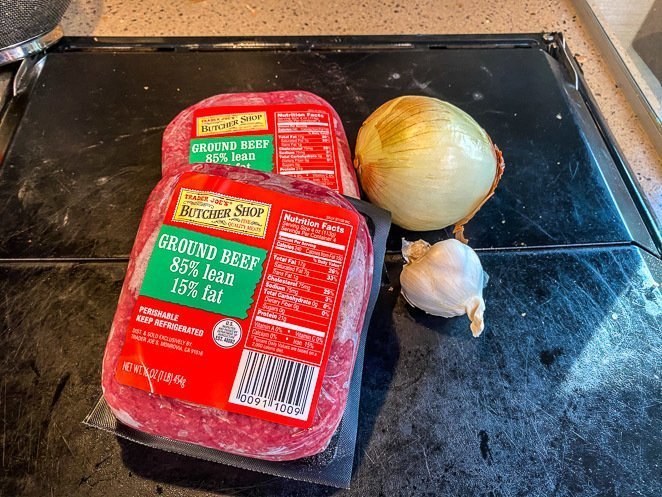 Once the beef is cooked, add everything else under 'ingredients' and put the lid on to seal it. Turn the Instant Pot setting to BEAN/CHILI mode and wait for it to pressurize.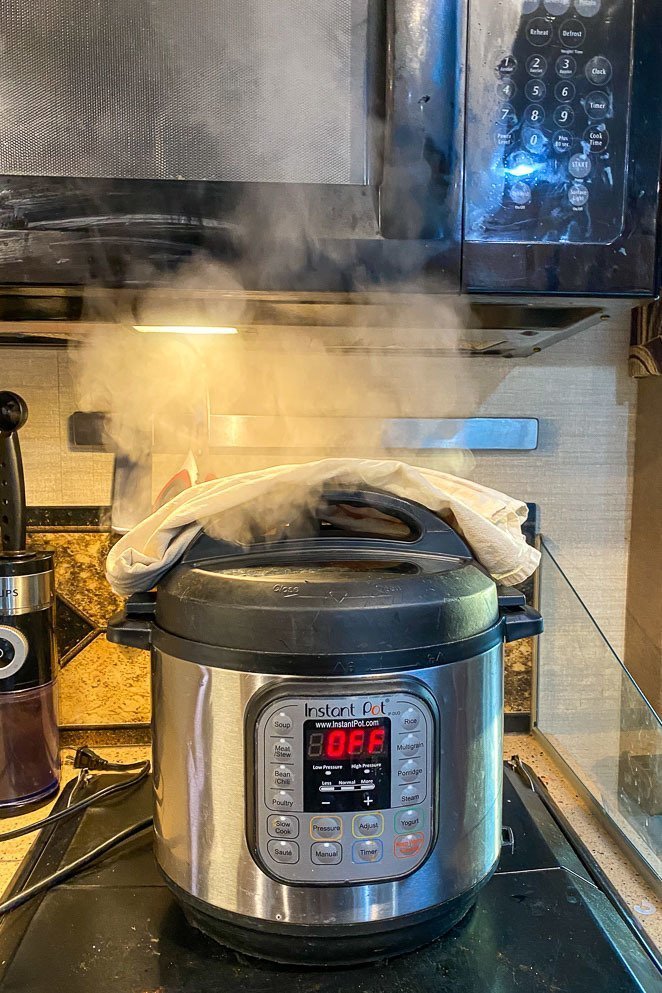 Once it's complete, allow it to do a natural release of pressure.
Serve it with any of the toppings listed above!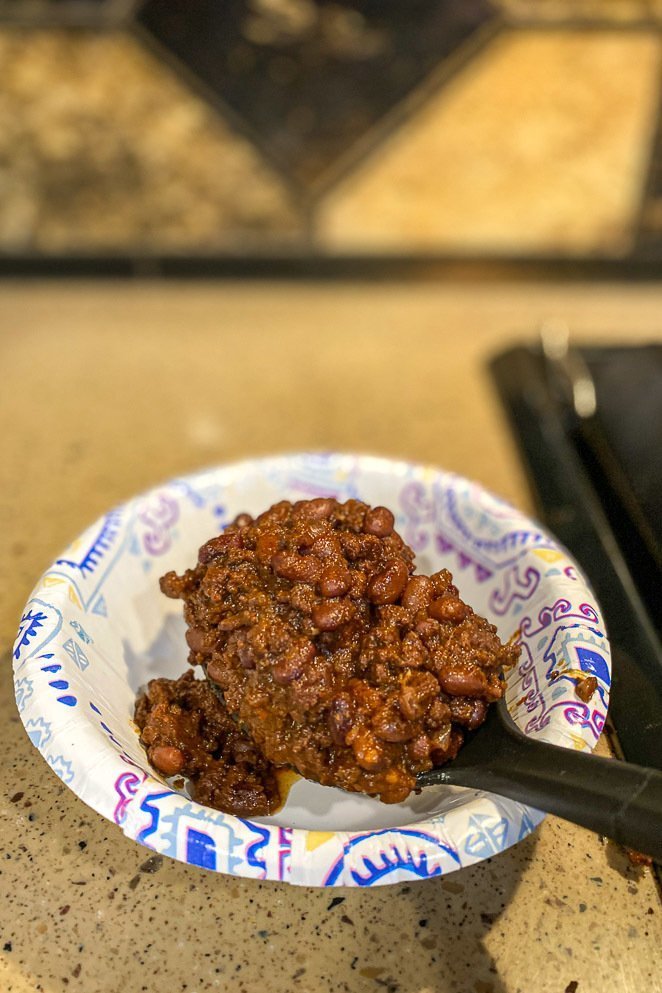 What did you think of the recipe? Let us know if you've tried to make and it and how it turned out!