Looking for some easy RV meals to help give you inspiration? When planning to do some RV cooking, it's great to have a go-to list of some 'tried and true' RV recipes.
That's why I reached out to some of my favorite food bloggers to help me come up with the best camping meals for families, including RV dinner ideas, crock pot camping meals, and even some vegan RV meals.
If you're RVing full time, then you may already keep a lot of the basic ingredients on hand. However, if you are looking for RV camping meals that work on your week-long road trip, then you'll need to be sure to have all the basic ingredients, cookware, and cooking camping utensils on hand.
Check out the top RV kitchen accessories that you'll need to have on hand before diving into one of these delicious camper meals.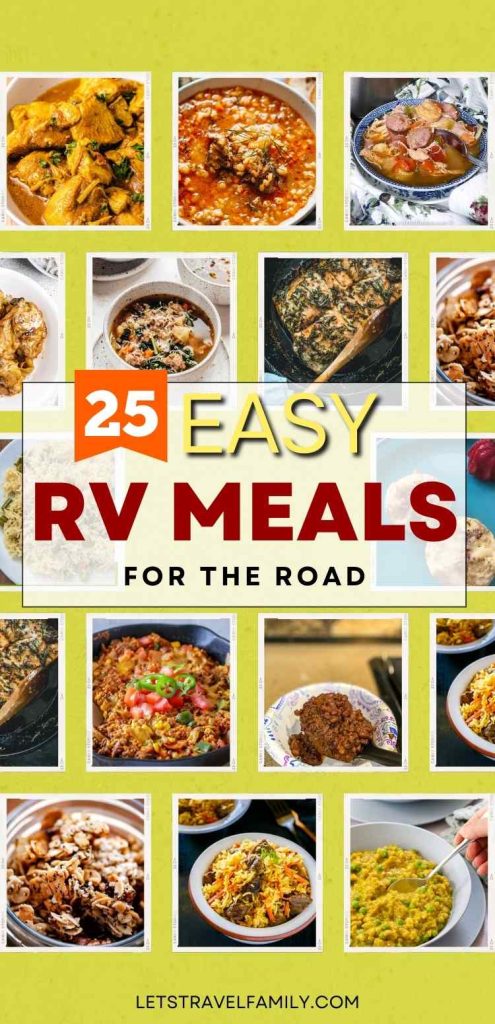 ---
A special shout-out and thank you to those who contributed to this post and gave me permission to use their photos!
THIS ARTICLE MAY CONTAIN COMPENSATED LINKS. PLEASE READ OUR DISCLAIMER FOR MORE INFO.
RV Camping Meal Supplies and Cookware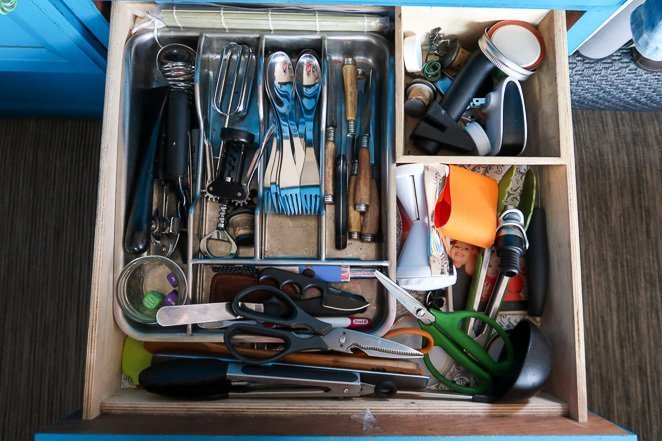 If you plan to take your RV out frequently, it will be much easier to buy RV-specific cookware and the best RV appliances and kitchen items rather than carry your favorite pan back and forth between your house and the camper. These are the RV kitchen items you should consider getting.
Related post: Best Dutch Oven For Camping
Basic RV Food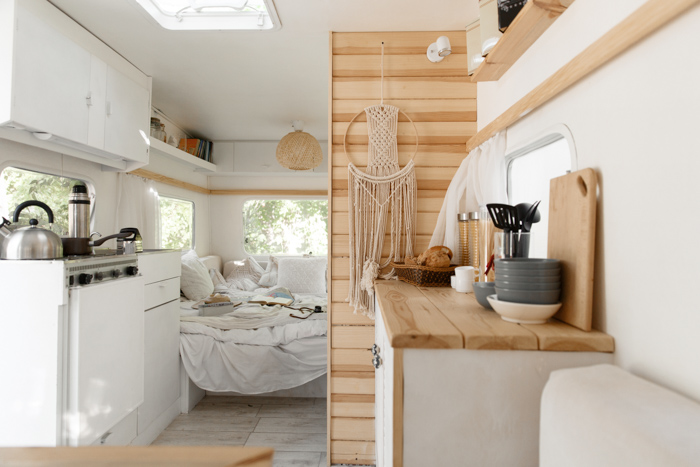 Easy camper meals require at least the basic food ingredients that you'll want to have in your RV cabinet. Make ahead meals for RV camping and those you whip up quick in your camper need to have some of these basics. Here's a quick list to get you started.
Avocado oil
Salt
Pepper
Butter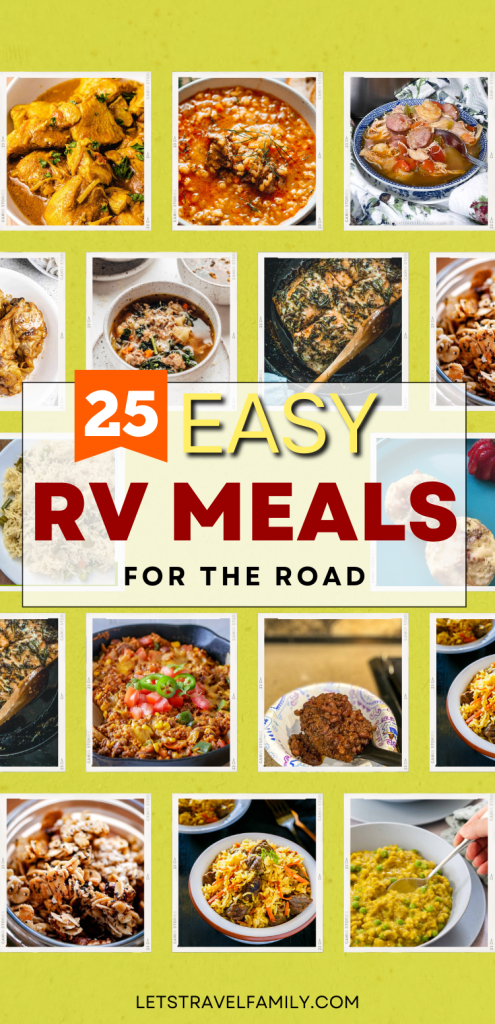 Easy RV Meals For Lunch or Dinner
Ready to hit the road and whip up delicious easy RV meals? Plan out your meals for a simple weekend away, or use some of these ideas to consider having Thanksgiving dinner in your RV!
Let's explore some lip-smacking RV recipes guaranteed to make your camping trips and RV traveling extra special.
Experience the bold flavors of Instant Pot Beef Barley Soup! With a mix of seasoned beef cubes and whole-grain barley, plus added veggies for crunch and sauerkraut as its secret ingredient, this nutritious dish is sure to please everyone's taste buds. And it only takes one hour in your trusty instant pot before you can start enjoying all these amazing flavors at once.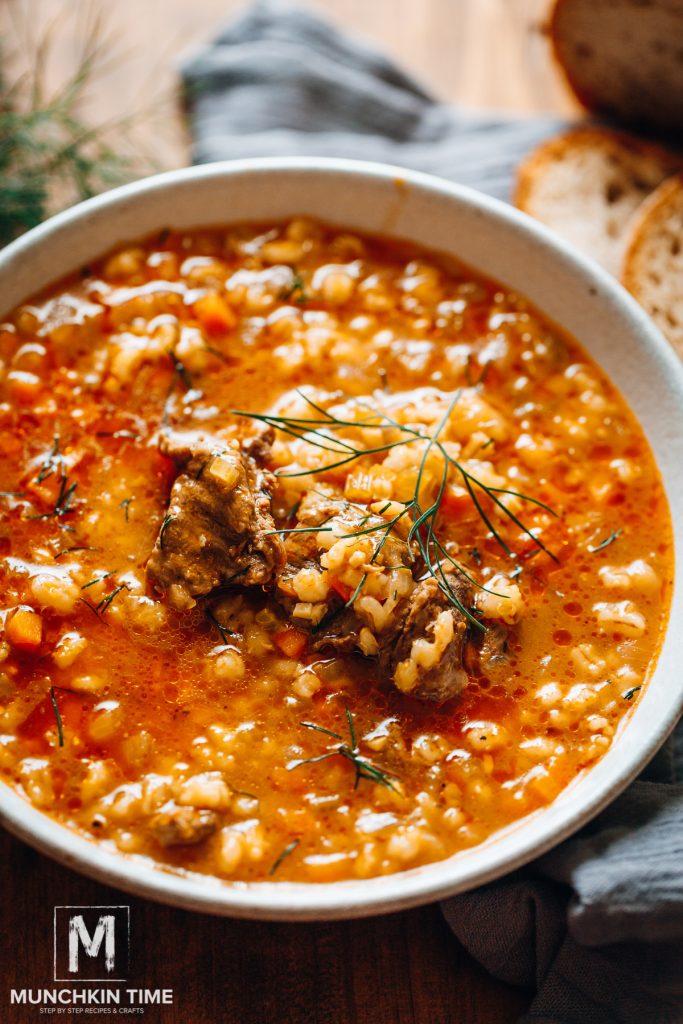 One of the most delicious RV camping dinner ideas is this one pot beef rice pilaf. Get ready for your taste buds to be tantalized – this one-pot meal is bursting with flavor! Basmati rice, beef, cumin, and saffron flavors blend together in perfect harmony.
As the broth simmers until silky tenderness, its incredible aroma will have you drooling before it's even served. Enjoy an amazing burst of flavors that perfectly complements each other mouthwatering bite!
If you're looking for a crowd-pleaser that is both delicious and easy to make, look no further than our family's famous Instant Pot Chili. Looking for some one-pan camping meals?
This has brought warmth to groups at potlucks and friends in our motorhome time after time. Great comfort food on those chilly days.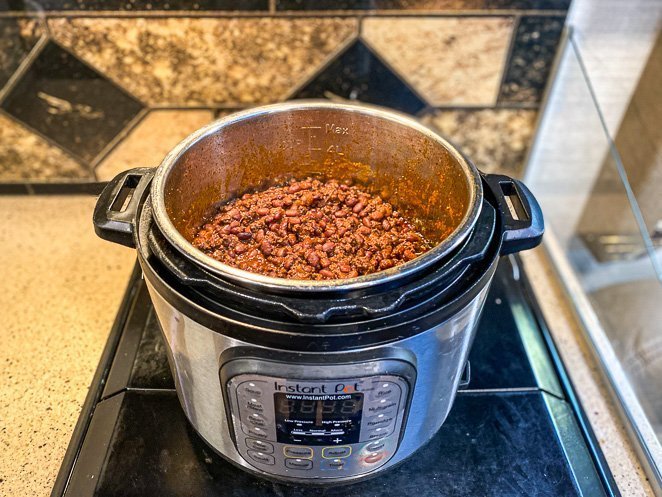 Cast-iron pan-fried sockeye salmon recipe with mustard, honey, and wild herbs made easy and could be a great addition to road trip meals in your RV. Especially if you want to cook outside on your grill or cookstove after making a great catch.
This easy one-dish taco rice skillet can be ready in about 20 minutes! Combine hearty beef with onions, peppers, and corn, and stir in some rice and cheese for an easy dinner the entire family will love.
Make hearty gumbo in the Instant Pot! This thick stew is a Cajun favorite and is perfect when you want to feed a crowd, or have a warm dish to share with your family. It makes one of the many instant pot camping meals that pack so much flavor.
Related Post: Unique Camper Decorations for Halloween
This easy meatball stroganoff is a favorite when we're camping! Made with frozen meatballs over the campfire or on the Coleman, it's the perfect filling meal after a long hike.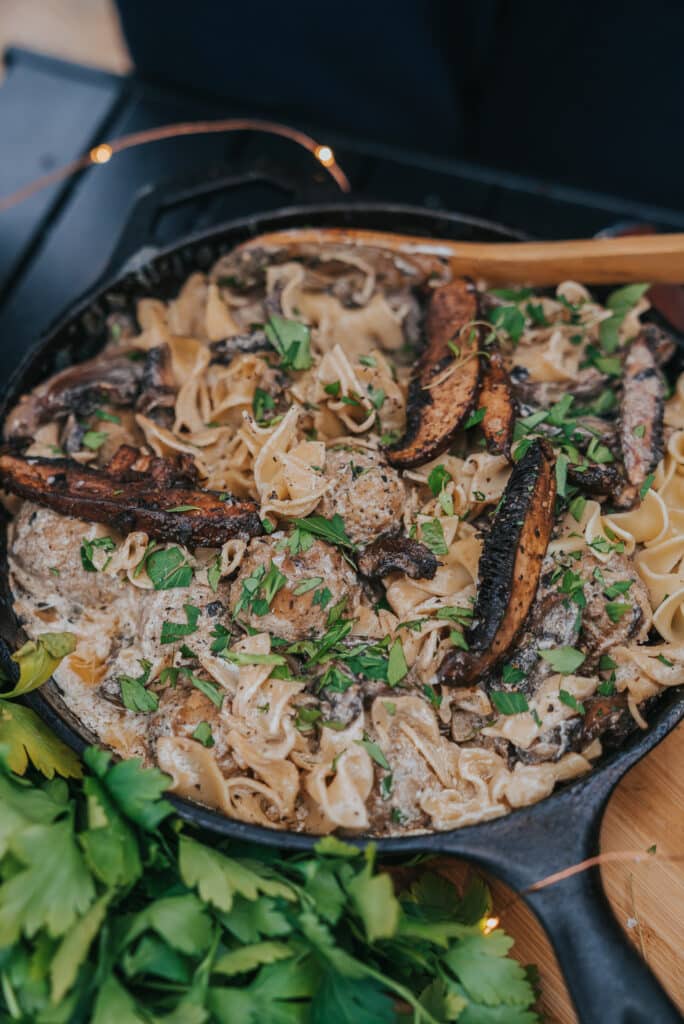 Looking for a quick and easy weeknight dinner idea in your camper? One of the best RV camping food ideas is to use simple ingredients like this recipe. This delicious Korean beef and broccoli dish only takes 30 minutes or less.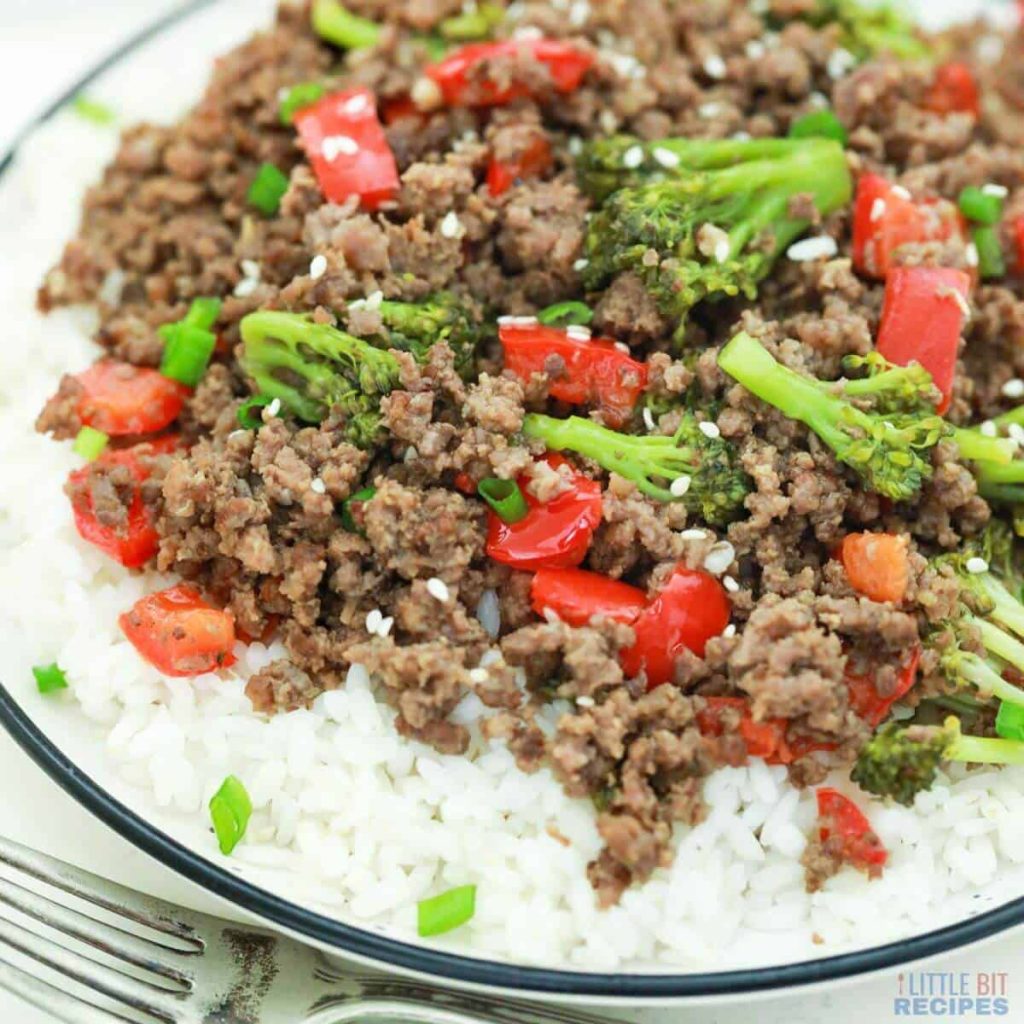 Ready to take your taste buds on a flavorful journey? This Instant Pot Jambalaya, packed with all of the classic creole flavors you know and love, combines juicy chicken, savory sausage and succulent shrimp. Ditch dirty dishes – everything cooks together in one pot for an easy RV meal!
This Instant Pot Chicken Stew combines tender shredded chicken thighs, vegetables, and thyme for a simple, warming, delicious dinner that comes together in under an hour, almost all of which is hands-off time in the Instant Pot.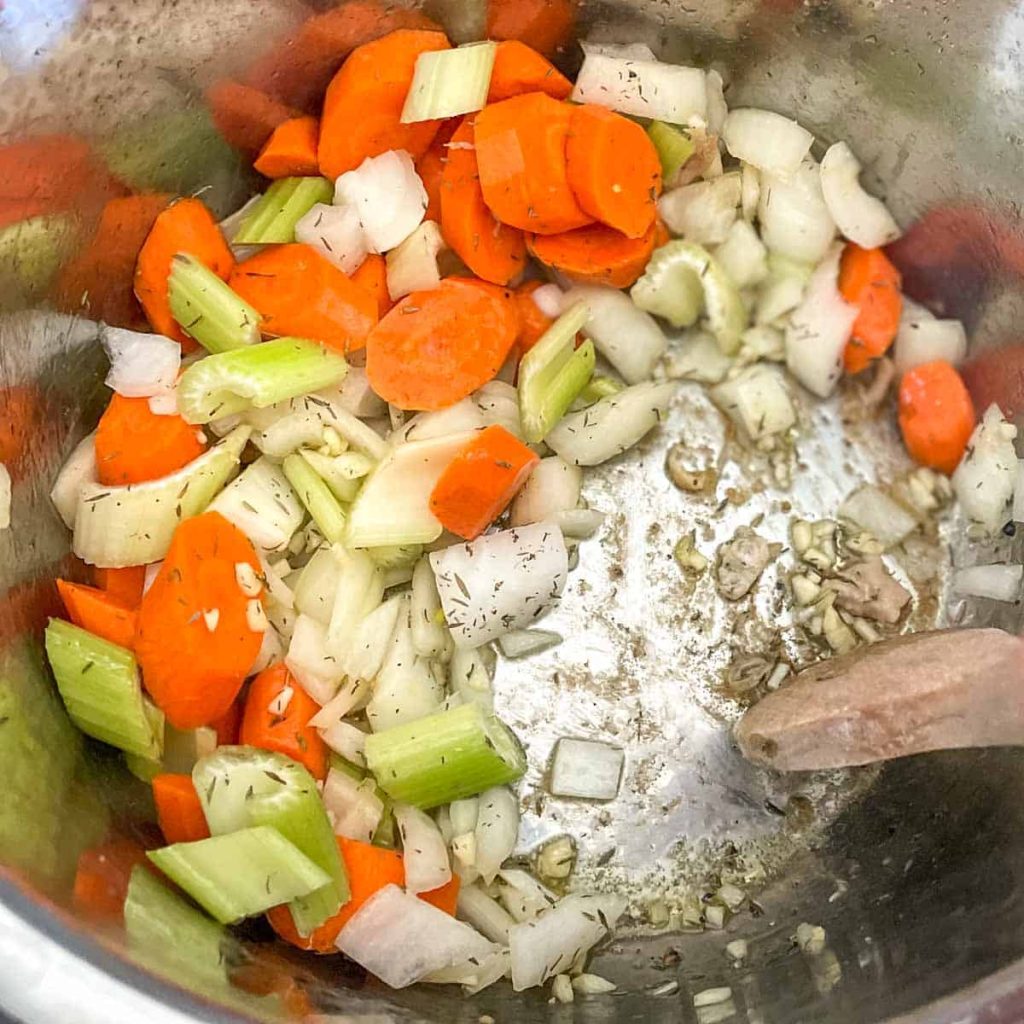 A hearty soup packed full of nutritious and delicious ingredients that are great for small-space cooking. Each slurp is filled with bold Italian flavors, tasty pork sausage, and chunks of vegetables and kale. Cook it on the stovetop or in a slow cooker as a camping crock pot meal.
Make these instant pot chicken thighs the whole family will love. The chicken thighs turn out tender, juicy, and super flavorful!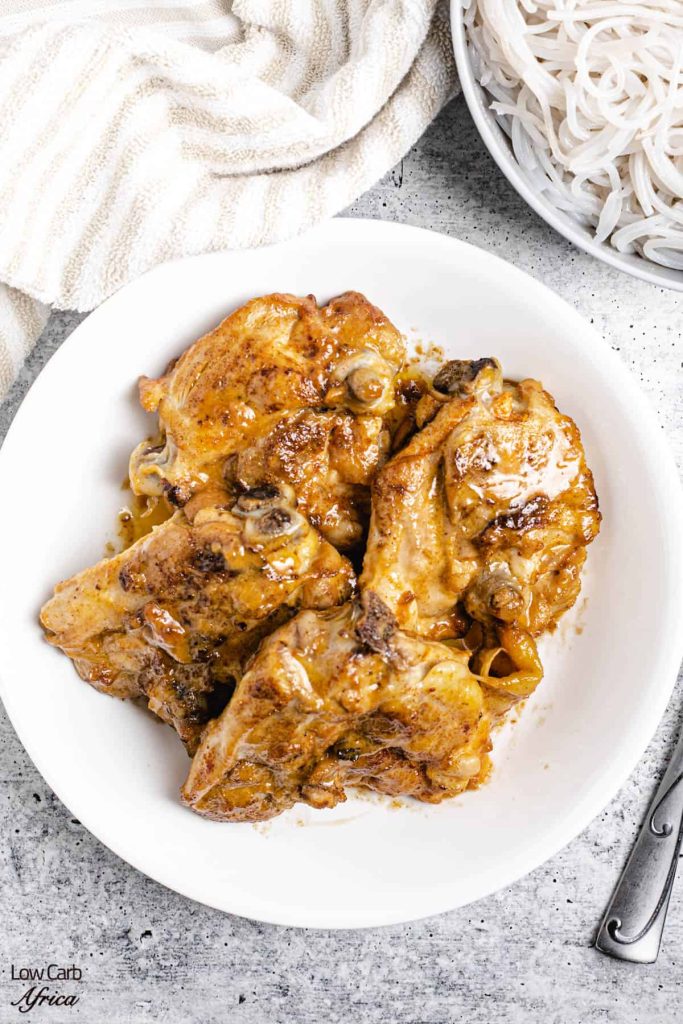 Instant pot chicken curry is an easy dish packed with exciting flavors! The recipe is made with simple ingredients you most likely already have in your RV pantry and is ready in no time.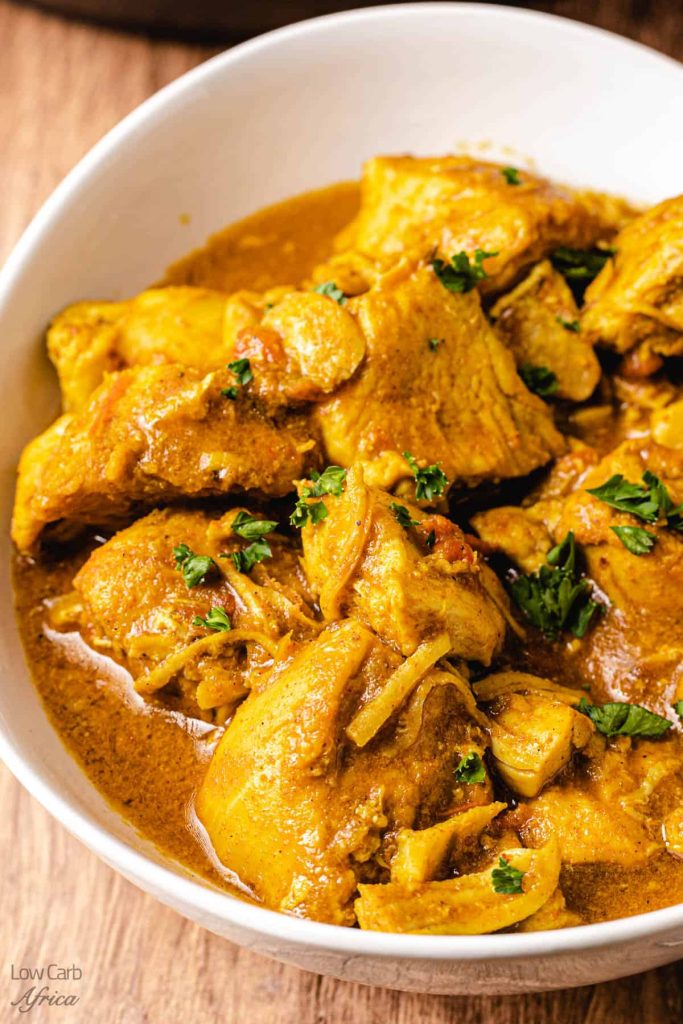 This irresistible comforting Keto Beef Stew or a Low Carb Hungarian Goulash seasoned with rich Paprika, Mushrooms and Bone Broth is a perfect food made in an Instant Pot in your RV.
Vegan Camping Meals
Bursting full of flavor and color, this delicious tomato risotto will become a new favorite meal. It's filling, it's hearty and the whole family will love it.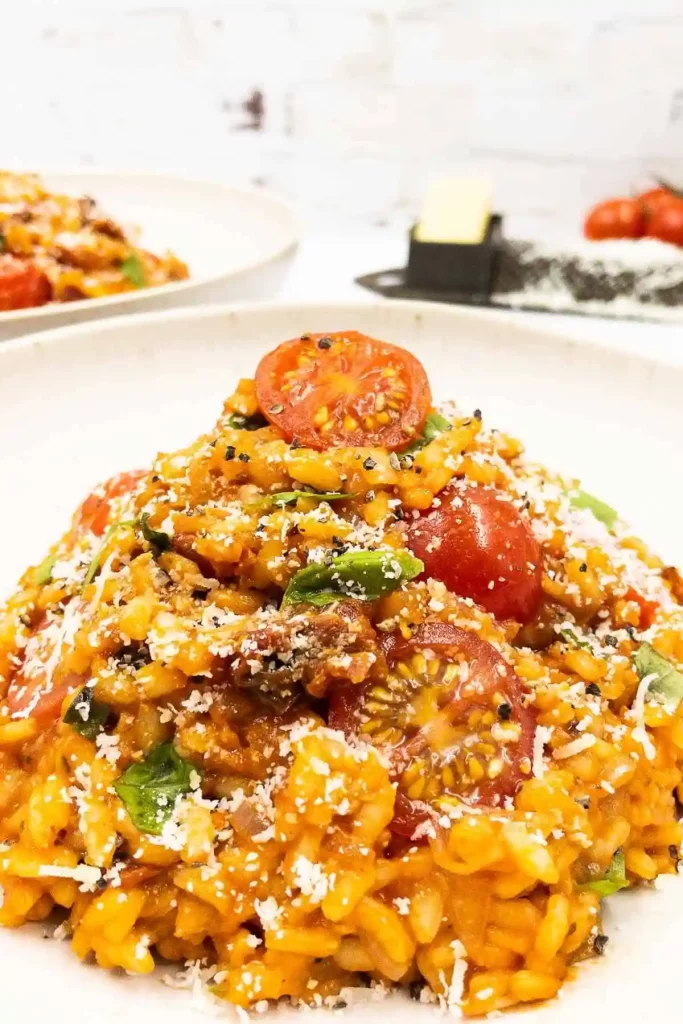 Try a wholesome and filling bowl of curried barley porridge. Big on taste and super easy to make in one pot.
This instant pot vegetable pulao is a delightful rice with vegetables one pot meal. Serve with protein of choice, dal or curry. Quick and easy.
Breakfast RV Meals
A super flavorful and easy-to-make lemon poppy seed granola recipe that is naturally vegan and gluten-free.
These are essentially mini omelets that you can create with any ingredients your family likes. The difference is they are baked in a muffin tin making them easy for RV cooking.