You might think that finding a great travel destination for a trip with kids has to be difficult, but I'm telling you that it doesn't have to be. A National Park might be the perfect idea for your next family vacation.
Finding and visiting the best National Parks with kids has always been part of our travel goals. As a family who has full-time traveled by RV across the USA and back again, we are excited to put together this list of our favorite National Parks to visit as a family.
My hope is that one or two of these National Parks will resonate with you too. Some include great hikes and camping while others might be more about the sightseeing and excellent Junior Ranger programs.
Below, we listed what we think are some of best National Parks for kids that you can add to your bucket list.
1. Grand Teton National Park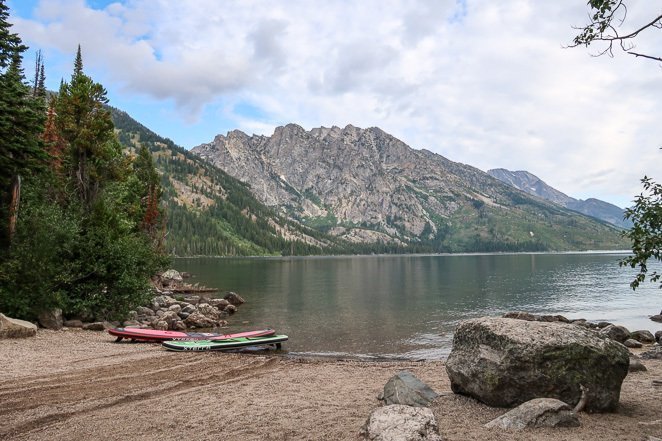 Among the NPs we've been to, one of our top National Park for kids is Grand Teton.
This National Park is full of fun activities that every kid in a park can enjoy. What sets it apart from the others is that the park doesn't rely heavily on hiking trails to keep its visitors entertained.
Note: If you DO love hiking, Grand Teton NP has amazing trails and many options for you.
There are lots of activities that lean more on relaxation than physical activities, which I know our kids loved.
Want to visit a waterfall? They have it.
Want to witness wildlife (kids really love this part of the experience)? They have it.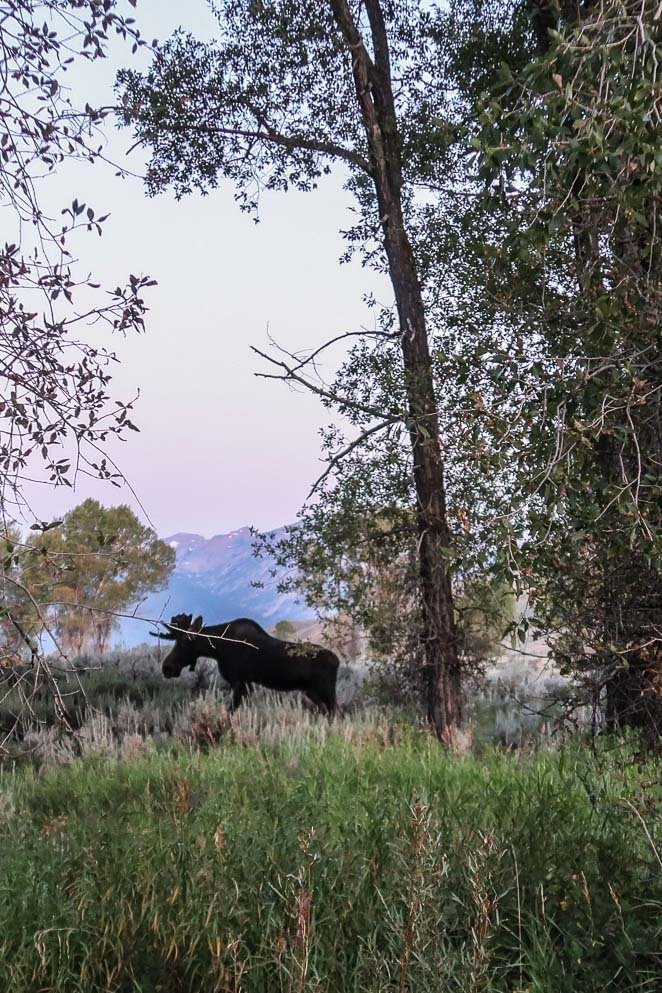 Tired and just want to have a relaxing picnic? The crystal clear glacial lakes are a great place to sit by and relax. Visiting Grand Teton can give your family so much experience.
One thing to add is that Grand Teton National Park is so close to Jackson, WY with so many great things to do with kids as well.
2. Yellowstone National Park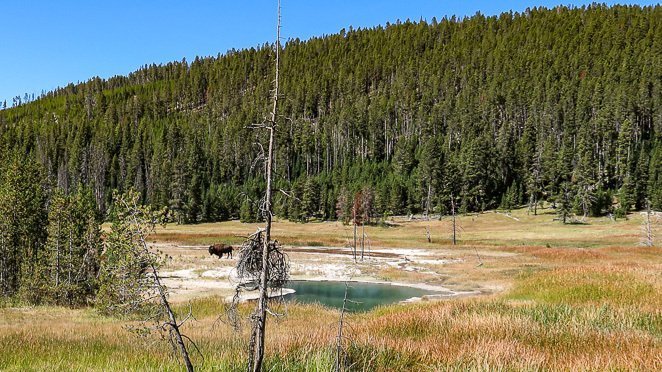 One National Park that has to make the list of great NPs for kids is the famous Yellowstone National Park.
Both times that we've visited, we were overwhelmed with the number of activities Yellowstone has to offer. There were so many that we were able to make a 3 to 5-day itinerary for it!
But a quick read through their park brochure told us that choosing a family vacation with Yellowstone National Parks for kids in mind was a great idea.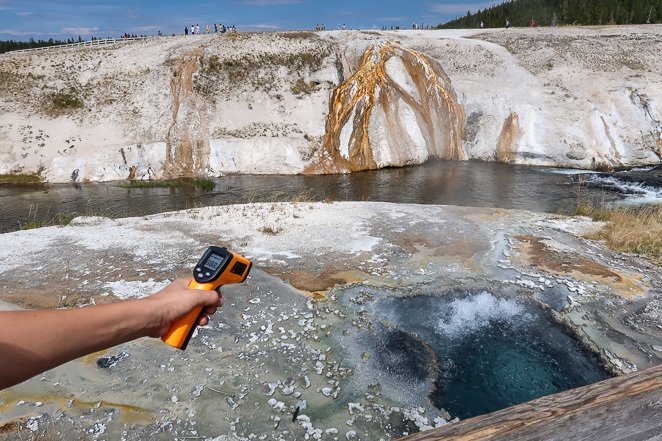 With its visitor centers, the Young Scientist Program at Old Faithful Visitor Center, and the Junior Ranger program, great wildlife viewing, and exciting volcanic activity, this NP is totally fit for a national park vacation with kids.
Click here to know more about the things you can enjoy in Yellowstone NP.
3. Bryce Canyon National Park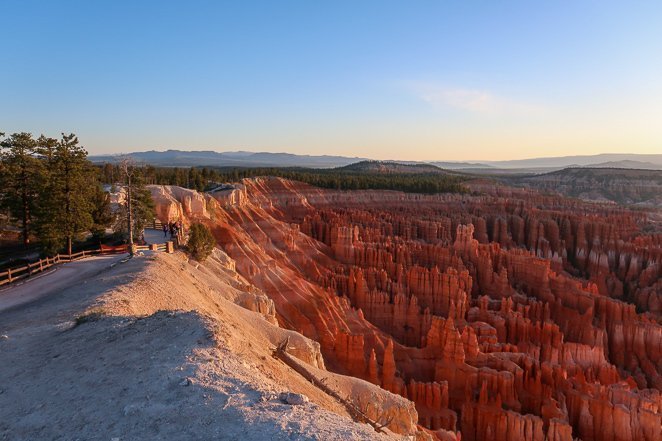 One of the best national park vacations for kids who love landscapes is a trip to Bryce Canyon.
There are the must do activities: take pictures of the local wildlife, go on family hikes and appreciate the landscape, and go stargazing at night.
But some attractions are exclusive to Bryce Canyon including visiting the Rodeo in Bryce Canyon City.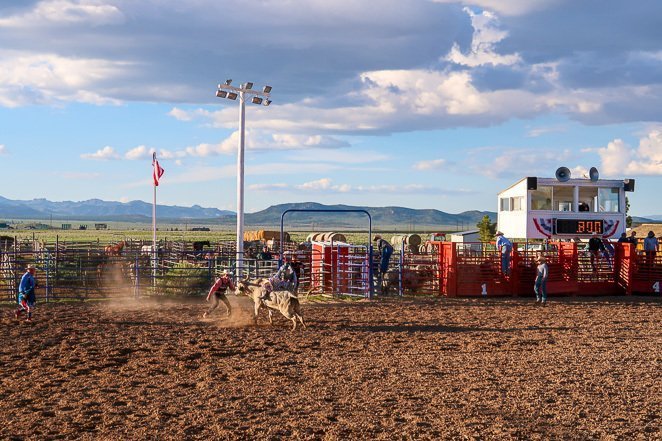 You can also find snow in the park for much of the year, which makes for a great playground for the kids. There's also the Sunset Point, which is the best hiking trail to finish if you want a magnificent view of the sunset.
Lastly, you can go for a Scenic Drive at the Rainbow Point just like we did and maybe even catch a glimpse of snow even if it's early summer.
Related Post: Best Camping Gifts For Kids
4. Canyonlands National Park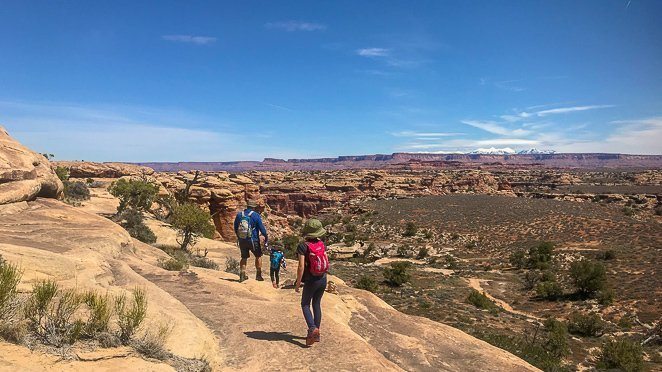 If you plan to take a Utah road trip with your family, then be sure to visit Canyonlands National Park. It's outside of Moab, Utah, another family favorite might I add, and worth a visit.
We had a great time hiking with the kids in Canyonlands National Park. Composed of three districts, you'll have a lot of options on which hiking trail to take here and which areas to visit.
We liked it a lot because at the time, the kids were at the age between 4 to 10 and we were determined to hike with them. Canyonlands offers many easy day hikes which are perfect for kids.
It is best to ask the Park Rangers at the visitor center to get suggestions on what trail will fit your family. They always have great suggestions so don't be shy.Our top pick for our trip was the Grand View Point where the kids loved scrambling around while we took in the beautiful view!
Click here to watch our vlog on our fun Canyonlands trip.
5. Acadia National Park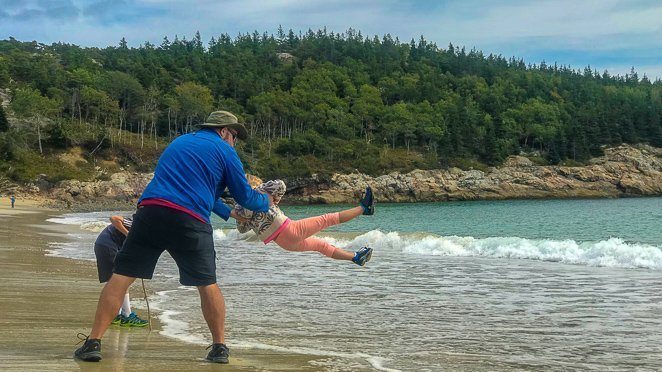 Have some fun on the New England coast by visiting Acadia National Park.
You might associate national parks with mountains, hiking trails, and the occasional waterfall. But some have beaches, like Acadia.
Acadia is unique in that it's near a large coastal city called Bar Harbor with many options for tourists to add to their family vacation. Such as feasted on lobster!
6. Rocky Mountain National Park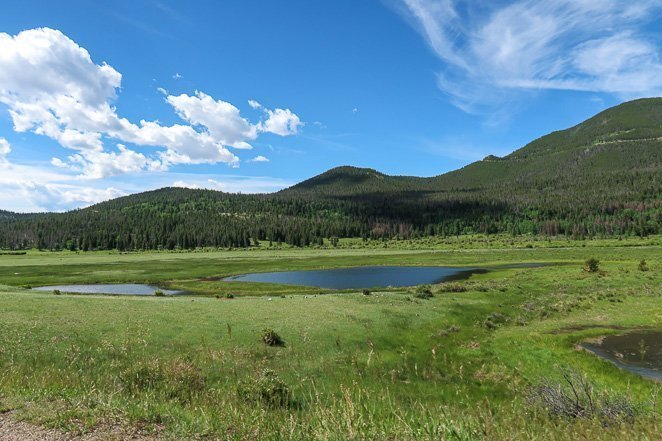 Another wildlife haven that our kids enjoyed was Rocky Mountain National Park in Colorado.
You can spot a moose on Bear Lake Road, Bighorn sheep in the Rockies themselves, mule deer all over the national park, elk in herds around, and even black bears.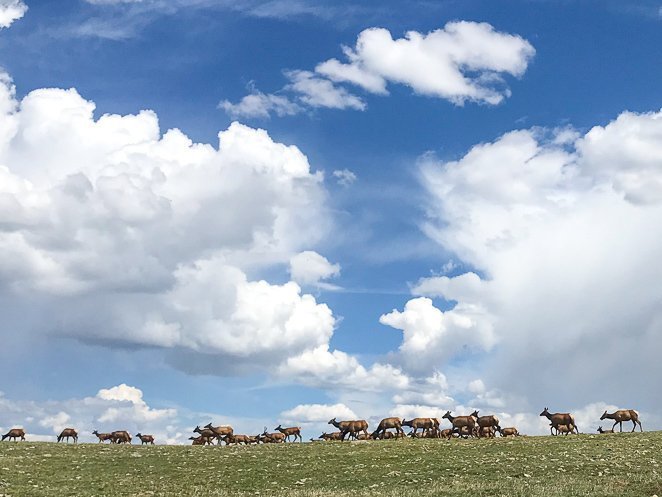 Yes, bears! One even tore open our bag with our Camelbak hydration packs and left a few paw prints on our van while we were camping there.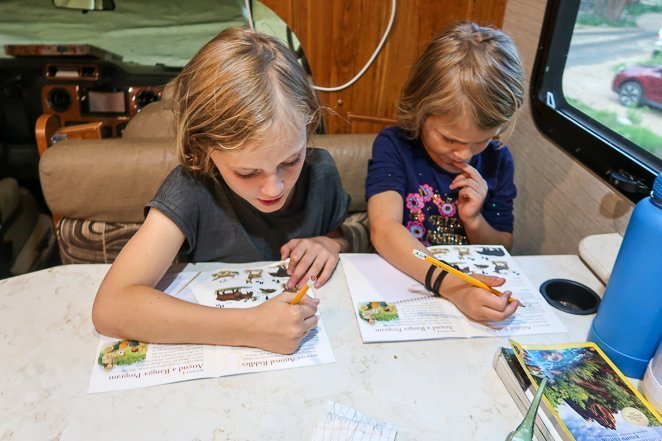 You can also give a new experience to your kids here by introducing them to white water rafting or enjoy time helping them with their Junior Ranger books! If you have nature-loving kids, then check out our guide to finding the best nature gifts for kids who love the outdoors.
Find out more about our trip to Rocky Mountain by watching this.
7. Capitol Reef National Park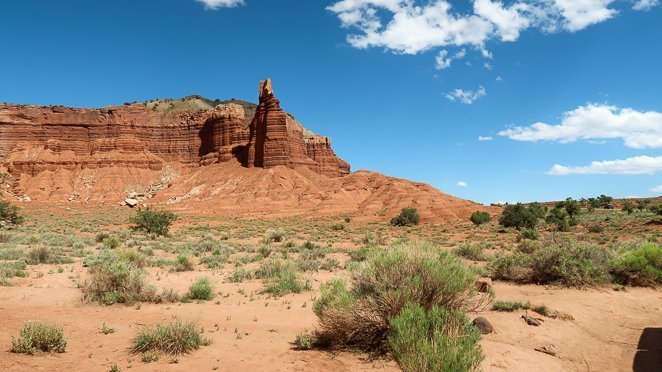 I recommend that you include a visit to Capitol Reef National Park and explore the Fruita Area with your kids. Located in Utah, this National Park allows families to pick fruit, seasonally for free!
Well, if you want to take the fruit out of the park there is a small fee, but totally worth it.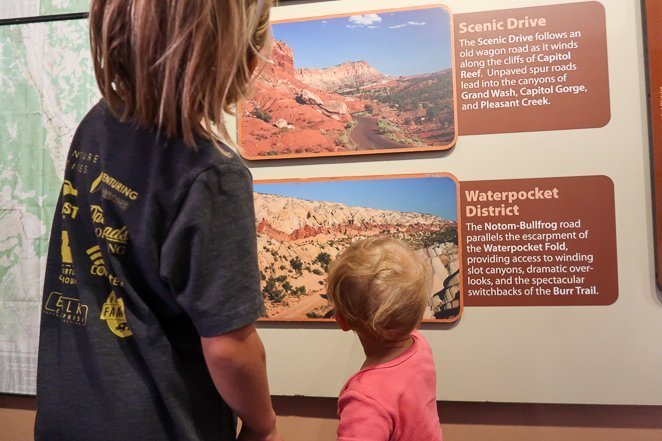 The Fruita Area is also where the Ranger-led program takes place which is close to the visitor center. This place seems to be designed for families with young kids!
8. Grand Canyon National Park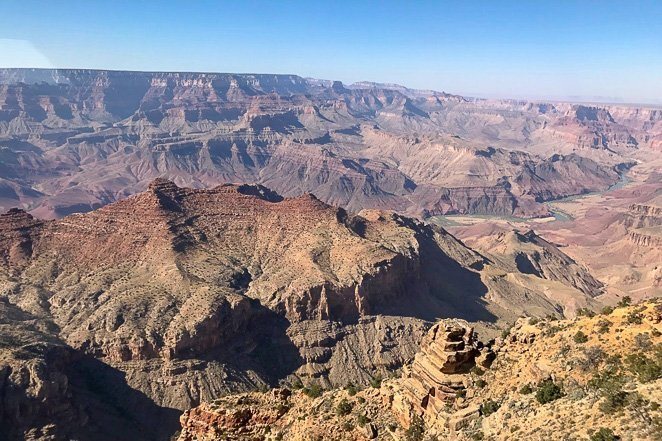 I'd say one of the best national park family vacation destinations is Grand Canyon National Park.
Visiting Grand Canyon gave our family of 6 an opportunity to spend some fun time together.
The hikes along the rim were easy enough as long as you can take note of how far your kids can go. Don't worry, if you can't go any further and don't have the energy to go back to your starting point by foot, a free shuttle bus ride is available at this popular park.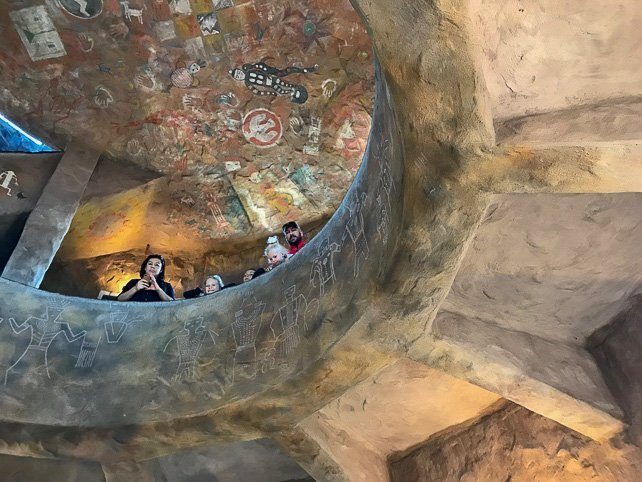 Also, don't forget to visit the Desert View Watchtower. Our kids learned a great deal of historical facts involving Native Americans.
It's a great learning opportunity!
9. Glacier National Park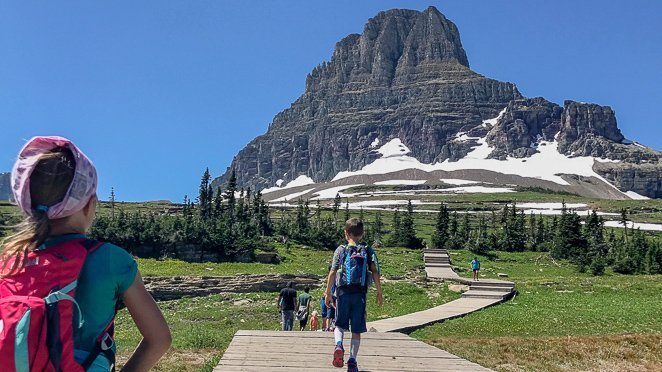 Glacier National Park has to be on this list of the best National Parks to visit with kids!
We spent two weeks in Glacier National Park in the summer of 2018, and we never got bored.
Apgar Village in Glacier is a hit for both kids and adults. Here's where you can get ice cream, an espresso, or rent a kayak and enjoy the lake.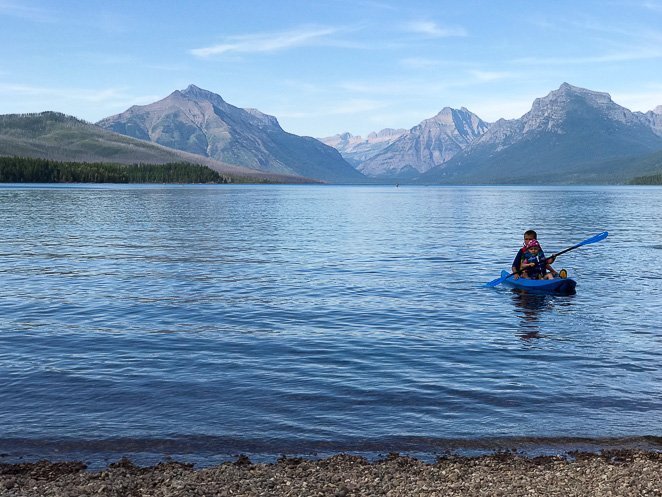 You can enjoy kayaking, rafting, and swimming with the kids during your time at Glacier NP, along with some epic hiking. From hiking in snow to hiking in deep forests among waterfalls, Glacier NP has some great trails for families.
10. Zion National Park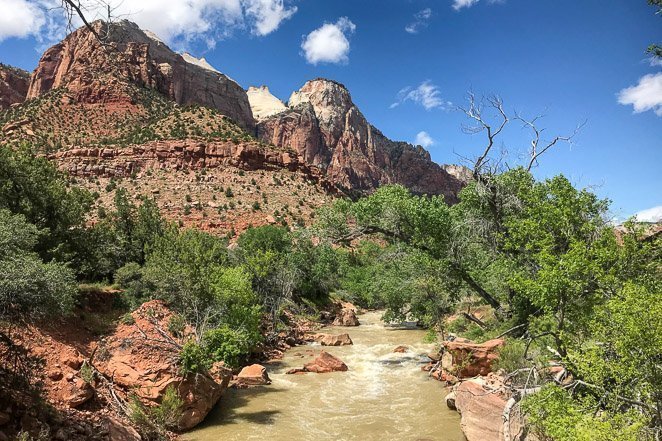 I did not want to leave off Zion National Park from the list! Located in Southern Utah, Zion NP has so much to offer for families.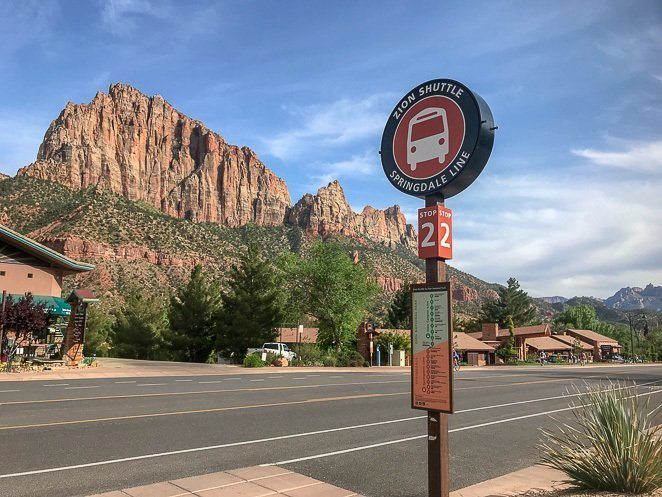 Zion is located just across the Virgin River from the small town of Springdale, Utah. You have the choice to camp in the park or stay in a hotel in Springdale and walk into the park each day! Or, you can take the free shuttle bus that runs frequently into the park and all the way to The Narrows, the furthest you can go into the park.
Zion offers the best of both worlds. Outdoor adventure for the kids with Junior Ranger programs, Visitor Centers, and great hikes while also being close to restaurants, hotels, and shops in Springdale.
Pro Tip: Did you know that if you have a child who is in 4th grade, he or she can receive a free National Park pass that will allow your family into all National Parks for a year?
Or, if you don't have 4th grader in your family, you can purchase your annual National Park Pass online from REI and they will donate 10% of their sale proceeds to the National Park Foundation.
National Parks are fun in their own way. We haven't visited all of them, because wow, there are so many!
But for now, we're keeping you posted by having this list of what we think are the best national parks for kids.
We hope this helped you to decide on which NP to visit with your family next. What's your favorite NP to visit with kids? Tell us below.