A Malaysia trip can't be complete without visiting Kuala Lumpur. Home to the famous Petronas Towers, Kuala Lumpur is a total tourist haven you don't want to miss out on!
Malaysia's capital is a mixture of skyscrapers and natural attractions. Here are some tips on things to do in Kuala Lumpur.
​If you're keeping track of our travels through our Instagram and our recent articles, you may have noticed that we're currently on an Asia trip.
​Starting from Indonesia, we recently visited Bali and the Gili Islands. We also spent some time in Penang. Now, we're further exploring Malaysia by visiting its capital, Kuala Lumpur.
Later, we visited Tokyo in 2 days and shared our top tips if you're interested in checking them out.
Things to do in Kuala Lumpur
Kuala Lumpur tourism is centered on magnificent skyscrapers and the occasional parks. Read on to find out the many things to do in KL.
1. Visit the Petronas Twin Towers
​The world-famous twin skyscrapers are the hottest tourist spot in Kuala Lumpur. This landmark is a must-visit to anyone!
2. Walk through KL Forest Eco Park
You may be asking about what to see in Kuala Lumpur aside from tall buildings. Well, here's the answer!
Almost every huge city has a place green space to visit. In Kuala Lumpur, this green space is the KL Forest Eco Park.
This ecopark is a nice place if you want to get a breather after being exposed to the metropolitan side of Kuala Lumpur for days on end.
Just get your sandals and get ready to take a relaxing walk around the ecopark, strongly recommended!
3. Visit the Aquaria KLCC
Another relaxing destination is the Aquaria KLCC in the Kuala Lumpur City Centre, near the Petronas Twin Towers.
Approximately 5000 land and sea creatures are on display in the museum divided into 10 different exhibits. Whether you're curious about fish friends in deep water, want to touch a brown-banded bamboo shark, or want to take a peak on jellyfish, you can do it there.
They also provide a daily feeding schedule so that you can watch professionals feed the marine animals.
​Learn more about the aquarium from their official site. You can also book tickets in advance through the site.
4. Explore the Batu Caves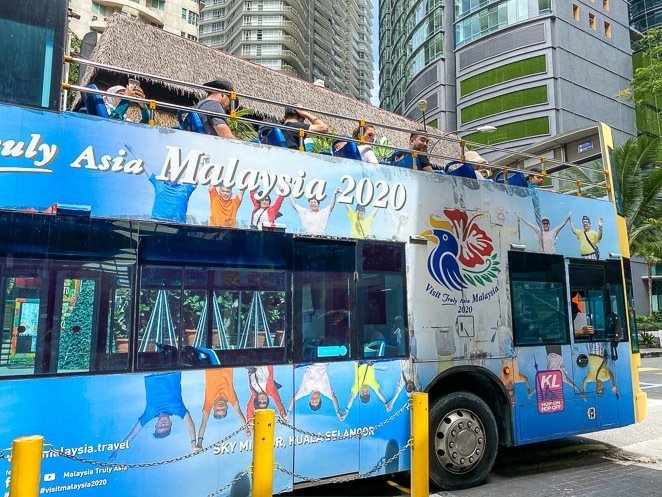 The Batu Caves are not actually in Kuala Lumpur, but it's just a bus ride or Grab ride away. Located in Selangor, Malaysia, Batu Caves is another tourist spot that you can't miss!
It's one of the most visited Kuala Lumpur attractions alongside the Petronas Twin Towers.
The place is actually a Hindu Shrine, with some idols and statues featured inside and around the caves. The limestone hill where the caves stand has 3 major caves and numerous smaller ones.
This is also the central focus of the Thaipusam, an annual festival on the full moon of the Tamil month. Visit in January or February and you just might get a chance to witness the festival!
5. Go up the KL Tower Sky Deck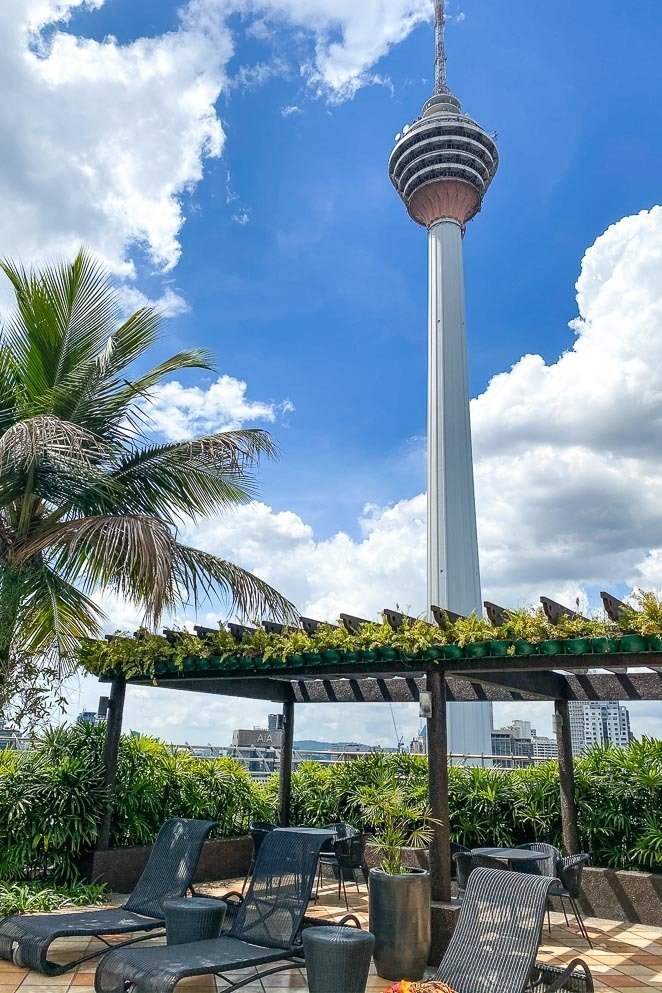 The best way to view the magnificent skyline of Kuala Lumpur at night is by staying on the KL Tower's sky deck.
You'll be amazed by the views you can get when you're 300 meters above ground level!
6. Shop at IKEA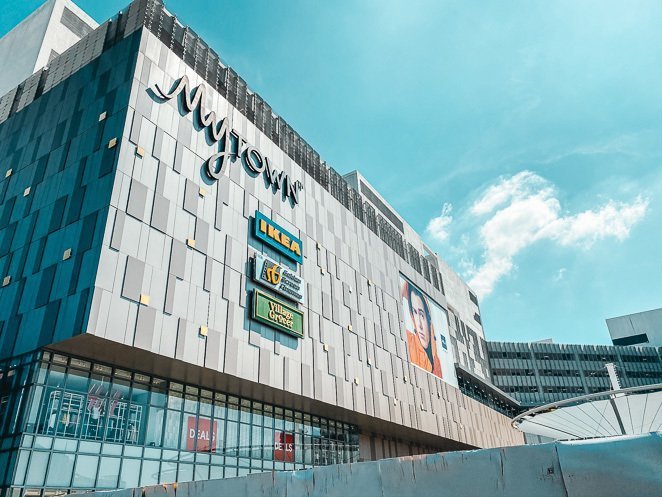 IKEA is always a fun place, no matter in which country you are!
We actually did shop at IKEA during our stay in Kuala Lumpur and it was a nice experience.
7. See a movie at the Pavilion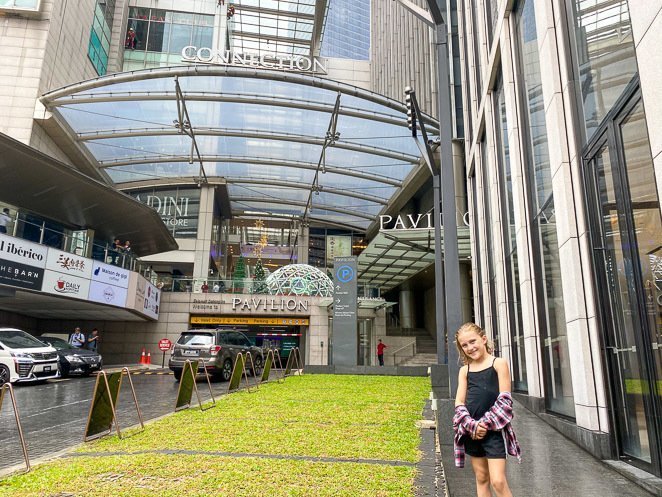 This shopping centre in Bukit Bintang, Kuala Lumpur is surely a great place for a shopping spree.
​With a basement and TEN mall floors, you won't run out of stores to visit in this mall. It's even more convenient since they offer tourist services which makes shopping so much easier.
​The mall is open from 10 a.m. to 10 p.m. the whole week. Know more about this gigantic mall through their website.
8. Go shopping at the malls
If the Pavilion is not your cup of tea, there are so many other malls you can visit. You can go to Suria KLCC on the day you're visiting the Petronas Towers (it's at the base of the building!)
If you're looking for luxury brands, The Garden is the place to go.
​If you don't want crowds and the intimidation that comes with visiting sophistical shopping malls, you should go to Sungei Wang Plaza! It's been around for years and has a more simple feel to it, but it's not losing to mall competition.
​There are tons of other shopping malls around KL, and honestly, we think you'll get by with whichever is closest to you.
Things To Do In Kuala Lumpur With Kids
9. Play at SuperPark Malaysia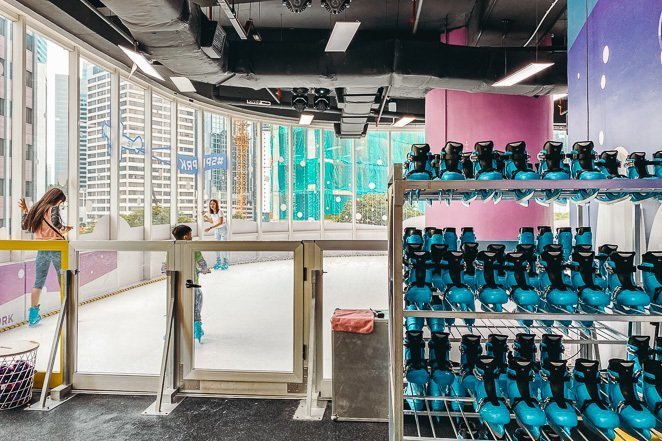 SuperPark Malaysia is really a SUPER park. It's filled with activities for all ages!
They have an Adventure Area, a Game Arena, and even a Freestyle Hall. It's everything a kid could ever dream of when it comes to activities.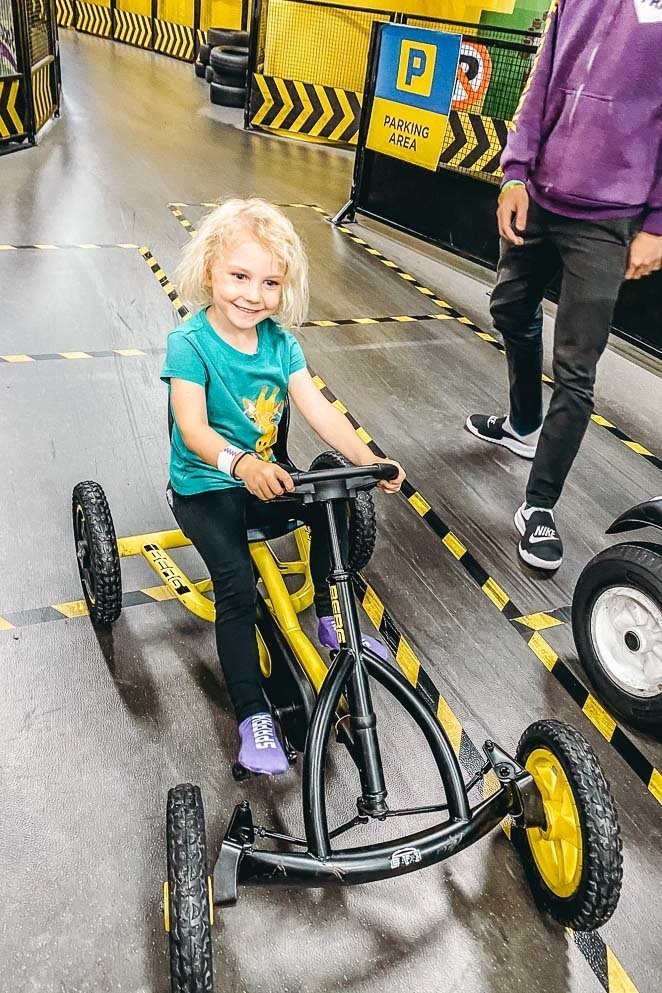 ​Located in Level 4 of Avenue K Shopping Mall, it's one of the best destinations to go to if you have kids with you.
10. Visit KidZania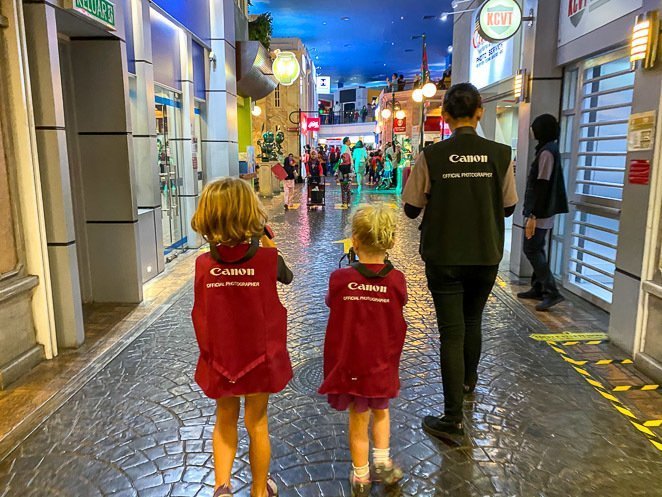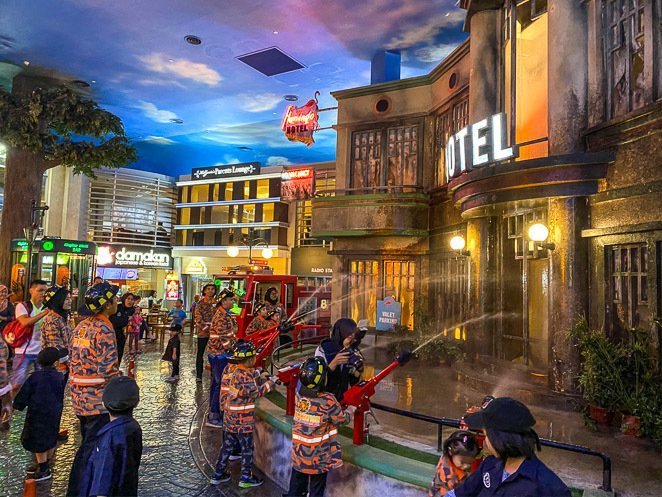 If you want to give your kids ideas on professions, they can play the role in KidZania!
​Do they want to be a doctor? A police? It's possible to taste a bit of what these professionals do by surrounding them with a learning environment that they provide in KidZania.
11. Play at KLCC playground and Wading Pool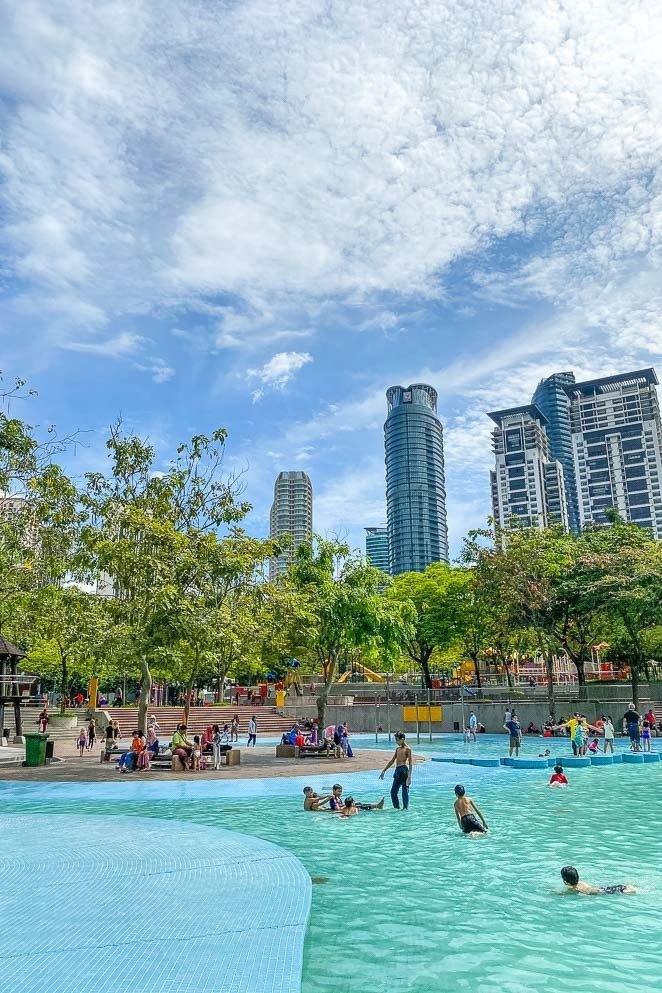 If you're on a budget, don't fret because the KLCC playground and wading pool is available for FREE.
Kids can enjoy themselves in the wide area and make some friends in the process.
​We enjoyed our time there with the kids and you surely will, too.
12. Visit The Discovery Center Petrosains Museum
Introduce the kids to Science, Technology, Engineering, and Mathematics (STEM) through a visit to the Petrosains Museum.
They have exhibits that you can see and they feature Science in a way that your kids will enjoy and, more importantly, understand.
​Details on their admission and ticketing can be found here.
13. Rock Climb at Camp5 Climbing Gym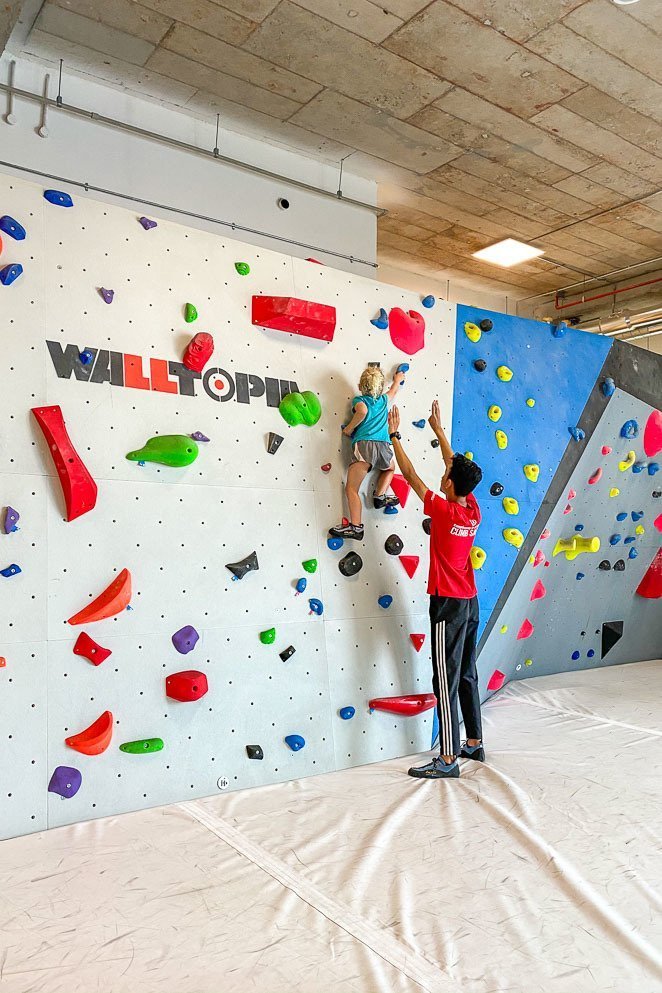 Rock climbing is hard, but extremely fulfilling even for kids.
You can help them learn the basics of this extreme sport by paying a visit to Camp5 Climbing Gym.
There are several locations around KL. We spent a day visiting one and the kids had a great time.
​Know their operating hours and directions to get there here.
14. Sunway Lagoon Theme Park and Water Park
You know what's fun in tropical countries? Water parks.
Sunway Lagoon Theme Park and Water Park has over 90 attractions spread on 88 acres. Age doesn't matter if you want to have fun there!
​15. Visit KL Upsidedown House
There are numerous gems in the KL Tower. One of them is the KL Upsidedown House.
Enjoy going around and taking pictures defying gravity in this one of a kind attraction!
Visit Kuala Lumpur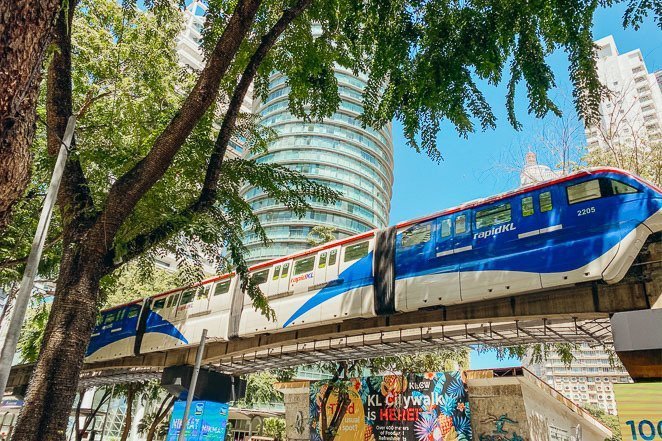 It's a whole new decade and a Malaysia travel may be just what you need.
Don't skip this Asian country, Malaysia is generally an inexpensive destination. There are direct flights to Kuala Lumpur Airport and airfare to Kuala Lumpur is fairly average.
​Travel to Malaysia and see its magnificence!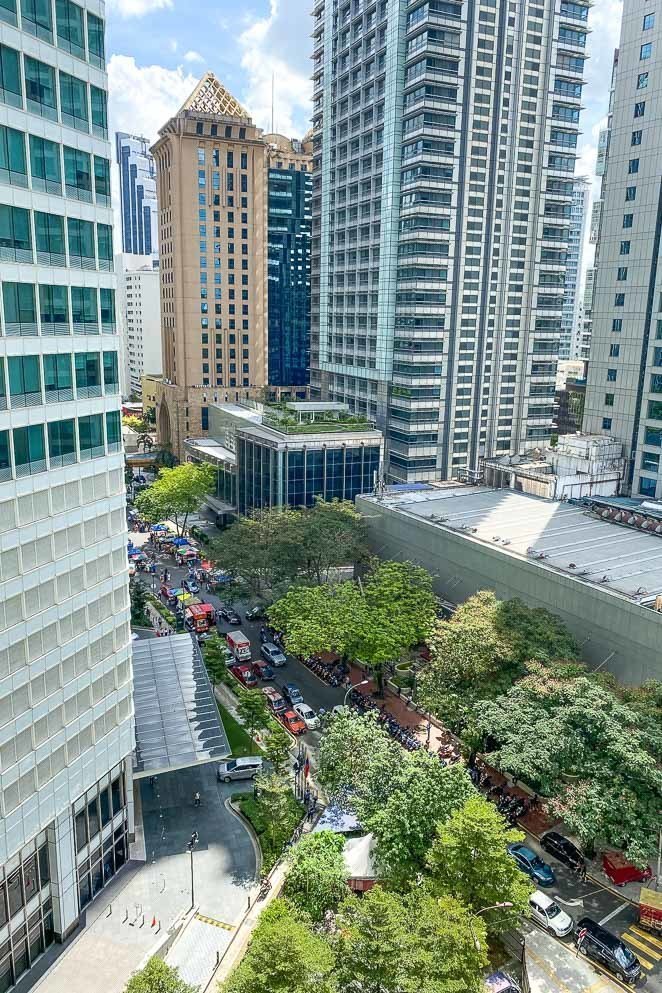 ​Kuala Lumpur Hotels
​As we've mentioned many times in this article, KL is a place full of buildings. You won't have any trouble finding good hotels wherever in KL you are.
​Some hotels have shuttle services to Kuala Lumpur Airport which may make your trip easier. Generally, hotel accommodations in KL are inexpensive. Even a stay in Traders Hotel, the best Kuala Lumpur Hotel based on customer reviews, is relatively cheaper than accommodations in the US!
Malaysia has so much to offer on a trip to Southeast Asia. We loved our time there and get excited to share it with anyone who asks.
Have you been to Kuala Lumpur or anywhere else in Malaysia? Or do you plan to visit soon?