2 days in Tokyo is not nearly enough to see everything it has to offer, but we got by with an amazing itinerary!
If you are planning a quick trip to Tokyo and asking yourself any of these questions: What should I do in Tokyo? Where to stay in Tokyo? What are the best places to visit in Tokyo?
Then read all about our two days in Tokyo, tips on getting around and to Tokyo, and best of all a detailed review of a great place to stay in Tokyo with a family and know the answers to all of the questions mentioned.
2 Days In Tokyo Japan – Plan Your Trip
Our full-time traveling family spent over 5 months traveling around Asia. From Bali, Indonesia to Penang in Malaysia, we had so much fun in Southeast Asia. We rounded out our travels with our trip to Tokyo, Japan.
The Land of the Rising Sun is a lot of people's dream destination, especially in the winter. We were lucky enough to get a 2-day, 3-night trip to make the most of touring Tokyo.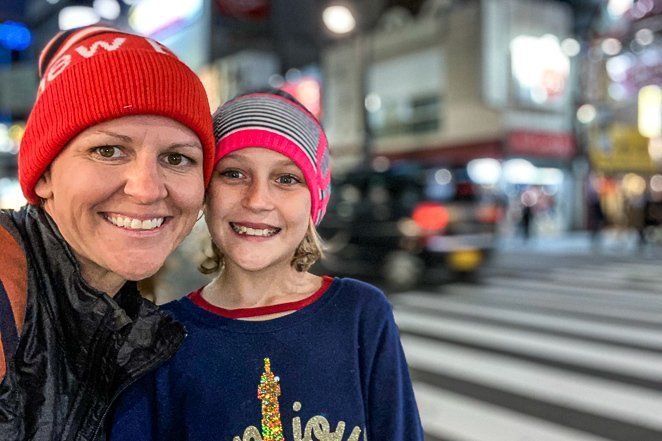 Home to amazing arcades, food, and markets, here's our take on the best things to do in Tokyo. Make sure to add what sounds good to your Tokyo itinerary.
This post was sponsored by APARTMENT HOTEL MIMARU. All opinions are our own.
Where To Stay In Tokyo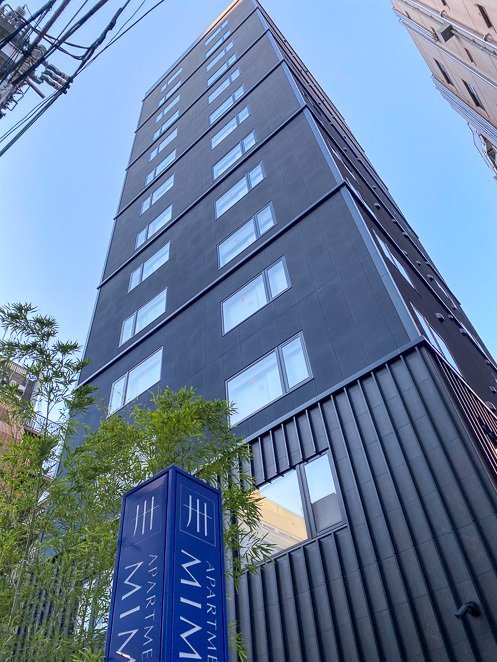 MIMARU Ueno Okachimachi
There are plenty of options when it comes to finding a Tokyo accommodation. You can stay in a hotel or condo anywhere around the city. Yet, if you're traveling with a family like we are, finding accommodations for 6 people can limit your search and add up in price very quickly.
In our case, we were offered a 3 night stay in a fantastic family room in MIMARU Ueno Okachimachi, strategically located near the Ueno metro station and Ameyoko Market, in exchange for a review.
As a traveling family of 6, we are not often offered such things. So Tony and I were excited to learn that MIMARU wanted to work with us as they are excited to share how family-friendly their hotels really are.
Please remember, we are an honest family. As much as we appreciated having the chance to work with MIMARU and enjoyed our 3 night stay, we are also completely honest in our review that follows.
We were VERY impressed with our stay and I'm not only excited to share with you some of the details, but also many photos so you can see for yourself.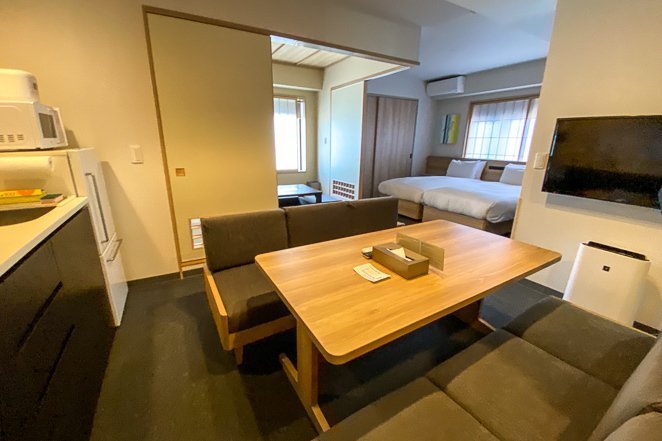 At the MIMARU Ueno Okachimachi Hotel, you can choose from Deluxe Family Rooms and Apartments that can accommodate 4 to 6 people.
Or, if you want to try something special, you can stay in their unique Ninja Room that we were able to tour.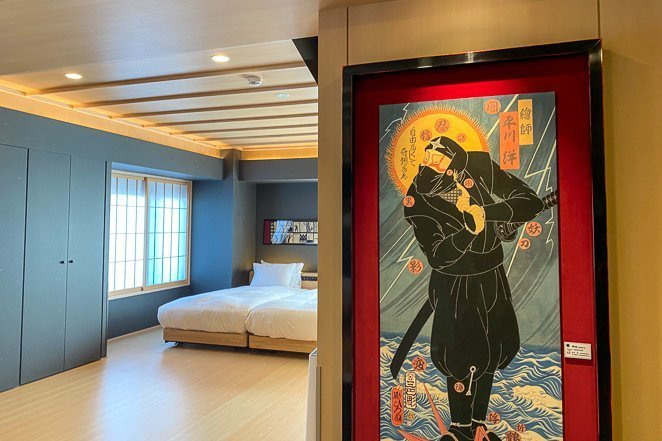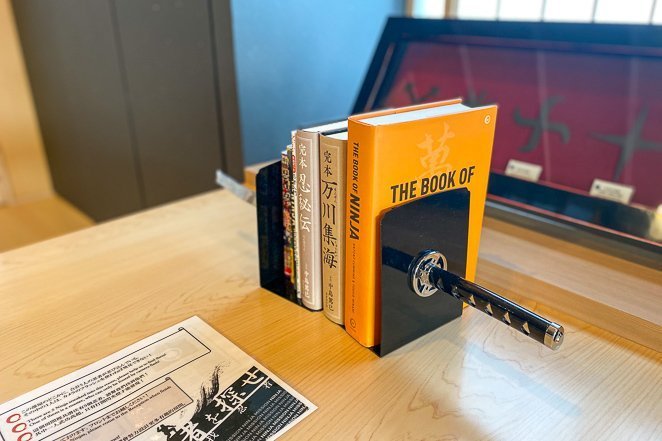 Or better yet, you could stay in their Premium Family Apartment (with a sushi counter, yum!) that can accommodate up to 8 people.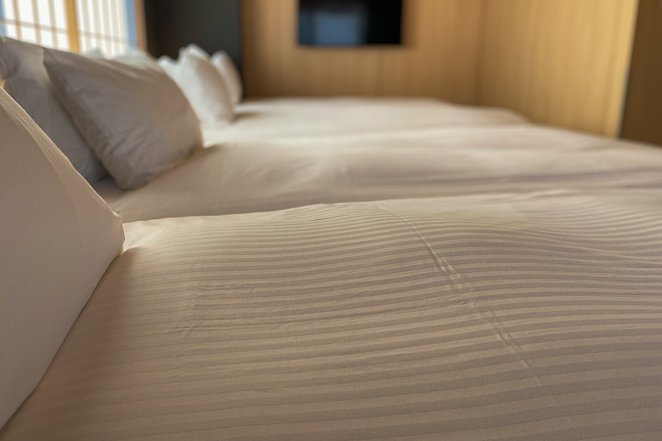 All the rooms are REALLY beautiful and spacious enough for a family or large group.
We stayed in the Japanese Style Deluxe room as a family of 6. Given the name of the room, we were able to spend a few days in a place that really resembles the traditional rooms in Japan.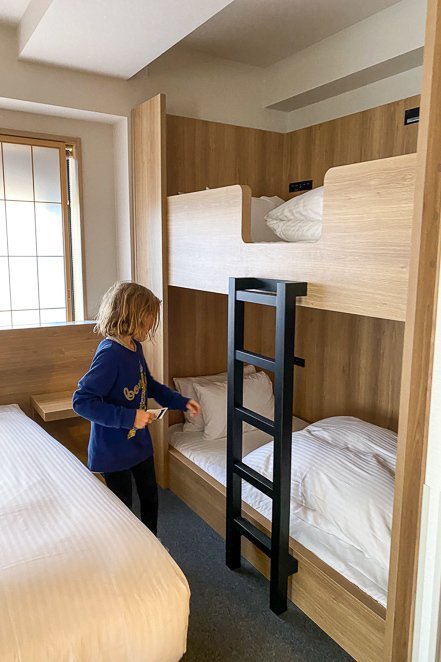 The kids were excited to have bunk beds but even more excited for the Japanese style room with a small table and cushions. They learned that there were Japanese futons in the closet and were thrilled to set up all the beds and explore the deep closets.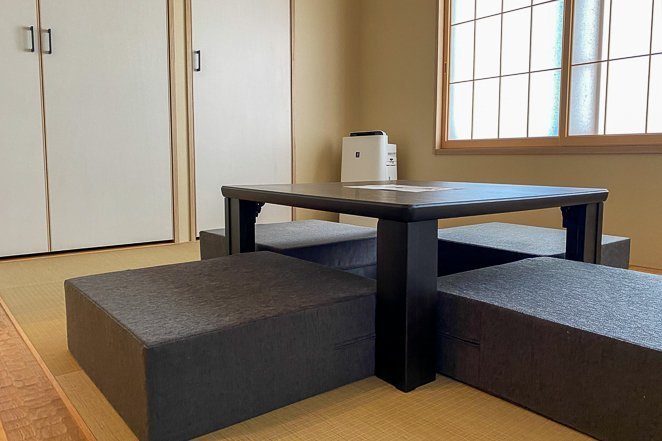 There were even Japanese futons!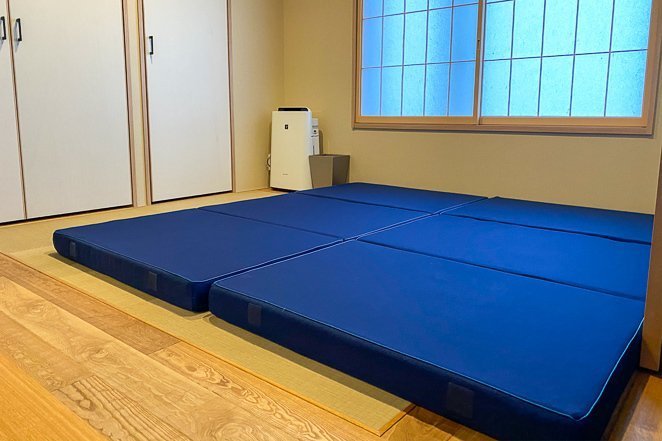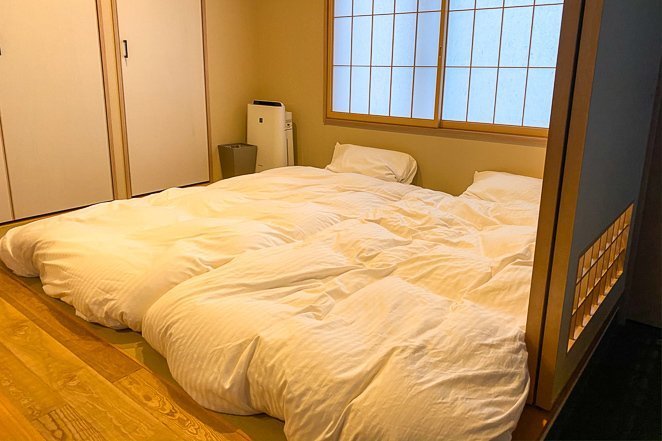 Tony and I loved the large bathtub, soft beds and warm toilet seat ;).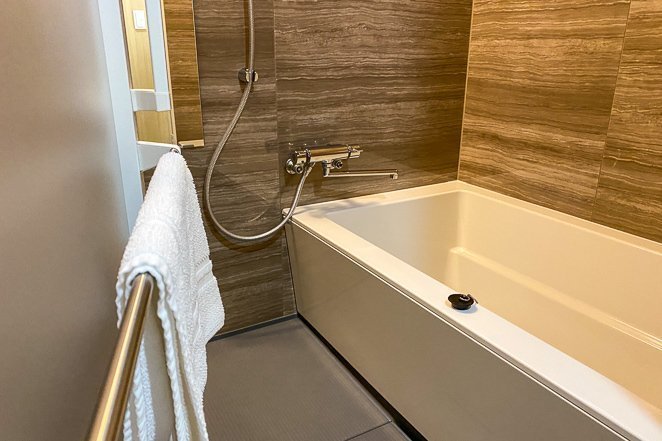 Having a 2 burner cooktop, refrigerator and sink allowed us to make several meals in the room as we relaxed.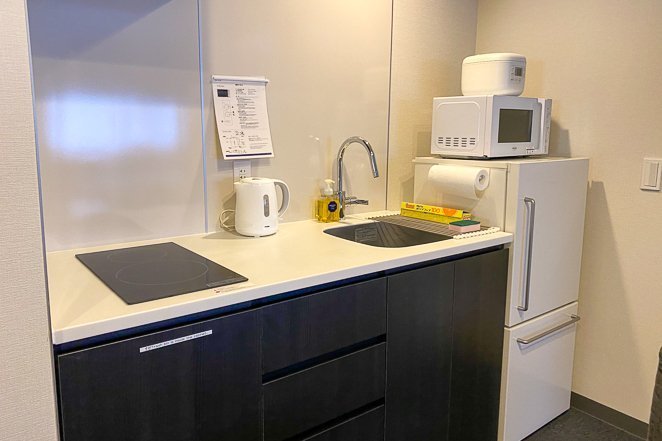 MIMARU was an easy location to find, the check-in process was smooth and the room exceeded our expectations in size and quality.
We appreciated and used the self-service laundry room too.
We also used their 'Handy' wifi device when we went out to explore Tokyo. The hotel provided it free of charge and it offered a wifi hotspot for our phones. We could also use it standalone to download apps, make local phone calls, use Google Maps to find out where we were, and even use Google Translate.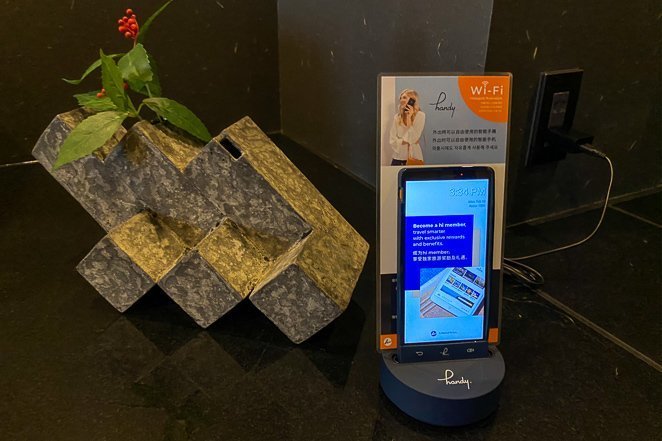 We found this really helpful as we didn't know how to read Japanese. I'm sure all the other foreign tourists appreciate this as well.
Learn more about this great family-friendly hotel in Tokyo by visiting this page and use the coupon code: 'visitmimaru' to receive a discount if you book your stay by December 31, 2020.
What made such a huge impression on us was the kindness of everyone who worked there. We felt so welcome and it was so easy to communicate because they all spoke English.
The attention to detail, such as providing activities on each floor for the children to do as they wait for the elevator, was fantastic.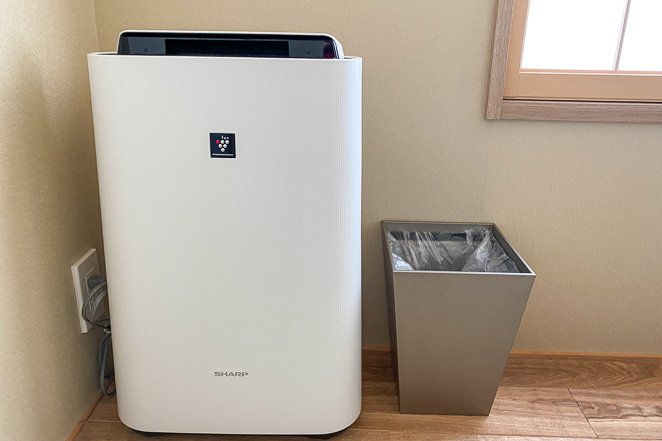 Or, the humidifier and air purifier provided in our room.
MIMARU is overall a great place to stay if you want to make the best out of your Tokyo trip.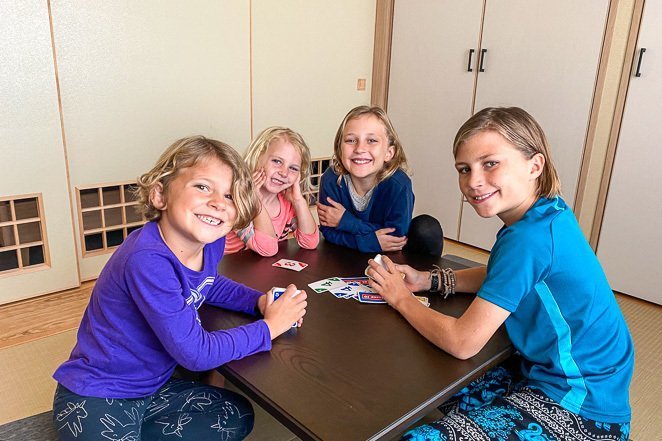 Now, let's jump into that Tokyo Itinerary!
2 Day Tokyo Itinerary
Since we stayed in Ueno, Tokyo our family spent most of our time exploring close by areas. Yet, I also wanted to share a few other popular places to add to your visit in case you have the time.
If you plan to stay in other parts of Tokyo, or to split up your stay into a few different accommodations, check out some these other great family hotels in Tokyo.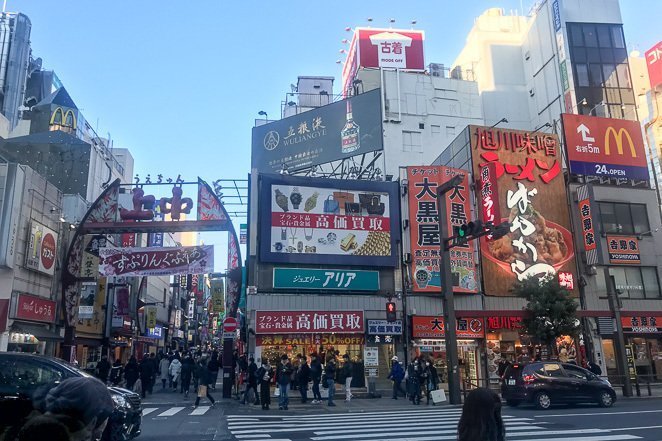 Ueno Park
One of the best places to go in Tokyo is Ueno Park. You can spend a few hours to a an entire day there.
Ueno Park is a large park that has FREE admission. You can also spot most of the famous museums inside this park with small fees.
Even the Tokyo National Museum is inside Ueno Park. It's a great place to visit if you're worldschooling your kids or you just want an educational experience.
Tokyo Skytree
Famous even to the locals, Tokyo Skytree is one that's hard to miss. There is an admission fee to the building itself so you may want to just walk around outside and take pictures if you're going for an inexpensive trip.
Yet, if you are willing to pay the price, then I say go inside and explore.
The tower has cafes and souvenir shops on Floors 340, 345, and 350.
Note: If you have a limited stay like us, you have to keep in mind that lines can be VERY long. It's either you forego a trip to the skies, or avail their fast skytree ticket. Learn more about availing tickets here.
Memorial Statue Of Hachiko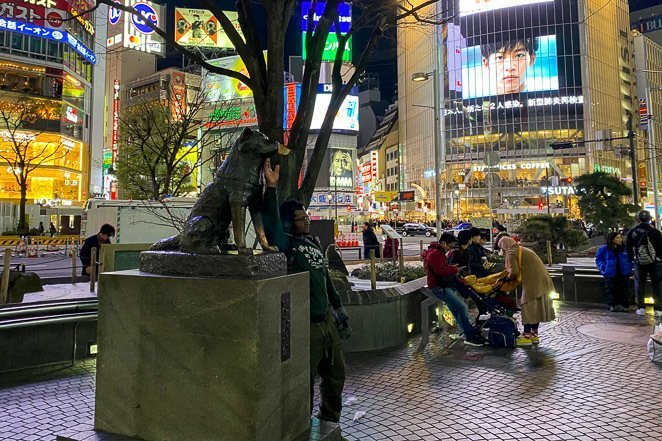 Are you visiting Tokyo on a budget? Then here's another place to visit for free.
You may have seen pictures of tourists beside a statue of a dog in Japan before and yes, that picture is featuring, none other than, the Memorial Statue of Hachiko.
Snap a picture with it and show the whole world that you've visited in one of Tokyo's hottest attractions.
Shibuya Crossing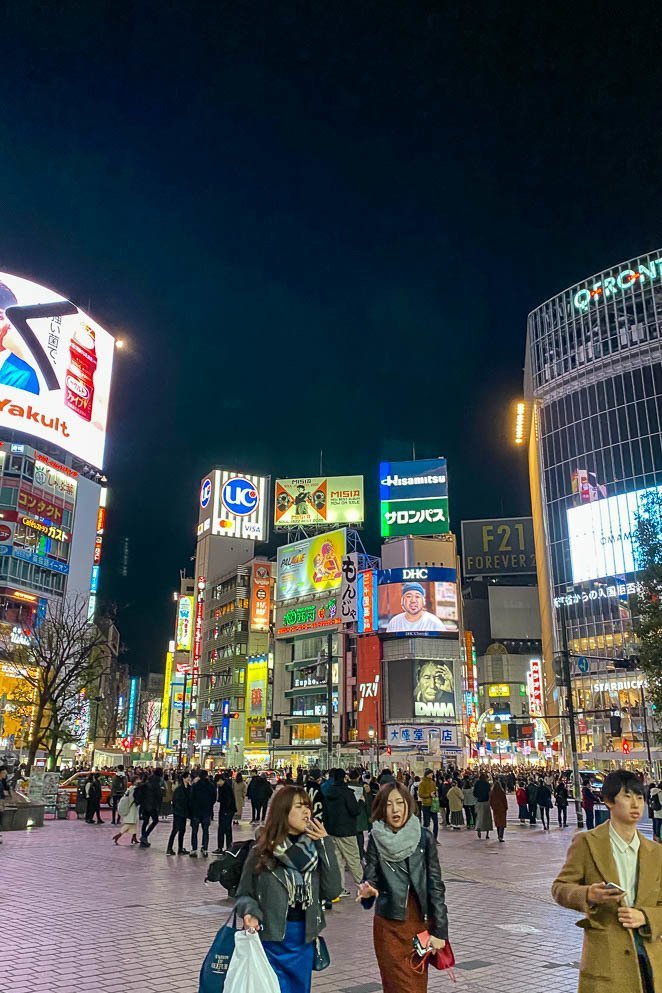 You might think we'd tell you to avoid busy crossroads, but this one's different. We visited Shibuya Crossing at night and though we know that this is the BUSIEST pedestrian crossing in the world, we were still amazed!
We took the G line from the Mimaru hotel to the Shibuya crossing and it only took 26 minutes. After people-watching for a bit, and maybe crossing a few times yourself, you could walk around and find a great Bubble Tea place or explore the shops nearby.
Yoyogi Park
If you have time after seeing the Shibuya Crossing, you won't have to get far to find another great place to visit, the Yoyogi Park.
Yoyogi Park is just across from the Shibuya Station. If you're visiting during their spring time, which is from March to May, you may see some cherry blossom trees in the park. This is what Japan is known for.
Ghibli Museum
If you're a big anime fan, you've heard of Studio Ghibli, home to numerous famous films.
Ghibli Museum is a haven for Ghibli fans and kids in general. The museum features movie characters and fun interactive stations all around.
They only allow a limited number of visitors and don't sell tickets in the museum itself. To buy a ticket, you'll have to book online.
If you're taking a family trip to Tokyo, this might be a great place to check out.
Mt. Fuji
Conquering Mt. Fuji can be time-consuming, especially if you're only staying in Tokyo for 2 days. Mt. Fuji is located in Honshu and the bus ride from Tokyo to Mt. Fuji takes about 2.5 hours one way.
That doesn't mean that you can't enjoy it though. It just depends on what you want to get out of your tip.
This majestic mountain is one of the main prospects in Tokyo sightseeing because you can view it from different locations in Tokyo.
We were amazed to see it as our driver took us from the airport to the hotel.
There's a nice view of Mt. Fuji from the rooftop of Hakone station, SkyTree Observation Deck, and Tokyo Tower's Observatory.
Arcades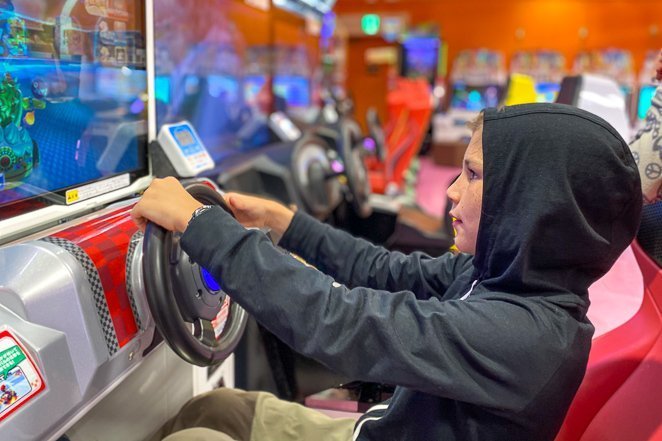 One of the fun things to do in Tokyo with kids is to visit one of their many Arcades.
Arcades are very famous hangout spots in Japan for students, couples, and especially for kids.
We've been to the arcade in Estes Park Colorado but the ones in Japan are so much different.
It's easy to find one because, normally, there are numerous arcades in any area. Otherwise, just search in Google Maps and you'll find one. It's a fun activity especially since we visited Tokyo with our 4 kids.
Mario Kart was a fun favorite.
Helpful Tokyo Travel Tips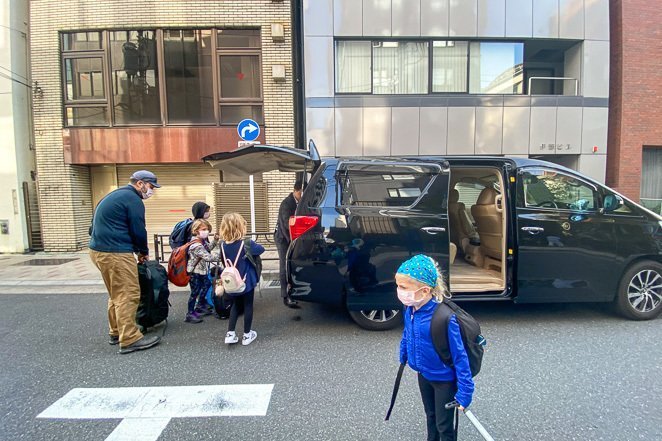 Getting To Tokyo
You can arrive in Tokyo at one of the two main Tokyo airports.
Narita International Airport is about a 1 hour drive or train ride to the heart of Tokyo. Public transportation such as trains and buses are a less expensive way to travel from the airport, or you can hire a private driver and van through Klook like we did.
Haneda International Airport is much closer to the heart of Tokyo, however many people find better flight deals to Narita.
Getting Around Tokyo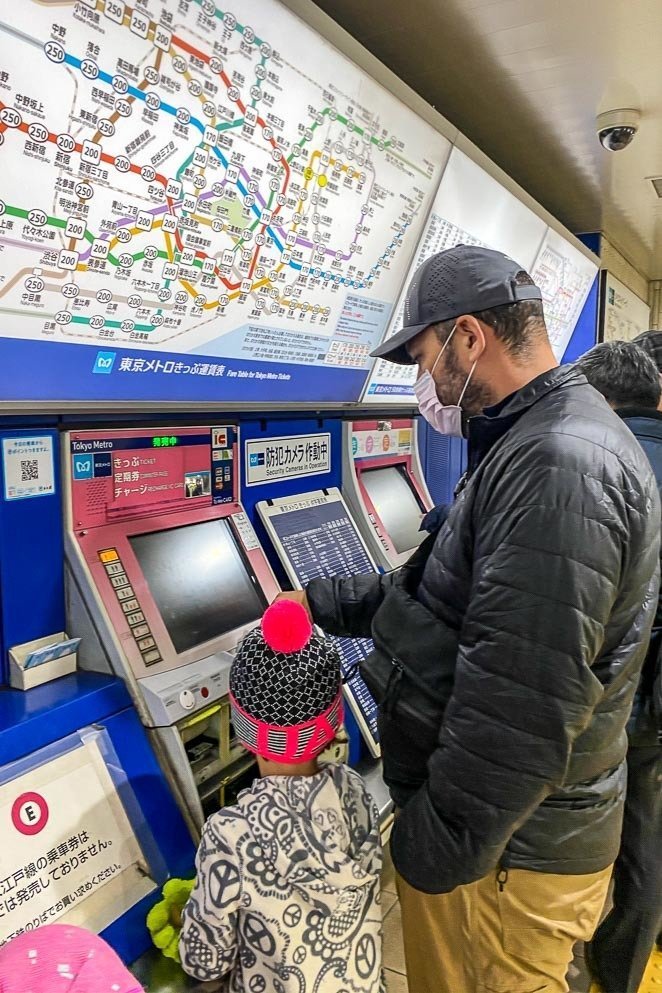 Tokyo is a very walkable city with clean and safe sidewalks, crosswalks, and many other pedestrians. Yet, if you want to go a long distance you may want to use the Tokyo trains and subways.
They are easy to find, clean, and simple enough to navigate if you do a little planning. You can buy a prepaid card, but if you're only spending 2 days in Tokyo, then you can also just pay with Yen at the station as you may only need one or two tickets.
We found the Tokyo subway system to be very appealing with how clean and efficiently everything ran.
Eating Out In Tokyo
There are so many places to eat in Tokyo that it can be a bit overwhelming to decide. Just know that many restaurants are small and do not have seating for large groups or families. You may need to do a little searching for those.
Tokyo can be a really exciting city to visit.
Japan in general can be a dream vacation for many people. We hope to come back to Tokyo someday as we add it to our list of places we'd like to spend more time in exploring.
What other great things can you think of doing with only 2 days in Tokyo?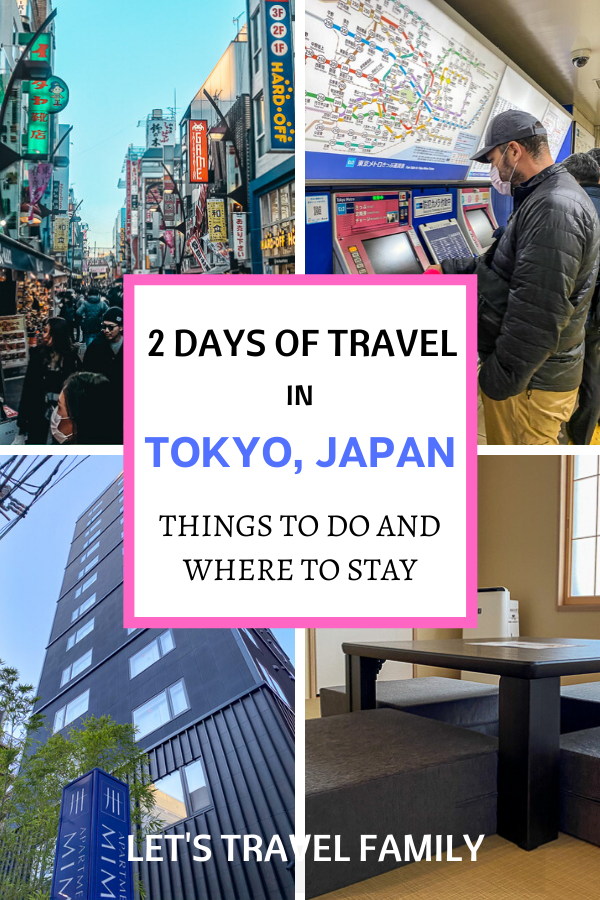 Let's Travel Family is a participant in the Amazon Services LLC Associates Program, an affiliate advertising program designed to provide a means for sites to earn advertising fees by advertising and linking to amazon.com, amazon.co.uk, amazon.ca. Amazon and the Amazon logo are trademarks of Amazon.com, Inc. or its affiliates.