After spending 14 days here, we can say that you'll never run out of things to do in Ubud Bali!
Ubud Indonesia is one of the top spots for tourists and for a good reason. From family-friendly activities to fun nightlife for adults, the place has a lot to offer.
Ubud was the main city that our traveling family spent time in while in Bali and we just can't wait to share the top things to do in Ubud with you.
Related Post: What should be on your Bali packing list?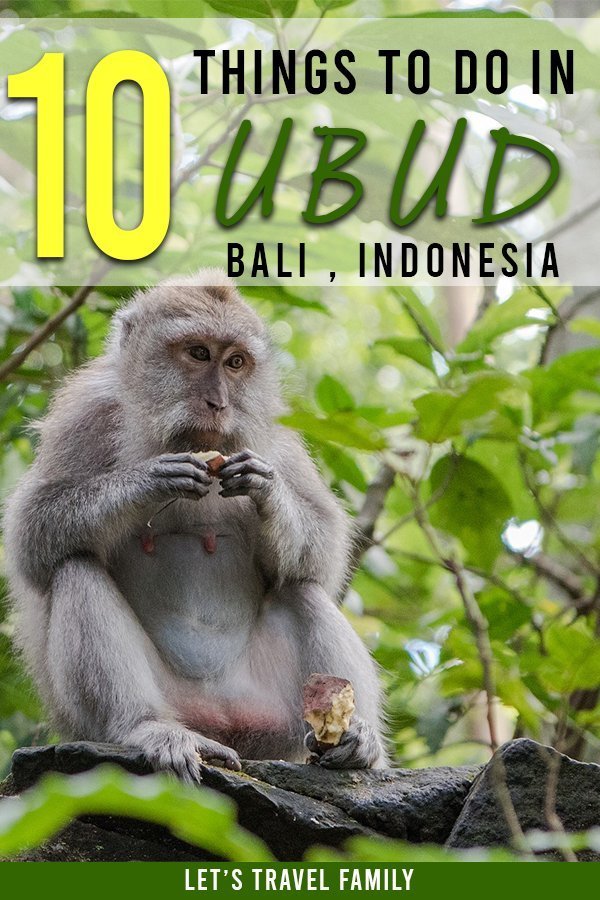 Best Things to do in Ubud Bali
You might know of the numerous fun things to do in Bali, but what about the activities you can do in a specific area like Ubud?
If you're visiting Bali, there's a high chance that you'll stay in Ubud for a while like we did. Wondering what to do in Ubud Bali? We'll guide you with this list!
Take A Cooking Class At Farm Cooking School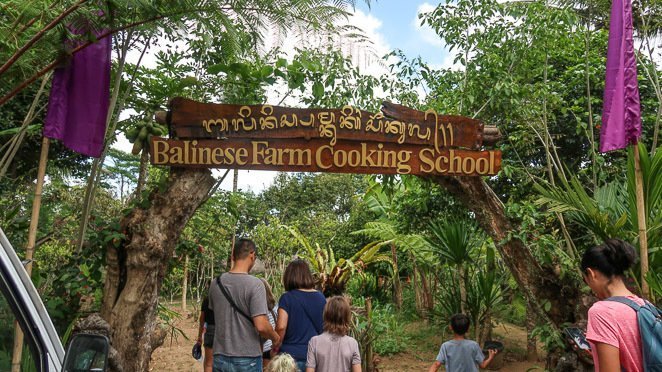 For some educational experience with kids, or a fun adult experience too, come and visit the Farm Cooking School in Ubud.
This is actually a village project that they made with the goal of enhancing Bali's social, cultural, economic, and environmental sustainability.
Imagine going back home and missing the food from your Bali adventure. Do you have to order from an Indonesian restaurant just to satisfy your cravings? No, you can cook it!
At the Farm Cooking School, they'll teach you how to cook authentic Balinese food. Start from farming in the organic farm owned by a local family, then go and cook the dish for the day.
Visit The Monkey Forest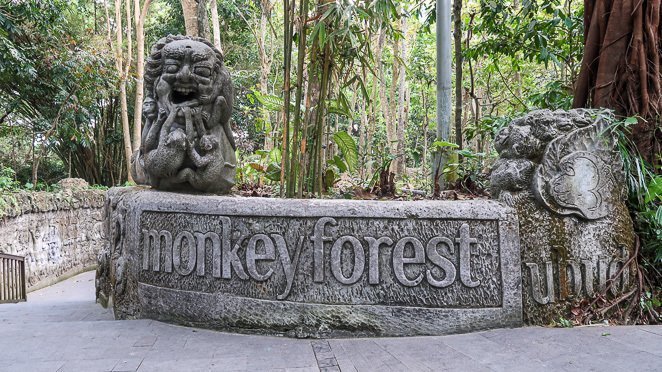 We always welcome the experience of being close to wildlife. It happens a lot when we visit national parks in the US. At Ubud's Monkey Forest, it's a whole new experience which you'll surely enjoy as well.
A lot of people say that a visit to the Monkey Forest is the best thing to do in Bali. Your opinion might be different, but you won't be able to deny that a visit to the place is fun!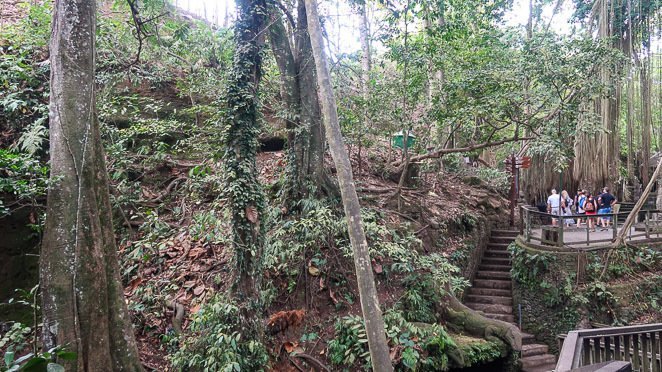 ​The Monkey Forest is viewed by the locals as an important spiritual, educational, economic, and conservation center for the village.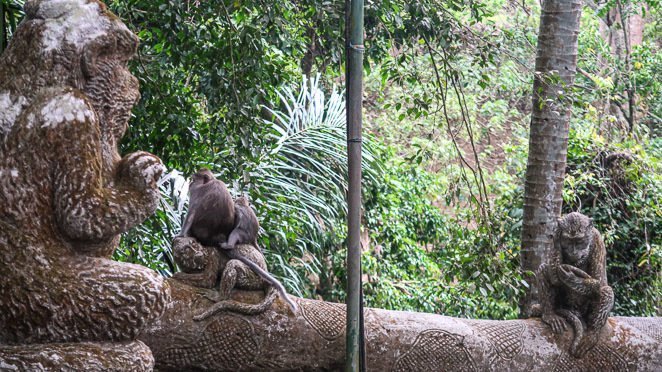 The place doesn't only showcase more than 700 monkeys, it also showcases the forest and the three temples within namely Pura Dalem Agung, Pura Beji, and Pura Prajapati.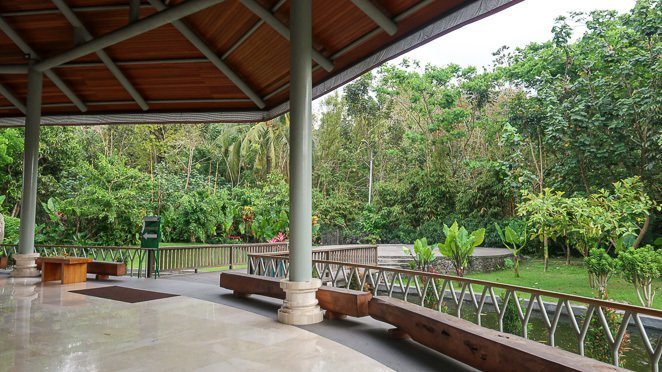 To make the most out of the entrance fee, make sure to visit at least one of the temples, have fun with the monkeys, and take the opportunity to breathe in fresh air right in the middle of the city.
Visit the Pod Chocolate Factory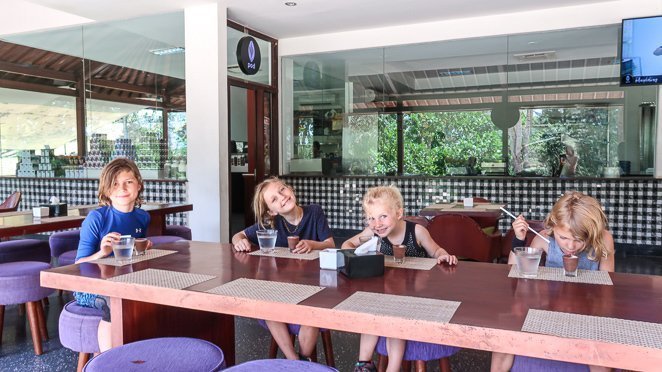 Another destination with some interactive fun is the Pod Chocolate Factory. Here, you can mold your own chocolate and take it home!
Located on the main road to Bedugul, Pod Chocolate Factory is a great stop if you're craving for some sweets (or coffee)! They offer chocolate frappes, coffee and freshly baked pastries.
Entrance is free but participating in Fresh Chocolate Making comes with a fee.
Tip: They have two locations, one for the factory outlet, and one for the origin. You can also visit the Pod Origin in Jalan Tukad Ayung, Carangsari, Petang, Bali!
Have breakfast in Kakiang Bakery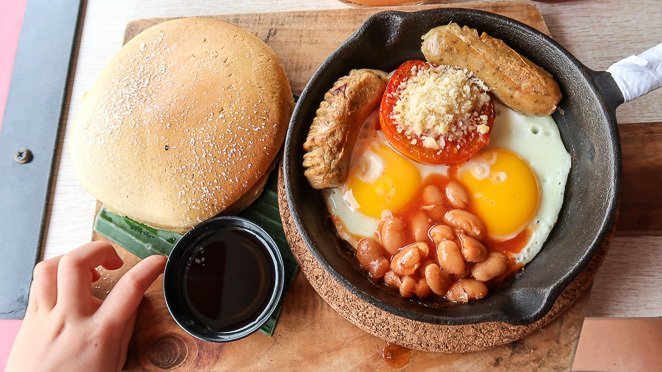 Donuts, cookies, cake, or gelato, whatever you want for an excellent breakfast is here. They also have great espresso!
We even came back for our daughter Gwen's birthday dessert and we loved it.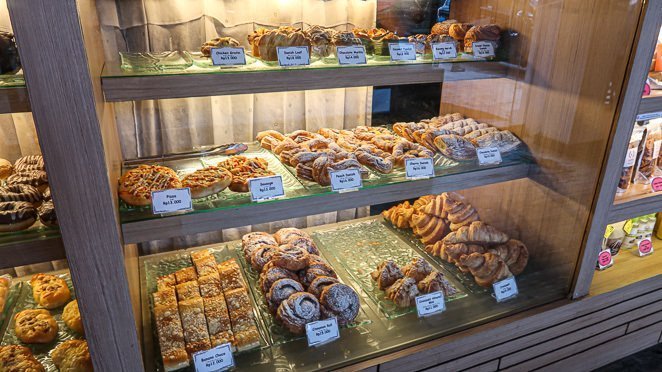 Other perks include a very nice parking attendant, AC on the second floor, and free WiFi.
Tip: They only give straws upon request!
Agung Rai Museum of Art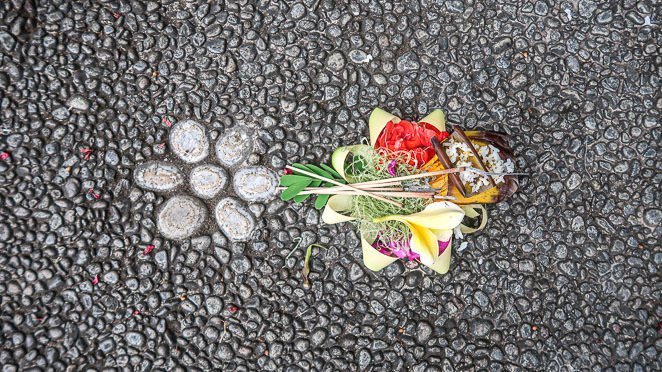 If you enjoy Art Museums, then this is the place for you. The Agung Rai Museum of Art says a lot about the history, culture, and tradition of Bali.
Another bonus for us when we visit museums is that it contributes to our children's worldschooling.
The collection showcases traditional to contemporary pieces. Some are even works of renowned Balinese masters!
It's a bonus that they also have a resort! The museum is located in Jalan Raya Pengosekan.
Eat As Much Fruit As Possible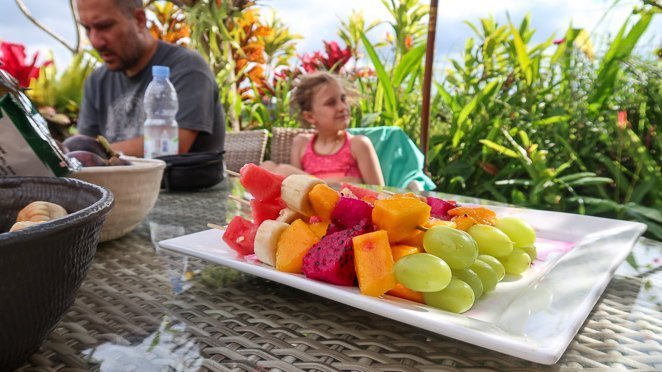 Bali has a large amount of tropical fruit to choose from. Treat yourself, save some money, and buy fruit from a local fruit stand each day as a snack or even for breakfast.
Visit The Ubud Royal Palace
The Puri Saren Agung, also known as the Ubud Royal Palace, is a prominent location in Ubud. It also serves as a cultural repository, showcasing the Balinese arts, dance, and literature.
If you're visiting, try to get a ticket to watch traditional dance performances!
Drive North To The Tegallalang Rice Terrace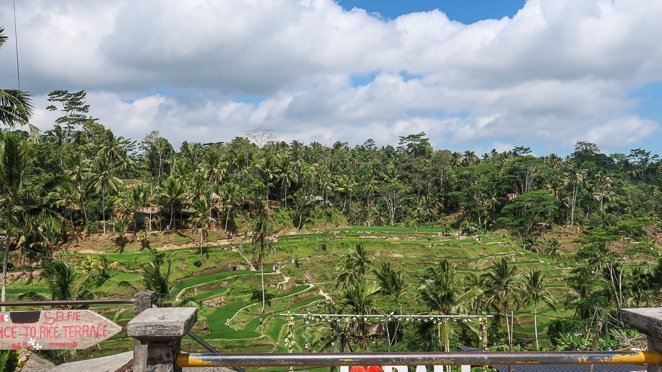 The Tegallalang Rice Terrace is situated in Tegallalang, Bali just north of Ubud.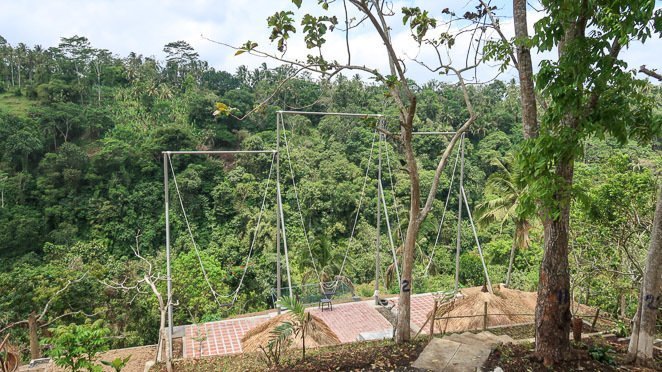 If you're looking for the perfect place to take that Instagram-worthy Bali swing photo, this could be your place. Just be prepared for it to be a bit touristy.
​Best restaurants in Ubud
Melting Wok Warung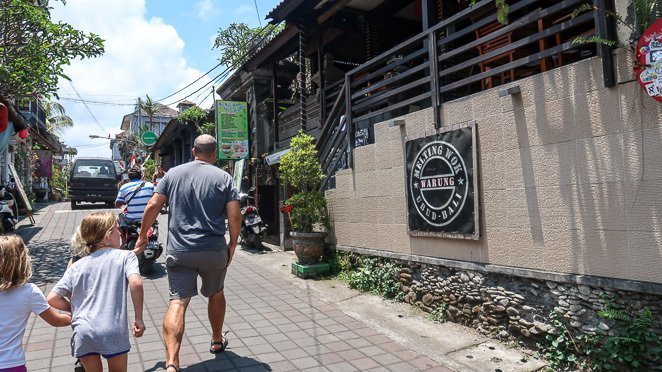 This restaurant is definitely a place you'd want to go back to again and again.
Despite its small space, Melting Wok Warung is FAMOUS so if you want to make sure that you get to have a taste of their menu, you can book in advance or visit at lunchtime like we did both times. The food was amazing.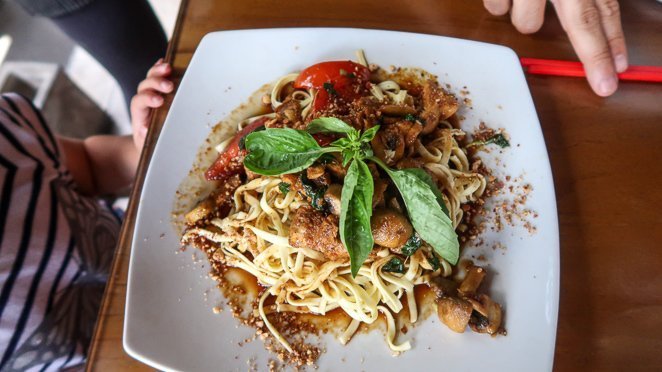 The design plus the fact that it's open-aired makes the atmosphere so homey.
Tip: It's closed on Monday's and open from 10 a.m. to 10 p.m. on all other days.
Bali Buda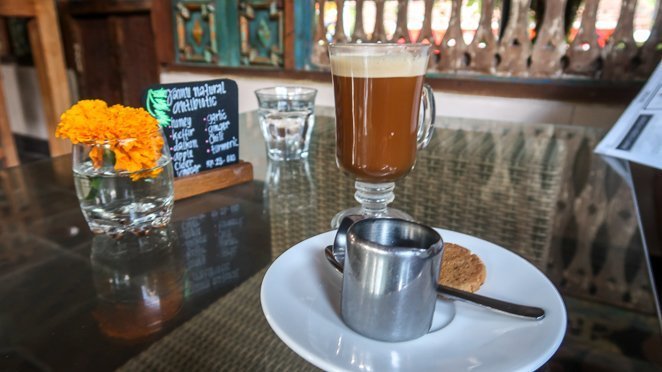 A mixture of restaurant, market, and cafe, Bali Buda is a place that parents like me would love.
We visited both the restaurant and the market area on separate occasions and only have great things to say about each!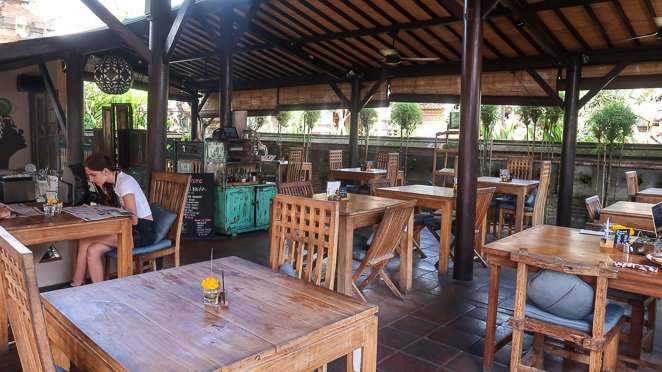 Like most Balianisian restaurants, Bali Buda is open-aired which can make your stay even more refreshing.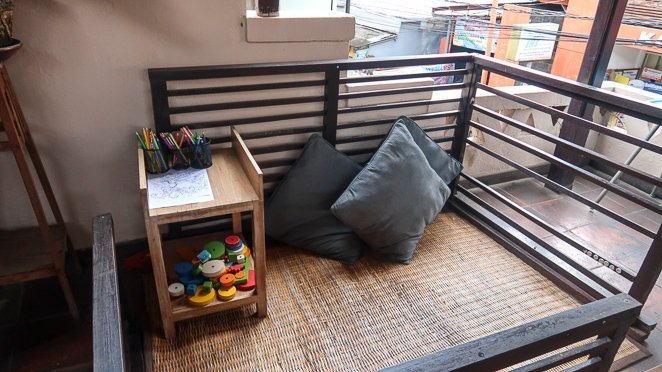 It's also a family-friendly place. As a parent, I appreciated the children's area with coloring pages and soft floor pillows.
Tip: Portion sizes are large so be careful or you'll over-order before you know it! If you happen to over-order, have it for takeaway.
Mamma Mia Pizza & Pasta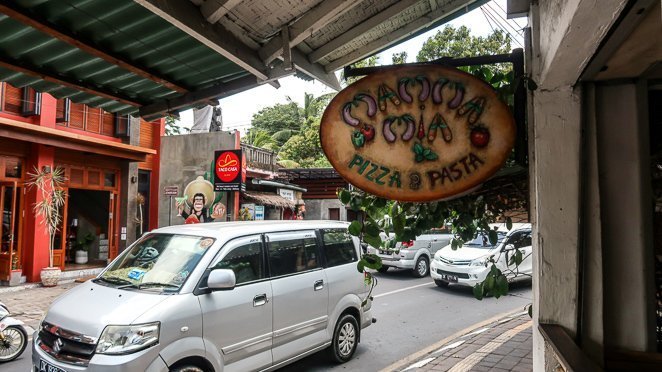 For some classic pizza & pasta combo, go and eat in Mamma Mia!
Sometimes when traveling, we miss the food from home. To satisfy your American cravings, this is the best place to go to. Their Roman-style thin-base pizzas are good and even better when you pair it with beer.
Hongalia Chinese Restaurant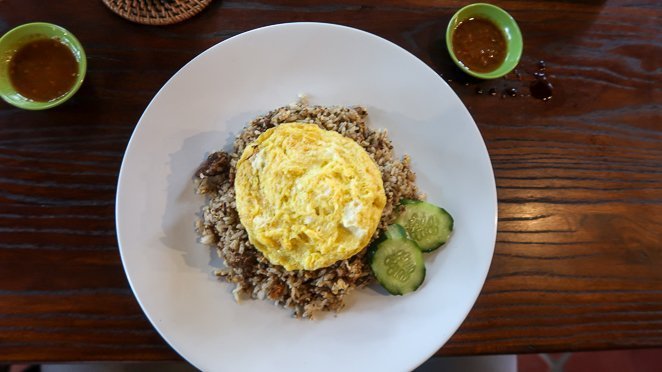 Enjoy some great Chinese cuisine at Hongalia Chinese restaurant. We also took advantage of their indoor air conditioned seating while other guests liked the patio outside.
Le Moulin Crepe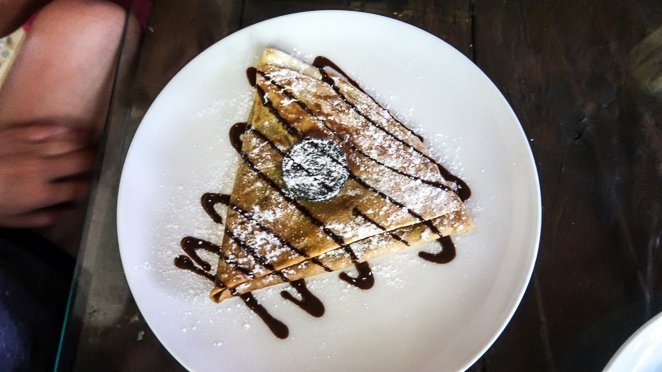 Le Moulin Crepe provides a wide variety of sweat or savory crepes. Our family celebrated our daughter Gwen's birthday at Le Moulin Crepe and I remember loving Riley's pesto chicken crepe while Gwen loved her sweet Oreo Crepe.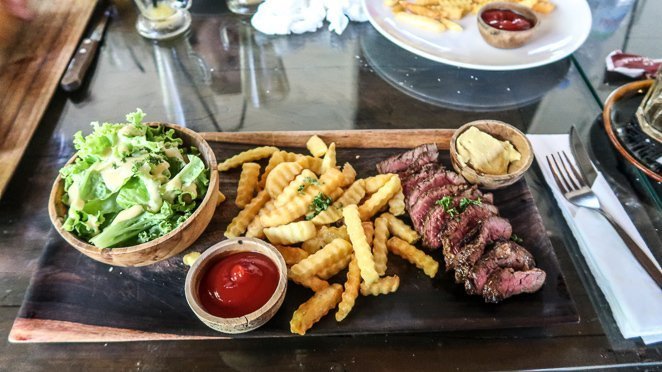 Now, Tony being diabetic tried to stay away from the sweets and actually bought a fantastic steak which came with a salad and fries.
Nagi Sushi And Kitchen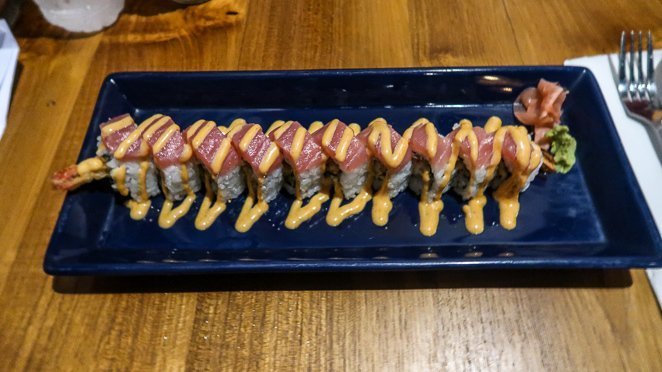 Nagi Shushi and Kitchen was another great find in Ubud. Our family loves sushi and to find large rolls like this for about $3-4 USD we were thrilled!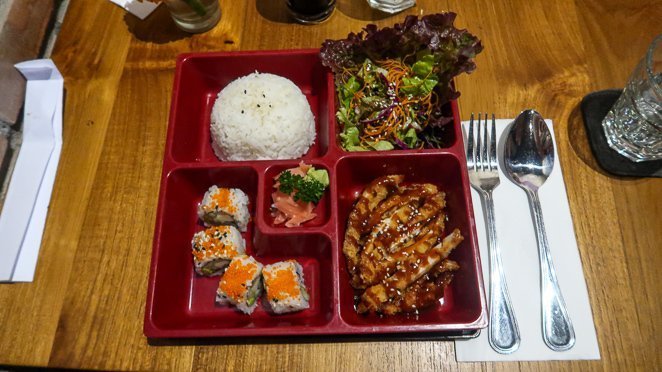 Tony love their bento box meals with more protein then rice while the kids enjoyed having their fancy fruit drinks.
Sweet Orange Warung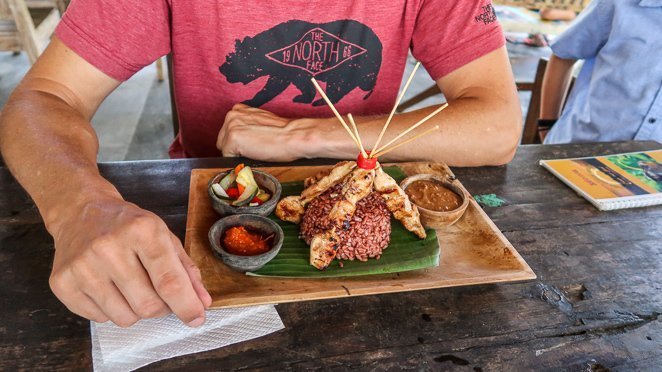 This off-the-beaten path warung was one of our favorite finds while visiting Ubud, Bali. Friends of our invited us here and we thought we were walking to someone's house in the middle of a rice field after walking down a side ally from busy Ubud. Then, this gorgeous open-aired Warung appeared and it was like finding an oasis in a busy city!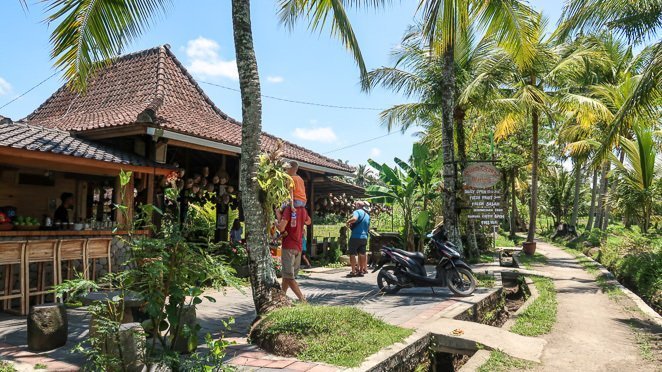 The food was fantastic, the people were so incredibly nice, and the location was amazing!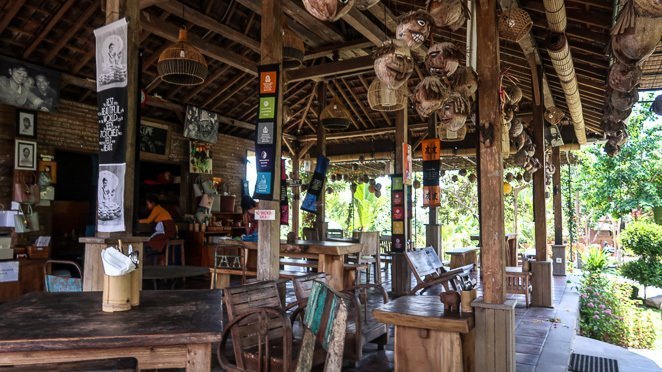 Oh, and sure to purchase a coconut to write a message on and they will hang it in their restaurant for you to see when you come back to visit one day.
​
Where to Stay in Ubud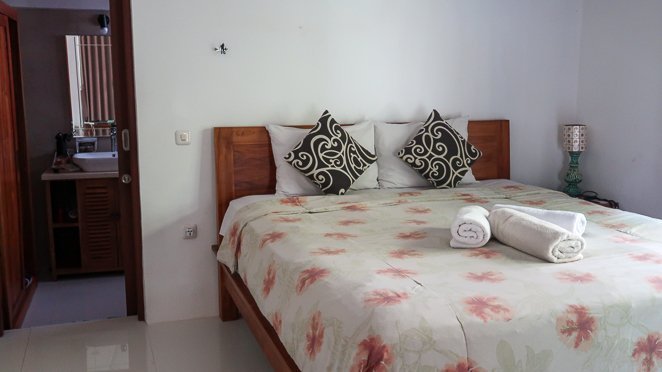 We created a detailed post for finding the best places to stay in Bali over here. Be sure to check it out if you're trying to plan your Bali travels.
When we visited Ubud, Bali we found a homestay in Booking.com and found it to be very affordable. Another great place to check is Airbnb.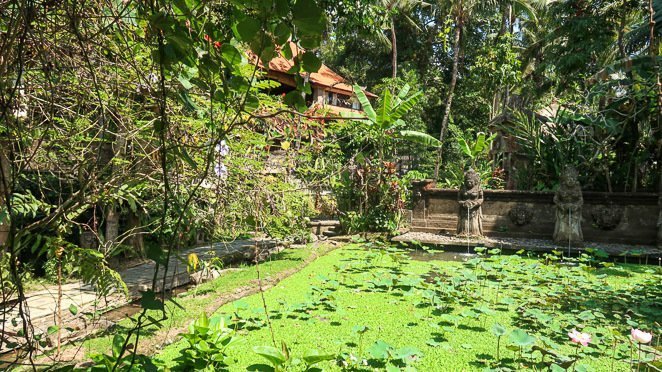 For other hotels, lodging ideas and resorts around Bali, check our where to stay in Bali post.
Ubud is a place full of things you can enjoy. It just takes some research to find your dream itinerary.
While Ubud is a place known for its nightlife, it's also a place that showcases the beautiful culture of Bali through the locations we mentioned above.
Where to next? Will you take a fast boat over to the Gili Islands? Or, fly to Lombok Indonesia just to the East of Bali?
If you're looking for other great Asia travel destinations while visiting Bali, be sure to check out these great ideas: Things to do in Penang, Malaysia2 Days In Tokyo Japan and Where To StayThings to do in Kuala Lumpur, Malaysia
Are you excited to pay a visit to Ubud now? Tell us in the comments below!