Stillwater is a beautiful small town in Minnesota with many hidden gems. There are tons of fun things to do in Stillwater MN. Located on the border between Wisconsin and Minnesota, and only 30 minutes East of St. Paul/Minneapolis and the Mall of America, Stillwater is a great place to add to your Minnesota vacation itinerary and travel plans.
Things to do in Stillwater Minnesota are endless. With the historic town area packed full of antique stores, amazing restaurants, and a beautiful walk along the St. Croix River, you won't be disappointed. Or head down to Washington County Historical Society, Stillwater Cultural Landscape District, or even the William O'Brien State Park to explore and take in all that Minnesota has to offer.
Below we are going to share our top tips for visiting Stillwater Minnesota. You'll find a list of the best restaurants in Stillwater MN, activities for families to do, and where to shop in downtown Stillwater MN.
First, let's quickly talk about where to stay in Stillwater while you're vacationing in Minnesota.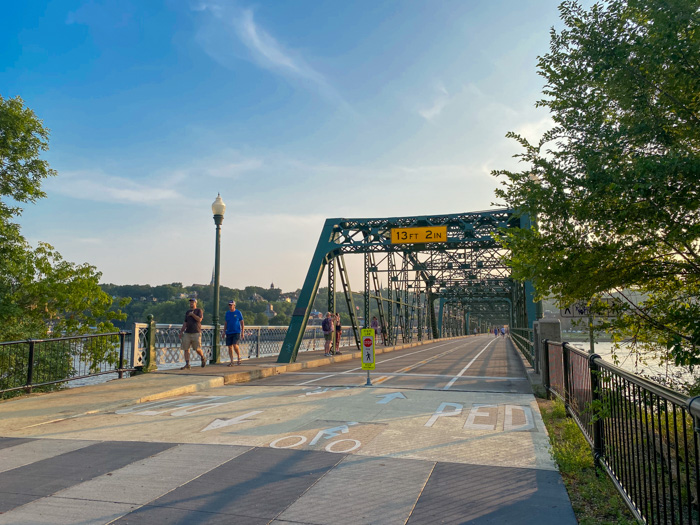 THIS ARTICLE MAY CONTAIN COMPENSATED LINKS. PLEASE READ OUR DISCLAIMER FOR MORE INFO. THIS POST WAS WRITTEN BY JILL GREISING-MURSCHEL, A FAMILY TRAVEL AND RV LIVING EXPERT.
Top Stillwater MN Hotels
Stillwater is known for its small-town vibe and beautiful river views. That's why our top pick for a great place to stay would be in the downtown Stillwater area within walking distance to the St. Croix River.
The Water Street Inn is a great choice! It was recently remodeled to host a rooftop bar and an Irish Pub, while being the only Stillwater hotel on the riverfront next to the lift bridge.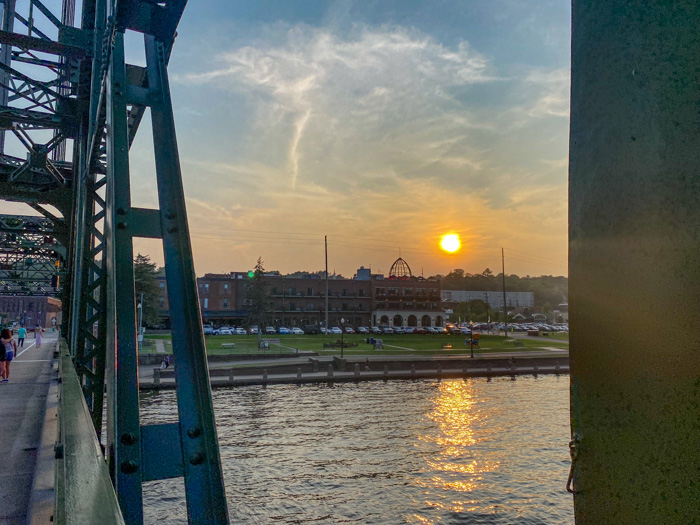 Another hotel accommodation option in downtown Stillwater is the Lora. Offering a historic feel right on the main street of the St. Croix Scenic Byway, the Lora is a polished hotel in a great location in downtown Stillwater.
Bed And Breakfasts In Stillwater MN
Stillwater is known for its historic houses near historic Main Street and several have been restored and offered up as bed and breakfasts in Stillwater MN.
Located just 3 blocks from downtown Stillwater, Aurora Staples Inn provides 5 suites in their 1892 Queen Anne Victorian. With a beautiful garden, fireplaces, and a delicious breakfast, this place could make for an incredible romantic getaway.
The Outing Lodge at Pine Point is another one of the bed and breakfasts Stillwater MN has to offer. Surrounded by 300 acres of beautiful wooded parkland, their family-run all seasons B&B is a great place to consider staying.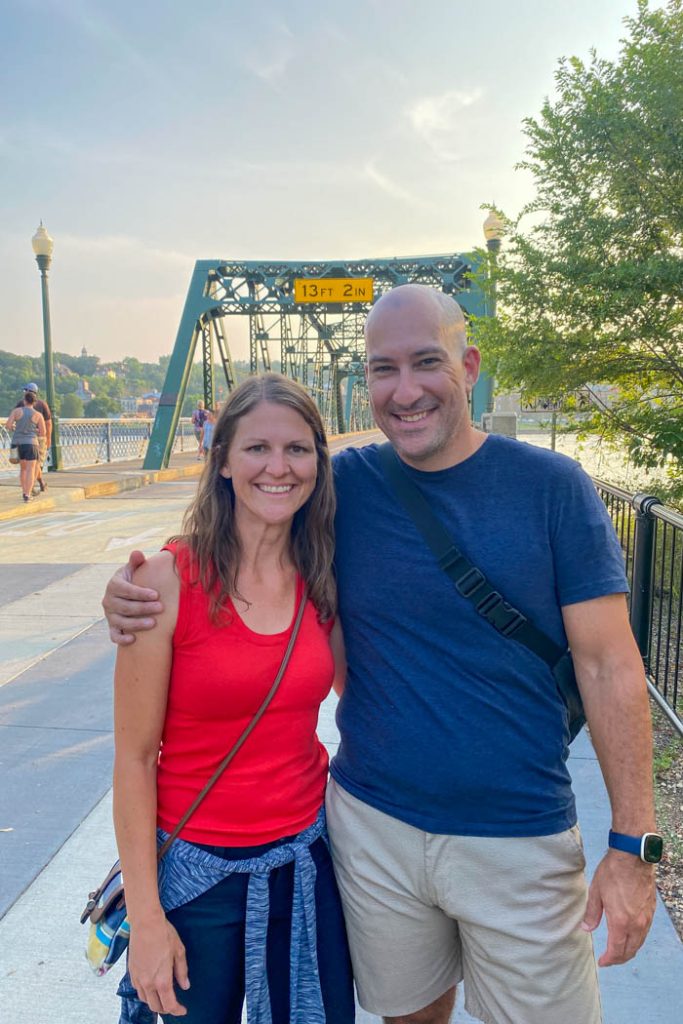 Fun Things To Do In Stillwater MN
Now that you have a place to stay, let's dive into the fun things to do and the amazing sights to see in Stillwater Minnesota. Be sure to read further down to learn about the best restaurants in Stillwater that you'll want to check out during your visit.
Here are some great Stillwater MN attractions, places to visit, and activities to do while visiting this beautiful Minnesota town!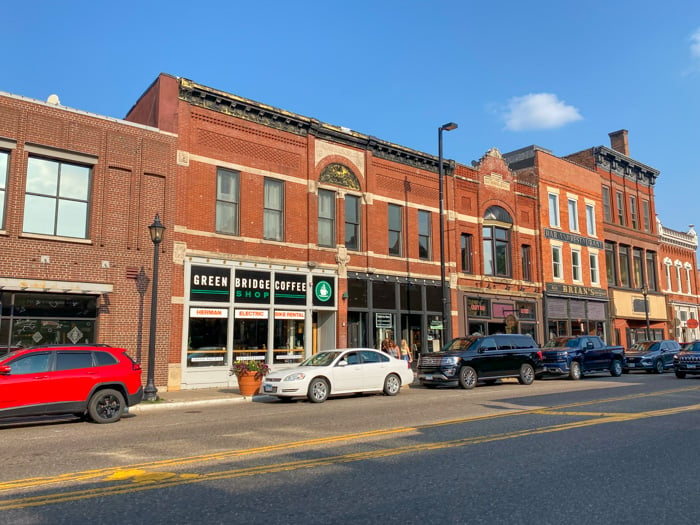 The Stillwater Lift Bridge
The Stillwater Lift Bridge, also called the St. Croix River Bridge, is a historic landmark in the heart of downtown Stillwater. It's a vertical lift bridge that connects Minnesota to Wisconsin, and only recently stopped allowing vehicle traffic over the bridge. Instead, it has now reopened as a pedestrian and bicycle bridge that completed the Loop Trail through Stillwater.
Walk across the bridge and look at downtown Stillwater, MN from the Wisconsin side of the river. This renovated historic lift bridge is a popular spot for locals and tourists alike. It reminds me of the Bridges of Madison County in Iowa.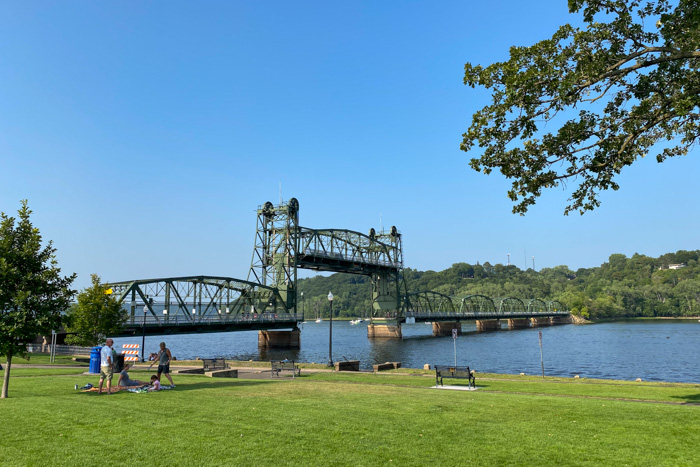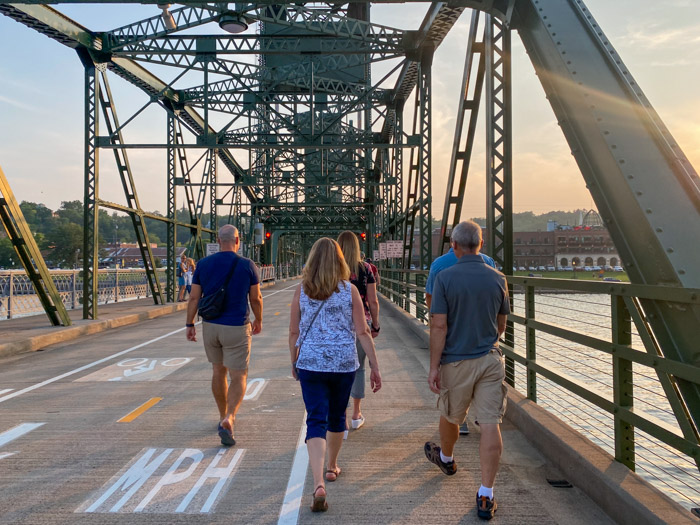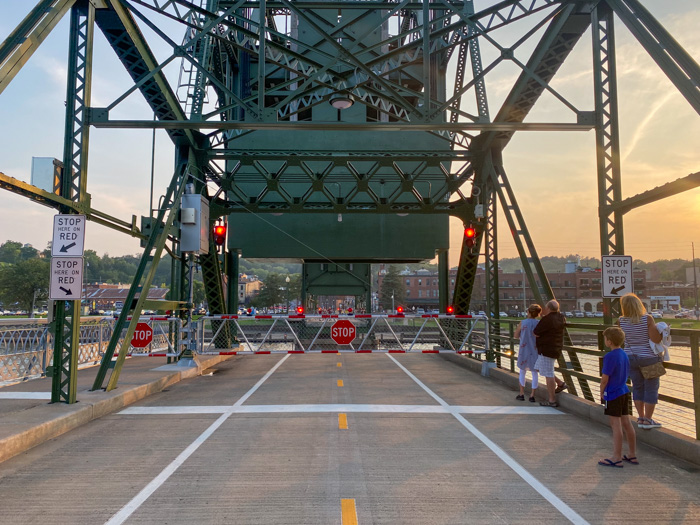 Hike or Bike The St. Croix Loop Trail
Hike or bike across the historic Stillwater Lift Bridge to begin the 4.7 mile St. Croix Loop Trail. The crossing loop trail will take you across the river twice, first on the historic Lift Bridge and second over the new St. Croix Crossing Bridge that opened to vehicles and pedestrians.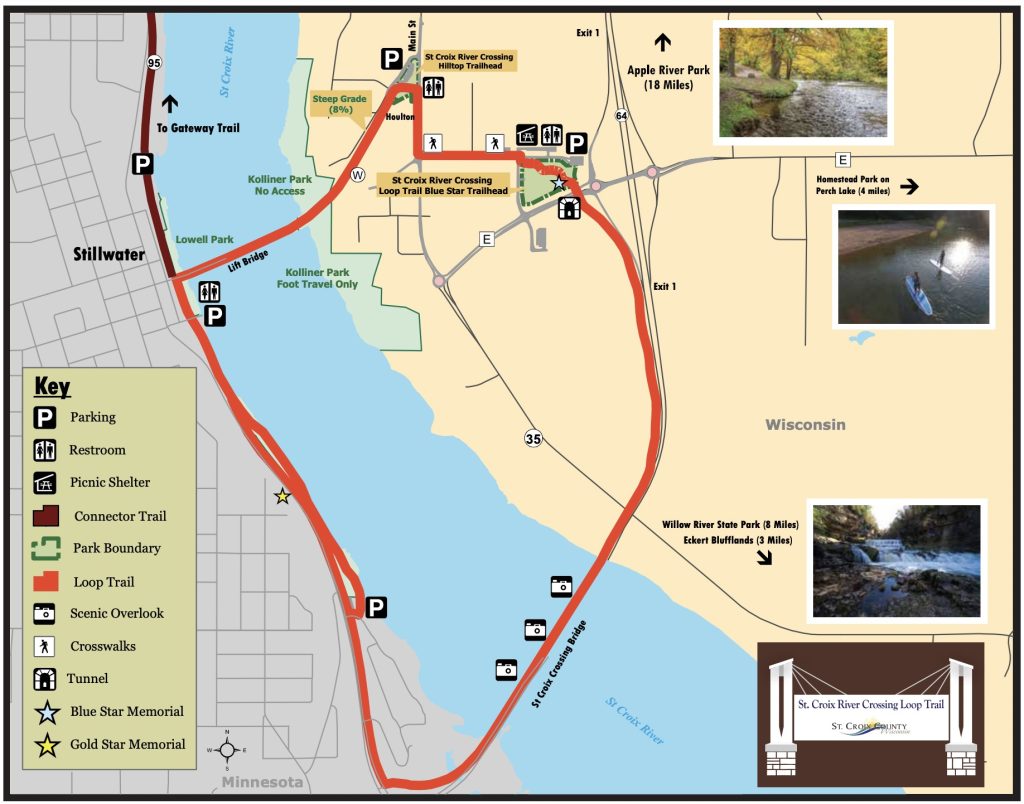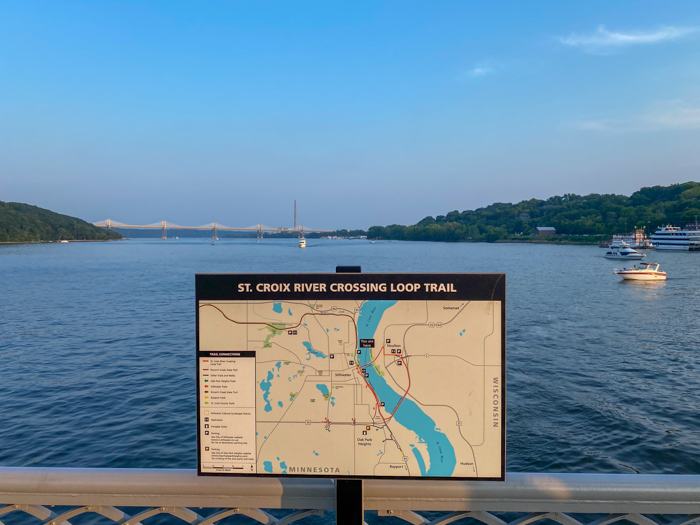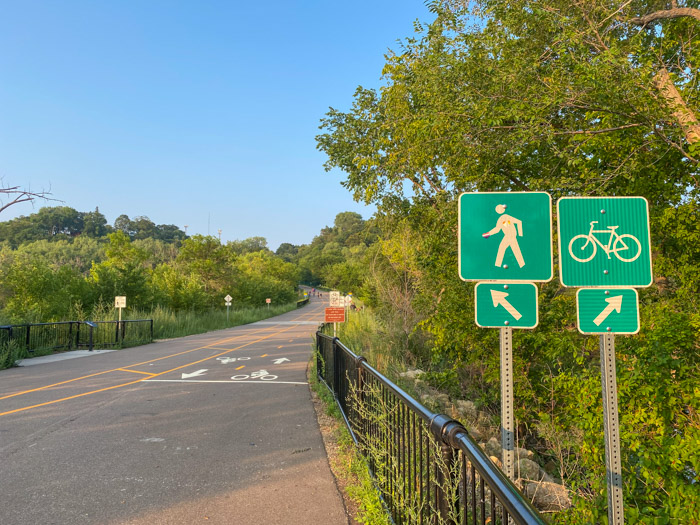 Stillwater Trolley Company Tour
Go on a 45 minute narrated tour of Stillwater MN and learn how it was established as a lumber town. See the Victorian mansions up close and experience going up a few of the steep hills in Stillwater without having to climb them. The Stillwater Trolley Company offers private tours, public tours, and sometimes even special storytime tours for families with young kids.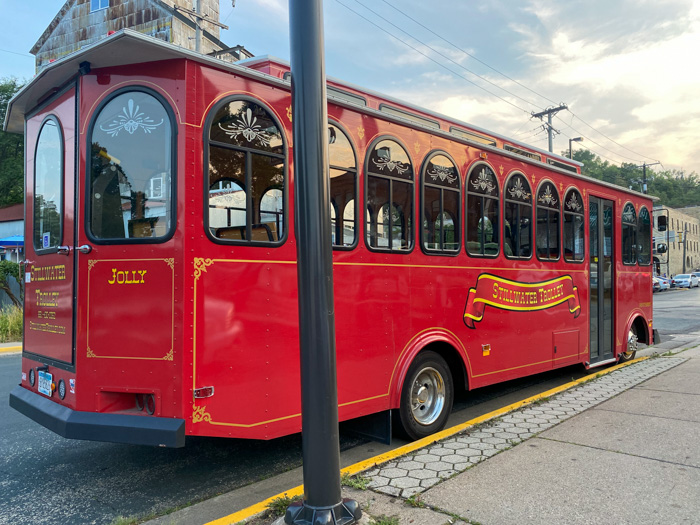 Climb The Stillwater Stairs For A View
Located just South of Nelson Street you'll find The Stillwater Stairs on the west side of Main Street. If you climb to the top of the stairs, you'll be rewarded with an incredible view of downtown Stillwater and the St. Croix River Valley.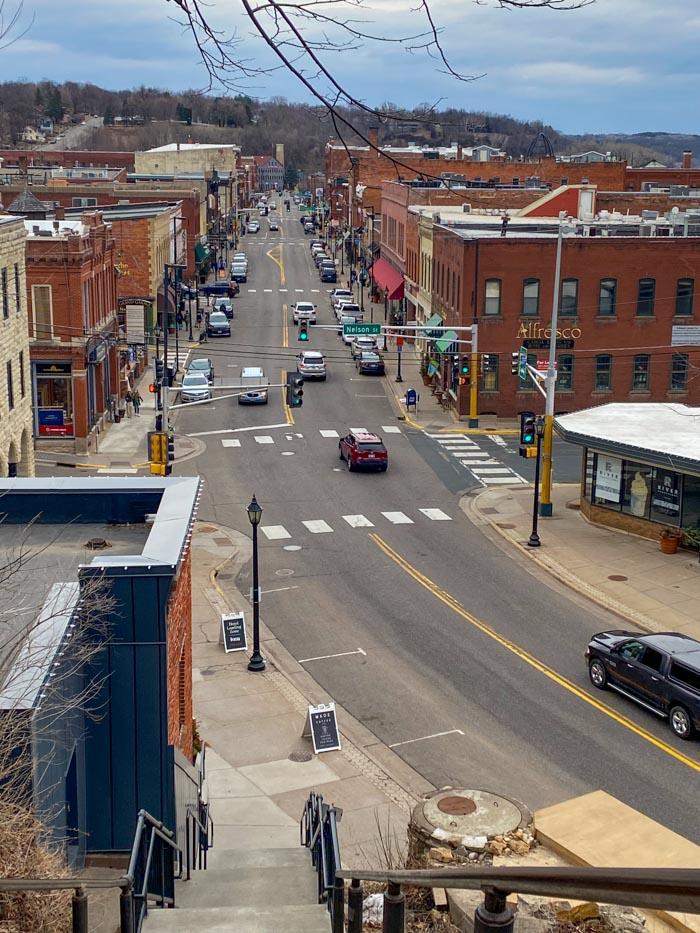 Stillwater Riverboat Cruise
Book tickets to create some incredible memories on a Stillwater Riverboat Cruise with your family or friends. Not only will you be able to see Stillwater and the St. Croix River from a different perspective, but you'll also be able to enjoy a meal and drinks on board.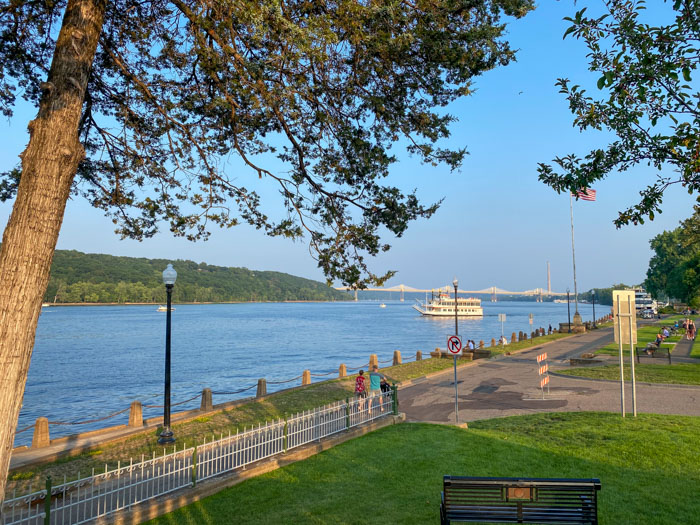 One year my siblings and I took my mom on one of the Stillwater river boats cruise for her birthday, on Independence Day evening. We were able to watch the fireworks from the boat and celebrate both our mother's and our nation's birth together!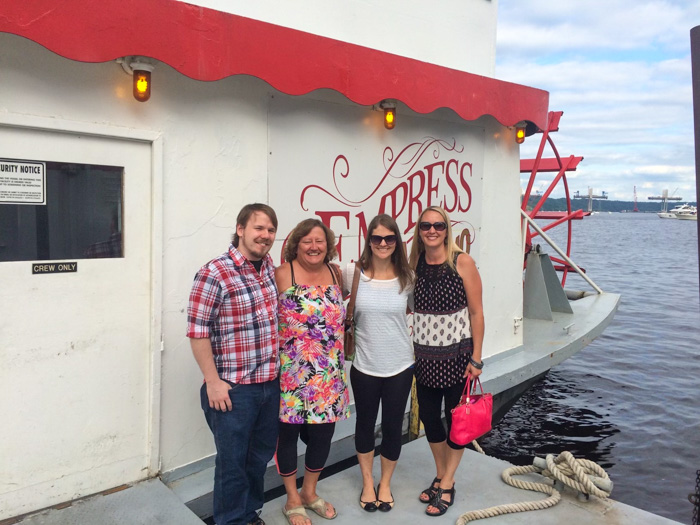 Go On A Gondola Ride On The St. Croix River
You don't have to go all the way to Venice, Italy to experience a romantic gondola ride. Gondola Romantica offers a romantic experience for two on the St. Croix River near downtown Stillwater. It was beautiful to see the gondola gliding under the Historic Lift Bridge at sunset last summer.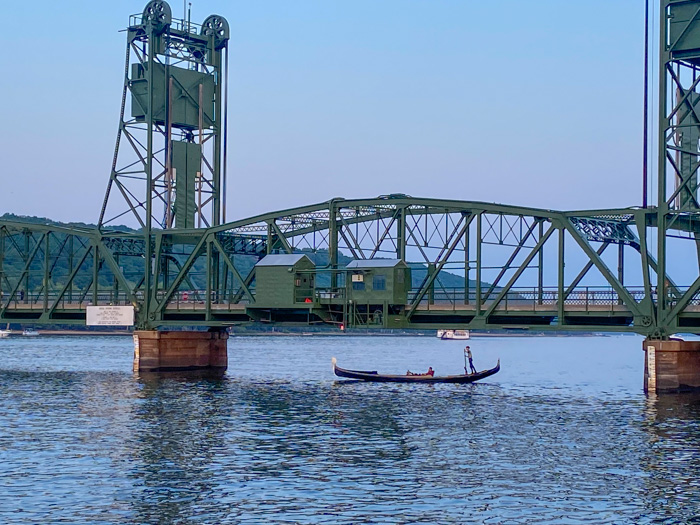 Visit Teddy Bear Park
If you are visiting Stillwater with kids, then you have to check out the unique Teddy Bear Park in downtown Stillwater. You'll find the park open from 8am – 8pm on most days without snow and located on the corner of S 2nd Street and Nelson. Teddy Bear Park has some fun nets, soft landings, a treefort and trains, and so much more that the little kids just love.
Go Shopping In Downtown Stillwater
Downtown Stillwater MN hosts some fun shops. From antique shops and home decore to toy stores and gift shops, Main Street is a fun place to shop around.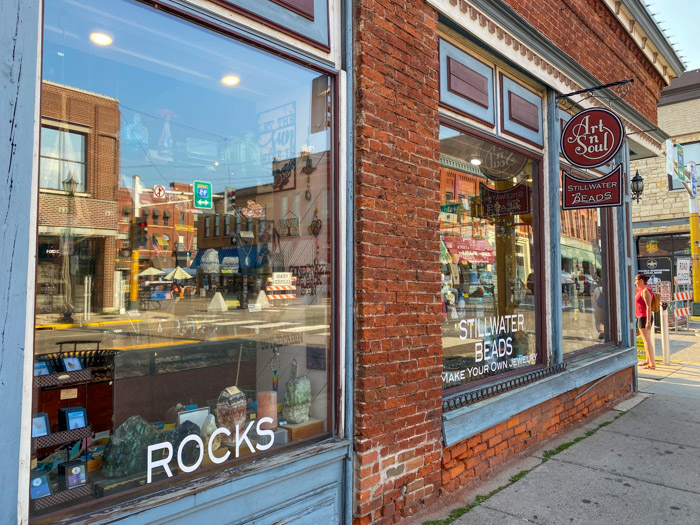 Visit Saint Croix Vineyards
Located just 4 miles west of downtown Stillwater, St. Croix Vineyards has grown to become one of Minnesota's popular wineries. Their rustic wine-tasting room is open daily in the summer months and they offer live music on Saturdays. So pack a picnic lunch and plan to spend a few hours enjoying the Minnesota summer weather at St. Croix Vineyards.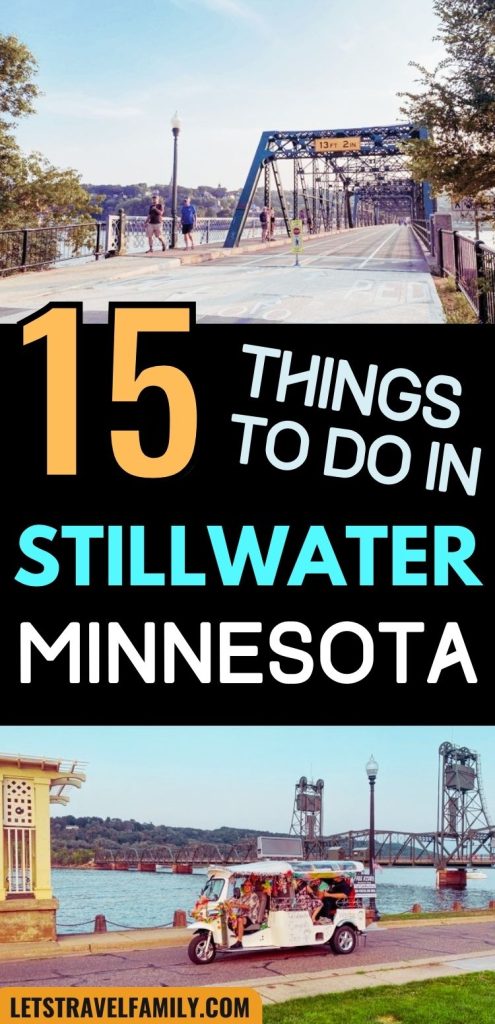 Visit Lift Bridge Brewery Company
The Lift Bridge Brewing Company provides local craft beers, stelzers, and non-alcoholic sodas. Their taproom in Stillwater is a fun place to stop in and try a few local brews and often hosts events and has live music. So if you're looking for a brewery that the locals love, then check out the Lift Bridge Brewery.
Great Places To Eat In Stillwater MN
Looking for a locally owned restaurant with a great view, located in downtown Stillwater during your visit? Or maybe you'd like to treat yourself to a large portion of excellent ice cream. Then read our top picks for the best restaurants in Stillwater MN.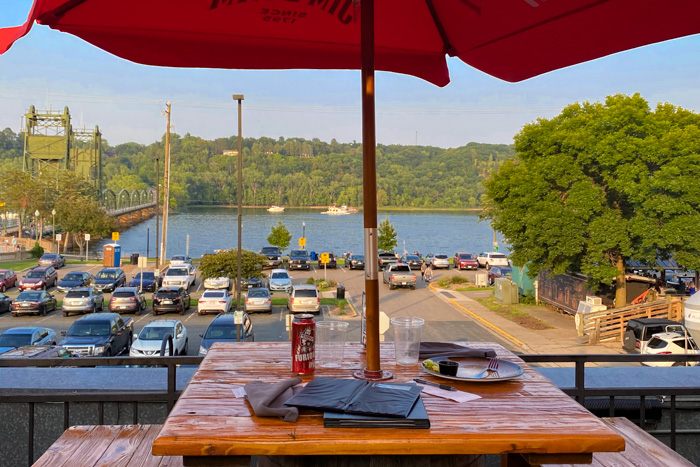 Nelsons Ice Cream
Nelsons Ice Cream shop is a local favorite and brings you back to what an ice cream parlor was like in the 'old days'. Been in business since 1923 and offers outdoor seating. The portion sizes are huge, so you may want to share your cone.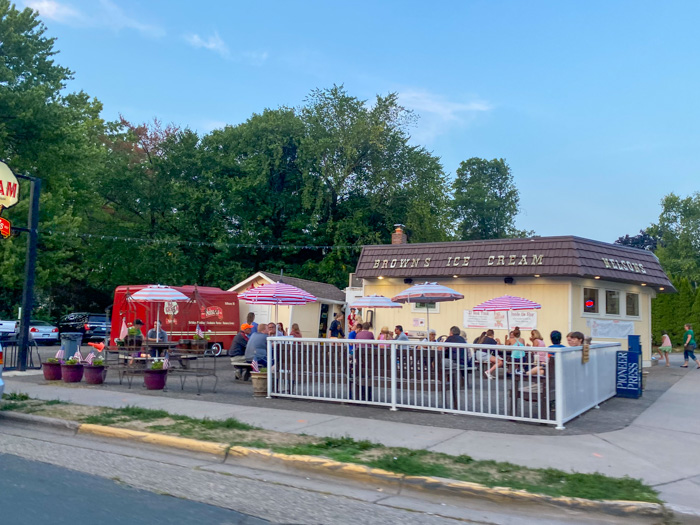 Leo's Grill And Malt Shop
Enjoy the 50's music and theme while you order your burger and malt at Leo's. Located on the corner of Main Street and Chestnut Street (Lift Bridge), this shop is right in the center of downtown Stillwater.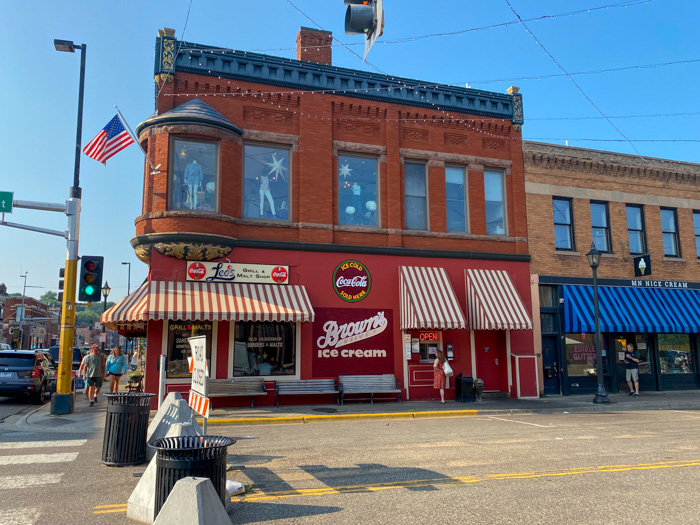 Candyland
Grab a piece of fudge at Candyland in Stillwater. If you're lucky, you'll be able to see the workers creating the delicious goods behind the glass.
Brick and Bourbon
Brick and Bourbon offers indoor and outdoor dining with a view of downtown Stillwater. We loved their bacon, roasted duck, and the kind service. Oh, and they have a beautiful view of the Lift Bridge and St. Croix River from their rooftop dining area.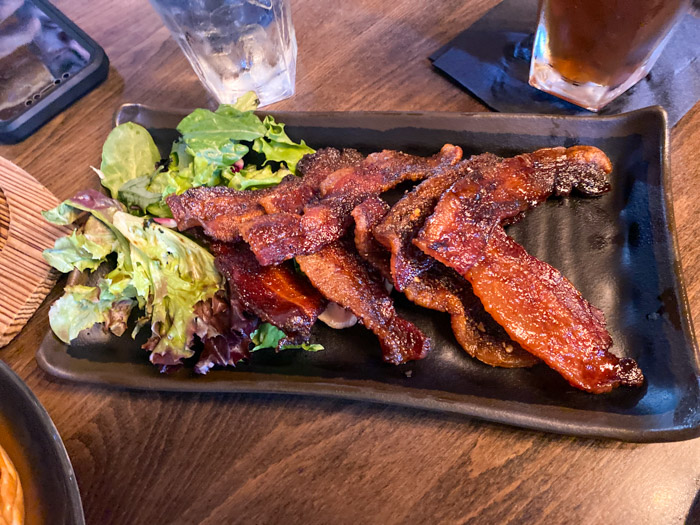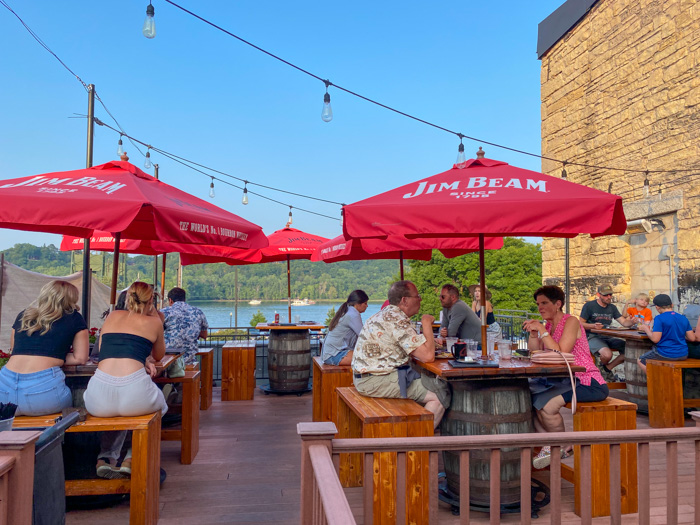 Freight House Stillwater
The Freight House located in downtown Stillwater offers some great burgers and a delicious soft pretzel to name a few favorites on the menu. What makes this restaurant pretty unique is it's historic building and a huge outdoor patio with a beautiful view.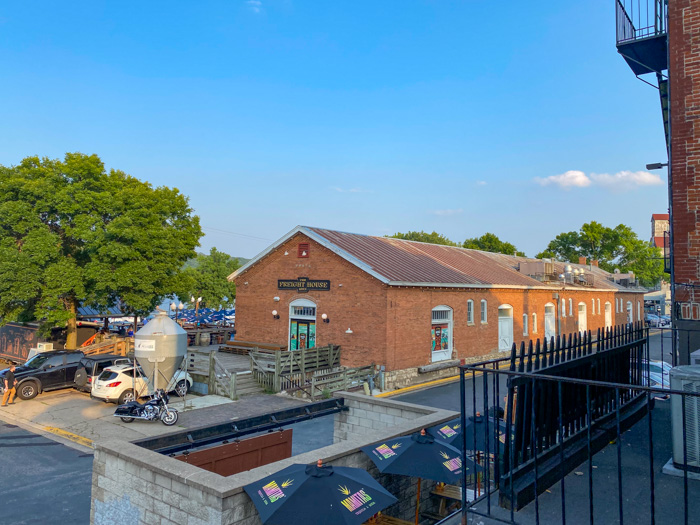 The Wild Hare
The Wild Hare offers gluten-free and vegan options, along with sustainable meat, organic, and locally sourced ingredients at their new restaurant in downtown Stillwater. My niece has celiac and she's thrilled to be able to eat their burger on a gluten-free bun AND french fries because their fryer uses rice bran oil and is totally gluten-free! My sister's family has been there three times in the last month, and they don't eat out much.
Other Things To Do In Stillwater Minnesota
Stillwater Minnesota offers so many fun things to do, that you will have so many options during your visit. If you simply love history and historical buildings, then be sure to check out The Commander Building.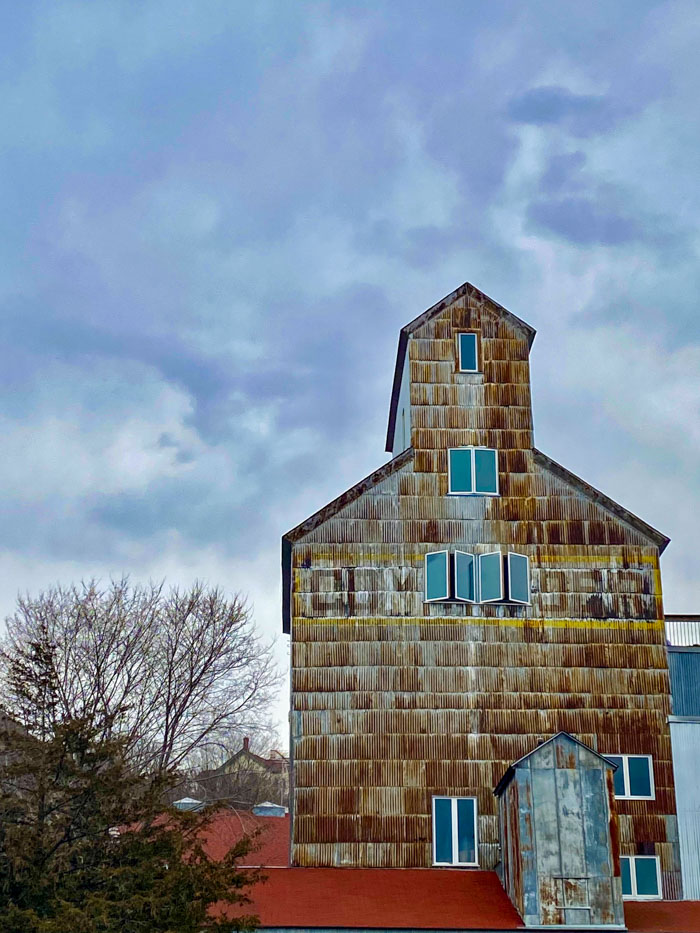 It is a beautiful sight to see with some history to note. It was once the elevator that connected to the Minnesota Flour Mill in 1908.
Watch the lift bridge go up and down for the large yachts and boats that pass under on a warm summer night at Lowell Park in downtown Stillwater.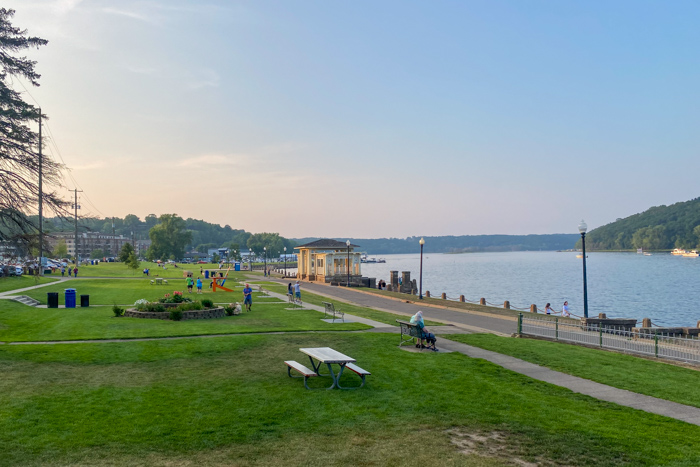 Or, sit and watch the Tuk Tuk drive-around ladies celebrating their bachelorette parties on Friday and Saturday nights throughout the summer.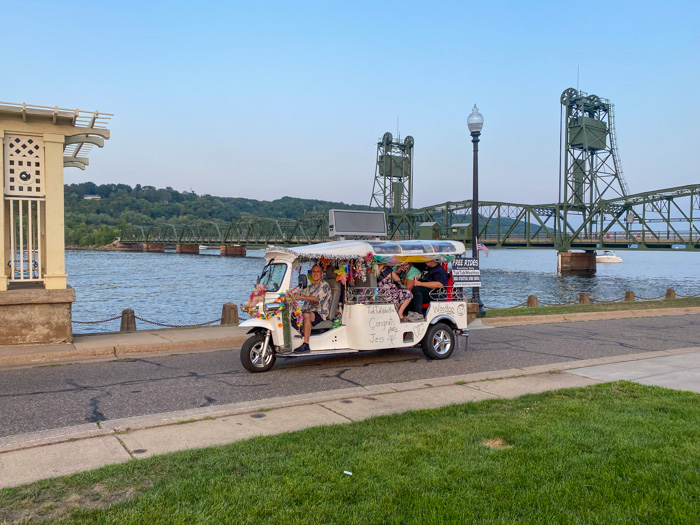 Being previous residents of Minnesota, Tony and I never really appreciated Stillwater until we came back for a visit. You see, we decided to move to Idaho where we now live.
When we spent a week vacationing in Stillwater with my sister's family, I began to really understand all that Stillwater MN has to offer.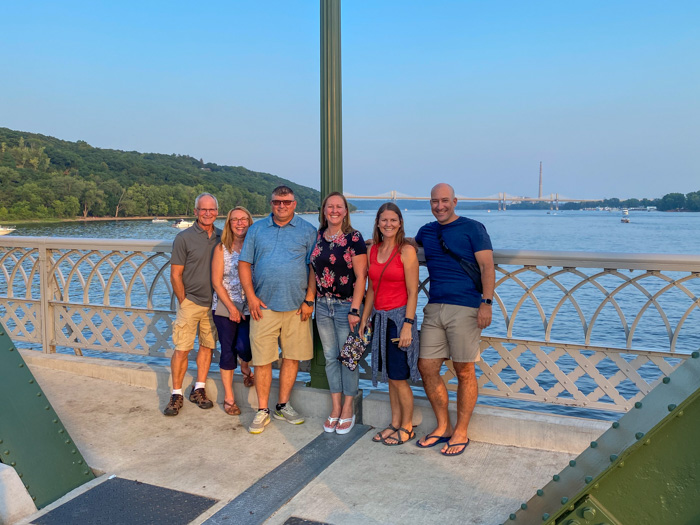 Have you been to Stillwater before? What else would you add to this list?
Related posts:
Things To do In Duluth MN With Kids
Discover The Best Fall Vacations In The US
30 Simple Bucket List Ideas For Families