Looking for the best fall vacations in US this year?
Get some travel inspiration this fall by diving into these best fall vacation ideas.
So, if you're looking for the best vacation during early October, November, or even September, then keep on reading. There are bucket list destinations that are close by so you can take that domestic trip.
Here are some of the top Fall destinations that we recommend.
Best Fall Vacations In The US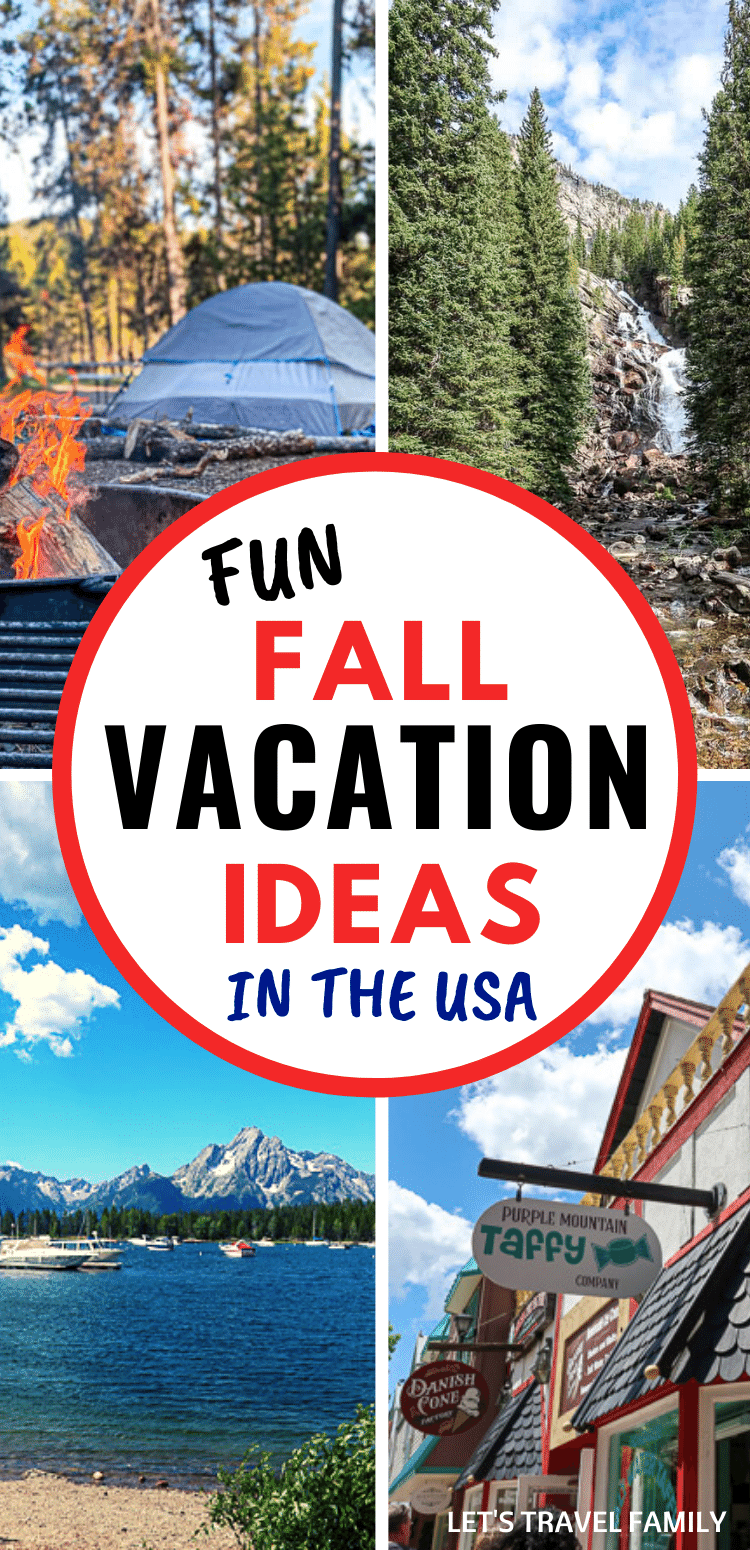 1. Acadia National Park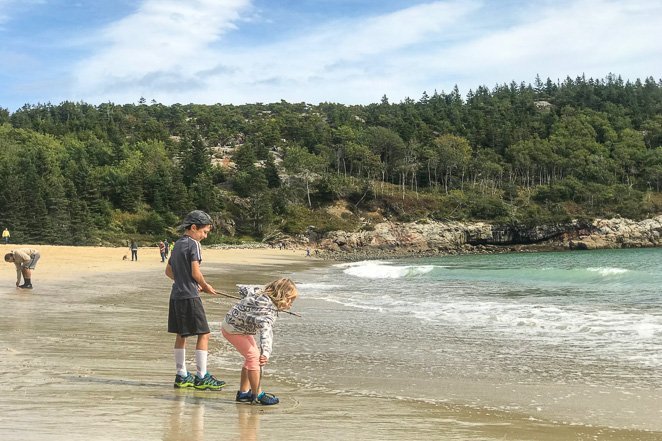 Located on the coast of Maine, Acadia National Park is an amazing destination to dream about visiting in autumn. There are so many things that you can do in Acadia National Park and I love how close it is to Bar Harbor too. We created this 3-day itinerary for it if you're interested to read more.
Early Fall is the best time to visit Acadia NP because it's not usually very crowded and the changing colors of the leaves make for such a beautiful experience.
Whether you want to take a road trip over the mountains or have a great camping experience near the park, this one's a great place to consider visiting this Fall.
2. Olympic National Park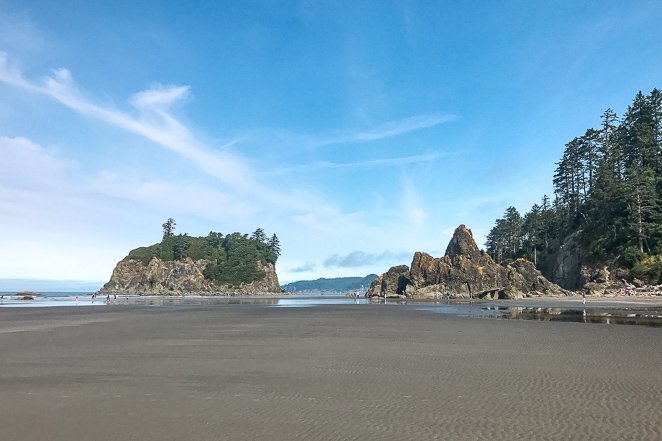 Olympic National Park, which is located on the opposite side of the country as Acadia, is another beauty to visit in the fall. It's on the coast of Washington and is a spectacular combination of forest, coastal, and mountain ecosystems.
Olympic National Park is one of the best fall vacation spots in the Pacific Northwest.
I loved our experience visiting Ruby Beach, a black sand beach in the park with so many tide pools. You can also plan to hike in the temperate rainforest. With so much going on in this National Park, you can check this webpage for recommended activities based on how long you're staying.
3. Zion National Park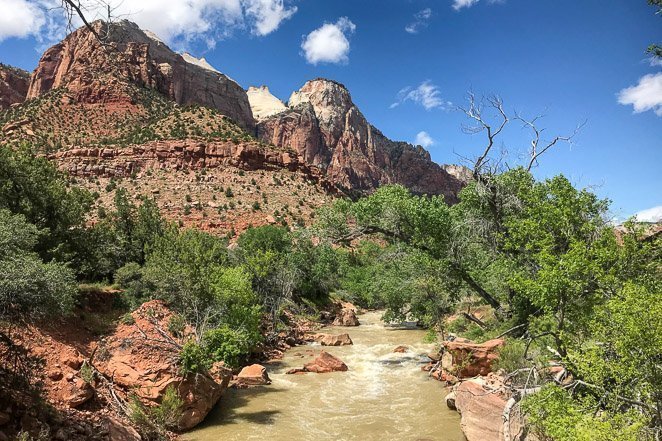 One of the best places to visit for an autumn hike is Zion National Park, in Southern Utah. You can also get the chance to experience the famous Angel's Landing hike, which many would agree should be on an adventure idea bucket list.
The weather is usually best in the Spring and Fall at Zion NP, as the summers can get very hot. So take advantage and dream of the orange cliffs and green trees.
4. Bryce Canyon National Park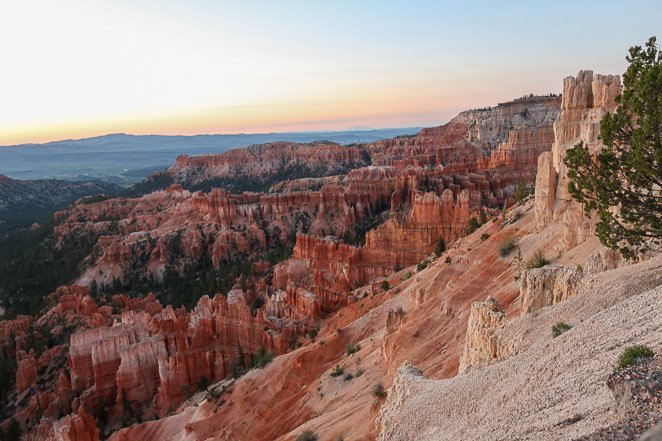 If you do decide to visit Zion NP, then you may want to consider taking a Utah Road trip and include a few more of Utah's National Parks to your list. Bryce Canyon National Park is a bucket list destination that you don't want to pass up.
It's one of the best US Fall destinations because you may even catch a small glimpse of snow as it's much higher in elevation than Zion NP.
See the hoodoos without additional hassle from the heat of the sun and enjoy the wide-open space.
When we visited, we spent a whole week there and had the most fun.
5. Arches National Park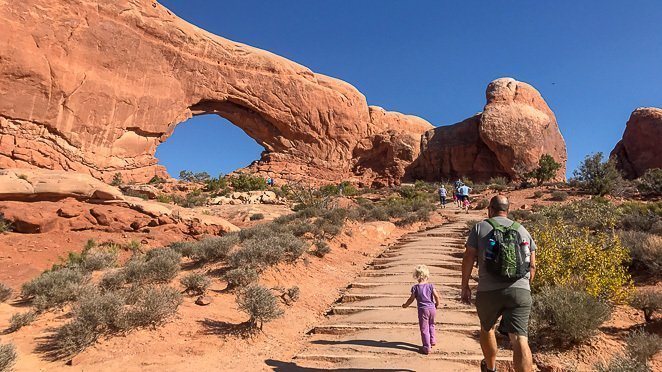 Add a visit to Arches National Park near Moab, Utah. You can find yourself driving to many beautiful Arches, or you could choose to enjoy some of the easy hiking trails.
The views in Arches are also very IG-worthy.
Though Fall is one of the busiest times for this NP, it's worth going because the weather is perfect and you can even spot some wildflowers. Many travelers list a road trip to Arches as one of the best Fall trips in the US.
6. Washington DC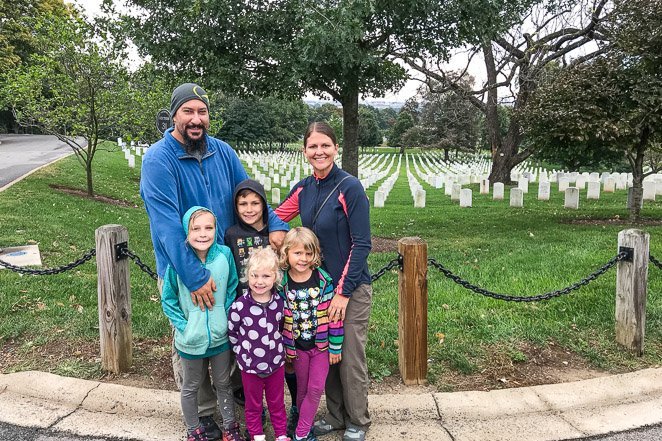 A lot of people wait for Fall in Washington DC. You'll get to see the fall colors unraveling during the season giving its residents and tourists a site to see.
See their official site to know the countless things you can do in Washington DC (some even for free!) and what is open.
Some of the most iconic tourist spots are Smithsonian Museums. These are even better destinations if you're worldschooling your kids as we do.
I remember spending a week in the fall visiting DC as a family, and I thought to bring our bikes, which was one of the best decisions we made. Biking up and down the National Mall allowed us to get to different Smithsonians and Museums without spending most of the day walking between.
7. Colorado Mountains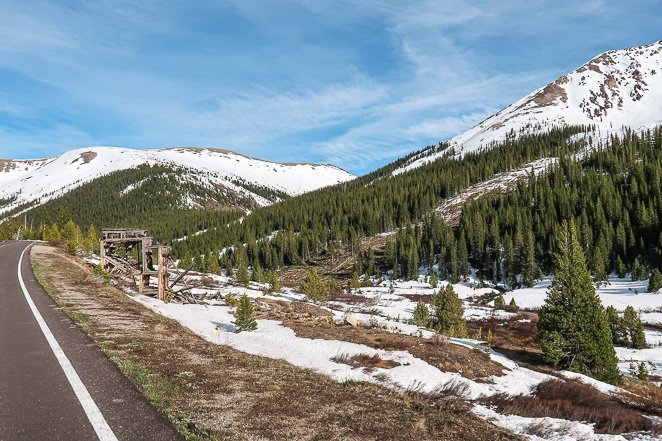 When I think about one of the best places to visit during the Fall season, Colorado is my thought of the perfect fall getaway.
You can try to reach one of the peaks in Colorado's pride, the Colorado Mountains! Rising more than 14,000 feet above sea level, photos taken from there are spectacular.
See the unique colors of Fall in the Colorado Rocky Mountains by planning a trip to Rocky Mountain National Park. I love how you can spend time in the National Park getting into nature and seeing so much wildlife, while also being so close to the fun city of Estes Park.
8. Grand Canyon National Park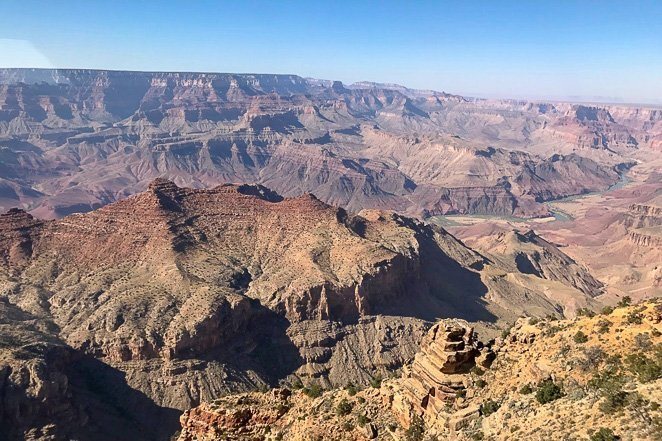 Did you know that the Grand Canyon is one of the natural wonders of the world?
Because of its fame, the Grand Canyon can be very crowded and hectic during the summer months so keep that in mind as you are dreaming of your travels. But the good news is that it's not usually as busy during the Fall.
You just have to plan in advance for your trip to go smoothly.
9. Finger Lakes New York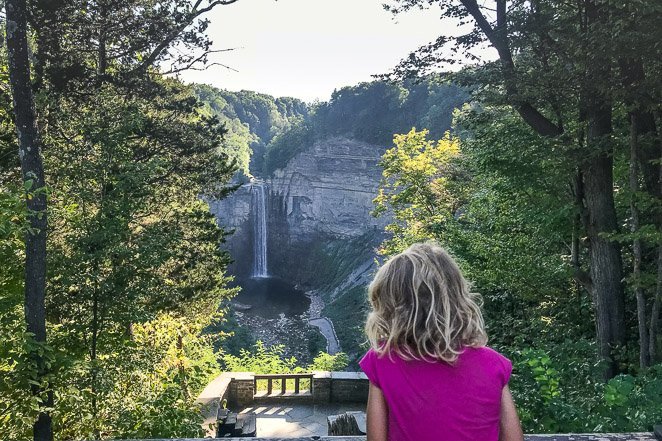 For the adults out there, check out the breweries and distilleries in the Finger Lakes region of New York.
Don't worry, you can also enjoy Finger Lakes even if you're not into that. There are tons of other things to do there like visiting museums, hiking, biking, boating, and many more. The abundance of State Parks and fun family experiences with the changing of the colors is worth considering visiting Northern New York.
Related Post: Things To Do In Stillwater Minnesota
10. Crater Lake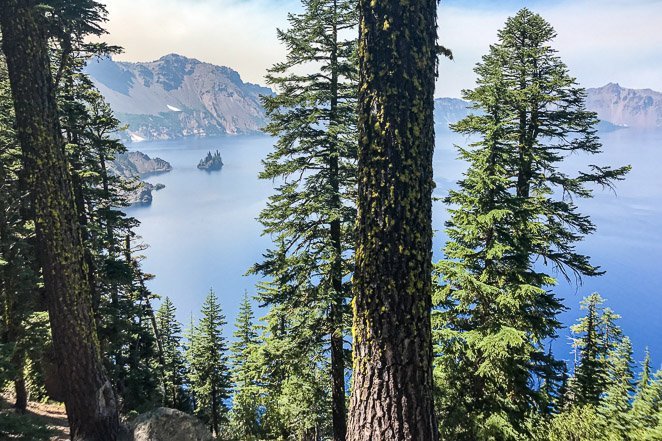 One of the things we listed on our own bucket list of family ideas is to go hiking in the snow during summer in Crater Lake National Park.
But Crater Lake is not only limited to Summer months, it would also be a great destination to see the stunning fall foliage.
There, you can explore old-growth forests and come across some wildlife that the forest shelters while taking in the incredible view in this Oregon National Park.
11. Yellowstone National Park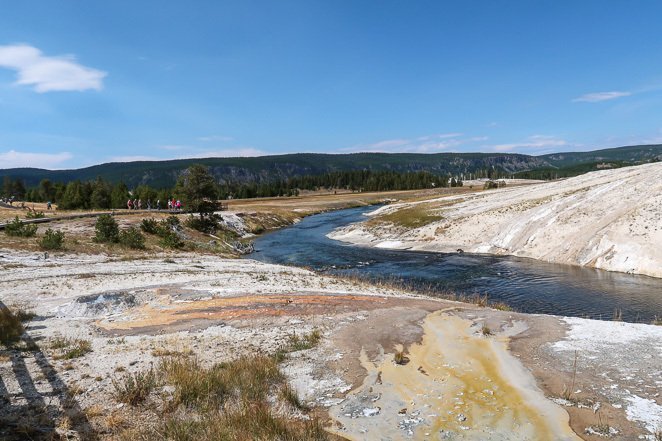 America's Living Natural History Museum is truly on a different level. When I wrote about our Yellowstone NP trip in the form of itineraries, I realized just how much the park has to offer.
I was able to even make a 5-day itinerary and that post is one of the longest ones I made here on the blog.
From scenic views to unique hydrothermal wonders, Yellowstone has it all.
12. Nashville Tennessee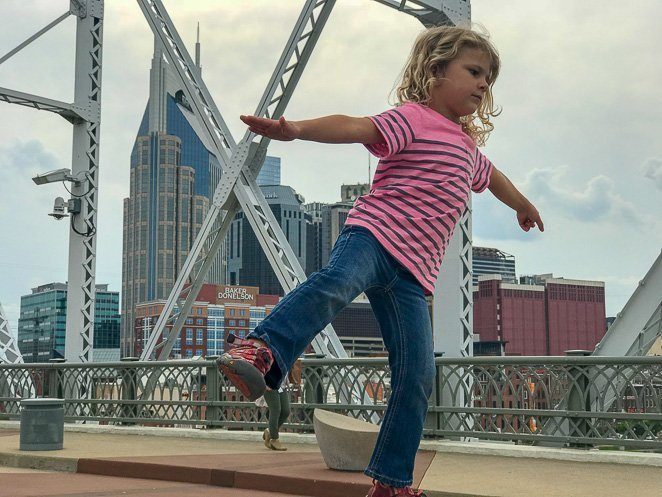 There's a lot of things you can do as a family in the Music City. Most of the things we loved in Nashville were done outdoors so I really think that Fall is the best time to visit if we ever do it again.
There's the Nashville Zoo which our kids LOVED, Centennial Park, and Downtown Nashville. Also, since Nashville is known for country music, make sure to drop by the Country Music Hall of Fame and Museum.
13. Disney World, Florida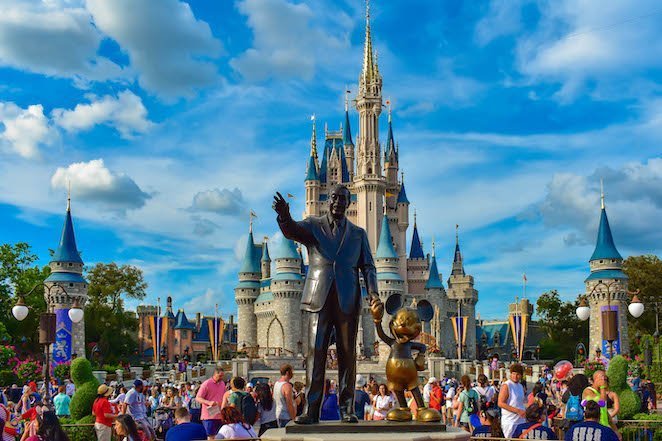 Honestly, I hesitated to add Disney to the list because I was getting so excited to share the great outdoors and nature with you all. However, Disney brings so much joy to so many families and it honestly is BEST to visit during the fall season specifically around mid-October. So, here it is on our list.
Whether you have kids or not, if you're a Disney lover than plan to visit Disney World during what has been historically the least busy time of year, autumn. Although you may not be able to enjoy the colorful fall foliage here, you can surely enjoy the most of your trip here since it's not so crowded.
You could plan a surprise trip using a scavenger hunt like this.
Less demand means chances of cheaper tickets as well. Check out our Disney budget tips here.
14. Cascade, Idaho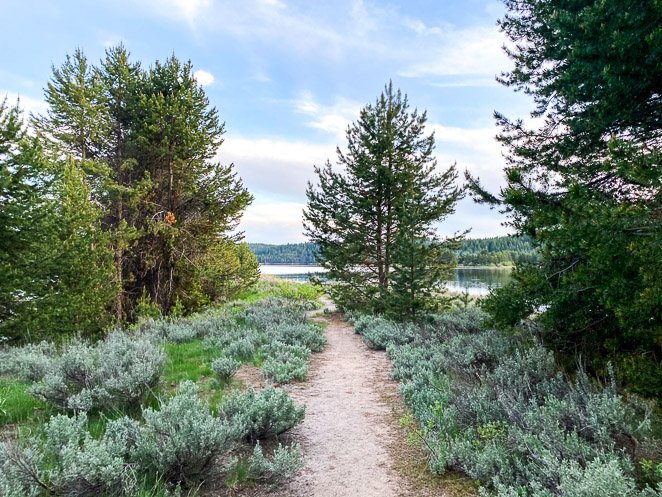 Idaho is new to our family, as we recently put down some roots and signed a lease in the Boise area. We've found some great things to do in Meridian, Idaho along with the best coffee shops Boise has to offer. There is so much to see and do in Idaho and one place in particular that I want to share with you.
Last spring, we took a week long vacation to visit Cascade, Idaho. Just 2 hours north of Boise and on Lake Cascade, this small town would be a perfect place to see the beautiful fall foliage so make sure to add this to your Fall bucket list.
Fall is overall a great season for travel. It's an advantage especially to full-time RVers or homeschoolers because they CAN travel without missing school.
Or, if you're looking for weekend getaways, fall can be a great time to travel when the prices tend to be the lowest.
Have you ever been to any of these places? What else would you add a great fall destination?