Are you about to scream from your rooftop – 'I need an adventure!!'? Well then, keep reading as I dive into some great adventure ideas to add to your bucket list.
Fun adventurous activities can be simple and local or involve looking into adventure family vacation ideas.
What items are on your bucket list that you want to experience before it's too late? Time won't stop for us, so don't wait for 'one day', and start finding spontaneous adventure ideas to explore now. Life is too short to keep on waiting.
Now is the time to walk past the walls of your comfort zone and go on an adventure.
You might consider taking a year off work and living on a sailboat like this family did. Or, maybe you want to launch into full time RVing with your kids. Or are you preparing to start your family and looking for babymoon destinations before the little one arrives?
If these ideas are too extreme for you, then how about a week-long adventure like taking an adventure vacation?
Experiences like rock climbing and kayaking may seem extreme to some, but you'll know how epic they can make you feel once you're the one doing it.
If you want to create a bucket list of adventure travel ideas and adventure vacation ideas, or you're just looking for unique adventures to go on, then keep on reading. I'll share with you some adventure bucket list ideas that anyone can do, and see if you'd like to try a few of these out.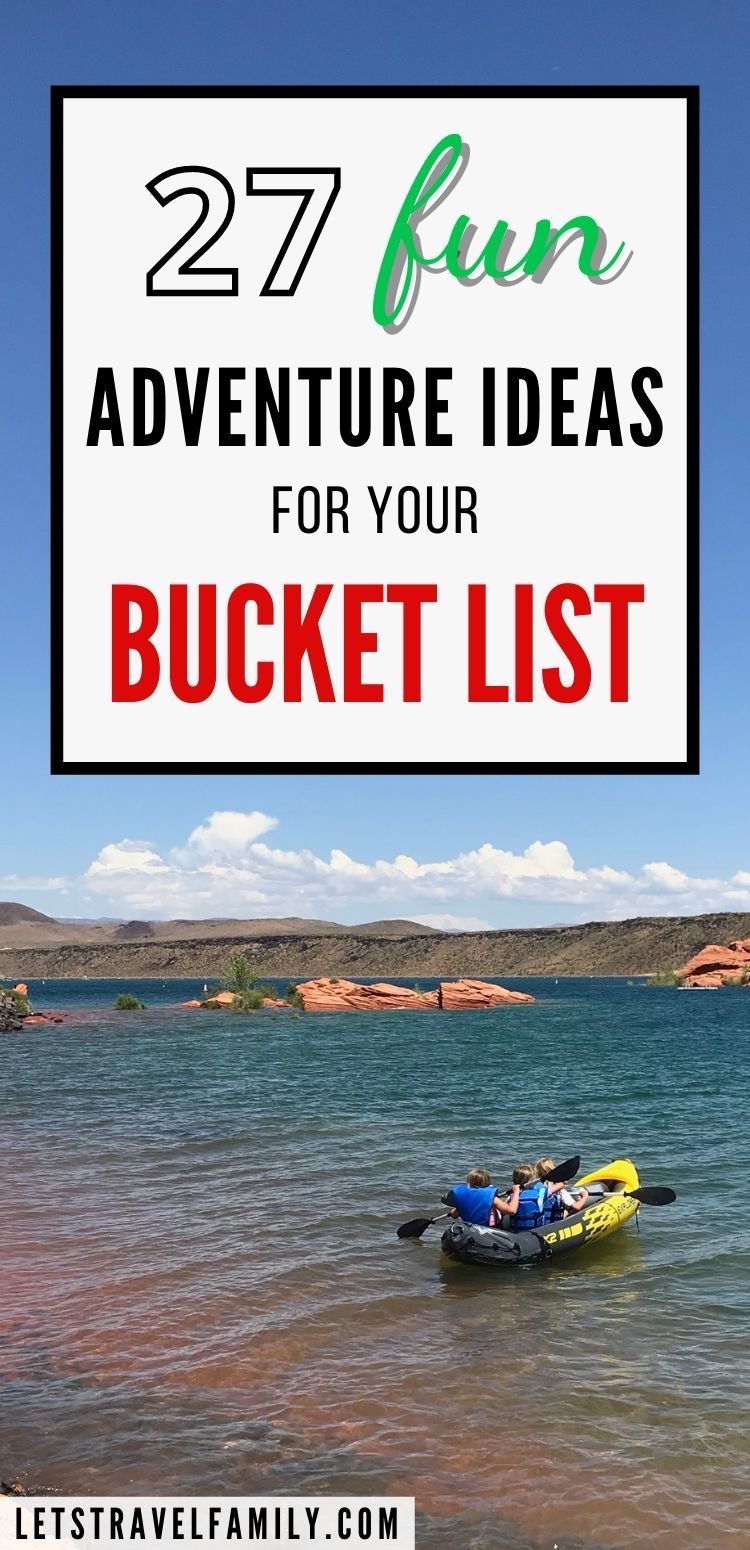 THIS ARTICLE MAY CONTAIN COMPENSATED LINKS. PLEASE READ OUR DISCLAIMER FOR MORE INFO. THIS POST WAS WRITTEN BY JILL GREISING-MURSCHEL, A FAMILY TRAVEL AND RV LIVING EXPERT.
Outdoor Bucket List Adventure Ideas
1. Hiking An Epic Utah Hike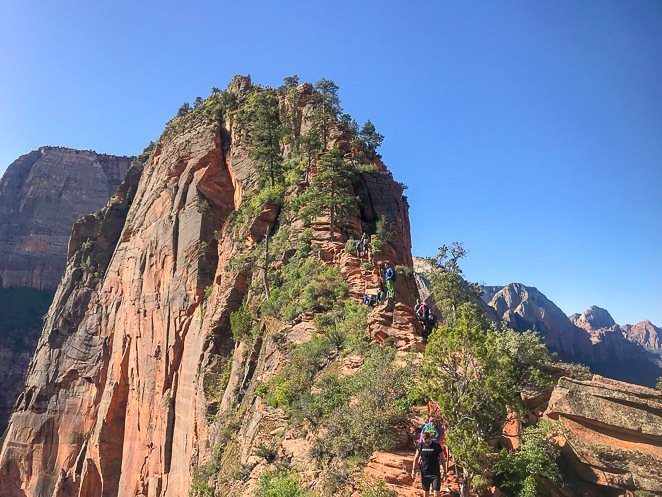 Utah is known for being home to some of the greatest national parks with rocky hikes, ranging from easy to difficult.
Hiking is one of the most common outdoor adventure ideas out there, but you can take it to the next level in Utah.
Hiking an epic Utah hike means you've got SO many choices. If you have trouble choosing just one, we suggest that you try to power through Angel's Landing in Zion National Park.
We hiked that trail (without the kids) for hours. Usually, it can be taken in 4-6 hours. Once you reach the top, it'll be a mixture of burn from all the walking and climbing, and awe from the amazing view.
Looking for some more great places to hike in Utah? Then check out a couple of these along with a Utah road trip experience.
2. Rent an RV and Take a Road Trip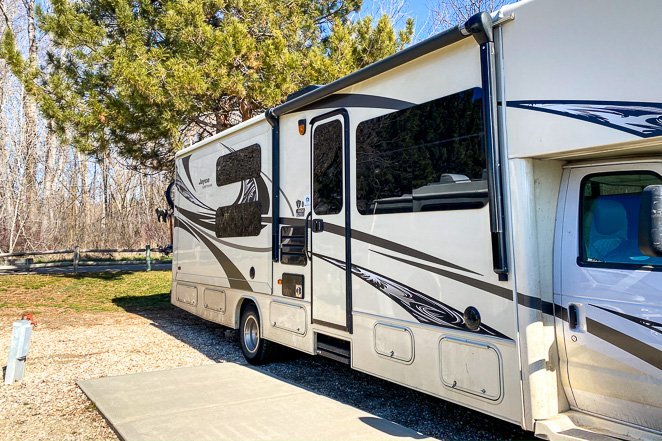 Rent an RV and get out into nature. Bring a kitchen, bedroom, and bathroom along with you to explore at your own pace. RVing is can be a great way to get out on an adventure.
If you don't own a camper but would love the experience, you can rent an RV for a week and go on an epic road trip.
Or, if you miss your friends but you're all too busy to meet up, you can plan one weekend to connect with each other. One of our weekend adventure ideas is renting an RV and going on adventures with friends.
A Colorado, Utah, or Florida road trip would be nice for families and beginners. You can also go on a road trip to see Idaho Hot Springs if you want to make some long stops.
Just pack everything you'll need for a road trip and get your road trip podcast ready, then you're good to go!
Click here to read some more tips for going on an RV road trip.
3. Master Mountain Biking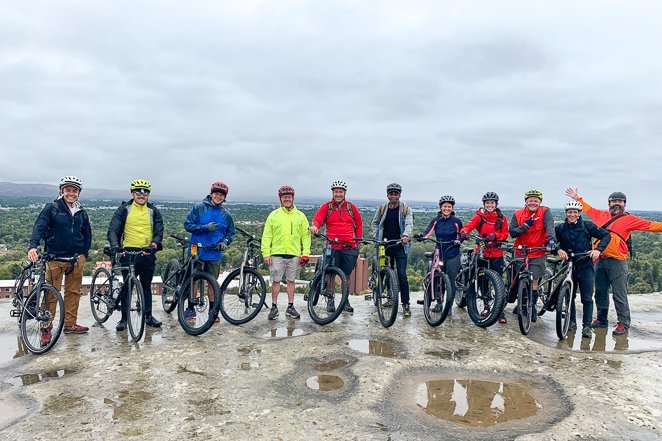 Go on a mini adventure with just your bike and go for a bike ride.
Mountain biking can be a little intimidating, but it's actually a really exciting sport.
You can find trails out in nature, or even around a city.
If you're already a pro in mountain biking, you can find some excellent biking trails using the app called Mt Project. It's available with IOS or Android.
I suggest checking out the Billings Montana area for some mountain biking experience. A set of paved bike trails will take you up the hill near the airport or under some tunnels. Acton Recreation Area, which is 18 miles north of Billings, is also where you can find some great mountain bike trails.
4. Embrace Paddleboarding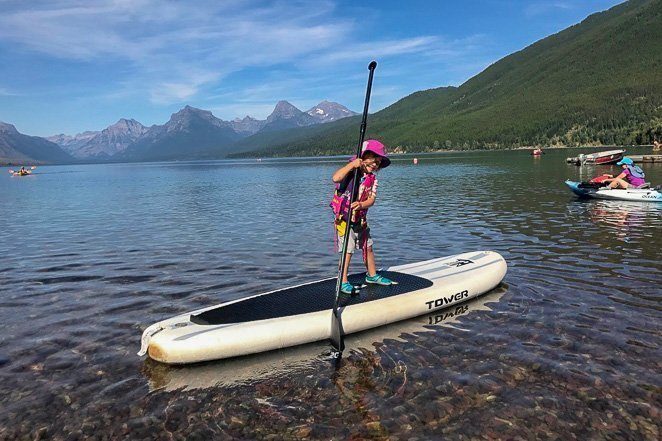 Running out of summer adventure ideas? Then try paddleboarding!
Paddleboarding is a great full-body exercise that can make your beach adventures even better. Don't worry, it's really easy to learn.
If you're planning on buying you're own paddle board, I would recommend this Roc Inflatable stand-up paddle board. It's a beginner-friendly one great for adults and youth alike. It is also great for camping trips, it's easily transportable and very lightweight.
Consider paddleboarding in Venice Italy. That would be a fun adventure!
Or, if you're looking for a few great places in the USA to paddleboard go test your skills in Tigertail Beach, just outside Naples. Or, Grand Teton NP has two of my favorite lakes, String Lake and Leigh Lake that are also perfect for some paddleboarding.
5. Feel The Magic Of A Hot Air Balloon Ride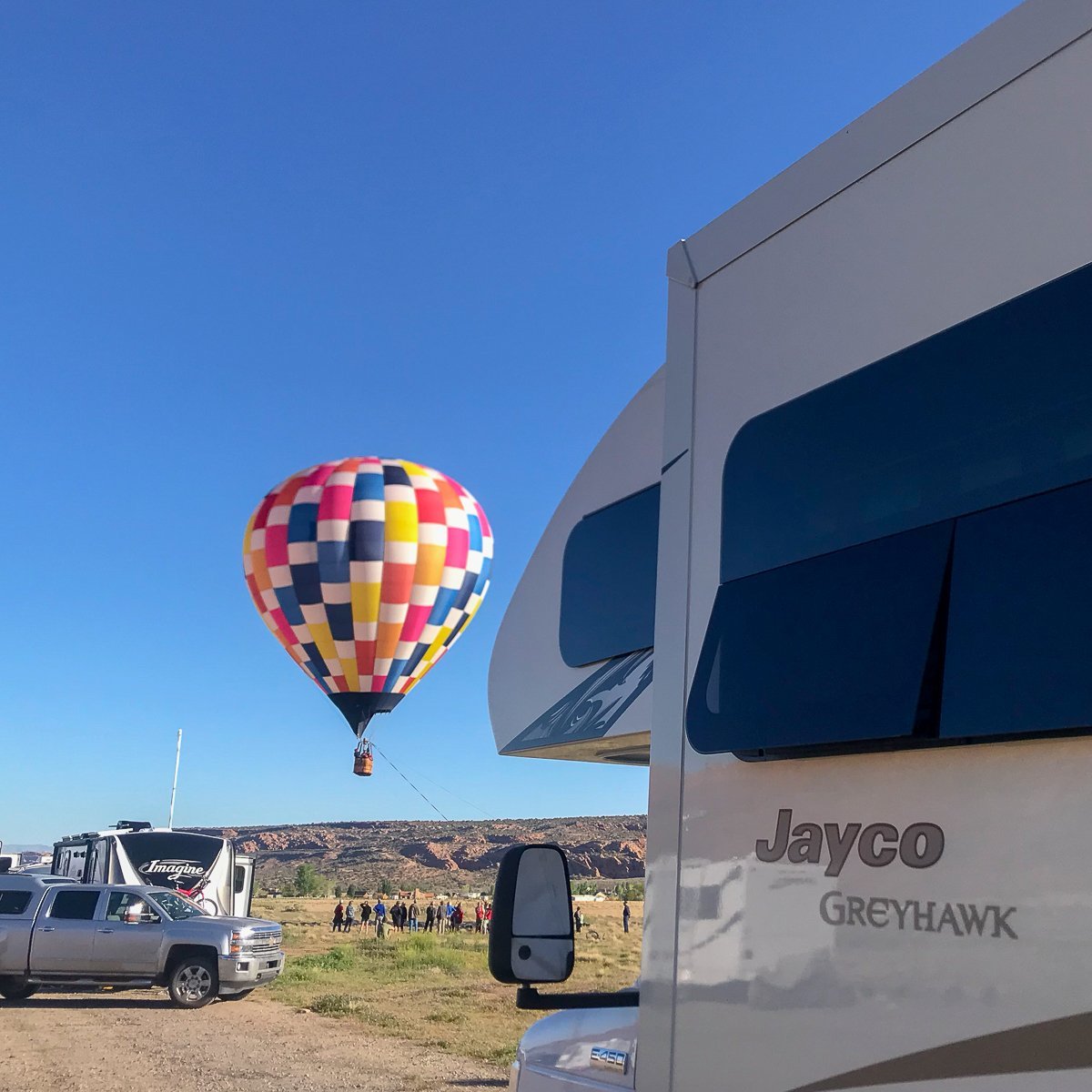 Looking for adventure ideas for couples? How about an adventure up in the sky?
Riding a hot air balloon is possible AND enjoyable fun adventure ideas for all ages. You can ride one in Disney Springs, Florida or find a local company to take you up out in the desert.
You can also find hot air balloon rides in Rocky Mountains, Colorado to see the state's proud mountain ranges, or in Grand Canyon, Arizona to see all the shades of orange that cover the place.
The spectacular view you get when you reach the peak of the balloon's height will surely make you awe-struck.
6. Take An Epic Camping Trip In A National Park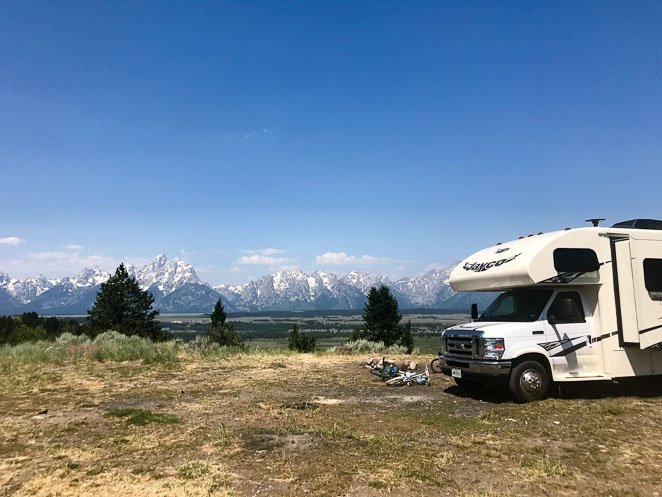 Learning how to go on an adventure almost always starts in National Parks for us in the US. But aside from that, how can we make the most out of our stay in NPs?
Well, the best way to enjoy a visit to a national park is by staying overnight on one of their campgrounds. Aside from being more affordable than accommodations outside, it also has a more adventurous feel to it. This is the perfect adventure weekend trip and makes for a great bonding experience with family and friends.
Almost all national parks have campgrounds within its premises. Click here to see a list of the best national parks for kids and families you can consider camping in.
7. Become A Badass Rock Climber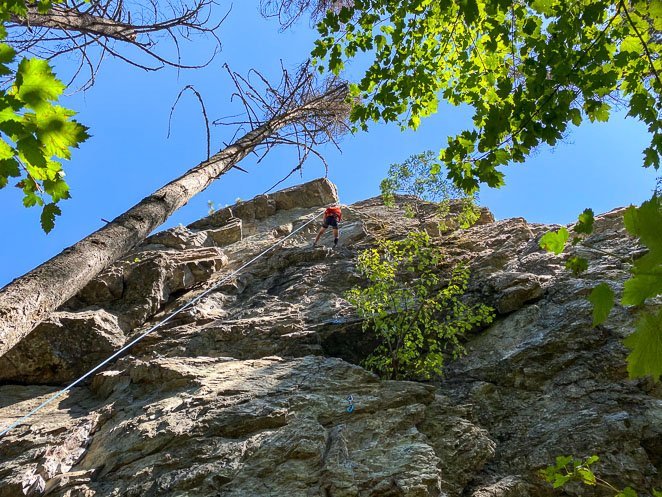 Have your first rock climbing experience in Estes Park Mountain Shop. Then, if you've taken some courses and done some training, find some great outdoor areas to rock climb around the country such as near Post Falls in Northern Idaho.
Rock climbing is an extreme adventure idea that you might want to add to your bucket list. And there are plenty of rock climbing courses all over the US that can help you practice and improve your skills!
Make sure you do this with complete rock climbing equipment before you start. If you want to be extra safe, invest in a good rock climbing harness and safety carabiners to keep everything safe while you climb.
8. Seize A Whitewater Rafting Opportunity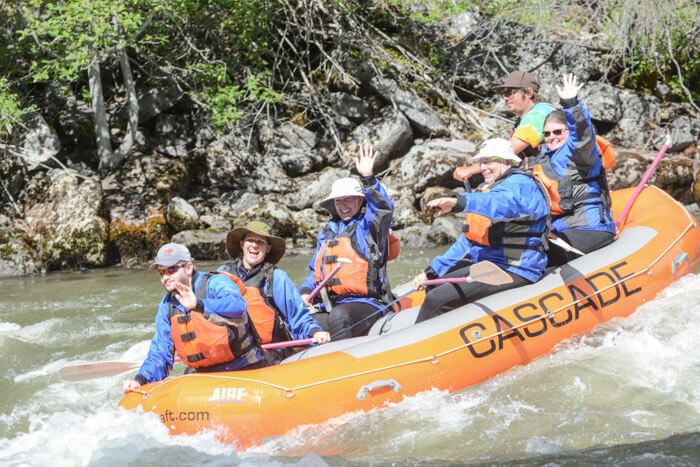 Unlike floating on a river in an inner tube, whitewater rafting needs more practice because it makes you face possibly rough waters and rapids. You can try this in Rocky Mountain National Park.
Or, visit one of the many rafting companies in Idaho along the Payette River near Cascade Idaho or the Salmon River where you'll find more whitewater than any other state!
9. Master Fishing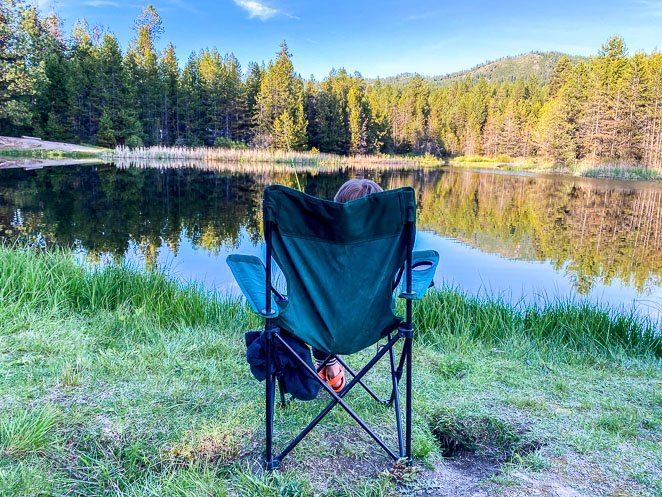 For a random weekend trips, one of the fun things to do while camping is to go fishing. You can always see fishing scenes in movies when they're showing family members having quality time — especially for father and sons.
It's a nice hobby to pass the time and you can enjoy it with kids without them needing a fishing license (if you're fishing in a lake or campground)!
Don't forget to bring a camping chair with you; it's the best way to be comfortable while you wait for a bite. Of course, don't forget a fishing rod with reel and some baits, or you won't be able to catch anything.
There's also the VERY satisfying feeling that comes with getting a fish that you can grill and eat later. You can go to a local farm to get live bait or you can buy some from the campground store.
10. Experience Unbeatable Kayaking In The Florida Keys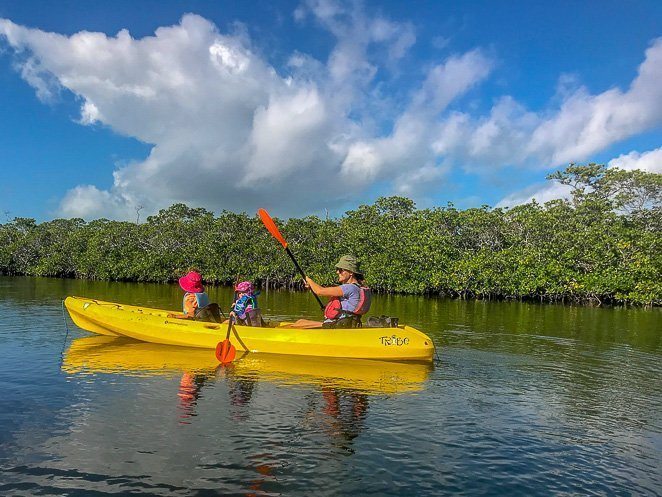 Florida Keys is a great destination for water sports enthusiasts. And kayaking is just one of the many things that you can do here.
John Pennekamp State Park offers affordable kayak rentals and you can bring a toddler (as a third rider) with you in double kayaks!
If you're not visiting Florida anytime soon, you can also consider kayaking in Grand Teton NP in Wyoming or do a kayaking cave tour in Pismo Beach California.
11. Travel On A Life-Changing Adventure in a Foreign Country
The USA already has a lot of adventures in store for us, but visiting other countries for unbelievable experiences can create an entirely new adventure.
How much more fun can it be if you start traveling the world?
Maybe one of our most adventurous things to do is when we visited several Asian countries, including Malaysia, Indonesia, Thailand, and Japan, in 2019 and 2022. I recommend international traveling to anyone who's up for an adventure!
We were able to experience first-hand the skyscrapers of Malaysia, the famous beaches of Indonesia and Thailand, and the busy streets of Tokyo, Japan.
It's so incredible how you get to enjoy the amazing environment of different countries and learn about their rich culture at the same time!
I'm always dreaming of doing more international travel such as planning a trip to Ireland or maybe even Mexico.
12. Go On A Charming Stagecoach Or Sleigh Ride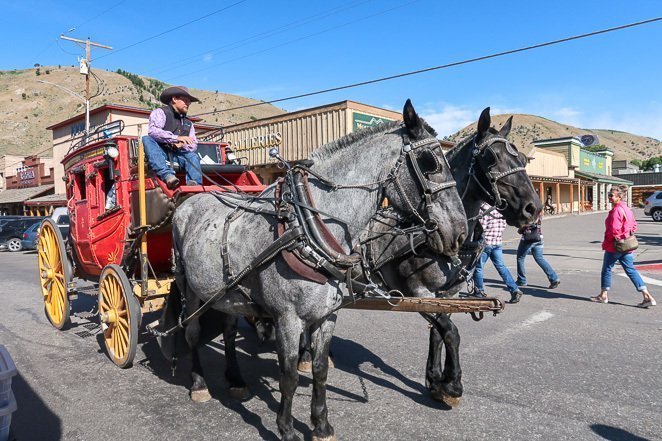 Feel like a traveler in the Old West by riding a stagecoach or a sleigh ride in Jackson Hole Wyoming. Taking this ride will let you get a better view of downtown Jackson.
What's available depends on the season you visit. Stagecoaches are available in the summer months and sleigh rides in the winter.
OR you can go for a ride in Charleston SC. We took a carriage ride with Old South Carriage Co. when we visited and they gave us a great educational tour of the place.
13. Experience An Unbeatable Water-sports Adventure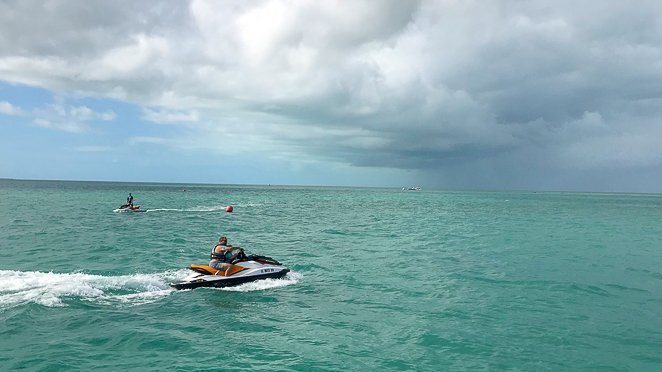 If you've already learned various water sports, then go for the extremes and join an all-around water sports excursion in Key West.
You'll get to enjoy different water sports on the same day and forget about all your worries for a while to focus on the water.
We booked our own excursion with Fury Key West and went jet skiing, parasailing, snorkeling, and swimming totaling 6 hours of fun!
14. Fearlessly Walk Under Niagara Falls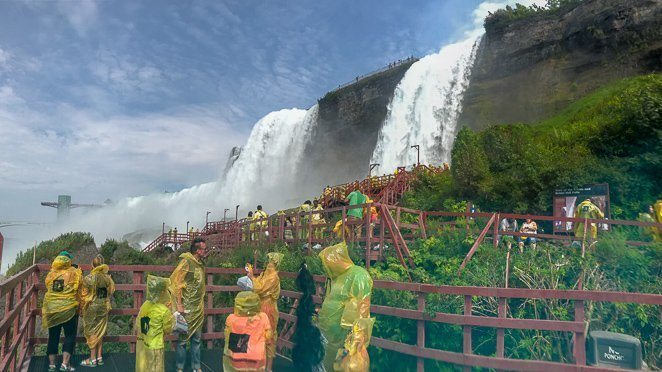 Seeing Niagara Falls should be on everyone's bucket list. One of the unique ways to see if the falls are to walk UNDER them.
Of course, just seeing the falls is already good bragging material, but imagine the shock of your friends if you tell them about this exciting experience.
The Cave of the Winds Tour takes you to the foot of the American Falls and lets you walk under the falls. You'll definitely get wet despite the ponchos but it's definitely worth it.
15. Feel The Magic Of A Zoo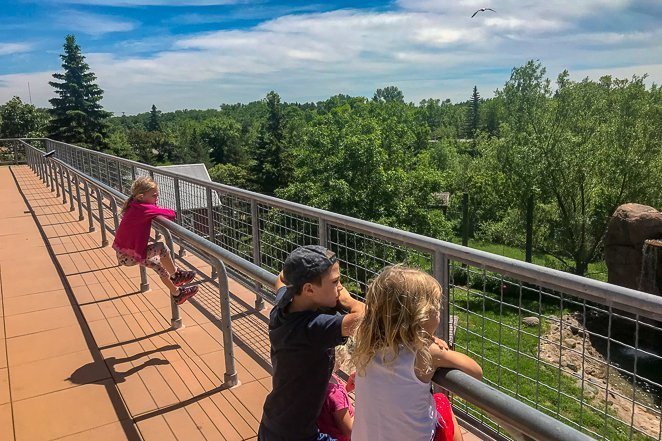 Some of the wildlife you probably won't see in national parks, you can see in zoos. The Lake Superior Zoo in Duluth was a fun find for our family to see their wallabies, an Amur tiger, a playground, and an adventure opportunity.
Zoos are not just for viewing this precious wildlife, sometimes they also have hidden adventures for them. Such as the huge playground our kids loved during our visit to Nashville's Zoo, or the giraffe feeding in the Naples Florida Zoo.
16. Empower Yourself Boogie Boarding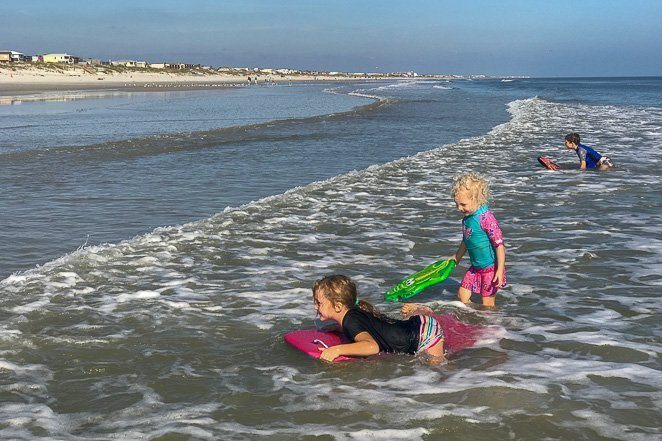 The calm Crescent Beach waves in St. Augustine is perfect for a day of boogie boarding. And anyone can try it! My son, which was 8 at the time, enjoyed trying the sport out himself.
If you don't have a boogie board yet, try this one I found on Amazon!
17. Embrace An All Nature Camping Experience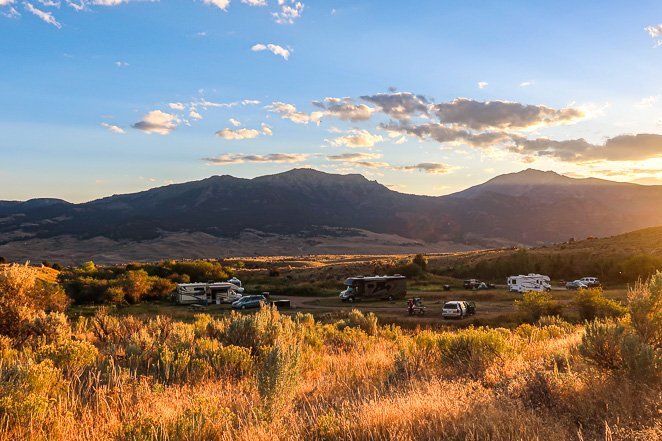 Your camping life is incomplete if you never try boondocking, also known as dry camping or wild camping in an RV. Camping without hookups can be challenging BUT fun and more affordable.
Sometimes, it's even free, so this could be an everyday adventure ideas if you're out camping.
You can find so many fun things to do while you're camping.
Or be even more adventurous and get out there to do some tent camping.
18. Take An Epic Trip To Explore A Cave
Aside from the typical activities like hiking and boating in National Parks, there's one activity that strikes us as VERY unique. In fact, it's only possible in two NPs!
Exploring a cave is an activity that you can participate in Carlsbad Caverns National Park and Great Basin National Park only.
Three caves in Carlsbad Caverns National Park are open to the public and you have the choice to explore it with a guide, or at your own pace.
Great Basin National Park's Lehman Caves also allows visitors to go wild caving as long as they meet all of the requirements and have a permit.
19. Go Backcountry Camping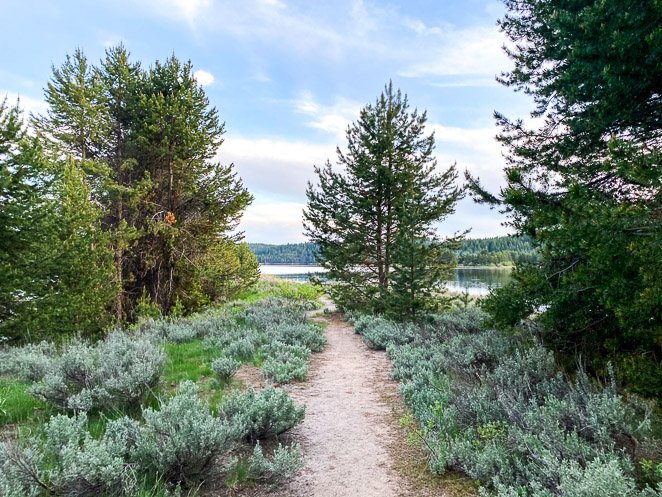 As if hiking in the backcountry is not hard enough, take on a more challenging adventure by going backcountry camping.
You may think, "how hard can it be?"
Apparently, it can be challenging to truly disconnect from the world and live out in nature. You often need a permit before trying it in National Parks or in National Forest campgrounds and be prepared for a lot of hiking.
Backcountry camping in Yellowstone National Park is on many people's bucket lists and it's allowed as long as you have camping permits.
20. Experience Horseback Riding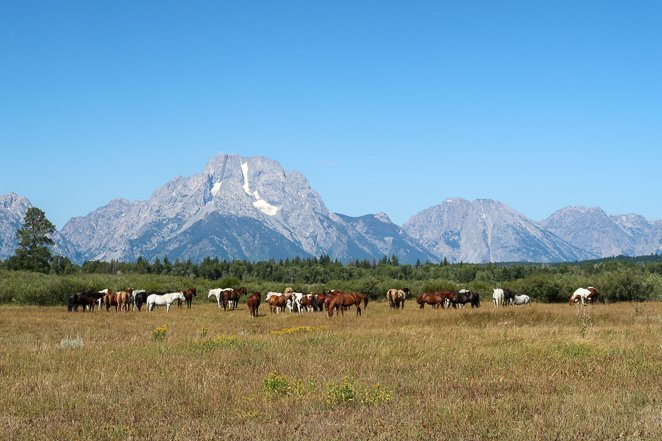 Horseback riding is something you must experience when you're out West!
And what's great about horseback riding is that it's an activity for all ages. Kids can enjoy it with ponies as well.
There are many places out West where you can experience horseback riding. In or around Rocky Mountain National Park is a great option. Exploring Red Fish Lake on horseback is an incredible thing to do in Stanley Idaho. You can also try it in Bryce Canyon City.
21. Try Sandboarding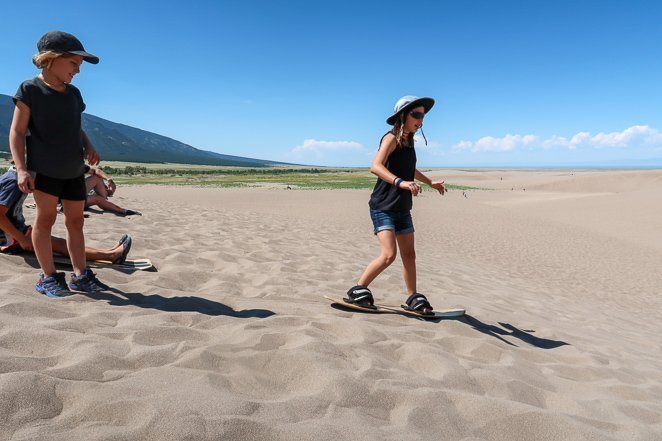 Looking for cool adventures to go on? Want to experience the fun of sledding even though it's not winter? Then you must give sandboarding and sledding a try.
The bliss of cooling off in the water after a hot sandboarding experience is incomparable! You can experience this in Great Sand Dunes National Park as we did.
22. Swim in a Lake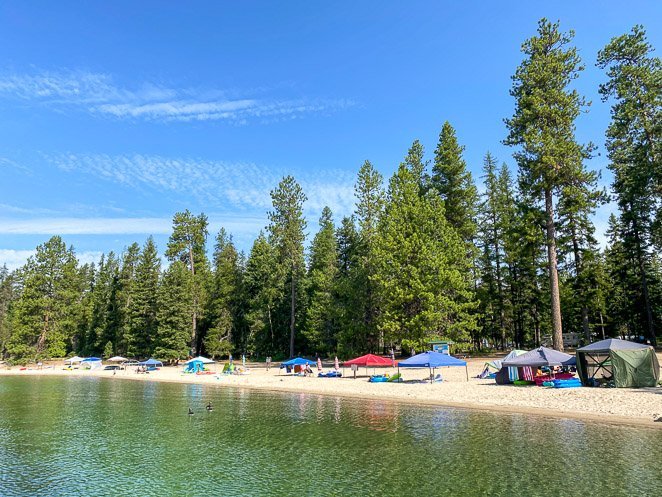 Beaches are great and all, but it's not always practical to visit one just to enjoy a good swim in the middle of summer. But lakes can be near you, so take advantage of that.
Find a new one, and jump in. Who cares if it's cold!
String Lake in Grand Teton National Park is one of the places you can visit for many outdoorsy activities including swimming.
23. Enjoy a Boat Ride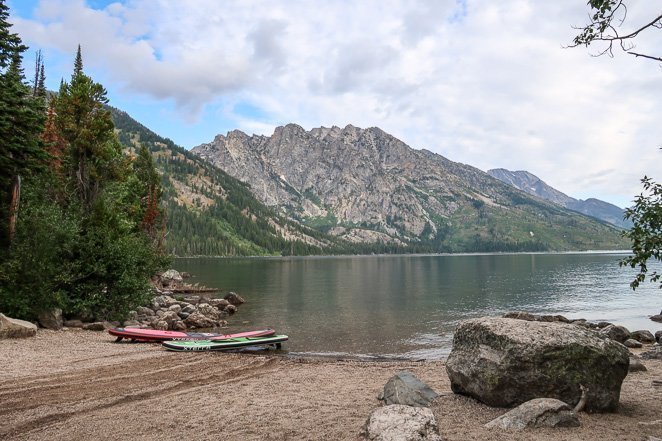 Enjoy a classic boat ride in Grand Teton NP with friends and family. It's a very relaxing activity and one that you can do even in the parks near you.
A boat ride lets you enjoy your location with a different perspective. It's especially satisfying how the clear waters reflect the great landscapes around you.
24. Hike to View A Sunset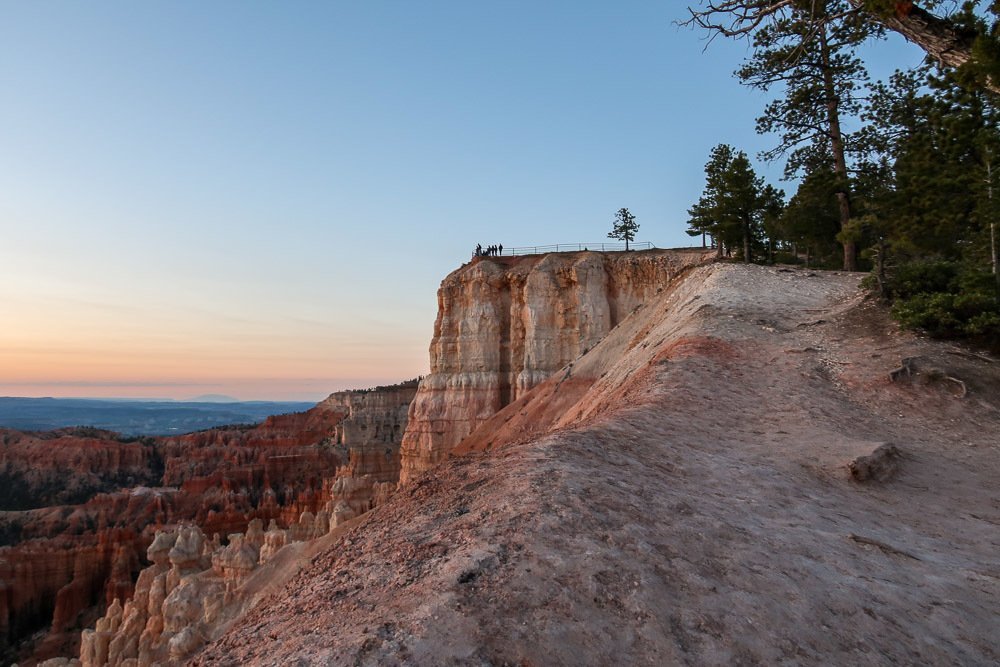 Some national parks have popular hikes made just for the purpose of watching a sunset. And usually, these hikes range from easy to moderate so it's possible for all ages.
Bryce Canyon National Park has one of the best Sunset Points we've ever been to. The park's numerous hoodoos are the main features of the majestic landscape you'll see from it.
Another NP worth mentioning for its Sunset Point is Bryce Canyon National Park, which is, in our opinion, one of the best national parks for kids and families.
25. Go on a Backcountry Hike in a National Park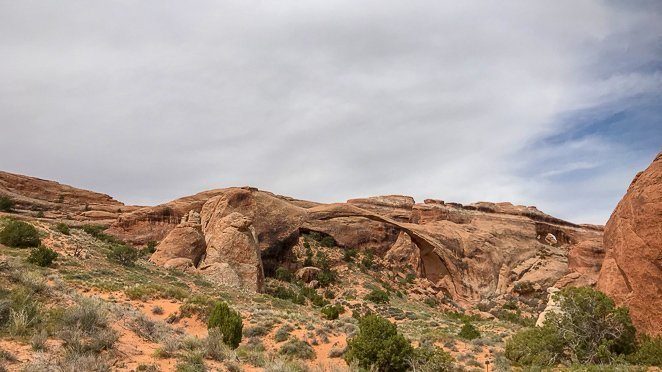 Arches National Park has many challenging trails in general, but you should note that what's under their difficult trails category may NOT be the most challenging hike in the park. This applies to all other national parks in the USA.
Hiking can be really challenging, so be sure to create a day hike packing list to help you remember what to bring.
Trails are not usually paved and many obstacles can be in the way.
Capitol Reef's Upper and Lower Muley Twist Canyons and Halls Creek are popular backcountry hikes that you must try as well!
26. Hit the Beach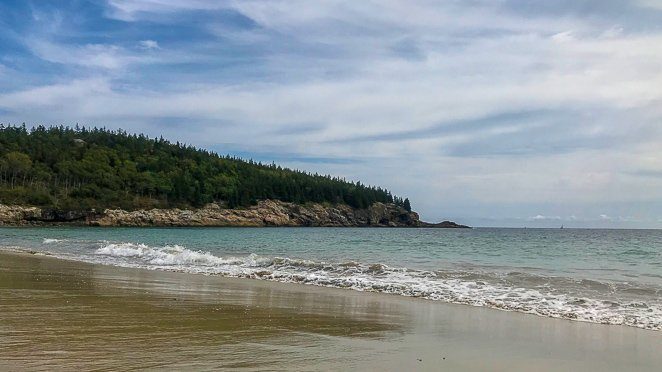 A trip to the beach gives a lot of opportunities for water adventures… or sand!
From making sandcastles to having an intense beach volleyball match, beaches offer a plethora of activities for visitors. Sand Beach in Acadia National Park is one of the beaches that's easily accessible and it's definitely worth a visit.
If you're planning some world travel, the beaches in Bali, Indonesia are also ones you should consider. Or, if you're a fan of the book, you could go on a Twilight Tour in Northern Washington and visit some of the beaches there.
27. Go Earthcaching aka Geocaching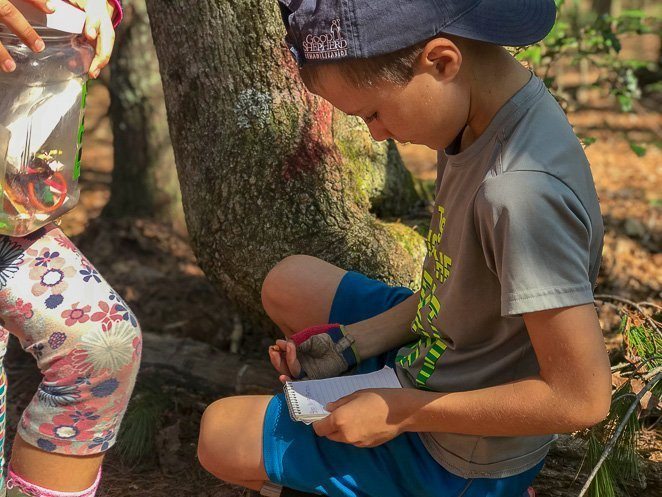 Not everyone is aware of this activity called EarthCaching, sometimes known as geocaching, but it's just like going on a modern-day treasure hunt.
You'll feel like an explorer with a GPS, a detailed map, and pen and paper! Acadia National Park is just one of the many national parks that have earthcaching spots.
Taking an adventure is not limited to grand ones, it's enough that you gained the courage to step outside for anything other than school or work, even if it's just for a short time.
Even an hour is enough to try a mini adventure like a boat ride or a scavenger hunt. But the effect it will have on you, especially if you're really stressed and need to let off some steam, is immense.
So prepare your own bucket list of adventures now and start doing it whenever you have the time — no pressure!
These are just some of the possible adventures you can take in and outside America. Did you find something on the list that you want to try? Then set off on your adventure as soon as possible!
28. Go on a Dog Sledding Tour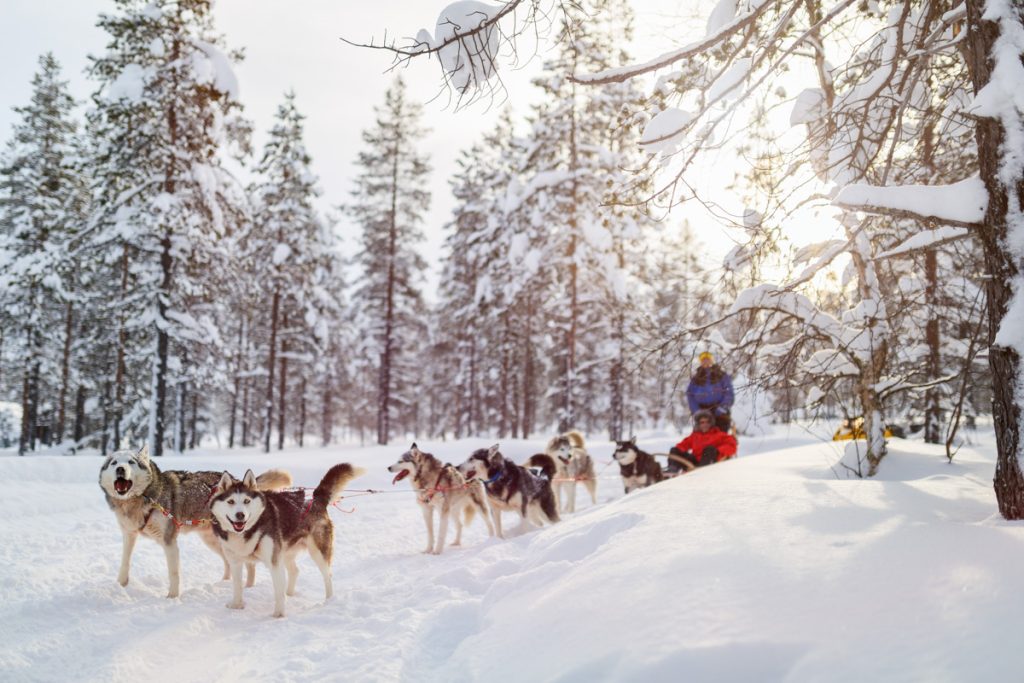 If you never heard of dog sledding, then this should definitely go on to your adventure bucketlist! It isn't a really popular activity, but it's something that you must try out at least once in your life.
It's a fun adventurous thing to do in places like Yellowstone and Jackson Hole! Both are near Boise, Idaho and you can go on dog sledding tours here. Aside from it being one of the unique winter adventure activities, it's a great activity for the whole family, I'm sure your kids will love it! Make sure to bring your cameras and capture the amazing moment with these four-legged friends.
Get ready for a wild ride with the help of Siberian Huskies or Alaskan Malamutes! Take a tour and prepare for an adventure of a lifetime.
29. Try Skiing and Snowboarding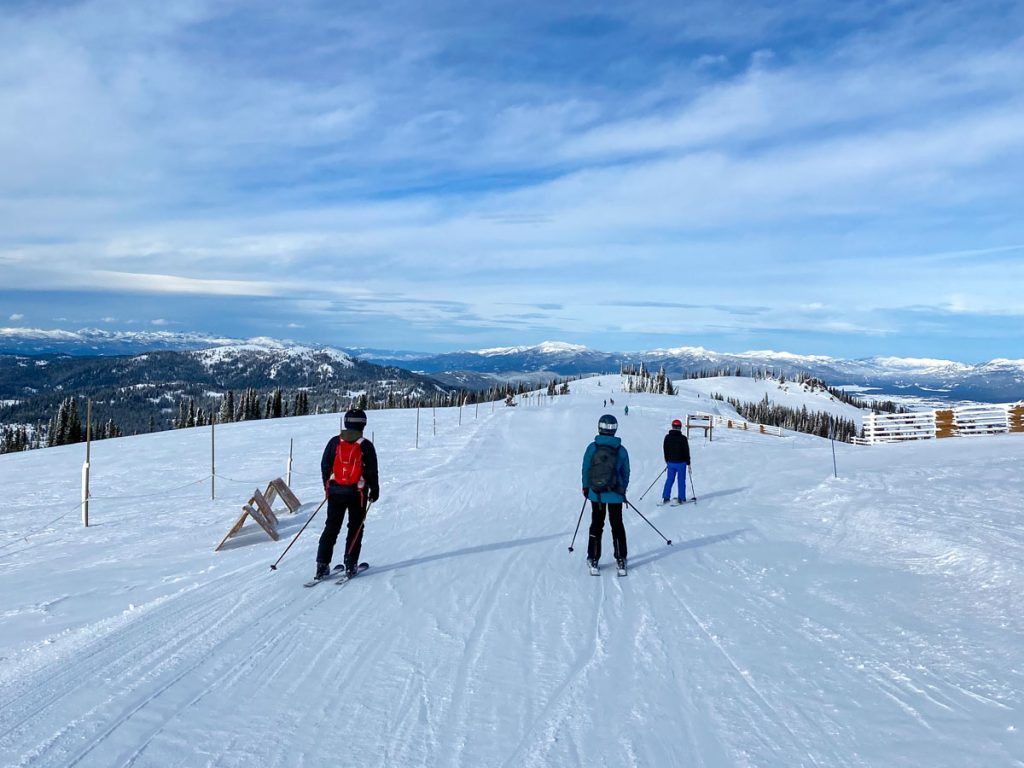 Skiing is one of the fun adventure activities that you should definitely try in winter. If you've never tried it before, then don't waste any more time and add this to your bucket list ideas adventure during the colder months.
Skiing and snowboarding are adventure ideas for adults and kids alike, but it's important that you take safety precautions. Find a ski resort and check if they offer lessons to get you started properly.
You won't believe I started learning to ski as an adult and I can tell you it was a great experience. It wasn't easy but it's really challenging yet fulfilling! I recommend skiing at Bogus Basin, it's a great spot near Boise with awesome slopes perfect for beginners and ski pros.
30. Take a Wildlife Photography Tour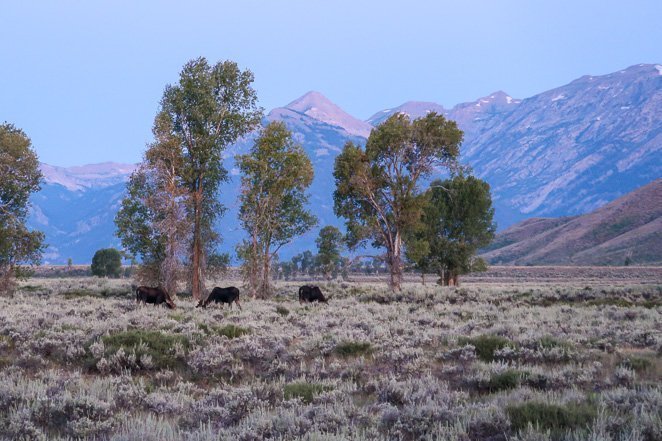 If you're more into the arts and love taking pictures, then going on a wildlife photography tour is the Ultimate Bucket List Adventure for you!
Wildlife photographers are some of the luckiest people in the world. They get to travel to beautiful places, meet interesting creatures, and take stunning photos.
There are tons of places that offer wildlife photography tours from National Parks around you. You can also take private tours and book them with your friends or family.
I've tried doing wildlife photography from one of the Wildlife Tours in Jackson Hole. It was for me a very relaxing and eye-opening experience. Seeing animals in their natural habitat from a safe distance was an amazing moment to capture through the lens of my camera.