Going on a trip doesn't have to be expensive. With the right planning, you can enjoy a great vacation even when you're on a tight budget.
Here's how you can plan a budget-friendly trip to the Sunshine State — Florida.
How To Plan A Trip To Florida On A Budget
1. Plan Ahead
As you all know, I'm the type of traveler that really plans our trips using planner apps. And yes, that's the first step — to plan ahead of time.
The earlier the better.
​By doing so, you can consider more factors for your trip. You can do more research on your destination and can consider EVERYONE'S schedule, which is hard by the way, especially if you're going on this trip with a group of working adults who need time off work.
Great accommodation options also book fast and reservations are much cheaper when made early.
If you're traveling by road, planning ahead also gives more time in figuring out the best route you can take on the day of the trip. And making some back-up plans just in case.
2. Road Trip Instead Of Fly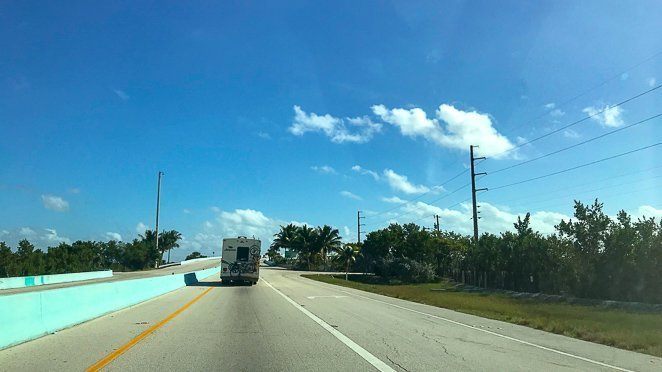 It's true that air travel is much shorter than a road trip, but they're also relatively more expensive.
​Besides, we think a trip is never complete without spending some time on the road. Florida is a place with great road trip routes!
​It makes for good family bonding and can save you a lot of money if you plan a road trip to Florida instead of flying. You can use the extra time for some sight-seeing along the way.
3. Travel During The Off-Season To Disney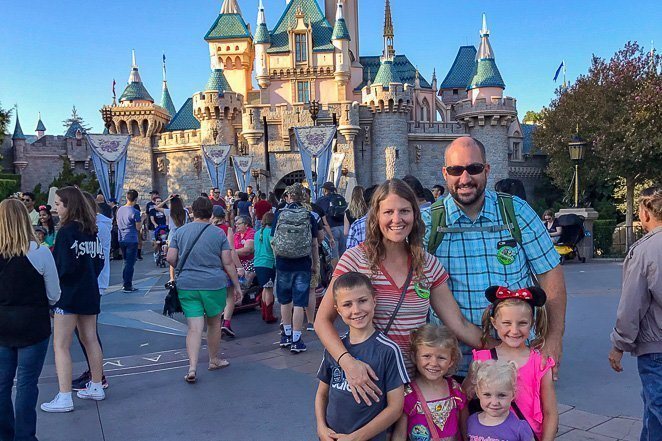 If you're planning a trip to Florida to visit Disney, then plan to go during the off-season to save on ticket prices and accommodations.
Or, you could always skip Disney and the other theme parks and instead visit the beaches.
​If you really want to go to Disney, check out our tips on a budget-friendly Disney visit with more details to help you plan a specific Disney trip.
​We also suggest paying Disney Springs a visit because it's free to visit and free to park. They also have street performances that are so much fun to watch.
4. Visit Florida Beaches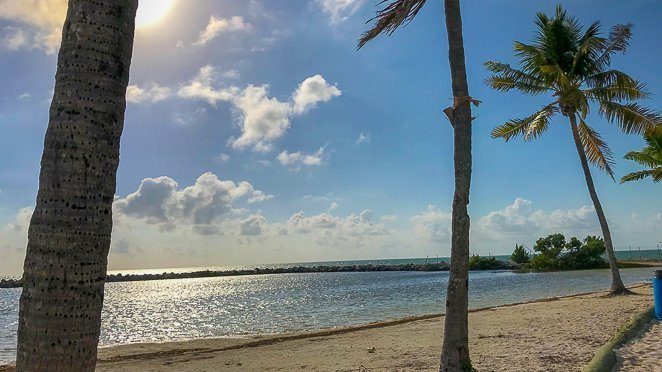 Instead of going to places with entrance fees, you can visit some of the many beautiful beaches in Florida. Walking along the shore is relaxing and FREE.
If you go to the Florida Keys, you may even get a glimpse of manatees, which we did see during our visit. Here's our list of the best beaches in the Keys to help you plan.
Or, take time to visit the Gulf Coast of Florida. Sarasota Beach and Venice Beach are favorites.
Watching the sunset is also much more magical when you're doing it on the beach!
5. Camp In Florida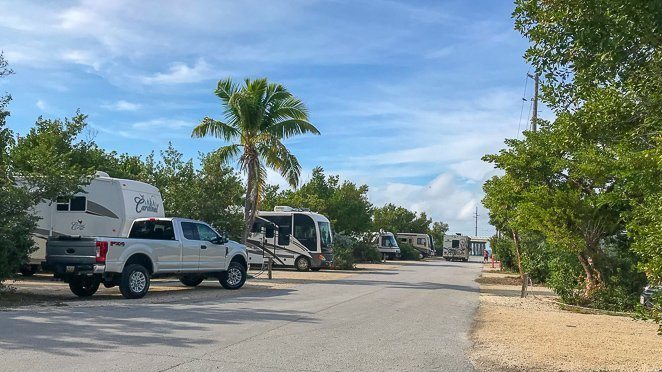 Have fun outdoors and save on accommodation by camping in Florida. You could bring a tent, RV, or rent an RV.
Hotels are nice but they can get pricey. If you're trying to travel to Florida on a budget, then camping in Florida is a much less expensive way to stay.
By camping, you can also get closer to nature and enjoy the relaxation it brings. Or maybe stretch your comfort zone a bit.
​You can also bring an RV, as we do, or rent one with Outdoorsy.
​Traveling in an RV also helps you bring anything that you may need, including food and RV kitchen accessories.
​During both of our visits to the Florida Keys, we stayed in John Pennekamp State Park with our RV and had full hook-ups. So water, electric, and sewer hook-ups at our campsite. That allowed us to take showers, cook, clean, use our AC and live very comfortably. There are so many other campgrounds around Florida you will have many options. We often use Campendium to find reviews of different campsites before booking.
6. Avoid Florida during Spring Break (all of March) and Christmas time
Florida is a popular Spring Break destination, therefore the prices increase.
Think about visiting during the Winter or Fall months if you can. The weather is great in the winter in Florida, but fall you may still experience hurricane season.
During Spring, Florida is filled by tourists like families on vacation and students on their school break. The same goes for Christmas.
​Disney even has cheaper tickets during the non-peak seasonal weekdays.
7. Be Flexible With Which Airport You Arrive At In Florida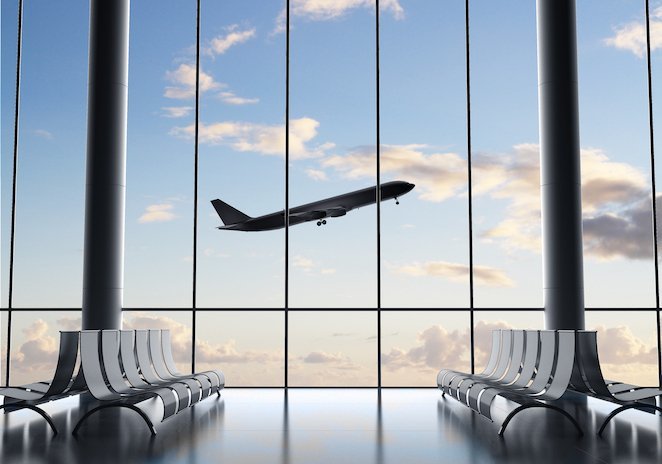 ​For example, Tampa and Orlando are only 1 1/2 hours away driving, but prices for tickets can be drastically different.
​Be smart on this because ticket prices can vary a great deal. You'd think that a ticket you bought to Orlando International Airport is a steal but then you find out that the ticket to Tampa and the price of renting a car to drive 90 minutes is much cheaper.
​That's what our family discovered when we were trying to fly back to Florida after a visit to Minnesota. We saved over $1,000 to fly back to a different airport and rent a car for the one-way drive to the other airport.
8. Avoid Eating In Fancy Restaurants
​It's a sacrifice you have to make if you're trying to plan a trip to Florida on a budget. Ready-made food in restaurants are great but also expensive.
​Instead, plan to visit a grocery store and make simple meals like sandwiches. If you do want to eat out, you could allow yourselves to eat one meal out per day.
9. Attend Ranger-led Programs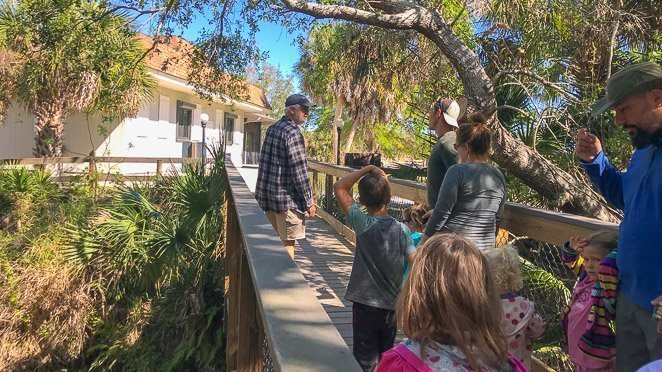 ​Ranger-led programs are fun for both adults and kids and held at most National and State Parks. They're also free and educational!
You can attend these programs at only the cost of entrance to a Florida State Park.
We loved attending the Junior Ranger program at Oscar Schear State Park on the Gulf Coast, as well as a ranger program at John Pennekamp State Park in the Keys.
​10. Plan a visit to free tourist destinations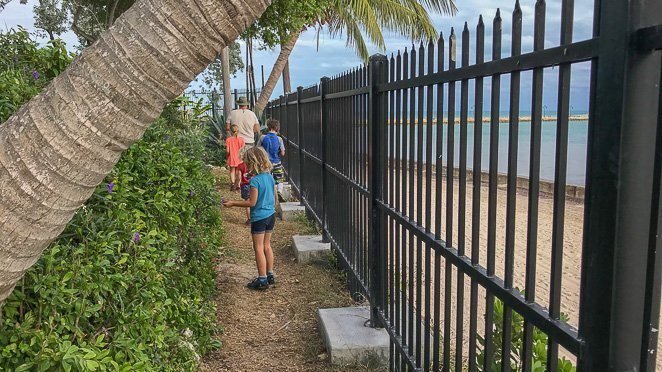 ​Attend a drum circle as the sunsets on Venice beach in Florida. Or visit the Key West Garden Club if you're in the Keys. Have a picnic at a playground if you have young kids or use your Science Museum annual pass from home (if you have one) to get into the Science Museum across Florida for free.
​There are many ways to enjoy a vacation even if you're on a budget. The goal for many of us is to create memories that will last a lifetime. Those don't always have to involve doing all the expensive things.
​There are things you can enjoy without even paying for it, like beaches, sightseeing at Disney Spring, visiting playgrounds and town squares.
Sometimes, you just have to really miss out on those expensive theme parks and that's totally okay. There are other fun things to do in Florida and great cities to visit like one of our favorites St. Augustine, Florida.
Just be meticulous in your planning and your Florida trip will be a blast!