If you own an RV or a camper, you may be wondering how exactly you go about buying an RV mattress replacement. A comfortable camper mattress is easily one of the most important features when you travel.
These mattresses can often be hard to find and very expensive. Luckily you can buy them online and find a great deal!
But finding the perfect RV mattress can be a challenge. There are so many different brands and types to choose from, and it's hard to know which one will be the best fit for your rig.
Luckily, we've done the research for you and compiled a list of the best RV mattress replacements on the market. There is no greater upgrade to your new camper or RV than a comfortable new mattress to help you sleep at night.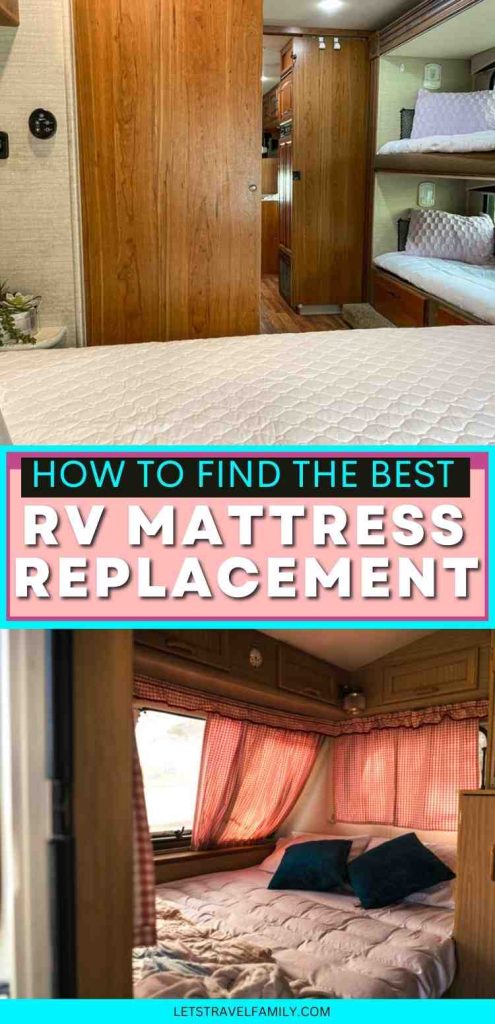 THIS ARTICLE MAY CONTAIN COMPENSATED LINKS. PLEASE READ OUR DISCLAIMER FOR MORE INFO.
If you also plan on renting out your RV or camper through a marketplace like Outdoorsy, the mattress is one way to get better reviews and more money per rental. Or maybe you're considering RV living full time and need a high-quality camper mattress.
Whether you're looking for a memory foam mattress or something more traditional, we've got you covered. So read on to find the perfect mattress for your RV!
Quick top pick for an RV Mattress Replacement: Wilderness RV Mattress is made in the USA and is a family-owned company!
Why you should consider replacing your RV mattress
When it comes to RV living, comfort is key for a truly enjoyable experience. For this reason, you should consider replacing your RV mattress.
High-quality RV mattresses are designed to maintain their firmness and support while allowing sufficient levels of air circulation and temperature control. Investing in one could help provide a better night's rest, which can significantly improve your trip or lifestyle – ensuring that you wake up feeling refreshed and ready to take on the day! Plus, with modern designs offered in various sizes, shapes, and materials, finding the perfect mattress for your needs has never been easier.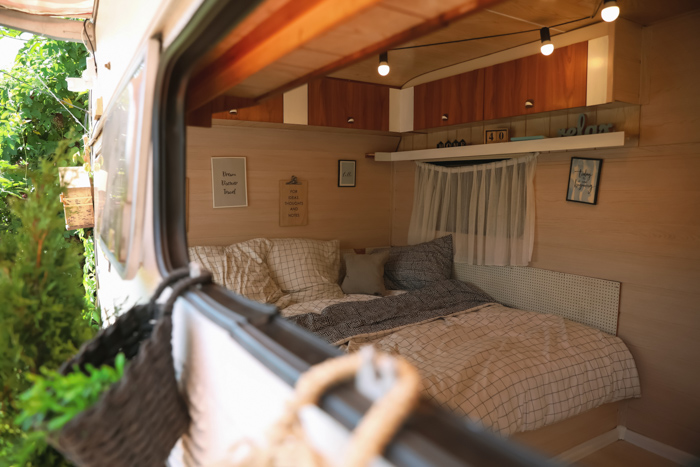 What is different about an RV mattress?
RV and campers contain basic mattresses for sleeping. The standard RV mattress is usually too firm, thin and uncomfortable. RV mattresses are often thinner and lighter weight than a typical mattress you'd have inside a house.
They are sometimes short or narrow to fit in a particular camper size. That's why you need to do some measurements and consider the weight of a new mattress when replacing your RV mattress.
How to measure your RV mattress for replacement
Replacing the mattress in your RV can be a daunting task for some, but it doesn't have to be! All you need is a tape measure to get started.
To measure your camper mattress, it's best to measure the dimensions of the surface that your mattress rests on in your RV bedroom or bunk area. Most people will simply measure the mattress. This will usually work ok with most places.
Usually, the RV replacement mattress is placed on something like plywood or some other type of similar surface. This will give you a very accurate measurement for your new mattress. Many places will be able to make specialty cuts and sizes when needed. They can even offer special corner cuts when needed.
Make sure as well to write down any special sizing quirks your RV mattress may contain – such as notches or rounded corners – so you know exactly what specification replacement mattress you need. Taking accurate measurements for your RV mattress replacement doesn't have to be stressful; all it takes is some patience and an understanding of how to best use the tool at hand: the tape measure!
The best type of replacement mattress for RVs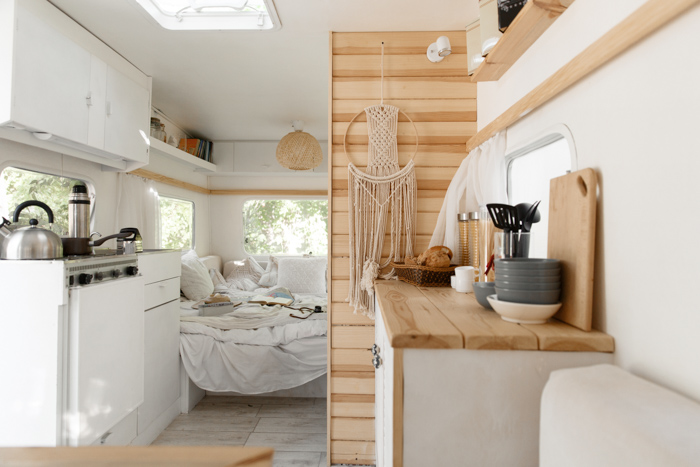 Finding the right replacement mattress for your RV can be a challenge. When you're on the road, you want to feel both comfortable and secure in your sleeping arrangement, so it is important to find a mattress that is reliable and durable. Memory foam and latex mattresses are often excellent choices for RV beds, as they provide superior support and cushioning compared to traditional mattresses.
Some RV types even offer space-saving designs for easy fitting inside smaller RVs. Ultimately, selecting the best mattress comes down to personal preference, so make sure you purchase one that meets all of your own specific needs.
Where to buy a replacement RV mattress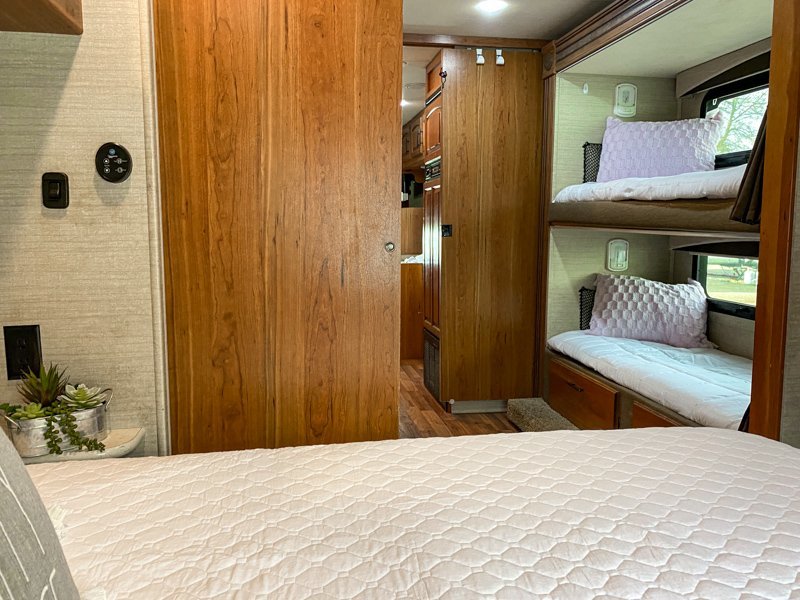 Shopping online is a great option, as most reputable mattress sellers will be able to give you an exact measurement you can use to ensure your new selection will fit perfectly in your space. Be sure to do plenty of research beforehand or ask one of their specialists for help. With the right information, you'll be able to purchase an RV mattress that leaves you and your family feel comfortable and rested during every journey.
Why buy an RV mattress online?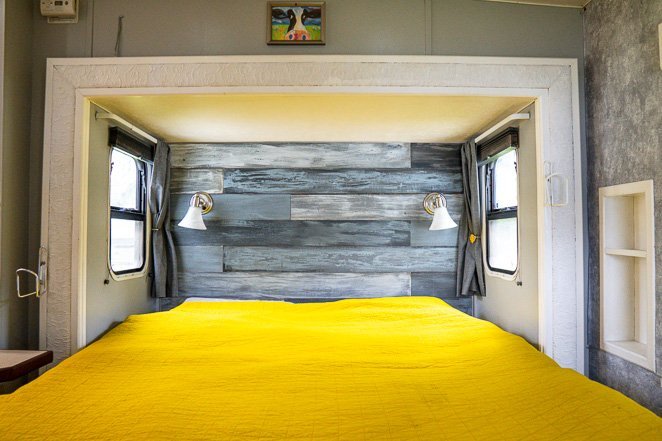 Traditionally, you would usually go into a brick-and-mortar store in order to buy a new camper mattress replacement for your old worn-out one. This way you get to see it in person, and maybe even lay on it to test it out. This is rapidly changing, however, and almost everything is available for purchase thanks to the internet.
The first step in getting a new RV mattress is deciding on whether to shop online or offline. Shopping online will have many more benefits, including helping shop around for a replacement RV mattress. Who doesn't want to find an easier way to budget for this big purchase in order to do some more traveling?
How much does an RV/Camper mattress cost?
The actual cost of your new RV mattress will largely depend on the size you need as well as the type of material. Prices can be as low as $150 all the way up to $2,000 for a top-of-the-line RV replacement mattress. But, due to their smaller dimensions, most RV and camper mattresses will have much lower prices than standard mattresses. On average, most standard mattresses for the RV or camper fall in the $500 to $900 price range.
Where to Buy an RV Camper Mattress
A fantastic option for an RV mattress that is made in the USA is this luxurious Wilderness RV Mattress. Offering free shipping and a 100-night free trial, buying a Wilderness RV Mattress is a fantastic option. They even offer you to pay over time with ShopPay.
GhostBed is known for its regular mattresses and now also offers luxury comfort RV mattresses that ship in as little as 5-7 days. They also sell some great add-ons including sheets, mattress protectors, and pillows.
This particular Ghostbed RV mattress is made with gel memory foam for a cooling experience in your RV. They offer free shipping, and a 20-year warranty and the bed comes vacuum sealed in a box that will help you fit it inside your RV before opening it.
Looking for variety in one place? Camping World offers a large selection of RV mattresses. They also offer a nice selection of RV and Camper sheets, pillows, toppers, and other accessories.
What To Know About Camper Mattress Shipping and Delivery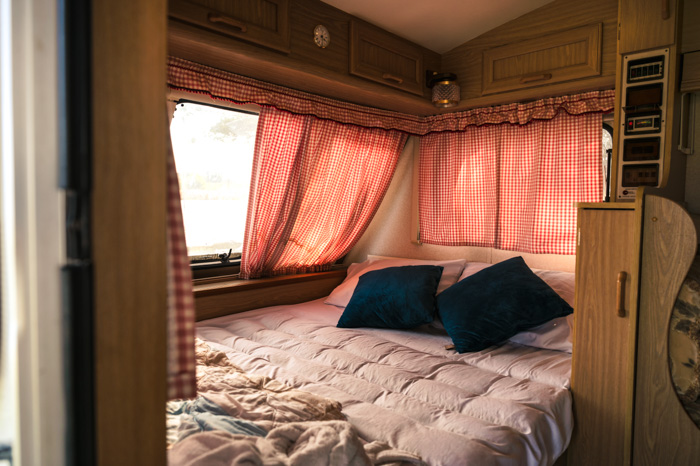 If you have found the perfect custom mattress for your RV or camper, you might now be wondering how long it will take to get it. Mattresses can be big, bulky, and awkwardly shaped. Luckily this will not slow them down when shipping, many businesses offer delivery right to your home or campground.
Lead time in shipping might be one of the most important details in buying a mattress, especially if you have a trip planned and you need the mattress before leaving. With this in mind, most places will have a shipping time of 5 to 7 days for a standard-sized mattress and some might have a longer lead time for custom mattresses which can take up to 7 to 14 days to ship. It helps to order a mattress online as far ahead of any trips as possible.
Final Thoughts About Buying An RV Mattress
Whether you own an RV or a camper, it has never been more important to get a good, comfortable mattress. Not only will you sleep better, but it can be very affordable thanks to some easy-to-shop online mattress stores. Remember, there is no greater upgrade to your new camper or RV than a comfortable new mattress to help you sleep at night!