Have you ever considered renting out your RV? This idea makes perfect sense if you aren't in your rig all the time. After all, what good is the RV doing if it's just sitting in the driveway or a storage unit? That said, getting started in the RV rental world can be a bit overwhelming. The biggest question people ask is: Outdoorsy vs RVshare—which is better?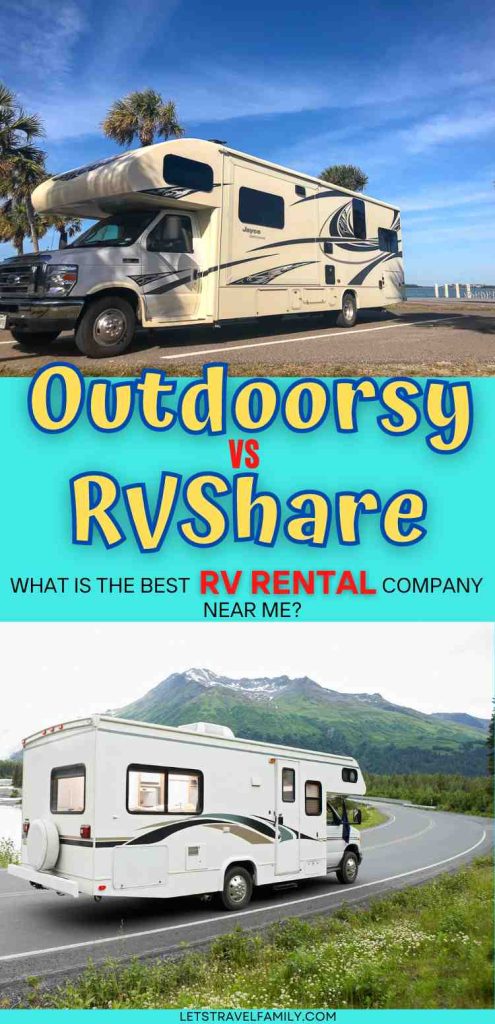 For those who don't know, Outdoorsy and RVshare are both peer-to-peer RV rental platforms allowing people to rent RVs from owners. They both have the same basic business model, and both are perfectly good RV rental companies. That said, there are some key differences you will want to consider when deciding where to list your RV or if you're looking for the best RV rental for cross-country trip plans when RVing the USA in the future!
Let's dive in!
THIS ARTICLE MAY CONTAIN COMPENSATED LINKS. PLEASE READ OUR DISCLAIMER FOR MORE INFO. THIS POST WAS WRITTEN BY JILL GREISING-MURSCHEL, A FAMILY TRAVEL AND RV LIVING EXPERT.
Don't have time to read a bunch of RV travel posts and reviews? Here are some of our top picks for RV living:
Our Favorite RV Resources:
How Do RV Rental Companies Work?
RV Rental companies connect RV owners to prospective renters. Since many RV owners keep their campers and motorhomes stored most of the time, renting it makes sense. Everyone wins!
RV owners earn a daily commission and may earn additional earnings on use of the generator or delivering the RV. RV rentals we focus on today are similar to AirBnBs for RV rentals. Owners will list the date that their RVs are available online at Outdoorsy or RVshare.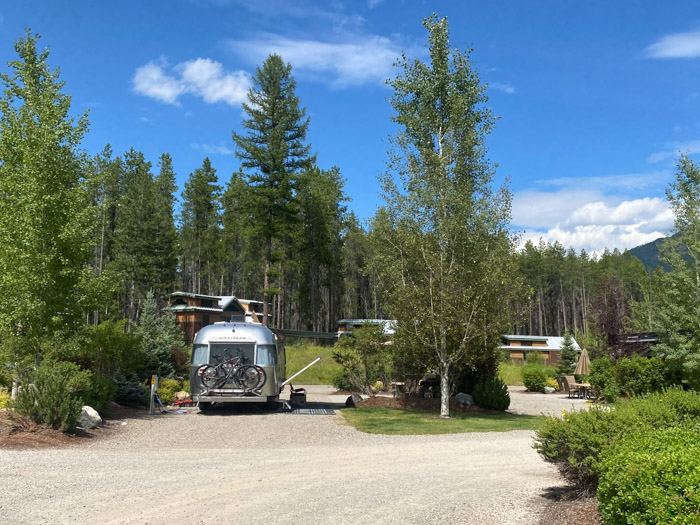 Outdoorsy vs RVshare
How Do These RV Rental Services Work?
The first things most folks want to know when weighing RVshare vs Outdoorsy are:
How does RVshare work?
What about Outdoorsy?
Well, as mentioned above, the business model is the same for both. You can think of these companies (and the many RVshare and Outdoorsy competitors) as the Airbnb for RVs. RV owners list their rigs for rent on the company's website, and individuals can then choose to rent from the rigs listed.
The job of the rental platform is to provide a place to list, and promote the rental RVs, ensure all communication and transactions are handled as safely as possible and provide insurance on the RVs rented.
Related: 5 Tips on How to Rent an RV for a Week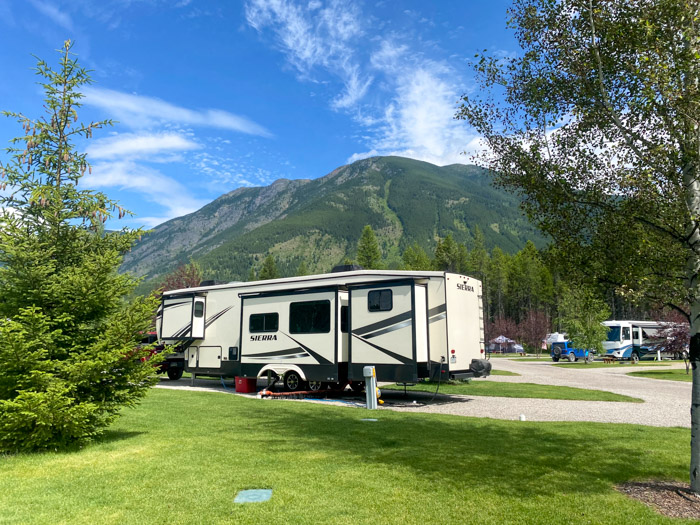 Outdoorsy vs RVshare Fees
Of course, in exchange for those services, both RVshare and Outdoorsy charge a fee. These fees to the RV owner are different from one platform to the next. Here's what you need to know when it comes to Outdoorsy vs RVshare fees.
There is no fee to list your RV on the RVshare platform. Instead, the company only takes a cut if and when your RV goes out on a trip. The commission amount for RVshare rentals is generally about 25% of everything you bring in. A good chunk of change, but you're still left with quite a bit if you price accordingly.
How much does Outdoorsy charge? Well, once again, you will not have to pay to list your rig. Not only that, but the commission Outdoorsy takes from each rental is a slightly smaller 20%. This means you get to keep 5% more when you book a rental through the Outdoorsy platform.
(It's important to note that we're only discussing the RV owner fees here. RV renters will also be charged fees for various things, but these fees do not affect your income through either platform.)
About Outdoorsy and RVshare Apps
Another thing to consider when comparing RVshare vs Outdoorsy? Apps!
Outdoorsy has two apps. One is for renters only and won't be of much use to an Outdoorsy owner. The other is called Outdoorsy Host and is made specifically for RV owners who wish to list on Outdoorsy.
Overall, the owners' app is pretty easy to navigate and you can do almost everything in the app that you could do on a computer. (Things that are done less often might require the computer version.) That said, there are some processes that are not quite as intuitive as we would like, and some information does seem to be a bit difficult to find.
We'd give the Outdoorsy Host app a solid 4 out of 5 stars.
Does RVshare have an app? While they did take a bit longer to put out a mobile app, RVshare does indeed now have an app. In the case of RVshare, there is a single app for both owners and potential renters, but this doesn't seem to affect its functionality of it, as most things can be done from the app.
That said, there are some parts of the app that do seem a little clunky on a phone. Additionally, typing messages is a bit strange because the text box doesn't grow with your message, and words are not automatically capitalized. People have also reported odd little glitches in the app such as rentals being mysteriously canceled according to the app but not on the website.
Overall, we'd say the RV share app needs some work but is getting there. For that, 3 out of 5 stars.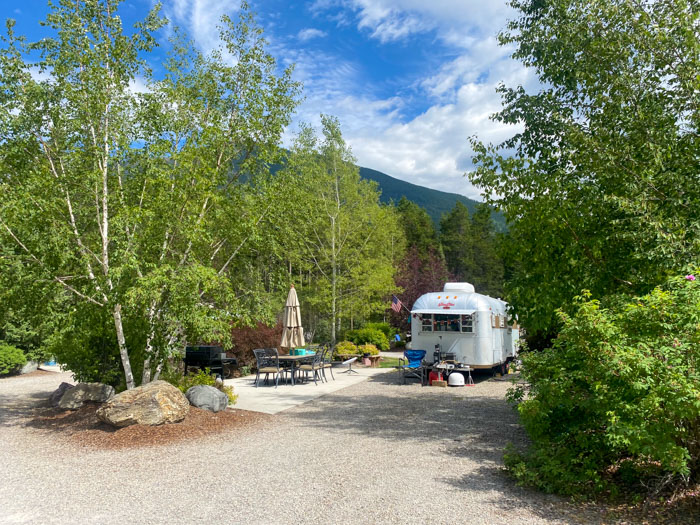 RV Insurance and Roadside Assistance Comparison
Does Outdoorsy provide insurance? What about RVshare? Does either company give the RV renter access to a roadside assistance program? Yes, fortunately, both RVshare and Outdoorsy provide both insurance and roadside assistance.
Outdoorsy Insurance Roadside Assistance
Outdoorsy insurance coverage is through Assurant, a company that is well-known and provides great service.
This coverage includes:
Up to $1 million liability insurance in the U.S.
Up to $300,000 in physical damage protection
Interior Damage Protection
Windshield Damage Protection
Trip Cancellation Coverage
All in all, people seem to be pretty happy with Outdoorsy's insurance coverage. That said, it is important to note that owners are required to make claims within 48 hours of the vehicle's return. Additionally, some owners claim that they've had to wait long periods of time for a claim to be processed.
Outdoorsy Roadside Assistance
The roadside assistance offered by Outdoorsy is through Coach-Net, another trusted company that is trusted and used by thousands of RVers. This makes it perfect for both short trips and cross-country RV rental trips.
The Outdoorsy Coach-Net roadside assistance offers:
24/7 support
Assistance making RV service appointments
Mobile Mechanic
Towing services
Tire service
Battery service
Lockout service
This service is perfect when a renter needs a tire changed, a battery jumped, or they've accidentally locked the keys in a vehicle.
RVshare Insurance
RVshare insurance is very similar to Outdoorsy insurance. It covers RVs that are less than 16 years old and have a value of $300,000 or less.
It includes:
Up to $1M in liability insurance coverage
Up to $300,000 in comprehensive and collision coverage based on the value of the RV
Campsite liability coverage up to $10,000
It covers:
Fire, lightning, or explosion
Theft or larceny
Windstorm, hail, or earthquake
Flood
Mischief or vandalism
Snow or ice
Contact with bird or animal
Falling objects
Glass breakage
Collision with another object or overturn
Have an RV that's 16 years old or older? For that, RVshare only offers liability insurance, which does not protect you or your property.
Many owners are fine with this coverage. That said, there have been some complaints that claims are not always taken care of properly. This leads us to believe it might be best to consider buying your own commercial insurance coverage should you decide to rent through RVshare.
RVshare Roadside Assistance
RVshare also offers roadside assistance. Like the Coach-Net service we discussed above, this is ideal when something goes wrong on the road and will likely help you feel better about sending your RV out with renters.
Roadside assistance through RVshare includes:
Towing services
Tire service
Emergency supply delivery (of things like fuel, oil, water, etc)
Battery service
Lockout service
Extraction and winching service
RV technical assistance services
RV mobile mechanic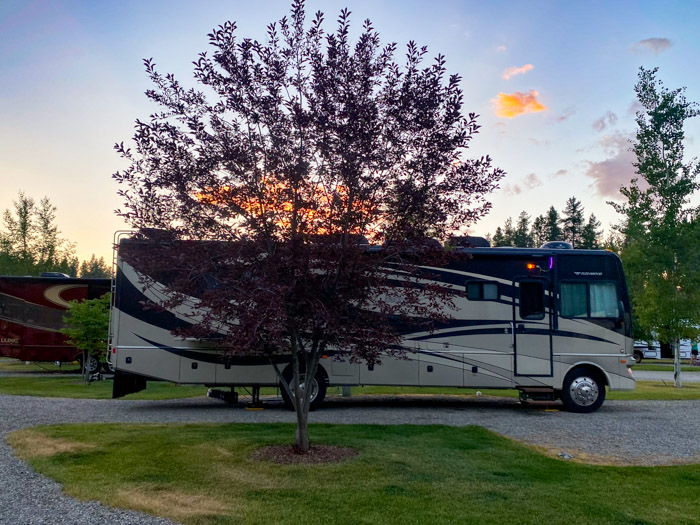 Which Is Better – RV Share or Outdoorsy?
Outdoorsy and RVshare (as well as the many Outdoorsy and RVshare competitors) are great options if you're looking to rent your RV. Many people choose to list on both, but we recommend starting with the best one.
Which one should you start with? As you can see from the information above, the competition is close. That said, our vote would have to go to Outdoorsy for their lower fees, higher quality app, and their well-known, trusted, and better-reviewed insurance and roadside assistance. They even offer DIY van life insurance.
Renting Your RV Out With Outdoorsy: Personal Outdoorsy Insurance Options
If you do decide to list your rig with Outdoorsy (and you totally should), you will need to think about personal insurance. Yes, we discussed Outdoorsy rental insurance above and it's great, but that only works when the RV is out with a renter. You also need some coverage for when you want to use your RV.
Unfortunately, most RV insurance providers won't cover your motorhome or trailer if you rent it out. Enter Roamly.
Roamly is RV rental insurance for owners. It is one of the only insurers out there that allows RV owners to rent their rigs through platforms such as Outdoorsy and RVshare. Not only that, but their plans are totally affordable, and all the more so when you factor in discounts. One such discount is offered only to those who rent through Outdoorsy, making it the ideal Outdoorsy insurance pick.
Learn more about full time RV insurance and why you need it if you plan to be RV living full time.