What is the best RV for full time living? This is a question many people find themselves asking as they dive into the full time RV lifestyle. This is understandable; nobody wants to find themselves in a lemon of a rig as they try to enjoy their RVing adventures. Unfortunately, there is not a one-size-fits-all answer.
No, there's no way we could tell you the best RV to buy for full time living for your family, because your needs will vary from ours. That said, we CAN help you narrow down your options of RVs for full time living by telling you a little about RV types, recommending some brands, and telling you which RVs other full timers seem to like best. So if you're looking for the best RV to live in year round then keep on reading.
THIS ARTICLE MAY CONTAIN COMPENSATED LINKS. PLEASE READ OUR DISCLAIMER FOR MORE INFO.
Don't have time to read a bunch of RV travel posts and reviews? Here are some of our top picks for RV living:
Our Favorite RV Resources:
Types of RVs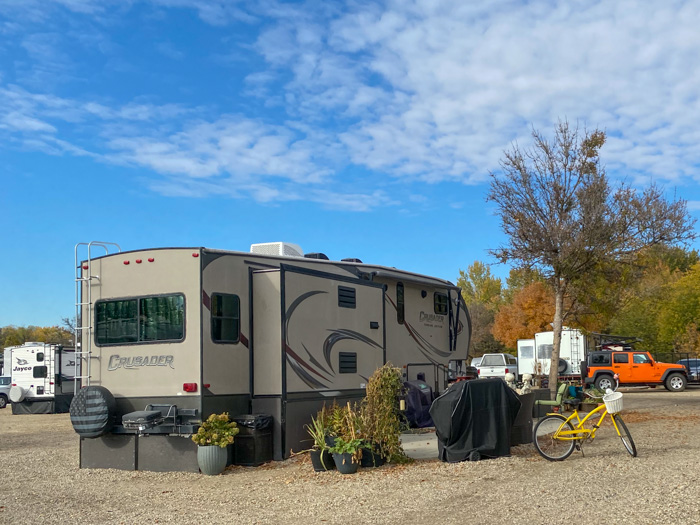 The first thing you need to know when searching for the best RV for full timers is the type of camper you're looking for. Do you prefer a motorized rig or a trailer? How much space will you need? These factors will determine the type of RV that is ideal for you.
Below is a list of the different types of RVs to help you narrow down your options as you shop for the best full time RV for you.
Class A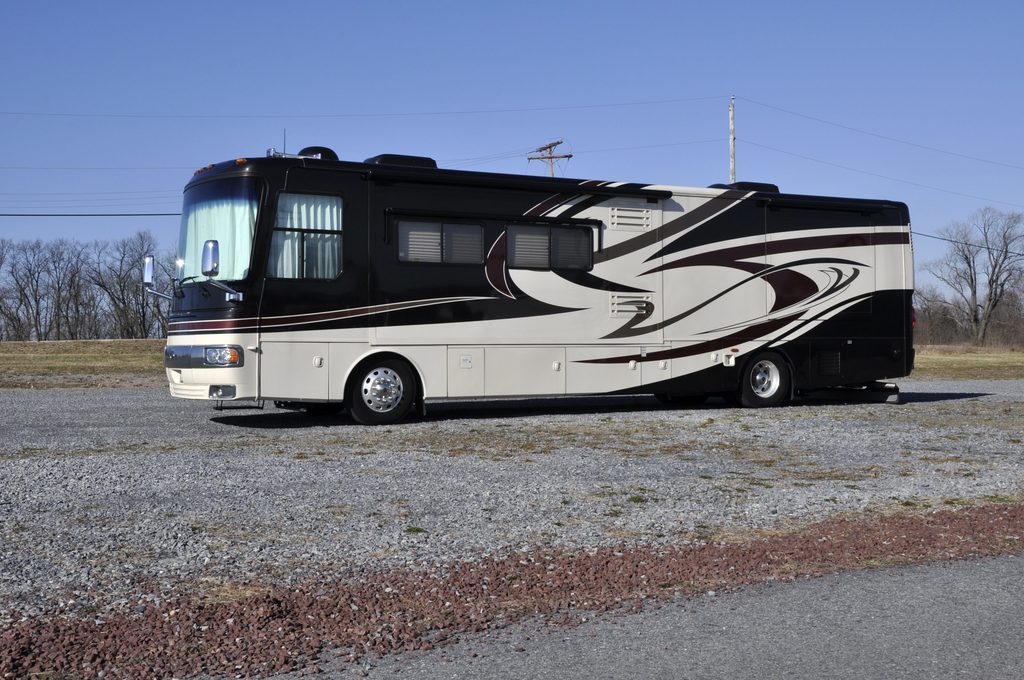 Generally the biggest of the motorhomes (though there are some smaller ones out there), the class A RV is also known as a coach. It looks a lot like a bus and often comes equipped with a variety of luxury options. Class A RVs also tend to be the most expensive RV option.
Class C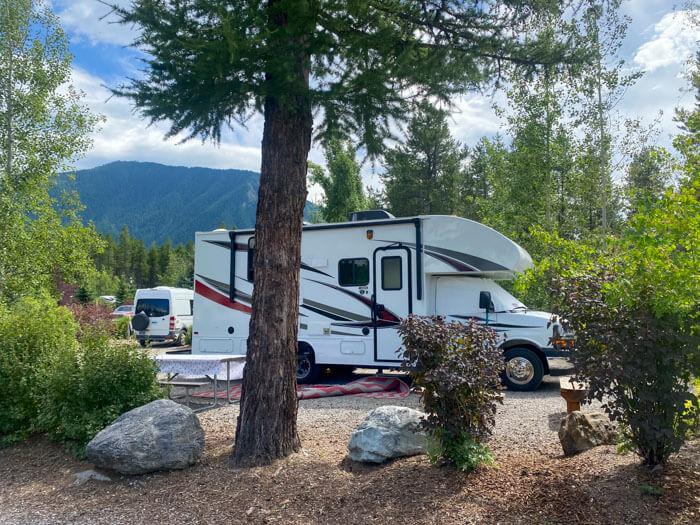 Class C RVs tend to be a bit smaller than their class A cousins. They look a lot like a moving truck from the outside, with a bit that hangs over the cab that is usually a bunk bed. Many people choose a class C motorhome because of its moderate size and price tag.
Class B
The smallest motorhome option, the class B RV (or campervan) is usually used by a solo traveler or a couple. It's typically the size of a cargo van, and many of them look like vans from the outside. Inside however, they have many of the amenities of a larger RV (a kitchen, a bed, a living area, etc).
These RVs are ideal for those who want to be able to park anywhere.
5th Wheel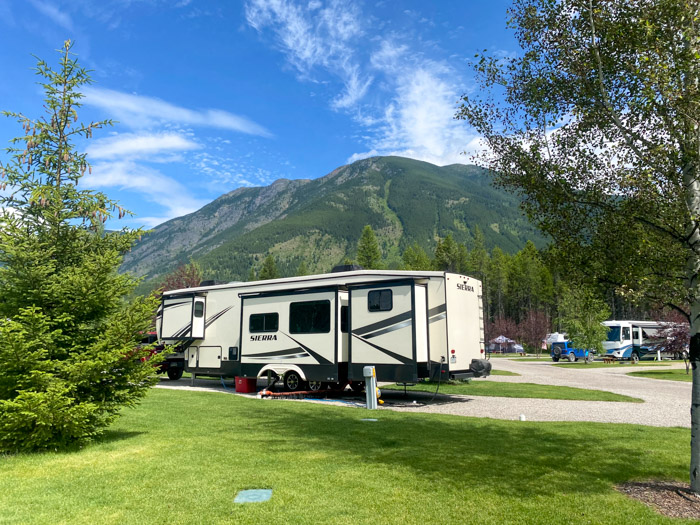 The largest RV option of all is the 5th wheel. Because these pull-behind RVs tend to be so large, they are the ideal option for families. That said, pulling such a large trailer does require a very strong (and expensive) truck. Additionally, some campgrounds don't have sites big enough for a large 5th wheel. However, you may see more 5th wheels at long term RV parks that offer camping for a month or longer.
Travel Trailer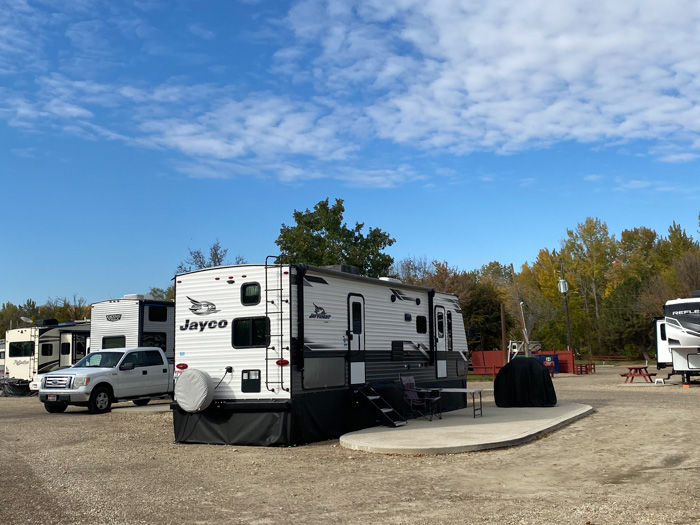 A bumper-pull travel trailer is typically the smaller of the pull-behind options. They are also usually lighter than a 5th wheel, meaning less truck is needed to pull one, but the quality of travel trailers tends to be lower than the quality of 5th wheels. You see many of these at RV parks around the US.
Truck Camper
Finally, there is the truck camper. This is another one of those super tiny options that is usually used by one or two people. Truck campers slide into the back of a pickup truck and offer at least one sleeping space, a small kitchen, and (usually) a bathroom.
There are a couple of other options such as pop-up trailers and A-frame trailers, but most people don't live in those full time, so we will be focusing on the RV types listed above for today's post.
Best RV Brand for Full Time Living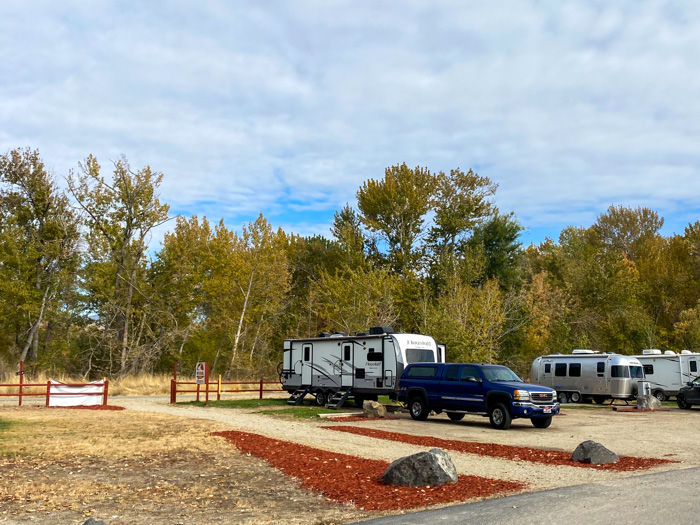 Of course, the best RVs to live in full time are the better-built ones out there. You will want a well-constructed unit that will last for years, even when being used 24/7. Therefore, the brand you buy matters.
The brands listed below are some favorites in the full time RVing world and owners may say these brands will help you find the best RV for full-time living. They are known for their superior quality and/or the fact that they stand behind their products and offer excellent warranties. Even if you plan to buy used, we recommend going with one of these brands in order to ensure your home-on-wheels lasts for years to come.
Newmar
Thinking you want a class A RV? In our opinion, the best class A for full time living is one made by Newmar. This RV brand makes super high-quality luxury RVs that offer all of the comforts of a sticks-and-bricks home (and sometimes more). They are pricey, but what you get in return is a solid home that will last for years.
Tiffin
What about the best class C for full time living? For this, we recommend the Tiffin Wayfarer. Easily one of the most well-made class C RVs on the market right now, the Tiffin Wayfarer couldn't be more solid. Unfortunately, it's also quite small, so not ideal for families who want to RV year round.
Jayco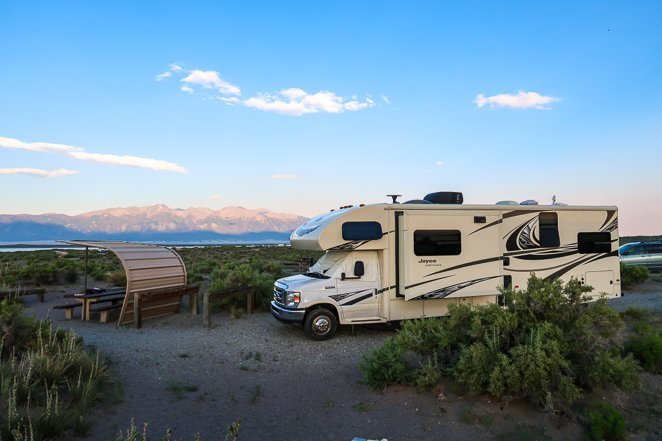 If you're on the lookout for the best motorhome to live in full time and a class C RV sounds great for your family, we recommend a Jayco Greyhawk. This is what we had, and we found the bunkhouse floorplan fit our family well at the time. It held up well and we felt it was a great value that fit well into just about any RV park or boondocking location.
Leisure Travel Vans
The best class B for full time living has to be one made by Leisure Travel Vans. This company advertises their rigs as class C RVs, but we'd say the vehicles are more similar to a class B style. In any case, these RVs are built to order and made to last, making them perfect for RV living full time.
Grand Design
The best fifth wheel for full time living has got to be a Grand Design. Grand Design rigs are highly sought after in the full time RVing community, especially in the circle of families on the road. They are high-quality rigs and Grand Design stands behind them, meaning the warranty is an excellent investment. Some would argue this is the best RV for family of 8, or overall a large family.
Airstream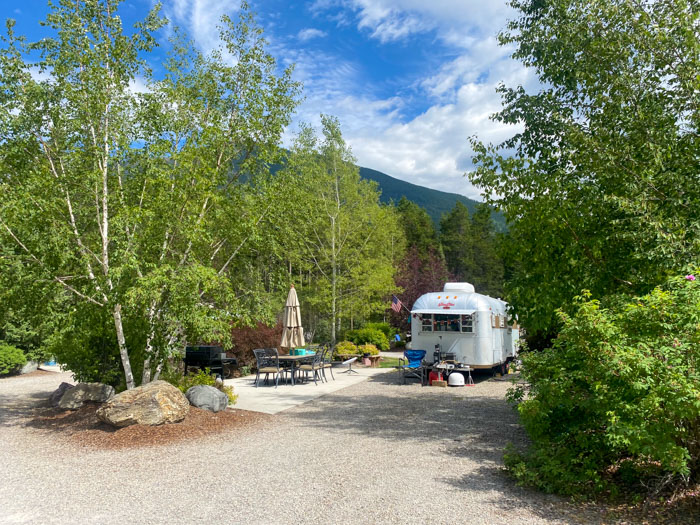 Some of the most durable travel trailers for full time living—and therefore some of the best RVs for full time living —are made by Airstream. These trailers have a unique look, and because of the way they're built, they are easy to tow and might even be more resistant to leaks than traditional RVs.
Oliver
The best small RV for full time living has to be an Oliver trailer. These are tiny, high-quality, double-walled, fiberglass pull-behind trailers that are made to last a lifetime. They are made to order, and tons of options and add-ons are available.
What is the Best RV to Live in Full Time?
So what is the best full time living RV? As mentioned above, there is no way for us to answer that question for you. All of the rigs listed above are of good quality, but whether they will serve your family is another matter.
It depends on the type of traveling you want to do such as 'fast travel' or 'slow travel'. It will also depend on where you want to take your RV. If you're planning a bucket list trip to go RV camping in Mexico, then you may want to consider a class C.
You'll have to also look at size, floor plan, and whether your truck can tow the trailers listed to know if any of these are the best camper for full time living for you.
In any case, deciding what type of RV you'd like, knowing what brands to look for, and checking out the RVs we listed will get you started on your quest to find the best RV to live in full time. From there, we recommend heading to RV lots and RV shows to see some motorhomes and campers in person and pick out the best RV for full time RV living for you.
Happy shopping and safe travels, my nomadic friends!