Planning a family vacation to Miami or Fort Lauderdale? Then keep reading to learn about some fun things to do in Fort Lauderdale with kids.
It's not just a beach town in Florida. Fort Lauderdale is named the Yachting Capital of the World and sees over 10 million overnight visitors and tourists each year. Port Everglades, located in Fort Lauderdale, is the third largest cruise port in the world.
With over 3,000 hours of sunshine each year, many beautiful beaches, and more restaurants and variety museums such as art museum and more to visit than you can manage in one trip, Fort Lauderdale is a fun family destination.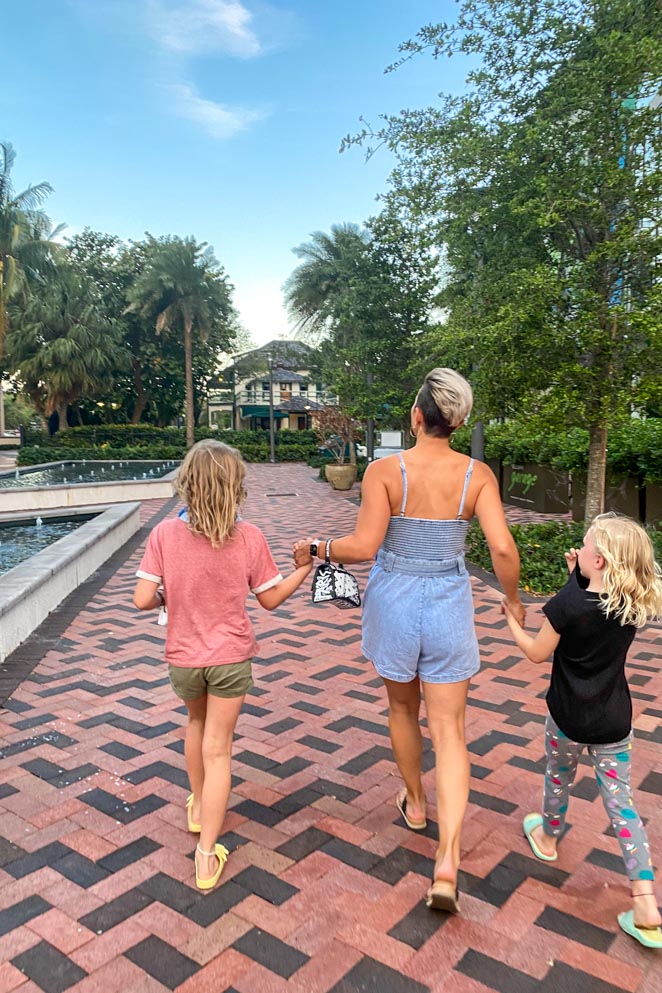 On the Atlantic Coast in South Florida, there are many towns and cities with Miami and Fort Lauderdale being the biggest. Fort Lauderdale is a family favorite because of the unlimited amount of things to do for kids.
Keep reading to learn about things for kids to do in Fort Lauderdale, including free things to do, and top places to stay in Fort Lauderdale with kids.
THIS ARTICLE MAY CONTAIN COMPENSATED LINKS. PLEASE READ OUR DISCLAIMER FOR MORE INFO. THIS POST WAS WRITTEN BY JILL GREISING-MURSCHEL, A FAMILY TRAVEL AND RV LIVING EXPERT.
Things To Do In Fort Lauderdale With Kids
Visit Dr. Von D. Mizell-Eula Johnson State Park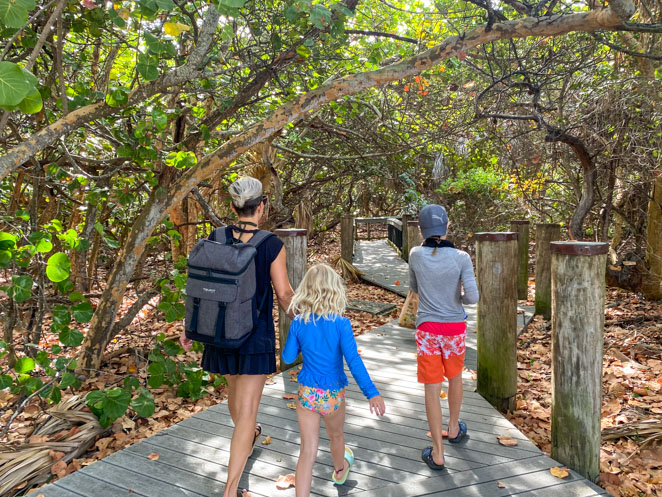 This Florida State Park is located just south of Port Everglades, a seaport in Fort Lauderdale. From the beautiful beaches in the state park, you can sit and watch the ships come in and out of the port, the third busiest cruise port in the world.
Bring a picnic lunch and grab a picnic table in the shade while you let the kids run around one of the least crowded beaches in the area.
Go On 1-Hour Cruise With Bluefoot Pirate Adventures
Bluefoot Pirate Adventures offers families a fun and exciting experience on the water. Enjoy a fully interactive pirate adventure together in Fort Lauderdale.
Visit The Museum of Discovery And Science
Looking for a break from the heat? Then plan to spend a few hours with your kids at the Museum of Discovery and Science. It's located at downtown Fort Lauderdale so getting there is easy!
Explore Fort Lauderdale's Waterways on a Water Taxi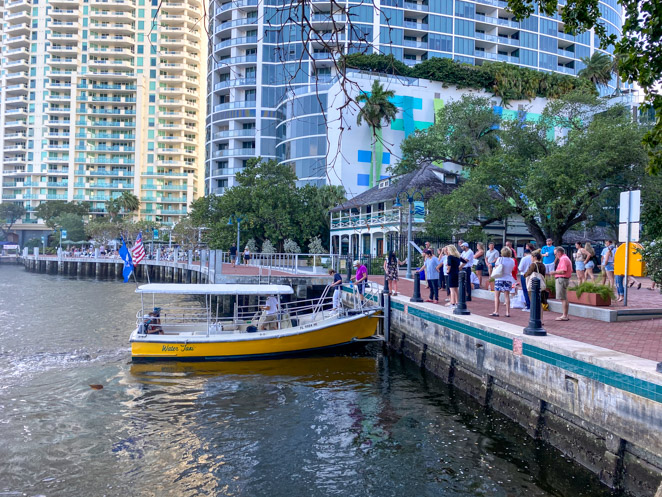 Tour the 'Venice of America' when you purchase a day pass with Water Taxi in Fort Lauderdale. With 11 stops and the option of purchasing hop-on-hop-off tickets, your entire family can go on a sightseeing tour on the water. Listen to the Captain and Crew narrate as you go from stop to stop. Purchase your tickets online and track when the next Fort Lauderdale Water Taxi will arrive. Oh, and children 5 and under are free!
Funky Fish Ocean Camp For Kids
Sign your kids up for a day at Funky Fish Ocean Camp where they can spend the day in the water with CPR certified instructors, while you have a few hours to yourself. Geared toward children ages 4-17 and an instructor-to-child ratio of 1 to 7, this award-winning day camp might be just what your family is looking for.
Funky Fish Ocean Camp is perfect for vacationing families offering a 6-hour day camp experience where your kids will be able to snorkel, boogie board, do crafts, and eat lunch while you have a chance to go shopping or just relax on Fort Lauderdale beaches. Click here to learn more.
Flamingo Gardens – Botanical Gardens and Everglades Wildlife Sanctuary
From the wildlife sanctuary and botanical gardens to the wildlife encounter shows and narrator tram tours, there are many things for families to enjoy at Flamingo Gardens in Fort Lauderdale. Instead of a zoo, visit this popular non-profit destination to experience some of South Florida's unique plants and animals.
Hugh Taylor Birch State Park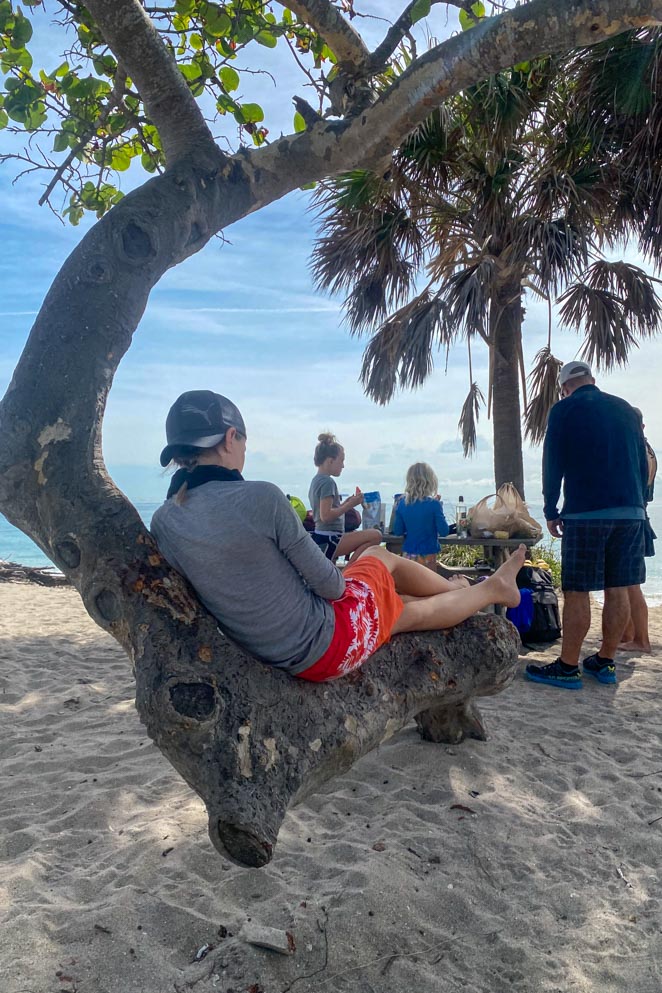 Rent kayaks or SUPS at Hugh Taylor Birch State Park and take the family out on the water. Described as an 'urban oasis' that's located between the Atlantic Ocean and the Intercoastal Waterway, Hugh Taylor Birch State Park allows you to get back into nature for a few hours while still remaining in Fort Lauderdale.
Grab Fudge At Kilwin's On Las Olas Blvd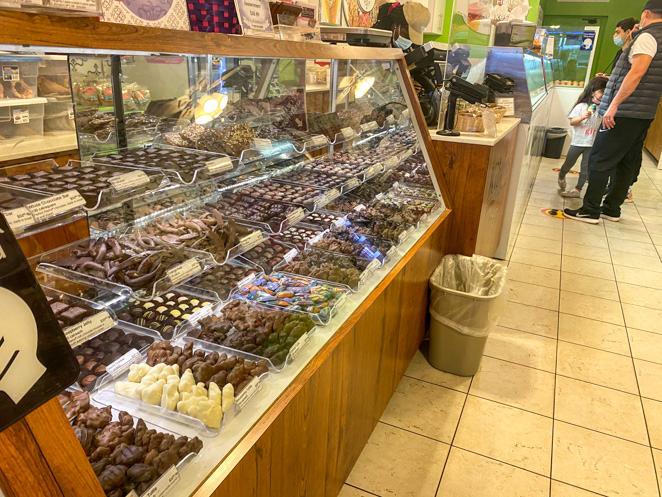 For over 16 years Kiwlins has been known for providing the original recipe ice cream. It's also in a premier location to enjoy delicious hand-paddles Mackinac Island Fudge on Las Olas Blvd. Bring the family to indulge a little bit.
Have Dinner At La Mexicana Taco Bar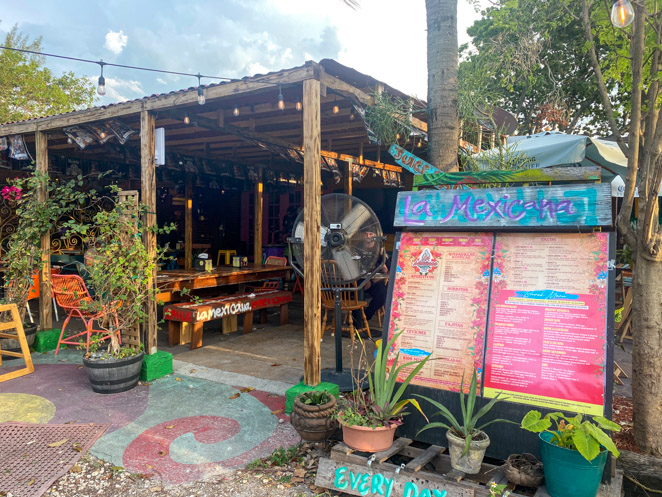 Drive out to the North end of Fort Lauderdale and enjoy outdoor dining in a laid-back atmosphere at La Mexicana Taco Bar. The Nachos could feed 4 people, so be prepared for large portion sizes.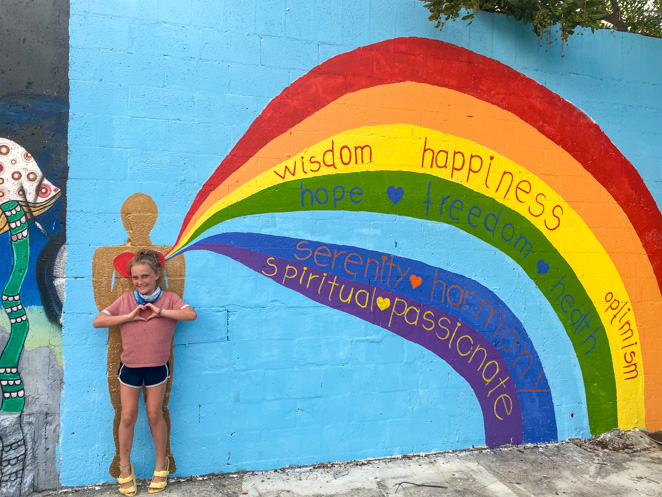 When you're done with dinner, walk down the path to see some talented street art.
Eat At Boathouse At The Riverside On New River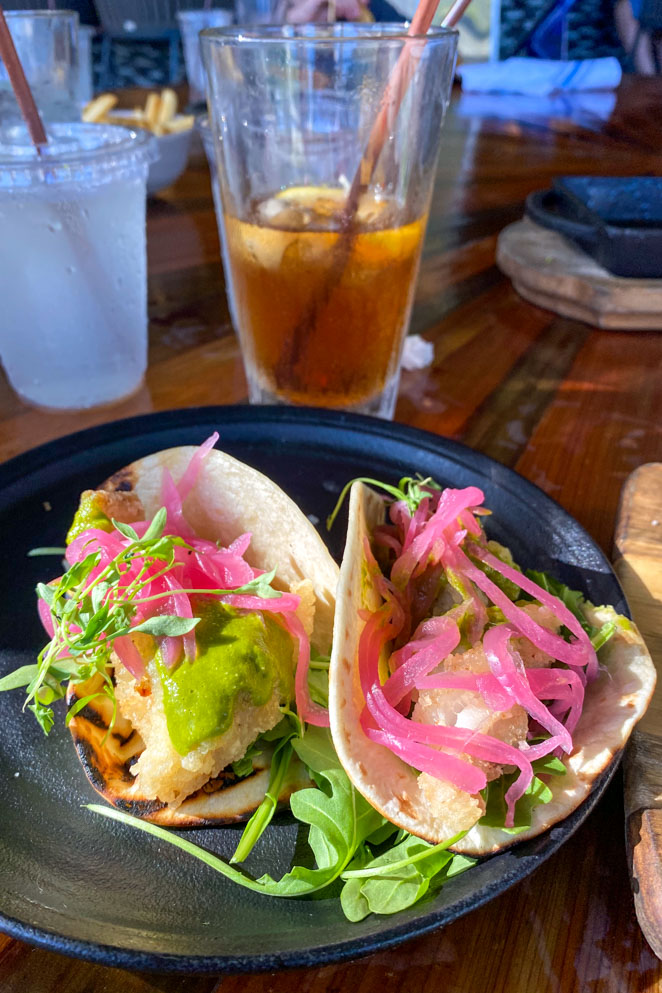 Looking for an open-air restaurant with a view of the New River on Las Olas Boulevard? Then be sure to stop for the happy hour menu at Boathouse At the Riverside. The kids enjoyed watching the beautiful yachts go by while we ate some great fish tacos during our visit.
Free Things To Do In Fort Lauderdale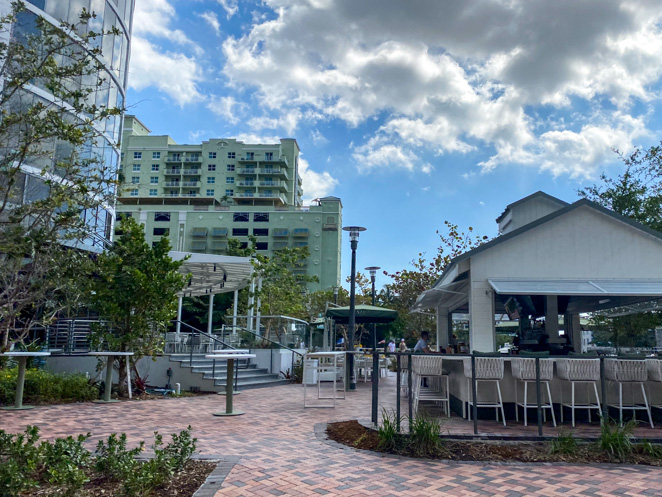 Walk Up and Down Las Olas Boulevard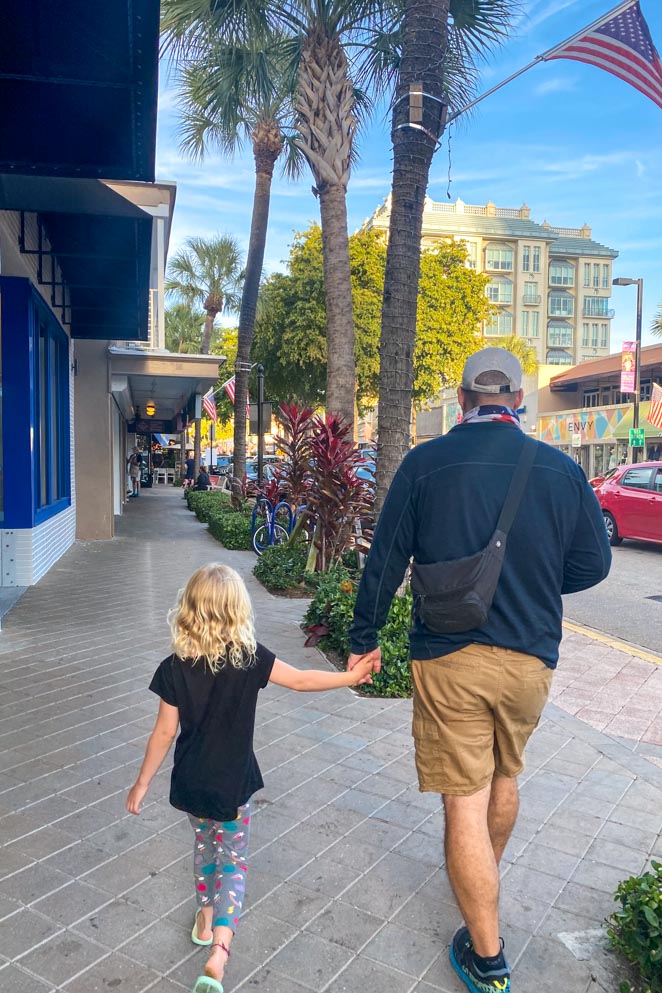 Las Olas Boulevard is Fort Lauderdale's premier dining and shopping destination. Enjoy a few hours of window shopping, people watching, and be sure to watch the cars cruising up and down the Boulevard toward Fort Lauderdale Beach.
Enjoy A Day At Fort Lauderdale Beach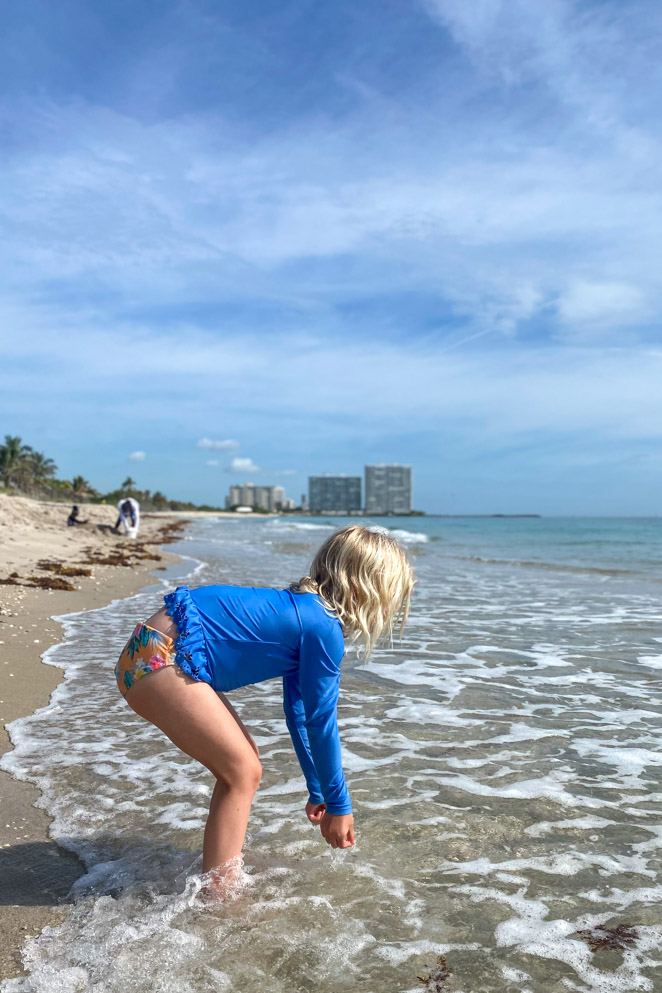 With seven miles of sparkling beach area, two of which are staffed year-round with lifeguards, Fort Lauderdale Beach is one of the most popular destinations in the city to enjoy. Spend a day on the beach and let the kids play on the playground at Fort Lauderdale Beach Park before the heat intensifies. Then, jump in the water and enjoy a day in the ocean.
Some of the beautiful beaches when you visit visit Fort Lauderdale are Deerfield Beach, Dania Beach and Hillsboro Beach.
Take The Sun Trolly For Free Around Town
The Sun Trolly is a free form of transportation around Fort Lauderdale and easy to access. It's a great way for the entire family to see a bit more of Fort Lauderdale, especially if you don't have your own form of transportation during your visit.
Visit The Secret Woods Nature Center
Spend an hour or two at the outdoor Secret Woods Nature Center in Fort Lauderdale. It's free to enter and enjoy what nature has to offer.
Kid Friendly Hotels In Fort Lauderdale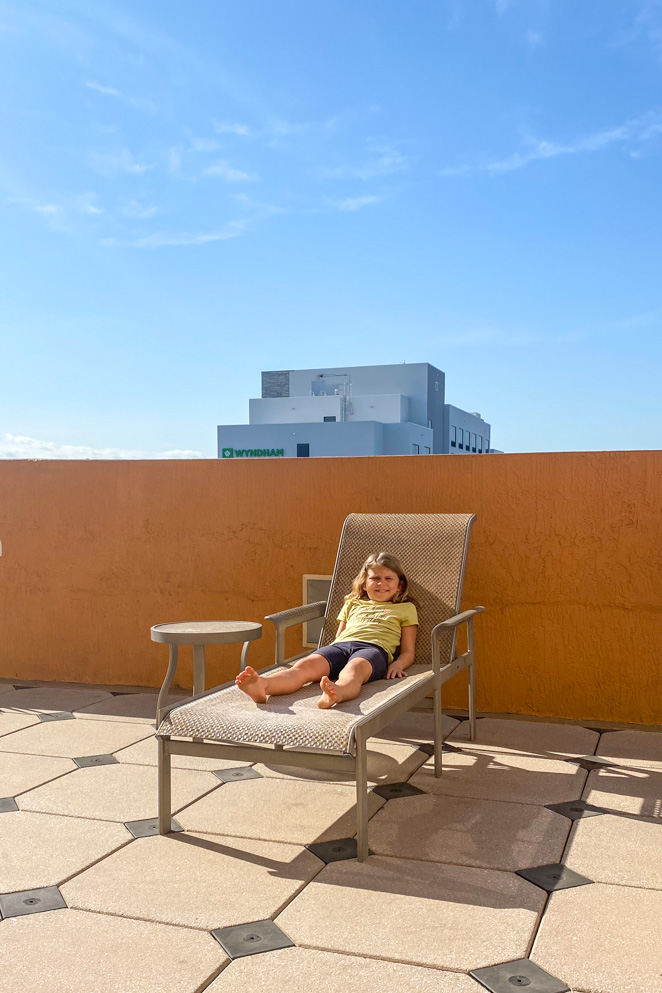 During our family's visit to Fort Lauderdale, we stayed in the Embassy Suites by Hilton in Fort Lauderdale.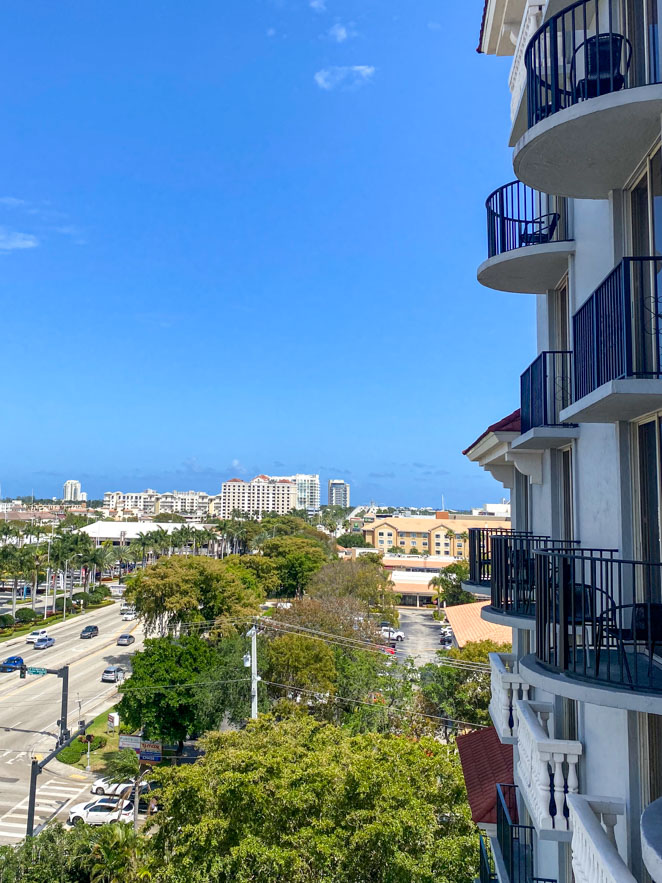 As a mom, I appreciated the separate bedroom from the living room and free breakfast in the morning. We've stayed at many hotels throughout our full-time traveling experience and the breakfast options and the quality of the outdoor pool at the Embassy Suites surpassed my expectations.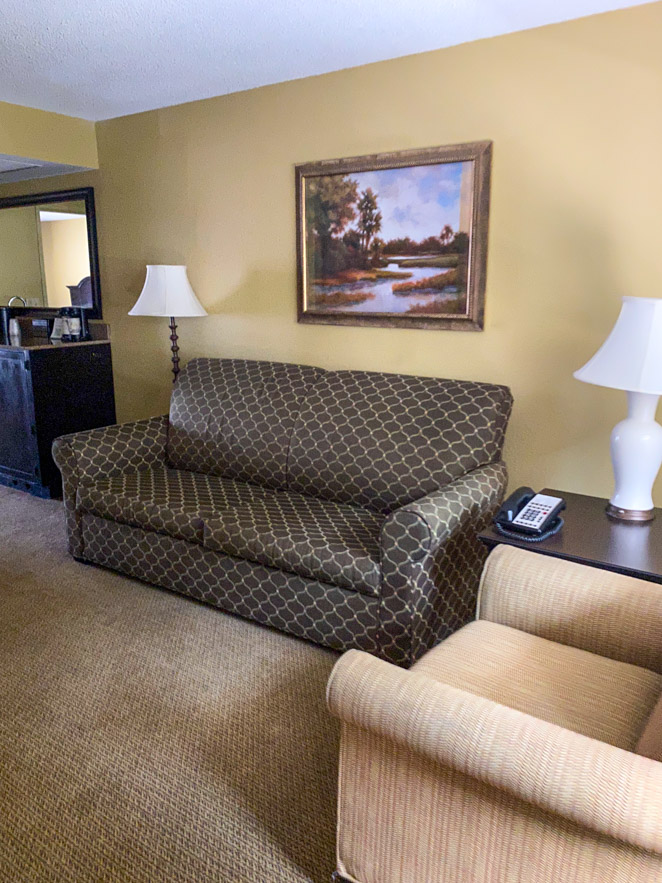 If you're looking to stay at a family-friendly beach resort and let the kids spend a day at Funky Fish Ocean Camp, then check out the Hilton Fort Lauderdale Beach Resort.
Getting To Fort Lauderdale Florida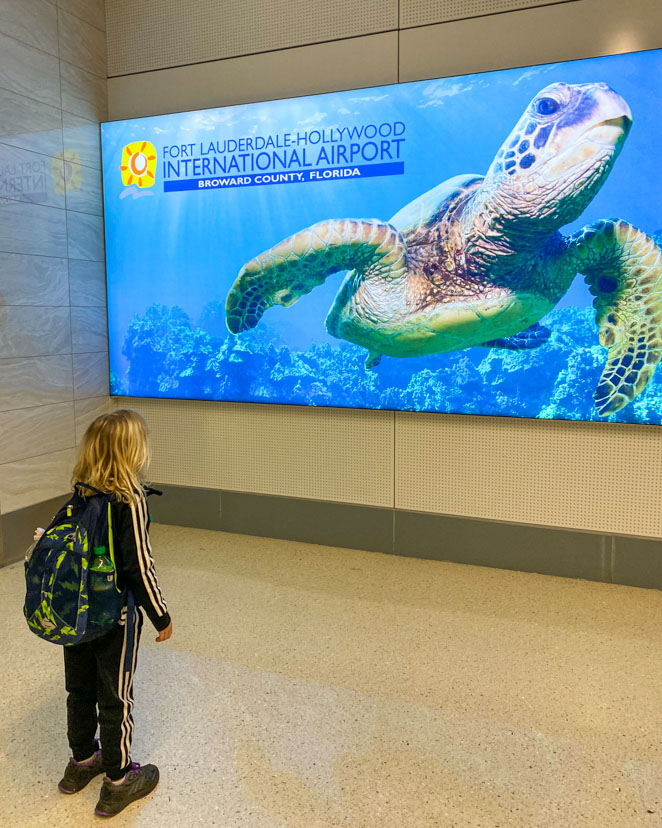 Finding flights to Fort Lauderdale International Airport is much easier than I imagined. At first, I thought we'd need to fly into Miami but we found similarly priced tickets to Fort Lauderdale.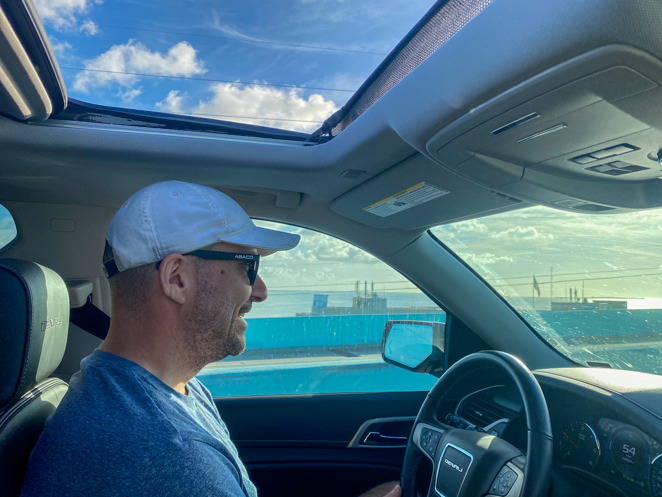 Be sure to plan ahead and rent a car big enough for your entire family. Prices for car rentals have changed over the last year, but we were fortunate enough to find an SUV that was fairly affordable from the Fort Lauderdale International Airport.
Things To Do In Fort Lauderdale With Kids FAQ
Is Ft Lauderdale good for kids?
Absolutely! Fort Lauderdale is a wonderful destination for families with kids. With its beautiful beaches, outdoor activities, and family-friendly attractions, there is something for everyone to enjoy.
What is Fort Lauderdale best known for?
If you ask me, when I think of Fort Lauderdale, it's beaches, water sports, and the warm Florida sun that come to mind. But beyond its beachy appeal, Fort Lauderdale is also known for its vibrant arts scene, delicious food, and laid-back atmosphere.
What is a good place to take kids in Florida?
Some of my MOST recommended spots are the Dr. Von D. Mizell-Eula Johnson State Park, Museum of Discovery And Science, and joining Fort Lauderdale's Waterways on a Water Taxi. These are sure to keep your kids entertained and happy.
Related Posts To Read:
Miami To Key West Road Trip
Things To Do In Venice Florida
Fun Things To Do In The Florida Keys With Kids