Living with Type 1 Diabetes (T1D) can be challenging at times, let alone while traveling full time. But this shouldn't dissuade you from traveling with diabetes.
While there are certain drawbacks to obtaining and storing insulin–such as requiring a national network of pharmacies, and always needing some sort of refrigeration–these are easily overcome, at least in the US.
I have been traveling full-time around the country with my wife and 4 children and we have not had many issues obtaining and storing my medication.
THIS ARTICLE MAY CONTAIN COMPENSATED LINKS. PLEASE READ OUR DISCLAIMER FOR MORE INFO.
Tips On Traveling With Diabetes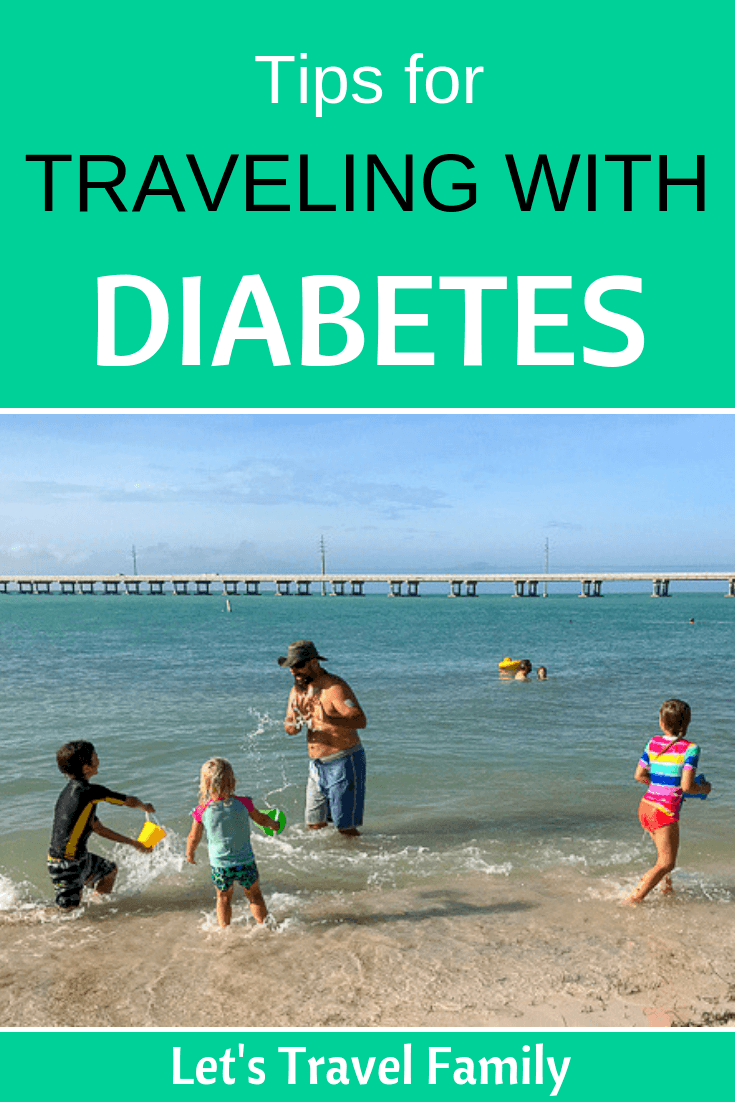 Getting and Storing Insulin
In my experience of full time travel, getting insulin and storing insulin have not been that difficult.
Utilizing Walgreens and CVS have been easy enough as they allow you to transfer your Rx between locations and the turnaround time is usually hours. As we have traveled across states, we pick up my prescriptions at different pharmacies as needed.
As far as storing insulin, our RV has a refrigerator that works on both electricity and propane. This means that even if we're unhooked and traveling, or boondocking in a National Forest, I never have to worry about my insulin getting too warm.
I've been living with Type 1 Diabetes for 15 years now and while I use insulin, I do not use a pump. If you are a pumper these tips can still help, you just need to take into account how to get your supplies while on the road .
How To Keep Insulin Cool
You may wonder how to travel with insulin that needs to be refrigerated when you may not have access to a refrigerator. I recommend checking out the evaporative cooling packs.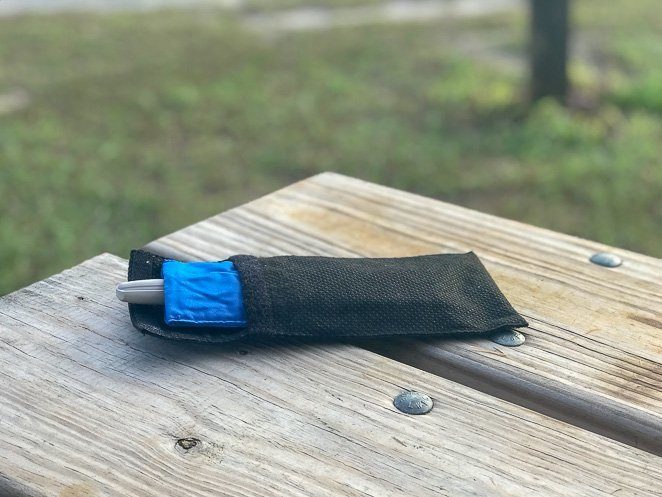 There is a time when we are away from refrigeration that I take advantage of evaporative cooling packs. They could also help when you are staying in hotels, bed and breakfasts, or cabins without refrigeration.
They work by soaking the liner in water and as the water evaporates it keeps the pack cool. I have used this both when doing extended day-trips into the wilderness or even during air travel.
These packs work great for up to 48 hours. They then require re-wetting the liner to keep the temperature of your meds within a safe range. You can also take them outside in up to 100 degree weather while the temperature of your insulin stays well below 78 degrees.
How to Travel with Insulin on an Airplane
I have traveled all over the US and to Europe with my insulin and have never had an issue with security checkpoints. That's not to say there isn't an airport security checkpoint somewhere in the world that might question you, I just have never run into it myself.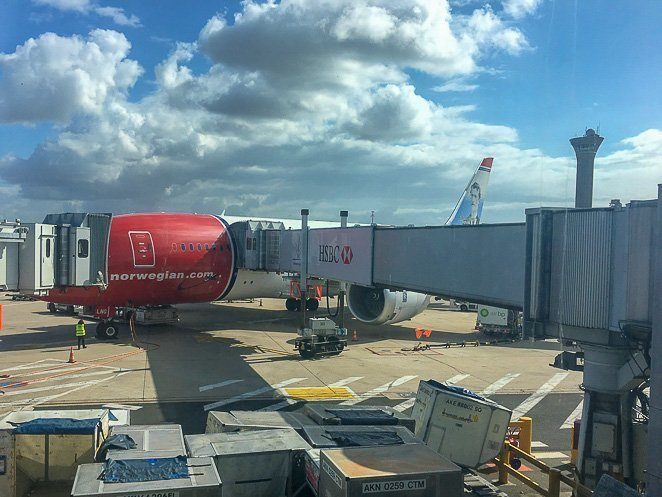 One way to overcome any worry about this is to have your primary care physician write you a Rx that they are treating you for Type 1 Diabetes or even Type 2 Diabetes with insulin. That way if you are ever questioned, just take out your note to confirm that you are required to administer the drugs you are carrying.
Be sure to store your insulin in your evaporative cooling wallet and keep it with you in your carryon.
If you have extra diabetes supplies such as pen needles, syringes, test strips, and lancets that you will not need for a few days, you can put those in your checked luggage. One thing to watch out for is that certain destination countries that could have limits on how much insulin or prescriptions you bring in.
So make sure to check with the customs agency of your destination country before traveling.
Tips On Diabetic Living And Travel
Aside from the typical treatment of diabetes with insulin, something else that must be maintained is ones physical health. If you already have a routine you follow to get physical activity such as walking, cycling, weights, etc., then that can still be maintained while on the road.
Exercise While Traveling
As a cyclist I have found it a little harder to maintain my level of endurance riding, but as with anything new like traveling, there are some compromises.
We have visited some places that were great for long rides, such as Grand Teton National Park or Avila Beach California, while other places were not so friendly to cycling such as 2 hours outside of LA in the desert country.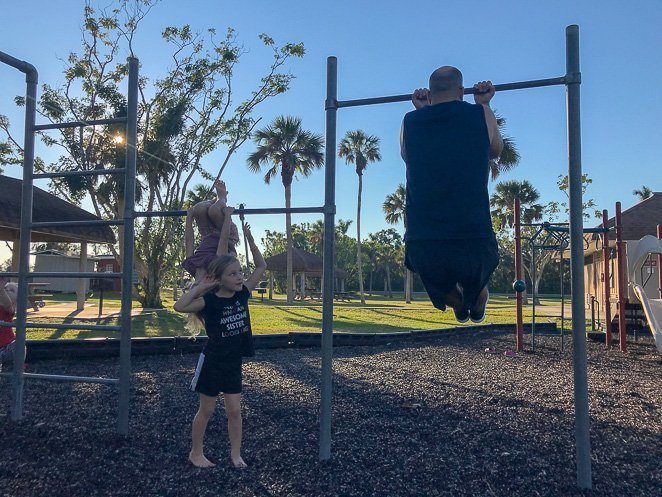 One thing that you can find at most campgrounds in the United States is a pool. And while they're not all Olympic-style lap pools, being able to get a good swim in just takes time and planning—such as not going at the height of the hot sunny days where the pools are filled with kids.
Yet, swimming and playing with your kids in the pool is an exercise of itself. Our family always enjoys splashing around and making memories in fun campground pools.
Other options could include local recreation facilities or even national chains of gyms such as Planet Fitness and others.
Diabetic Diet While Traveling
Another component of treating diabetes includes your diet. Being able to locate fresh and local options is not always guaranteed but it's just a matter of being creative.
There may be times when you're in or near a major metro area so you have options such as Trader Joe's, Whole Foods, or local co-ops. Other times you may find yourself in a literal food desert where there is nothing but a local market or fruit stand.
Don't fret, you can still find great food options, it just takes time and planning.
Or finding easy recipes like this keto-mug bread that's low in carbs and high in protein.
With storage being at a premium in an RV like ours we cannot stock up on items at Costco to fill the pantry and chest freezer with.
There are RV options where you can get a large amount of storage and even room for a chest freezer, but we chose to be nimble over having all the creature comforts as we did in a house.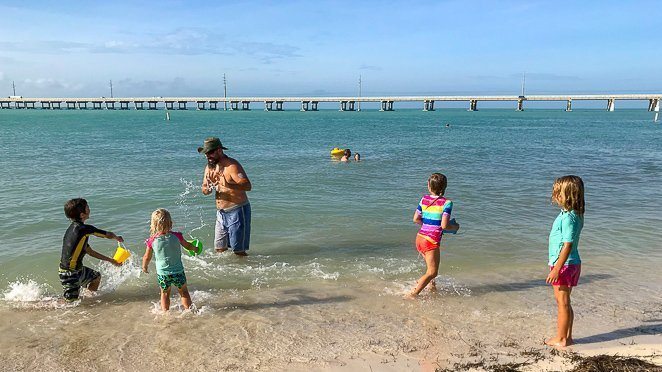 Changing your diet to include more fresh fruits and vegetables along with grains such as rice and beans can help along the way with planning your grocery trips and being able to dry camp or boondock more often.
Due to our RV choice another limitation is not having a very good oven. It's more of a burning mechanism. So our prior go-to meal choices had to be changed to accommodate that.
Our instant pot has gotten a lot of use while traveling in an RV. From beans to chili and soups, to hard boiled eggs or corn on the cob, it's been a fantastic investment.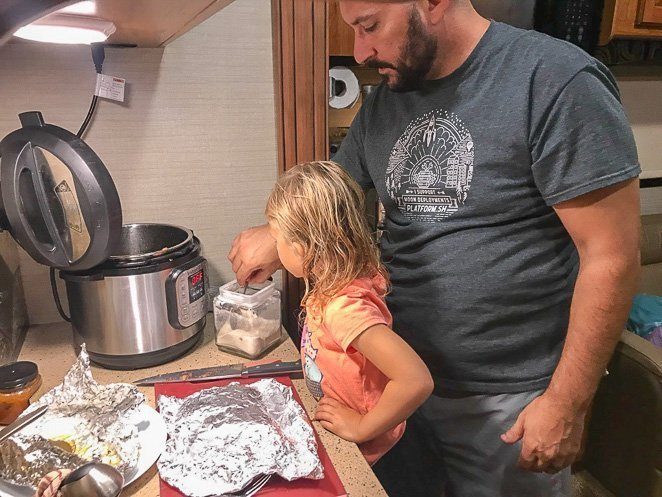 But again, it's more about looking at the whole picture: being able to dry camp in the woods outside of the Grand Canyon or camping in Glacier National Park might be a good trade off for not having a residential convection oven and refrigerator, as size and weight restrictions come into play.
More Tips For Diabetic Living and Traveling with Diabetes
Going back through the 3 areas of treatment—medication, exercise, and diet—these are all manageable while traveling full-time as we do.
One main thing to remember is that there are compromises that are required but they are not that bad in the grand scheme of things. While your friendly local pharmacist won't be filling your prescription, you can still get your medications from any of the national chains without much hassle at all.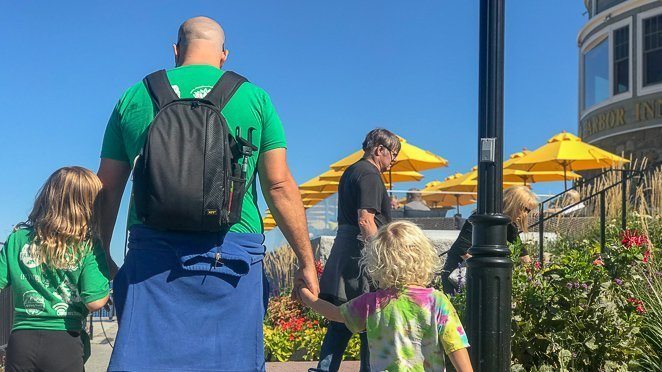 If your health insurance requires mail-order 90-day supplies, the majority of private campgrounds have no issue accepting packages so that is always an option as well. Just be sure to call ahead and check with the campground.
Exercise will change a bit such as if you're used to long cycling rides or working out at the local gym. Know that you don't have to stop just because you're on the road, it just changes things a little.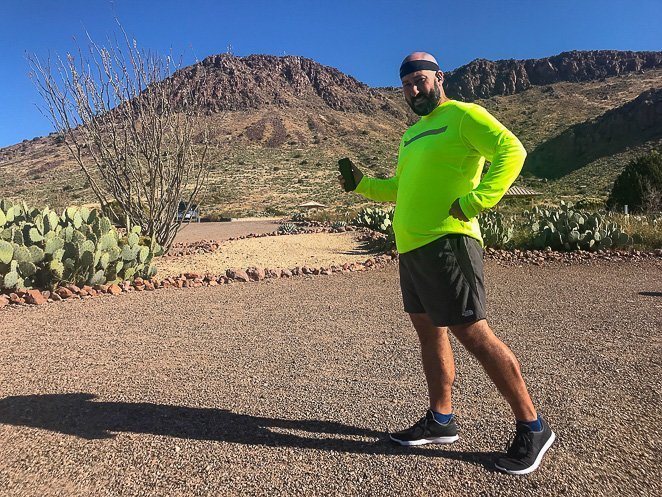 Being able to go for a ride on the Going To The Sun Road in Glacier National Park is one huge reason to bring your bike on a traveling adventure. Or you could get yourself some body-weight workout gear such as a pull-up bar to continue maintaining your health.
And finally, diet can be the most challenging while traveling with diabetes. It takes some additional planning and compromise, but you can do it.
Instead of having a freezer full of pre-made frozen meals, it might be time to bust out the recipe book and learn how to cook with an Instant Pot. This by far has been our favorite investment.
Being able to slow cook, pressure cook, steam, and sauté has opened up choices for meals we want to make and that the kids will actually eat.Whether you want to travel full time or take a vacation with your kids, do not let Diabetes hold you back.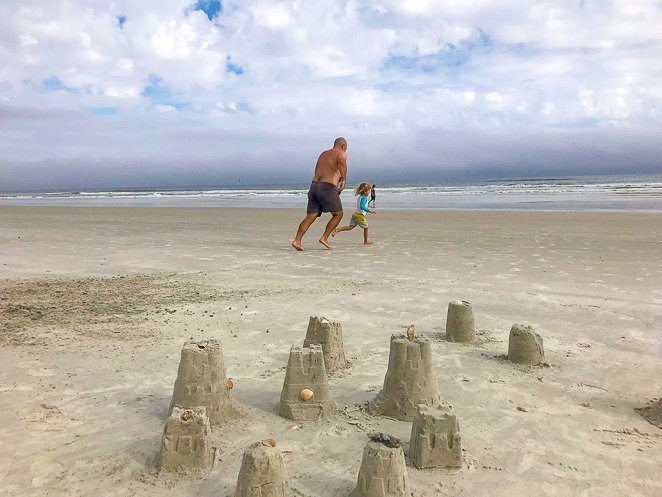 Enjoy your travels. Whether they be a long weekend, an international flight, or doing the crazy thing we did and go full-time RVing. Don't ever let your chronic illness be an excuse for missing out on what our planet has to offer.
Traveling with diabetes is possible and doable!
Let's Travel Family is a participant in the Amazon Services LLC Associates Program, an affiliate advertising program designed to provide a means for sites to earn advertising fees by advertising and linking to amazon.com, amazon.co.uk, amazon.ca. Amazon and the Amazon logo are trademarks of Amazon.com, Inc. or its affiliates.