Everything now can be found on the internet, including RV living. For us, watching RV youtube channels helped up with kickstarting our RV journey when we started.
It can be pretty hard to start a new RV lifestyle that has a stark difference from your previous one. Where do I start? What will we need? These kinds of questions will go over and over in your head.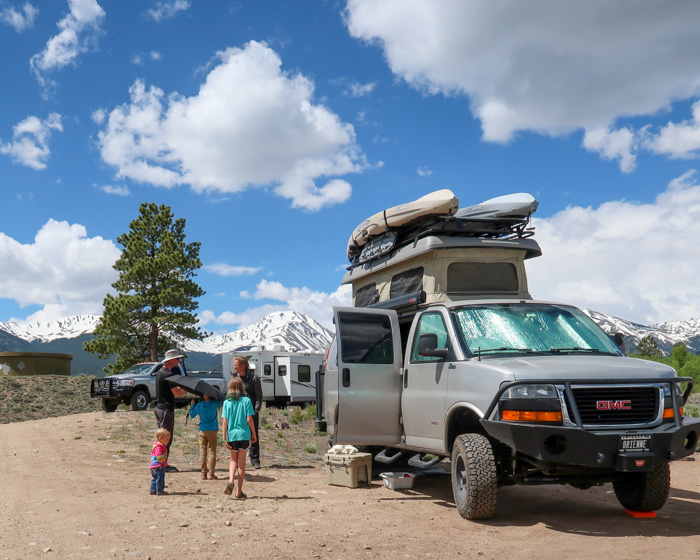 I get many emails and DMs on Instagram and Facebook asking for help from families wondering if they are crazy to think about full-time RV living and where to start.
Well, if you're looking for tactical information about how to start living in an RV full-time, then click here to download our RV Living Budget checklist and get onto our email list quickly, because we have an ebook that is about to come out and I want to make sure that you are the first to hear about it once it does.
This book is intended to help anyone who is interested in launching into RV living, yet I did include a few chapters specific to families to help you prepare for RVing with kids and home education options.
​Now, if you're also looking for videos of people who live this life so that you can see the behind the scenes of RV living, then keep on reading.
There are many RV youtubers who share their experiences and tips of their full time RV life through vlogs and videos on Youtube!
From how they prepared their motorhome or RV to how they maintained a minimalist lifestyle, you can get so many tips by watching videos that are usually less than 30 minutes long.
So if you're an RVing beginner who is struggling to, well, begin, or you're just running out of ideas and things to do, here's a list of our top RV youtube channels for RV living that you should check out.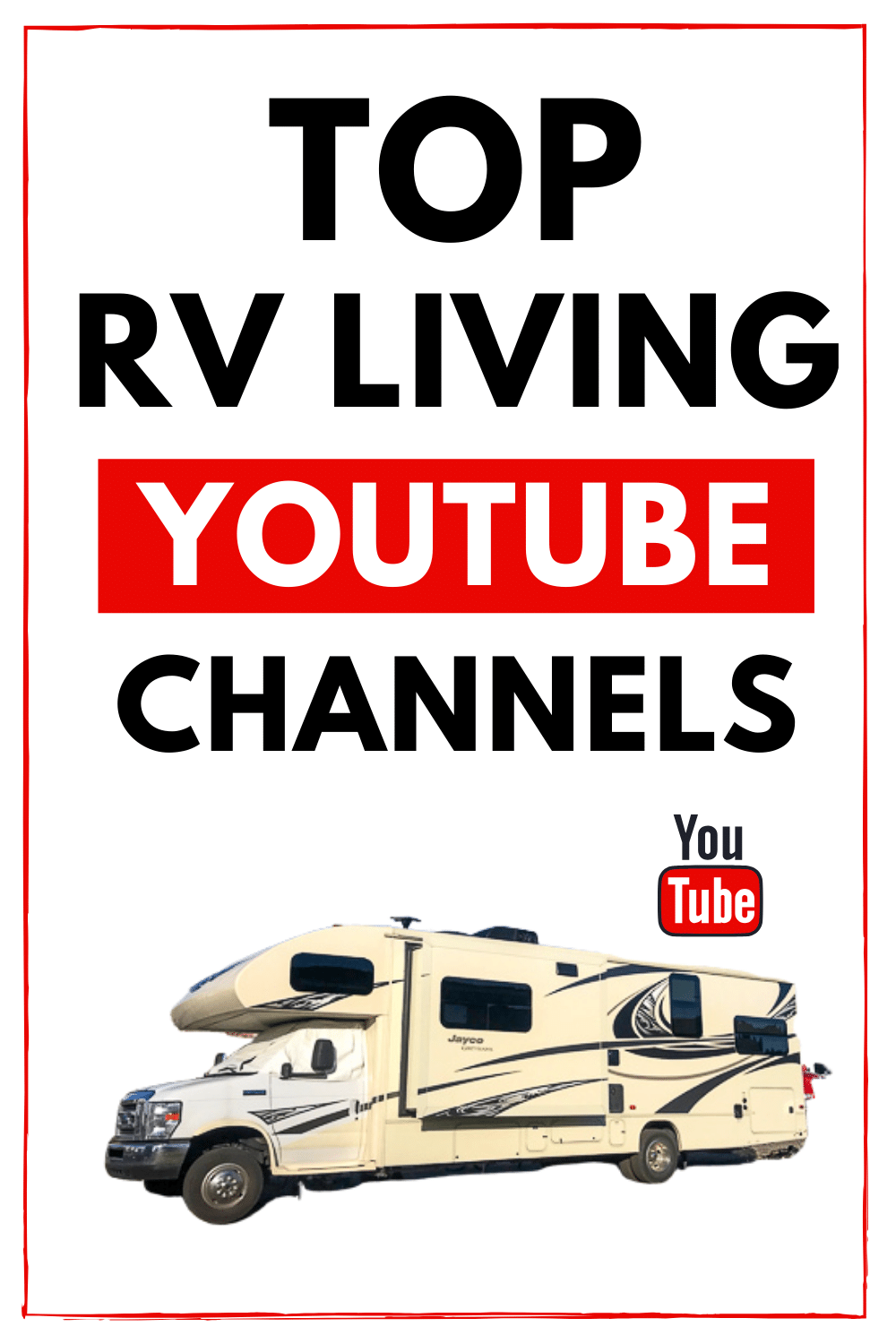 RV YouTube Channels for Families
1. Less Junk More Journey
From boondocking to family life while on the road, Less Junk More Journey takes on everything that you need to know about RVing.
Their RV youtube channel has been around for 5 years so there's so much to learn from them.
Nathan and Marissa made it a point to document their experience from the early days of traveling to now, when they are already pros. Join them in their 'continual struggle of letting go of clutter' while RV living with 2 kids.
When we first launched into RV life back in 2017, this was the channel watched for inspiration and ideas. It was pretty exciting when we were able to meet their family at a rally about 1 year into our travels too.
129k subscribers
26,437,484 views
2. Loftis Party of Six – weROAM
​Just like us, the Loftis Party of Six team is a traveling family with 4 kids. They just started with this lifestyle in 2018 so most of their content is a good reference for beginners.
It is their mission to 'bring hope, laughter, inspiration, freedom, love, and faith' to those who follow their journey. They're also very willing to share their ups and downs and why's and how's of RVing through their videos.
Right now, they're onto building an off-grid cabin which you can see in their latest videos. They also have a lot of Youtube videos about their own RV maintenance, fixing, and repairing RVs which can be helpful.
44.1K subscribers
3,893,276 views
3. Knorpp and South
​Knorpp and South features a large RV living family and their RV travel lifestyle, homeschooling, crafting, and grocery shopping adventures.
​There's SO much to learn from them because 1. They have many kids of varying ages so there goes the parenting tips and 2. They actually started out as a family channel before transitioning as an RV living channel and even world traveling.
​Their videos are absolutely fun to watch especially when it features the kids enjoying whatever they're doing, may it be spending a day in a museum or going to the doctor.
​They also have videos on the destinations they've been to. The great thing about this channel is that their videos tend to be super casual and easy to watch.
254K subscribers
48,104,356 views
4. Five2Go
​Are you still deciding on what type of RV or motorhome to use? Or are you looking for an upgrade for your previous one? Check out Five2Go's channel and see their reviews on different RVs and motorhomes.
​From RV tips to their daily life, there's so much to learn from this channel. We love how they focus a little on the technical aspects of RVing like vehicle reviews and set-up tutorials. They have the occasional state park videos as well.
​Despite being a fairly new channel, they have a new episode every week so you'll be supplied with good content consistently.
30.6K subscribers
4,138,685 views
5. RV Odd Couple
​Another fairly new channel is the RV Odd Couple BUT we strongly recommend them for beginners because they really made great videos documenting their transition to RV living!
​Traveling with a toddler and their dog, RV Odd Couple is well-versed on newbie know-hows which they learned from their mistakes (everyone makes mistakes as newbies, no problem!) and they aim to help their viewers by documenting it.
Their goal is 'to provide you with valuable travel tips and tricks, RV travel basics, and motorhome beginners tips' and we think they're doing great in fulfilling these goals.
We love how some of their videos are very personal (which we don't get much from the media) like that one video about overcoming the time when they're on the brink of divorce by RV travel. It's refreshing to see some very honest content and we can't wait to see more from them.
71.7K subscribers
5,456,465 views
​RV Channels for Couples
1. RV Love
Mark and Julie with RV Love have a great YouTube channel with so much information. They not only give you tips and tricks to full time RV living, but they also wrote a book and created an RV living course.
45K subscribers
6,150,599 views
2. Keep Your Daydream
Keep Your Daydream is another very popular and fun RV living Youtube channel to watch. They lean more on the side of traveling vlogs, but with many great tips too. They have organized seasons where each season shows their experiences in one area.
​If you're dreaming of going worldwide with your travels someday, thair channel makes for a good reference. Especially if you're interested in the places they've been (since you'll get tips on where to go and things to do).
269K subscribers
32,654,051 views
3. Living Big In A Tiny House
​Living Big In A Tiny House is not exactly RV-focused but it's very helpful especially to those who are just starting out. We all know how hard it is to have to fit all your everyday needs in a vehicle or two but it's necessary in this lifestyle. So this can be a great channel to turn to for tips.
Get some ideas from Bryce who makes videos about tiny houses. You can get inspiration on how to arrange your stuff in the best way possible since space is limited in an RV.
The channel also features eco-friendly living which is a huge plus!
3.12M subscribers
396,409,788 views
4. LivinLite.net
The couple Erik and Kala are full time RVers who provide great content through LivinLite.net. They have a nomadic lifestyle and they work from the road.
We love how their channel is very organized. Look at their playlists, it's all categorized there.
They have more videos dedicated to set-up tips and stuff about the mechanical technicalities in RVing (like the showers, flush, cooktop) repairs, destinations which can be very helpful to their subscribers
31.5K subscribers
3,507,122 views
5. Getaway Couple
​Traveling around in their fifth wheel or truck camper, learn about the RVing basics with the Getaway Couple — Rae and Jason.
​Learning from experience, they want to share their knowledge through vlogs about RV tips and tricks, best places to visit in the US, reviews about RV necessities, how to earn while on the road, and more!
​They have this playlist called Fireside Chats where they talk about the topics that their subscribers are curious about and answer some of their questions.
​It's great to see a channel like this where they really make an effort to have a connection with their audience so we feel like it's worth the subscription.
37.1K subscribers
3,796,411 views
6. Mortons on the Move
Tom and Caitlin with Mortons on the Move have a great YouTube channel with so many great tips for RVers and travelers. They are a full-time traveling couple who share some tactical information.
Recently, they took a trip to Alaska and have an entire season of videos that they shared.
67 K Subscribers9,164,569 Views
7. Drivin' and Vibin'
Kyle and Olivia from Drivin' and Vibin' have been traveling full-time in their RV since 2015. They are another great resource for RV living tips including some great boondocking ideas.
79 K Subscribers8,911,939 Views
​YouTube Can Be Helpful
Sometimes it's hard to understand the tips or set-up tutorials we read online, or we just want to feel a better connection to the people giving us those tips.
That's where videos come in. They seem more personal and easier to understand, so it's really great that more and more RVers are using Youtube as their platform.
​Tony and I started Let's Travel Family's YouTube channel a few years ago with the goal to help inspire families to live their lives now, not waiting for some day down the road.
On our YouTube channel we share tips about RV living, traveling with kids, and some behind the scenes of what life is like traveling full-time in an RV.
We also shared our journey and transition from RV living to full-time world traveling with four kids, while taking our viewers with us as we traveled to Southeast Asia for 5 months!
​Click here to check out Let's Travel Family's youtube channel.