Just as you would want to make sure your car or RV was insured, it's essential that you also carry the best campervan insurance for your van. That said, there is a lot to know when shopping for insurance for campervans to ensure you have the proper coverage. This can be confusing and overwhelming, and those who don't want to dive down that rabbit hole often end up with inadequate coverage.
The good news? We're here to help. In this article, I will explain everything you need to know before buying insurance for camper van vehicles. You'll learn that you can get insurance for DIY camper van conversions, which you may appreciate if you plan to take out your van as an RV. With this information, you will be able to navigate the campervan insurance shopping experience confidently and finish knowing you got the best camper van insurance for you and your camper van needs.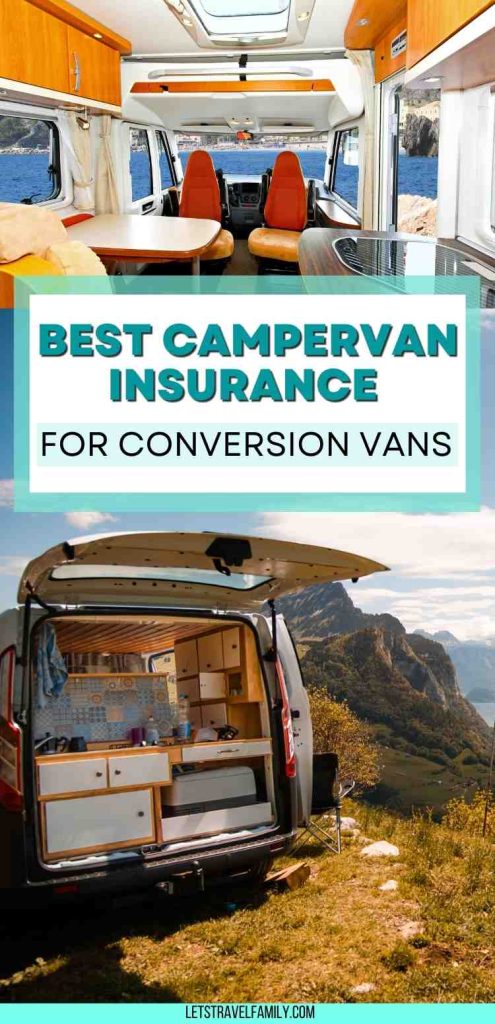 THIS ARTICLE MAY CONTAIN COMPENSATED LINKS. PLEASE READ OUR DISCLAIMER FOR MORE INFO.
What Your Campervan Insurance Should Include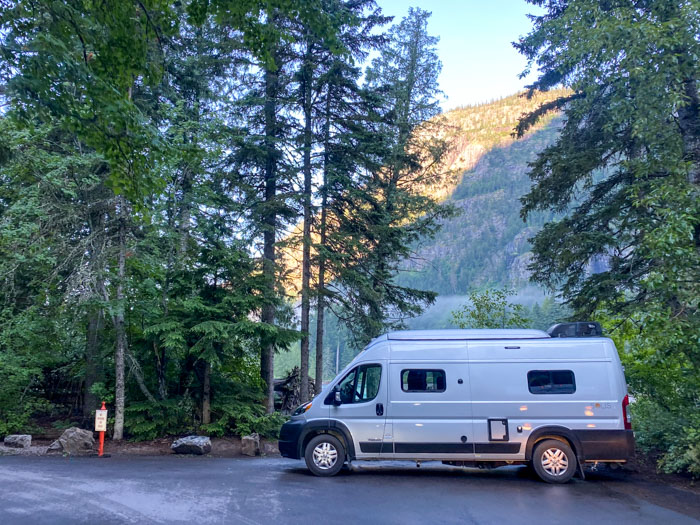 First, let's talk briefly about what you might expect from a campervan insurance policy. The coverages listed below are options that we think all camper van insurance policies should have, but that doesn't necessarily mean all of these things will be included with all policies. It's up to you to make sure you are getting all of the RV insurance coverage you need.
Don't have time to read the full post? Click here to see our top pick for campervan insurance!
Liability Insurance
Liability insurance is a must-have for your class B motorhome, which is what a DIY camper van build is considered. In fact, it's illegal to drive without liability insurance in most states. Such insurance should include bodily injury liability and property damage liability.
That said, these coverages only cover damage you cause to others; they do not protect your van, nor do they protect you if you get hurt. That's where the options further below will come into play.
Comprehensive and Collision Insurance
Comprehensive insurance ("comp") covers vandalism, hail damage, theft, and other damages that might occur while the RV is sitting still. Full time RV owners will appreciate having this. Meanwhile, collision insurance covers your van should you be at fault when an accident occurs.
We highly recommend having comp and collision coverage in addition to liability insurance if you're considering living the van life experience in any type of camper van.
More Options For the Best Insurance on Campervans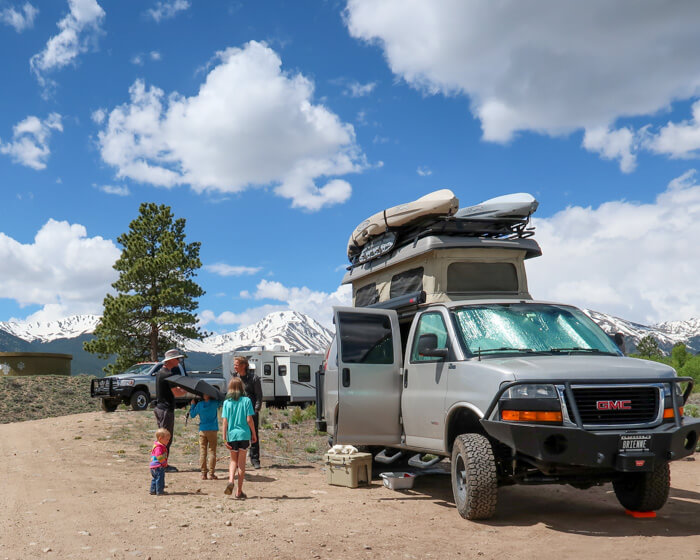 Having a policy that offers liability coverage, comprehensive, and collision insurance is great. That said, many van owners will want even more add-on options.
Some common van life insurance options include:
Medical expenses coverage
Uninsured/underinsured motorist coverage
Roadside assistance
Vacation liability
Non-deductible glass coverage
Sound system coverage
Use this list as a starting point for deciding which coverages you need to be included with your conversion van insurance so you can go into the shopping process knowing what you're looking for.
Finding the Best Campervan Insurance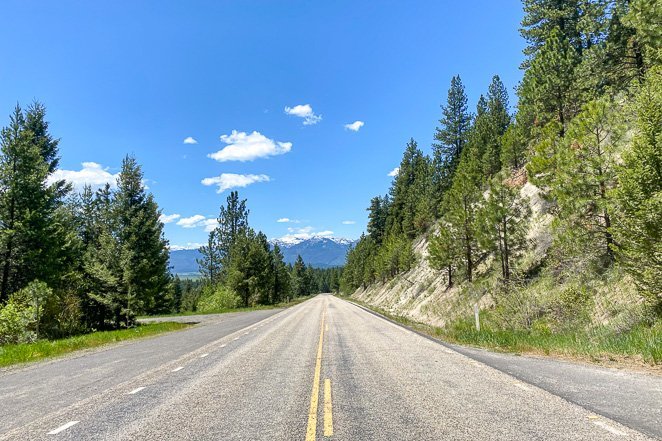 Now that you understand what you should be looking for in an RV insurance company policy, the next thing you are probably wondering is where to find the best campervan insurance. Where can you find a policy that will include all of the coverages mentioned above at a reasonable price, and cover a modified sprinter van or other types of DIY conversion vans?
Honestly, there are a few different insurance companies that would cover a factory-made class B camper van quite nicely. That said, there are not very many insurance companies that will cover a converted van with an RV insurance policy. This is especially true if your van happens to be a DIY build. However, there is one company that does totally cover converted vans and factory-built campervans alike. Enter Roamly.
Roamly is, in our opinion, the best camper van insurance (and the best RV insurance in general). While many insurance companies only offer custom RV insurance in the form of regular vehicle insurance, this company offers converted van insurance and bus conversion insurance options that treat your vehicles just like traditional RVs. This ensures the coverage extends beyond what a typical vehicle policy offers and makes it an ideal way of insuring converted van campers.
Of course, their options for factory-made class B motorhomes are also absolutely fantastic and won't leave you wanting for anything!
Related Post: Find the Best Campervan Accessories
Things to Know about Campervan Conversion Insurance
Yes, Roamly does offer campervan conversion insurance and is the best camper van insurance on the market as far as we're concerned. That said, you will want to do a bit more than pick a Roamly plan to ensure you're taken care of. In addition to buying good van conversion insurance through Roamly, we also recommend doing the following:
Save Receipts
A custom-built campervan is worth more than just a van. Unfortunately, the true value of such a vehicle can be tough to gauge. For this reason, it's a good idea to hold onto all the receipts from your build. This will help your insurance company get a better idea of the actual value of your van after all upgrades.
Snap Photos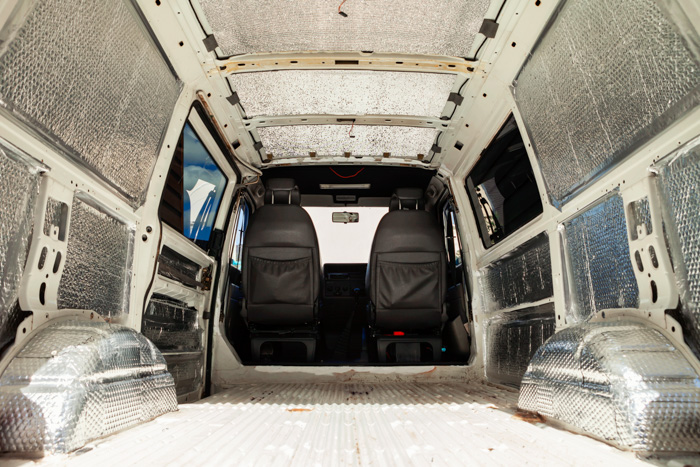 Receipts are great, but you can take extra steps to ensure you're fully insured by taking detailed photos of every upgrade you install in your custom RV build. A detailed walkthrough video can also be super helpful.
Retitle the Van
It is also a good idea—and in many cases, a requirement—to retitle your van. This tells the DMV that the van is no longer just a passenger vehicle but a campervan or RV, and makes it easier to find custom van insurance.
Insurance for Renting Your Van
Another thing to consider when insuring a camper van? Whether or not you plan to rent the vehicle out to someone else. Building or buying awesome campervans and then renting them out has become very popular lately. This makes perfect sense; after all, we can't all use our van all the time, and what better way to share the beauty of vanlife with others than through the rental market?
Unfortunately, just as it can be hard to find good modified van insurance, it's nearly impossible to find insurance for campervan rentals. We aren't referring to insuring the van while it's out with renters, as this coverage can be found through peer-to-peer rental platforms such as Outdoorsy. Instead, we're talking about insuring the van when the owner is using it.
You see, the vast majority of Class B motorhome insurance companies have a "commercial use restriction" written into their personal policies. This prevents policy holders from renting out their vans, and those who do choose to rent a van out while holding such a policy could end up with claims that are denied or canceled insurance.
Many believe the only solution is super-expensive commercial insurance, but this isn't the case. Once again, Roamly RV insurance swoops in to save the day here. They offer personal policies that will cover van owners even if they decide to rent out their tiny home-on-wheels. This is just another reason we feel Roamly offers the best insurance for van conversion campers (as well as any other type of RV).
Related post: Outdoorsy vs RVshare – Which is best?
Saving on Your Campervan Insurance
Another reason we highly recommend going with Roamly insurance for your RV conversion insurance is their prices. Many Roamly reviews specifically mention how much the customer saves by switching to the company. Once you see a quote from the company, as well as the long list of discounts they offer, you're sure to be keen to join those reviewers.
The base premiums for Roamly vanlife insurance policies are competitive with those of discount companies such as Geico and Progressive, and quite a bit lower than the rates of other companies. On top of that, there are the discounts mentioned below.
These discounts include:
Homeowner discount
Continuous insurance discount
Early Bird discount
Military discount
Outdoorsy RV owner discount
GPS owner discount
Discounts through RV clubs
…and more
There you have it, everything you need to know about camper vans and van conversion insurance, as well as the best insurance for vanlife. We encourage you to read some Roamly insurance reviews to learn more about the company, and then grab a van life campervan insurance policy that is right for you so you can hit the road in your van!
Do you know someone who is wanting to live the van life? Check our list of the best van life gifts or our list of the best campervan accessories.