If you plan to visit Grand Teton National Park, then you should check out these 25 things to do in Jackson Hole Wyoming, too!
For some background information, Jackson Hole refers to both the City of Jackson AND Teton Village just outside of Grand Teton National Park.
After we spent 2 weeks camping in Grand Teton National Park, we went to spend some time in Jackson Hole with my dad and his wife. You can also make a combined trip with Yellowstone National Park which is just 1-2 hours away!
The city of Jackson has a lot of things to offer and is a great spot when spending time with family, or if you just want a weekend away with your friends. To guide you on your own trip, here are some of the best things to do in Jackson Hole Wyoming.
THIS ARTICLE MAY CONTAIN COMPENSATED LINKS. PLEASE READ OUR DISCLAIMER FOR MORE INFO.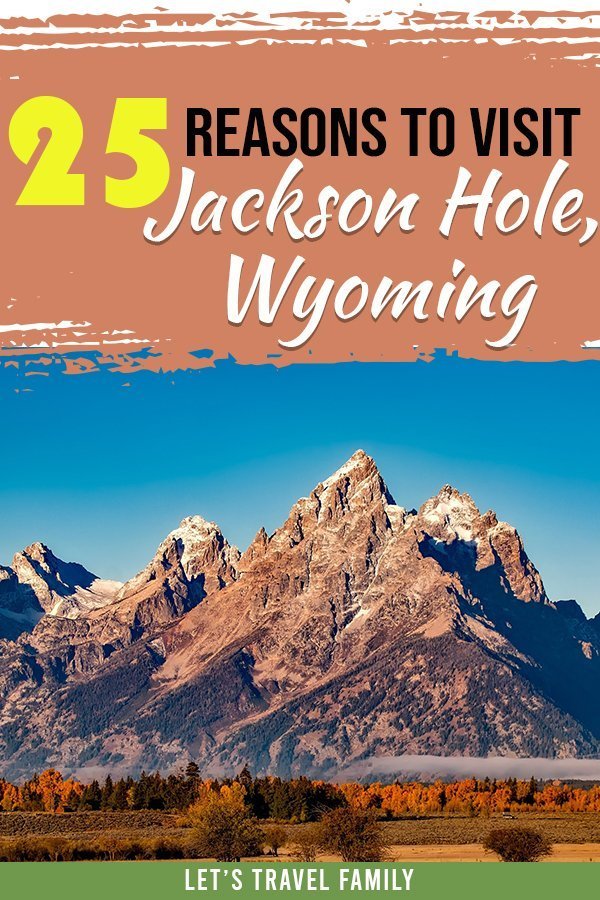 Best Things To Do In Jackson Hole
If you don't know which Jackson Hole attractions to visit, then keep reading. There are just so many things to do in Jackson WY that it's hard to plan out a concrete itinerary. At least it was for us, but I plan to help you here.
One thing to note is that it depends on the time of year you are visiting. Jackson is a great winter and summer destination. So read on to learn what to do in Jackson Hole Wyoming!
Are you planning your trip to Jackson, Wyoming last minute?
---
If you're traveling to Jackson Hole last minute, you want to ensure you have lodging booked ahead of time. Below are some of our top picks.
Best Hotels in Jackson Wyoming:
Wyoming Inn of Jackson Hole
49'er Inn and Suites
Alpine House Jackson
Schedule a professional photo shoot: with Flytographer, save $25 and use the code: letstravelfam
Things To Do In Jackson, Wyoming
1. Ride the Cowboy Coaster at Snow King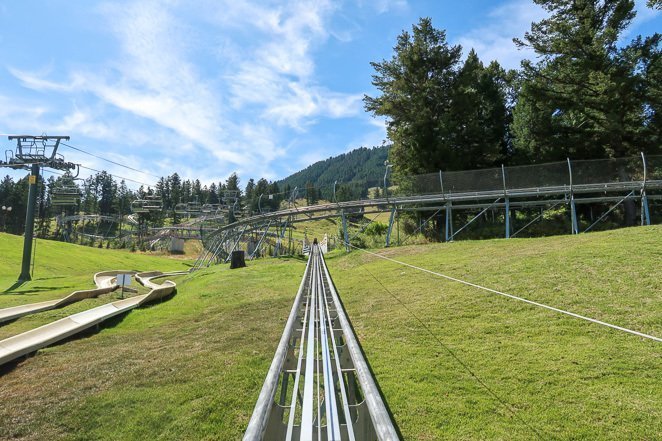 Ride the Cowboy Coaster at Snow King — twice! Honestly, it was one of the most fun experiences we had in Jackson Hole this summer. The kids begged to go a second time.
Other fun activities aside from skiing and riding the Cowboy Coaster at Snow King are the Maze, Alpine Slide, and mini golf.
2. Stagecoach Rides or Sleigh Rides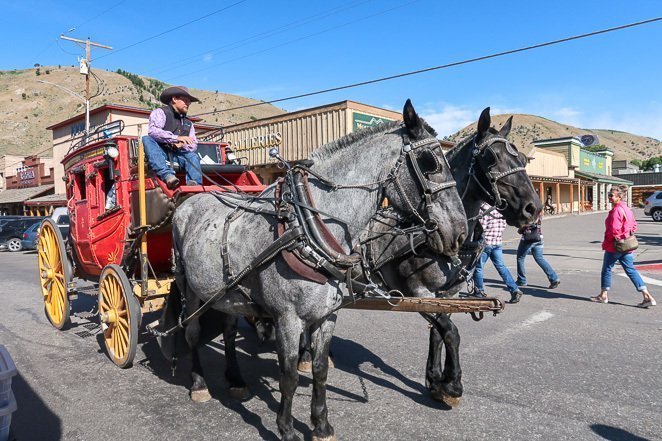 You know what's fun for all ages? Horse-drawn anything rides!
If you're visiting Jackson Hole during the summer months, then be sure to go on a Stagecoach Ride around Town Square to get a better view of downtown Jackson. They are open Memorial Day through Labor Day.
Now, if you're visiting Jackson during the winter, go on a sleigh ride!
Have a holiday-vibe getaway by riding the National Elk Refuge Sleigh Rides during the winter season. It's also a good opportunity to get close and interact with wildlife in their own habitat.
You can buy tickets from the Visitor Center north of the town square from December through April.
3. Celebrate the Old West Days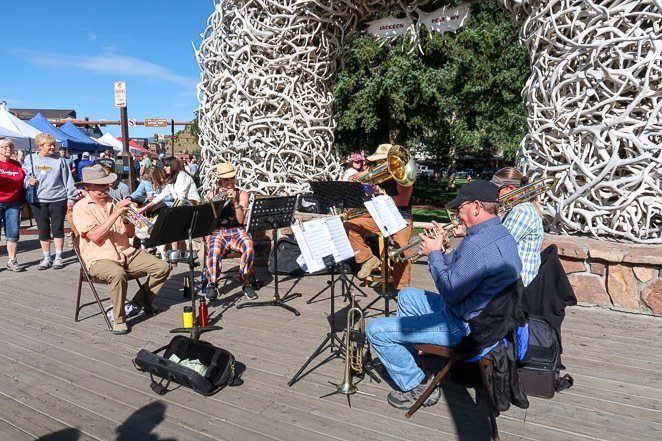 One of the annual events in Jackson Hole celebrates the Old West which people associate the city with. The festivities are held during the Memorial Day weekend.
This Jackson Hole Summer event features a themed parade, Jackson Hole shootout, the Mountain Man Rendezvous, and the Old West Brew Fest.
4. Snow Skiing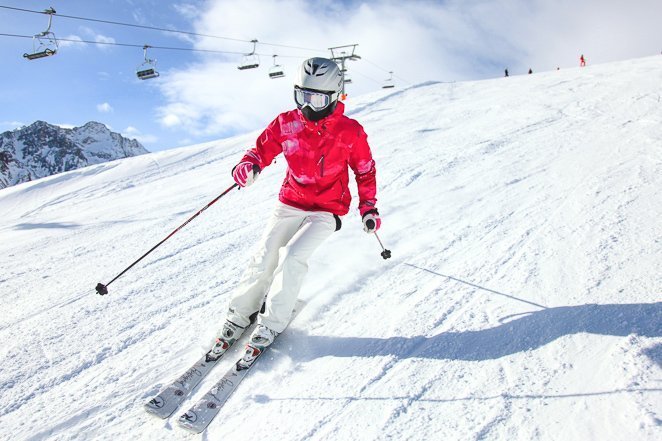 This area is nice to visit in ANY season, as I said earlier.
In winter, Jackson Hole is famous as an excellent skiing area with Jackson Hole Ski Resort and Snow King Resort with what is known as Town Hill. In summer, the base is turned into a community hub.
5. Visit Grand Teton National Park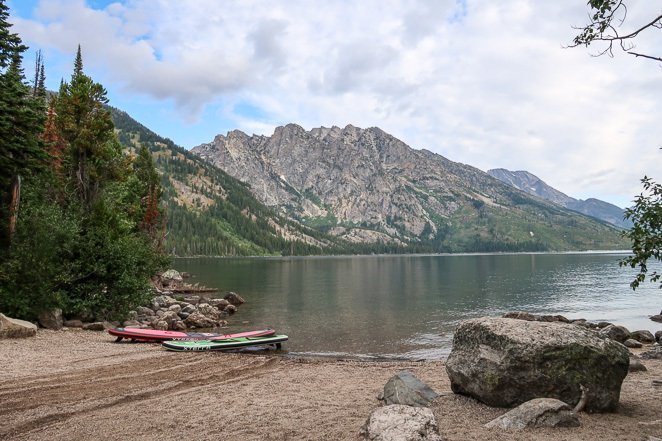 You can't visit Jackson, Wyoming without taking at least one afternoon to venture into Grand Teton National Park. You can start by going paddle boarding or kayaking on Jenny's Lake.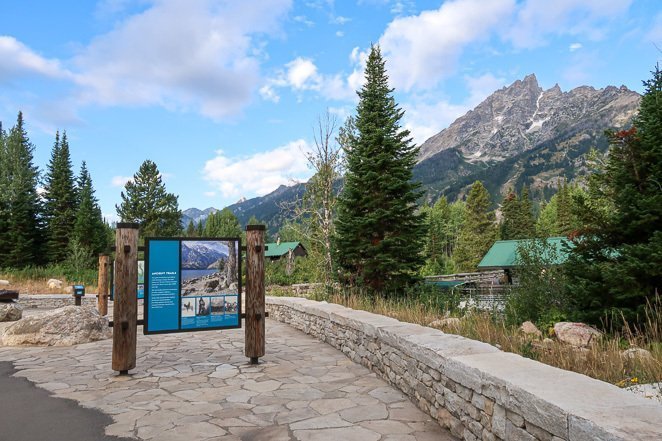 Then hike around Jenny's Lake on the Hidden Falls trail.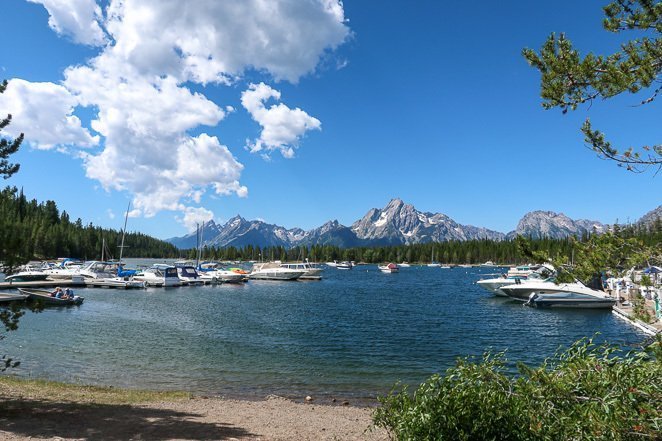 End your day in the park by visiting Colter Bay to watch the sunset, near the north side of the park.
Click here to read our detailed post all about the best things to do in Grand Teton National Park during your visit.
6. Visit the People's Market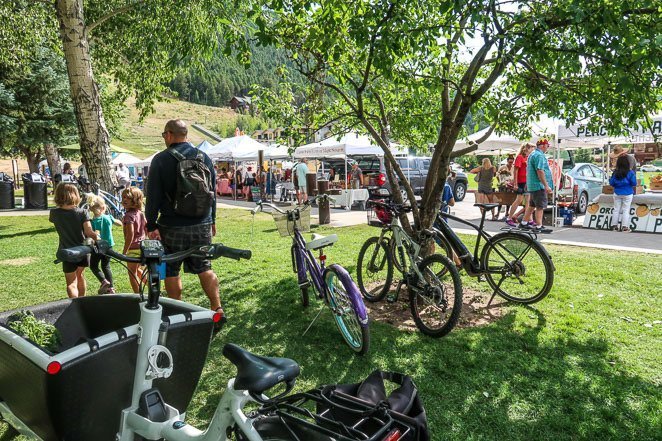 Enjoy the culture and interact with the locals by visiting the People's Market put on every Wednesday afternoon at the foot of Snow King. Find some local fruits and vegetables, and enjoy the music.
The market is not designed as a tourist spot but we enjoyed it, the kids more so because of the awesome playground next to it.
It's one of the best things to do in Jackson Hole in summer.
7. Go Rock Climbing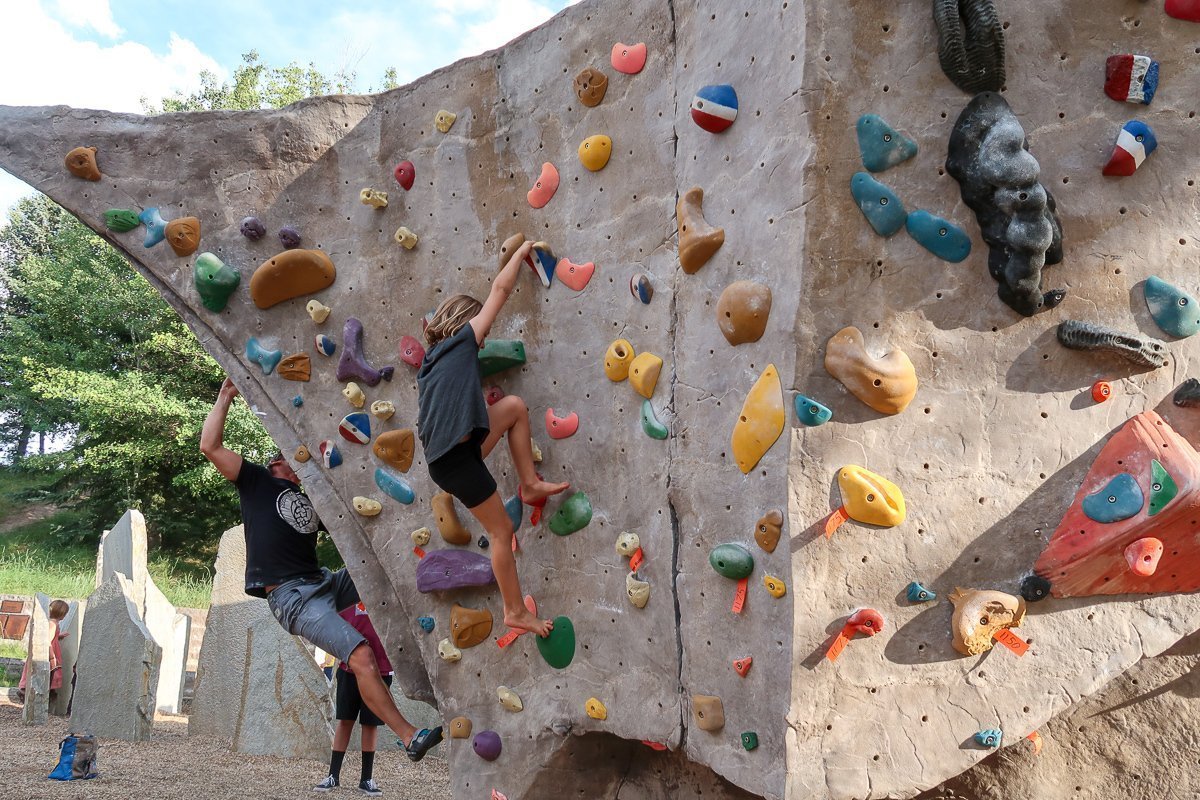 When we visited the People's Market, we grabbed some excellent grilled cheese and Indian dishes while the kids practiced their rock climbing skills at the playground.
You see, it's not just a playground. It's a bouldering wall where adults and children come each day to practice their rock climbing skills.
You can also do it on your own visit at the playground with other kids and adults!
8. Go Shopping!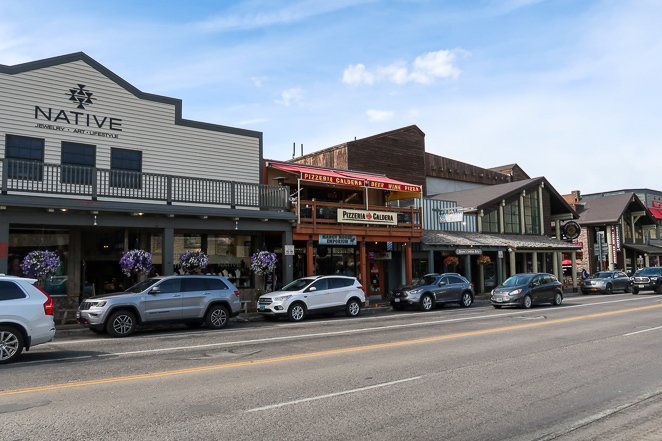 One way to describe the shopping aspect in Jackson Hole is that it's very unique. There are candy stores, stylish clothing stores, shops for outdoor gear, and toy stores.
If you have kids, be sure to grab a toy at Teton Kid's toy store!
You have a lot of options. Do you want to shop in Teton Village and get some of the best hiking clothes? Or you could look for fun souvenirs in downtown Jackson.
9. Eat Breakfast at The Bunnery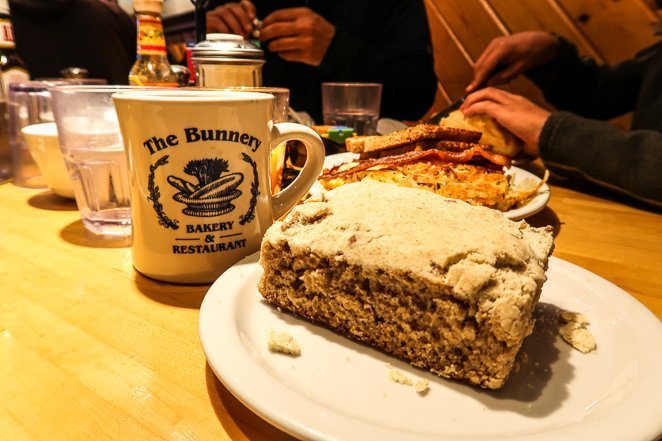 With a nice mix of bakery and restaurant, The Bunnery can serve some HUGE coffee cake.
It's a great place to eat breakfast that both adults and kids will appreciate. On a healthy diet? They also serve some fresh juice!
10. Eat lunch and grab a malt at Jackson Drug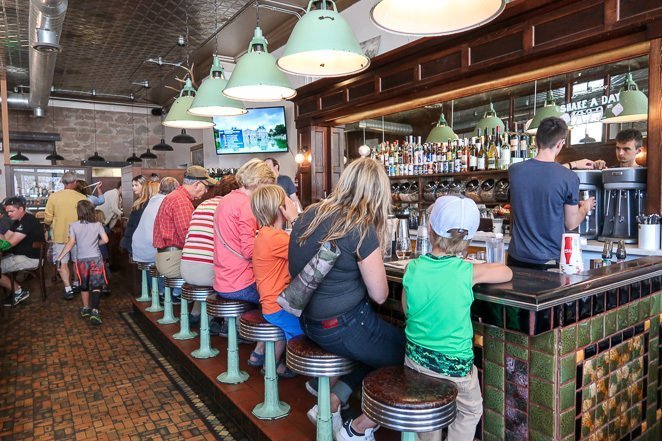 After walking around the area in the morning, it's nice to treat yourself to an old-fashioned malt for lunch, which is what we did in Jackson Drug, a great restaurant!
It's famous to both tourists and locals, and you'll know why once you get a taste of their ice cream and malts. I also loved their burger.
11. Try some BBQ at Big Hole BBQ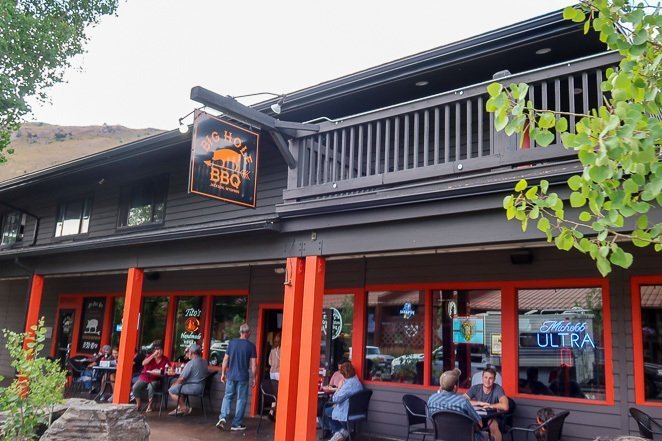 What's a vacation out West without BBQ?
That's why we went to Big Hole BBQ and stuffed ourselves with some good food. We loved the brisket!
12. Visit Teton Toys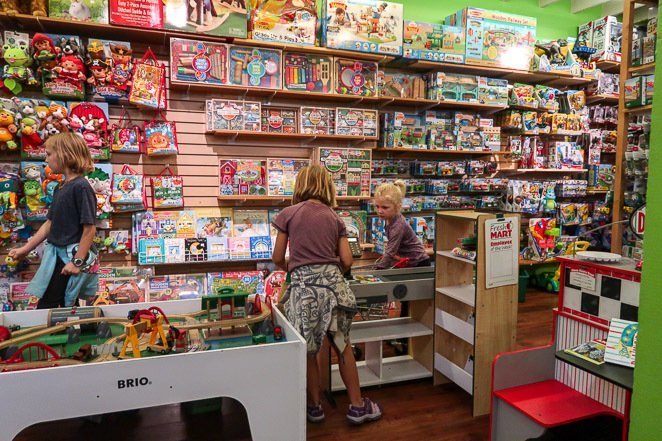 If you have kids with you on your trip, or maybe kids or grandkids at home, then take my recommendation and make a stop at Teton Toys.
This toy store is one of our favorites! It's located right in the heart of downtown Jackson across from Town Square, so you can't miss it.
13. Grab fixings for a picnic at Pearl Street Market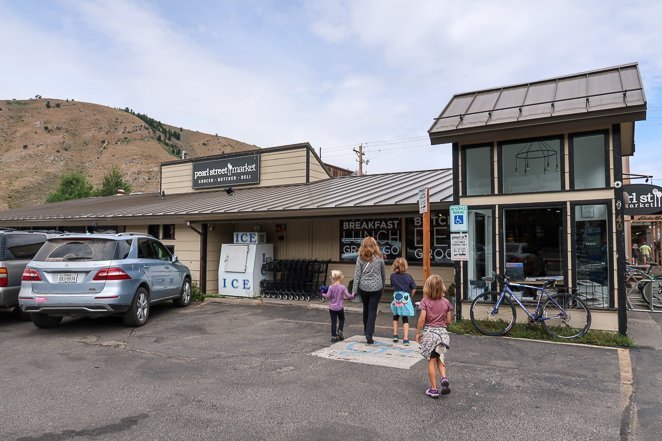 With their wide range of food options, you can always visit Pearl Street Market to buy some fixings for your family picnic.
You can either buy ready-made food, buy some fresh meat from the butcher section, or go all-out grocery shopping in their grocer!
14. Take a coffee to go at Jackson Hole Roasters Restaurant and Coffee House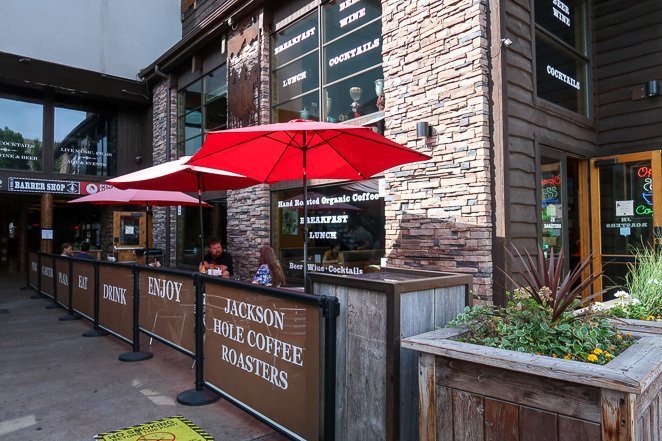 As a shop that's dedicated to serving some fine coffee, JH Roasters does not disappoint!
If coffee's not your go-to drink, you can buy juice, beer, wine, and cocktails here as well.
15. Visit the Teton County Library
We spent a few days visiting the Teton County Library where the internet was fast, which is important for digital nomads like us.
There was also a kid's playroom, and they even set out free snacks for the kids each afternoon. Honestly, it was a great place to relax as a family.
16. Visit the Farmer's Market on Saturday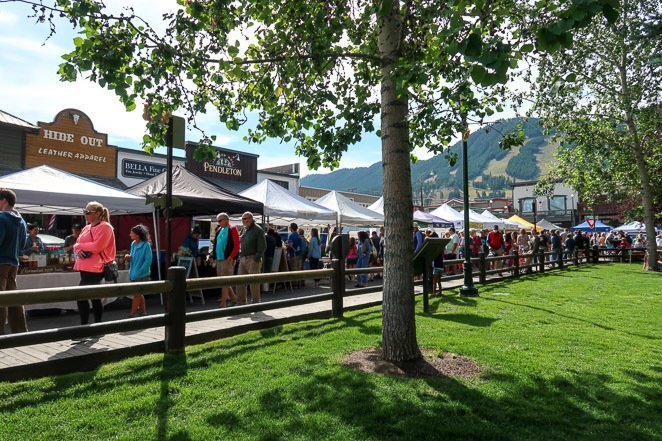 On Saturday mornings, during the summer from 8-12, there's a farmer's market on the square in downtown Jackson. We visited it two Saturdays in a row and loved the Cinnamon rolls and fresh Mango in a cup.
Arrive early to avoid the crowds as it does get very busy.
17. Grab Candy or Ice Cream
It's easy to keep kids energized during this trip, just get them some candy or ice cream. There are lots of shops all over the place, it won't be hard to find one matches your tastes.
An ice cream break works for us parents, too.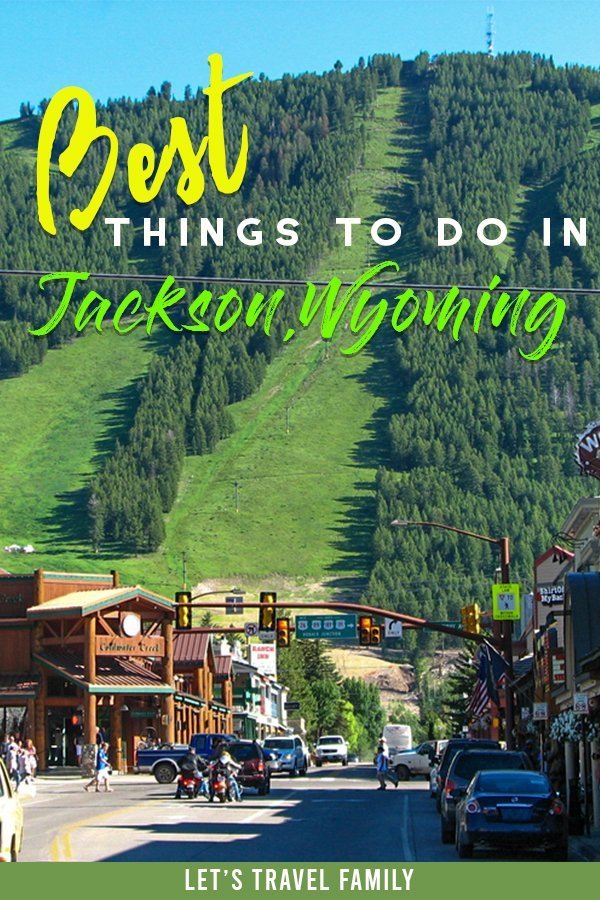 18. Play in the Hole Bowl
One of Jackson Hole's best hangout spots is the Hole Bowl. There's even a whole other blog that focuses on Hole Bowl!
Not only can you go bowling with your friends while catching up, they also serve food and drinks.
19. Go on a Winter Bike Tour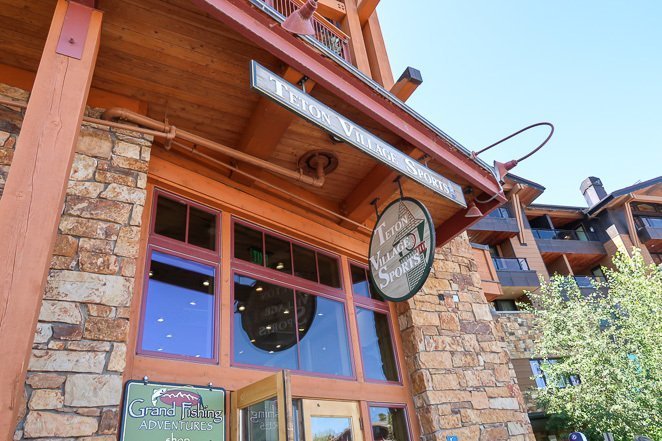 Go on a guided bike tour into Grand Teton National Park or the National Elk Refuge with Teton Mountain Bike Tours!
If you prefer going around on your own, you can also rent bikes from them. For more details on this fun activity, visit their page!
Teton Village – Things To See and Do
Just a 15-minute drive from downtown Jackson is Teton Village, at the foot of Jackson Hole Mountain Resort. We visited twice and loved the area.
Here are some of the best things to do in Teton Village.
20. Eat At The Mangy Moose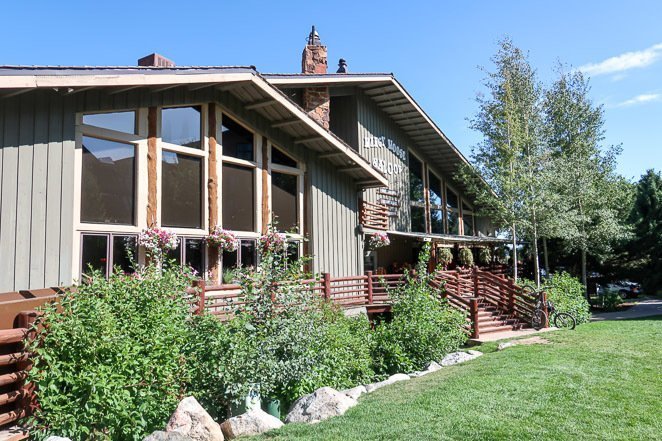 The Mangy Moose is a great restaurant for families! They even had a small kid's room for the kids to play in while we waited for our dinner.
21. Go on the FREE gondola tour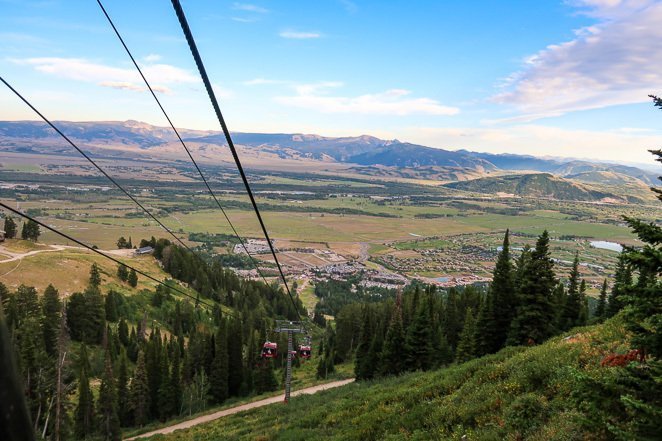 Every evening, there is a free gondola tour from 5 to 9 pm during the summer. Do note that the tour is not available on Mondays.
We are not sure if it will continue to be a free tour, but it was during our visit and we enjoyed it a lot!
On the gondola ride, we saw 2 moose on the way up! We decided not to eat at the restaurants up and went back down and ate at the Mangy Moose instead.
22. Take the tram up to 10,000+ feet
If you want to enjoy the view from 10,000 feet up the mountain, you can take the tram! This tram goes higher than the gondola ride and does have a fee associated with it.
23. Let the kids play at the playground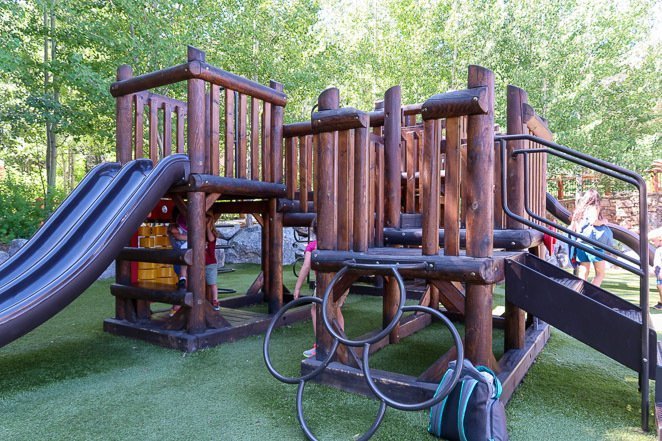 Teton has a lot of activities for kids that are visiting! We let the kids play at the playground and splash pad in Teton Village while Tony and I relaxed and enjoyed the green grass and beautiful mountain views. It's a small playground but our kids were huge fans.
24. Enjoy Music in the Park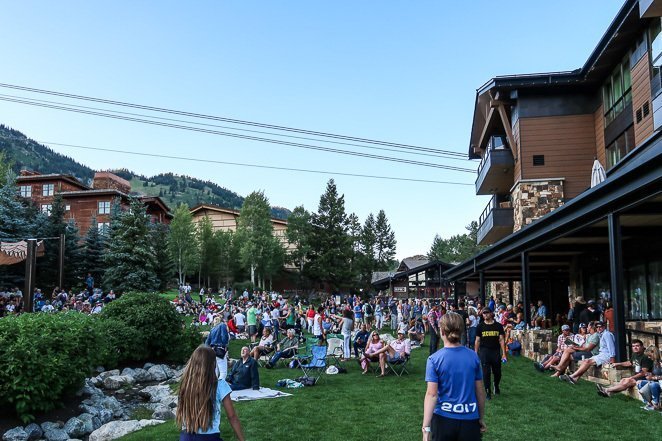 During the summer on Sunday afternoons, you can visit the park and hear some great music. Jackson Hole has a calendar of special events for tourists and locals to enjoy.
It includes live music in Teton Village! Others are local art fairs and bands playing in some bars near the town square. To know which event you can go to for your visit, you can check their calendar here.
25. Spend a day at Jackson Hole Mountain Resort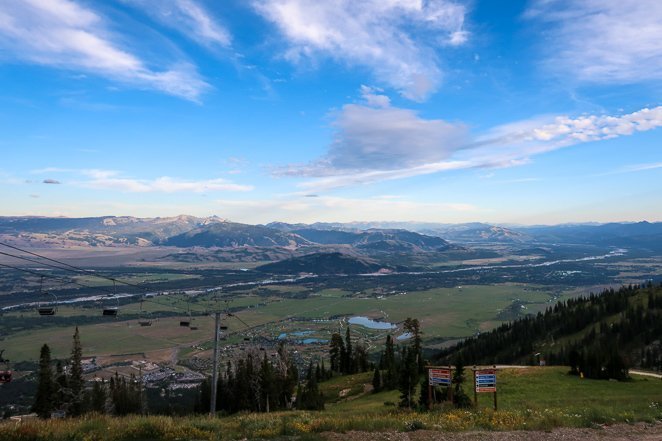 With a variety of fun activities offered, spending a day at Jackson Hole Mountain Resort is a great idea for families. You can ride the tram, enjoy the big ropes course at Grand Adventure Park, go mountain biking, go on a guided hike, and many more.
Where to Stay In Jackson Hole
Just like how Jackson Hole has a lot of options for fun activities, it has a lot of options on lodgings as well.
Jackson WY lodging ranges from Jackson Hole Hotels to local cabins.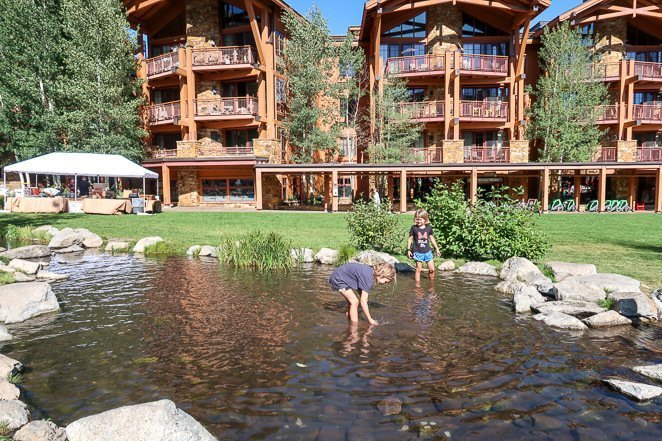 When staying in or near Jackson Hole you have a variety of options ranging from luxury accommodations to budget friendly hotels and cabins. These Jackson Hole Wyoming Hotels are usually packed with amenities and perfect for first-time visitors!
Other available lodgings in Jackson Hole Wyoming varies from condos, homes, cabins, B&Bs country inns, guest ranches, and resorts. Check out the variety of price points and options for vacation rentals in Jackson Hole.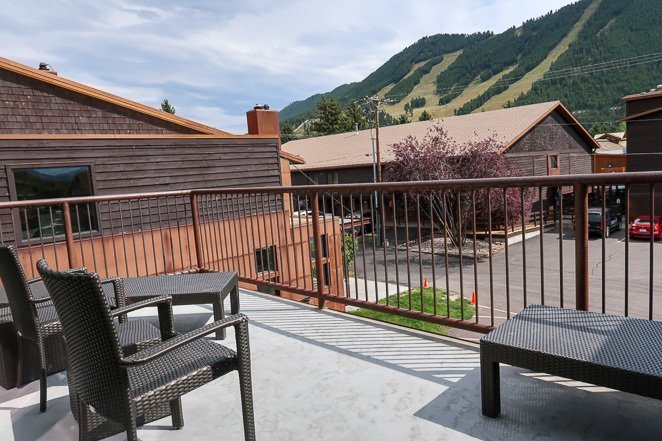 With this many options, you won't run out of places to stay in Jackson Wyoming.
Things To Do In Jackson Hole Wyoming
You must make time to visit Grand Teton National Park during your stay. Yet, you will also be near Yellowstone so you can include a quick visit to Jackson Hole in your list of Yellowstone itinerary ideas.
So what do you think? Are you persuaded on taking a trip to Jackson Hole now? What are some other fun things to do in the area?