Trying to determine what to wear skiing? Embarking on a skiing adventure is an incredible experience, but getting the basics is crucial before hitting the slopes. Your choice of ski attire needs to take priority when determining what to wear when skiing.
The best ski clothing keeps you warm and comfortable and keeps you safe on the slopes. Whether you're a first-time skier or someone looking to refresh your knowledge, this ski clothing guide will delve into the essential layers and choices that can make your skiing vacation both stylish and successful. From base layers to outer shells, face protection to hand warmers, we'll break down the components of a well-prepared skiing outfit.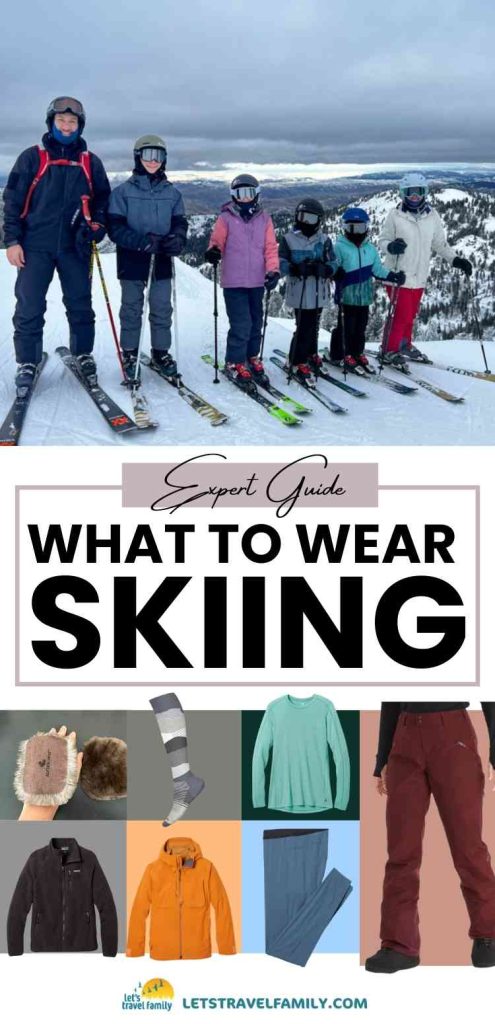 THIS ARTICLE MAY CONTAIN COMPENSATED LINKS. PLEASE READ OUR DISCLAIMER FOR MORE INFO.
What to Wear Skiing For The First Time?
If you're learning to ski as an adult, or it's your first time on the slopes, then you might be wondering what ski gear is even needed to get started. I wondered the same thing when I started out, so I wanted to make it simple and clear for you!
The biggest thing to keep in mind is that you'll need layers, lots of layers!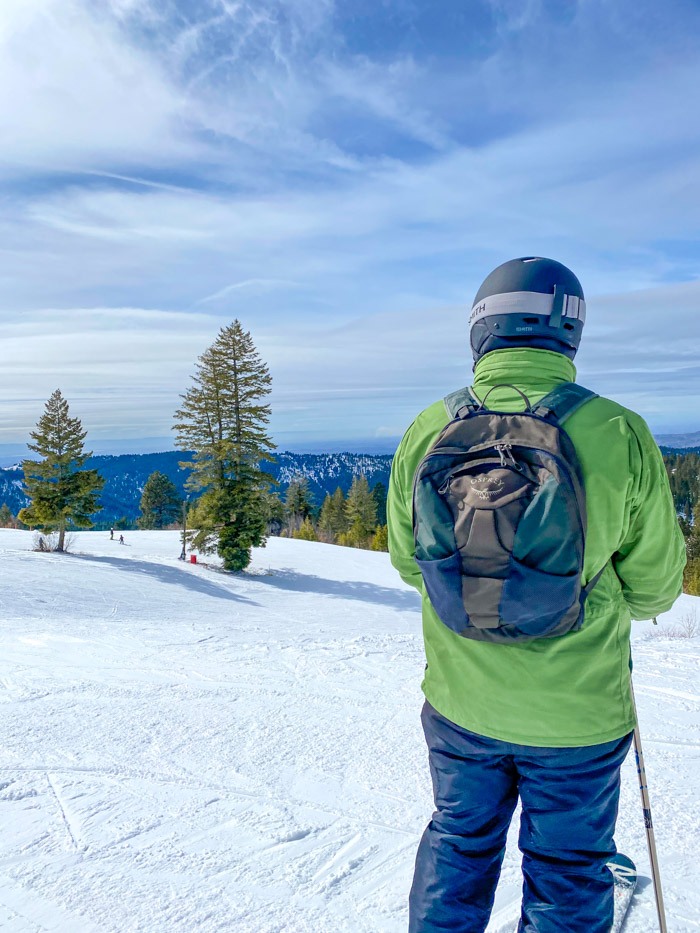 If it's in the 20s and sunny with no wind, you may appreciate being able to take a layer off partway through the day as you'll be sweating. Now, if it begins to snow on you while the wind picks up and the temperature drops below 10 degrees as it has for us when we were skiing near Boise Idaho, you will be grateful for the extra layers!
Let's dive into exactly what types of layers you'll need for your next bucket list ski trip to places like Jackson Hole or Sun Valley, Idaho.
How To Dress For Skiing
Dressing for the altitude and weather is most important, so it's best to be overprepared. Especially, if you are checking out things to do in Jackson Hole in winter and planning a bucket list ski vacation to the Rocky Mountains.
One of the BIG things to consider when trying to decide on how to dress for skiing is to avoid cotton base layers if you can.
Cotton absorbs moisture and takes a long time to dry, leaving you cold and uncomfortable. Worse yet, damp cotton can rob your body of heat, resulting in cooling your body quickly while you're out in the elements trying to stay warm.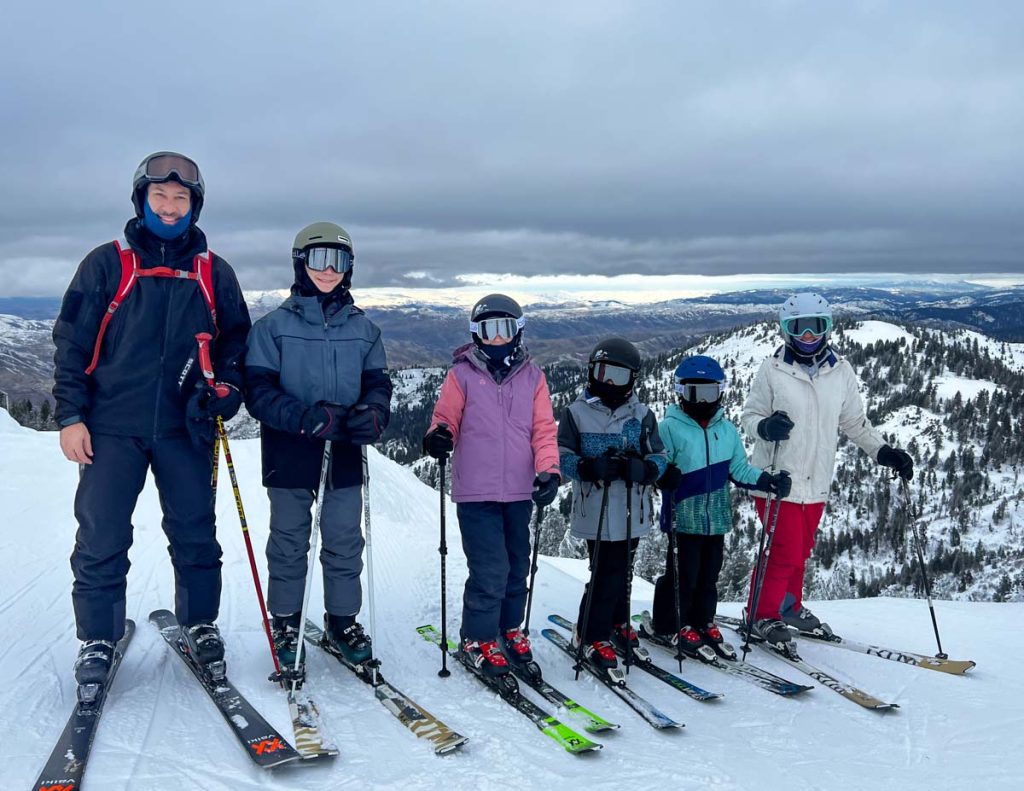 So what should you wear? Moisture-wicking fabrics like Smartwool, synthetic blends, and specialized sportswear. They are designed to pull sweat away from your skin, keeping you dry and warm as you ski.
So, leave the cotton at home and opt for fabrics that prioritize performance and warmth in the snowy outdoors.
What to Wear When Skiing – All The Layers
Are you asking yourself, what clothes do I need for skiing? The answer can be a bit completed, but it doesn't have to be. Let's dive into the best clothes to wear skiing. I'll start with the lower body and then move upwards. So, if you're curious about how to dress to go skiing and which are the best ski clothes available, keep on reading.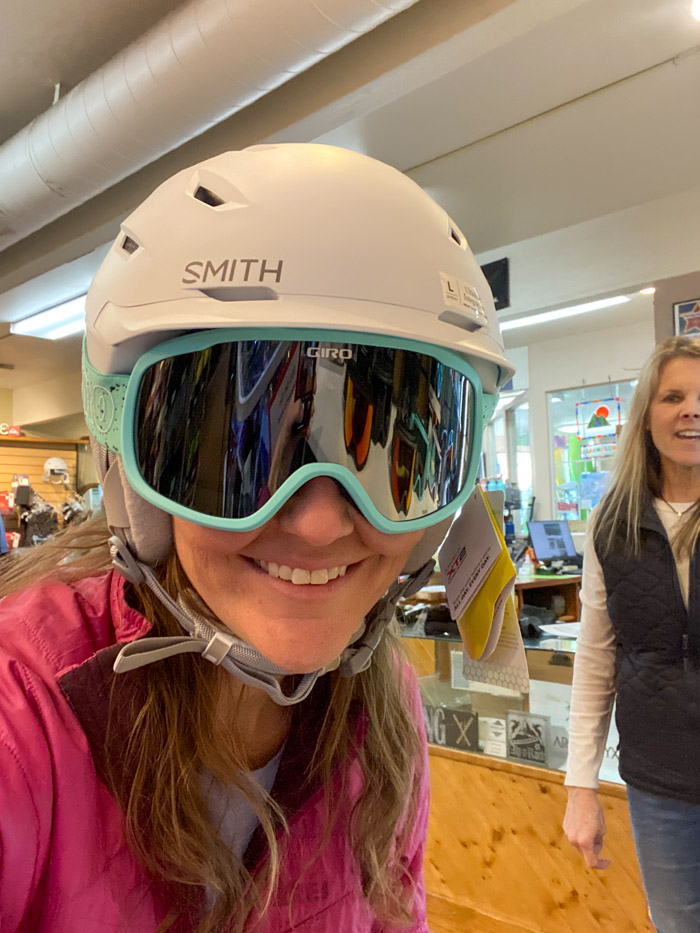 Lower Body Ski Clothes
Ski Socks
You will need to purchase a quality pair of ski socks such as this top brand for women or these merino wool ski socks for men. I don't recommend using any regular socks… especially basic cotton! Remember, we want the moisture to be wicked away from your skin in your ski boots as you sweat.
Ski socks are also created to be pulled up to your knee without falling down into your boot. It's the first piece of clothing you'll put on, even before you put on the lower base layer.
If you want to keep your feet really warm, you'll want to put on a pair of the reusable foot warmers that are safe to go inside your ski sock.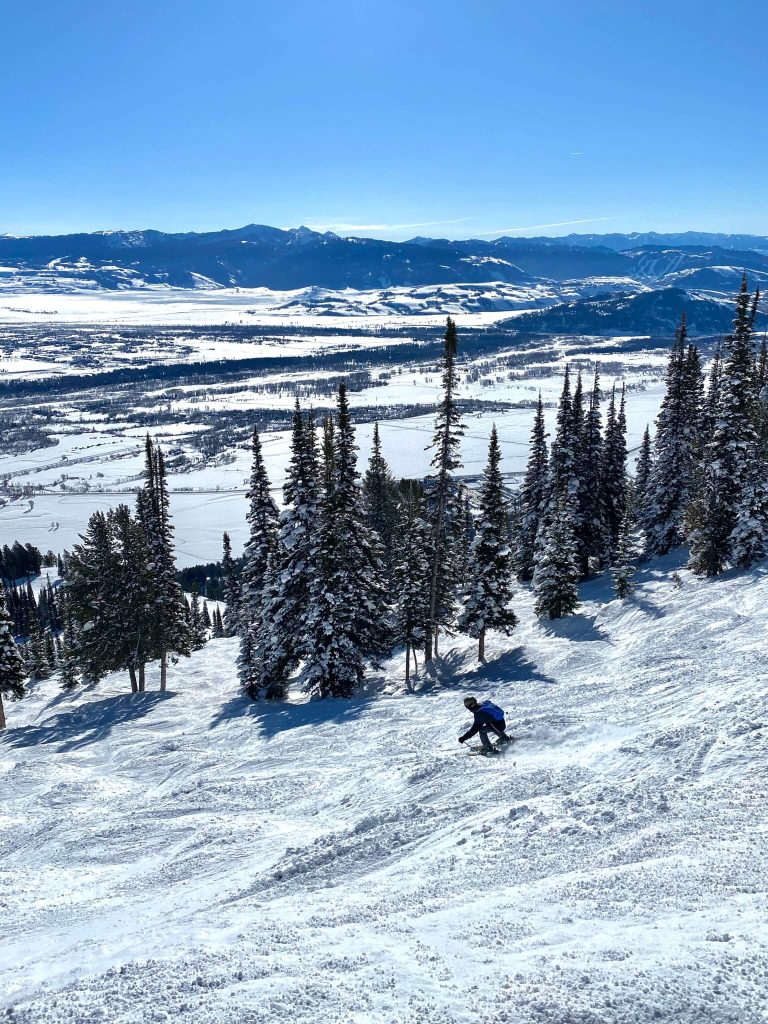 Lower Base Layer
Your lower body base layer should be a pair of what many call 'long underwear pants'. They should fit tight to your skin, and if your skin can tolerate it, they should be made of some form of wool. Merino wool can be soft, and these are some of the most popular base layer pants for skiing.

This is an excellent base layer for women and here's my top pick for men's lower base layer that's affordable.
Ski Pants
After your socks and base layer pants are on, you'll need a pair of waterproof ski pants. These are one of the essential items when trying to create a list of what to wear for skiing. Also known as 'snow pants' to many newbies.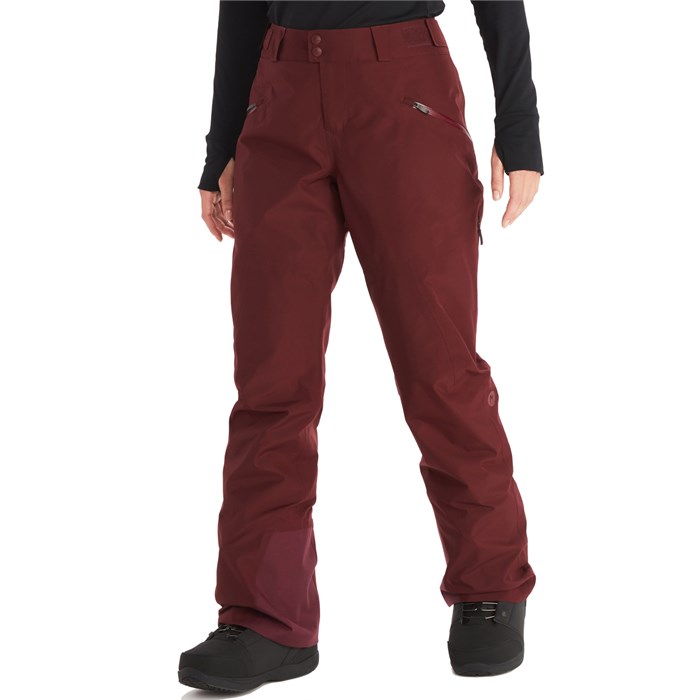 Yet, ski pants are a bit different as they are created using a boot cut or 'bell' at the bottom to easily fit over your ski boots. Some skiers prefer to wear bibs such as these high quality ones, so the straps help to keep them from falling down. I prefer women's ski pants like these that have zipper pockets to hold my car keys and leg vents to keep my cool on bluebird days.
Related Post: Jackson Hole Ski in and Ski Out Options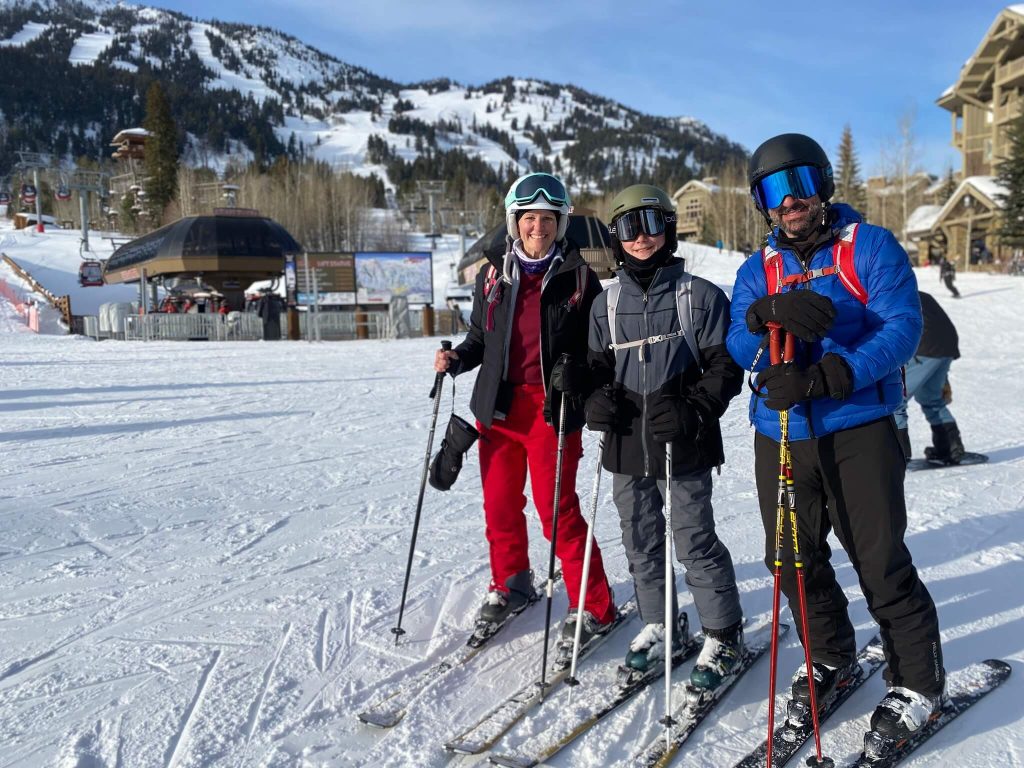 Upper Body Ski Clothes
Upper Base Layer
Your upper base layer should be similar to your lower. It needs to be a long-sleeved shirt that's tight to the skin and preferably NOT made of cotton. This is my favorite upper base layer for women and my teenage son's favorite base layer for men.
Upper Mid Layers
When it comes to choosing the best upper-mid-layer clothing for skiing, there are a few key factors to consider: warmth, breathability, and versatility. One of the most popular and effective options for this layer is a fleece jacket or zip-up sweatshirt.
Fleece is an excellent choice of what to wear to go skiing because it provides exceptional warmth without adding too much bulk. Fleece traps heat close to your body while allowing moisture to escape. This breathability is crucial to prevent overheating and moisture buildup during active pursuits like skiing.
This is much like the fleece mid-layer that I wear from Columbia.
You may also want to consider getting an insulated jacket that you could wear on really cold days in addition to your fleece, but under your ski jacket or shell (more on this below).
This one from Patagonia is exactly what many skiers have on them. Then, if it's a bluebird day, they ski with the fleece and ski shell, whereas if it's a windy and snowy day, they add the extra insulated jacket under the ski jacket.
Ski Jacket or Shell
When looking for the best Ski jacket, you'll need to decide if you want a 3-in-1 or what we call a ski shell for a jacket. With a 3-in-1 you get an insulated jacket and a waterproof shell with underarm ventilation zippers, a powder skirt, and a hood.
If you decide to get a ski shell, you'll need to have your insulated jacket layer for the colder days, or just go with your fleece sweatshirt under your shell.
The Northface Thermo Ball 3-in-1 men's ski jacket is a great option if you don't want to grab a separate insulated jacket, as this comes with one.
The REI First Chair GTX men's ski shell is an affordable yet great choice if you're looking for a shell only for men. It has all the pockets you'll need for your earbuds, ski pass, and to hold your phone. It also has a snow skirt and a hood, making it a well rounded ski shell.
After much searching last year, I found this women's ski jacket at REI and absolutely love it!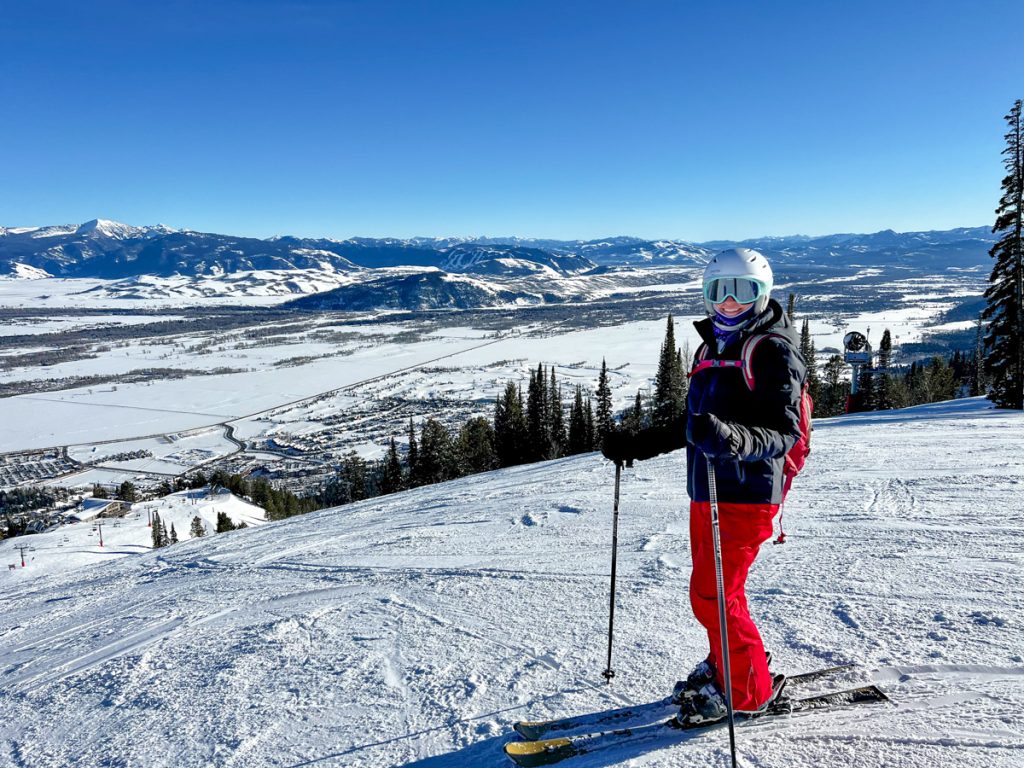 Skiing Essentials for Head, Face, and Hands
Are you wondering what do I need to go skiing beyond the layers, ski pants, and jackets? The skiing essentials to keep your head, face, and hands dry and warm when out on the slopes are so SO important.
From shielding and protecting your head from the elements to keeping your face warm in the biting cold and maintaining movement in your hands for control over your ski poles, the right ski gear essentials play a pivotal role. Below, I'll explore the must-have equipment that provides comfort and protection for these vital areas, allowing you to focus on the thrill of skiing.
Skiing Essentials for Keeping Hands Warm
Looking for the best ways to keep your hands warm while skiing? Then I HIGHLY recommend you grab a pair of the best ski hand warmers that are not only comfy and cozy but are also reusable. These Aurora Heat hand warmers for skiing are made from the softest bever fur and work amazingly well.
Use the code: LETSTRAVELFAMILY to save 10% off your purchase when you use this link to grab a pair of Aurora Heat hand warmers.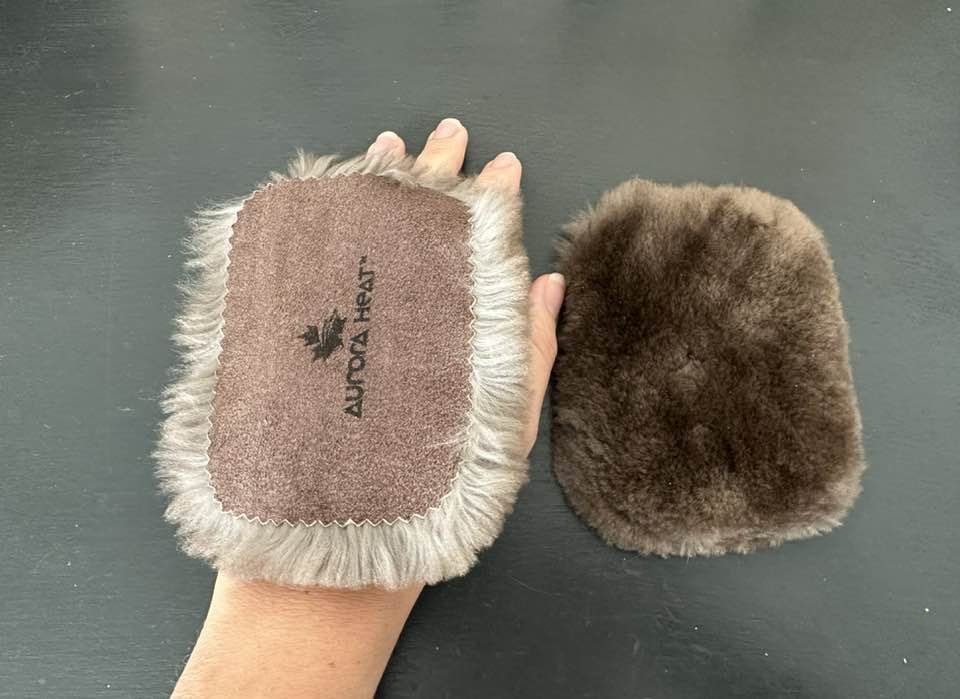 The best way to wear the Aurora Heat ski hand warmers is to place the fur side against your skin on the top of your hand, then place a high-quality ski mittens such as these Gortex mittens from REI on over the hand warmers.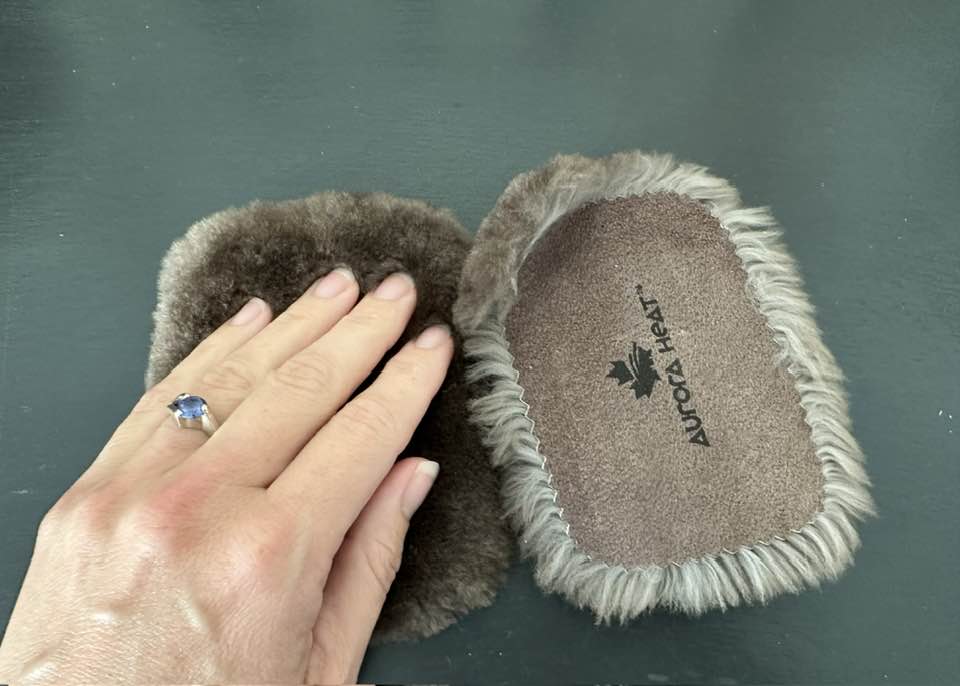 When looking for a great set of ski mittens or ski gloves, you'll want to look for water proof and the ability to pull it over your jacket sleeve and tighten it up to keep the cold air and snow out.
A great ski tip is to get a pair of mittens with liners to wear under your mittens. Then wear your Aurora Heat hand warmers on inside your liner. Be sure the mittens have a wrist loop like these do, so that if you need to take your mitten off on the chair lift you won't drop it and you'll still have your skin covered with your liner on.
Related Post: Funny Ski Gifts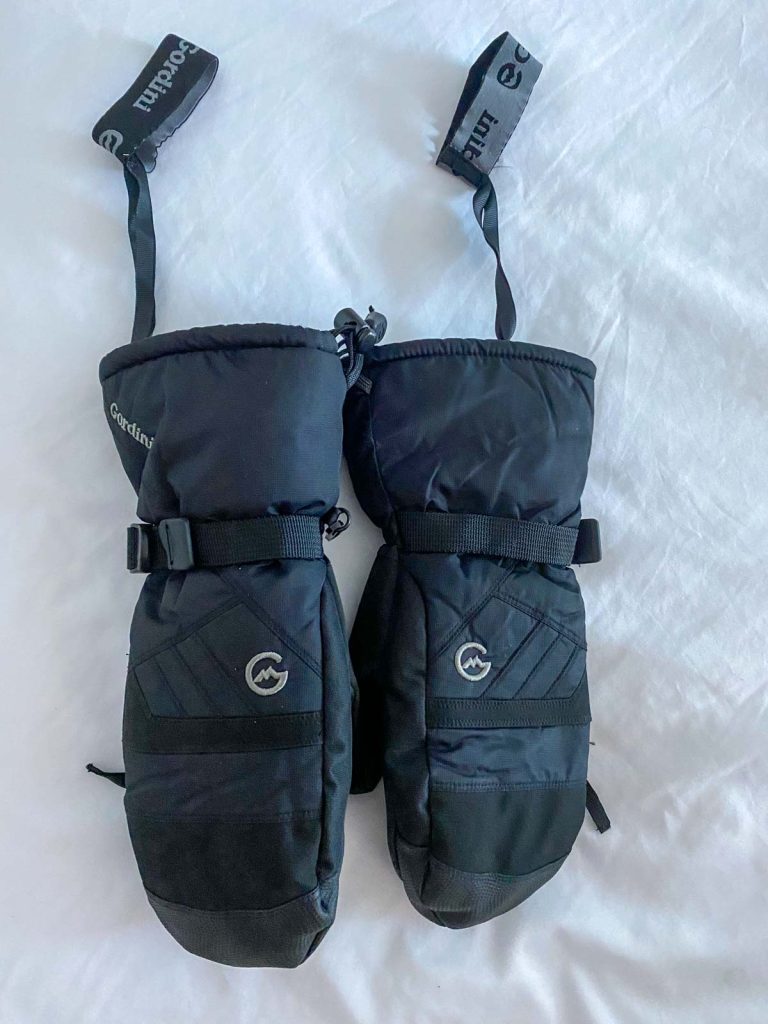 Face & Head Protection Ski Gear Essentials
Helmet
One of the top skiing essentials for beginners is a high-quality ski helmet. It will not only keep your head protected but also warm. This one from Smith is my top pick. It comes with insulated and comfortable ear coverings, making it so you won't necessarily need a beanie or hat if you don't want one.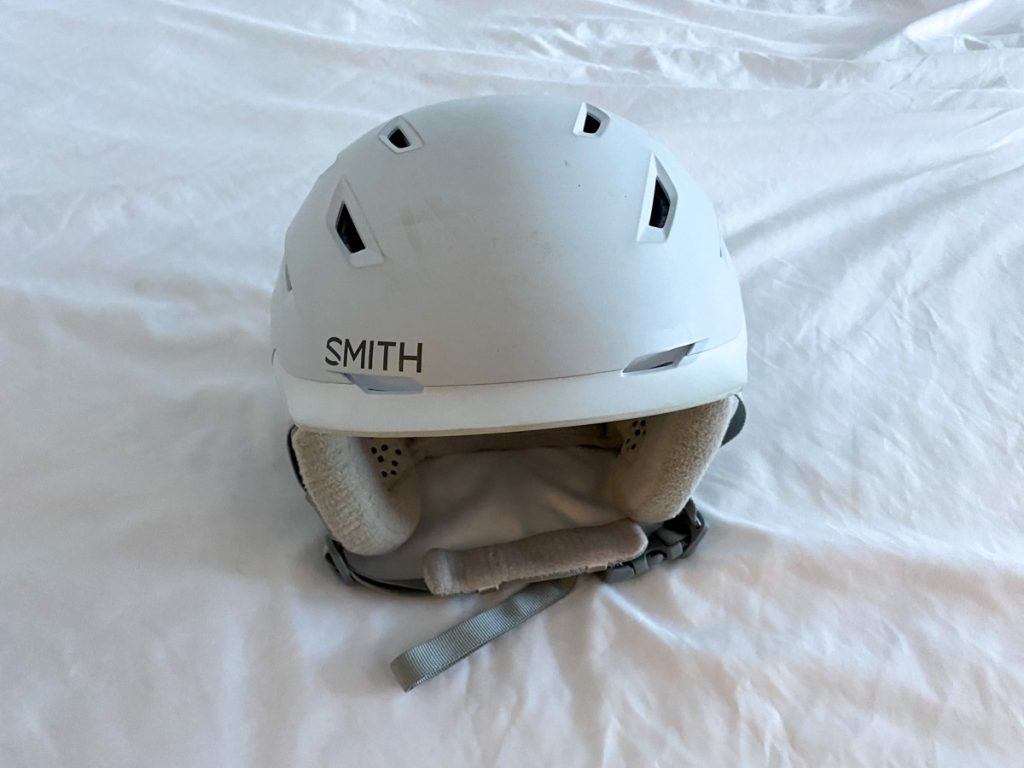 Keep in mind, it's always best to have a thin beanie such as this one made from merino wool that you can put on during colder days under your helmet. I wear this exact one on most ski days.
Ski Goggles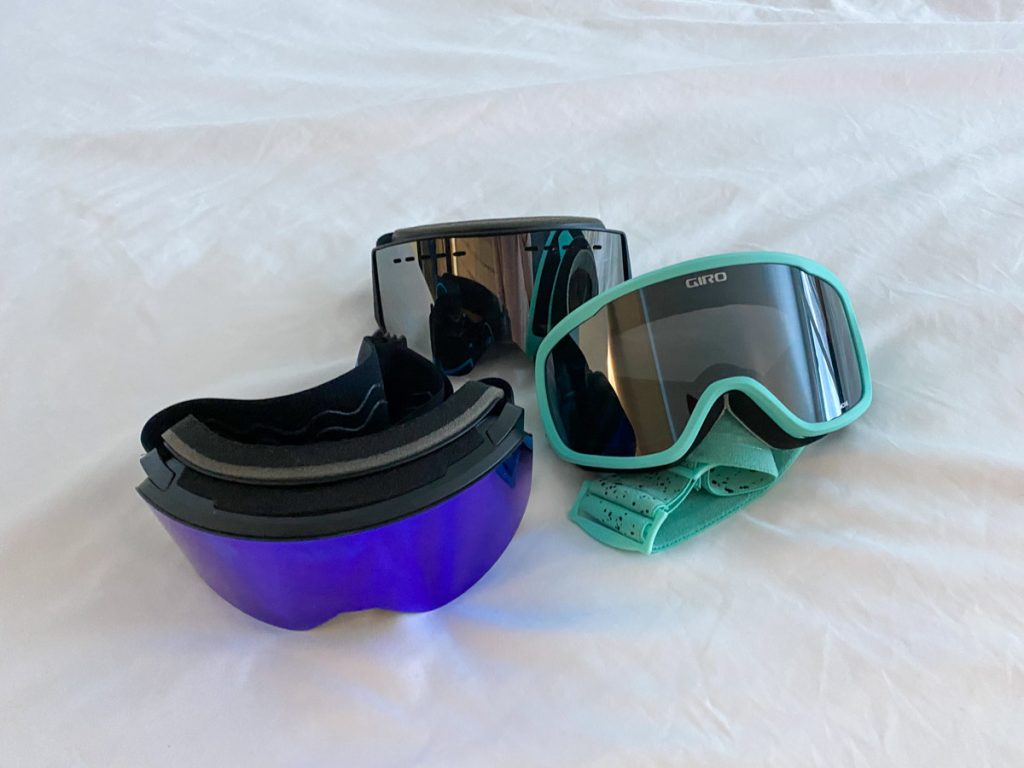 What do you put on your face while skiing? You'll need a pair of ski goggles to keep your eyes protected, shaded, and part of your face warm. These ski goggles are great as they come with two interchanging lenses for sunny days and cloudy days. They also are scratch-resistant and a highly reputable brand.
Neck Gator or Face Covering
Lastly, what do you wear skiing on cold days to keep your face warm? You will want to have a neck gator or Buff, face mask, balaclava like this one, or some sort of neck and face covering for the really cold days. Again, if it's a warmer day on the slopes, this might be an article of ski clothing you leave in your bag. Yet, you'll be happy that you have it if it begins to snow on you.
You can pull up this neck gator to cover your ears and chin before you put your helmet on. That's often what I do to start the day if we hit the slopes in the cold morning. Then as I build up a sweat and the day warms, I can pull it down to my lower neck.
After The Ski Clothing
Now that you know what to wear skiing, it's time to start planning your ski vacations! Where are you off to this ski season?