Strap on your sense of humor and buckle up for a downhill ride of laughter and fun with these funny ski gifts! It's time to think beyond the ordinary when it comes to gift-giving for the ski enthusiasts in your life. Whether he's a seasoned powder hound or she learned to ski as an adult, we've curated a collection of ski-themed presents that are sure to put a smile on their faces.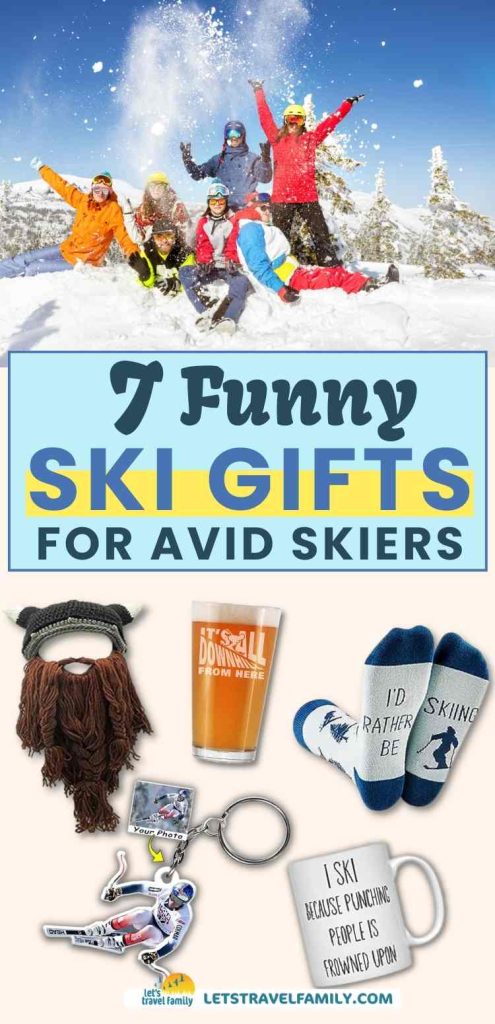 Grab a few small gifts for skiers to add under the tree this year. Or, load up on the funny stocking stuffers for skiers. If you plan to book a ski vacation with a loved one, gift them something that they will remember. Whether you're skiing near Boise Idaho, or planning to find a place to stay in Jackson Hole for skiing, some of these novelty ski gifts could do the trick!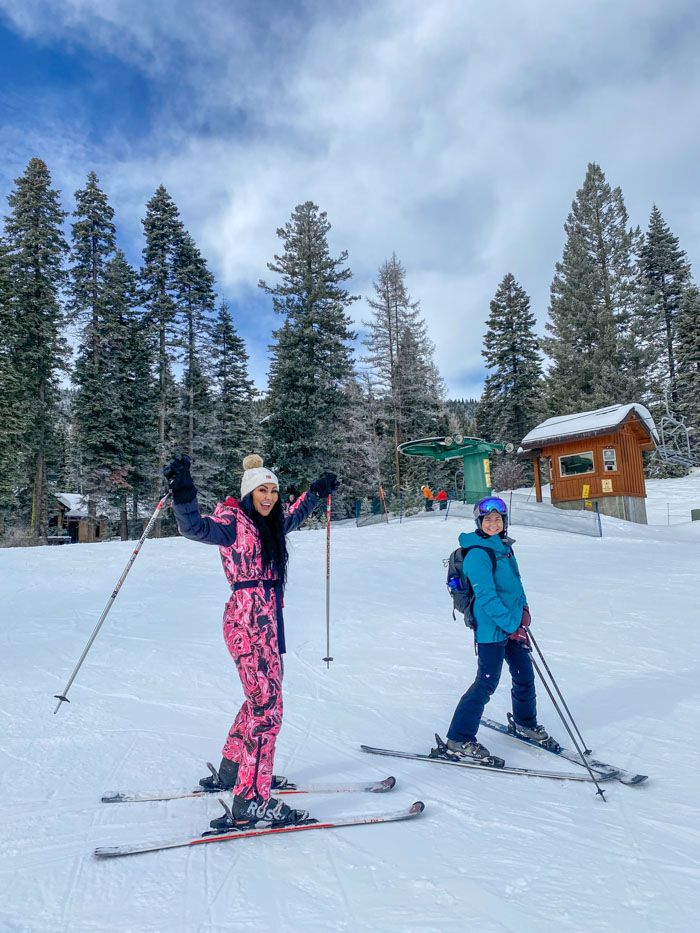 From quirky accessories to hilarious gadgets, this list is your one-stop shop for turning the snowy slopes into a playground of joy and amusement. Get ready to carve your way through the holiday season with these fun gifts for skiers.
THIS ARTICLE MAY CONTAIN COMPENSATED LINKS. PLEASE READ OUR DISCLAIMER FOR MORE INFO.
Funny Beard Hat
Imagine hitting the slopes with a touch of humor and a whole lot of warmth—enter the winter knit beard hat. This hilarious ski gift idea is guaranteed to turn heads and evoke laughter on the slopes!
As your skiing friend zips down the mountainside, he'll not only stay warm against the chill, but he'll look like a mountain man, complete with faux facial fuzz that's bound to spark conversations and chuckles at the chairlift. Whether gliding through fresh powder or enjoying post-run hot cocoa or coffee, this winter knit beard hat ensures that the slopes remain a place of adventure, camaraderie, and good-natured fun.
Hilarious Ski Socks
Get ready to sock it to the slopes in style with a touch of hilarity! Funny ski socks are the ultimate ski gift idea that seamlessly blends warmth, comfort, and a hearty dose of laughter. With designs ranging from wacky patterns to quirky phrases, these socks are not only practical but also a surefire way to inject some personality into your skiing adventures.
Keep in mind, that the socks above are the fun gift kind. You may want to check out our deep dive post sharing exactly what to wear skiing, including merino wool socks.
Sarcastic Ski Mug
Elevate your après-ski game with a hearty dose of humor, served piping hot in the form of funny ski mugs! This ski mug is just a vessel for your favorite hot beverage. It's a conversation starter, laughter-inducer, and the perfect way to relive the thrilling moments on the slopes.
Heated and Rechargeable Socks
Give the gift of toasty toes and endless laughter with heated and rechargeable ski socks that are bound to turn up the heat on the slopes—both literally and figuratively! These innovative socks aren't just a game-changer for comfort; they're a hilarious ski gift idea for the long-time skiers in your life that adds an unexpected twist to winter adventures.
From unexpected 'hot foot' pranks to the sheer fun of watching someone discover their new secret weapon against icy toes, these socks promise both practicality and a whole lot of laughter. With rechargeable heating elements, these socks ensure that the fun and warmth never run out, making them the perfect companion for memorable ski days filled with shared laughter and snug comfort.
Personalized Photo Skiing Keychain
Capture the essence of slope-side shenanigans with a personalized photo keychain that's ready to bring back the laughs every time they reach for their keys. This funny ski gift idea takes the joy of skiing to a whole new level by allowing you to immortalize the most memorable and hilarious moments from your ski trips.
Whether it's a snapshot of a comical wipeout, a candid chairlift selfie, or a group shot featuring everyone's best après-ski attire, this keychain transforms those golden memories into a portable source of amusement and one of the top personalized ski gifts.
It's All Downhill From Here Glass
Raise a glass to the lighter side of skiing with the 'It's All Downhill from Here' pint beer glass—a hilariously clever ski gift idea that combines the thrill of the slopes with the pleasure of a refreshing brew. This playful and pun-filled glassware captures the essence of the ski experience in a single phrase, eliciting chuckles and nods of recognition from anyone who's ever embraced the thrill of downhill skiing.
Beanie Wine Stopper
Add a touch of ski humor to their wine nights with this beanie wine stopper—a truly unique and amusing ski gift idea that's sure to bring smiles to the table. This clever ski accessory blends the coziness of a winter beanie with the practicality of a wine stopper, creating a fun conversation starter for every bottle of wine.
Other Gift Ideas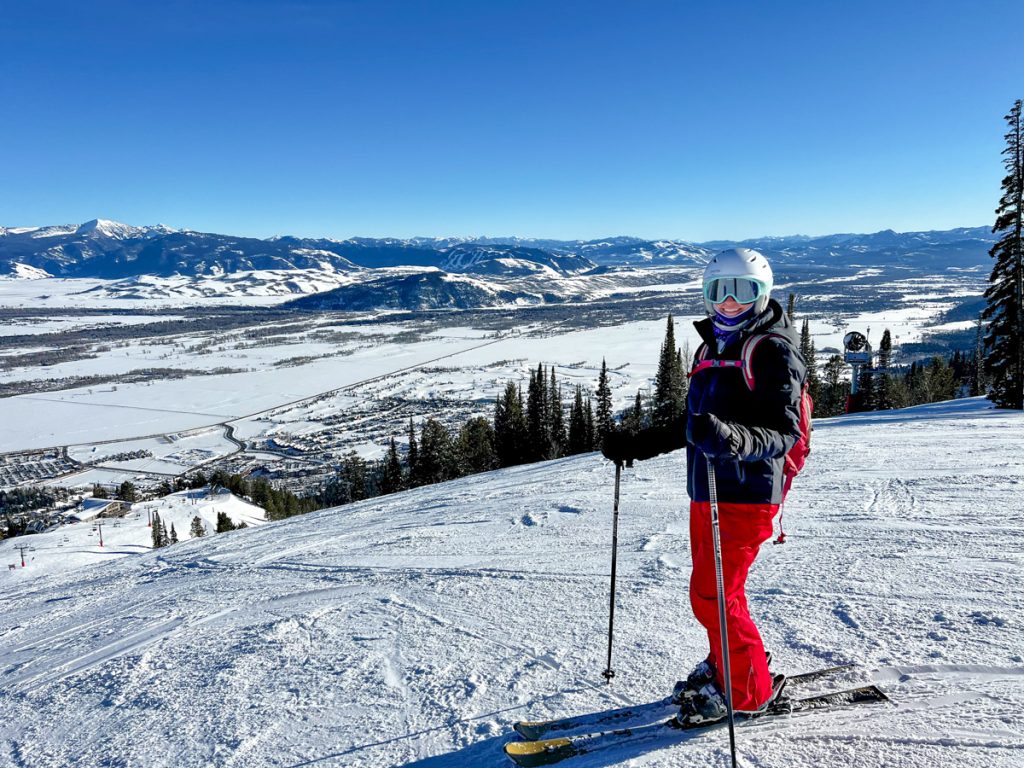 As the snow begins to fall and the ski season approaches, there's no better way to gear up for winter adventures than by embracing the hilarity that funny ski gifts bring. From knit beard hats to pun-filled pint glasses, these gift ideas go beyond the ordinary to infuse the slopes with laughter and warmth.
As you wrap up your holiday shopping, remember that the best gifts aren't just tokens of appreciation; they're tokens of shared memories, joy, and the spirit of adventure.
Whether you're hitting the mountains or sipping hot cocoa by the fireplace, be sure to check out these unique ski gifts of reusable cozy hand warmers for skiers. Save 10% when you use the code: LETSTRAVELFAMILY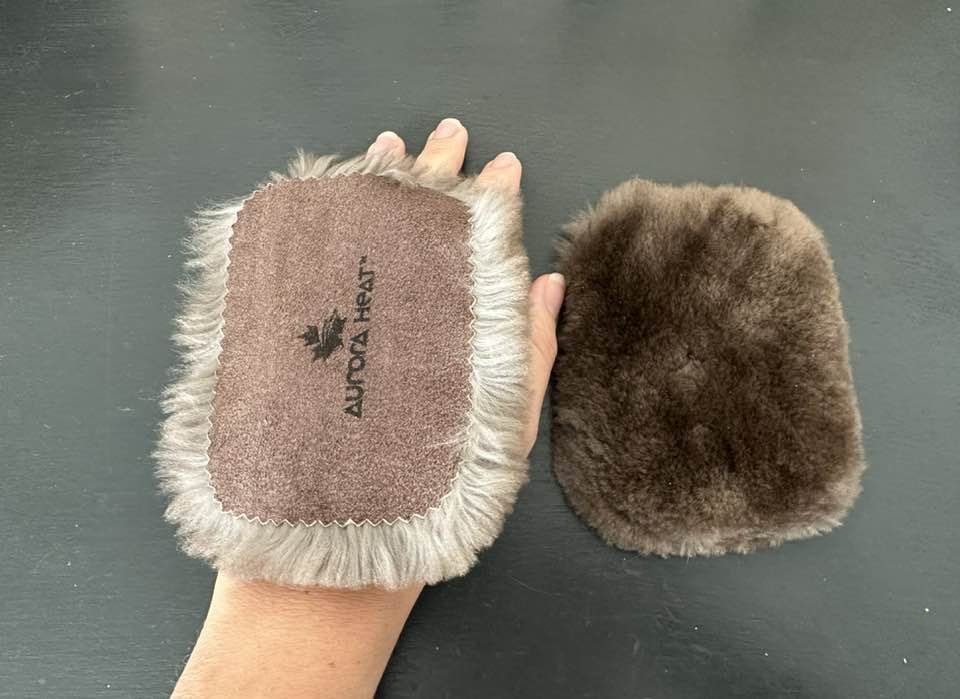 And if you're looking for more creative gift ideas, be sure to check out our other blog posts, such as 'Unique Campfire Gift Basket Ideas' and create your own ski gift basket or check out our 'Winter Hiking Gear List.' You may appreciate some gift wrapping 101 tips too.
With each gift, you're not just giving an item—you're giving a reason to smile, laugh, and cherish the moments that make winter truly unforgettable.