Looking for the best gifts for skiers? Now that we're living in Idaho, the winter season is one of our favorite times of the year! Our friends are all into skiing and snowboarding, so we've become well-versed with the best gift ideas for skiers that they'll love and need. From everyday items like ski goggles or base layers, to more luxurious gifts like a brand-new pair of skis or a season pass – there is truly something for everyone!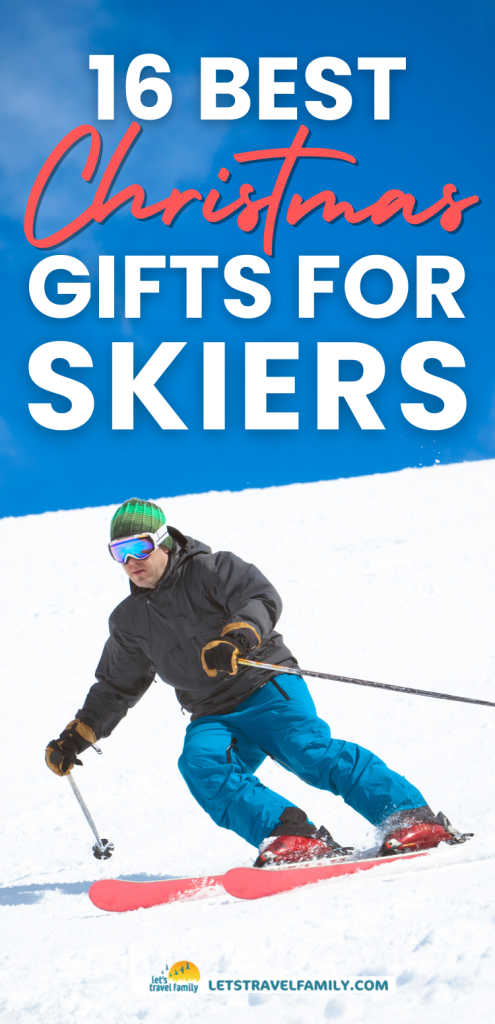 Below is our list of the best gifts for skiers that I have found so far. From funny ski gifts to items that will keep them safe and warm on the slopes, find something that's perfect for your skiing enthusiast!
THIS ARTICLE MAY CONTAIN COMPENSATED LINKS. PLEASE READ OUR DISCLAIMER FOR MORE INFO. THIS POST WAS WRITTEN BY JILL GREISING-MURSCHEL, A FAMILY TRAVEL AND RV LIVING EXPERT.
Best Gifts for Skiers – Ski Gear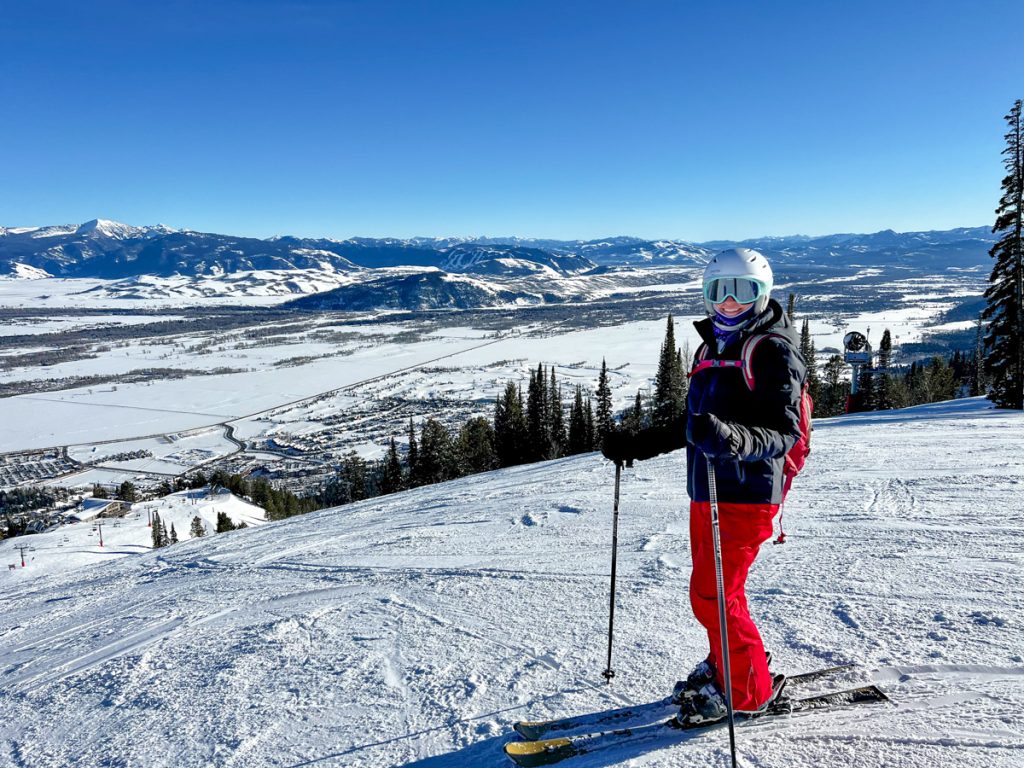 New Pair of Skis
"What do you give a skier?" Answer: A new pair of skis!
I promise they will be thrilled!
Whether you get them a new pair of skis or splurge on a season pass, receiving something to help them hit the slopes in style is always appreciated.
These Atomic Bent Chetler 120 Ski from Backcountry are the perfect all-mountain skies for any skier. They are lightweight and responsive but still have enough power to take on any terrain. Plus, they come with a three-year warranty – so you can be sure they're getting a reliable product that will last them a long time!
Ski Gloves or Mittens
Ski gloves are essential for keeping hands warm and dry on the slopes. This Outdoor Research Revolution II GORE-TEX Glove from Backcountry are a great option. For mittens, I highly recommend the Gordini Ski Mittens. I bought them for myself last season and my hands stayed warm!
Reusable Hand Warmers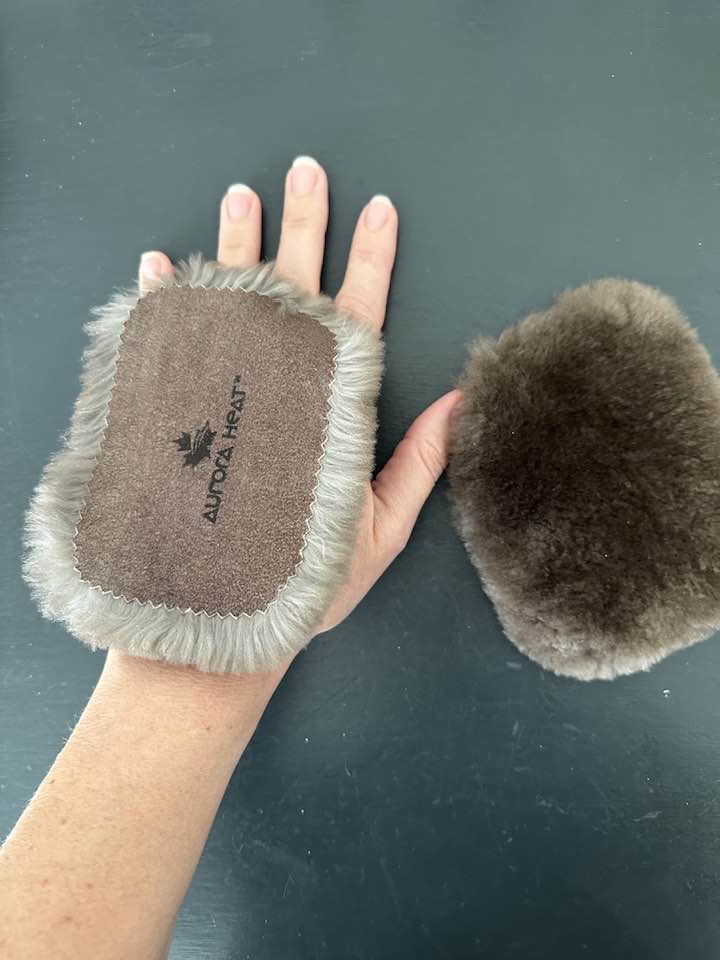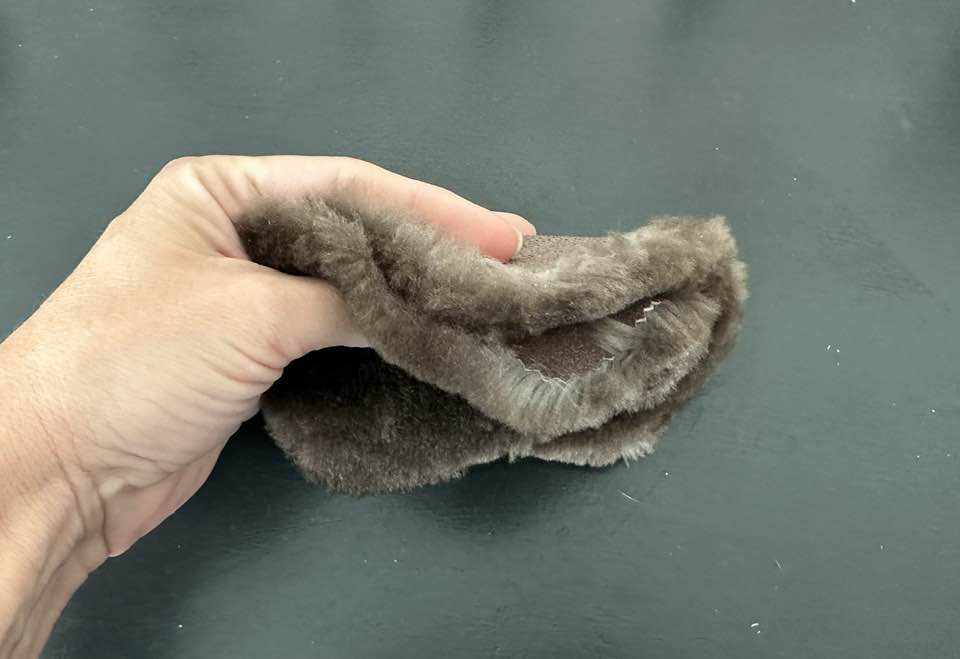 One of the most unique ski gifts you can get your ski friend are reusable hand warmers from Auroa Heat. Use the code LETSTRAVELFAMILY to save 10% off your purchase when you use this link to grab a pair of Aurora Heat hand warmers.
Ski Goggles
Ski goggles are a must-have item for any skier. Look for goggles with anti-fog/anti-scratch lenses, UV protection, and adjustable straps. That way your loved one can find the perfect fit every time. It's one of the best ski accessory gifts that they'll be sure to appreciate.
These highly rated Smith Squad ChromaPop Snow Goggles from REI are an excellent choice for any skier. They have a special anti-fog technology to ensure crystal clear vision, and its ChromaPop lenses reduce glare, improve color definition, and provide enhanced depth perception. Plus, the frame fits comfortably over most helmets!
Ski Helmet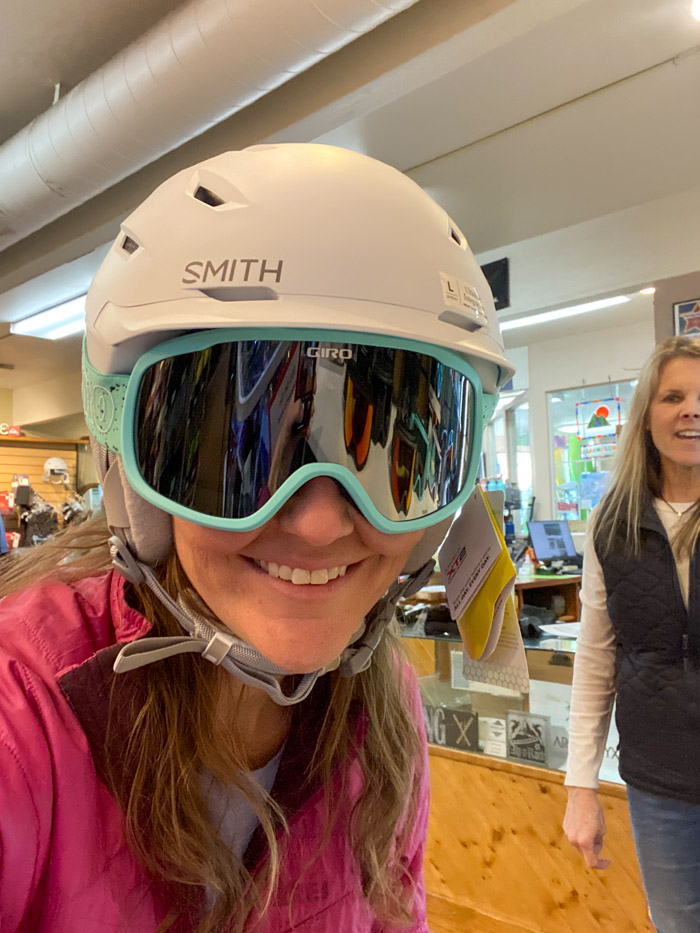 Consider gifting your loved one a high-quality ski helmet. It will not only ensure that your loved one stays protected while shredding up the slopes, but it's a popular brand. Look for a helmet with plenty of ventilation and an adjustable fit. It is also lightweight and highly durable – perfect for all-day comfort on the mountain!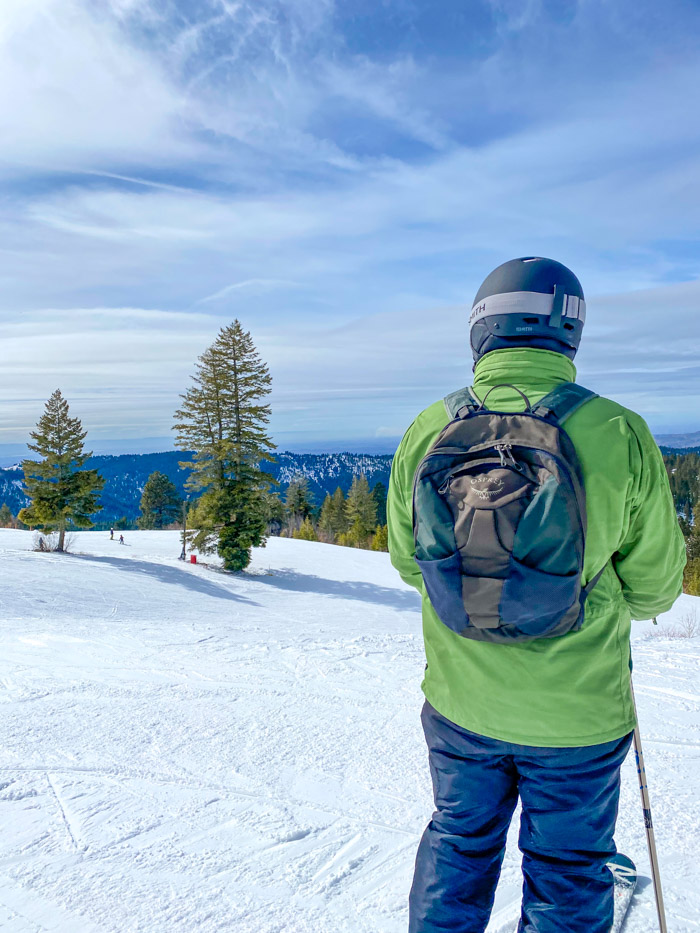 Ski Poles
Ski poles are not only functional, but they can be a pretty inexpensive set of ski gear to gift someone. Check out the Black Diamond Vapor 2 AL Ski Poles from Backcountry. These aluminum ski poles have an adjustable strap for convenience and a soft rubber grip will work great for any skier.
Base Layers
It's crucial to stay warm on the slopes, which is why base layers are essential for any skier. This Merino 250 Baselayer Crew from Backcountry is perfect for any skier looking to stay warm and dry this season. It's made with soft, lightweight fabric that wicks away sweat and features 4-way stretch construction for a better range of motion.
Related blog: What to wear skiing
Wool Ski Socks
To keep their feet warm, merino wool ski socks like these from Backcountry are a must. Don't gift them basic cotton socks, they can fall down easily and get wet from sweat, which will then make their feet cold. You want to grab soft merino wool ski socks.
Fanny Pack
A fanny pack is the best gift for skiers where they can put their phone, wallet, and car keys. It's also great for anyone who needs to have medication on them or a small snack. And with so many stylish options, you can choose one like this that might suit your skier's style.
Related blog: Learn how to ski as an adult
Fun Gifts for Skiers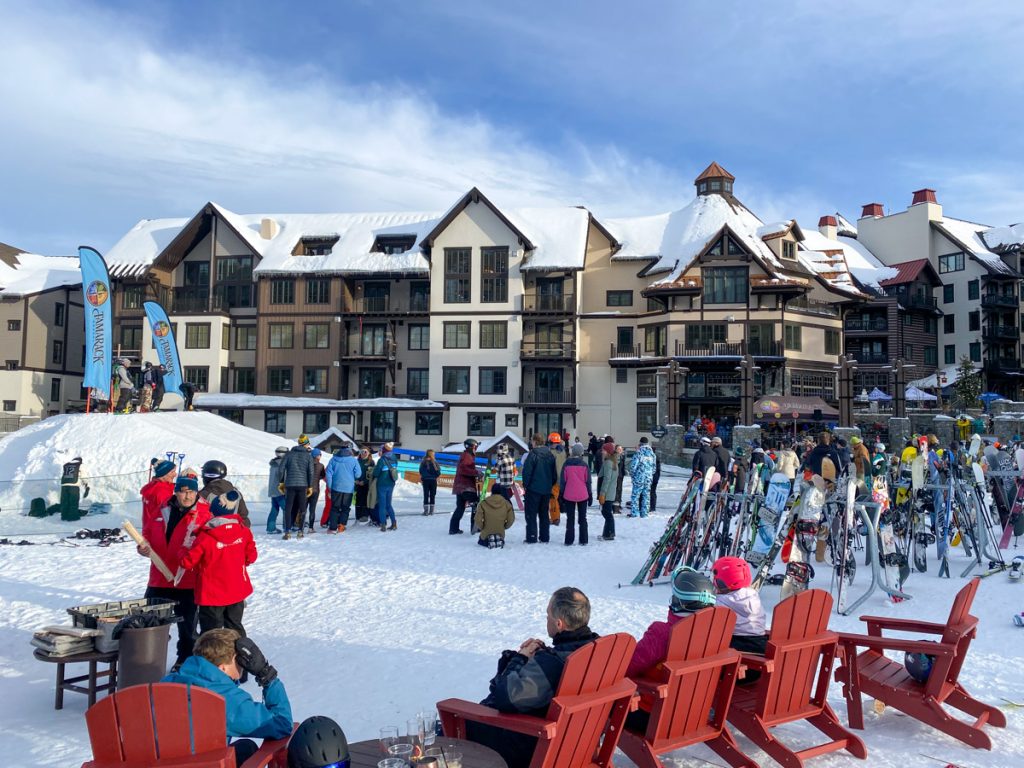 Ski Boot Dryer
Searching for cool gifts for skiers who have it all? This ski boot dryer from Amazon is perfect for them! Our friends showed us theirs and we just had to buy one for ourselves last year. We even took it with us when we found one of the Jackson Hole ski in ski out options in Jackson, WY. We plugged the boot warmer in and dried each of our boots in under an hour.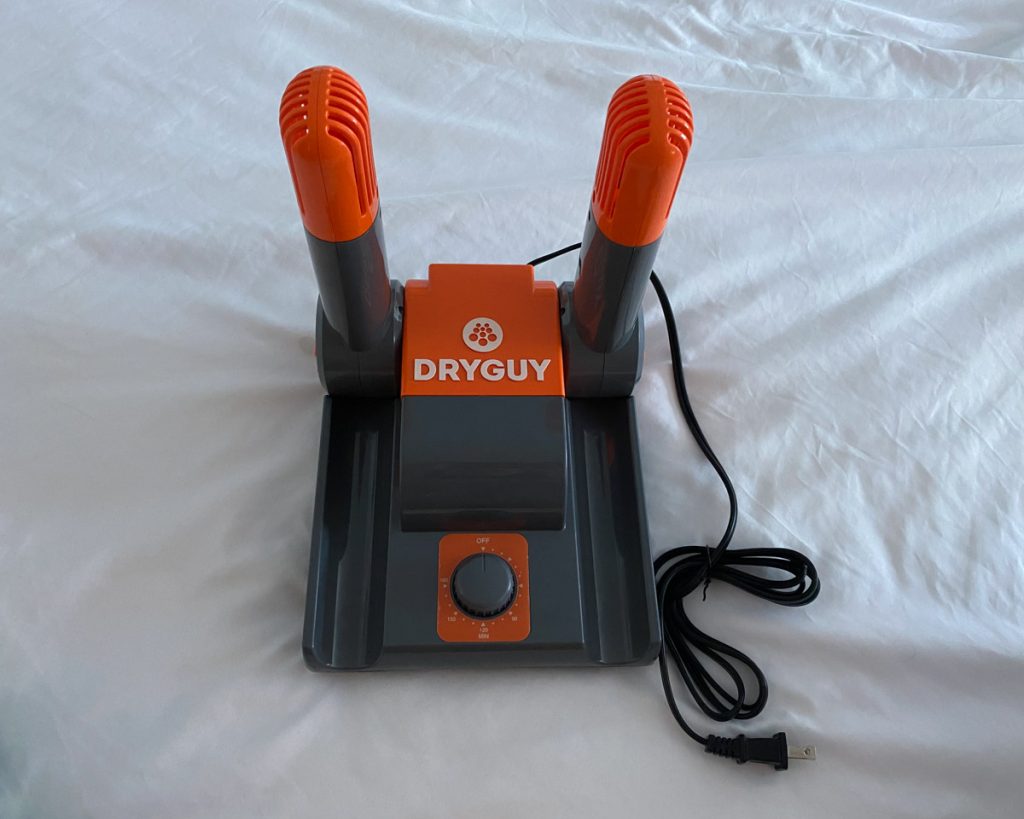 Cell Phone Lanyard
This is a must-have for skiers who want to take their phone out on the chairlift to text, call, or take a photo. The cell phone lanyard can connect to a loop inside a ski jacket pocket, or go around your neck. Either way, it will prevent the skier from dropping their cell phone in the snow under the ski lift and losing it forever just like my husband Tony did last season!! Let's just say, this lanyard is now on ALL of our cell phones for ski days.
Shot Glasses
Ski-theme shot glasses are also fun small gifts for skiers that they will love. Imagine their surprise when they see these Ski Shot Glasses from Amazon! Each set of four glasses is handmade and features an elegant skiing design – perfect for toasting on their next ski trip.
GoPro HERO11 Black Camera
One of the unique gifts for skiers is a GoPro HERO11 Black. This camera is perfect for capturing all the amazing moments on the slopes! It has 4K60 video, 12MP photos with improved HDR and SuperPhoto, audio capture with 3 microphones, and more – plus, it's rugged and waterproof so it can keep up with their adventures.
Ski Goggles Case
A practical gift for skiers is a snow goggles case. This Snow Goggles Case from Amazon is perfect for storing and protecting your beloved skier's goggles while not in use. Best part? It's water-resistant and lightweight design – great for traveling!
Ski Gifts for Him
A sports watch is a perfect gift for the man in your life who loves to ski. This SUUNTO Core, Outdoor Sports Watch from Amazon features an altimeter, barometer, and digital compass to make sure he's always on track. It is reliable in any weather condition and comes with a 100-meter water resistance rating – perfect for skiing!
Ski Gifts for Her
If you're looking for gifts for outdoorsy women, this women's ski jacket from Arc'teryx is perfect for any female skier in your life!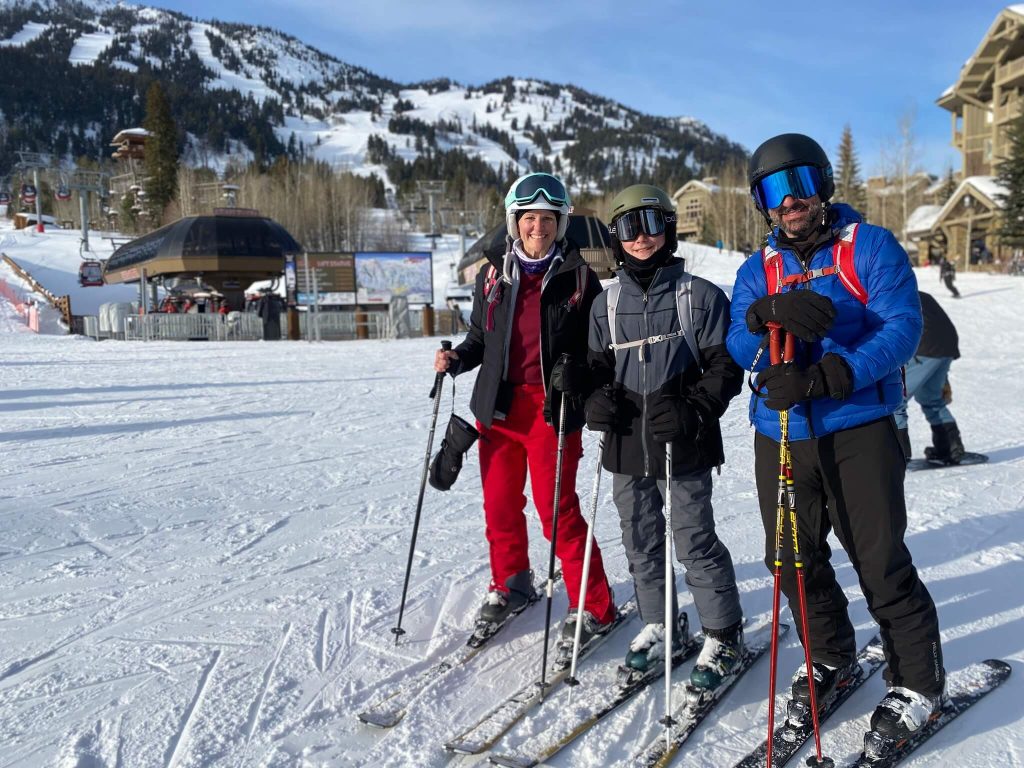 I bought it and used it while I skied 30-plus days last year, and it was fantastic. No matter the weather conditions, I was warm and comfortable on the slopes in Idaho and when we went skiing in Jackson Hole Wyoming.
Still looking for more gift ideas? Check out our list of the xxx camping gifts, or unique gifts for RVers, or the best camping gifts. Searching for kids? Then check out our list of nature gifts for kids or the best family games for outdoors.