Everyone has a preference for the time of year that they travel to other countries. Some prefer buying tickets during the peak season to work with school holidays, while others avoid it as much as possible. We've recently been traveling around Asia and wanted to share some of our Thailand tips including answering this question: When is the best time to visit Thailand?
THIS ARTICLE MAY CONTAIN COMPENSATED LINKS. PLEASE READ OUR DISCLAIMER FOR MORE INFO.
When is the Best Time to go to Thailand?
Since we travel as a family full time, we find that we need to 'slow travel' so that we could work as well. So when we had 3 weeks to visit Thailand we limited our visit to Southern Thailand on Phuket Island.
​If you're planning to visit Phuket, I'd highly recommend that you go between November and April. That's listed by many as the best period when you can enjoy most of the activities Phuket offers. We visited in January, and the rainy season was over, yet everything was still green. You'll find that there are many things to do in Khao Lak and other areas of Phuket year-round!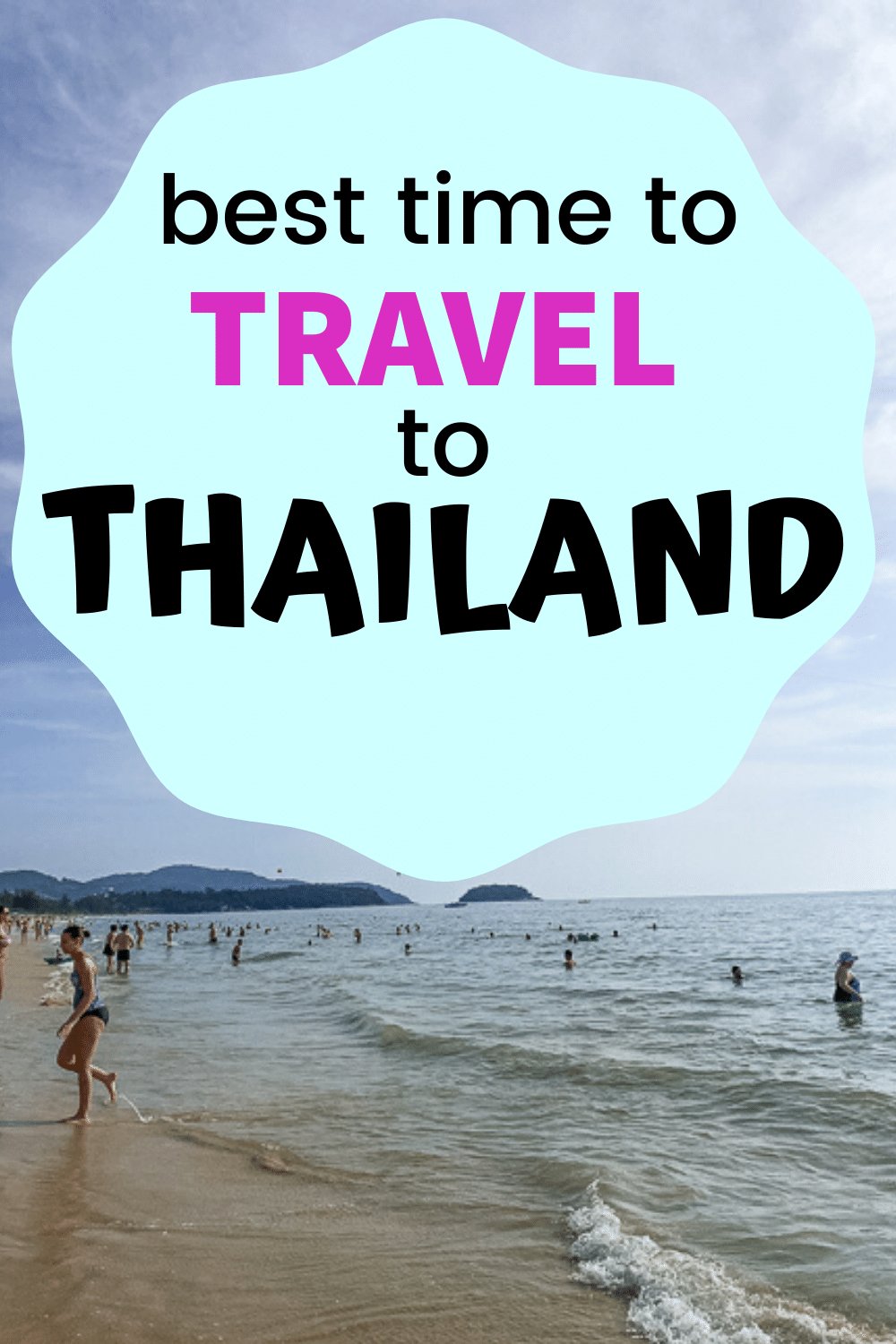 ​For Bangkok, it's best to visit from December to February if you want to avoid too much heat. What makes this better is the fact that December is often many people's holiday break, so you could plan ahead and try to score some cheap tickets to Bangkok.
​If you don't want to miss out on the fun festivities though, you'll have to endure the crowd and visit sometime between March to May. Just be sure to follow these travel tips when visiting Thailand.
​Remember, that the cool season in Thailand can still be considered hot and humid for us from the US!
When is High Season in Thailand?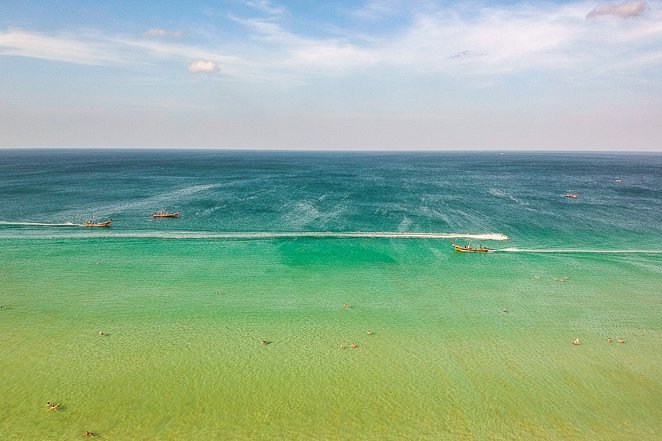 ​The high season stretches from November to March. That also means that the beaches can be very crowded because everyone wants to escape the heat for a bit!
​As a country in Southeast Asia, Thailand practically has hot weather all year long. Thailand has a tropical savanna climate and has three seasons: dry, wet, and cool.
​But the weather in different parts can be very different. Like in the southern area, there can be tropical monsoon or tropical rainforest climate. It's best to research the climate of your exact destination before going.
​The dry season is the best if you're not used to the heat (one day of staying on the beach is SO different from staying there for three days).
When is Low Season in Thailand?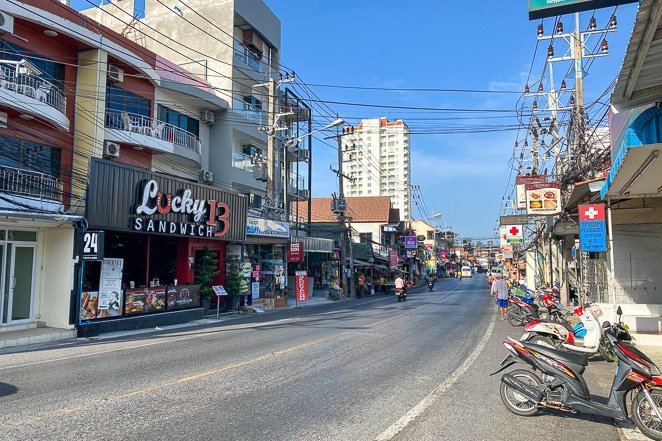 If you prefer visiting during the low season, it's from July to October, just after the hot season.
Some people LOVE traveling in Thailand during this time because it's NOT peak season. Meaning, fewer crowds, and more affordable accommodations. Yet, keep in mind that this is the wet season and you will experience rain and bit more mosquitoes due to the wet climate.
​Also, the biggest events like the Songkran maybe during the hot season, but there are also numerous festivals during the low season like the Buddhist Lent or Chinese New Year.​
Cheapest Time to Travel to Thailand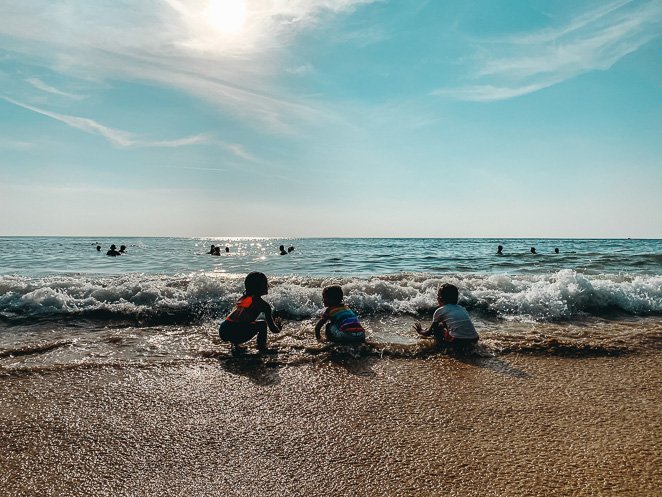 You can book the cheapest flights for a Thailand vacation from May to October. The best month to pick if you're being thrifty is September.
This is off-peak season and a good time if you're traveling with kids! You'll have fewer worries about crowds and no rush in wandering around the area.
​We've also written about tips on flying with kids before, see if it can help!
​What to know when traveling to Thailand
Planning a trip to Thailand can be a lot of fun because there are so many activities you can choose from. Such as spending time at the beach, bathing elephants, visiting temples, or going shopping to just name a few. There's so much you could include in a Northern Thailand or a Southern Thailand itinerary.
Related Post: Find the Best Travel Accessories For Long Flights.
​So, what do you need to know when traveling to Thailand? Well, read our quick list below.
1. Bring bug spray.
​Since it's a tropical country, you'll have to be ready with bug spray or bug repellent.
It wasn't much of a concern for our trip in January because it was the dry season and we didn't see any bugs at all. Yet, having bug spray helps a lot especially if you're traveling with kids and you have concerns about the different diseases mosquitoes can carry.
2. Know how to bargain.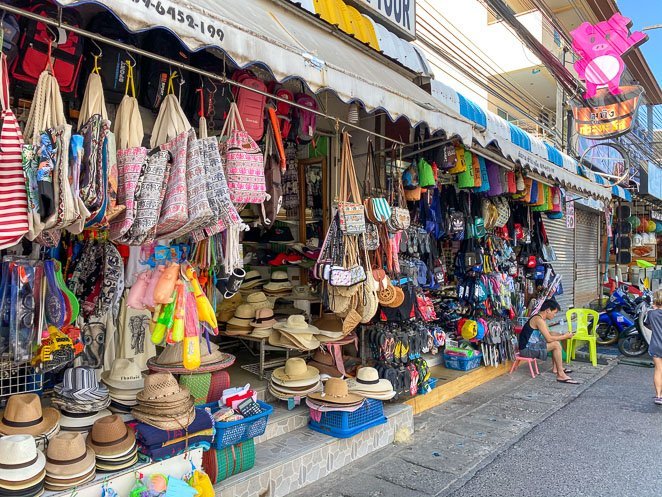 ​There is always a chance for a bargain in Thailand. Actually, you need to prepare yourselves and learn how to 'haggle' as it's expected at the local markets.
Score some great items with lower prices using your convincing skills. BUT remember to bargain responsibly. Don't try to bargain at actual stores. Those prices are listed and you just pay the price.
3. Invest in sunscreen.
You may be planning to visit a beach or two so make sure to bring your favorite sunscreen with you. Being so close to the equator you will burn if you're not careful.
I found that there are many stores in Thailand with body cream, but the ingredients are not listed in English. It might be best if you bring your own from home. I love this sunscreen that has zinc oxide and has worked well on our fair-skinned kiddos.
4. Savor the Mangoes.
​The mangoes in Thailand are AMAZING. You probably won't get enough of them and they are so inexpensive. I think we paid $1USD per kilo of mangoes. That's about 4 medium-sized mangoes.
5. Always bring lots of drinking water!
​Thailand is hot, even during the wet season. Keep yourselves hydrated by bringing lots of drinking water. Keep in mind that you are not going to want to drink from the tap in Thailand, so you'll want to buy bottled water to drink.
I wish we would have brought one of these water bottles with us so that we could have filtered our own water rather than having to buy so many plastic water bottles each day.
6. Night markets are fun.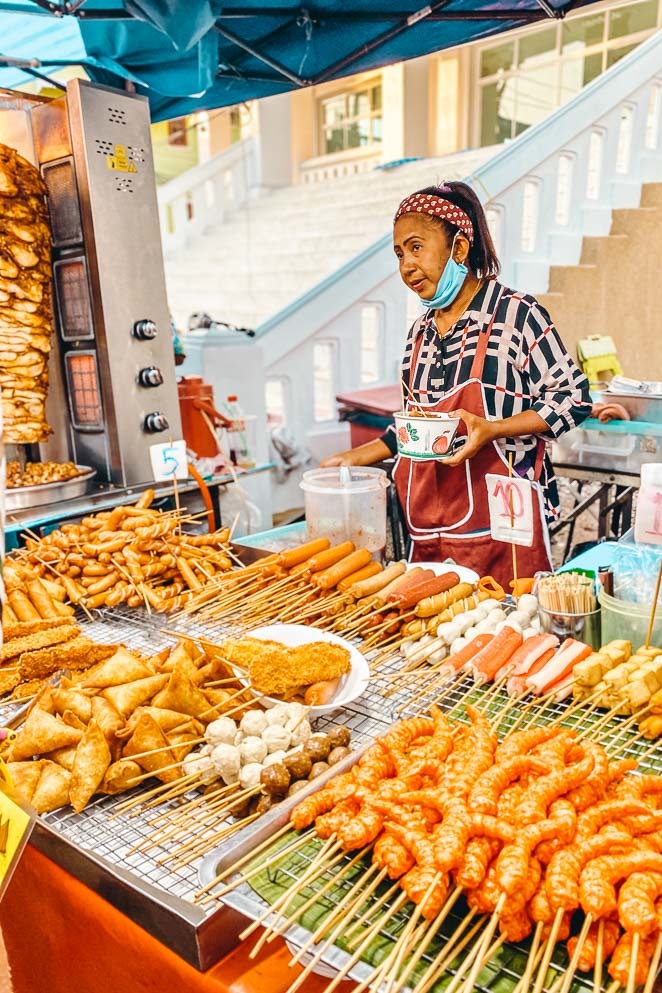 ​I'm not sure how many times we've mentioned that we love visiting local markets. We loved the night market in Penang, the fresh market in Bali, and especially loved visiting the night market twice per week in Thailand!
There's always inexpensive and tasty street food to buy, people to watch, and fun souvenirs to shop for.
7. Get A Few Thai Massages.
​After a long day of walking around, do yourself a favor and go get a Thai massage. I'm telling you, IT'S WORTH IT and so inexpensive. I think I paid the equivalent to $10USD for a 1-hour Thai massage.
They have massage shops all over Thailand, so you most likely will not have to wait in line or make any kind of appointment.
8. Eat Amazing Thai food.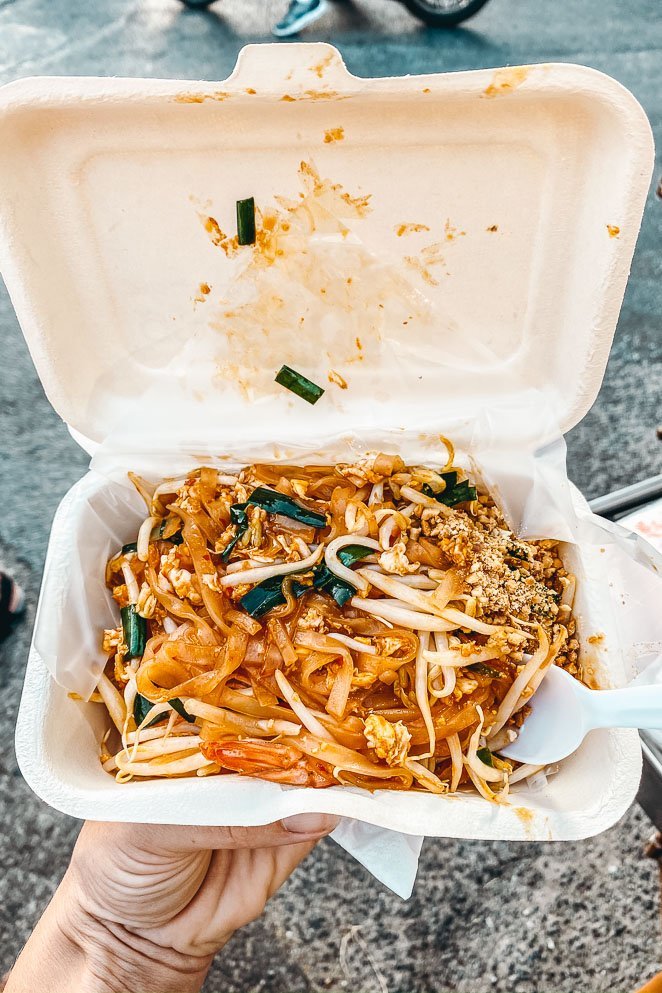 ​Always, always try the local food wherever you go. You'll be surprised by the flavors you'll discover. Thai food is some of our family's favorites. Some Thai food even incorporates mangoes in meals (in chicken, even) and it's surprisingly great.
9. Enjoy your beach time and body surfing.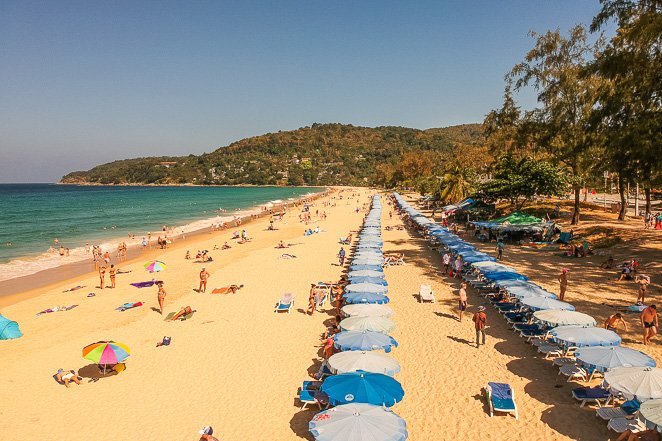 ​Plan to spend time at a beautiful beach in Southern Thailand. We enjoyed Karon Beach several times as a family. There were chairs you could rent, blow-up floaties for the kids to rent, two playgrounds and even bathrooms on the beach (for a small fee).
​10. Take a Tuktuk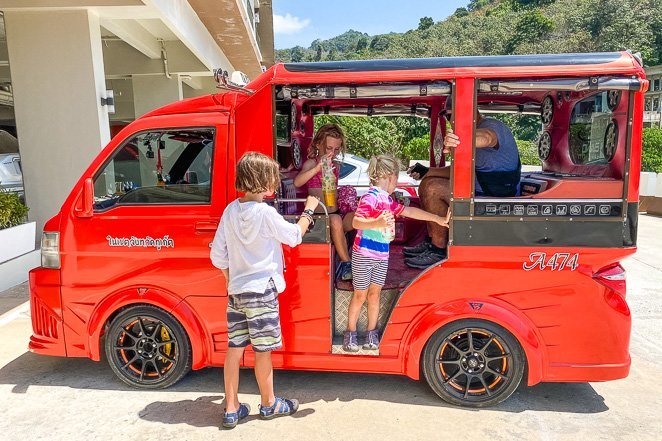 ​You can't visit Thailand without experience taking a ride in a Tuktuk. On a few occasions we hired a driver to take us back to our condo after a long beach day, even though we did walk there in the first place.
We took the chance to ride in a Tuktuk and it was fun! It's a local form of transportation and it gave us a wonderful view of the streets and people.
​When is the best time to visit Thailand?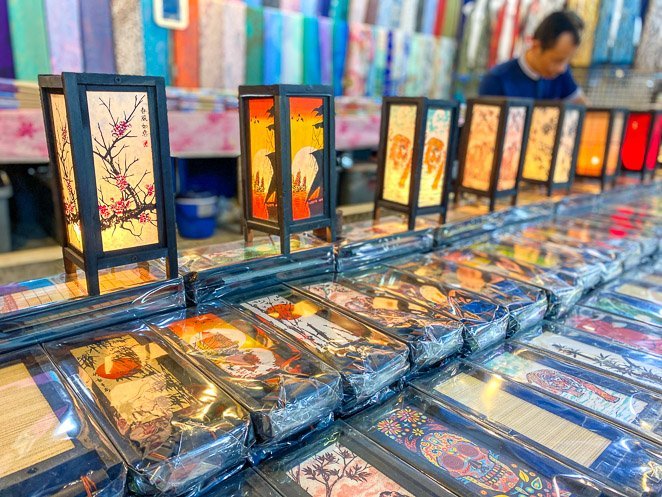 ​Thailand is such an amazing place to visit. If it's on your bucket list then I say make it happen and visit when it works best for you.
You can keep the costs down and avoid the crowds by visiting during the wet season, or you can plan to visit during the dry season and just be prepared to spend a little more and enjoy the time with other tourists.
​It's the perfect getaway for families on a vacation! To know more about Thailand, visit their official tourism website here.
Let's Travel Family is a participant in the Amazon Services LLC Associates Program, an affiliate advertising program designed to provide a means for sites to earn advertising fees by advertising and linking to amazon.com, amazon.co.uk, amazon.ca. Amazon and the Amazon logo are trademarks of Amazon.com, Inc. or its affiliates.