A great way to show your appreciation for campers and make sure that they have all the supplies they need is to put together a campfire gift basket. I have some of the best campfire gift basket ideas that you can use to help your campers have a great time.
However, the twist is, we have camping-themed gift basket ideas that you can create on your own! I figured that not all campers are the same; although buying a pre-made one is easier, it is much more meaningful to customize the basket according to each camper's needs.
So, if you want to know what these camping gifts for couples or other camping gift ideas for your special person are, then keep reading. I'm sharing 12 campfire gift basket ideas you can use to create your own unique gifts for campers.
THIS ARTICLE MAY CONTAIN COMPENSATED LINKS. PLEASE READ OUR DISCLAIMER FOR MORE INFO.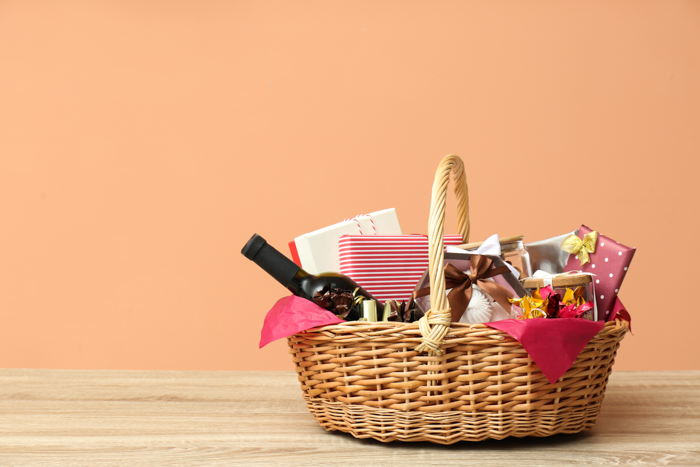 Grilling Gift Basket
I bet you know someone who's always in charge when it comes to grilling! You might want to get them a gift basket filled with all the essentials for the perfect campfire meal. These are our top grilling camping gift basket ideas: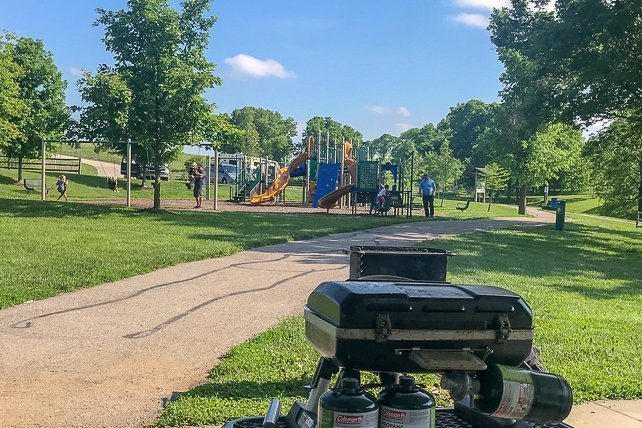 Portable Charcoal Grill
This charcoal portable grill for camping is perfect for grilling on-the-go. I found this one from Amazon and it can fit up to 6 dogs and 4 burgers at once!
Grilling Utensils
Complete the gift basket with some essential grilling utensils such as:
Spatula
Tongs
Basting brush
Grill glove
And more!
S'mores Gift Basket Ideas
For campers who love dessert, why not put together a s'more-themed gift basket? Here are some ideas for the perfect s'more gift basket ideas: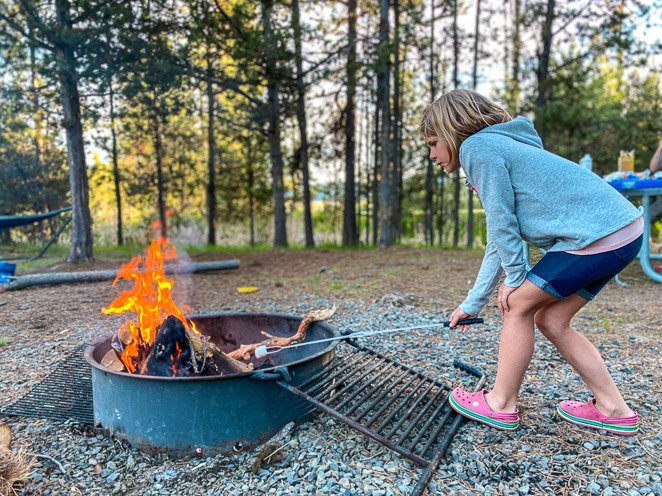 Gourmet Chocolate Bar
Forget regular chocolate bars. Get a gourmet selection of high-quality and uniquely flavored dark, milk, and white chocolate bars.
Marshmallows
Of course, no s'more is complete without marshmallows. Grab a pack of the Jet-Puffed marshmallows on Amazon or order from Walmart online.
Graham Crackers
Our family's favorite graham crackers for s'mores are the Annies Cinnomon Graham Crackers. They are firm enough for a gooey marshmallow yet not too hard to bite into.
Marshmallow Roasting Sticks
Don't forget the marshmallow roasting sticks! Get a set that is long enough for safety and durability but that folds up nicely and will fit in your gift basket.
S'mores Caddy Basket
To put all the s'more gear inside and make it a great gift basket idea, you will want to grab this s'mores caddy to hold all the fixings!
Chocolate Melting Pot for Indoor S'mores
If you want to add something special to the gift basket, then grab this indoor s'mores roasting kit that can be used around the kitchen table on family nights when camping isn't in the plans.
Camping Comfort Gift Basket Ideas
Looking for gifts for outdoorsy women who love to stay comfortable? These camping comfort gift basket ideas are perfect: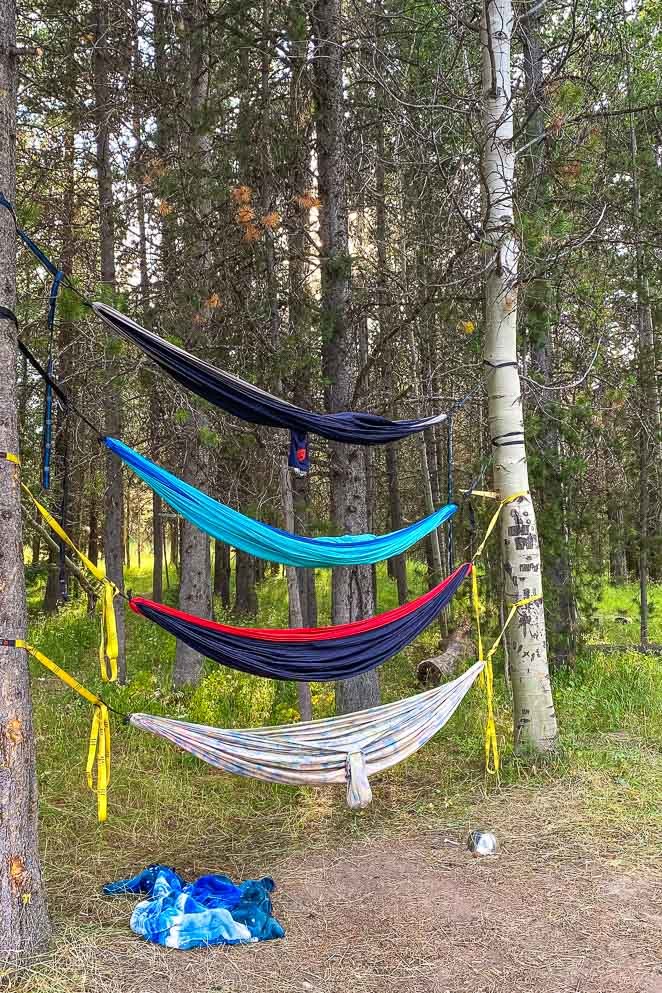 Camping Pillows
Give the campers something to rest their heads on. Get them some camping pillows that can make their sleep at night much more comfortable.
Portable Chair or Hammock
After a long walk in the woods, nothing feels better than getting to rest for a bit. A portable chair is a convenient and handy piece of equipment to bring with them, most camping chairs now have built-in cup holders and armrests.
But when it comes to full comfort, a sleeping hammock is the best there could be! This Wise Owl Outfitters Camping Hammock already has the necessary accessories for easy setup up.
Campfire Blanket
This is something that campers will really appreciate. Get them a cozy and portable blanket they can use for warmth when the nights get cold. This EKTOS Plaid Wool Blanket is warm enough to keep them cozy on the cold nights!
Survival Campers Gift Basket
This is a must-have for campers who like to be prepared. They can make the best gifts for hikers who also love to camp. Here are some ideas for the perfect survival camping gift basket: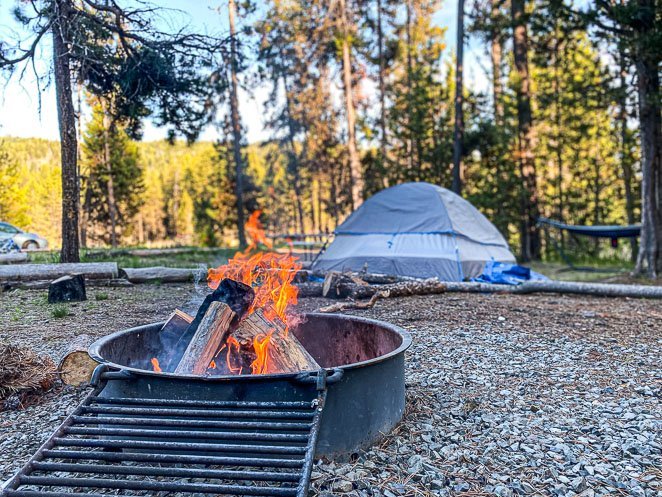 Swiss Army Knife
This is a must-have for any camper, especially for adventurous survival campers! Get them a dependable and durable Swiss army knife with all the essential tools that they need. I always recommend this RoverTac Multitool Tactical Folding Knife that comes with other functions for more uses.
Emergency Flashlight
You never know when you'll need a flashlight. Get them an emergency flashlight they can use for those dark times. A headlamp like this one from Amazon is also a great option!
First Aid Kit
Safety is important, so make sure to get them a first aid kit that has all the essential supplies they need for any minor emergencies.
Fire Starters
Get them a set of fire starters that help make starting the campfire much easier.
Nature Lovers Gift Basket Ideas
For nature lovers, there are a lot of great alternatives for the best camping basket ideas. From nature gifts for kids to those for adults. Here are our top picks: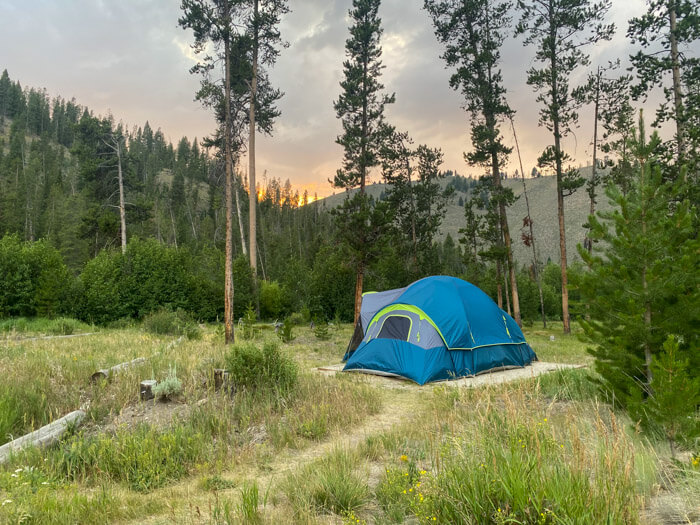 Binoculars
Get them a pair of binoculars so they can explore the wonders of nature in detail.
Camping Journal
This is a great gift for all type of campers, even I had one when I was younger. Gift them a camping journal they can use to document their adventures in the great outdoors.
Bug Repellent
Get them a reliable bug-repellent that is both safe and effective. There are natural alternatives available like this bug repellent from Amazon.
Junior Campers Gift Basket
And of course, we can't forget about the kids! There are so many options for kids camping gear that would make great gifts. Yet, what should you put in a kid's camping gift basket? Here are some ideas for the perfect junior camper gift basket: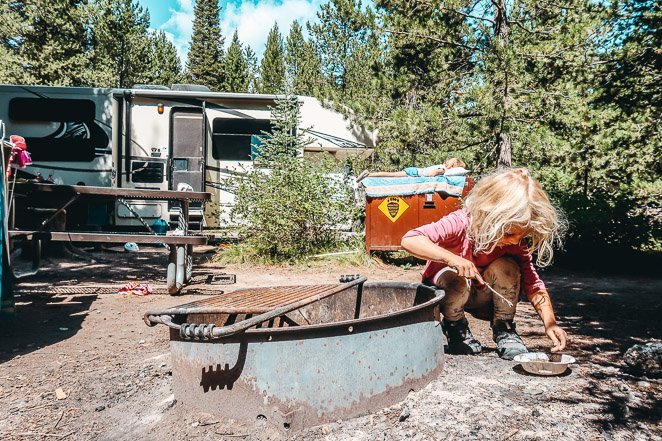 Compass
A compass is a great way to teach kids about direction and navigation. Find a compass with an easy-to-read map for the junior camper in your life.
Camping Activity Book
This is a great way to keep the kids entertained while camping. Get them an activity book that has fun puzzles and games they can play while at the campsite.
Nature Guide
A nature guide is a great way to teach kids about their environment. Get them a comprehensive nature guide they can use to learn about the plants and animals in their area.
Camping Clothing
It could be the basic ones such as:
Water Bottles
Make sure to get them a quality and durable water bottle they can use while camping. My kids use this Hydro Flask 20 oz for kids from Amazon and it has been great so far.
Adventure Gift Basket Ideas
For the campers who like to explore, these adventure gift basket ideas will make them smile: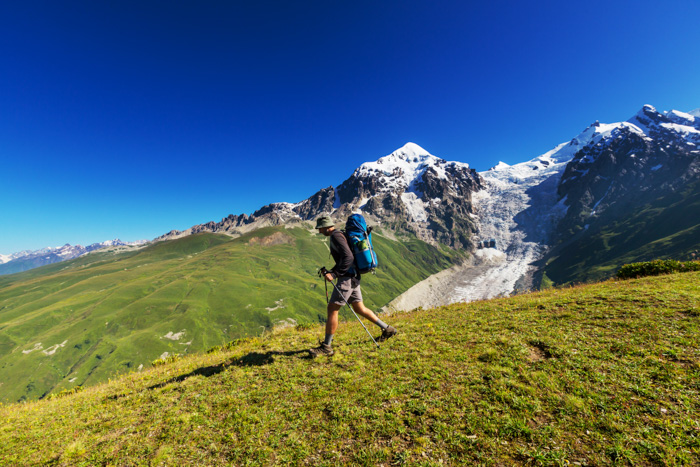 Instant Camera
This is a great way to capture special moments while camping. This is what we love about the Instax instant camera that prints photos real time! Plus, it's super cute, and my daughters love it so much!
Camping Binoculars
Get them a pair of nice binoculars they can use to explore their surroundings in detail.
Camping Backpack
A quality and durable camping backpack is a must-have for any camper. Get them a backpack that is roomy enough for their adventures.
Camping Cooking Set
This is something they would really appreciate, especially for the campers who like to cook their own meals. I found this one from Amazon that's complete with pots, pans, and even a kettle.
Winter Campers Gift Basket
Winter is a pretty extreme time for camping. Although it's a very rewarding experience, you need a lot of special gear to make it enjoyable. Honestly, gifting a few camper van accessories can also be super helpful for a winter camper, depending on if they will be in a tent, an RV, or a van. Here are some winter camping gift basket ideas to keep the campers warm and comfy: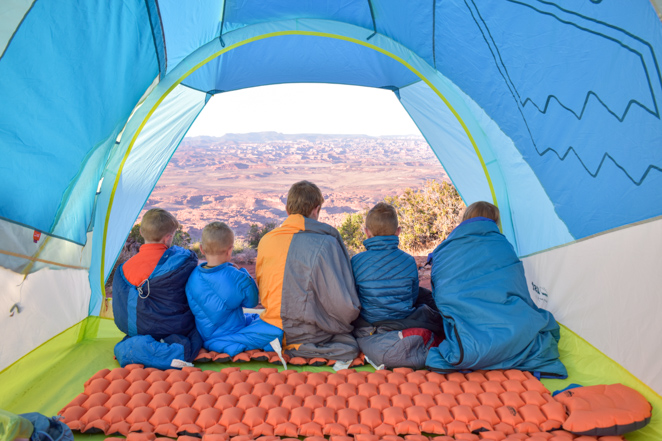 Thermal Sleeping Bag
Get them a good quality thermal sleeping bag that is designed for extreme temperatures. I highly recommend this NEMO Disco 15 Sleeping Bag that's made for cold temperatures.
For more recommendations on the best sleeping bags, check out our how to stay warm in a tent blog post.
Insulated Blanket
This is a must-have for winter camping. Make sure to get them an insulated blanket that can keep them warm even in the coldest of temperatures.
Hand Warmers
These are great for keeping the hands and feet warm. Get them a set of hand warmers that can really make a difference when the temperatures drop.
Thermos
I'll tell you, they will surely appreciate this gift item! A thermos is a great way to keep food and drinks hot for long periods of time.
The Glampers Gift Basket Ideas
For campers who like to stay stylish while camping, these glamping gift baskets for glampers are perfect for them. They include some of the best glamping accessories.
Candles for Camping
Add a cozy and romantic atmosphere to their camping experience with special candles for camping. This lantern turned candle, is a great set that can burn for hours on end.
Wine Glasses and Corkscrew
Make sure they can enjoy a nice glass of wine while camping. Get them a set of stainless steel wine glasses and a corkscrew for easy access.
Or even better, gift your friends this amazing glamping wine set that comes with a cooling tote, cork screw, two wine glasses, room to chill the wine, and a knife and cheese board.
Wool Socks
I personally loved these Darn Tough wool socks from REI Co-op that keep my feet warm, even in the coldest of nights. Get them a pair of wool socks that they can use for camping.
Portable Lamps
Lamps are a great addition to their glamping accesorires. Get them a set of portable rechargeable lamps they can use to light up their campsite.
Coffee Lovers Gift Basket Idea
For the campers who can't start their day without a cup of coffee, these coffee-themed gift basket ideas are perfect. The are some of the best camper coffee maker ideas.
Camping Coffee Maker
The Wacaco Minipresso from Amazon is a great coffee maker for camping. It's lightweight, compact, and can make a cup of espresso with just hot water!
Camping French Press
This is a great addition to any camper's coffee arsenal. Get them a camping French press for making delicious coffee while on the go.
Camp Coffee Mug
Get them a camping coffee mug that they can use to enjoy their favorite brew. There are a lot of designs to choose from, so make sure to pick one they'd love!
Insulated Water Bottle
Hydroflasks are my top choice for keeping coffee hot for hours. Get them an insulated water bottle that can keep their morning brew warm.
Portable Coffee Grinder
Make sure you get them a manual coffee bean grinder they can use to grind fresh beans for their morning coffee. This one from Amazon is great!
These are just some of the great camping gift basket ideas that you can get for the campers in your life.
But before you get them anything, make sure to take into consideration their needs and preferences.
Bonus!
If you're trying to get the best camping gifts for dad or any special man in your life, here's a great idea – a camping gift set! Get him a complete package that includes all the essentials for camping! This includes 11 unique gifts for him, including:
Insulated coffee grinder
Rambo knife
Mini Ferro Rod
Ferro Rod with Tinder rope
Firestarter
Coffee grit soap
Bottle Opener
Waterproof drawstring bag
Candle
Packed in a black box with a special gift card inside!
For the junior campers in your life, a camping gift box is perfect! Get them all the essentials they need for their next outdoor adventure. This gift set includes:
Power magnification binoculars
Compass
Butterfly net
Magnifying glass
Backyard exploration critter case
Whistle
Tweezers and bug containers
Hat and backpack
There you have it! A big list for camping gift basket ideas. I hope it gives you some inspiration to grab the perfect gifts for your favorite campers! Happy shopping!