RVing the USA is one of the very best ways to experience this beautiful country. It allows you to immerse yourself in the plentiful gorgeous natural areas, connect with the locals, and travel at your own pace, changing directions on a whim and flying by the seat of your pants.
For this reason, we highly recommend every family give RVing a try, even if that means renting an RV for a week to and learning about the best RV vacation ideas below.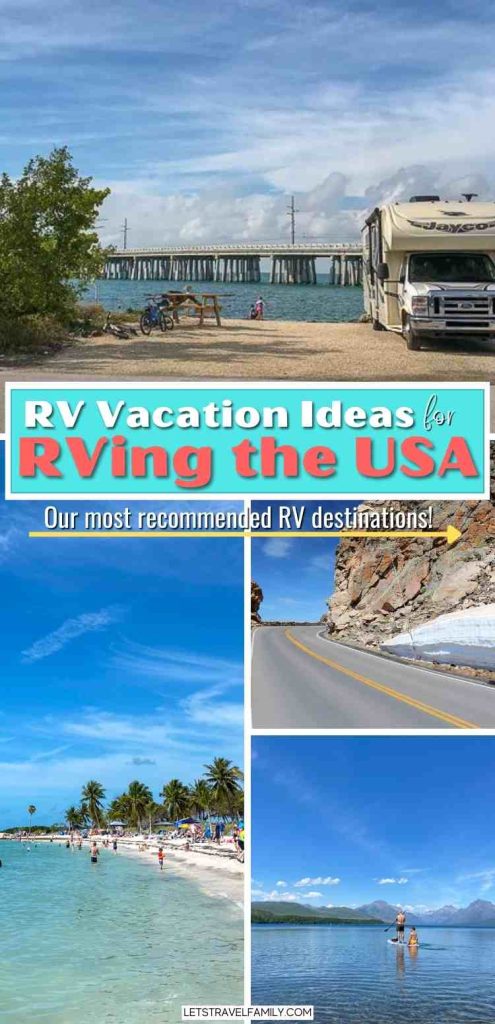 THIS ARTICLE MAY CONTAIN COMPENSATED LINKS. PLEASE READ OUR DISCLAIMER FOR MORE INFO. THIS POST WAS WRITTEN BY JILL GREISING-MURSCHEL, A FAMILY TRAVEL AND RV LIVING EXPERT.
If you plan to rent an RV, borrow one from the 'Airbnb of RV rentals' – Outdoorsy. Then learn the simple tips on how to drive an RV and what RV accessories to bring along. Then you'll be ready to begin planning your route!
A great RV route planning app to check out is Roadtrippers. It can help you plan out your exact route after you decide on the RV destinations you want to include on your trip.
Of course, you want to make sure you have somewhere awesome to go once you have the RV. This is where our RV vacation ideas come into play. Below are our top 15 favorite places to take an RVing trip in the US. If you want to be adventurous, you might consider RV camping in Baja Mexico. You really can't go wrong when choosing a destination from this list!
Best Summer RV Trips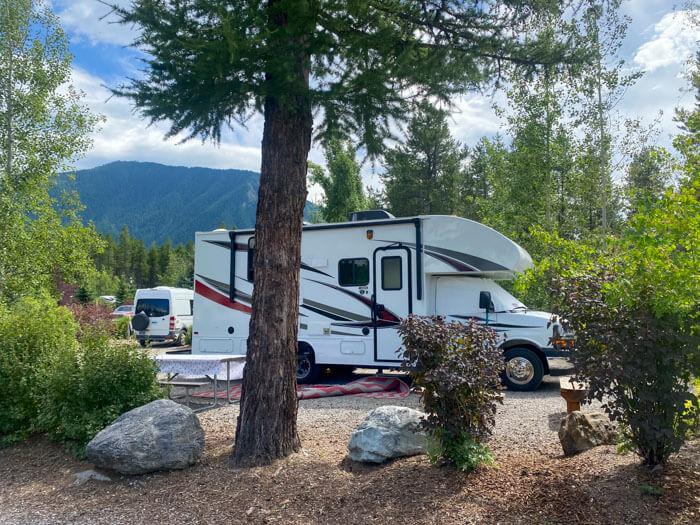 Summer is by far the most popular time for RVing the USA. If you choose to take your road trip during the summer months, you will be greeted by warm weather, opportunities for swimming, amusement park fun, paddleboarding, and gorgeous greenery.
Below are our favorite summertime RV travel spots.
The Great Lakes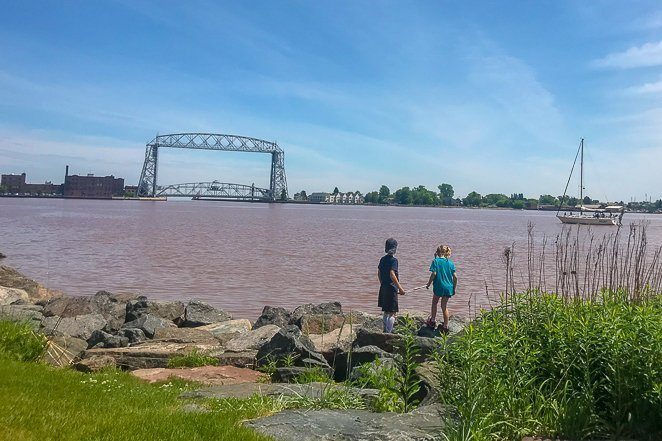 The Great Lakes are absolutely gorgeous and are something everyone should see at least once in their life. These aptly named lakes are enormous, meaning the area surrounding the lakes is also quite expansive. This means there are tons of things to see and do as you travel around the giant bodies of water.
Some of the things we recommend doing and seeing include:
Swimming in at least one of the Great Lakes
Paddling at least one of the Great Lakes
Visiting Chicago
Exploring Michigan's Upper Peninsula
Glacier National Park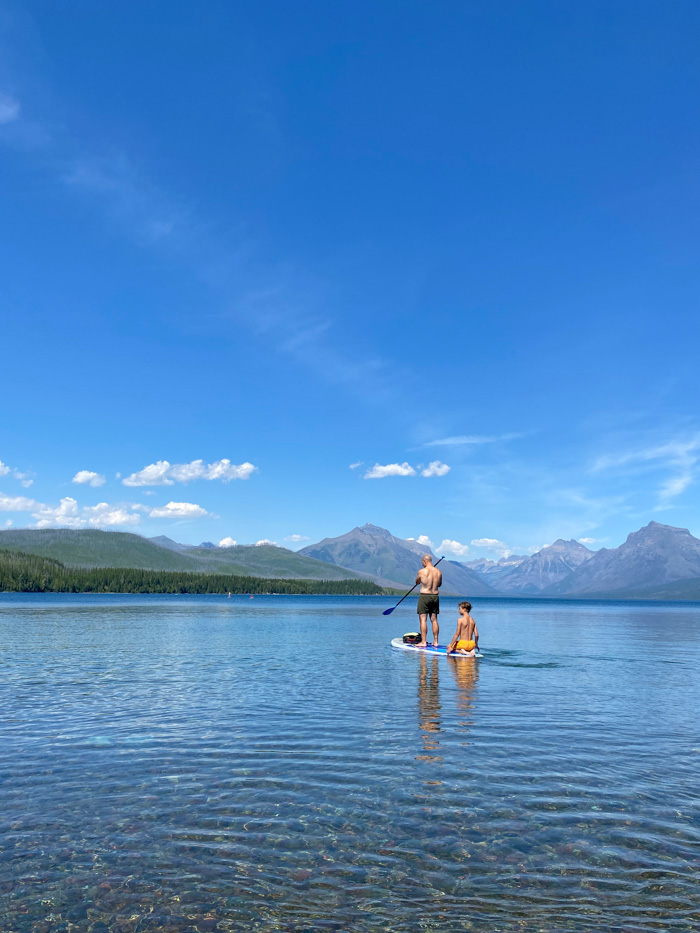 Glacier National Park is an amazing and magical place. Because it is so far north, it is definitely best to wait until the summer months to visit in your RV. In our opinion, this is the best time for camping, hiking, and paddleboarding.
Note: It's good to know that you will need a reservation in order to drive the famous Going-to-the-Sun Road. Grab yours early because they go fast!
The Pacific Northwest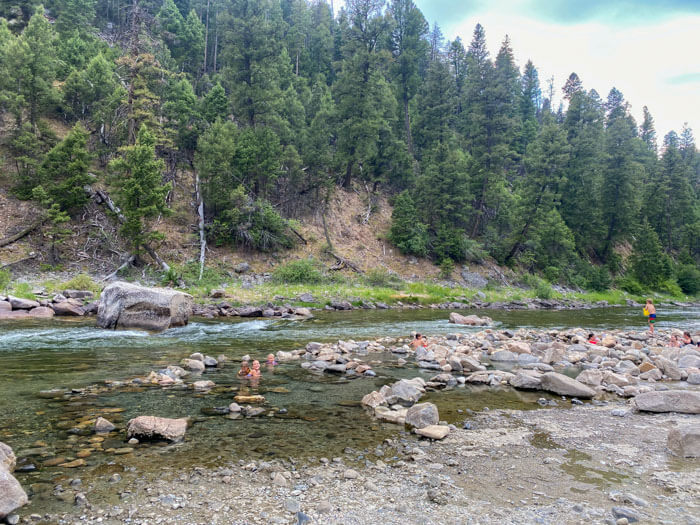 Another magical place? The Pacific Northwest. Oregon, Washington, and Idaho are all incredibly beautiful places with plenty of natural areas to explore and enjoy. We love the incredible coastline in this area of the country, as well as the dense forests, snow-capped mountains, and rushing rivers.
Of course, you must pay a visit to Seattle, Portland, and Boise too! Be sure to check out some of the best hot springs in Idaho during your RV road trip in the Pacific Northwest.
Best Fall RV Trips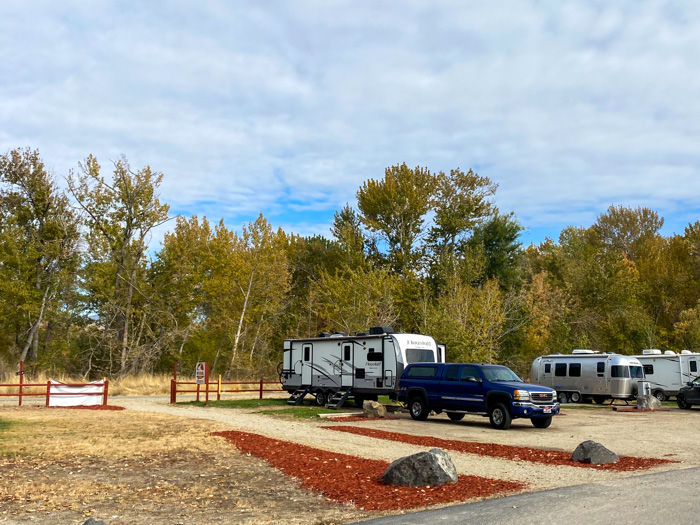 Some of the best RV vacations happen during the fall months. The crisp weather has a way of beckoning us outdoors for a hike, and there's nothing better than warming up near a campfire at the end of a fall day. Of course, the changing colors are also lovely to witness while road tripping in the fall.
Here are some of the best fall RV trips out there.
The Blue Ridge Parkway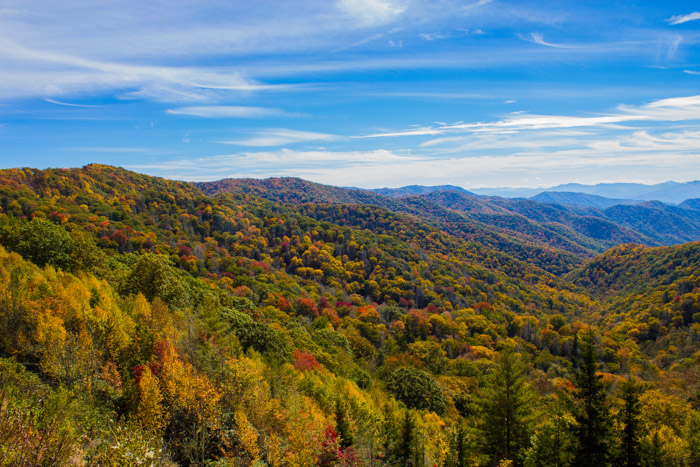 The Blue Ridge Parkway is easily one of the best places in the country to check out the fall foliage. This one winding mountain road runs through both the Great Smoky Mountains National Park and Shenandoah National Park, and it offers some incredible views all year round, but especially during the fall. It's also set up nicely for RVers, making this a nice, easygoing trip.
Acadia National Park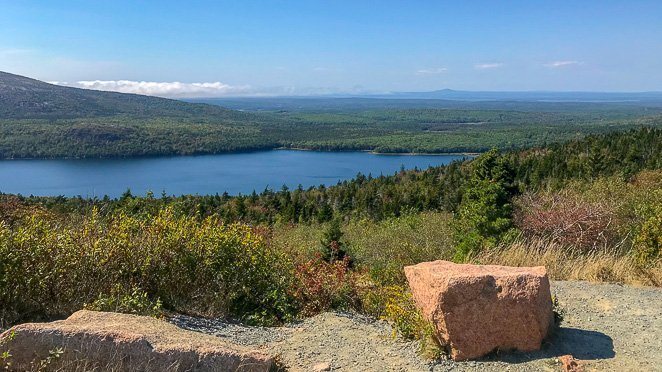 Another fantastic place to check out fall colors? Acadia National Park. If we're being honest, we adore Acadia in the summer and spring as well, but it's extra special in autumn when the whole place lights up with bright reds, yellows, and oranges. Of course, you will want to make sure you visit in early fall since the place does get super cold super quickly whenever October rolls around.
Historic New England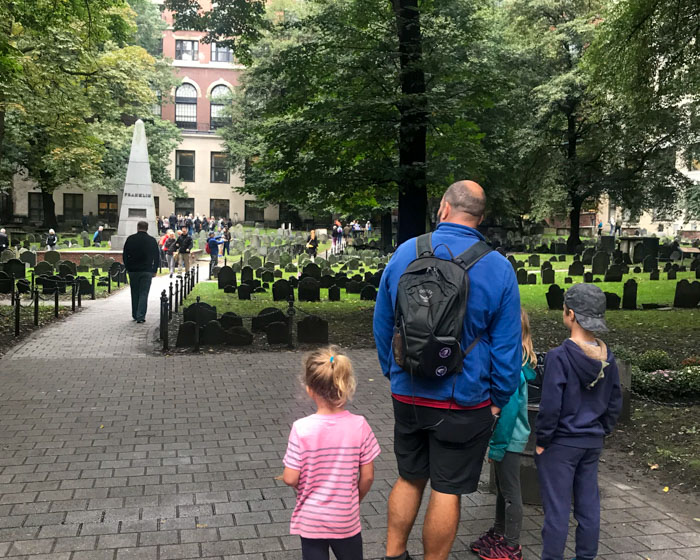 Also best visited in the early fall, historic New England is yet another ideal spot for leaf peeping. The colors start to change in early September, and the super cold weather sets in around mid-October.
In addition to checking out all of the amazing fall colors, be sure to visit the many amazing historical sites as well as the big cities such as Boston and NYC while in the area!
Related Post: See more great fall trip ideas here!
Best Winter RV Trips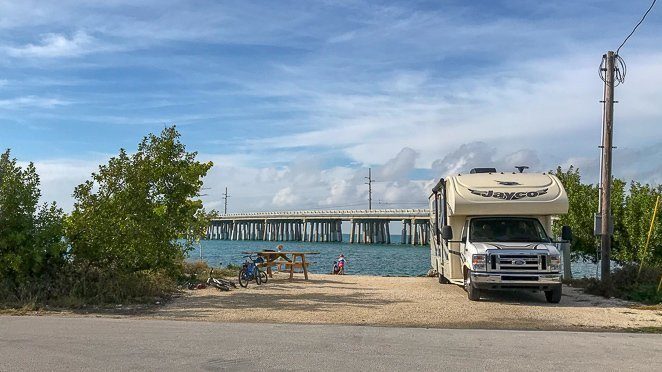 RVing in the winter? You bet! RV vacations during the wintertime are a fantastic way to brighten the darkest winter days. The trick to a successful winter RV trip? Choosing the right RV destination.
After all, not all of the US is dark, cold, and snowy when the winter season arrives. Some perfect places are the Everglades National Park, Walt Disney World, and more!
Check out the list below for the best RV destinations in winter.
Walt Disney World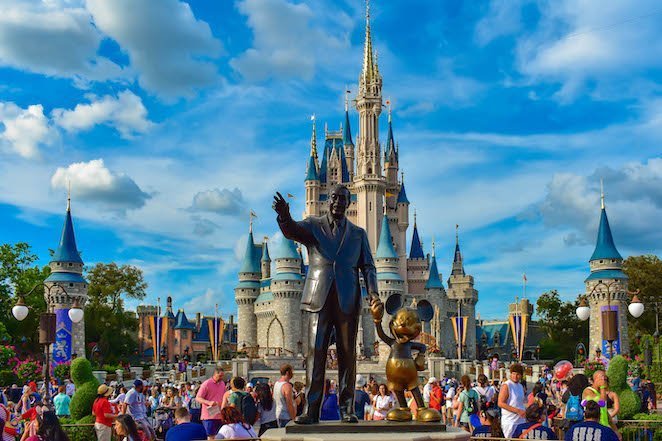 Thanks to the on-property RV park and many RV parks in the surrounding area, Disney World is a great place to visit in an RV no matter the time of year. However, it is much more enjoyable in the winter months when the weather isn't blisteringly hot. Besides, because it's in sunny Florida, a winter trip to Walt Disney World is a great escape from the cold.
Afraid of spending a fortune on a Disney trip? Here are some tips for enjoying the parks on a budget.
The Florida Keys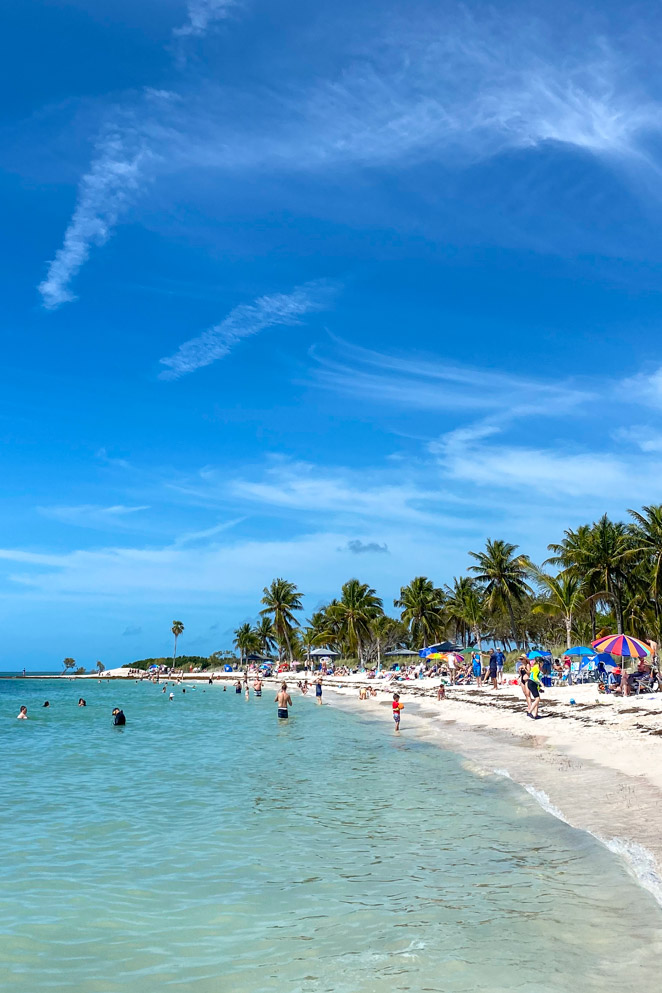 Is Disney World not warm enough for you? Better keep heading south to the Florida Keys, then. The Keys tend to be the very warmest place in the country during the winter, making it a haven for RVers. Not only that, but these islands are home to some of the best beaches, state parks, kayaking, and seafood out there.
If you're planning an RV road trip through Florida, then the Miami to Key West drive is a must-do. You can even take a tiny detour and visit Everglades National Park along the way.
The Desert Southwest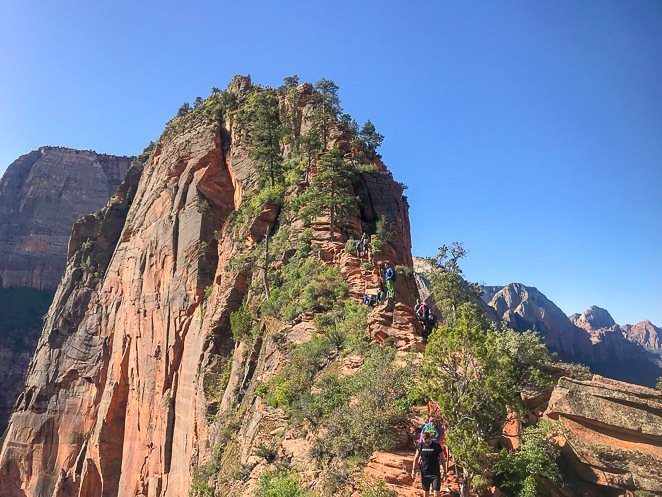 Though not typically as warm as Florida, the desert southwest is another warm popular wintertime RVing destination. This area of the country is home to a number of wonderful boondocking opportunities. (Don't worry, there are RV parks too if that's what you prefer.)
There are also several amazing national parks in the desert if you're planning to head south, including Joshua Tree National Park, Zion National Park, Saguaro National Park, and Arches National Park just outside of Moab, Utah.
Best Spring RV Trips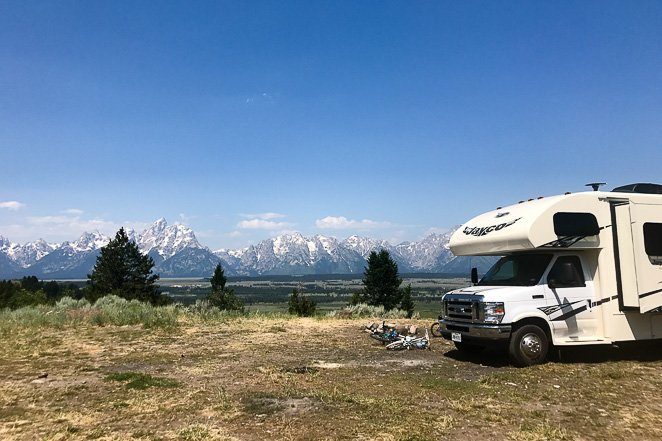 Wondering about the best places to RV during the spring? Honestly, RV vacationing almost anywhere is going to be lovely during the springtime. The flowers, sunshine, and gentle breezes are absolutely wonderful, especially after a long winter.
That said, we do still have some top RV destinations in the US for spring, and we've shared them below.
Grand Teton National Forest and Yellowstone National Park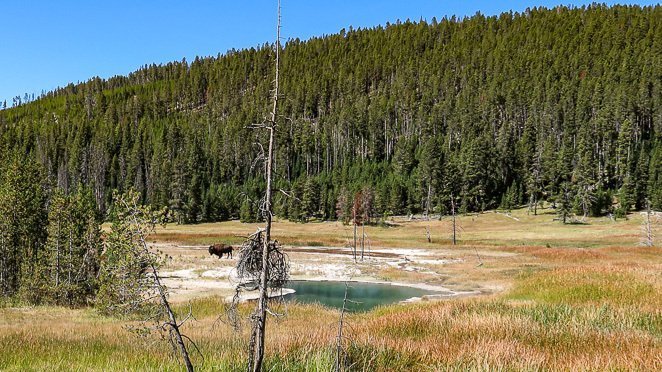 Grand Teton National Park and Yellowstone National Park are two amazing places and some of the best RV trips in the west. The coolest thing about these two national parks? They are close enough together that one can easily combine them into a single RV getaway. Here's an itinerary for your time in Yellowstone and a list of things to do in Grand Teton.
Texas Hill Country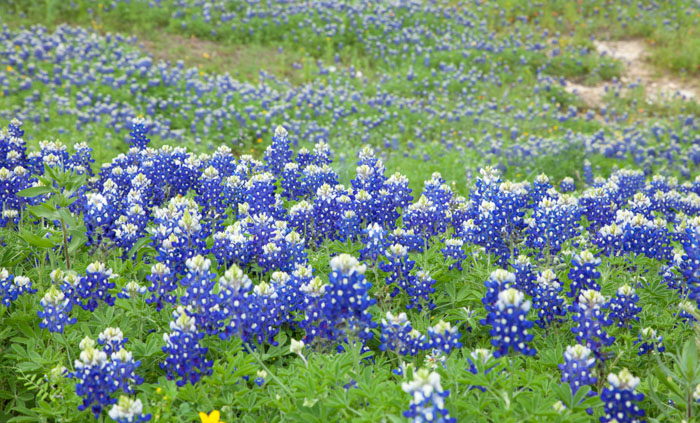 Texas Hill Country is a super fun place to get away from it all and enjoy rural life for a while. The rolling hills are beautiful, the small towns are charming, and the swimming holes are refreshing. Our favorite time to check out this area? The springtime is especially beautiful, as this is when the Texas Bluebonnets are in full bloom, and the way they paint the hillsides blue is incredible.
Mesa Verde National Park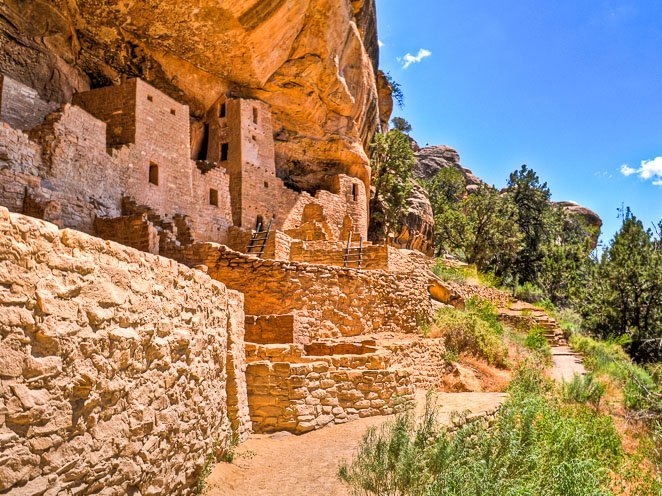 The Mesa Verde National Park is an amazing place to visit in the springtime. This state park is located in Colorado and it's home to some of the most stunning cliff dwellings and ruins in the world. The weather is typically mild, and the scenery around this park makes it a great place to escape and enjoy its natural beauty. It's a great addition to a Colorado road trip.
Grand Canyon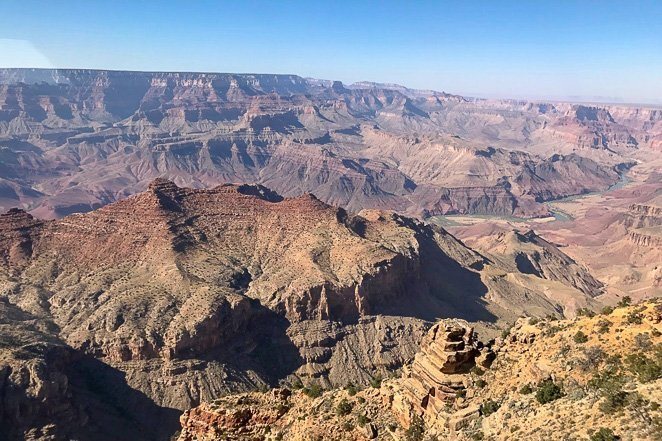 Between the months of March to May, the Grand Canyon is a great place to go for some of the most magnificent views in the country. There are many RV parks located near the rim of the canyon, so visitors and RVers have plenty of options for places to stay while they take in the views. Plus, with temperatures in the 70s and 80s during this time of year, it's a great opportunity to get out and do some hiking!
The Pacific Coast Highway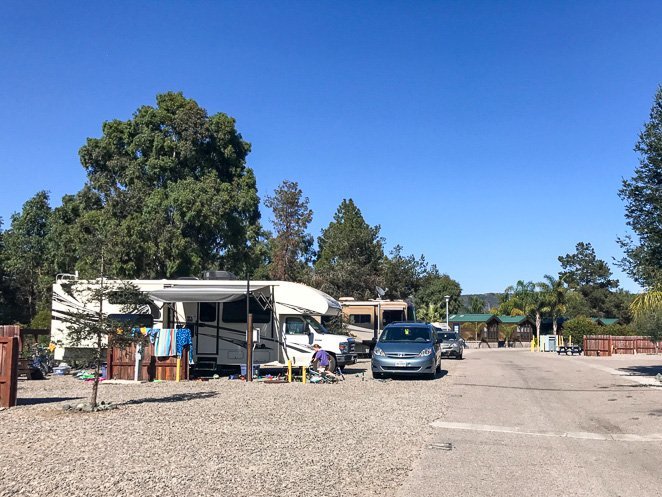 Another one of the best RV road trips in the west? A trip up the Pacific Coast Highway from San Diego to San Francisco. This is one of the most scenic roads in the entire world, and you're sure to find yourself staring in awe as you travel down the highway. We especially like this trip in late spring because the weather is just perfect for exploring the gorgeous coastline.
Check out Avila Beach in Central California and stay at the KOA of Avilia/Pismo Beach like we did. It's a short biking or walking distance to the beach!
---
Clearly, there are a whole lot of amazing places to explore in this country, no matter the season. You can discover even more adventure ideas to add to your bucket list as you plan out your route. These are just a handful of the best RV road trips in the USA, with plenty more out there than we can cover here today. Such as our favorite RV campsites across the USA.
That said, there is more to planning an RV life trip than just choosing a destination. You also need to find the best places to eat, the best things to do, and the best RV road trip routes to take.
To assist with all of the aspects of planning your RVing USA adventure, we recommend the best RV route planner: Roadtrippers. This program provides information on RV stops across America and could easily help you plan an RV trip to all 50 states.
Sign up for Roadtrippers and use the Code: BTR5QTP to save $5!
Now that you know all of our favorite RV camping and vacation spots and have the best RV road trip planner, all that's left to do is rent the best RV for your family, book some campsites from RV campgrounds, and start exploring!