Planning an RV trip can seem a bit stressful, but it doesn't have to be. Using the best RV trip planner app, website, or a combination of the two can make it so simple.
RV planner apps are great for finding campgrounds, planning your route, choosing the best route without low clearances, and even finding great gas prices.
No need to keep bulky maps in your glove compartment. Just download these RV trip planning apps, or check out the trip planning websites we list, and have access to some great tools on your next USA road trip!
THIS ARTICLE MAY CONTAIN COMPENSATED LINKS. PLEASE READ OUR DISCLAIMER FOR MORE INFO. THIS POST WAS WRITTEN BY JILL GREISING-MURSCHEL, A FAMILY TRAVEL AND RV LIVING EXPERT.
Download your Free RV Budget Workbook
11-pages of useful worksheets!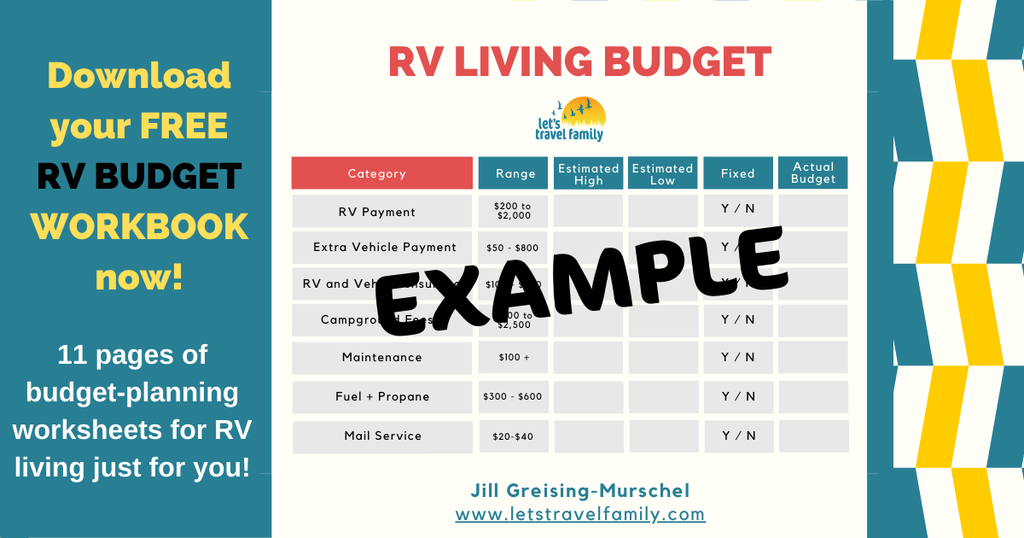 What is the best RV trip planner? It depends on what type of RV traveler you are and what your needs are.
Do you want to find free camping or an RV park? Are you full-time RVing or taking an RV vacation around the USA?
RV trip planning can be a big part of the excitement. You can research and learn about where you want to visit, what the weather will be like, and all the fun things to do there.
Yet, the logistics of finding places to camp can become a bit overwhelming. That's why we created this detailed post listing some of our favorite RV travel planner apps and websites.
RV Trip Planning Apps and Websites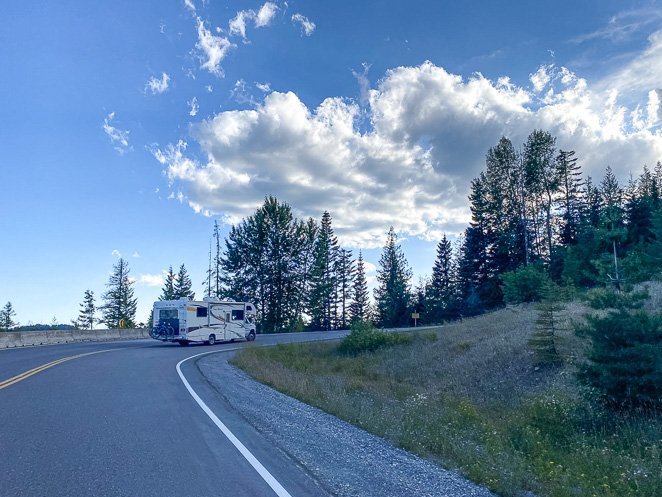 Campendium – This is one of our family's favorite RV trip planning websites when we are planning out our travels.
I love how easy it is to read and find what you need, gives reviews on paid campsites and FREE campsites, AND provides reviews of the cell signal at the campgrounds or boondocking locations. It also works great as an app on your iPhone!
Roadtrippers – We used Roadtrippers as our free RV trip planner when planning our route after looking up great places to camp on Campendium. Some would say it's the best RV route planner app.
Roadtrippers is very easy to use and is a free road trip planner app that is available online and now in an app. They do have a 'Plus' membership which provides a lot more features. Check out the Plus membership here and use the code: BTR5QTP to receive $5 off!
AllStays – Camp and RV– The Allstays app works only on iOS, not Google Play. We use this RV trip planning app when we are en route and need to find an RV-friendly gas station, rest stop, check for low clearances, and more.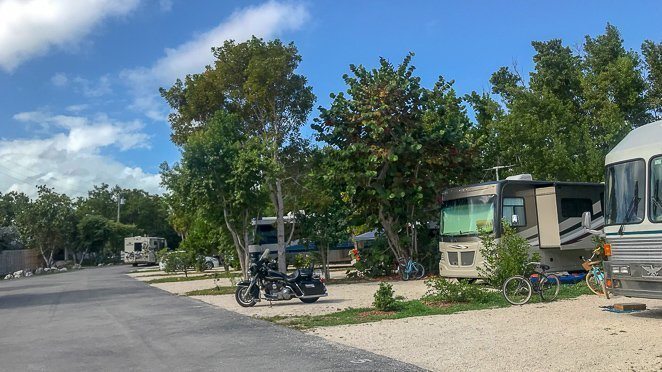 iOverlander – This is another app that will help you find reviews of RV parks, dry camping areas, propane fills, and more.
Keep in mind that this app is international and may not have as many reviews for North American locations as some others.
RV Parky – RV Parky is another one of the RV route planners that work well if you want to find an RV park and don't need to know about cellular signal. However, if you're looking for 'free' camping, boondocking sites, or want to know about previous cell signals then this app is NOT for you.
This app is available on both iOS and Google Play. You can also use their online platform to search by filter.
Related Post: Discover 8 Best RV Parks Near Boise Idaho
Good Sam Camping – This website offers reviews of campgrounds. They used to have a Good Sam Trip Planner that is no longer available.
I'm not a huge fan of their online search feature to find reviews of campgrounds, as it doesn't have a map view or list anything about cell signal.
Grab your complete RV Apps Cheat Sheet to refer back to the best RV trip planners.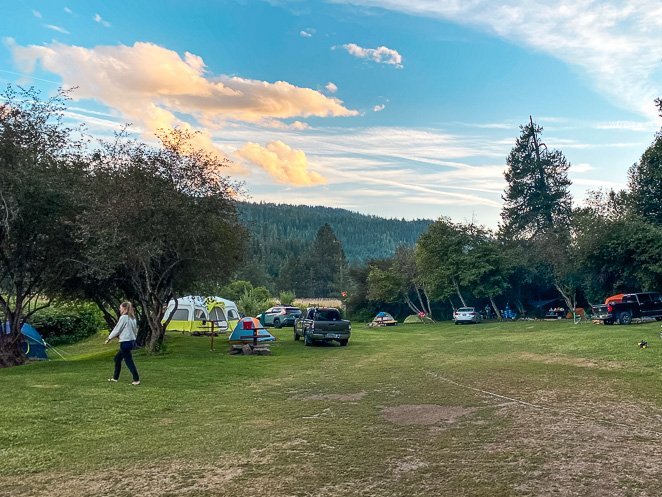 Harvest Hosts– Search for a winery, distillery, or farm that opens up their property for you to stay at for a night of dry camping. This membership and website will allow you to stay 'for free' at some pretty remarkable places around the USA.
They do hope that you will make a purchase from the farm or brewery while visiting, and arrive during business hours. With your membership, you can find hundreds of Harvest Hosts and many RVers will use this as a great stopover on their way to a distant destination.
Boondockers Welcome– We've used our Boondockers Welcome membership several times. I love how easy it is to search online and see the maximum RV length that can fit, length of stay (some will let you stay up to 5 nights) if dogs are welcome, and other people's reviews!
Once you do stay, it's best to leave a review of your host and they will do the same for you as a guest.
Passport America – This membership offers up to a 50% discount on campground fees at select campgrounds across the nation. Most of the time the discount is only valid during the off season and limited to 1-3 nights total.
I find the interface hard to work with as you have to go into each campground to read the fine print under 'Additional Campground Notes' regarding what days the discount applies.
Campground Reviews – We don't use this app, but I've heard it mentioned and wanted to list it here as another option to check out.
Fun Road Trip App
Drive.fm – Drive.fm App is a fun and entertaining road trip app where you can play interactive audio content such as trivia and quizzes hands-free on a travel day! Available on the App Store and on Google Play.
Play Jeopardy!, Drive.fm Trivia Show, or a name that song quiz, all by responding using your voice. It's totally hands-free! They even have a Superfan Showdown channel with big movie titles such as Indiana Jones, Harry Potter, and Star Wars!
RV Trip Planner Apps that cost Money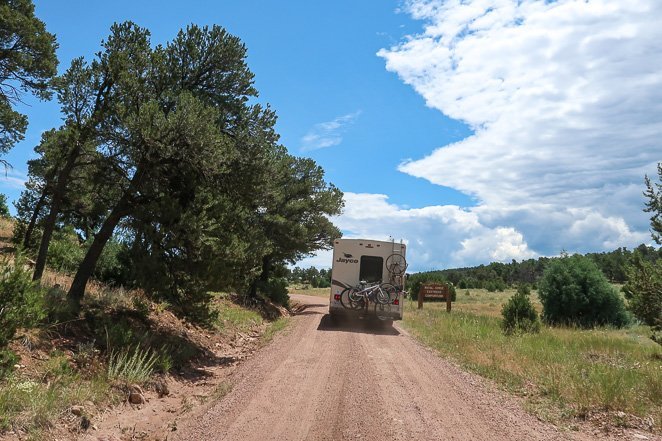 RV Trip Wizard – RV Trip Wizard is a paid RV trip planner app, but one that might be worth the cost. I just tried their demo and wow, I was impressed. Some would rate this the best RV planning app available.
They not only list the most private, public, and National Park campgrounds but even some BLM campgrounds. In addition, the RV Trip Wizard also lists if there is internet connectivity and shares reviews of each camping area.
You can use the RV road trip planner app on your smartphone, laptop, or iPad. Then transfer the trip to your GPS or download the map and import it into Google Maps. Their RV trip planning software even has roadside stops, gas stations, Walmart, and other locations available to add to your trip.
Tony and I were impressed that they allow you to find hazards such as low clearance and I loved how you can add in the cost of each night and keep a running budget for your RV trip.
What a great RV vacation planner app and software.
You can also prioritize which RV club campgrounds to show such as Good Sam's or Passport America.
This might be the best RV trip planning app available to those of us in North America.
RV Travel Route and Travel Day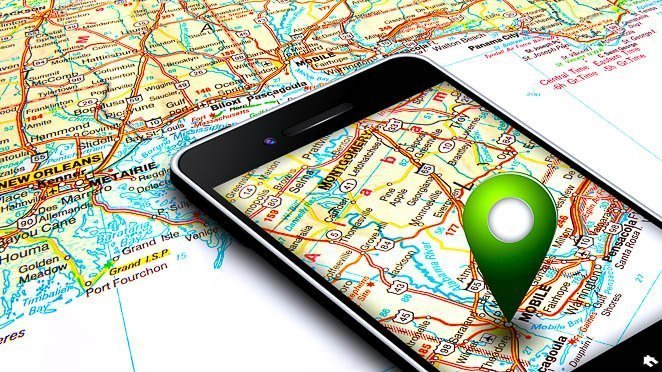 iExit –– This simple app will tell you in real-time how close your next exit is, if there's food or gas there, and even how close the nearest rest stop is. It works with your GPS so it tells you in real time. The iExit app is available on iOS and in the Google Play store.
GasBuddy –– Plan your trip around cheap gas station stops with Gas Buddy! This is one of our favorite RV trip planning features. I love how this app allows you to see current prices at upcoming gas stations on your travel day.
You can also go to their website and type in the start and end point, make/model of your vehicle, and it will list how much money in gas it might cost you if you stop at the gas stations along the way (showing the current prices at each gas station). It's also available in the Google Play store.
Google Maps– Make it simple and plan a road trip with Google Maps. We have used several other mapping apps, yet we always come back to Google. Pro tip: use the satellite view to see if your RV will fit in the upcoming gas station BEFORE you attempt to get off the highway.
I'm not sure we have an RV travel day without using Google Maps and to be honest, I'm pretty sure most other RVers use Google Maps as well.
Maps.me– If you want to download maps to look at offline, this app might be for you. We don't use this one, but I do know friends that do. It's available for both iOS and Google Play.
Boondocking Specific Apps for RV Vacations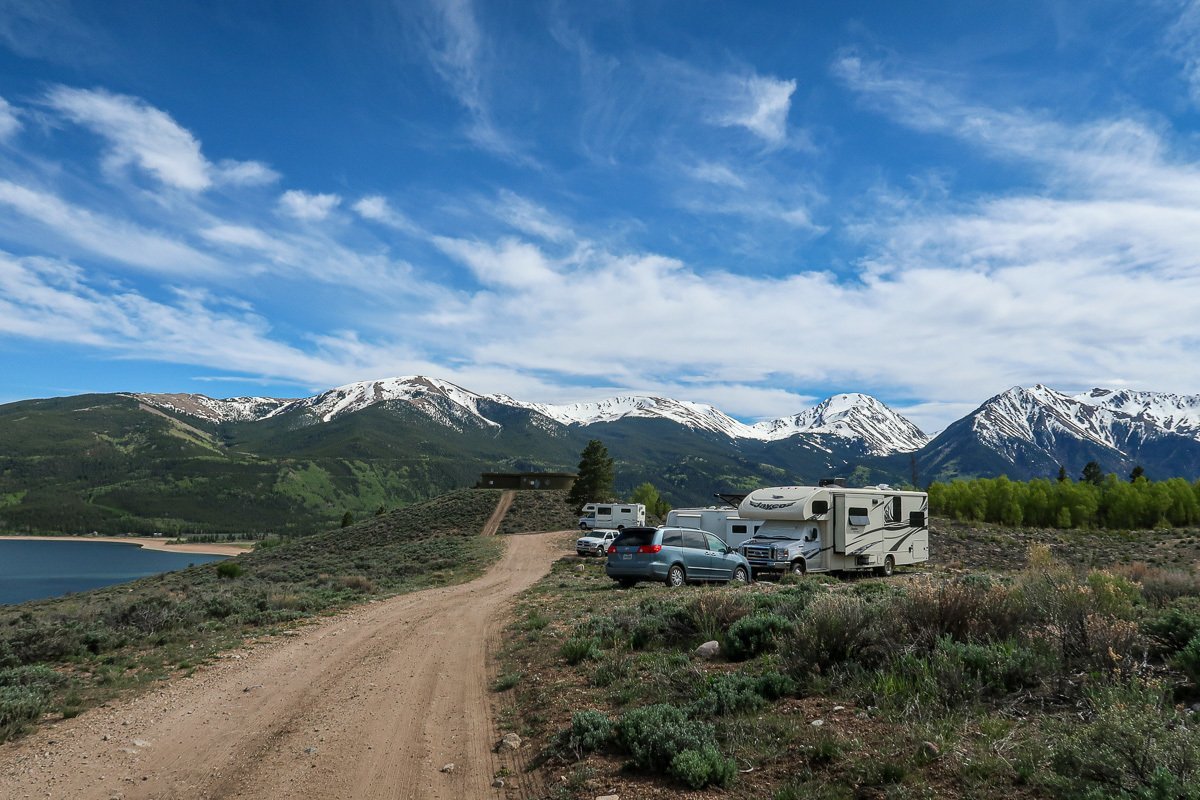 US Public Lands – Do you want to try to dry camp or boondock on BML land? This app, which is only available for iOS devices, allows you to determine if you are actually on BLM land or over the border onto private property. It also has a list of maps where all public lands are in the US.
Freecampsites.net – This is another great website to find RV route planner free camping around the US. There isn't an app for it at this time, so I'd recommend using your computer.
Also, be sure to read the fine print of each campsite as many are for tents only, or may even require a permit ahead of time.
Weather Specific Apps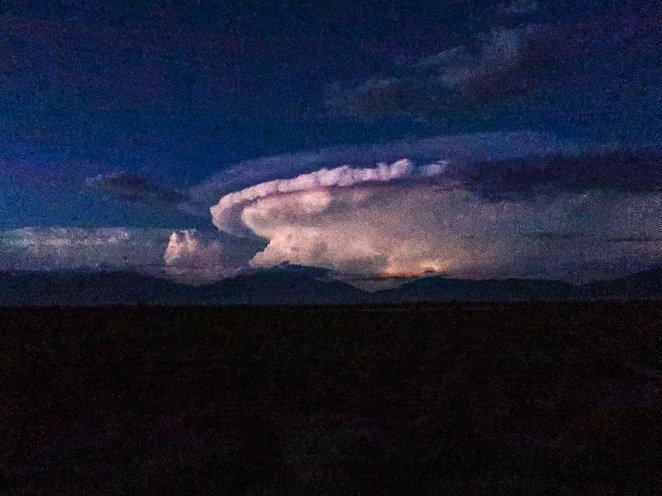 Radar Scope – This is by far our favorite radar app out there. Tony uses it anytime a storm is coming so that we know if we need to plan to stay put an extra hour or if we can keep traveling. It is a paid app and available on iOS and Google Play.
Dark Sky – This weather app is a hyper-local weather app that will tell you when the rain will start and stop by the minute, almost like magic. It's only available on the App Store with IOS.
Windy – This free wind app is available on both iOS and Google Play. It will give you a wind forecast or tell you the current wind to help you decide if today is a great day for taking your RV on a road trip.
NOAA Weather Radio – Tony and I both have this app on our phones. It alerts us if we are in a tornado warning or watch with a loud noise (if you set it to alter you that is) so that it works as your weather radio in your RV. Now keep in mind that we need cell signal and a charged cell phone for it to work.
How To Plan A Trip In Your RV?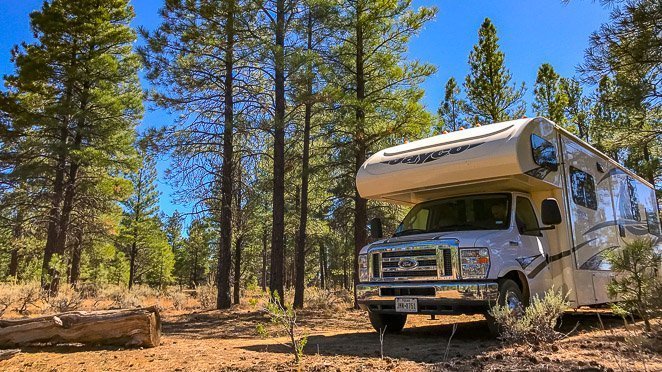 To answer this question, you need to take into consideration your travel style.
Do you enjoy planning every detail out and following the best route each time?
Or, do you enjoy some spontaneity and use your favorite road trip app from above on your travel day?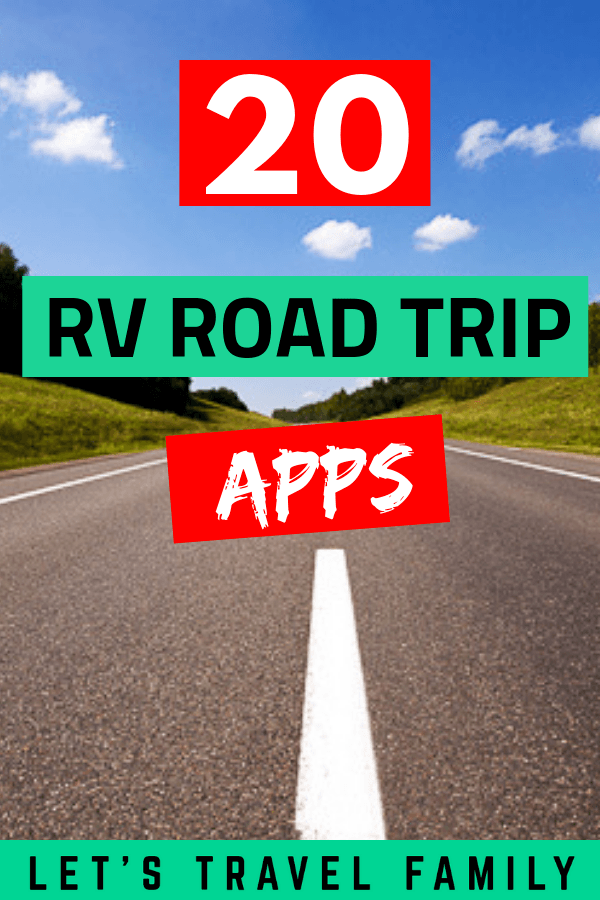 I do recommend that you have some idea of the route you plan to take when traveling in a Motorhome or pulling your RV behind you. It will decrease your chance of any major RV safety mistakes with low clearances and give you a better idea on how long to expect your travel day to take.
As a full-time RV living family, we use several of these apps, but no longer all of them.
You see, if you live the RV lifestyle for awhile, you'll learn what works best for you and what you are looking for when it comes to RV travel planning. However, if you are a beginner to the RV life, then having a good plan will help you make the most of your travels.
Make your life easier and download your RV apps cheat sheet here.