Are you looking for the best gifts for outdoor kids in your life? Fun and unique nature gifts for kids can be just what your little nature lovers will appreciate and use the most. Discover these fun gifts for kids who love nature so that you can make an impact with your gift-giving this year.
Your kids will love to work on nature-themed activity books, catch insects, write in their kid's nature journals, or create nature crafts as they learn.
The gift ideas listed below can make great birthday gifts, back-to-school gifts, or Christmas gifts for kids. You may also find our best camping gifts for kids to be a helpful resource.
Below you'll find nature kits for kids, perfect nature gift for both boys and girls, and even ideas for homeschool gifts.
THIS ARTICLE MAY CONTAIN COMPENSATED LINKS. PLEASE READ OUR DISCLAIMER FOR MORE INFO. THIS POST WAS WRITTEN BY JILL GREISING-MURSCHEL, A FAMILY TRAVEL AND RV LIVING EXPERT.
The Best Nature Gifts For Kids
If your little one loves to get outside and search for dandelions or beautiful wildflowers, then this pressed flower art for kids might be a perfect gift idea.
Or, consider grabbing your outdoorsy daughter or son a small flower planting kit like this one. One of the top nature toys for kids who appreciate gardening. You can even use this in an apartment or keep it with you if your family is full time RVing like ours did for 3 years.
A creative camping gift idea for kids that we listed on our resource guide for camping gifts for kids is this camp crafts kit made up for 12 activities.
A great gift idea that would make any up-and-coming astronomer's dream come true is a telescope for kids like this one.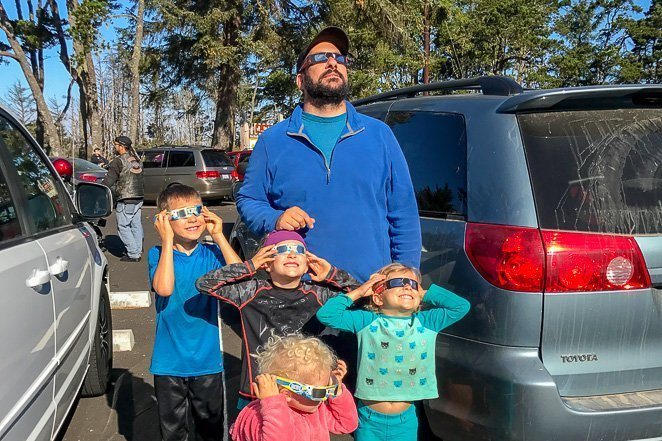 A fun and unique at-home nature activity you can do with your kids, whether you homeschool them or not, is to raise butterflies with this Nature Bond butterfly growing kit. We did this many years ago as one of our home education resources and the kids and I loved it.
Children who are really into bugs and insects may also get a kick out of this Nature Bond Bug Catcher Vacuum. What a silly but fun way to capture fireflies at the cabin this summer.
Every kids who loves to get into nature should have some sort of nature kit. I love this Unplugged Explorers kit that includes a bug collector, compass, binoculars, and more gift ideas.
Now, if you just want to get a great pair of binoculars for your nature-loving kiddo, then these are the top pick on Amazon for kids.
After collecting the insects and bugs, your outdoorsy kid might want to begin looking at them closely with a National Geographic Microscope kit.
If bugs aren't their thing, but instead they love rocks, then here are other nature gift ideas. The National Geographic Geodes kit allows your child to break open 10 geodes. One of my favorite nature kits for kids, as I love learning about rocks.
Best Nature Activity Books For Kids
Illustrated nature activities books make for a great addition to any child's bookshelf and if you're looking for a kids nature gifts idea. This Nature Anatomy Activity book is so well put together with experiments, activities, and journal prompts that it would make a great homeschooling science book.
Another option for a great nature activity book is this one with over 50 creative projects and activities for kids to do that involve nature. I loved seeing the reviews on Amazon for this book, as I like to look at the inside before I make a purchase.
A personal nature journal like this one would be a great addition to a nature activity book for kids. That way your child can doodle and take notes as she completes an activity.
Nature gifts for children can come in many forms. If your child is interested in crafts and nature, then this Organic Artist For Kids DIY Guide might be the perfect gift. I love some of the creative ideas in this one.
Fun Nature Games For Kids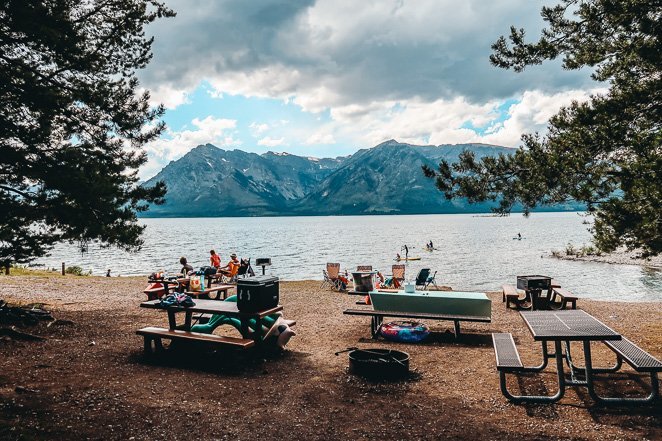 If you want a fun game that you can give to the young person in your life who loves the natural world, then this find-and-seek scavenger hunt game might be a great choice. It can also work as a fun way to get the entire family outdoors and move their body a bit more.
Related post: Family Games For Outdoors Everyone Will Love
This outdoor scavenger hunt game with walkie-talkies could be fun for the whole family. Our family would love to use this on our upcoming camping trip to Glacier National Park.
Another great game for nature-loving kids is Wildcraft. It's an herbal educational game that does not require reading, so it's great for ages 4 and up. Our kids have played it with several different friends and they all seem to really like it.
One of the top National Park lover gift ideas on listed on our post about the unique National Park gifts is the Trekking The National Parks Board Game. These would make great gift ideas for kids.
Did this list help you come up with great gift ideas for your nature-loving kiddo? If not, be sure to check out our travel gifts page to find other gift ideas for the people in your life.