If I were to RV full time again, I would do many things the same. Such as diving into the lifestyle quickly without looking back. I'd totally do it that way again. Much like ripping a bandaid off. Yet, I would do several things differently if we were to RV full time again, and that's what I'm about to share with you.
First, if you're new to Let's Travel Family, then here's a super quick background of our RV experience. My husband Tony and I (Jill) decided we wanted to sell everything, buy an RV, and travel the country as a full-time RV living family with our 4 kids back in the Spring of 2017. We were determined to live each day to the fullest and to find a nicer climate than Minnesota if I'm being totally honest.
I created this blog early on in our travels as a resource for other people and families looking for full time RV living tips, fun family destinations to travel to with your kids, camping tips and tricks, and so much more.
We lived in our 33-foot class C motorhome for 2 ½ years before putting it into storage so we could travel as a family full time overseas into Southeast Asia for 5 months.
Then we ended up moving to Idaho in 2020, when the world shut down and began to put down some of our own roots.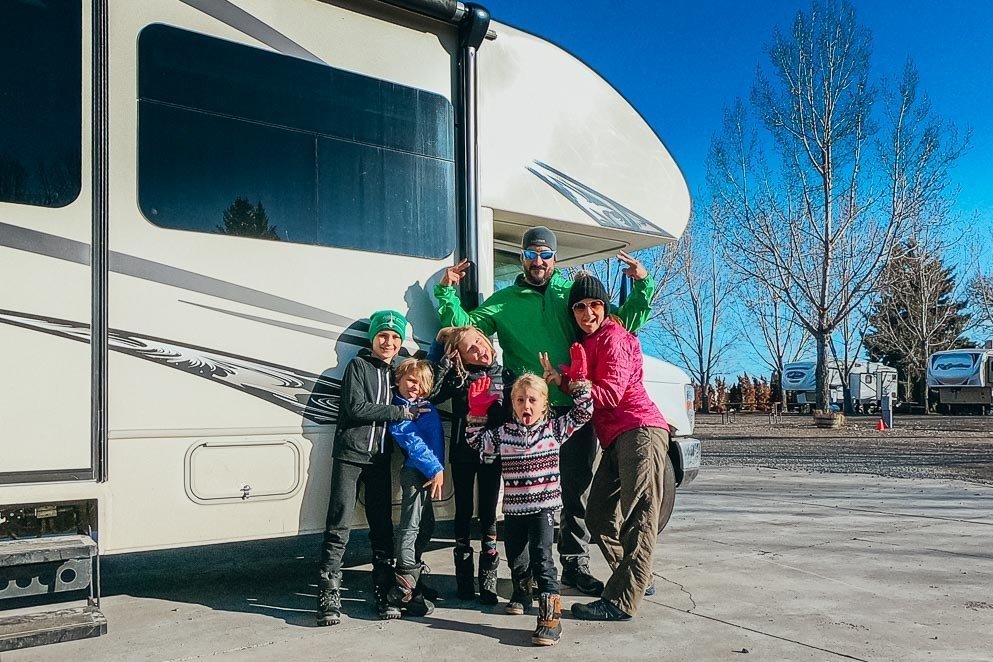 Now back to the big question…if we were to RV full-time again what would we do differently?
Well, when our family of six launched into living in an RV full time back in May of 2017 we just didn't know enough about what we were doing. We learned as we went along, asked other RVers along the way, and in all honesty, I wish that I knew more back then.
THIS ARTICLE MAY CONTAIN COMPENSATED LINKS. PLEASE READ OUR DISCLAIMER FOR MORE INFO.
Learn exactly how to plan your next RV trip or travel day and stay organized without feeling overwhelmed when you grab our 14-page RV Cheat Sheet Bundle. Click here to grab a copy of the Sanity Saving RV Checklist Bundle now.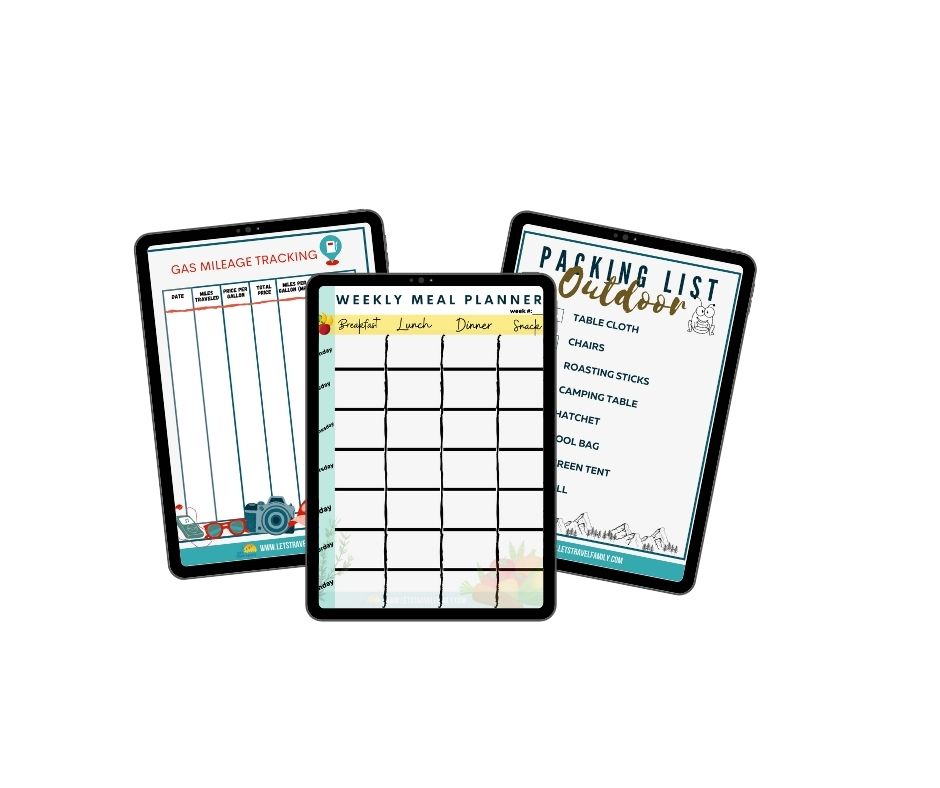 Top 10 things I would do differently if we were to full-time RV again
1. Slow Down
Traveling to a new campground or boondocking spot every 4 days while working online full time was just way too fast. Yet, that's how we did it when we first started.
You see, we had many bucket list destinations on our radar and only a short summer window to visit places like Glacier National Park or Jackson Wyoming, and the Grand Tetons.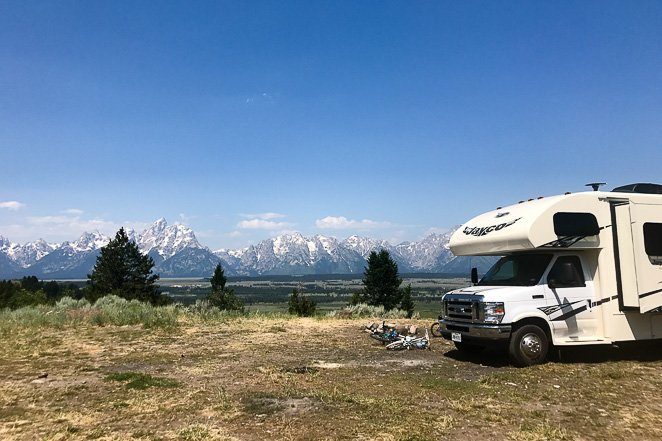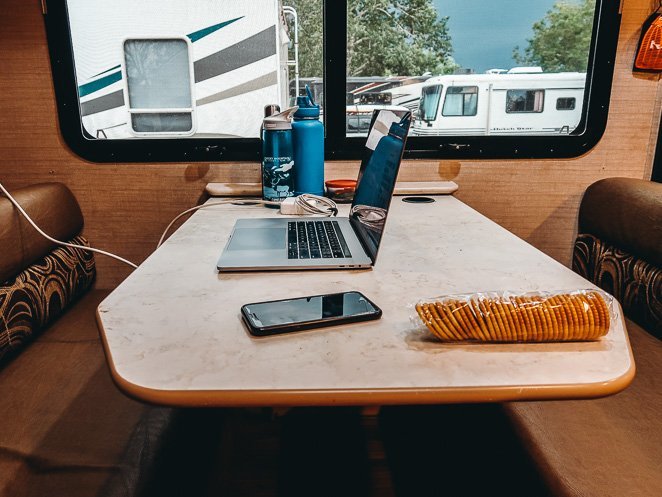 If we were to launch into full-time RVing I would either do so without a full-time job and take a year sabbatical so that we could travel to a new place every few days, or I would have us stay for 2 weeks at each new destination.
2. Get to know the local area and communities more, rather than just seeing the 'places'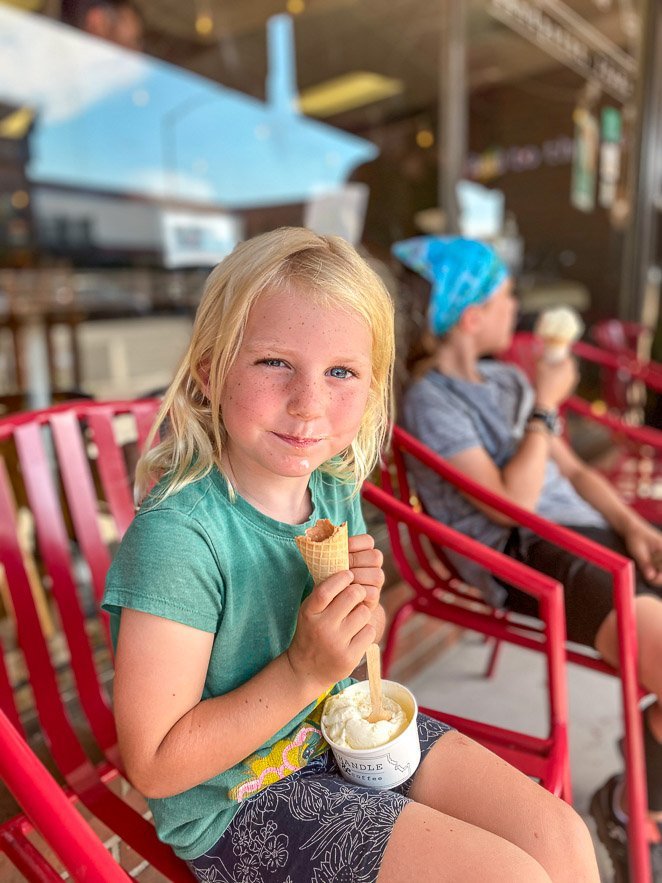 The USA is huge and has many different types of people, cultures, and ways of life. From the deep south in Georgia to the fast-paced life in San Fransisco, there are so many ways of life.
If we were to do it all over again, I would seek out the local communities more. Attend more farmer's markets, find more locally owned ice-creamed stores and coffee shops, and get to know the people at each destination.
Related Post: 34 RV Must Haves For Owning An RV
3. Get a bigger RV for our family of 6 (if we did it a second time)
Our 33-foot class C motorhome was the perfect size for our family of 6 at the time we bought it. Our kids were 2, 4, 6, and 8 years old when we first launched and they fit well in the bunk beds in the slide!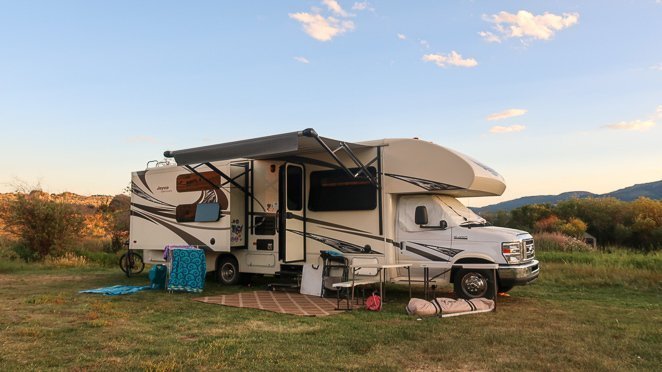 I have no regrets about the type and size of our RV. However, if we did it a second time with older kids, we would get a large fifth wheel because I feel that would be the best RV for full time living with older kids. That way we could have a large bunk room in the back for the 4 kids along with a large bedroom that could also work as an office up front with a door. Much like a 2-bedroom apartment.
Related post: Full Time RV Insurance: Is it Needed?
4. Be set up with Solar for longer-term boondocking
I would be sure to install a lot of solar panels, batteries, a larger fresh water tank, install the best composting toilet for RV life, and be sure there was a large refrigerator in our fifth wheel so that we could enjoy longer stretches of boondocking and dry camping. We'd get set up for long-term boondocking so that we could live more comfortably longer.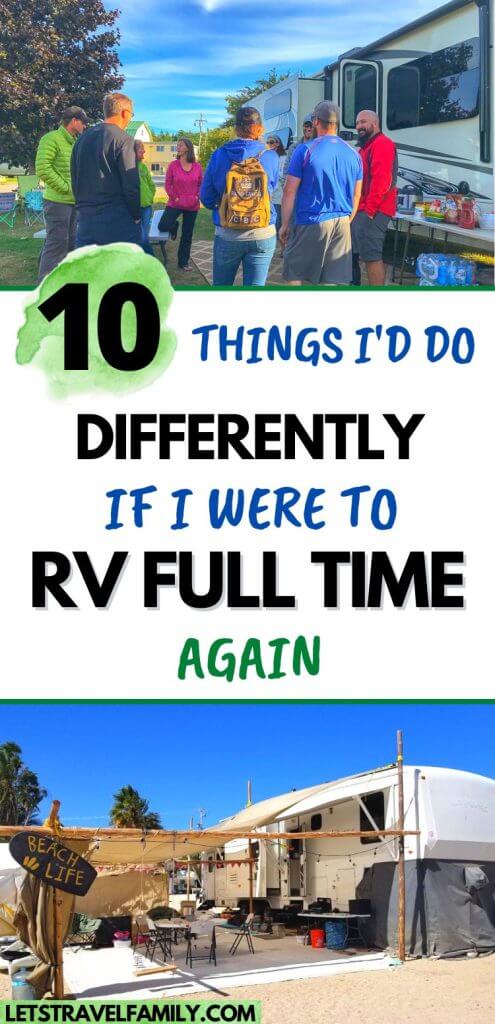 5. Plan to meet up with friends right away and be intentional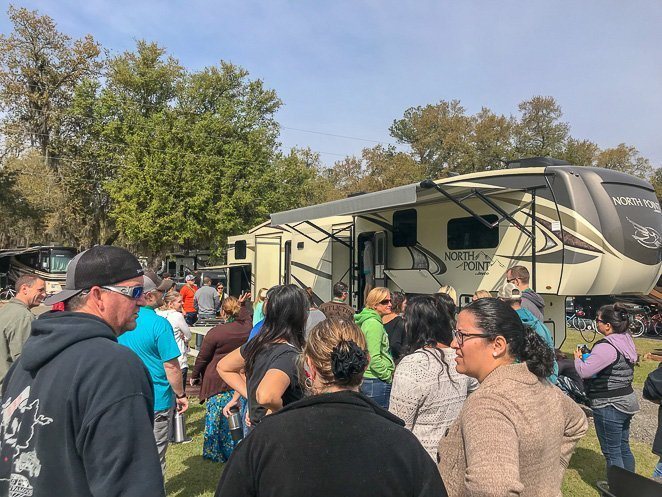 Community is so important, so I would immediately find old friends and new friends on the road. I would be intentional with connecting with families with similarly aged kids to mine, or ones with common interests. I would attend Fulltime Families meetups and plan to connect again later down the road.
6. Re-visit our favorite National Parks
If I were to launch into full-time travel again, I would immediately begin to plan our travels to visit our favorite National Parks such as Zion National Park, Acadia National Park, Olympic National Park, and even the Everglades on the road trip to the Florida Keys.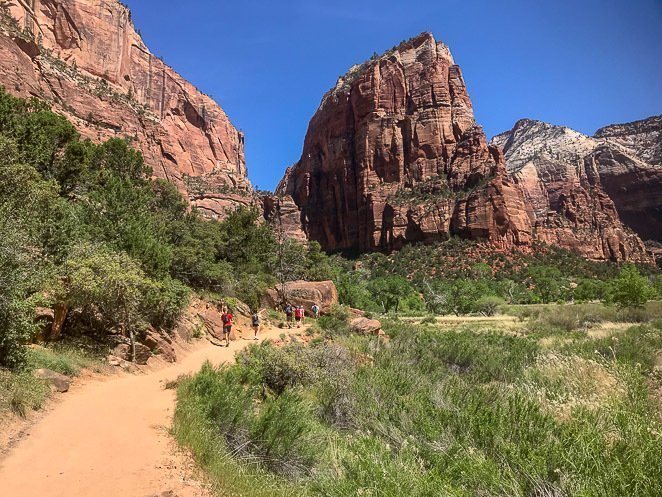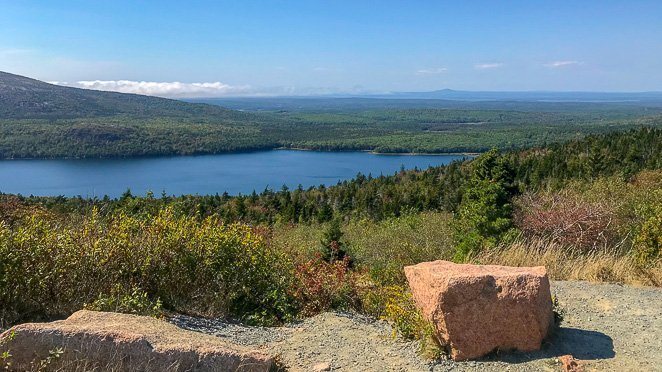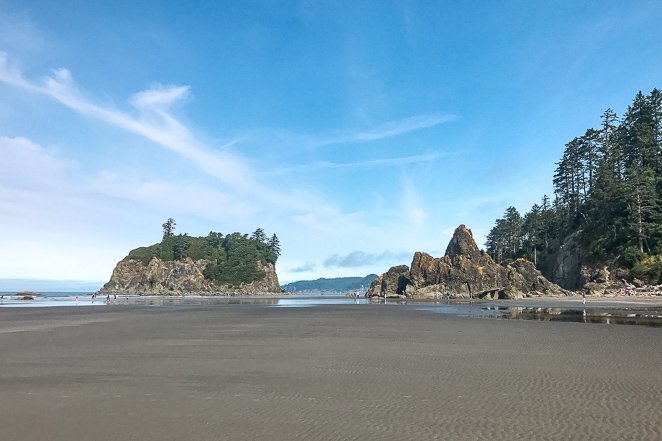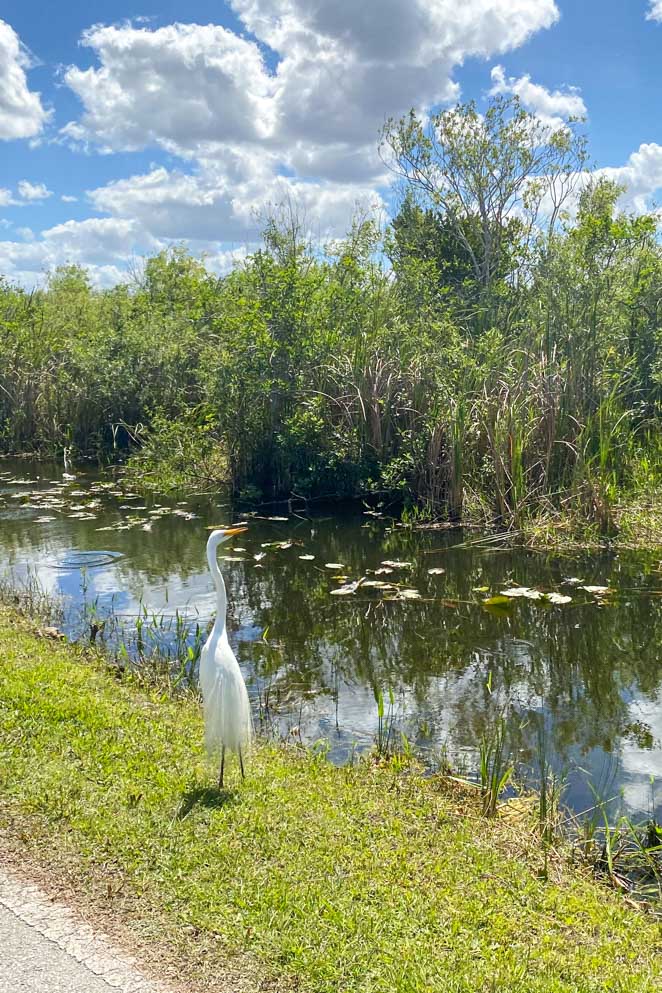 I would also plan to visit some of the National Parks that we never made it to but really wanted to. Such as Yosemite National Park, Carlsbad Caverns, and Joshua Tree National Park.
7. Buy and bring an Air Compressor with us (to fix tires).
I would start our RV living journey out with an Air Compressor like this one with us on day one.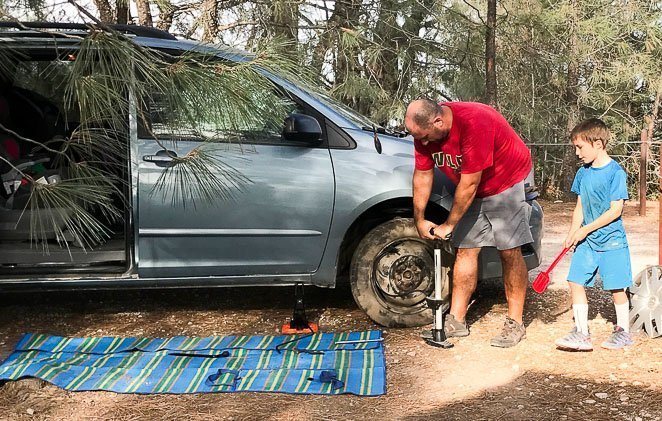 Why? Well because once you've experienced a flat tire on the side of a remote dirt road, hours from any repair shop, you will be glad that you had one like we did.
Also, the sun and heat can really affect the tire pressure in your RV tires, and it's best to check them before every travel day. Better safe and sorry.
8. RV down to Baja Mexico like our friends have done over the winter.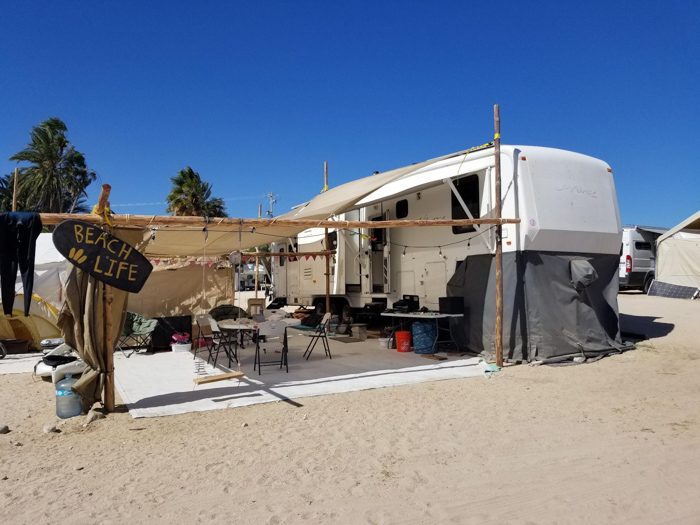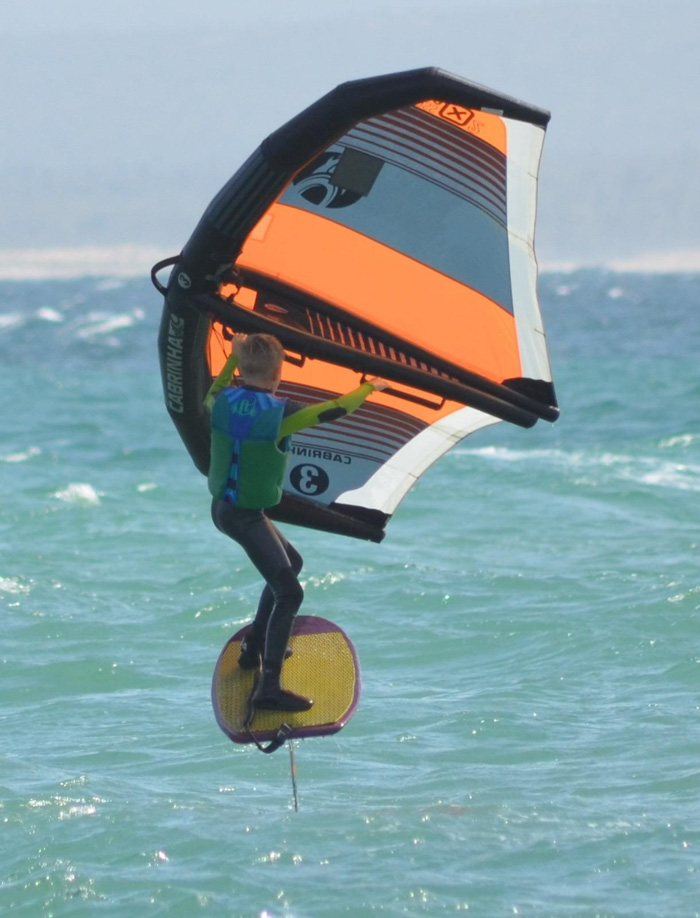 It's been on my bucket list for years to go RV camping in Baja Mexico like our friends have done many times. If we were to launch into RV living again, we would be sure to spend a winter down in Baja with other full-time RVers and learn to kite surf with them.
9. Use Harvest Hosts more often and stay at wineries, breweries, and farms.
I would use the Harvest Hosts membership so much more if we were to live in our RV and travel full-time again. Our family would learn so much by connecting with farmers, wineries, and other business owners while boondocking on their land for a night. Harvest Hosts is such a great membership to have, click here to check it out.
10. Plan and host a meet-up or two ourselves.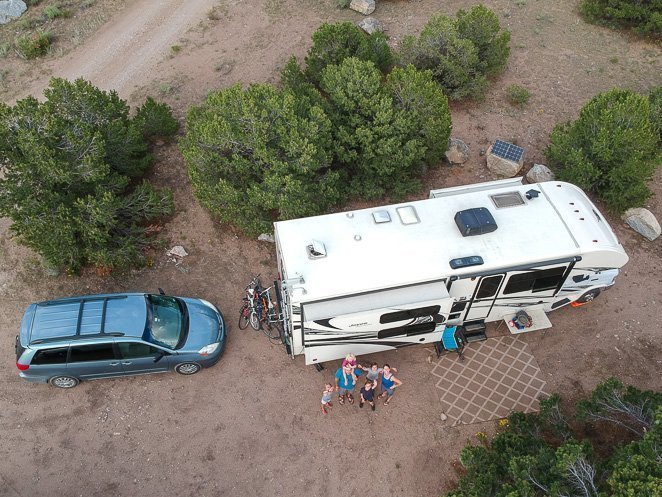 If we were to RV full time again, I would plan to host a meet-up or two ourselves. With my background in travel blogging and planning our family's travels, and my need for social time, I would dive in and plan our own meet-ups in several locations. Because the RV living community is amazing and so fun to connect with.
---
The big question is, do we have plans for full-time RVing again anytime soon?
As of now, the answer is no. Our kids are thriving at Hereos Academy located in Boise, Idaho and I love taking short travel trips from our home base. But that doesn't mean we wouldn't. If circumstances changed, at the drop of a hat we could and WOULD do it all over again.