Do you love visiting National Parks? Do you have kids who might be the right ages to access the 4th grade National Park Pass this year?
If you want to learn more about how the fourth grade National Park pass works, and how you as a famiy can visit many National Parks for FREE, then you've come to the right place.
Our family loves visiting National Parks. We've been to several of them and they've given us amazing experiences we're all thankful for.
National parks help us give our kids fun and educational experiences while making memories together. National Parks have kept our kids learning so much as we've spent a great time together as a family and got outdoors more too.
Family travel can add up in cost and one of the things we had to seriously take into consideration when we were RV living full-time.
So we had to research ways to make this easier on us AND our wallets.
We have a few posts that we created to help save money while traveling here in if you're interested:
Another great way to save money is to buy an annual National Park pass so that your family can get into many different National Parks throughout the year.
Yet, an even better money-saving pass is the fourth-grade national park pass!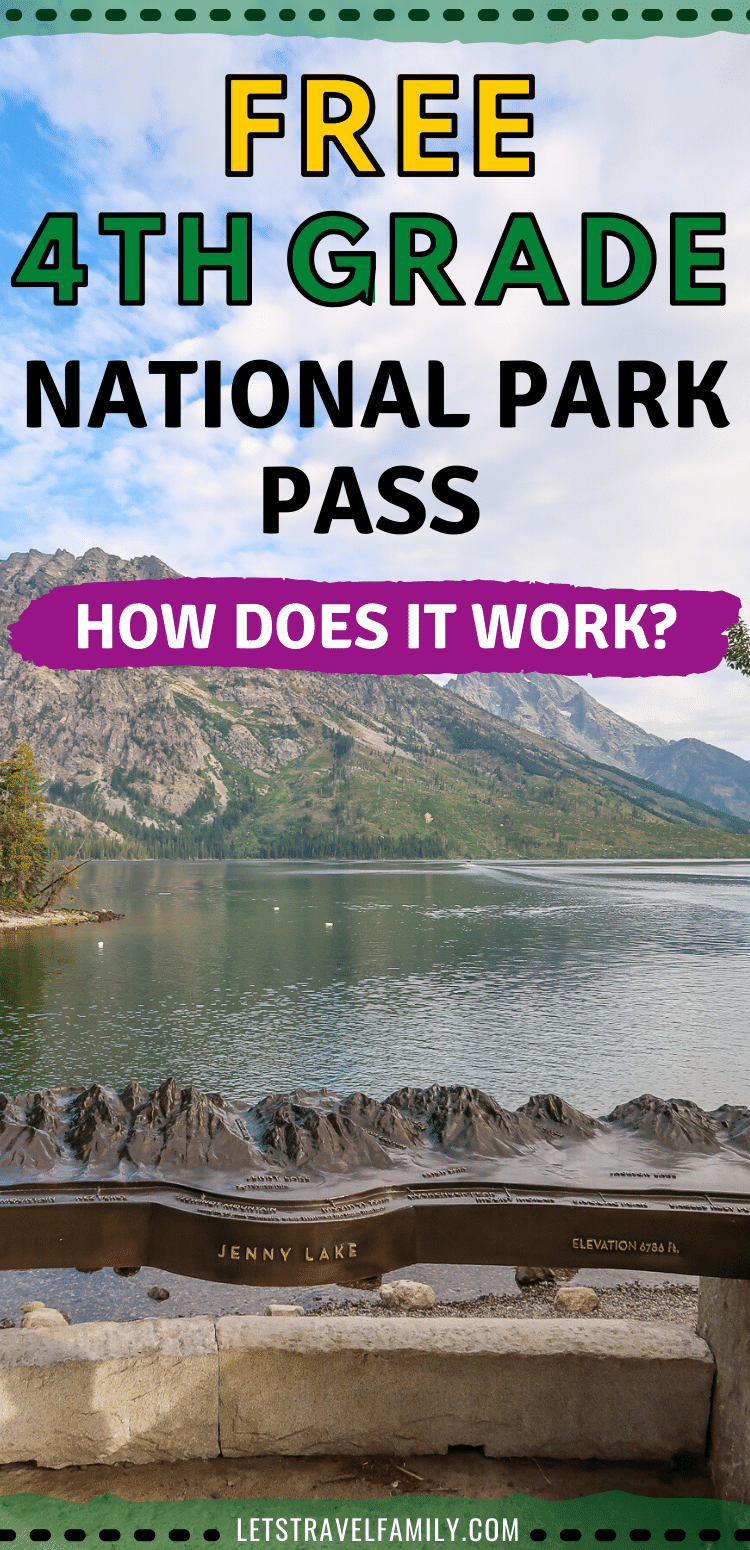 THIS ARTICLE MAY CONTAIN COMPENSATED LINKS. PLEASE READ OUR DISCLAIMER FOR MORE INFO.
How can you get the 4th grade National Park pass?
If you're traveling with a 4th grader, they can get a fourth grade National Park Pass that allows free entrance for the entire family to all National Parks.
This Every Kid in a Park pass by Every Kid Outdoors can be extremely helpful for fellow traveling families that homeschool their kids, or just want a give your family a chance to plan a fun National Park vacation.
It's completely FREE!
You can use the 4th grade park pass to visit additional sites beyond just National Parks like Fish and Wildlife Service, National Park Service, Forest Service, Bureau of Land Management, Bureau of Reclamation, and US Army Corps of Engineers sites.
Here are more details to let you know the what's and how's of getting this 4th grade free park pass.
Who can get this 4th grade pass?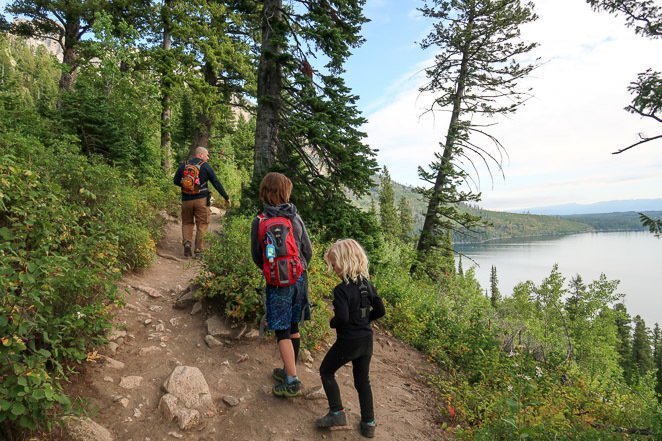 Exactly what its name implies, this pass is for 4th graders, including homeschooled and free-choice learners.
How old are fourth graders? Children who are around 9-10 years old.
How can we get a pass?
First, your child will have to complete an activity posted on the Every Kids Outdoors website. After this, they will be given a voucher that you HAVE to print. Your child can then exchange this printed voucher for a 4th grade free national park pass at any National Park entrance site.
The process is super easy so don't worry about it.
How do we use it?
First of all, you can only exchange the voucher for a pass if it's printed.
Presenting a digital copy is not accepted by participating sites. Once you get your 4th grade pass, its usage is dependent on the site.
For sites with per vehicle fees, only the vehicle with the pass owner in it can pass for free.
For those with per-person fees, the pass can cover for 3 accompanying adults aged 16 and above. Those 15 years old and below can enter for free as well.
If you want to enter a recreation site using bikes, 3 more cyclists can be covered by the pass. This is subject to differences in site regulations, though.
What are the limits of having the National Park pass for 4th graders?
1. Camping fees, boat launch fees, and other amenity fees are not covered by this pass.
2. The pass is non-transferable. You cannot loan it or let a friend borrow it for use. It is required that the pass owner is present for the pass to be accepted.
3. If the pass gets lost or stolen, you cannot request for a replacement. BUT you can have a new voucher by repeating the whole process of getting a voucher (which is by completing the activity in the Every Kids Outdoors website, printing the voucher, and exchanging it for a pass in a participating recreation site).
4. No refunds. In the instance that you forgot the pass and had to pay for the entrance fee in a certain site, sending a copy of the pass, later on, does not mean that the fee will be refunded. You also cannot get a refund on an annual pass you bought before applying from the 4th grade pass.
5. The pass only works for the child's 4th grade period which is September to August (this includes the summer vacation). However, you can still have your other kids apply for it when they become 4th graders and you'll have the benefit all over again!
What if we can't qualify for a 4th grade free national parks pass?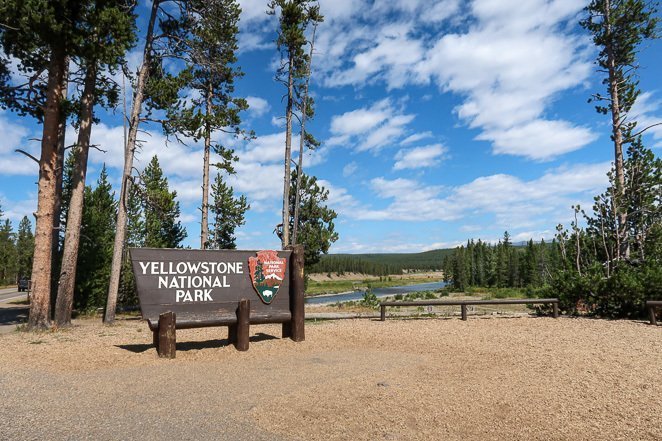 You can purchase a regular National Park pass in this case. Actually, there are a number of passes aside from the 4th-grade pass. You can see a list when you visit the National Park Service's official website.
Among these passes is the Annual Pass that everyone can use. It costs $80 and you can purchase it in selected federal recreation sites or online through this link at REI.
When you purchase it through REI it will cost you the same as if you went directly with the National park website AND they will donate 10% of the sale proceeds back to the National Park Foundation.
This pass, though not free, allows for a big discount if you plan to visit many national parks and other federal recreation sites.
Just like the 4th grade pass, the annual pass is non-transferable.
As you're planning your National Park visits, you might find it helpful to grab this printable list of National Parks in the US to help with your planning.
I really think that this is a good initiative to get every 4th grader in the park. In this digital age, sometimes we forget how great it is to go out into nature and explore together.
We love how our kids are not very dependent on gadgets and know how to have a good time outdoors and connecting with nature.
Also, having passes like this one can be a huge financial help for full-time family travelers who often go to these recreation sites.
RVing may seem expensive, and it CAN be expensive, but WE are the ones who will make that choice and we often find ways to keep our RV budget reasonable.
Same can be said with family travel. A great budget-friendly family vacation idea is to take a family road trip to a National Park this summer.
Maybe you'd like to see Glacier National Park and hike up Hidden Lake Trail. Or, you'd like to drive through Yellowstone National Park and catch sight of the wild buffalo.
This is the time to do it, when you're kids are at an impressionable age.
Our son Riley felt pretty proud that he was able to get a Fourth Grade Pass for our family last summer. He understood how beneficial it was for our family and what a great opportunity it gave us all.
Choose a great National Park to visit with your family and make some lasting memories this year.
Let's Travel Family is a participant in the Amazon Services LLC Associates Program, an affiliate advertising program designed to provide a means for sites to earn advertising fees by advertising and linking to amazon.com, amazon.co.uk, amazon.ca. Amazon and the Amazon logo are trademarks of Amazon.com, Inc. or its affiliates.