Do you plan to be visiting all of America's National Parks as part of your bucket list? Then this detailed printable list of National Parks in the US, including the newest National Parks, will help you make it happen.
Where should you start?
Which National Parks are close to each other?
You'll know the answers to those questions, and more, as you keep reading.
As RV travelers, National Parks are some of the best destinations we've visited while exploring the USA. We have our own list of the US National Parks that our family has visited so far, and creating this ultimate list gets me excited to start planning more road trips to see other National Parks.
Especially because we can still use our 4th grade National Park pass as our daughter is now in the 4th grade, bonus!
Choosing which National Park to visit isn't always easy. You have to do some reading first to find out which park offers the hikes and activities you want to do, and what part of the country it's in.
PIN THIS FOR LATER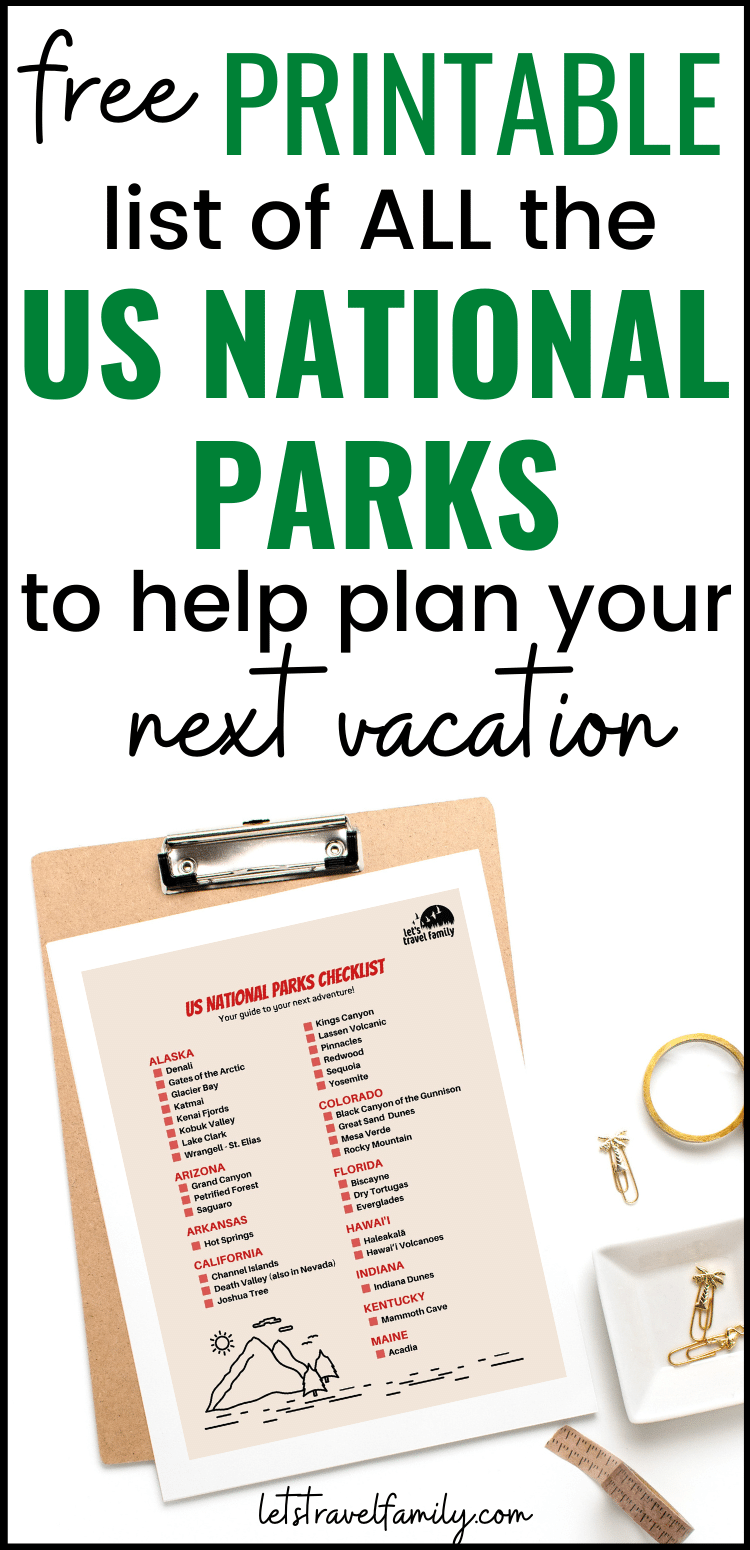 THIS ARTICLE MAY CONTAIN COMPENSATED LINKS. PLEASE READ OUR DISCLAIMER FOR MORE INFO.
In this list of American National Parks, we included the things you can do, unique features of the park, and what the park is known for to make your search easier.
We also included what state it's located in and the GPS coordinates.
Did you know that REI will donate 10% of the annual National Park pass sale proceeds to the National Park Foundation? Click here to buy your annual US National Park Pass from REI for the same price you'd pay if you arrived at any National Park to purchase it.
If you don't want to read about each Park, feel free to use the table of contents to find the list of all US National Parks alphabetically.
Or better yet, grab our printable list below.
Click here to receive your USA National Parks Checklist and sign up for our newsletter today.
Acadia National Park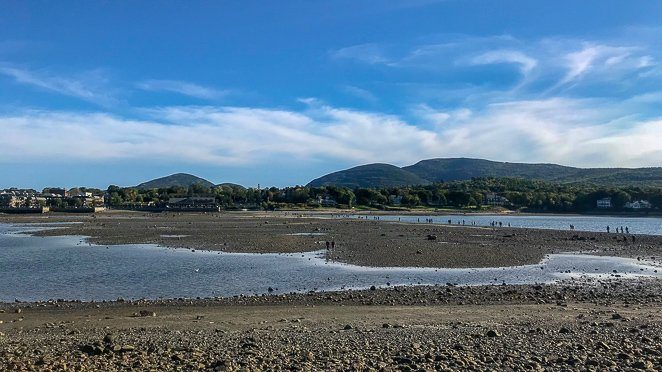 With its breathtaking coastline and rich biodiversity, Acadia National Park is one of the top 10 visited national parks in the country every year. From here, you can visit six scenic areas including Isle au Haut, a beautiful island close to Stonington, Maine.
You won't run out of things to do inside the park as well, whether on land or on water. Go bicycling, do some birdwatching, try boating and fishing, or enjoy their many winter activities.
And have you ever heard of leaf-peeping? It's a famous activity for thousands of visitors in Acadia every fall!
Where: Maine
Nearest City: Bar Harbor
Coordinates: 44°27'N 68°22'W
National Park of American Samoa
The perfect national park to visit in the summer is this NP located on not just one, but THREE different islands. National Park of American Samoa is located in the US territory American Samoa in the South Pacific Ocean. This NP is distributed on the islands of Tutuila, Ofu, and Ta'ū, which makes it a great destination if you're into tropical wildlife and the sea!
But it's not all outdoors, you can have fun inside their Visitor Center as well. Know more about the Samoan culture by looking into the exhibits, and be amazed by how the ocean and the sea life is deeply integrated into the Samoan culture.
Where: American Samoa
Nearest City: Pago Pago
Coordinates: 14°15′30″S 170°41′00″W
Arches National Park
Filled with red-rock formations, Arches National Park offers a landscape full of warm colors that are worth hiking for. This family-friendly NP has more than 2,000 arches and 16 trails ranging from easy to difficult, a true delight for hikers.
There are so many things to do here that we were able to fill an Arches itinerary for two or more days. And if you're into adventure, you can try backpacking in Arches which is VERY challenging due to the rough terrain in the park's backcountry. But if you just want to chill, you can take the easy hiking trails and enjoy some photography especially during the sunset.
Where: Utah
Nearest City: Moab
Coordinates: 38°40'59.988"N 109°34'W
Badlands National Park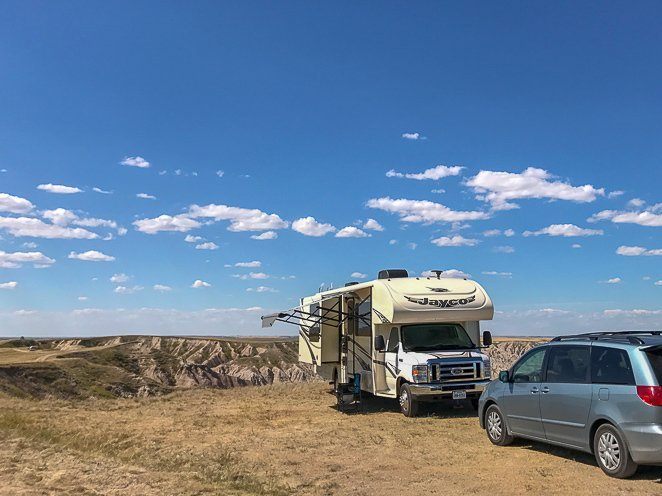 Known for having a designated wilderness area, Badlands National Park is the dream destination of wildlife lovers AND mammalogists. It even houses the black-footed ferret, an endangered mammal, when it was reintroduced to the wilds. It's not really surprising since Badlands has so much more wildlife that not just anyone gets to see!
This NP has a very interesting geology as well and is perfect for worldschooling your children. Even fossils are displayed in their very own museum, so make sure to give it a visit.
Where: South Dakota
Nearest City: Rapid City
Coordinates: 43°45′N 102°30′W
Big Bend National Park
Birdwatching has never been better here in Big Bend National Park. As the Chihuahuan Desert's largest protected area, Big Bend has a great variation of wildlife within its premises — 450 species of birds, 75 of mammals, 56 of reptiles, and 11 of amphibians, this place is packed!
Aside from the great outdoors, there are also fun indoor facilities. For example, you can go back in time through Big Bend's Fossil Discovery Exhibit and see how the national park's flora and fauna changed over the years.
Where: Texas
Nearest City: Alpine
Coordinates: 29°15′N 103°15′W
Biscayne National Park
The Sunshine State of Florida is filled with delights for summer. When beaches are packed, or too loud for your liking, you can go and visit Biscayne National Park in Florida. Biscayne is filled with calming blue of the bay, they call it the Watery Wonderland for a reason.
Snorkeling, diving, canoeing, and kayaking, not all national parks offer these outdoor activities in addition to the usual camping and wildlife watching. That's what makes Biscayne so special.
Where: Florida
Nearest City: Homestead
Coordinates: 25°28′10″N 80°11′10″W
Black Canyon of the Gunnison National Park
Come walk through the black walls of the Black Canyon of the Gunnison National Park located in Colorado.
Why black, you ask? It's because the peaks of the canyons are SO high that sunlight can hardly come in, resulting in shadowed walls all around the NP. But don't worry, this doesn't mean that the things you can do in Black Canyon is limited.
You can peak from the rim OR choose to go deeper and enjoy the activities in the Inner Canyon like rock climbing, kayaking, and rafting. All of these are more extreme because of the remote areas so you'll need a wilderness permit first. It's a real challenge that you may be willing to take on.
Where: Colorado
Nearest City: Montrose
Coordinates: 38°34′0″N 107°43′0″W
Bryce Canyon National Park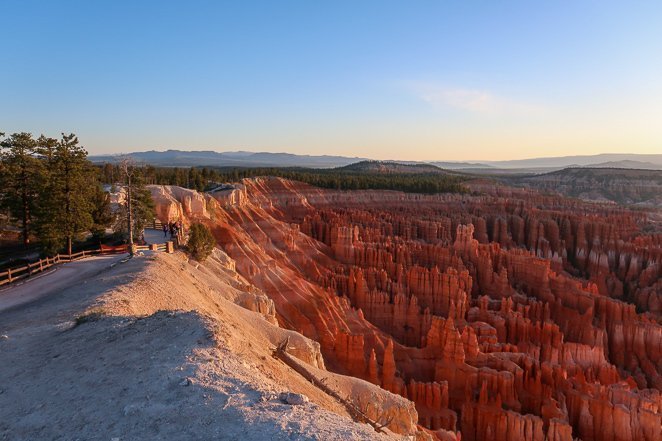 The hoodoos are waiting for you in Bryce Canyon National Park in Utah. Hoodoos are rock formations made of weathered rocks, it is one of the most unique features in Bryce Canyon. Here, you can join the program called "I Hiked the Hoodoos" which requires you to take photos with some in exchange for a prize!
Another famous activity in Bryce Canyon is hiking the Queen's/ Navajo Combination Loop, a moderate trail that leads you to great sunrise and sunset points in the NP.
Where: Utah
Nearest City: Tropic
Coordinates: 37°38′ 24″N 112°10'12″W
Canyonlands National Park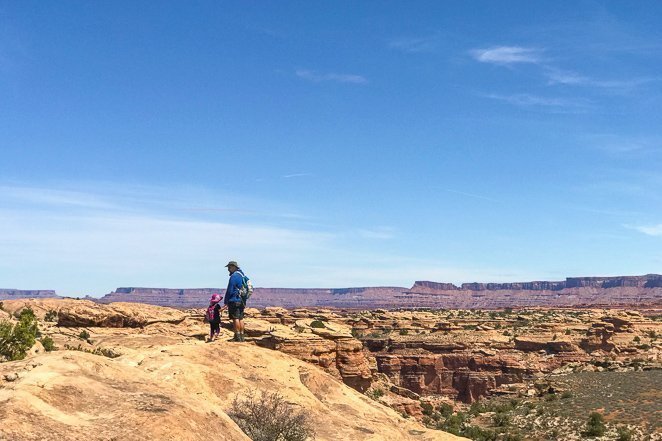 One of two National Parks just outside of Moab, Utah, Canyonlands National Park is larger than most visitors realize. Made up of three distinct districts: Island in the Sky, The Maze, and The Needles, makes the NP so unique. For great views, visit The Island in the Sky region.
Check out The Needles for the best hikes in Canyonlands. This is where we spent most of our time when we visited because of its family-friendly hikes. Meanwhile, you can go to The Maze if you're into challenges and you have a 4-wheel drive vehicle. It's the most remote area of the park and you'll have to be self-sufficient to enjoy the area.
Where: Utah
Nearest City: Moab
Coordinates: 38°10′01″N 109°45′35″W
Capitol Reef National Park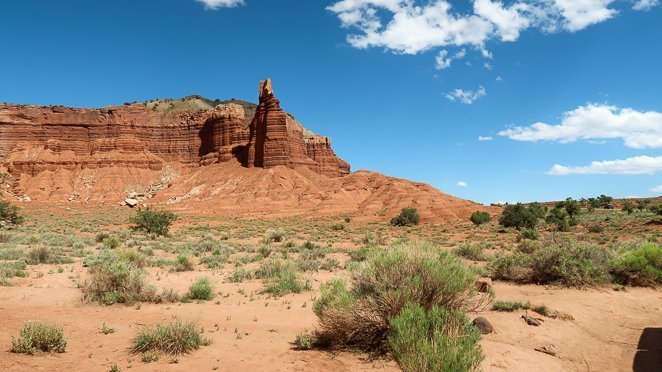 Defined by the Waterpocket Fold, Capitol Reef National Park is filled with cliffs, domes, canyons, and so much more. It's also nice how it's close to other national parks in Utah like Bryce Canyon. So you can include this in your Utah road trip itinerary.
Inside the park, you can choose to do the usual park activities like going on scenic drives and hiking, but there's also the option of exploring the Fruita Area. It has the Orchard where you can pick fruits that are free to eat within the area. It's a great family-friendly activity.
Where: Utah
Nearest City: Torrey
Coordinates: 38°12′N 111°10′W
Carlsbad Caverns National Park
Caves, caves, caves — there are more than 119 of those in the Carlsbad Caverns National Park. Among these, only three are open to the public which you can explore at your own pace or through a ranger's guide.
If you're not much into caves, or can't because of some restrictions, you can still enjoy surface hiking and night sky programs. For first-time visitors, make sure to read their reminders by clicking here.
Where: New Mexico
Nearest City: Carlsbad
Coordinates: 32°10'27"N 104°26'45"W
Channel Islands National Park
Are you up for some island hopping? Then Channel Islands National Park is where you should go next. Stretching across 5 islands, this NP preserves rich natural and cultural resources.
Reach the Diablo Peak (tallest peak in the NP) in Santa Cruz Island (the largest island among the five), spot an island fox on Santa Rosa Island, visit an American Indian archeological site which is the San Miguel Island, spot the 14 endemic plants in Santa Barbara Island, and kayak to the sea caves in Anacapa Island.
That's a lot, right? But that's just ONE thing to do for each of the five islands.
Where: Ventura, California
Nearest City: Santa Barbara
Coordinates: 34°0.5′N 119°25.0′W
Congaree National Park
Now, let's talk trees. Congaree National Park, located in South Carolina, boasts of its old-growth bottomland hardwood forest supported by the waters from the Wateree and Congaree Rivers. This is also the reason behind canoeing and kayaking being possible in Congaree.
Aside from the water activities, you can also hike OR join a "Walks and Talks" session with a park ranger. Also, Congaree NP has a very rich cultural heritage and you should hear all about it from a nice walk around the park.
Where: Hopkins, South Carolina
Nearest City: Columbia, South Carolina
Coordinates: 33°47′0″N 80°47′0″W
Crater Lake National Park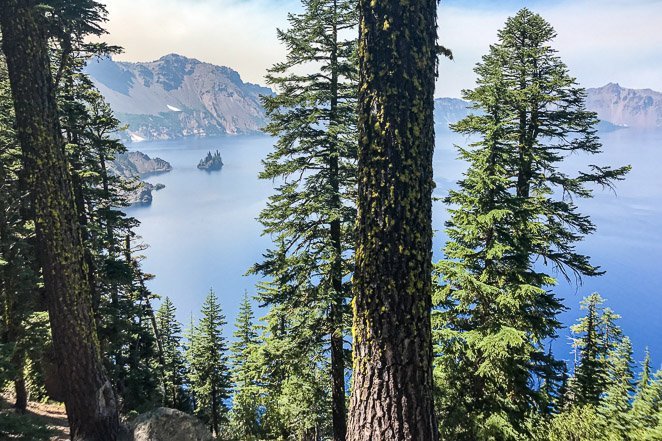 Deep blue waters during an Oregon summer or bright white snow in the winter months envelopes Crater Lake National Park, making it look as pristine as a National Park can be. Not only that, Crater Lake is also special for being the deepest lake in the US. These interesting facts attract artists and visitors from all over the world.
Marvel at the lake through one of the 30 lookouts around Rim Drive. There's never a bad time to enjoy the views Crater Lake can give you. Whether you're biking, driving along the Rim Drive, or boating, just point and shoot, and surely you'll get a view worth looking back to.
Where: Oregon
Nearest City: Klamath Falls
Coordinates: 42°53'48.91″N 122°08'03.08″W
Cuyahoga Valley National Park
It doesn't matter if you only have a day to spare OR can stay for three days, Cuyahoga Valley National Park is sure to complete your trip with its list of park attractions and activities. You can even celebrate music and art with the concert series and photography events.
It's also a very family-friendly site. A scenic train ride inside a national park? Kids would LOVE that. You can also go questing for fun and gain some national park knowledge in this Ohio National Park.
Where: Ohio
Nearest City: Cleveland
Coordinates: 41°15'45.3″N 81°33'37.3″W
Death Valley National Park
Take a spring trip to the hottest place on earth, Death Valley National Park. But it's not just that — despite the heat, Death Valley has great diversity. It is NOT uninhabited, in fact, amphibians, birds, fish, mammals, reptiles, and butterflies thrive in here.
Also, visiting in spring can give you views of a beautiful floral display brought about by the previous season's rain.
Don't miss the opportunity to go scenic driving around the Dantes View and Keane Wonder Mine. Museum exhibits are available in Furnace Creek if you want an educational trip. For Star Wars fans, you can go on a Star Wars Tour around spots where the films were shot.
Where: California and Nevada
Nearest City: Betty, Nevada
Coordinates: 36°27.70'N 116°52'W
Denali National Park & Preserve
Six million acres of wilderness awaits you in Denali National Park & Preserve in Alaska. Travelers love its scenery and wildlife, with this large of an area, a lot of things can be done! There's hiking, mountaineering, backpacking, cycling, and even flightseeing to let you enjoy the views from up above.
For dog lovers out there, you can visit the kennels to see the sled dogs who protect the wilderness in the park. You can also visit the Wonder Lake Area where you can see an amazing landscape featuring the Alaska Range or spend some time near the Savage River & Mountain Vista to challenge the Savage River Loop Trail.
Where: Alaska
Nearest City: Healy
Coordinates: 63°43'42.39"N 148°53'11.65"W
Dry Tortugas National Park
Seven islands filled with cultural and natural resources make up Dry Tortugas National Park located 70 miles from Key West, Florida. In order to visit this unique National Park you will have to take a ferry or seaplane over. Joining a ranger-guided tour revolving around historic Fort Jefferson will surely add knowledge to your whole family.
With more water and less land, you can enjoy Dry Tortugas best by visiting its swim areas Garden Key and Loggerhead Key. You can even go snorkeling. It's just like your usual day on the beach BUT with an educational twist.
Where: Homestead, Florida
Nearest City: Key West
Coordinates: 24°37'42.91"N 82°52'23.83"W
Everglades National Park
Everglades National Park is an "international treasure" with an amazing landscape protecting a fragile ecosystem. It serves as a habitat to a number of endangered species including the Florida Panther, American Alligator, and Wood Stork. Have the privilege of seeing the wildlife in Everglades, just be sure to respect their space.
You can also virtually explore Everglades through the official NPS website. There, you'll see much more of what Everglades has to offer. Geocaching, bird watching, canoeing, kayaking, and so much more awaits you!
Where: Florida
Nearest City: Everglades City
Coordinates: 25°23'42.97"N 80°34'59.36"W
(Homestead Entrance)
Gates of the Arctic National Park & Preserve
No roads nor trails, but full of wild rivers, valleys, and biodiversity — this is the Gates of the Arctic National Park & Preserve in Alaska. You may be asking "What should we do if there are no trails at all?" Well, there are many options.
Visit Walter Lake, a National Natural Landmark that can offer you great landscapes and ecological communities. You can still go hiking and backpacking without established trails. This NP tried to preserve the area so all the changes you'll see are caused by the forces of nature.
So no need to worry, a visit to the Gates of Arctic NP will surely be fun.
Where: Alaska
Nearest City: Fairbanks
Coordinates: 67°47′N 153°18′W
Gateway Arch National Park
Previously known as the Jefferson National Expansion Memorial, Gateway Arch National Park is a place rich in history and great architecture located in the busy city of St. Louis, Missouri. Most of the activities you can do in Gateway Arch are centered on history, like exploring museums and going to film showings. It's a great destination for kids.
Purchase a Tram Ride to the Top ticket to see pre-boarding interactive exhibits and an amazing view on top of the arch. Taking a riverboat cruise on the Mississippi River is also an option. To top it all, you'll get the opportunity to take a helicopter tour to see the whole area in a different perspective!
Where: Missouri
Nearest City: St. Louis
Coordinates: 38°37.52'N 90°11.33'W
Glacier National Park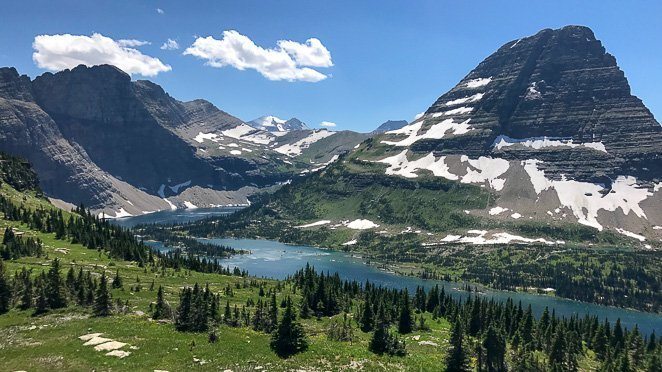 Glacier National Park is a hiking paradise filled with alpines, forests, glaciers, and lakes located in Northern Montana. More than half of Glacier's visitors go on hikes here, some even go all out on a backpacking trip. If you're seeking an adventure, this is a place that you should definitely visit.
For the best landscape and hiking trails, visit Lake McDonald Valley. And for a relaxing stroll, see the wildflowers in Logan Pass while keeping a lookout for mountain goats on the Going to the Sun Road.
Where: Montana
Nearest City: West Glacier
Coordinates: 48°41′48″N 113°43′6″W
Glacier Bay National Park & Preserve
A popular Alaska cruise stop is at Glacier Bay National Park and Preserve. From sea to summit, the landscape of this national park is just something you'll love to see.
Most cruise ships stop by the glaciers for 4 hours or more to let its passengers absorb the magnificence of the area, and NPS naturalists often board the ship to share some knowledge about the park.
Things are even better if you're in the NP and not on a cruise ship because your time to enjoy will not be limited. In Glacier Bay National Park & Preserve, you can explore Bartlett Cove by walking the trails or hiking, staying in the Visitor Center, stopping by The Huna Tribal House, paddling, and so much more.
Where: Alaska
Nearest City: Juneau
Coordinates: 58°30′N 137°00′W
Grand Canyon National Park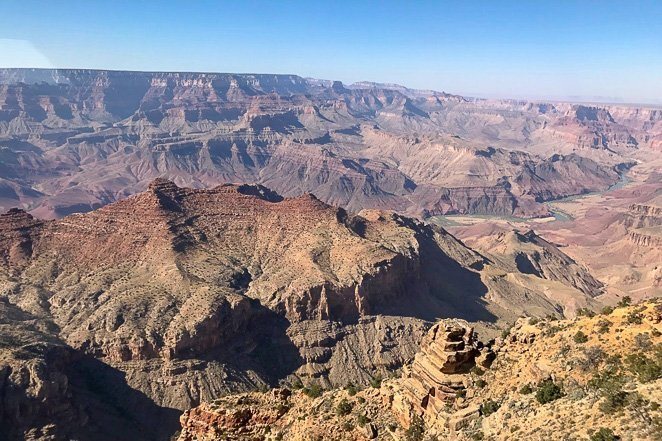 Home to the "the most spectacular gorge in the world," Grand Canyon National Park is acres of stunning landscapes and one of the most visited National Parks in the US. Located in Northern Arizona, the South Rim is the most popular area of the park, mainly because of its accessibility. This is where you can find lodging or camping spots, and food.
The North Rim on the other hand, is the road less travelled, having only 10% of the park's visitors step foot in it. If you plan to visit this part of the park, hike to Bright Angel Point to see dramatic views of the whole Grand Canyon, including the South Rim.
Where: Arizona
Nearest City: Fredonia (North Rim), Tusayan (South Rim)
Coordinates: 36°03′19″N 112°07′19″W
Grand Teton National Park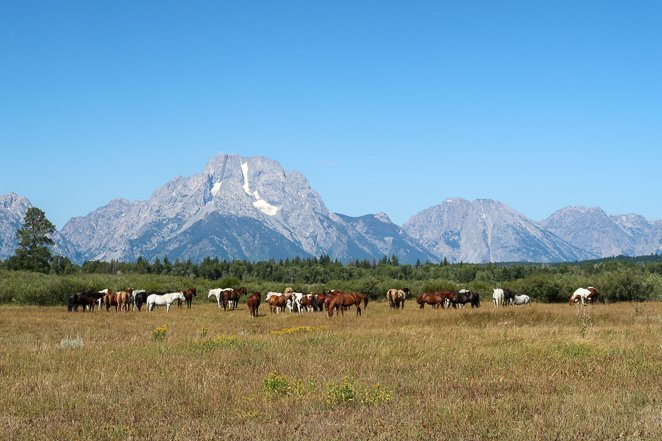 Looking for the ultimate mountain views? It's in Grand Teton National Park located in Wyoming.
The Tetons are known as a great hiking destination, having more than 325 miles of hiking trails on their rugged landscape just south of Yellowstone National Park.
At the base of the Teton Range, you'll find Jenny Lake, one of the most visited areas in the national park. There, you can hike to Inspiration Point, Hidden Falls, or Cascade Canyon. To relax, you can have a picnic on Cottonwood Creek Overlook, which is also a great place to take photographs of the landscape and wildlife.
Where: Wyoming
Nearest City: Jackson
Coordinates: 43°50′00″N 110°42′03″W
Great Basin National Park
From the Wheeler Peak to the Lehman Caves, Great Basin National Park is filled with beauty from top to bottom. Above, it has spectacular summits and terrain covered by bristlecone pines. In the morning, you can go birdwatching; in the evening, you can go stargazing (and maybe see a meteor shower).
Below, hundreds of species of wildflowers can give a spectacular sight for visitors. Going further belo and the park has around 40 caves with the Lehman Caves as the most famous one. Try wild caving if you're up for a challenge.
Where: Nevada
Nearest City: Baker
Coordinates: 39°00′ 20.91"N 114°13'10.88"W
Great Sand Dunes National Park & Preserve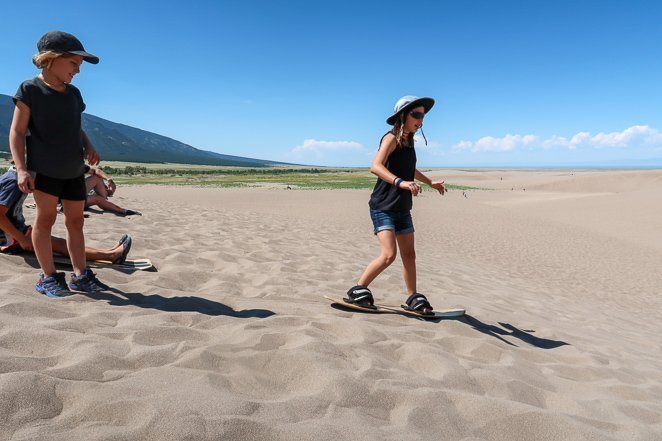 Stretching from the eastern edge of San Luis Valley to the Sangre De Cristo Range, Great Sand Dunes National Park & Preserve is home to the towering dunes of North America. Located in Colorado, this National Park is a great destination to visit with your family. You can go sandboarding and sledding — super fun for kids.
Medano Creek is also a popular spot for visiting families who just want a relaxing park visit. Here, you can splash water around and build sandcastles with friends and family.
Where: Colorado
Nearest City: Alamosa
Coordinates: 37°43′58″N 105°30′44″W
Great Smoky Mountains National Park
Known for its great diversity in flora and fauna, Great Smoky Mountains National Park is argued to be the most visited national park in the USA. It's fame also stems from the fact that it's very accessible from major cities as it's located between Tennessee and North Carolina.
The Great Smoky Mountains has many partner organizations that lead tours around the park. Its cultural background is evident in the burial landscape (hinting at their customs and beliefs) and the historic buildings showing the ancient community's lifestyle — both of which we urge you to see. For amazing views, you can choose from 11 waterfalls, and if you visit during Fall, the season's colors are worth the visit.
Where: North Carolina, Tennessee
Nearest City: Gatlinburg, TN; Townsend, TN; and
Cherokee, NC
Coordinates: 35°36′N 83°31′W
Guadalupe Mountains National Park
Canyons, ranches, and dunes — all these in one place, the Guadalupe Mountains National Park in Texas. 86,367 acres of diversity is available for exploration in Guadalupe Mountains. If you're there for a quick visit, it's recommended to visit the museums and visitor centers, and hike the Pinery Nature Trail.
Otherwise, they recommend hiking a trail that leads to a riparian area like the Smith Spring Loop if you've got a full day to spare in the park. National Geographic says that you can enter the park through the Dog Canyon to get to wilder and isolated areas. You can also get to the "Top of Texas" by 6 to 8 hours of hiking for the Guadalupe Peak Trail, which is 2,667 meters above sea level.
Where: Texas
Nearest City: Dell City
Coordinates: 31°55′N 104°52′W
Haleakalā National Park
A lot of national parks give us mountainous landscapes, but Haleakala National Park in Hawaii gives us volcanic landscapes instead. The park is home to Haleakalā, a dormant shield volcano that has one of the largest craters in the world. Its crater is also open to park visitors and you can get there by hiking!
Within the park is the Kīpahulu District, a coastal area where you can see rocky shores and strong waves. Finally, one of the most popular activities in Haleakalā is watching the sunrise and sunset above the crater walls. You need to make a reservation to do this so it's best to reserve months ahead of your visit.
Where: Hawaii
Nearest City: Pukalani
Coordinates: 20°43′N 156°10′W
Hawaii Volcanoes National Park
Originating from both fire and sea, Hawaii Volcanoes National Park is where you'll see two of the most active volcanoes in the world, Mauna Loa and Kīlauea. To enjoy the park to the fullest, you should tour the Crater Rim Drive and the Drive Chain of Craters Road.
A Crater Rim Drive Tour can take you to Kīlauea Visitor Center, Devastation Trail, three Overlooks, and the hike to Keanakāko'i Crater.The Drive Chain of Craters Road leads to two craters, Hilina Pali Road (where you can see the Koaʻe Fault), Mau Loa o Mauna Ulu, Kealakomo Overlook (for a panoramic view of the Pacific Ocean), Pu'u Loa Petroglyphs, and the Hōlei Sea Arch.
Where: Hawaii
Nearest City: Hilo
Coordinates: 19°25'46.18"N 155°15'25.57"W
Hot Springs National Park
In dire need of some relaxation? Hot Springs National Park located in Arkansas can take your stress away! Located in a town of the same name, this national park is rich with both cultural and natural treasures.
Enjoy the thermal water in indoor bathhouses like The Buckstaff Bathhouse, which has been around since 1912, and The Quapaw Bathhouse which has a more modern style to it. There are no outdoor hot springs where you can bathe in, but you can touch the waters of the Display Spring and Hot Water Cascade. You can also fill your jugs with fountain water within the area.
Where: Arkansas
Nearest City: Hot Springs
Coordinates: 34°30′49″N 93°03′13″W
Indiana Dunes National Park
Do you know that sand can produce musical notes? Hear this phenomenon from the singing sands of Indiana Dunes National Park in Indiana by earthcaching on Kemil Beach, Dune Ridge Trail, Calumet Dunes Trail, or Glenwood Dunes Trail. Geocaching is one of the most popular activities in the park, and you'll have to experience it to see why.
Camping and fishing are the ways to go if you need to relax. On the other hand, Lake Michigan is available if you would like to go for a swim. You can also visit eight beaches, including West Beach and Mount Baldy Beach, for more family adventures.
Where: Indiana
Nearest City: Porter
Coordinates: 41°38'00"N 87°03'13.54"W
Isle Royale National Park
The largest among the many islands in Lake Superior is Isle Royale National Park, a haven for seekers of solitude. Northern Lights are visible almost all-year-round from this island, giving an amazing night sky to its visitors. Other relaxing landscapes can be seen by day hiking in Rock Harbor and Windigo.
Isle Royale is also a place for adventures. Visit Rock Harbor to enjoy the wilderness, and experience powerboat excursions in the Tobin Harbor and Rock Harbor Channel. You can also explore underwater by scuba diving and visiting some shipwrecks (only if you have proper training).
Where: Michigan
Nearest City: Thunder Bay
Coordinates: 48°06′N 88°33′W
Joshua Tree National Park
The Mojave Desert and the Colorado Desert meets in Joshua Tree National Park, filling it with a striking desert landscape in California. Joshua trees, which the park was named after, cover most of its grounds come Spring — it is just one of the many plants that contribute to the park's biodiversity.
Joshua Tree's geology is also one of the best reasons to visit. Its canyons, basins, and other rock formations allow visitors to enjoy backpacking, biking, hiking, climbing, bouldering, highligning, and slacklining. You won't run out of things to do here.
Where: California
Nearest City: Twentynine Palms
Coordinates: 33°47'24"N 115°54'0"W
Katmai National Park & Preserve
Made to protect the diverse ecosystems around it, Katmai National Park & Preserve is an open gate to the wilderness and years of human history in Alaska. It is known to many for housing the Valley of Ten Thousand Smokes, the Novarupta Volcano, and brown bears. Aside from seeing landscapes featuring the three, there are a lot of other things that you can do in Katmai.
Go to the Brooks camping vicinity, and you'll be able to choose from three activities: hiking, backpacking, or canoeing. Do all of these if you can! Sport hunting is also allowed in Katmai National Preserve as long as you have the licenses and permits required.
Where: Alaska
Nearest City: King Salmon
Coordinates: 58°30'00"N 155°00'00"W
Kenai Fjords National Park
Seemingly stuck in the Ice Age, Kenai Fjords National Park's vibrant blue is home to wildlife, ice, and forests in Alaska. For an up-close view of the majestic glaciers, hike your way to the Exit Glacier Area. In this area is the notable Harding Icefield Trail, a demanding trail that leads its challengers to a breathtaking glacial landscape.
To go around the park, you can take your pick between boat tours or flightseeing, both of which have its perks. And for some winter fun, fat bikes, skis, snowmobiles, and sleds awaits — what an epic winter destination.
Where: Alaska
Nearest City: Seward
Coordinates: 60°06'59"N 149°26'25"W
Kings Canyon National Park
Be ready to hike in the backcountry paradise that is Kings Canyon National Park. Groves of the giant sequoia trees fill the Kings Canyon. Add that to the mountains, foothills, and canyons inside the park, and you'll see why they call it A Land of Giants.
A trip to Kings Canyon is not complete without the Rim Walk — a long hike that rewards you with a great 360-degree view of the park's landscape. But if you're there on a short visit, you can choose from a Kathleen Springs or a Roaring River Falls hike. Also, with rocks comparable to those of Yosemite's, you can't miss rock-climbing on Kings Canyon.
Where: California
Nearest City: Fresno
Coordinates: 36°47′21″N 118°40′22″W
Kobuk Valley National Park
Do you know that there's a desert in Alaska? Yes, Kobuk Valley National Park encloses the largest active sand dunes in the Arctic!
Unlike the other national parks, Kobuk Valley has no facilities within the park itself. A Heritage Center is located in Kotzebue, the nearest village to the park, and it offers a museum tour showcasing the Arctic ecosystem and the rich culture of the Inupiaq. Hiking and camping are the best ways to enjoy the Kobuk Dunes.
Where: Alaska
Nearest City: Kotzebue
Coordinates: 67°33′N 159°17′W
Lake Clark National Park & Preserve
Diversity strives in Lake Clark National Park & Preserve, packing it with volcanoes, glaciers, mountains, and lakes. You really won't look for anything else once you've made your visit. But most importantly, it's a preserve of the Dena'ina people's rich culture.
If you want to do some bear viewing, bird watching, and fishing, Chinitna Bay is the area for you. The park's most visited area is Crescent Lake, allowing visitors to go brown bear viewing and sportfishing. Landscapes of Lake Clark and Tanalian Falls fills Port Alsworth, making it a great location to take souvenir photos in.
Where: Alaska
Nearest City: Anchorage
Coordinates: 60°58′N 153°25′W
Lassen Volcanic National Park
With its rich volcanic history, Lassen Volcanic National Park is definitely an interesting destination with excellent ranger-led programs. California's largest volcano, the Lassen Peak, is the main attraction of Lassen Volcanic National Park. Despite this, Lassen Volcanic is also known for wildflower-filled meadows and clear lakes.
During the day, you can get to hydrothermal areas like the Cold Boiling Lake after short to moderate hikes, and do some parkcaching. At night, a magnificent starry night is waiting for you. There are also lots of park celebrations that you should attend, the Lassen Dark Sky Festival is the most celebrated of them all!
Where: California
Nearest City: Redding, Susanville
Coordinates: 40°29′16″N 121°30′18″W
Mammoth Cave National Park
Home to the world's longest known cave, the Mammoth Cave, Mammoth Cave National Park is a fusion of more than 400 miles of a beautiful labyrinth and diverse forests. This World Heritage Site allows visitors to go on cave tours. Going on these tours is the best way to fully enjoy the park.
Though it's famous for its caves, not everything is limited to underground fun. On the surface, you can go hiking, biking, and even horseback riding. Many trails will lead you to the marvelous landscapes of the park's forest area.
Where: Kentucky
Nearest City: Cave City
Coordinates: 37°11'13"N 86°06'05"W
Mesa Verde National Park
Whether you're there to dwell in archeology or to appreciate the cliff dwellings, Mesa Verde National Park will surely render you speechless. It's an educational site filled with a visitor center & research center and even an archeological museum.
Go on guided or self-guided tours in the morning to your favorite trails and parts of the park. You can spend it hiking, going on a scenic drive, or skiing if you're there during winter. At night, join the evening programs featuring campfire talks on the park's history.
Where: Colorado
Nearest City: Cortez
Coordinates: 37°11′02″N 108°29′19″W
Mount Rainier National Park
The glacial peaks of Mount Rainier have long been an iconic part of the Washington scenery, and you can see it up close in Mount Rainier National Park. Meadows of wildflowers, trails to majestic falls, and 360-degree views of the park, you can see all of these by exploring different parts of Mount Rainier.
Many trails in the park are family-friendly and can easily lead you to great views. We especially recommend going to Paradise Area if you're with kids or on a romantic vacation (the wildflowers here are worth the visit). Winter activities are also rampant in the park, including cross-country skiing and winter camping.
Where: Washington
Nearest City: Seattle
Coordinates: 46°51′00''N 121°45′00''W
North Cascades National Park
Dubbed as the "North American Alps," North Cascades National Park's mountainous landscape and rough peaks make for great hikes and scenery. You'll experience a bit of an overseas trip once you step foot in the North Cascades as well. This is because the park has a sister national park in Portugal, Peneda-Gerês National Park, with similar features and biodiversity.
Stehekin is an area in the park that you can only reach by foot, a boat ride, or a plane ride. It's an area rich in historical, outdoor, and cultural activities that reflects the life of its community. Stehekin Valley Road is a popular route for cyclists and is rich in beautiful landscapes.
Where: Washington
Nearest City: Sedro-Woolley
Coordinates: 48°49′58″N 121°20′51″W
Olympic National Park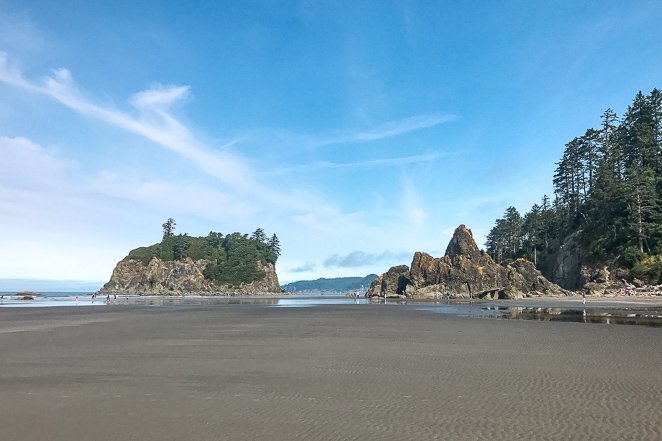 With its rich flora and fauna, Olympic National Park is distinguished for its diversity in Washington. Its mountains, forests, coasts, and lakes make it possible to support numerous ecosystems and have more avenues for park activities. So whether you want to dwell on tidepool activities, or go hiking in the rainforests, you can do it here.
You can start your tour of Olympic NP in the Hoh Rain Forest, known for its short nature trails, which is a top pick for visitors. Ruby Beach is also a popular site for relaxing activities like searching tide pools on the black sand beach. Finally, you can explore the pristine waters of Crescent Lake by canoeing, then move on to hike to creeks and the neighboring forest after that.
Where: Washington
Nearest City: Port Angeles
Coordinates: 47°58′10″N 123°29′55″W
Petrified Forest National Park
The vivid colors of petrified trees paint the landscapes of Petrified Forest National Park, it's a view you shouldn't miss. More than a hundred and forty thousand acres of rich diversity makes Petrified Forest a premium destination for adventure-lovers. Its continuous expansion until 2016 made way for more backcountry hikes and exhibits for its visitors.
The best way to enjoy the park is by walking around or hiking its well-established trails. The Painted Desert Rim Trail is one of the most beloved trails which gives a landscape of the Painted Desert. For a short visit, it's a must to visit Petrified Forest's top-notch Visitor Center with its great facilities and exhibits.
Where: Arizona
Nearest City: Holbrook
Coordinates: 35°03′ 55.57"N 109°46′ 53.53"W
Pinnacles National Park
Divided into the East and West Districts, Pinnacle National Park is over 26,000 acres of striking landscapes and diverse trails. There are more than 30 trails that will lead you to vistas and geological formations like the park's beloved canyons. Some are fun to hike, while some are more challenging than you think.
Pinnacle's features support not just the usual hiking, but also rock-climbing. It can be a great experience as long as you adhere to the park's safety advisory. You can also explore the Bear Gulch Cave or the Balconies Cave if it's open during your visit.
Where: California
Nearest City: Soledad
Coordinates: 36°29'36.76"N 121°08'47.92" W (East Entrance)
36°28'39.72"N 121°13'34.08" W (West Entrance)
Redwood National and State Park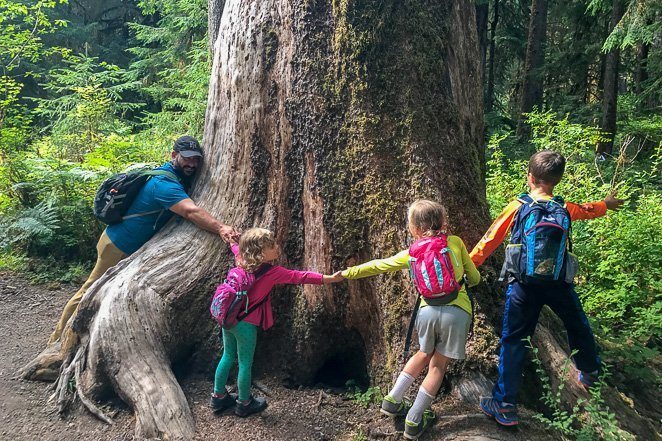 Your California day trip isn't complete without a peek at the tallest trees on Earth in Redwood National and State Park. Its impressive groves make for great scenic drives, a must-do when you visit. You can pass by woodlands, prairies, forests, and even coastlines, all depending on what route you'll take.
With its diverse features, backcountry hiking is possible AND exciting. They have SEVEN backcountry camping areas waiting for you.
Where: California
Nearest City: Crescent City
Coordinates: 41°18′N 124°00′W
Rocky Mountain National Park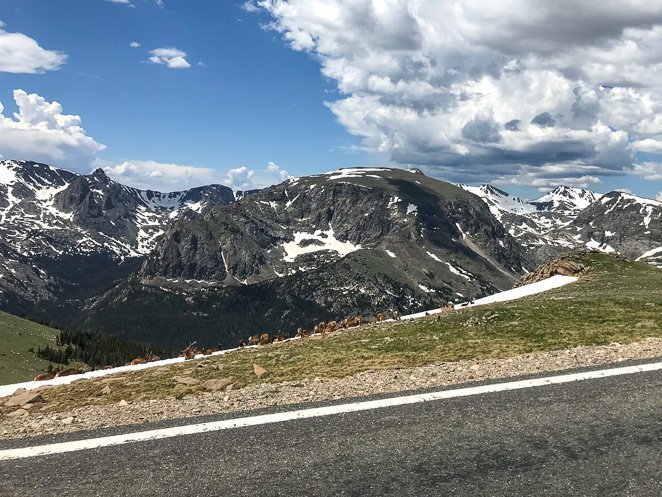 A Herd Of Elk In Rocky Mountain NP
The world-famous Rocky Mountain National Park is known for its towering landscapes. Some of the popular sites in the park include Longs Peak, the highest point in the park, and Alberta Falls, which boasts its Glacier Creek. We've visited Rocky Mountain before, and we absolutely loved the scenic drives.
There are SEVEN Visitor Centers in Rocky Mountain NP, each with fun activities like films and exhibits which our kids enjoyed. Once you go outside, you can visit the Holzwarth Historic Site and then start spotting some wildlife while hiking the park's many trails. White water rafting is another activity unique to Rocky Mountain.
Where: Colorado
Nearest City: Estes Park, Grand Lake
Coordinates: 40°20′00″N 105°42′32″W
Saguaro National Park
Mountainous terrains in the Rincon Mountain District and forest trails in the Tucson Mountain District team up to make a diverse Saguaro National Park. One pass is valid for entrance to the two districts separated by the City of Tucson, so it's double the fun.
You can just go on a scenic drive, and that'll be enough for you to love this place. Other activities include hiking, wilderness hiking, and backcountry camping. Also, don't miss the chance to enjoy the Signal Hill Petroglyph Area.
Where: Arizona
Nearest City: Tucson
Coordinates: 32°10′45″N 110°44′13″W
Sequoia National Park
Established to protect the giant sequoia trees, Sequoia National Park is home to the biggest tree on earth — General Sherman. A section of the Sierra is also within its vicinity, making it a magnificent place for light to moderate hikes. You can go on a day hike to a valley of alpine delight, or explore Muir Grove, a hidden area of tranquility.
Aside from groves, caves are also waiting to be explored. Crystal Cave, a marble cave accessible to all ages, is filled with calcite formations, giving it an awe-spiring appearance.
Where: California
Nearest City: Visalia
Coordinates: 36°33′53″N 118°46′24″W
Shenandoah National Park
Where would you find a place where the welcoming drive is the most beloved by visitors? Shenandoah National Park's Skyline Drive is accessed through one of the park's entrances and is primarily taken to get to popular sites. Despite this, Skyline Drive itself is popular for the scenic views you'll encounter while passing through it.
By taking this drive, you can get to Visitor Centers, lodgings, exhibits, restaurants, and the picnic grounds! There's also the wilderness which keeps the park's wildlife and wildflowers safe. This 40% wilderness in the park is protected by the National Wilderness Preservation System.
Where: Virginia
Nearest City: Front Royal
Coordinates: 38°32′N 78°21′W
Theodore Roosevelt National Park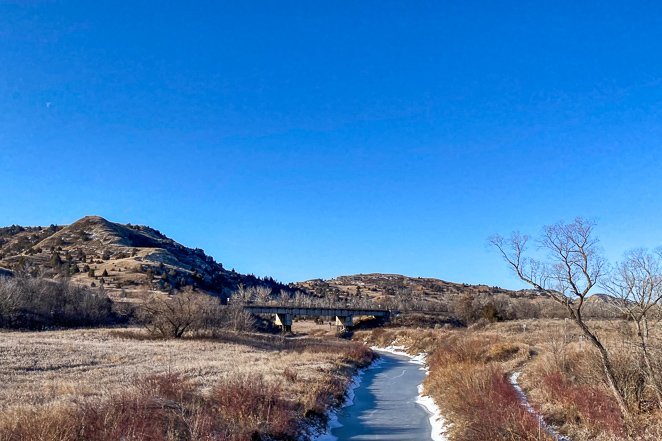 Named after a man whose contributions shaped the park's conservation policy, Theodore Roosevelt National Park is an icon of picturesque landscapes and policy-making rooted in environmental concern in North Dakota.
The park is made of three units: North Unit, South Unit, and the Elkhorn Ranch Unit. The North Unit is an area of rugged beauty perfect for hiking and the South Unit contains the park's artificial attractions, making it the most popular area among the three. Meanwhile, Elkhorn Ranch Unit is an undeveloped expanse that can provide your much-needed serenity.
Where: North Dakota
Nearest City: Medora
Coordinates: 46°58′N 103°27′W
Virgin Islands National Park
Your perfect tropical getaway is waiting at Virgin Islands National Park. Think of scuba diving, snorkeling, and boating, Virgin Islands offer all of these and MORE.
The park features five wonderful beaches, including Trunk Bay Beach, which is known for being one of the most beautiful beaches in the world. It also has historic sites with ancient petroglyph displays, showing 3000 years of human history. Aside from water activities, the tropical forests on the Virgin Islands have great trails for hiking!
Where: Virgin Islands
Nearest City: Charlotte Amalie
Coordinates: 18°20′0″N 64°44′0″W
Voyageurs National Park
The dark skies of Voyageurs National Park are a dream view in Northern Minnesota. Some visitors aim to see the Northern Lights when they visit, but it's not visible all year-round. But no worries, Northern Lights or not, the park's dark skies show other celestial wonders like shooting stars and the Milky Way.
The park also has numerous trails and even has a Hike to Health program, which is a really great initiative. Visitors can also go on guided tours in the form of walking, or riding a boat. Another unique activity in Voyageurs is houseboating, which may be nice for a change.
Where: Minnesota
Nearest City: International Falls
Coordinates: 48°30′N 92°53′W
White Sands National Park
White Sands National Park's landscape is predominated by the world's largest gypsum dunefield, creating a pristine appearance for its visitors. Aside from the dunes, other areas offer picturesque views like Lake Lucero and the Picnic Pavilion.
The park also offers a variety of exciting activities all year-round. The Sunset Stroll is offered daily, while the Full Moon Hike and Full Moon Night, which are done to enjoy the radiance of the moon along with music and art, are only offered on selected dates. They also plan to have the Perseid Meteor Shower Watching Party on the Dune Life Nature Trail!
Where: New Mexico
Nearest City: Alamogordo
Coordinates: 32°46'45″N 106°10'19″W
Wind Cave National Park
With its unique formations, Wind Cave National Park is 33,00 acres of a giant maze to its visitors in South Dakota. The cave's notable features include boxwork, frostwork, and cave popcorns. Wind Cave offers four guided tours that you can choose from.
Aside from exploring the cave, there are other things that you can do in Wind Cave NP. Easy to strenuous trails are all over the park, backcountry camping and horseback riding activities are also available. For those visiting with kids, the park has an educational program called Adventures in Nature.
Where: South Dakota
Nearest City: Hot Springs
Coordinates: 43°33′ 22″N 103°28′ 38″W
Wrangell — St. Elias National Park & Preserve
13.2 million acres of wild landscape makes Wrangell – St. Elias National Park the largest national park in America located in Alaska. It has four unique areas where various activities are held. From the vast ocean to high terrains, you can enjoy the park however you like.
The four areas, Copper Center, Yakutat and Coastal Area, McCarthy Road and Kennecott Area, and Nabesna Road Area all offer landscapes of both bodies of land and water. This makes way for a variety of activities like kayaking, biking, backpacking, wildlife viewing, and sport hunting. A day is not enough to explore this park.
Where: Alaska
Nearest City: Copper Center
Coordinates: 61°N 142°W
Yellowstone National Park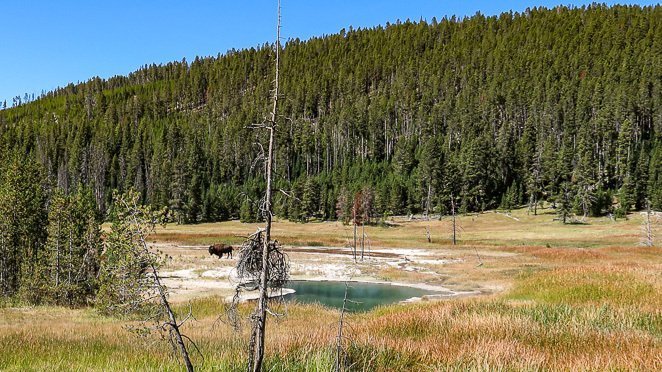 Whether you have plans for a day trip or five, you won't run out of things to do in Yellowstone National Park. Enjoy unique hydrothermal wonders like hot springs which is Yellowstone's unique feature. Many landscapes are also spread all throughout the park including the Norris Geyser Basin and the popular Old Faithful.
Aside from sightseeing, Yellowstone is also perfect for hiking, camping, and boating. It's a premier wilderness area with more than 900 miles of trails. You can visit during any season and every season is so different from the last.
Where: Idaho, Montana, Wyoming
Nearest City: Montana, Wyoming
Coordinates: 44°36′N 110°30′W
Yosemite National Park
Although it is famous mainly for its waterfalls, Yosemite National Park is also very diverse and features many promising landscapes on its seven-thousand-acre area. Places to go to are abundant in the park — there's the Mariposa Grove, Crane Flat Area, and a lot more.
Rock formations, lakes and rivers, and glaciers, you can find them all here. That's why it's not much of a surprise that both water and land activities are possible in Yosemite. Experience the park's tranquility and we're sure it'll be worth it.
Where: California
Nearest City: Mariposa
Coordinates: 37°51′N 119°33′W
Zion National Park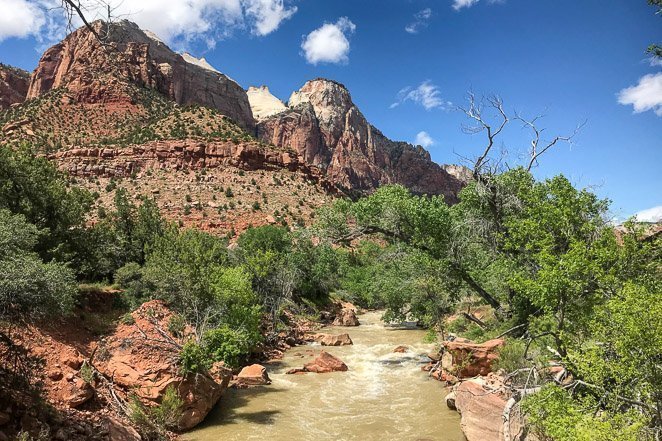 Home to the challenging Angels Landing Hike, Zion National Park is one for the adventure lovers out there. Hiking trails are the park's strongest suit so it's a must to do this once you visit. Zion's best hikes range from easy and kid-friendly ones to strenuous all-we-feel-is-burn ones!
But aside from this, Zion also offers unique activities like canyoneering and rock climbing. Also, in addition to the wonderful views you get when biking, hiking or on a river trip, Zion has great sunsets. Spring and Fall are the best seasons to visit but remember to check on trail openings for your trip.
Where: Utah
Nearest City: Springdale, Orderville
Coordinates: 37°18′N 113°00′W
Printable List of National Parks In The US
If you haven't already, then be sure to grab your printable list.
In short, you have a lot to choose from. We made this list of park summaries to make it easier for you to choose where to visit. For more park details, visit the official National Park Service website.
Reminder: Although we gave coordinates from the parks' NPS page and GeoHack, you can't completely trust the GPS at all times.
Sometimes they lead you to dead ends! So we still encourage you to research on how to get there or visit the park's page on the NPS website to get the proper directions.