Going on a day hike is one of the most common outdoor activities in the US. And in comparison to other activities, this one doesn't really need much planning. Well, aside from making sure you've got everything in your day hike packing list that is.
Do I really need to know what things to pack for a day hike, even if my planned hike will only take just an hour or two? The answer is yes.
Even if your planned hike is a short Boise hike in Idaho, you'll still need the basic day hiking essentials to make sure that you are safe and well prepared.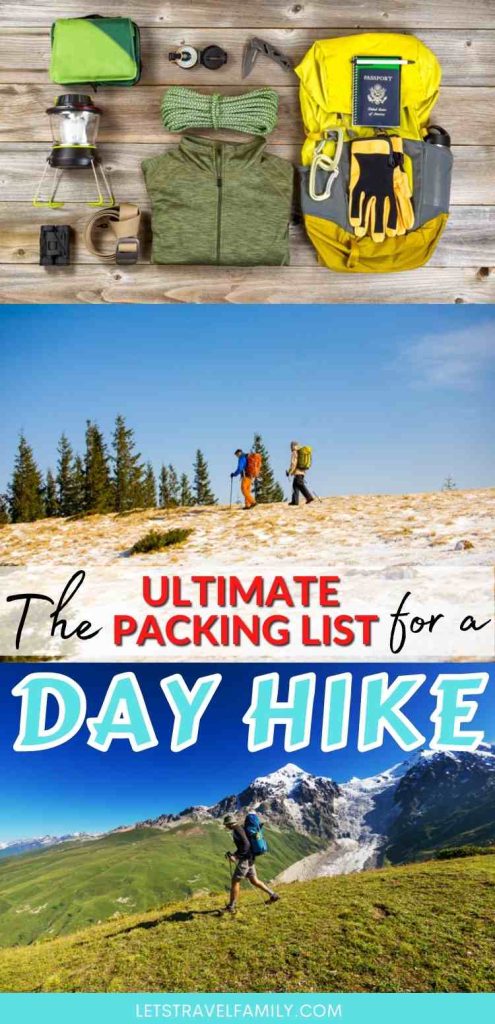 Day Hike Packing List
Being prepared while hiking is always a good idea. Because you never know what might happen. Yes, we can look ahead to the weather forecast and be prepared specifically for that, but what about all the other possibilities?
Better safe than sorry.
So take out your pen and paper (or ready your printer for our downloadable Day Hike Packing List below) and start making your day hike essentials list with the help of our very own day hiking essentials list below.
THIS ARTICLE MAY CONTAIN COMPENSATED LINKS. PLEASE READ OUR DISCLAIMER FOR MORE INFO.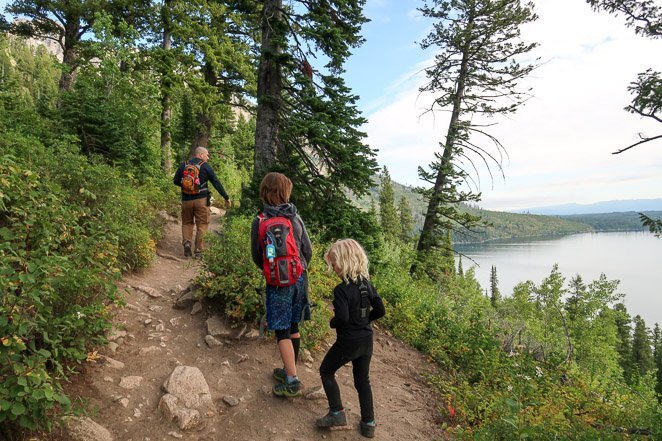 1. Backpack
One of the first things to add to your hiking trip packing list is a good-sized and quality backpack. We highly recommend the Osprey Daylite Plus pack. It's an excellent brand, allows for a hydration bladder, and has great reviews.
A day pack is different then investing in true backpacking gear, but it still really helpful to carry the few things you'll want on your shorter hike.
If you're hiking with kids, you may want to consider grabbing your kids a Camelbak. It can store a good amount of things inside in addition to the kid's sized water bladder.
2. Water bottle or bladder
When thinking of what to bring on a day hike, this should be near the top of your list.
Water is one of the most important things needed for hiking. Walking and hiking can easily dehydrate you, especially if you're in a dry climate or sweating a lot.
A great backpack with a water bladder combination doesn't have to cost you too much. Here's a great example of a highly rated option.
This collapsible water bottle might be a great addition to your pack, as you can then refill it when you need extra.
We also recommend that you bring a small water filter along with your bottle or bladder, so you can access more drinking water from natural sources if your water bottle or bladder run out.
Or, you can get a LifeStraw water bottle with the water filter directly in it like this.
A water bottle is also an essential when dry camping!
3. Sunglasses or Sun visor
Add sunglasses or a sun visor to your day hiking gear checklist. Simple, yet so helpful when you're squinting into the sun on the trail.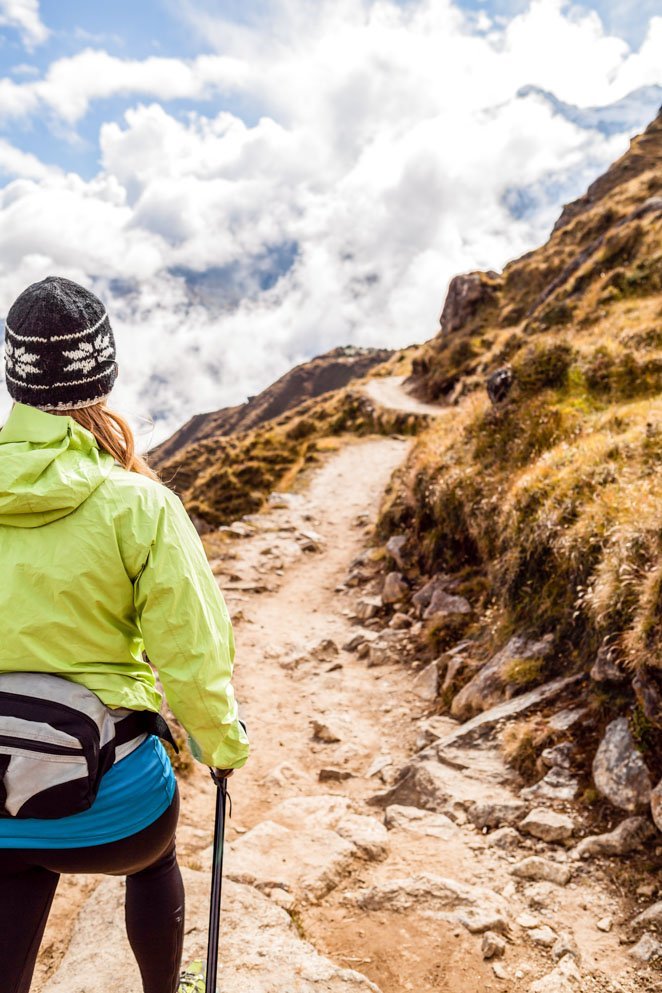 4. Cap or hat
To complete your face protection from the sun, wear your favorite explorer hat like this Vented Explorer Hat from REI, or if you don't have that, you can use your usual cap. A good hat is a must in your hiking packing list.
5. Good Hiking shoes
Good hiking shoes are some hiking trip essentials, you seriously can't go without them.
Hiking boots be at the top of your hiking gear list for beginners.
The comfort of your day trip will really rely on the quality of your shoes. So invest in a good pair so you won't have any regrets.
For women, check out this bestselling pair of hiking boots from REI.
For men, see this waterproof pair.
And a waterproof pair for the kids as well!
6. Hiking pants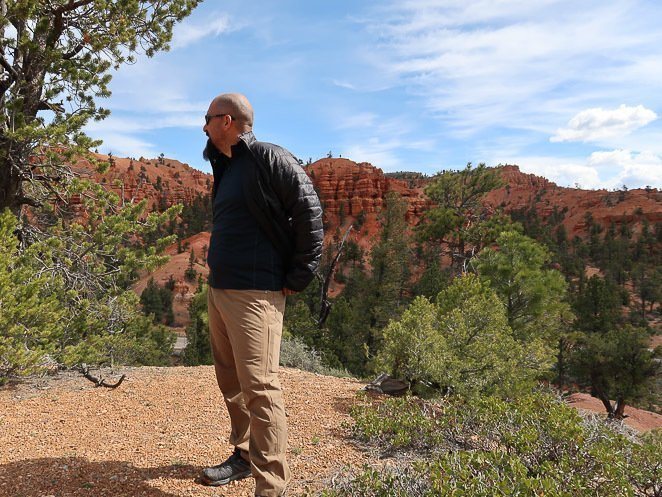 Sometimes, you get home after hiking just to see that your legs have random cuts and insect bites all around them. And this can be avoided if you wear top-rated hiking pants.
Well, it also depends on the weather. If it's too hot and you're okay with a few bites and cuts, then go for shorts.
Or even better, wear convertible pants. You can wear them first as pants, then decide to convert them into shorts if it gets too hot for you, or the other way around if it's cold.
For a deep dive into some quality hiking pants, check out our list of the best hiking clothes here.
Or, check out this pair of hiking pants for men and for women, hiking shorts for men and for women, and convertible pants for men and for women.
7. Long sleeve tops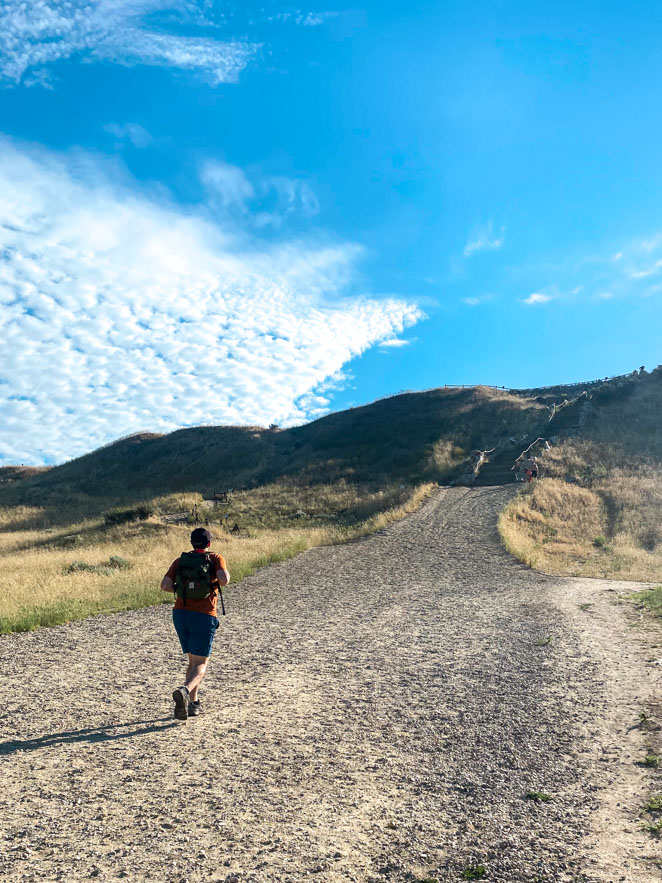 Most hiking tops that you find in sportswear shops like REI, are long sleeves. Why?
Because long sleeves can generally protect you better from the UV rays of the sun, often keep you a bit cooler, and protect you from harsh weather while hiking.
Oftentimes, short sleeves shirts are used as an outer layer for the long sleeves.
We also observed that while women usually wear long sleeves like this bestselling crew top for women, men tend to use button ups when hiking. Kids often wear long sleeves with comfortable material.
Click here to read more on our take for the best hiking clothes.
8. Multi-tool
Multi-tools for camping are useful whenever you have to get outdoors. It really makes you feel prepared and it's nice to have on hand while hiking and camping.
We recommend this small but useful multi-tool from Gerber. You can fit one in your pocket.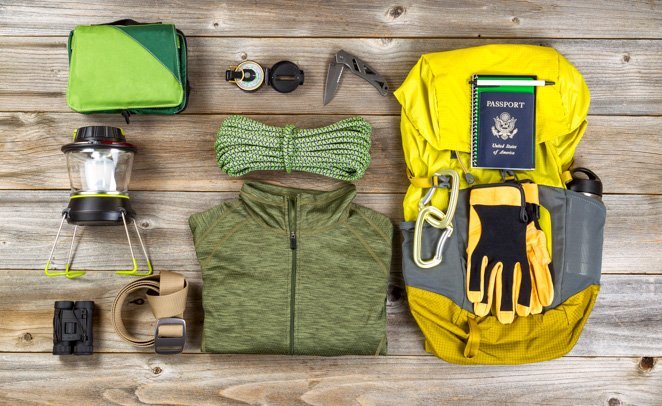 9. Navigation tools
Sometimes we try to challenge ourselves with new paths. And that's nice, as long as you prepare for it.
Search online about tips on the hike you plan to take, especially if it's a challenging one. Also, try your best to get a map from a reliable source and not just any map you see on the internet. If there are rangers in the destination, like if you're hiking in national parks, then ask them.
Or, download an offline map to your phone that you can use with GPS on your phone while hiking. Just realize that you may not have a cell signal on your hike, depending on where you're going.
A good old compass can also be a big help.
Check out our fun list of 12 great hiking gadgets for hikers, beyond just a navigation tool, for more ideas.
10. First aid
Small accidents happen every once in a while. A kid tripped, someone got a cut, or you got a blister on your toe from wearing new shoes.
You won't have to worry about it if you have a first aid kit.
Actually, a first aid kit is something that you should always bring with you on outdoor activities, especially if you're traveling with kids.
Check out this reliable first aid kit we found online.
11. Sunscreen
Another form of sun protection is applying sunscreen. You should apply it before going out, and bring it with you since you'll have to re-apply every four hours.
Sunscreen is essential and doesn't need to take up too much space in your hiking pack.
12. Fire starter
This is a "just-in-case" item that every hiker should bring along. Most of the time you won't need it, but the times you'll need it, you'll be surprised.
So bring it. Fire starters are light and easy to slip in your bag, so it's not really inconvenient to bring one.
13. Extra clothes
Hiking can get you hot and really sweaty, and some people are really uncomfortable with staying in their clothes when it's already filled with sweat. If that's you, consider packing a change of clothes and a pair of wool socks to comfort.
Or, if you're hiking in an area with a large range of temperature and weather, then packing 'layers' is always a great idea. It might be hot when you start out, but having a sweatshirt in your pack or around your waist isn't a bad idea.
If you're bringing kids on the hike, you may also want to consider bringing a change of clothes for each of them.
14. Emergency Shelter
Most people don't bring this, and that's understandable because there's a very low chance that they'll need it. But we'll just put it out there that bringing an emergency shelter is a valid choice even when day hiking.
As we've said numerous times, some things happen unprecedentedly. So it's best to be prepared when it comes. Oh, and it's supper small and doesn't take up much space in your bag.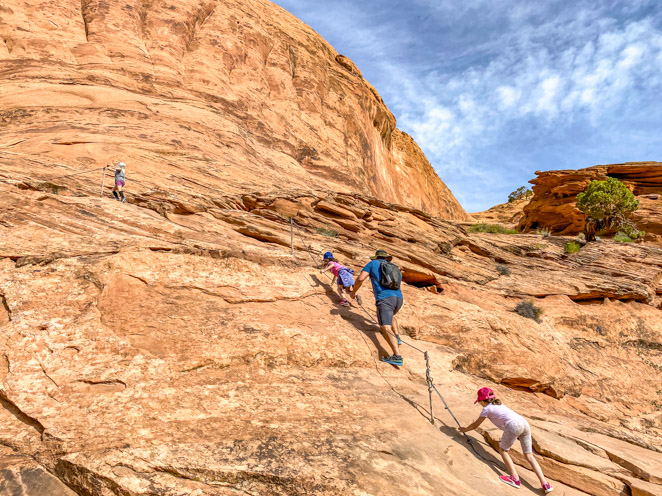 15. Snacks
For every trip outside, snacks are essential. If you ask kids to make their packing list for hiking, they'll probably write snacks first.
So bring healthy snacks to replenish your energy while hiking. High-protein snacks and nonperishable ones are the best picks. Trail mix, nuts, beef jerky, and dried fruit are just a few ideas.
16. Trekking Poles
Trekking poles, or some call them hiking poles, can help you keep your balance on your day hikes. They fold up small and can store away in your hiking pack, which makes them small and worth having with you.
Do you have some unique items in your packing list for a day hike? Let us know because we just might realize that we need them, too!