The hiking adventures just get better and better as we find the best hiking gadgets you can get your hands on. Look no further as we list the cool hiking gadgets we found that can make your hike easier, more comfortable, and super fun for the season ahead.
We've talked about hiking gear before, including hiking clothes and our reviews of the best hiking gloves. We've also shared some of the best hikes in Boise Idaho, and fun hikes in Zion National Park. But this post will be specific on the best backpacking gadgets and fun hikers gadgets you can buy online.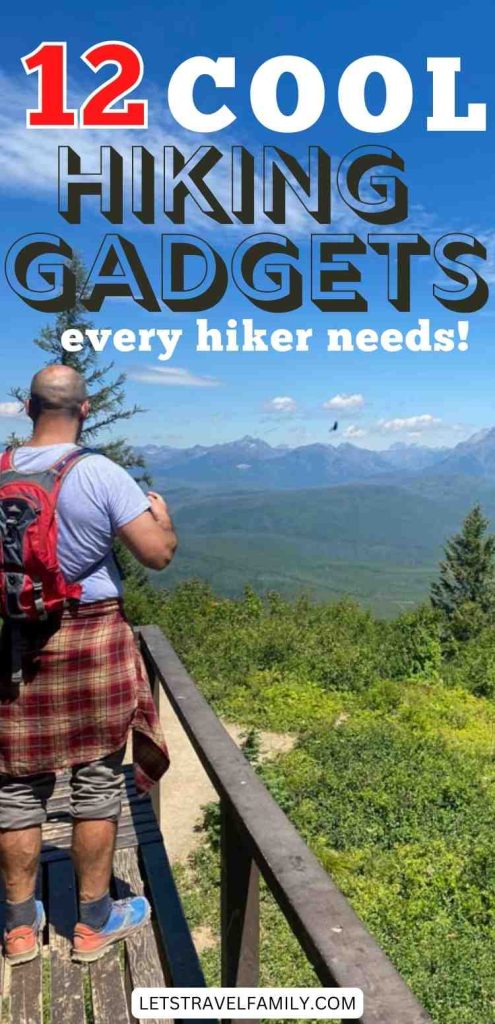 Okay first, what is a gadget?
The Merriam-Webster dictionary defines a gadget as a small electronic or mechanical device that is practical but can often be perceived as the opposite—a novelty item.
You see, there are many hiking accessories you can find online and in stores, and not everything is necessary. But some of those that look unnecessary are not only fun, but they are actually very practical items that you could probably add to your hiking packing list.
For example, a hiking watch may seem like an unnecessary luxury because you already have your own functioning watch, right? But a hiking watch can actually be really practical for those who really love hiking since it gives important information like the air pressure, weather trend, etc. There is also a GPS watch available that is impressively useful for hikers.
So other than hiking watches, what gadgets can be practical for your outdoor adventures? Read on to find out.
THIS ARTICLE MAY CONTAIN COMPENSATED LINKS. PLEASE READ OUR DISCLAIMER FOR MORE INFO.
Best Hiking Gadgets 2023
2023 seems to have a lot in store for us. It's time to get outdoors, soak in the vitamin D and move our bodies.
So here's a list of the best gadgets for hiking in 2023. We'll be sure to come back and keep this list updated, too.
1. Solar Lantern
When spending time on outdoorsy adventures, it's nice to be able to rely on solar-powered materials. There won't be a specific limit to their use or need for small batteries and you'll be out there in the sun anyway!
A solar-powered lantern is a fun hiking gadget if you plan to go out early, hike a bit later into the day, or if you're doing some backpacking and camping. You can just strap the lantern to the outside of your backpack and it'll charge all day in the sunlight.
Just be sure that it will be a pretty sunny day or else you'll be risking not having enough battery support after all. That's why you'll want the next item on our list.
2. Solar Power Bank
Bring a solar power bank for your other gadgets. Check this solar power bank which is Qi wireless and is compatible with most smartphone models. It also has a built-in dual flashlight and compass.
Pro tip: Even though this is solar-powered, consider that feature as a backup only. You still need to bring it after it's fully charged!
3. Water Filter
Clean drinking water is always important while hiking. So beyond bringing a water bladder, it can be a good idea to bring a portable water filter too. We've mentioned the LifeStraw portable water filter before since it's a really good product that will assist you in water filtration while challenging a trail.
Another option is the LifeStraw Go Filter Bottle. This hiking accessory is basically a water bottle with a built-in 2-stage water filtration system. So the difference is that it may seem more practical since the water will directly be put inside a water bottle already.
4. First Aid Kit
Safety should be something to always be prepared for. For your own use, or to help someone else on the trail, you should always bring a first aid kit on your hikes.
You piece together your first aid essentials in your own bag, or buy a ready pack like this Day Hike First aid kit.
It's complete with all the essentials for a day hike, and can be used for 2 people. For long backpacking trips, it would be better to purchase the HART Outdoor Extended First Aid Kit.
5. Satellite Communicator
Another great hiking gadget to consider when thinking about safety is a satellite communicator. Especially if you're going to be doing some off-the-grid hiking for hours. Thankfully, there are many emergency communication gadgets around and one of them is the Garmin inReach Mini.
This gadget has helpful features like 2-way messaging, SOS capabilities, text messaging if you pair it ahead of time with your cell phone, tracking, and more. It also has an optional weather forecast feature.
6. Thermal Water Bottle
If you're a coffee person like I am, and you want to bring a cup during your hike, look for thermal and insulated water bottles like the Yeti Rambler Vacuum Bottle.
If it's a hot day, you can bring some juice or any cold beverage with you that will stay cold even hours into the hike. It's a bonus that insulated water bottles are eco-friendly as well.
We've also featured this product in our list of the best camping gifts for kids since it's especially important to keep kids hydrated during outdoor trips like these.
7. Headlamp
One important part of your hiking gear is a reliable headlamp, especially if you're having a long hike that may last past sunset. Look for a powerful headlamp with great brightness that you can rely on even into the night.
Black Diamond Storm Headlamp has a constant light output and can emit up to a maximum of 400 lumens. It also has 3 settings so you can change it up according to how much light you'll need.
8. Cooling Towel
Do you love hiking on hot summer days with all the sunshine? Sure, the view is much clearer and it's easier to hike without the mud from spring, but the heat can be a challenge.
To solve this problem, you can bring a cooling towel with you. It's not really a gadget per se, but it's a good addition to the basics and I think it's a great small extra to bring along.
Take short breaks during your hike, or take extra advantage of coming across lakes and use your cooling towel to refresh. This towel is fast-drying and very portable, you won't even notice the weight if you bring it.
9. Hiking Watch
Are you willing to splurge on a great hiking gadget? Because if so, then I suggest you buy a Suunto Core Watch.
What makes it different from the usual analog or digital watch? It's a hiking watch that has extra features to assist and guide you during hikes. This hiking gadget is definitely worth its price.
Some features you can look forward to are a barometer, compass, and altimeter displays. There's also a storm alarm feature that will be helpful in case of an emergency.
10. GoPro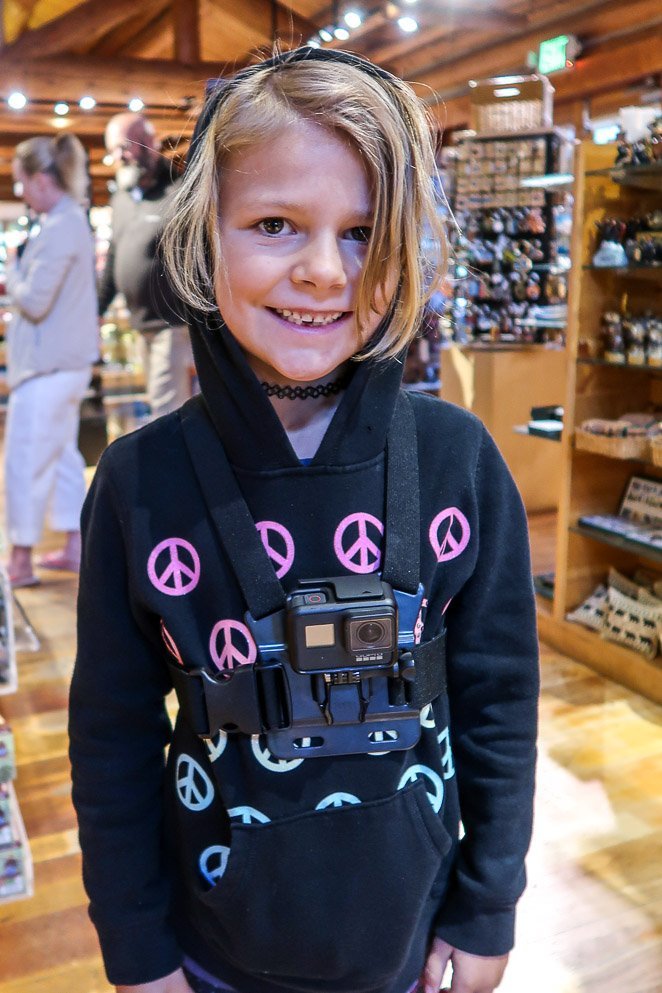 Do you like documenting your hikes? Then you should consider getting one of the coolest hiking gadgets out there, the GoPro HERO9 Black Camera.
It is indeed kind of expensive. But if you're really into storing memories and documenting your activities, a GoPro would be great for you. Also, if you do vlogs, you may get better footage with a GoPro when you go on hiking trails.
A lot of travel vloggers use GoPro cameras due to their high resolution (up to 5k!) and compatibility with sports and other outdoor adventures. So if you want to splurge, this is a great hiking gadget that would make a great gift too.
11. Sleeping bag
Are you planning to go backpacking and spend the night on the trail? Or do you want to go on a long hike and take a break in the middle? Then get ready and prepare a lightweight sleeping bag.
This particular sleeping bag is made for backpacking as it's very compact and lightweight. This could really help lift the weight from your hiking backpacks on your day hikes!
12. Survival Tent
If the weather forecast gives a possibility of some heavy rains or other factors that can affect your hike, make sure to bring a survival tent that can work as an extra blanket if the weather turns rough.
This lightweight and very compact tent is perfect for hikes when there's only a small chance of heavy rains or even storms. It's made of high-quality material and is top-rated on Amazon. Just what you need to complete your hiking pack.
Did you find any must-have hiking gadgets on our list? In addition to these gadgets, I also recommend checking out our list of some unique and fun hiking gifts here. Or, you may want to dive into finding the best winter hiking pants for your next winter hiking trip.