Stanley, Idaho is the spitting image of what a rustic mountain town should be. There are some unique things to do in Stanley Idaho, and I'm excited to share them with you.
Located in Sawtooth Valley, wherever you look in Stanley, there is always something beautiful to see. With the Sawtooth mountains all around you, rivers and lakes to fish or swim in, and a plethora of different wildlife and greenery, Stanley offers an unforgettable getaway.
Stanley is a small town with a population of only a little over 100 permanent residents. Don't let the size of the town fool you. During the busy summer months, this small town fills up quickly with seasonal workers and visitors ready to enjoy hiking, fishing, swimming, camping and even exploring the local hot springs.
Getting To Stanley Idaho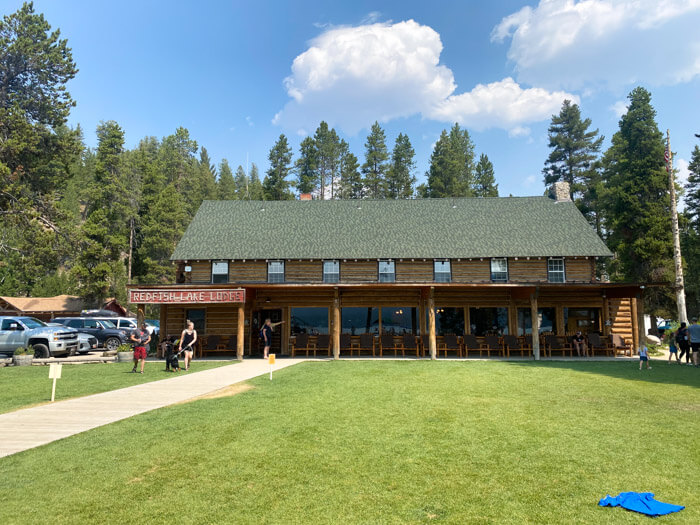 Stanely is located about 130 miles Northeast of Boise, Idaho. There are two main routes you can choose from to drive from the Treasure Valley to Stanley. Take ID-55 North toward McCall for about 34 miles. Pass through Horseshoe Bend and then turn right and head East at Banks on HWY 17/Banks Lowman Rd for about 33 miles. Then turn left onto ID-21 for just over 50 miles and you'll arrive in Stanley.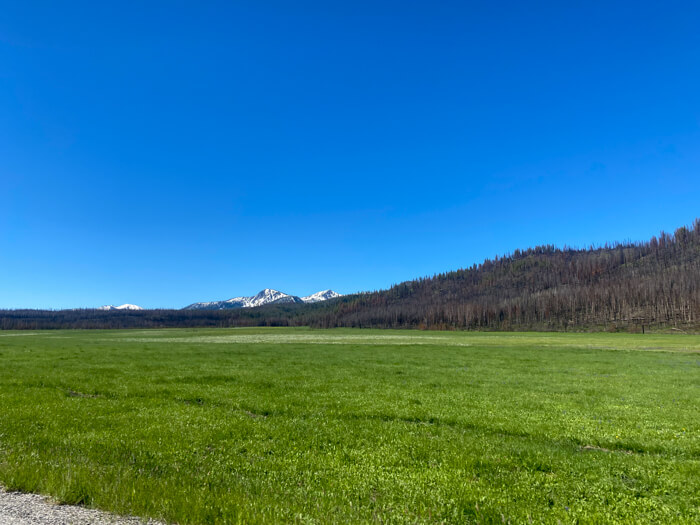 A second route from Boise to Stanley is to take I-84 East and take exit 57 to get onto ID-21 North toward Idaho City. You'll stay on this highway for 126 miles until you arrive in Stanley.
Pro Tip: Download any maps or directions to have offline as you will not have cell signal for much of the drive. Yet, you may have a few bars of cell service once you're in the town of Stanley.
Places to Stay in Stanley
Whether you plan on camping or lodging in or around Stanley, you have several options to choose from. Camping in Stanley, Idaho is a favorite for outdoorsy traveler lovers. You can choose from over a dozen different campgrounds within the area.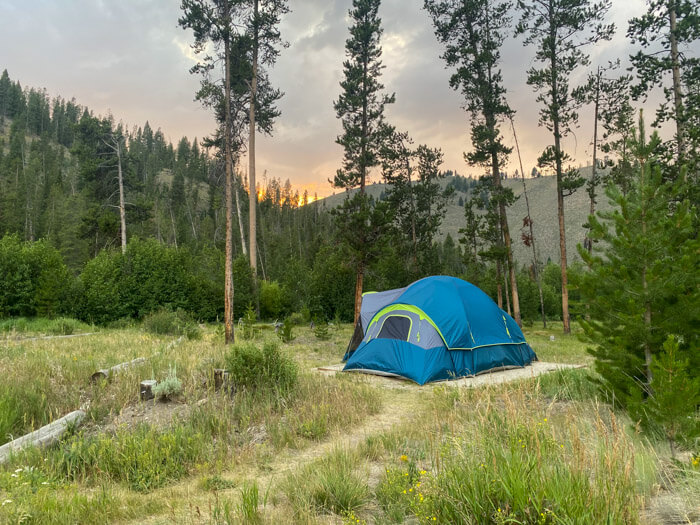 Camping In Stanley Idaho
These campsites offer spots for you to park a camper, or to pitch a tent. National forest campsites like Stanley Lake Campground, Sockeye Campground, and Salmon River Campground offer waterside locations right next to Stanley's lakes and river. All three offer a mixture of reservation campsites and 'first come first serve' if you want to attempt to see if a spot is open for you.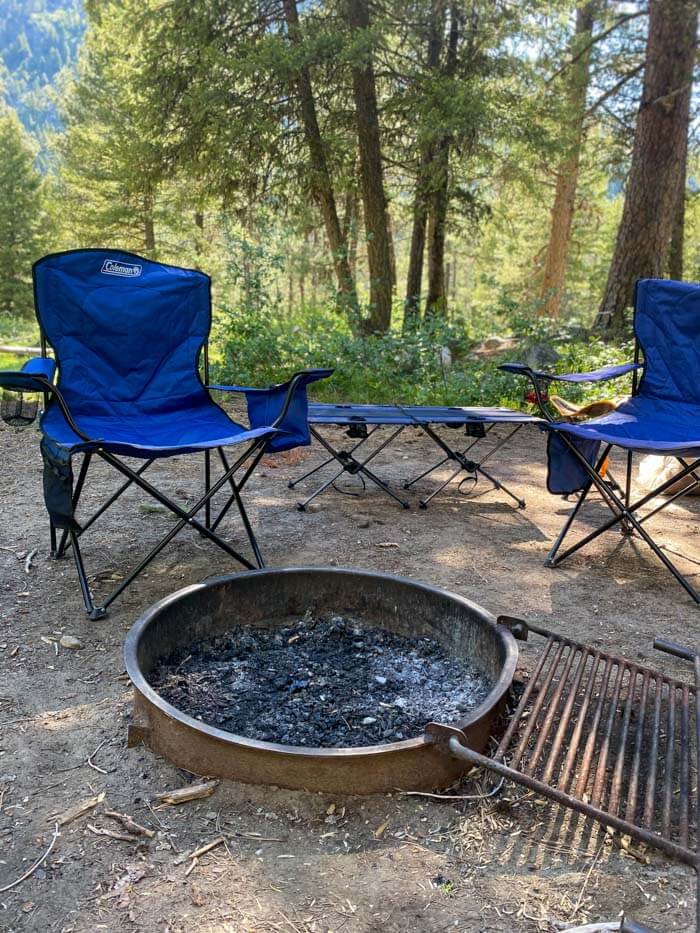 If you do plan to arrive looking for a 'first come first serve' campsite, be sure to bring cash to pay for your spot and arrive mid-week. In the summer months, by Friday afternoon all of the campsites will be full.
Planning to tow your RV to Stanely and want to make sure you have a reservation? Then check out the Mountain Village RV Park right in town or stay at Stanley RV and Camp just west of Stanley.
Related Post: Discover The Best Camping Gadgets
Lodging In Stanley
If you'd rather have a bed and running water, the lodges and rental houses in and around Stanley are perfect for a simple and cozy vacation in the mountains. There are many cabins and lodges for rent in Stanley.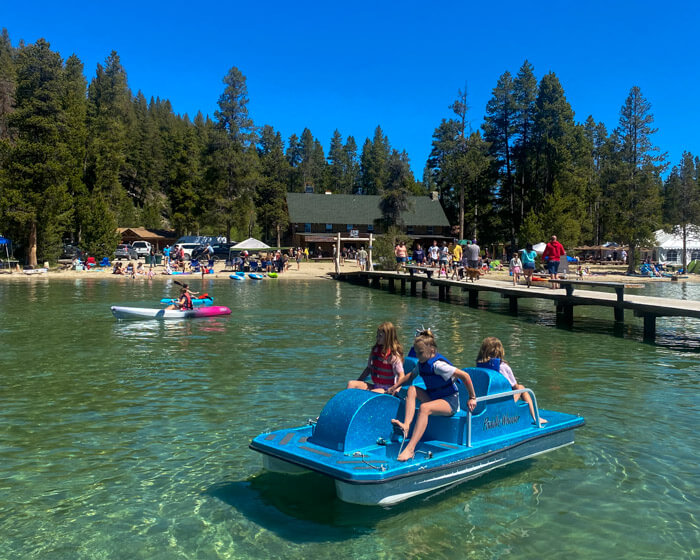 Redfish Lake Lodge is a top spot, within proximity of the lake and many hiking trails that surround it. The Stanley High Country Inn and Triangle C Cabins offer cozy lodging within the town of Stanley. Or, you may want to check out Mountain Village Resort with its many offerings.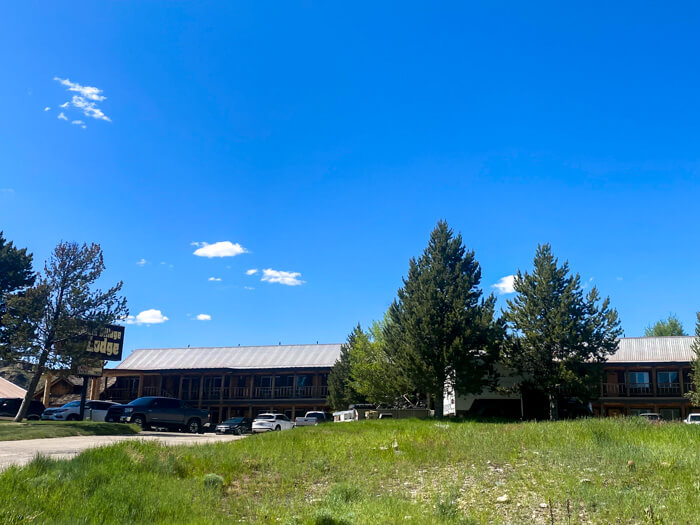 The small town of Stanley is only an hour's drive from Sun Valley Idaho with so many things to do and several more options of hotels to stay at. If you'd like to spend just a day in Stanley and you're not looking to camp, then you could consider finding a hotel in Sun Valley and making the drive.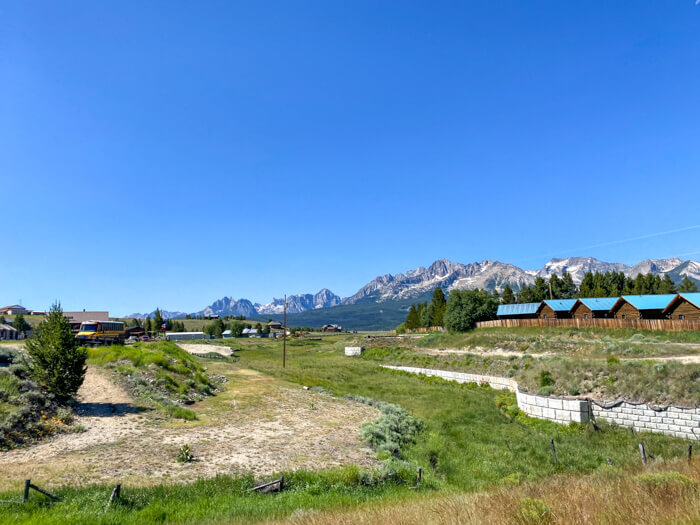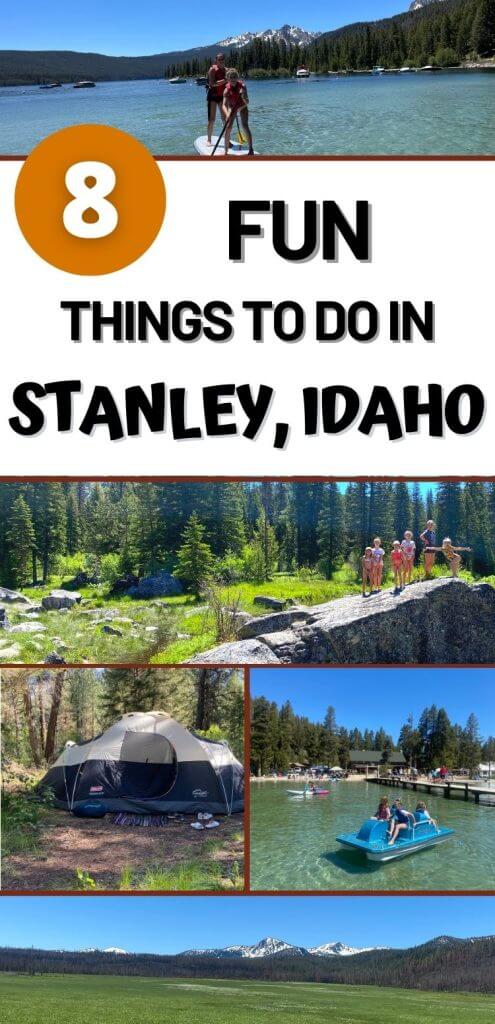 Fun Things To Do In Stanley Idaho
There are some unique and fun things to do in Stanley Idaho. So if you're planning a trip to the incredible Sawtooth Mountain town, then here are some great ideas.
1. Go Hiking In Stanley Idaho
The first thing about Stanley you will note is the abundance of hiking trails around the area. Redfish Lake and Stanley Lake alone have several easy to hard hiking trails for hikers of all experience levels.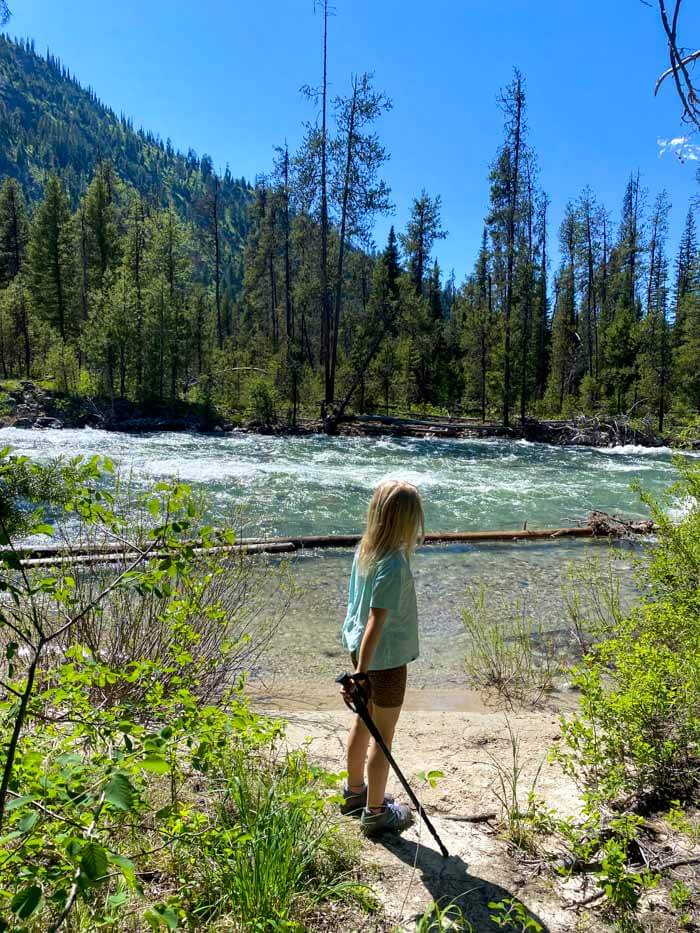 Don't forget to pack sunscreen! The further out you go from Stanley, the more difficult the trails will get, so be sure to pack water, snacks, and the best hiking clothes for the time of year you are visiting. If you need some help deciding what to bring, check out my day hike packing list. You don't want to be stuck on a mountain unprepared.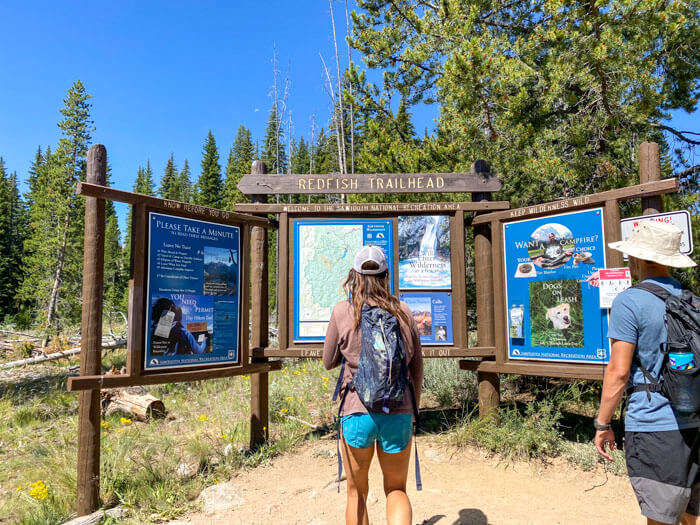 Trails like Fishhook and Casino Creek will offer easier hiking for a leisurely walk through the lower areas while trails like Wolf and Mountain will offer difficult challenges and steep climbs. Yet the reward of the beautiful scenery when you reach the top will be well worth the effort.
2. Experience Mountain Biking Near Stanely
If you have a mountain bike, be sure to bring it! Or consider renting a mountain bike at Red Fish Lake Lodge and get on the trail. Plan to make the 13-mile Red Fish Lake Loop, also known as the Grand Mogul Trail. You'll enjoy the smooth singletrack and narrow ridge riding.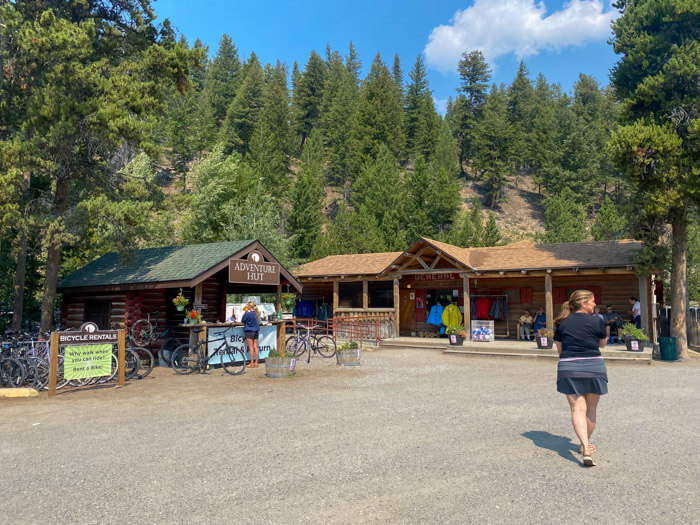 A great option if you're new to mountain biking or don't own one and want to learn, is to hire a guide and go on a 2-day mountain biking trip. Sawtooth Adventure offers a mountain biking and camping excursion that might be great to try out with your family.
3. Go Horseback Riding Near Stanley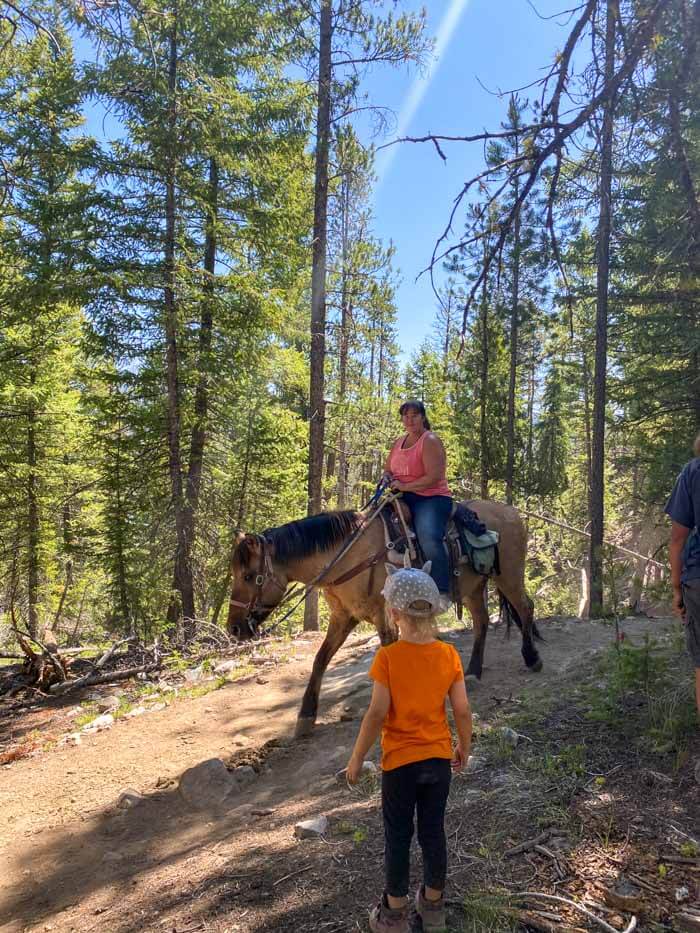 If you or someone in your group is a horse lover, you'll be excited to learn that there are some great horseback riding opportunities near Stanley, Idaho. Mystic Saddle Ranch offers 1-hour, 2-hour, half-day, and full-day rides in and around Red Fish Lake and the Sawtooth Mountains.
4. Rent A Boat Or Hang At The Beach At Red Fish Lake
Plan a day on the lake and rent a boat from Red Fish Lake Lodge Marina. From pontoon boats and outboard motorboats to paddle boats and SUPs, you are sure to find something that works for your group during your visit. The water may be cold, but the high-altitude summer sun will keep you warm on the lake.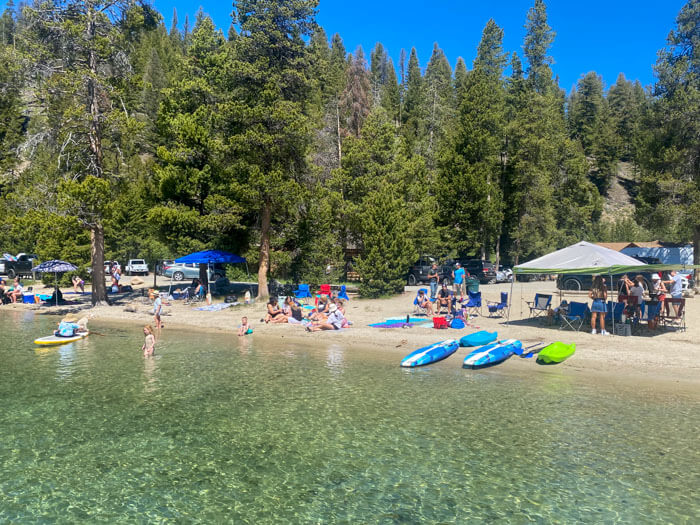 If you decide to rent a kayak or SUP, then be sure to enjoy the beach at Red Fish Lake Lodge. With the Lakeside Grill offering food, drinks, and ice cream and the Lodge offering bathrooms nearby, you can spend the entire day at the beach.
5. Go Fly Fishing Near Stanley
Fly fishing is one of the popular reasons people plan a trip to Stanley Idaho. The Salmon River offers an abundance of opportunities for the seasoned fisherman, or for someone looking to hire a guide. Mystic Saddle Ranch offers guided fishing trips and Stanley Fly Shop is another great option for renting fly fishing gear or booking a guided fly fishing trip.
6. Go Shopping In Stanley
Grab a few last-minute items, souvenirs, or an espresso at some of the local shops in Stanely. River 1 and Riverwear offer a variety of fishing and camping gear in town. If you forgot to pack food for your camping trip then you can visit Mountain Village Mercantile to pick up some groceries. Just be prepared, it's a small store with limited groceries.
7. Experience Whitewater Rafting In Stanley Idaho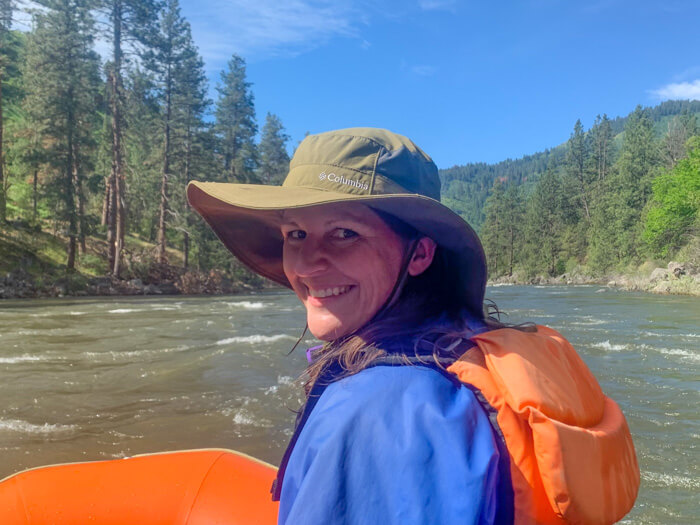 Experience an exciting day on the Salmon River going whitewater rafting! Sawtooth Adventure offers a variety of experiences from the beginner rafter to those looking for some extra thrill. The River Company also offers great whitewater rafting experiences right out of Stanley, Idaho.
8. Dip Into Natural Hot Springs Near Stanely Idaho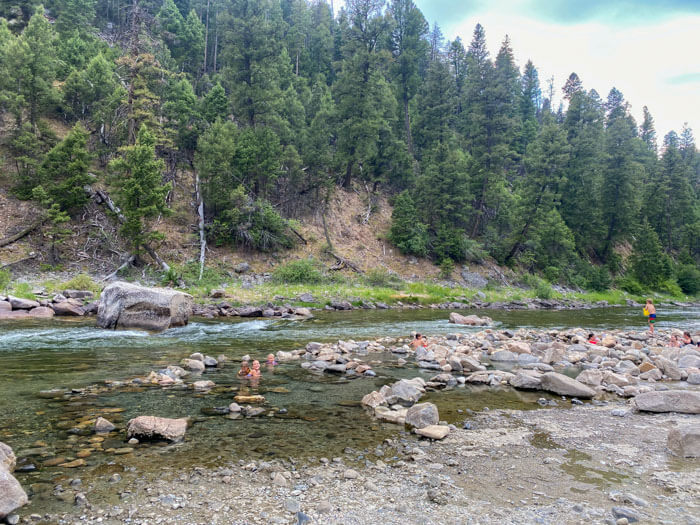 Take a drive out of town along the Salmon River and you will come up to Sunbeam Hot Springs. A favorite spot to visit for visitors, Sunbeam Hot Springs, is located on the side of HWY 75 just 12 miles north of Stanley. With vault toilets and stairs to get most of the way down to the shore, this is a top pick for a natural hot springs near Stanley.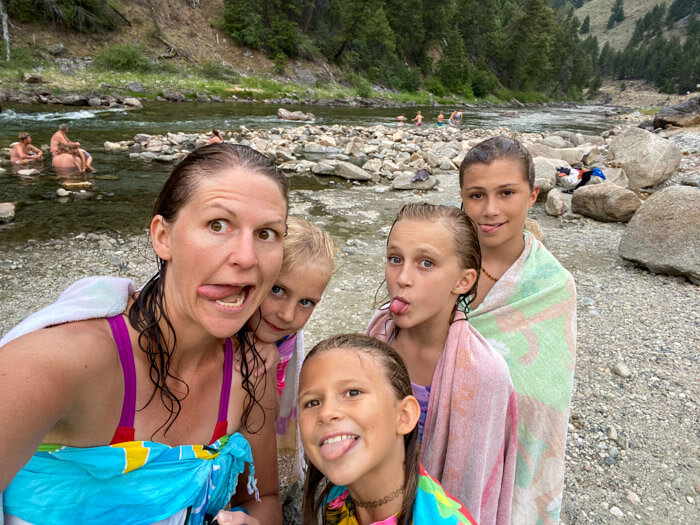 Cove Creek Hot Springs is a second hot spring near Stanley Idaho. It's smaller than Sunbeam, and a bit closer being only 9 miles up HWY 75 from Stanley. For a private hot spring pool experience, then you may want to consider staying at Mountain Village as guests receive free access to the special hot springs pool located inside a small log building offering partial protection from the outdoor elements.
Where To Eat In Stanley Idaho?
If you're looking to grab a drink or eat out during your stay in Stanley, there are several restaurants and bars in town. Kasino Club, Rod-N-Gun Whitewater Saloon, and Mountain Village Saloon offers up cold beer on tap and live music during the summer months.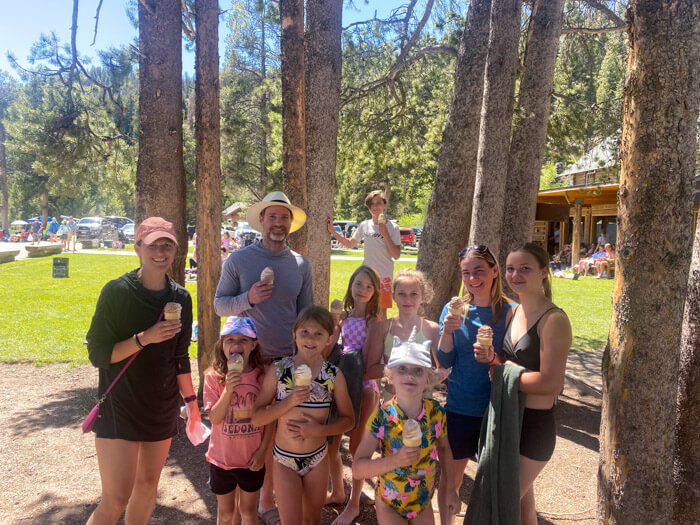 Great food options include:
Papa Brunee's- Featuring world-class pizzas and a selection of adult beverages
Peaks and Perks- Serving organic coffee and ice cream as well as bagel sandwiches
Mountain Village Restaurant – An extension of the lodge, serving comfort food at your leisure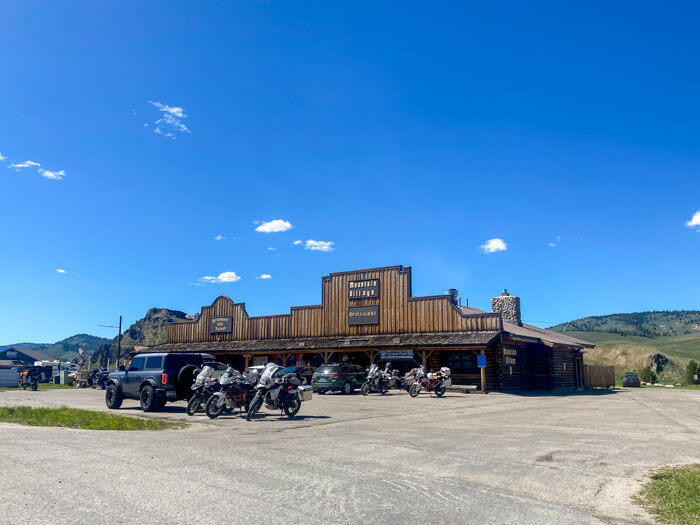 Sawtooth Luces-This All-American restaurant serves freshly cooked meals for any appetite
Stanley Baking Company- If you love breakfast, you'll love Stanley Baking Company. Serving huge platters of your favorite breakfast meals until 2 PM every day
Stanley Supper Club- Serving a plethora of different foods to satisfy you and the family
Red Fish Lake Lodge Limbert's and the Rustic Lounge offer some great food right on the lake.
Things To Do Outside Of Stanley Idaho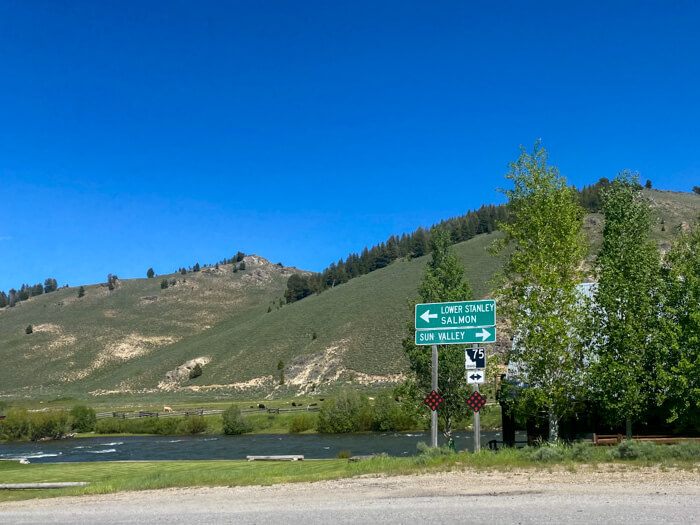 Idaho has so many incredible places to explore and discover. If you are including Stanley in your Idaho road trip, then you may want to check out our tips on things to do in Sun Valley Idaho as you head south from Stanely. Or, consider a road trip from Boise, Idaho, and discover some great Idaho hot springs near Boise and on your way to or from Stanely. Consider finding a great place to stay in Boise and make it a big Idaho road trip.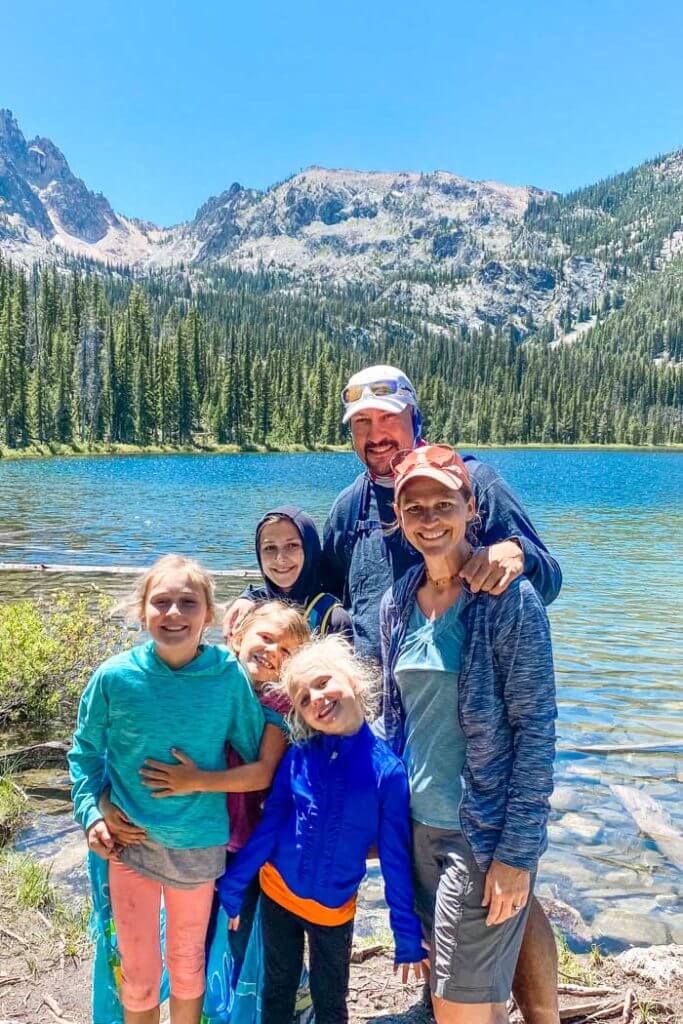 You should also consider spending a day in Cascade, Idaho located just 3 hours west of Stanely. Then drive north to explore McCall, Idaho located on Payette Lake. You could make it an almost complete Idaho Road trip and plan to drive five hours north of McCall to Coeur d'Alene, Idaho, and discover what North Idaho has to offer.